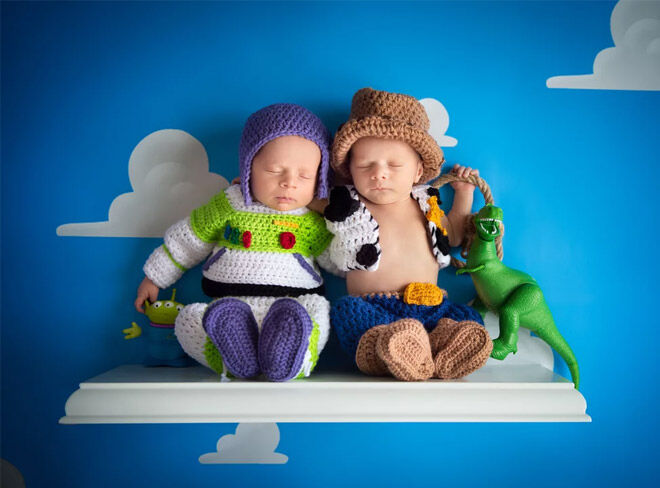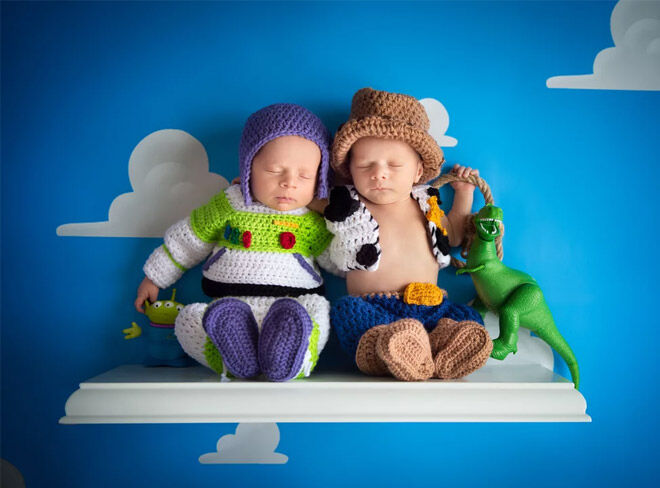 Just when we thought newborn photo shoots couldn't get any cuter, along comes the most adorable Space Ranger and cowboy we ever did see. Karen Hourscht of Belly Beautiful Portraits caught our eye a couple of years ago with her Disney Princesses-themed newborn shoot, and she's got us clucking all over again with this cuter-than-cute Toy Story duo.
Perched atop a toy shelf sit a teeny Woody and Buzz Lightyear, captured by a clever photographer who's just as excited about the release of Toy Story 4 as the rest of us.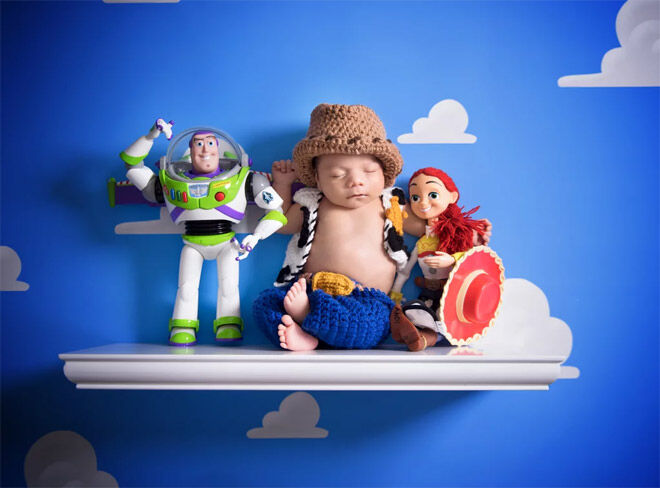 From their beautifully knitted cowboy hat and Space Ranger outfit to the deftly arranged toys, each picture is completely naaw-worthy. And just look at those tiny fingers and teeny toes!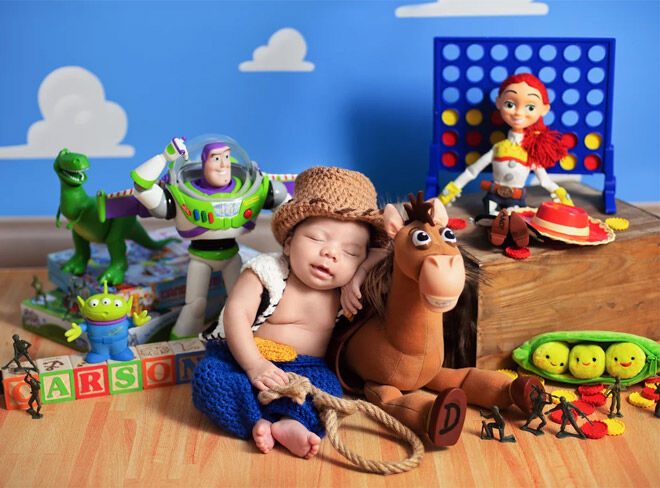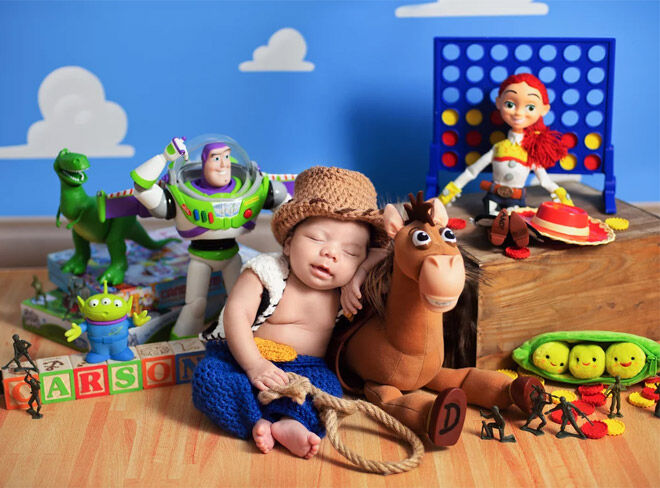 The US photographer also snapped a Toy Story-themed cake smash for one-year-old Buzz fan, Marty.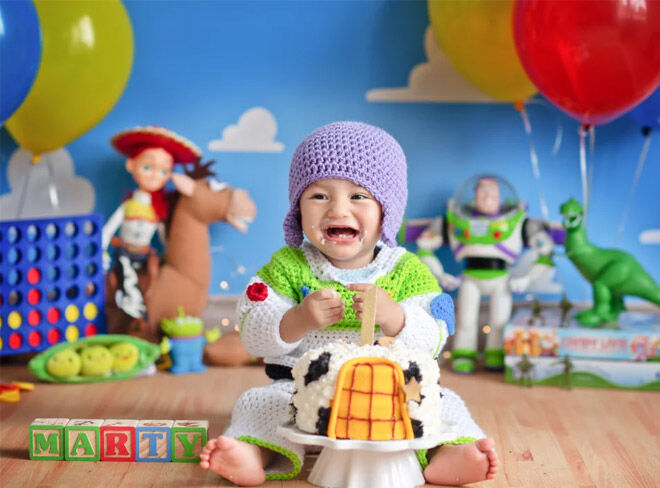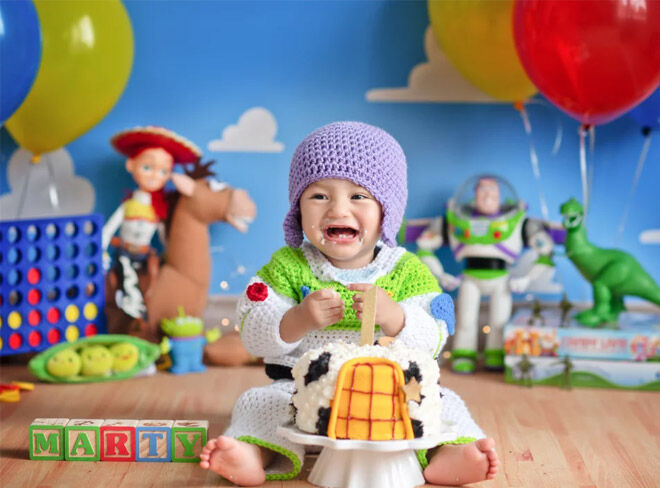 As we've mentioned, Karen's no stranger to themed newborn photo shoots, she's previously also channelled Harry Potter, Frozen and even Prince to bring to life her client's visions.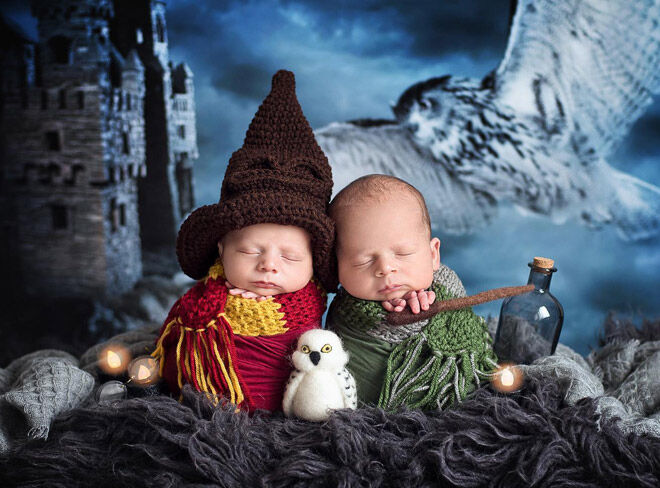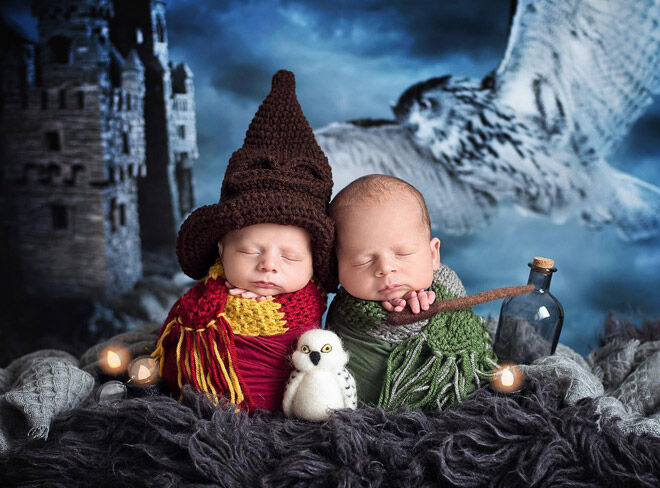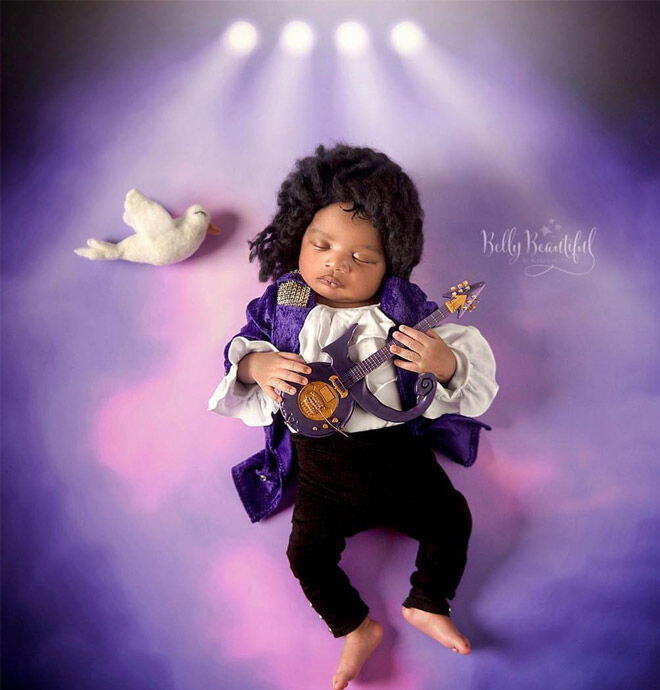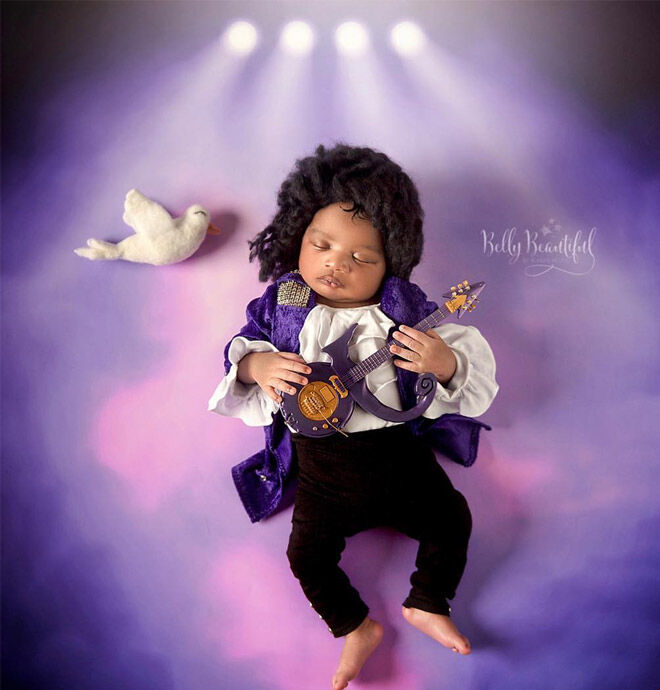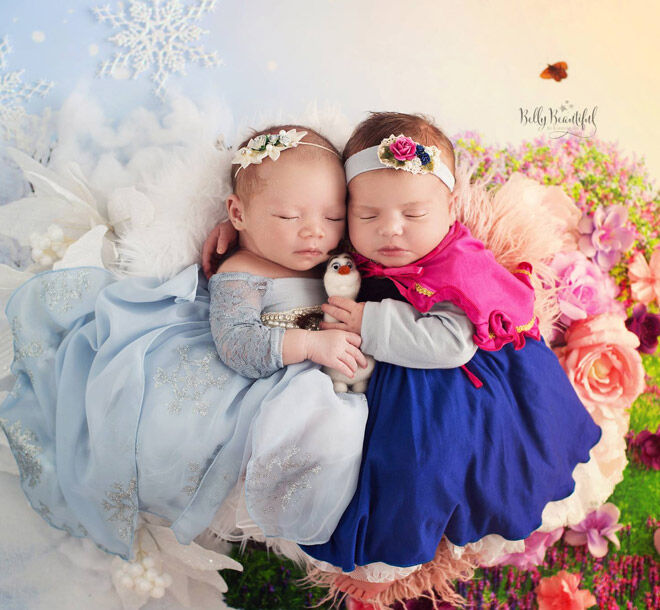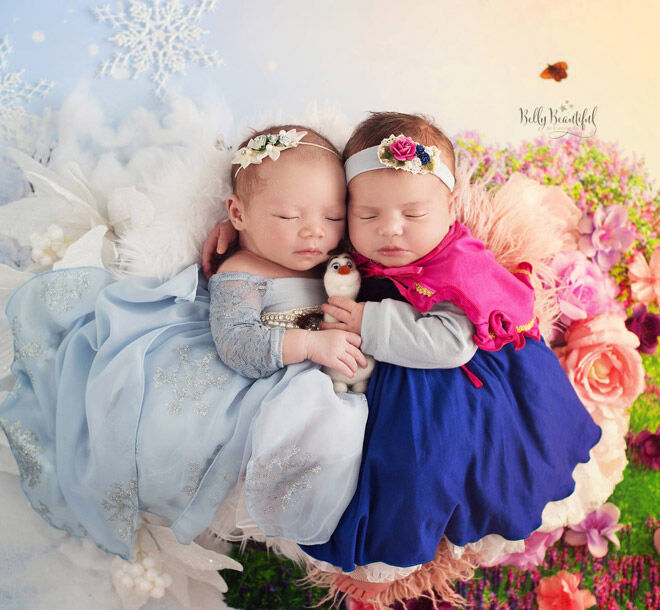 Read next …
Ready to get snap happy? These next articles are full of ideas and tips on how to take your very own super sweet baby photos: