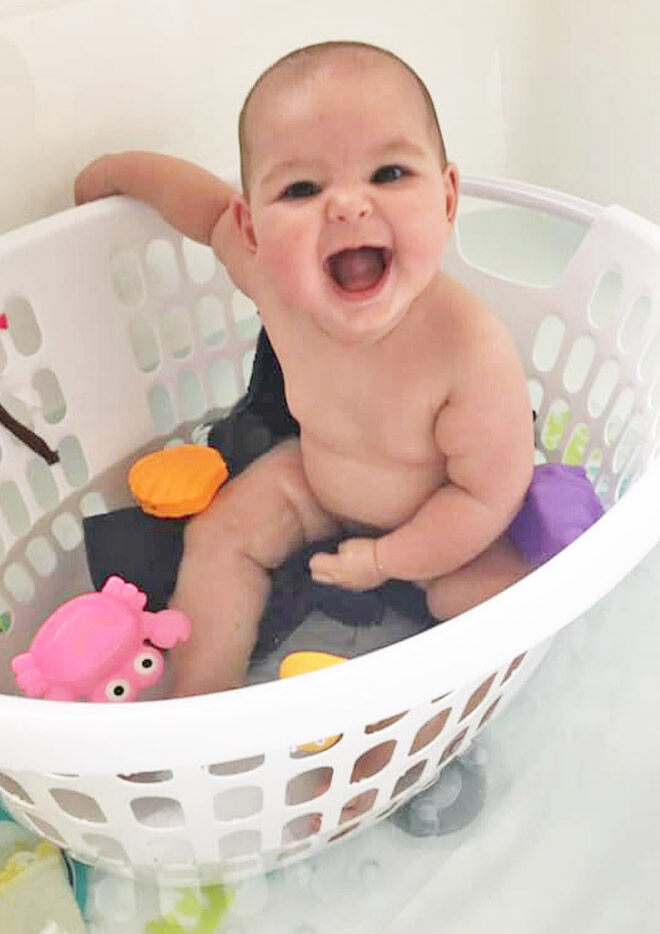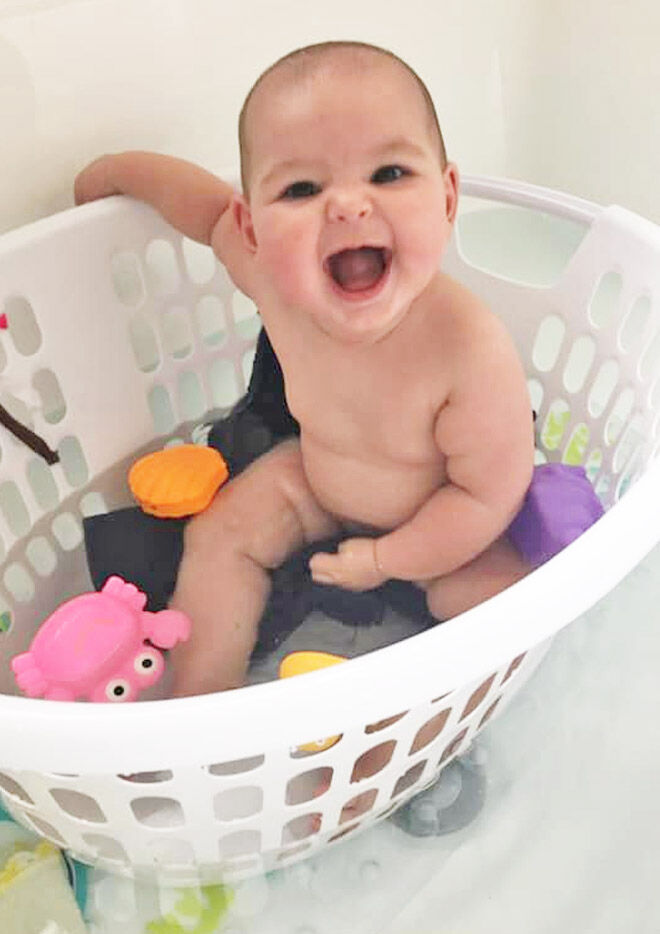 Wiggly little worms make for slippery bath babies, but one mum has come up with a $3 solution that saves sore backs and helps teetering tots stay upright.
Regan Long from the Mum's Grapevine Baby Group on Facebook says her gorgeous cherub is still not quite sitting up confidently, which makes bathtime tricky.
"Bub is sitting but still a little wobbly and it was killing my back to hold her in the bath. So instead of buying the $25+ bath seat, I got myself a $3 clothes basket and the job's done. Apart from the quick photo, I held onto the basket so it didn't tip. She loves it!"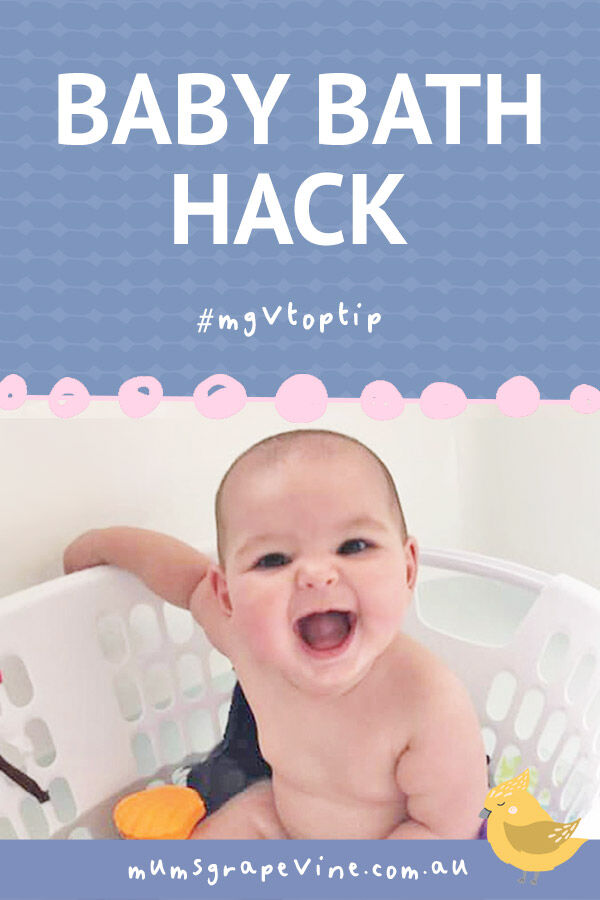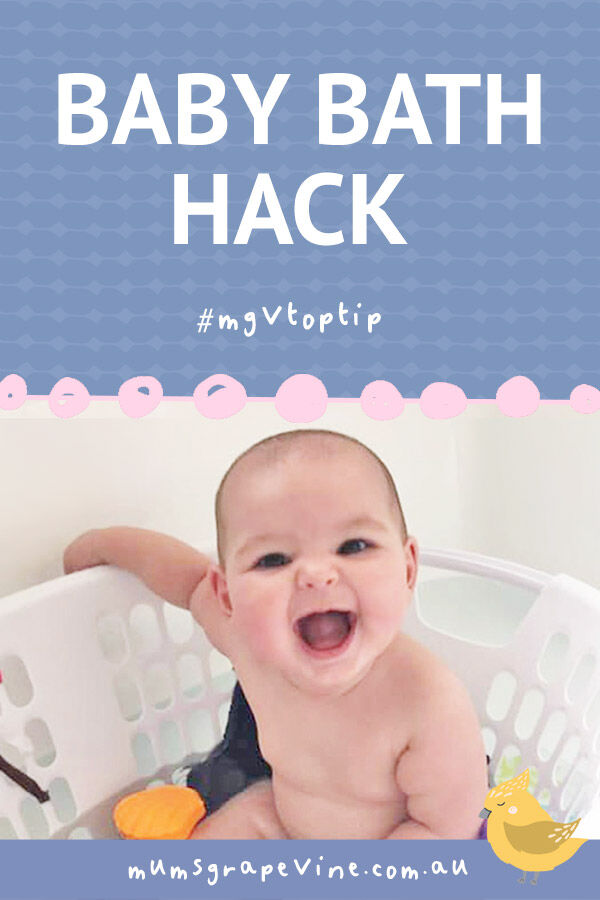 Such a great idea – and it keeps the bath toys from floating away as well – bonus!
Read next …
The Mum's Grapevine community members are constantly finding in ingenious tips to make life a little easier. Here are a few more they've shared: