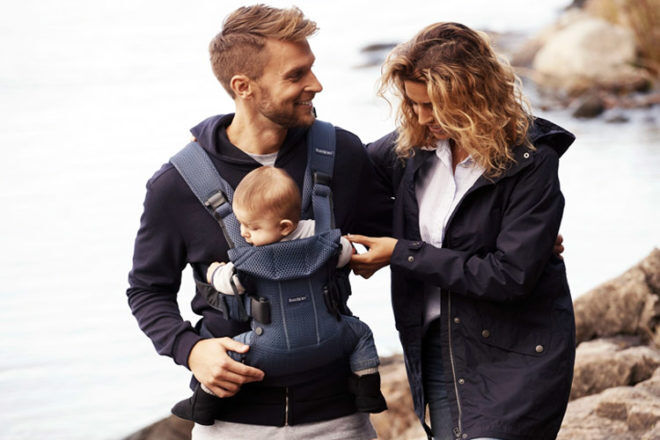 From catch-ups with other mums to shopping for nappies, life with a bub involves a lot of running around. The best baby carriers are thoughtfully designed to be a cinch to wear and they make outings with baby comfy and cosy.
With so many different varieties of baby carriers out there, it can be hard to know which style is best for your new little bundle of joy. To help you out, we asked our Facebook baby group members to recommend the best baby carriers in Australia.
What to look for when buying a baby carrier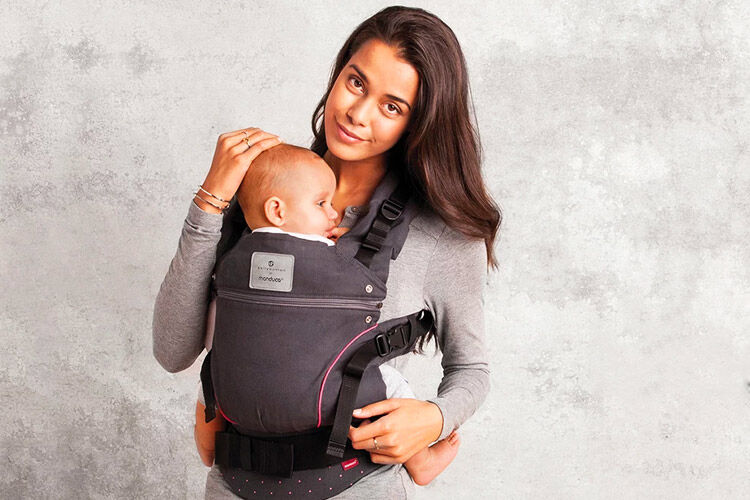 Usability: How easy is the baby carrier to take on and off? It's worth checking if you are able to do it on your own. It's a great idea to try on different carriers in the baby shops, to get a feel of how easy they are to use.
Safety: Healthy hip positioning is key when purchasing a baby carrier. Have a look at our Baby Carrier Buying Guide for information on the W-spread baby legs should be positioned when in a baby carrier.
Longevity: How long do you plan on using a baby carrier? Some are usable from newborn (sometimes with a removable insert) right up until baby is a toddler.
Durability: Babies love to suck on baby carriers – they're also likely to have accidents (from either end) while being carriers. Check how easy it is to wash and clean the carrier.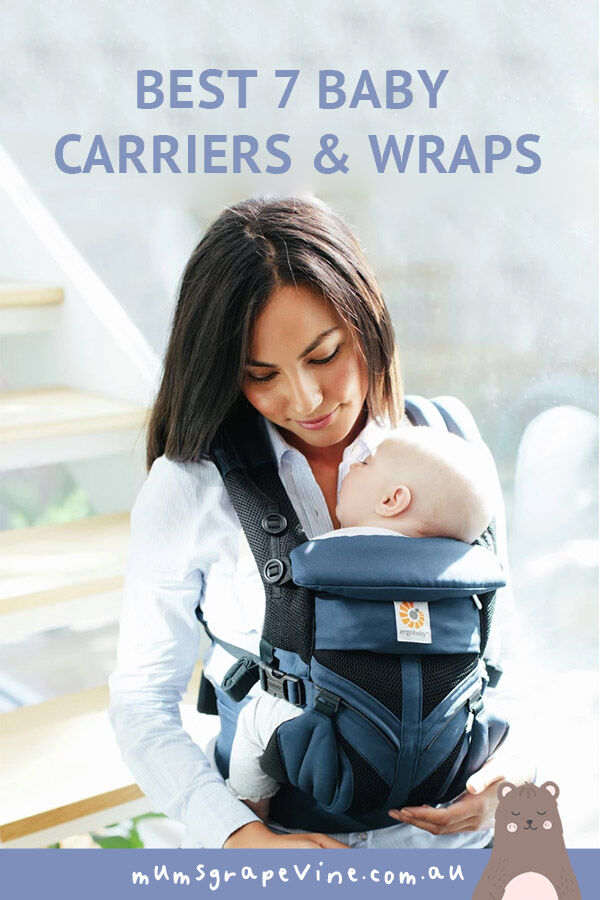 1. Ergobaby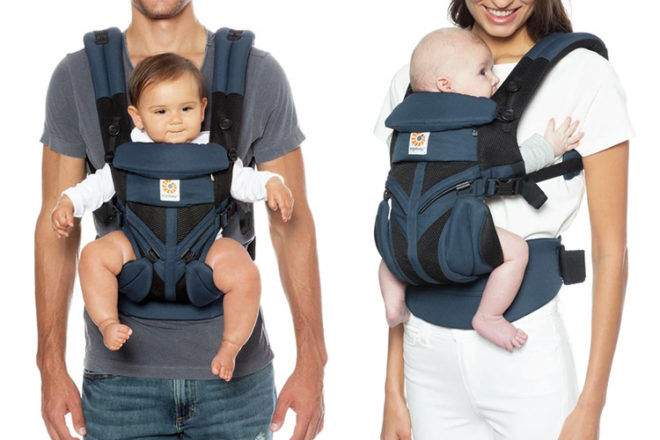 The votes for Ergobaby baby carriers were incredible! The Ergobaby has a padded waist belt and padded shoulder straps which means you can comfortably carry your baby for long periods of time. You also have three carrying positions (front, back and side) and it can hold up to 20kg. It is not hard to see why it is such a popular choice amongst mums.
"Honestly cannot go past the Ergo! I tried others and it's been the best for my back and I still use it occasionally for my nearly two year old!! Best baby purchase EVER!!" – Debb Sing

---
2. Baby Tula
Tula is top of the pops when it comes to comfort. After months of travelling with their little ones in tow, the husband and wife team behind Tula set out to create a real baby carrier for real parents. Noted for being incredibly versatile and extremely long-lasting, we're not surprised to see our readers rank this one so highly.
"I would recommend the Tula Free to Grow carrier. It's super comfy on and can be used for a newborn as well without an insert." – Monique

---
3. Hug-a-Bub
Our readers love the Hug-a-Bub. The wrap carrier is designed to be used from newborn without any extra attachments or inserts. Babies need to be close to you and the Hug-a-Bub does exactly that – giving you vital bonding time with your baby.
"Takes a bit of getting used to, but I love my Hug-a-Bub! My baby girl falls asleep straight away and she's so snuggly and close to me, it's almost as though I feel pregnant again. Fabric is gorgeous too."  – Rachel

---
4. Manduca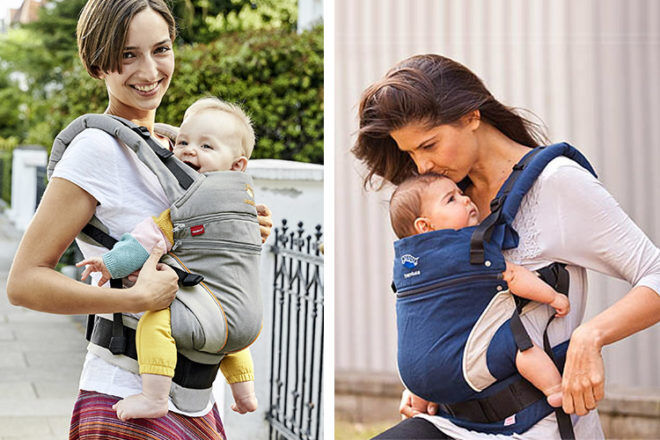 Made with a 100% certified organic cotton lining the Manduca baby carriers came highly recommended. Padded shoulder straps, waistband and adjustable neckrest mean you are able to easily carry your baby 'til they reach 20kg.
"Manduca. Loved mine, so comfy to wear and my little man was a big baby. Could wear him all day." – Yvonne

---
5. BabyBjorn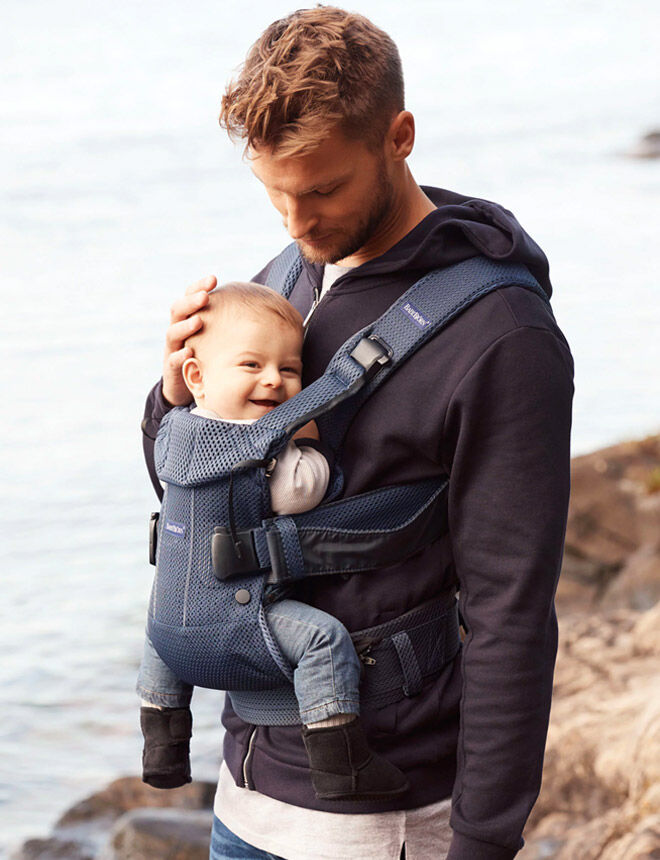 The BabyBjorn has been around since 1961 and has been specially designed to support your baby's head, neck, spine and hips. It can also be easily taken off to put your baby to bed when they fall asleep while being carried.
"I'm loving my BabyBjorn with my third baby. Really wish I had used it with my first two boys. Great back support and great price." – Lorna

---
6. LILLEbaby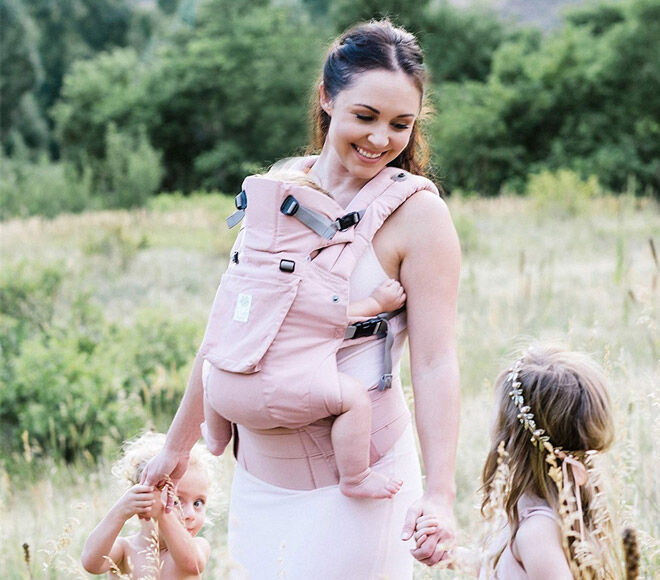 With its ethos drawing from the Scandanavian values of quality of life, honesty and a love for nature's beauty, LILLEbaby is all about adventuring in comfort with tots in tow, without sacrificing sublime styling. Customisable designs mean comfortable carrying for everyone in the family.
"LILLEbaby All Seasons are amazing with built-in back support as well." – Sarah

---
7. Baby Dink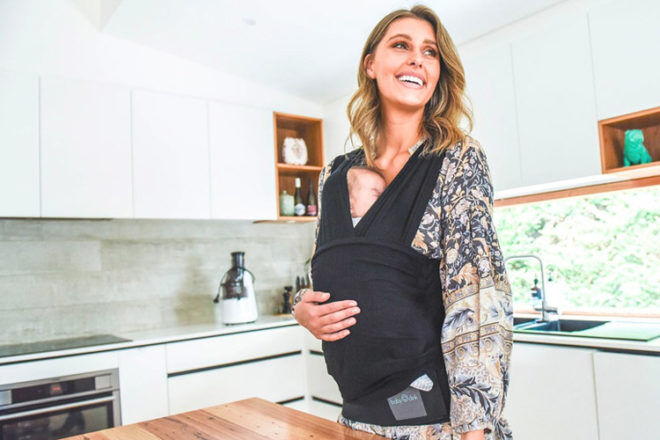 The revolutionary Baby Dink is more like a t-shirt then a traditional baby carrier without any clips, buckles or wrapping. Made with the knowledge of a team of experts, it's comfy and cosy for mum and bub.
"I love Baby Dink! It is far more fashion aware than similar products and is easy to put baby in without assistance from anyone else. Once baby is in, she isn't going anywhere and is very secure." – Amelia

---
This article is curated by our Editors and includes affiliates and/or paid inclusions. See our Disclosure Policy.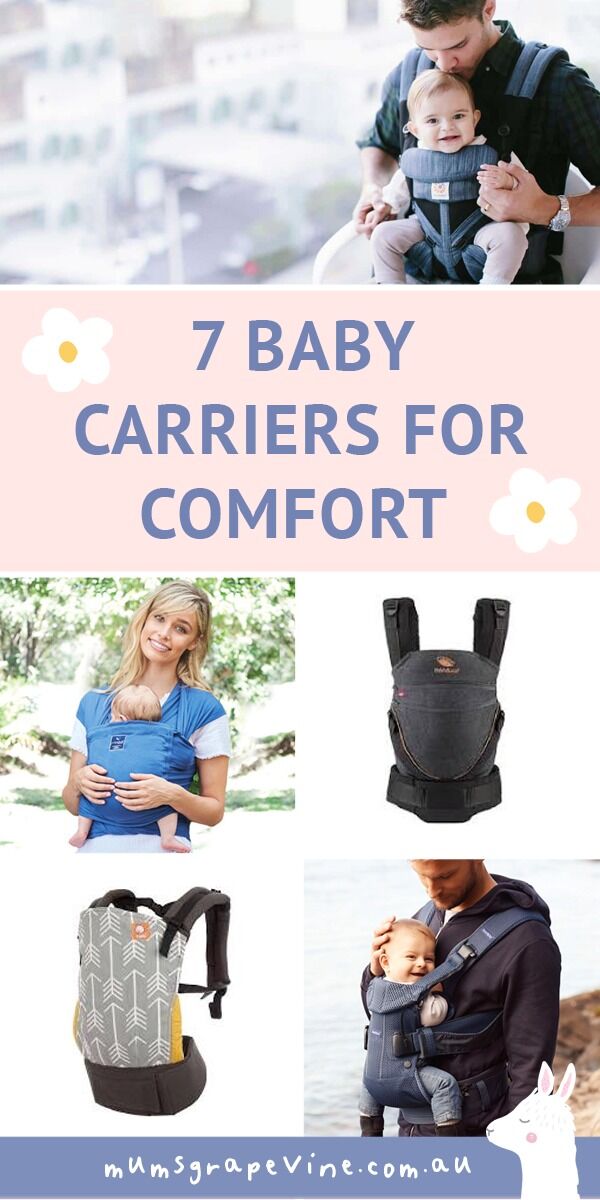 Know a brand of baby carrier we should add to our list? Contact us and let us know.
Continue your search for the best baby carrier
If you're searching for the best baby carrier, and you're still not sure if any of these are right for you, continue your search online by jumping into one of our closed Pregnancy or Baby Facebook groups and ask thousands of other Australian mums what they recommend – 'What to buy' is the most talked-about topics.
Click below and join your group today!