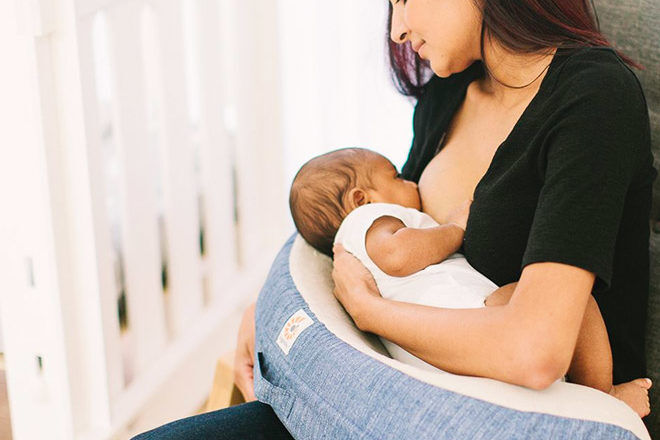 Best nursing pillows for Australian mums.
Feeding a baby on demand can be exhausting, so any help is welcomed, right? Enter the humble breastfeeding pillow. As well as being designed to support the correct nursing position, most feeding pillows can be used for other purposes as well, including sleep support during the later stages of pregnancy.
We asked our Facebook group members to recommend the best nursing pillows they used and these are the nursing pillows they recommend.

Mamaway Feeding Pillow Review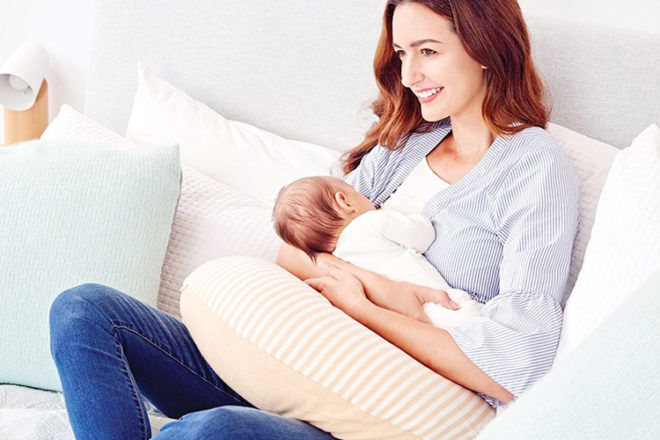 Made from soft-touch fabric that is gentle on even the most sensitive skin, this clever design will enter your world as the perfect pregnancy snuggle companion and finish as an invaluable aid for breastfeeding. We love a multi-tasker!
"I have the Mamaway pillow and recommend it. It's really firm which gives great support to hold bub up high enough so you aren't hunching over. It comes with antibacterial pillowcases which is great for all the random leaks and spills. It protected my c section scar when feeding too." – Amanda

---
Ergobaby Nursing Pillow Review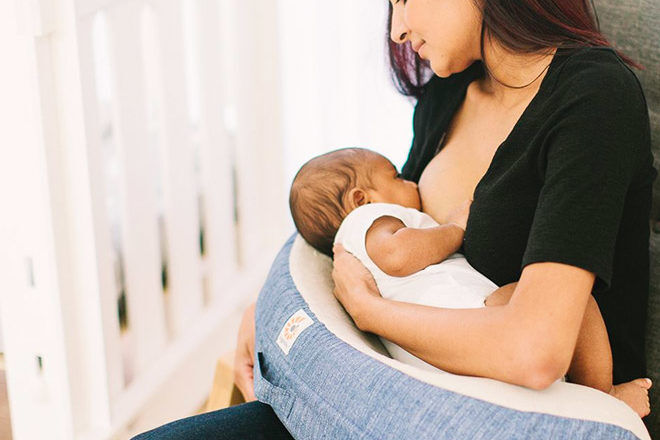 Made from a uniquely shaped foam, this nursing pillow supports your baby in the ideal tummy-to-tummy position for a good latch and digestion so you can sit back, relax and enjoy bonding with baby bear.
"Used it with my first and it pretty much saved our breastfeeding journey from ending" – Bonnie G

---
My Brest Friend Feeding Pillow Review

Purely designed to properly support mother and baby during breastfeeding, the My Brest Friend feeding pillow features a wrap-around design that secures to the body to maintain ideal positioning and posture. The handy pocket ensures you have everything you need close at hand.
"I love My Brest Friend… so worth it!" -Karlee C
"Bought the Kmart one but that only lasted a week… then I got My Brest Friend…and it is amazing! Couldn't recommend it more" – Sarah M
"My Brest Friend is amazing!" – Carly B

---
Boppy Feeding Pillow Review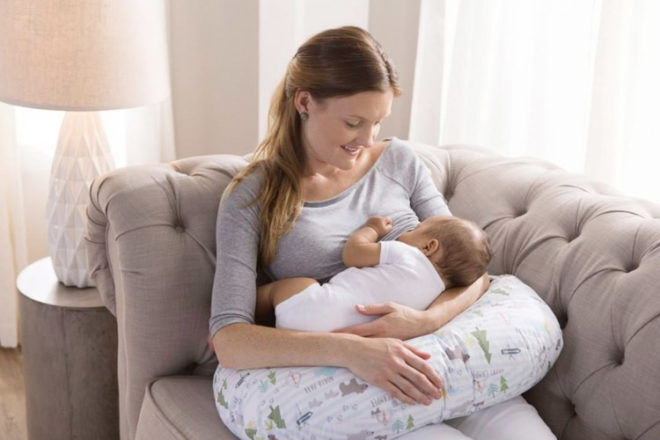 Designed to keep its shape over time the Boppy Pillow is there for both baby and mum during those special few months of bonding. Perfect for breast and bottle feeding, the pillow also assists with tummy time and acts a support for sitting up as bubba get a little stronger.
"I got given a "Boppy nursing pillow" from another BF mama and it's amazing!! If any of my friends have babies and BF I will be buying them the same brand, can't recommend it enough." – Georgia M
"The Boppy is a must! I tried all of the pillows from baby bunting and they were uncomfortable or didn't have the density of the boppy." – Jade P

---
Mombo Pillow Review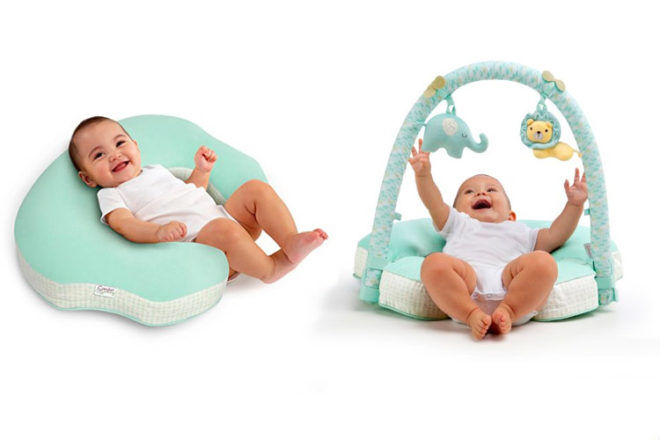 More than just a nursing pillow, the Deluxe Mombo Pillow has playtime, tummy time and feeding time completely covered. A removable toy bar keeps baby engaged and entertained when its time for play, and when it's time to feed, simply remove to have their full attention.
"Mombo Pillow by Comfort and Harmony!…The most useful item I had with my first for sure." – Emma B

---
Milkbar Nursing Pillow Review
Roll up to the milk bar, baby! The simple, streamline pillow comes in a wedge shape to lift your baby into the correct feeding position. Also available in a twin version.
"Milkbar… they are the best. I received the twin version for my first and I did use it for a good 6-8 months." – Vanessa P
"Hands down this was my best purchase for bub! I use it all the time" – Andrea E
"I have a Milkbar and I find that's most convenient for all the different positions I nurse in." – Bree L


---
Continue your search for the best nursing pillow
If you're searching for the best nursing pillow, and you're still not sure if any of these are right for you, continue your search online by jumping into one of our closed Pregnancy or Baby Facebook groups and ask thousands of other Australian mums what they recommend – 'What to buy' is the most talked-about topics
Click below and join your group today!