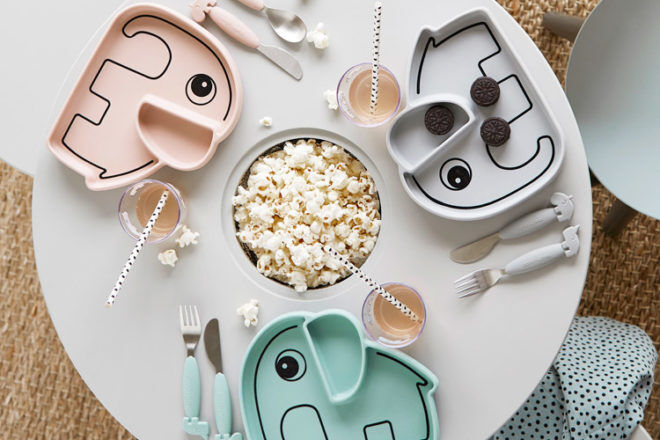 Add some gorgeous Scandinavian style to every aspect of your day with the lovable range from Done by Deer.
With their signature tribe of animals leading the way, this beautifully curated range pairs clever design with stunning colourways for a cuter-than-cute collection. The brand philosophy is simple: bridge the gap between spaces for adults and children with heavenly baby products for every modern home.
From toys to help little learners grow through play, homewares to make the nursery shine, scrumptious tableware and everything in between, the adorable adventures of Done by Deer start here.
Done by Deer playing collection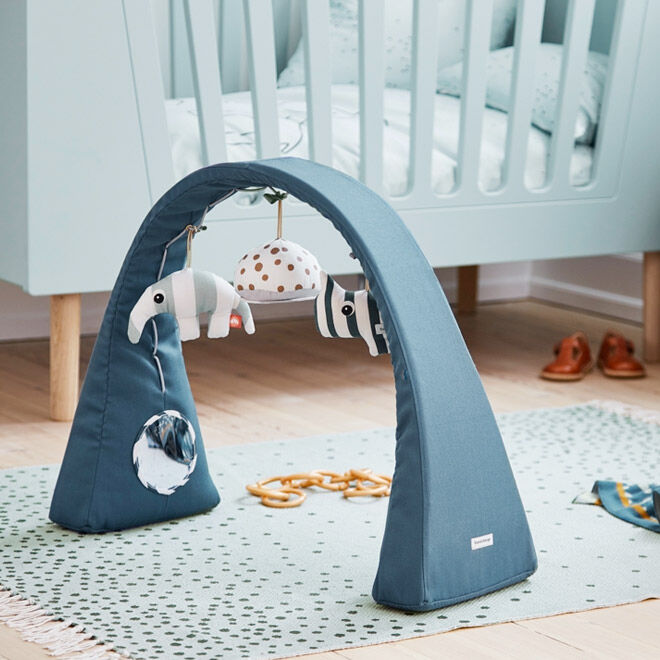 Playtime never looked so good! With everything from soft toys and rattles to play gyms and teethers, there's something for everyone in this assortment of goodies.
As friendly as they are functional, these Tiny Toys are each designed to stimulate motor skills and cognitive development in children of different ages.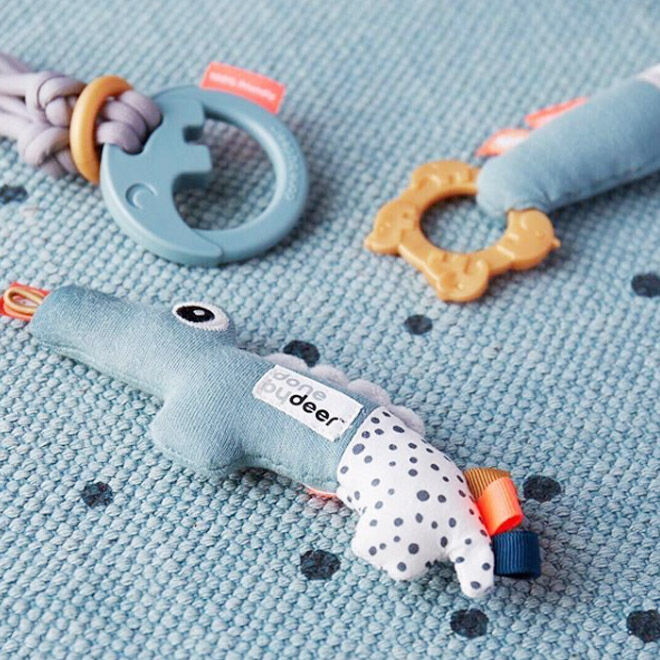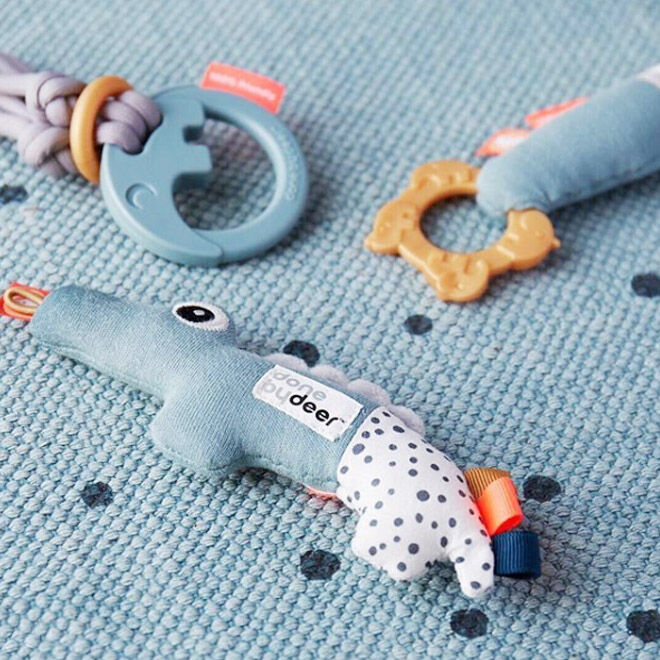 Mr Crocodile, the sensory rattle is very soft with tactile tabs and shapes for tiny hands to grab and hold. As those pearly whites start to peek through everything is explored by mouth, so the teething rattle with its textured 'star' and very soft handle is ideal for mini munchers. And once baby is exploring with both hands, they'll love pulling, testing and chewing the loops and handle of the activity string rattle.
Available individually or as a set of three, they make the perfect baby shower or welcome to the world gift.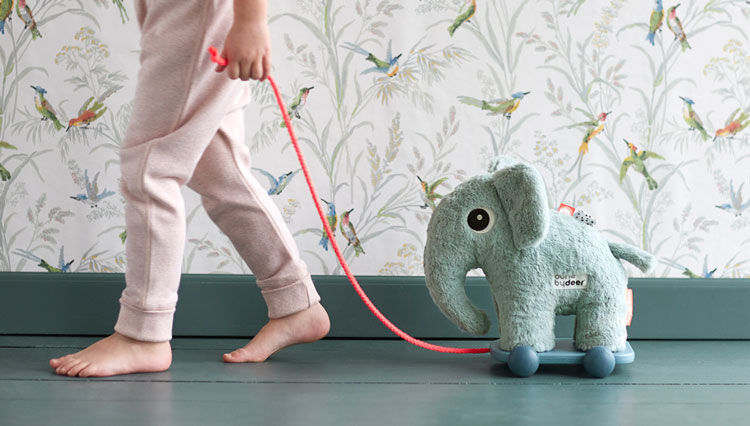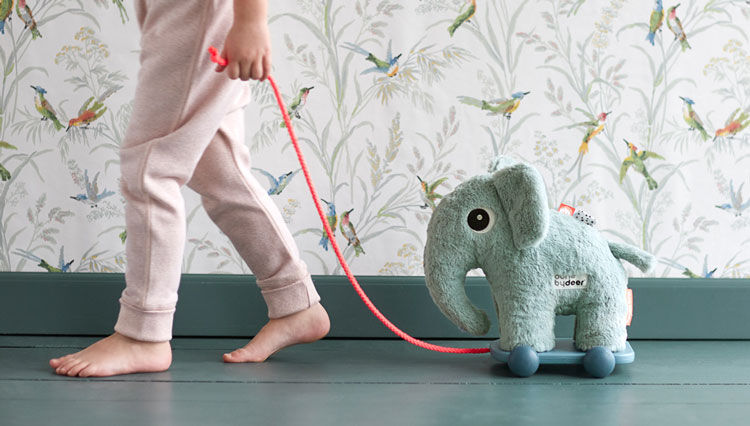 To encourage those all-important first steps Elphee (along with her magnificent magnetic feet!) is the perfect partner for practising their walking skills. The cuddly pull-along attaches to hidden magnets inside the wagon for cruising adventures and can be easily detached if needed for bedtime snuggles.
Done by Deer feeding collection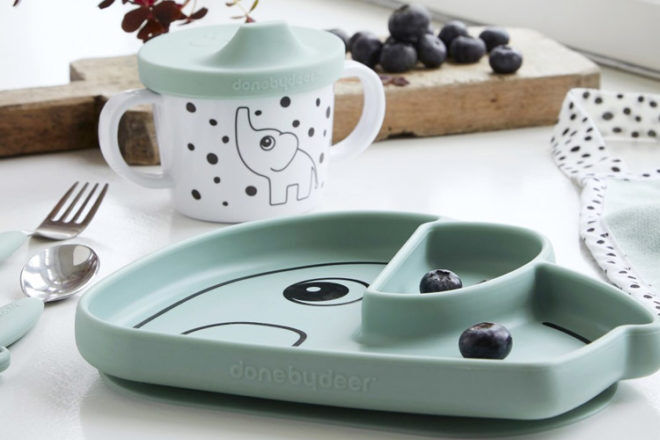 Time at the table becomes effortless and easy with the delicious range of Done by Deer tableware. The brilliant Stick & Stay Plate aims to keep more food on the table and less on the floor with its super-cute compartments and oh-so-clever natural suction. The rounded inside edges help little eaters scoop up food while learning to eat on their own and a handy release flap hidden behind Elphee's ear ensures parents can clear the table quick smart.
Paired with the Spout and Snack Cup, these two are the darlings of dinnertime and meals on the move. Transforming from sippy cup to snack pot with the swift change of a lid, it's an absolute essential for eating on-the-go.
Done by Deer living collection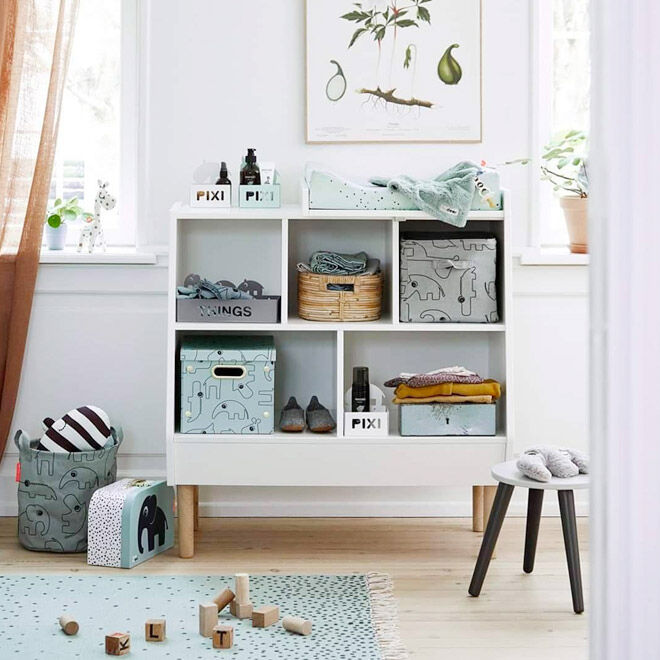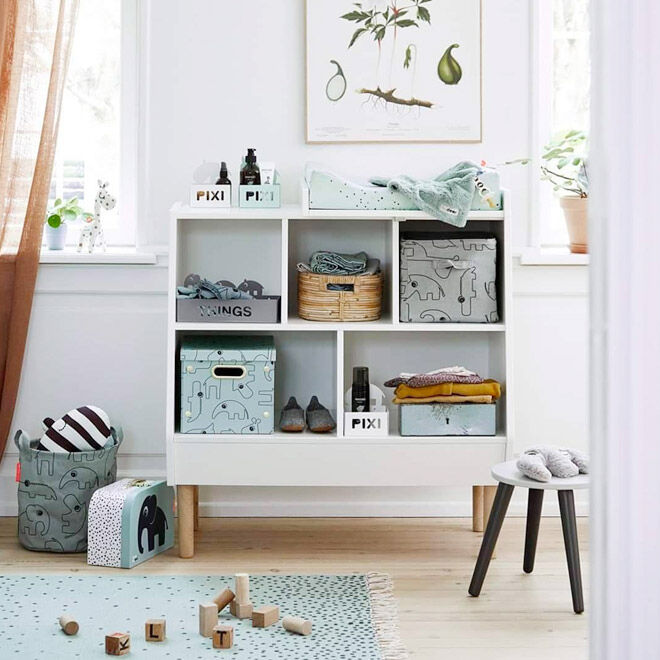 And the dreamy designs don't stop there. The Done by Deer living range is packed with must-have pieces to help organise and style the nursery and home.
As a parent, there's no such thing as too much storage. And thanks to these guys, keeping things neat and tidy (and off the floor!) has never been easier. Super cute storage baskets and boxes of all different sizes help house everything from clothes and nappies to toys and books.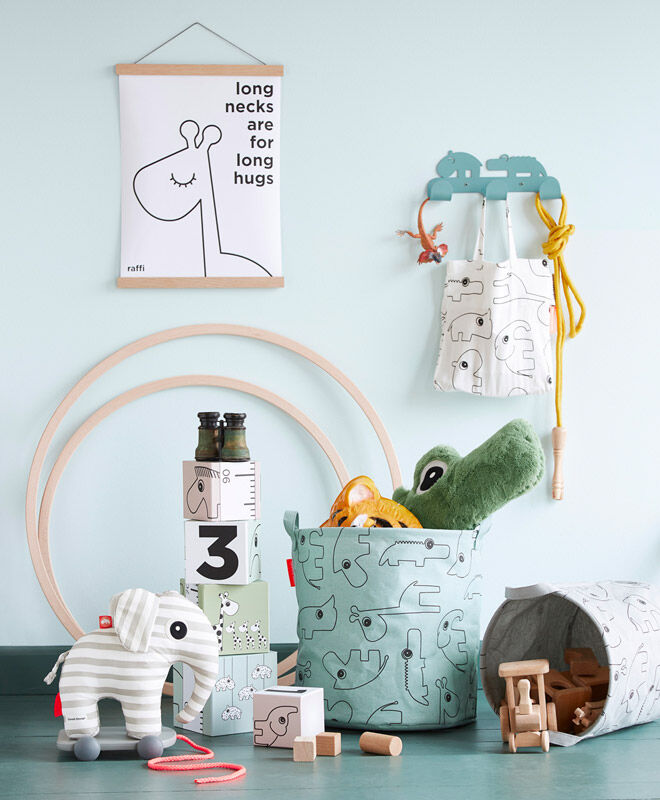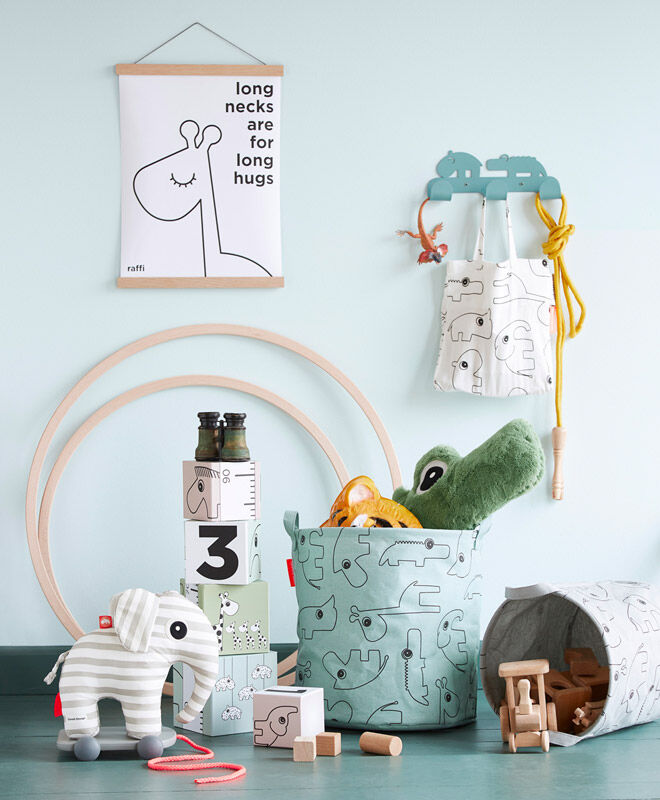 When there's no room left on the floors, take it to the walls! Adding wall furnishings to their repertoire, the Deer Friends powder-coated wall hooks are a fun and colourful way to display beloved bits and bobs for your babe to grab whenever they need.
The Done by Deer collection is available online at Danish by Design.
This post is sponsored.