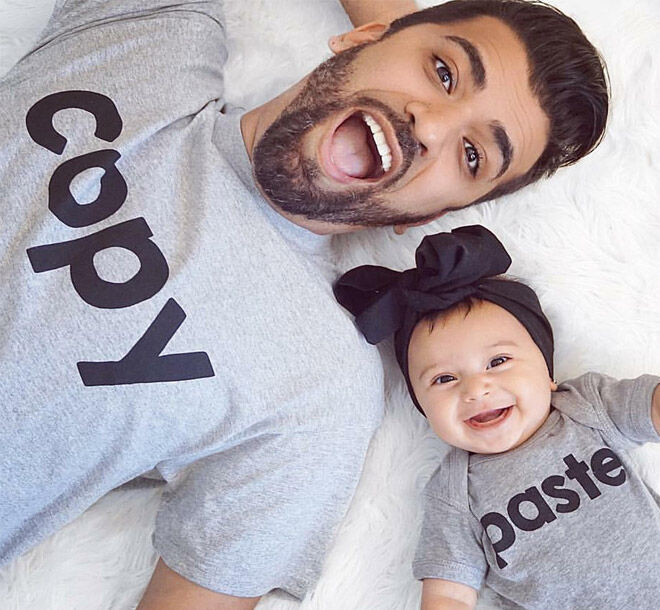 Let's face it, there's something about dad and baby matching outfits that makes our ovaries flip. With Father's Day just around the corner, we're diving deep into the world of cuteness to bring you our fave matchy-matchy threads to gift to dad.
Happy Father's Day Dad and happy shopping Mum.
Beary adorable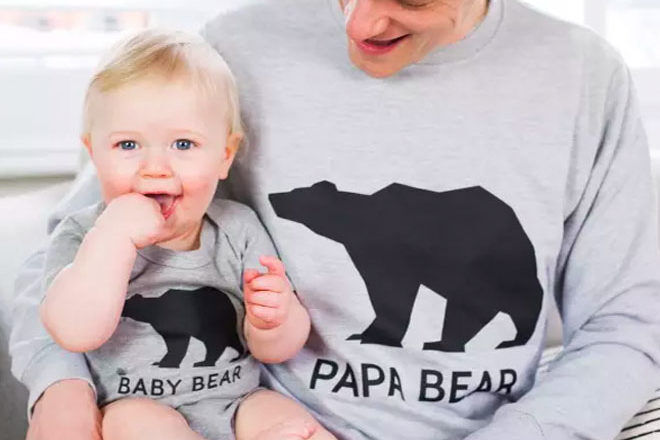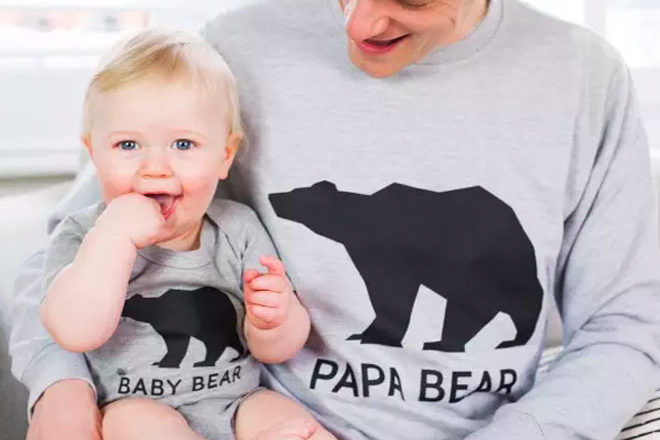 Get the token Father's Day photo just right with this Papa Bear and Baby Bear ($83.60) ensemble.
---
Hey, homeslice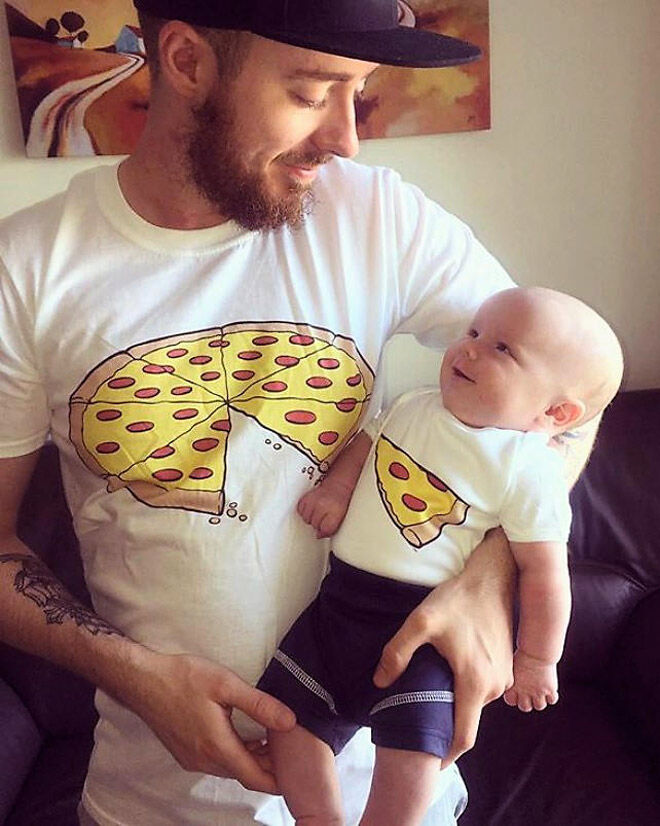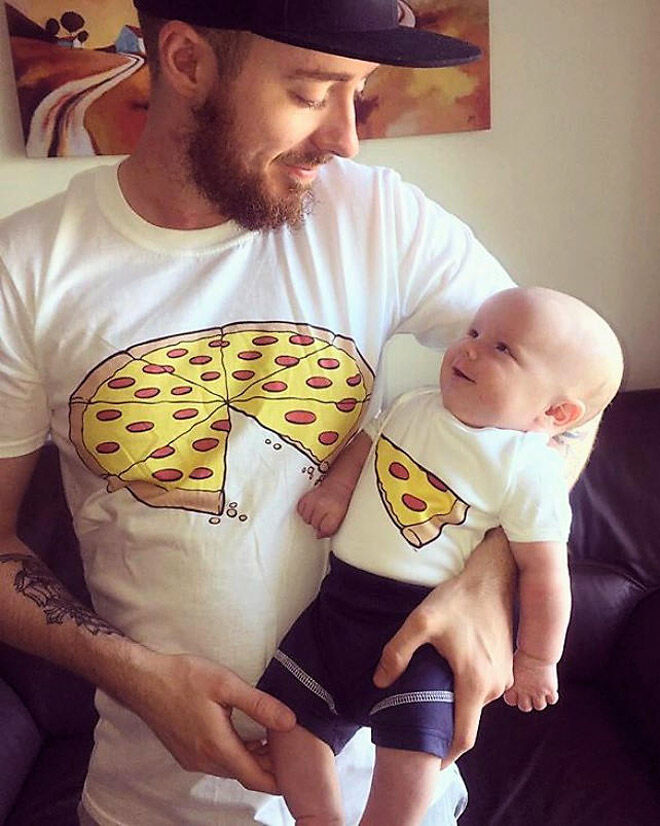 One slice for you, seven slices for me. Have the last laugh about sharing ALL of your food with a daddy and baby matching set of Pizza Slice tees ($23.49).
---
Crowning glory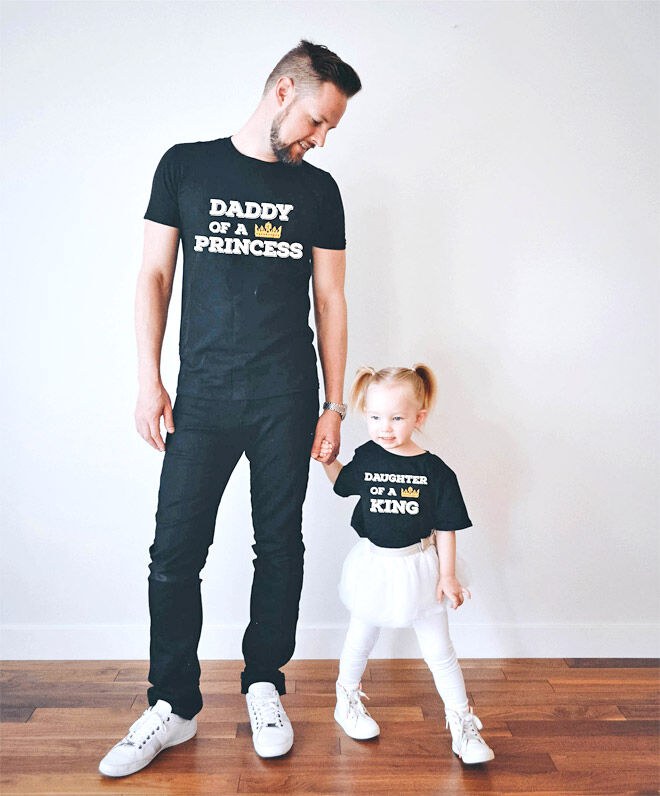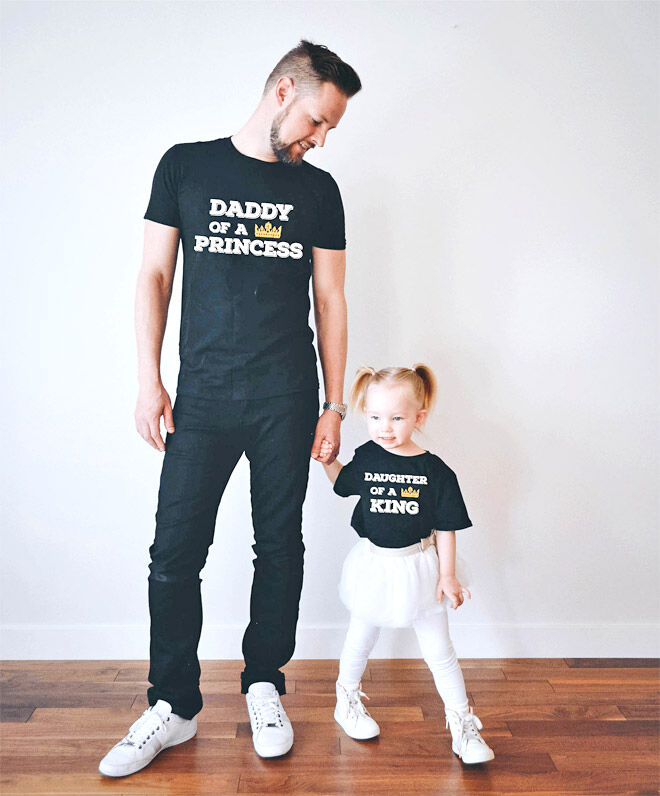 To her, he's a King and to him, she's a Princess. Daddy's little girl becomes Daddy's Princess ($41.86) with these sweet matchy-matchy shirts.
---
Like two peas in a pod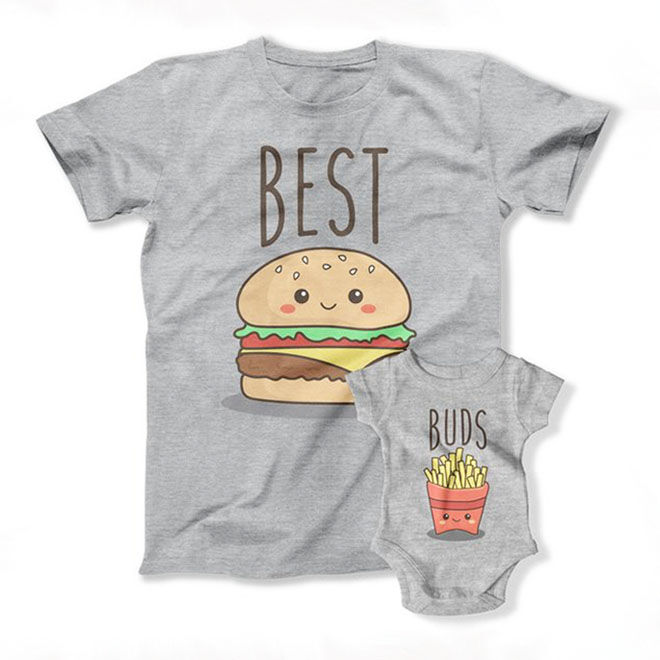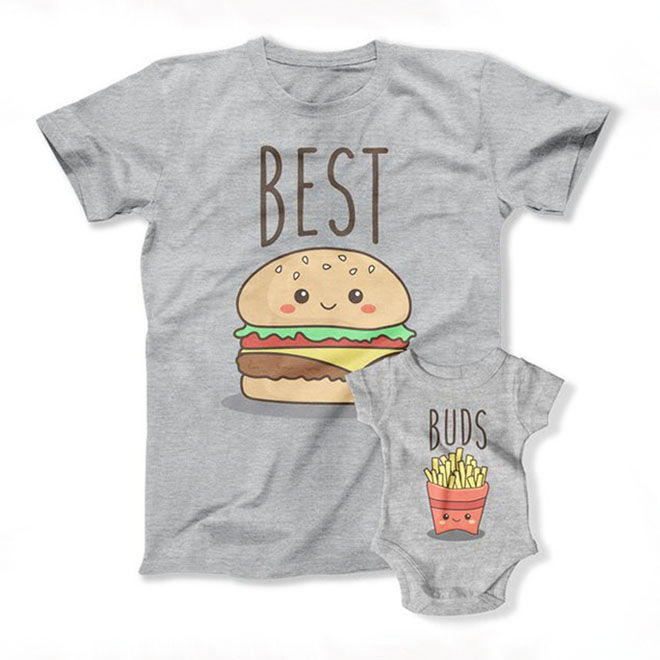 Good things come in pairs, just like Hamburgers and Fries ($47.45). Take dads' love of fast food to a whole new level with a matching tee and onesie.
---
We're cute, no biggie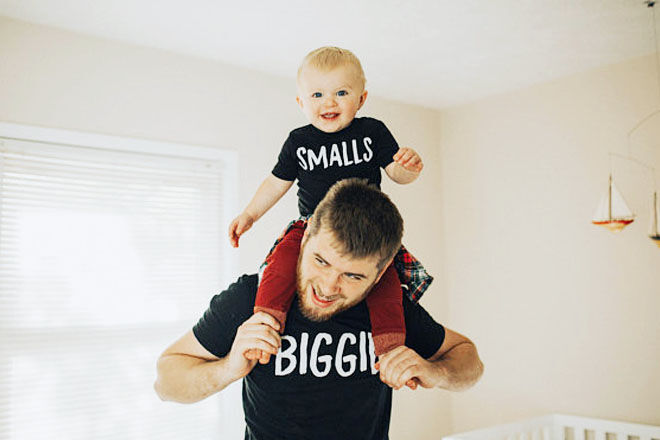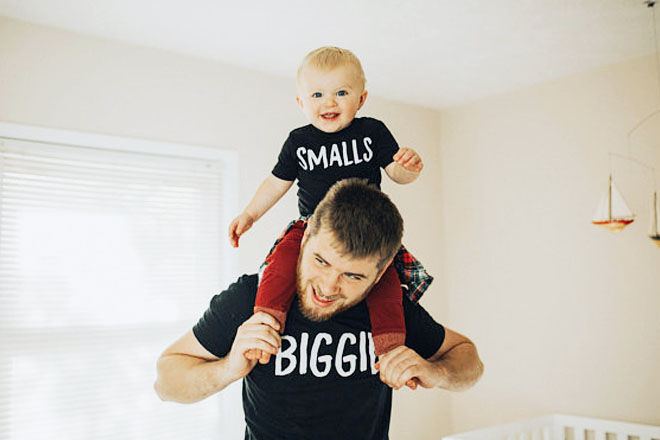 Your little and large become Biggie and Smalls ($48.86) with a little help from this darling double act.
---
Welcome to the Sleep Society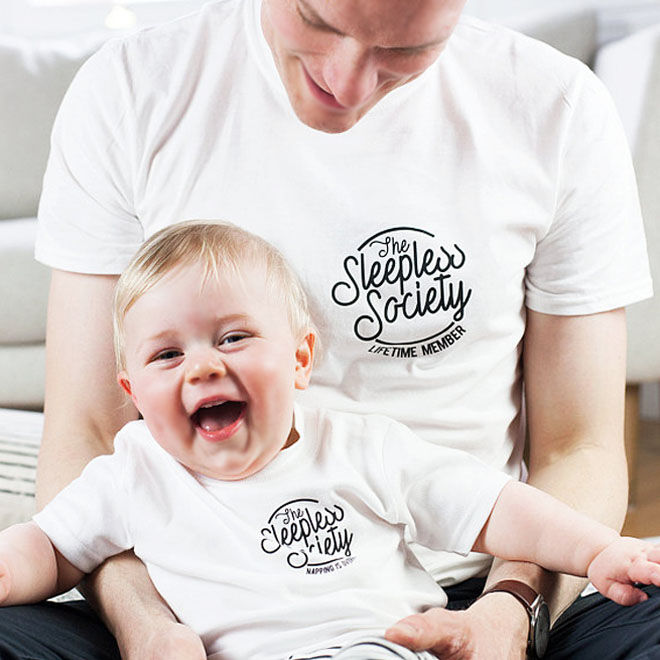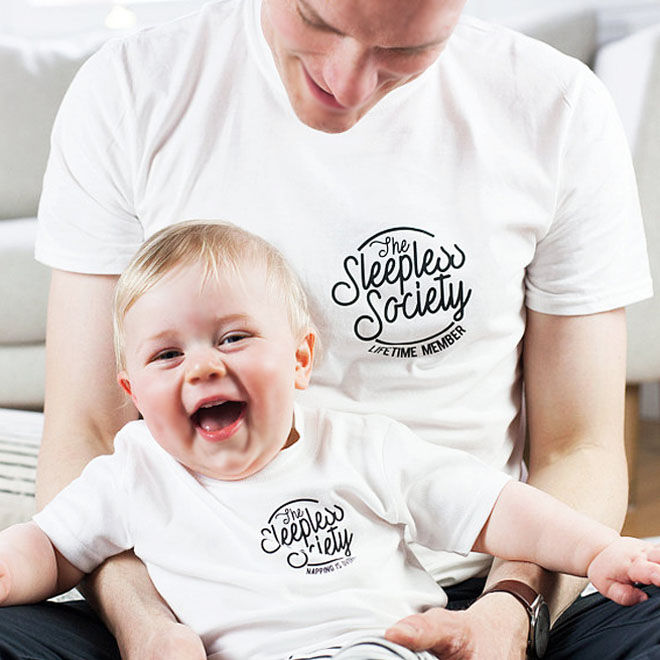 What is this thing called sleep you speak of? The hilarious Sleepless Society tees ($63.30) pretty much sum up parenting. Baby's tee reads "napping is overrated" – welcome to parenthood…OUCH.
---
Carbon copy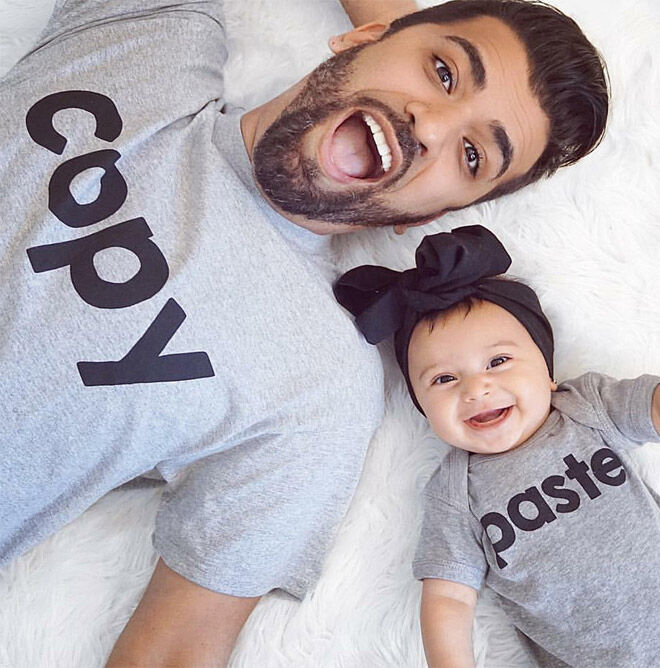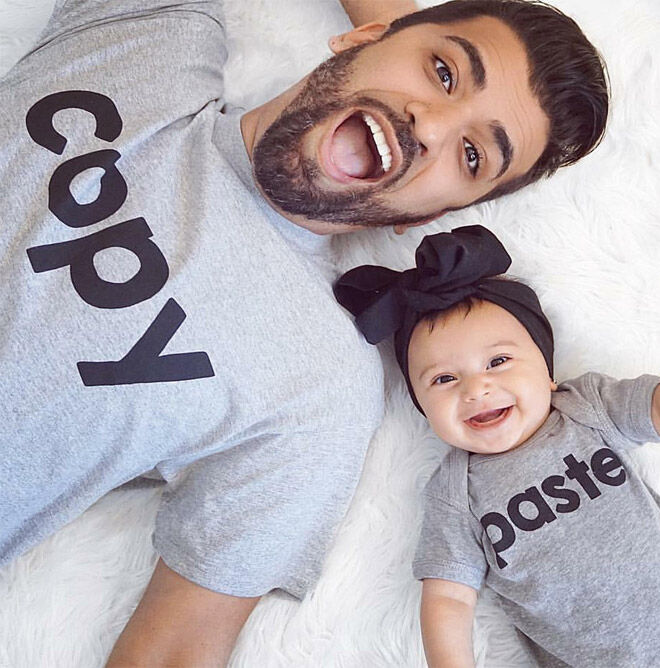 Cute as a button and the spitting image of daddy. Play Copy & Paste ($61.18) with your mini-me.
---
Partners in crime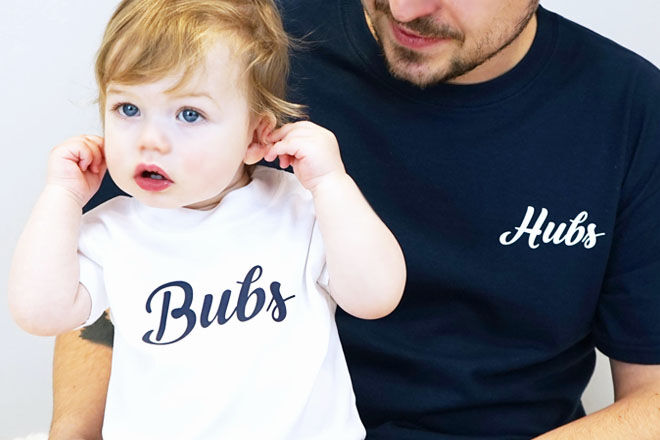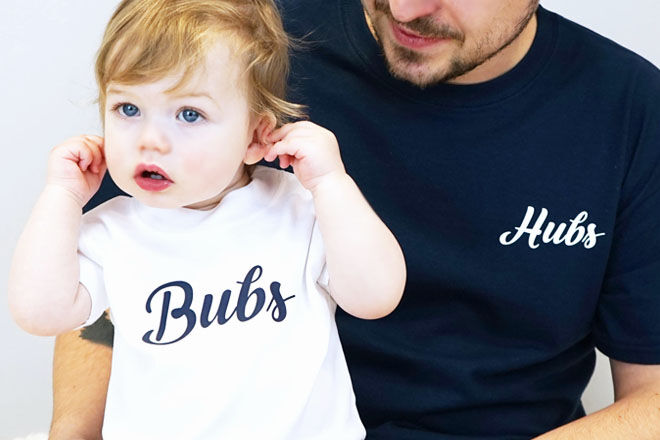 With your gorgeous Bubs & Hubs ($54.26) by your side, you mama are unstoppable.
---
Personalised PJ's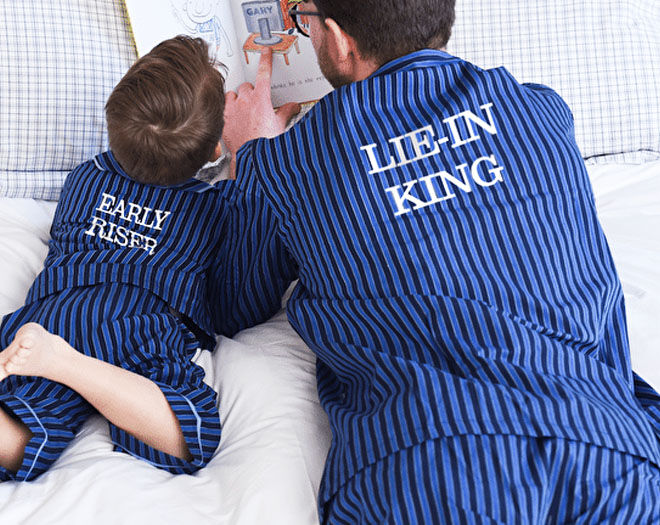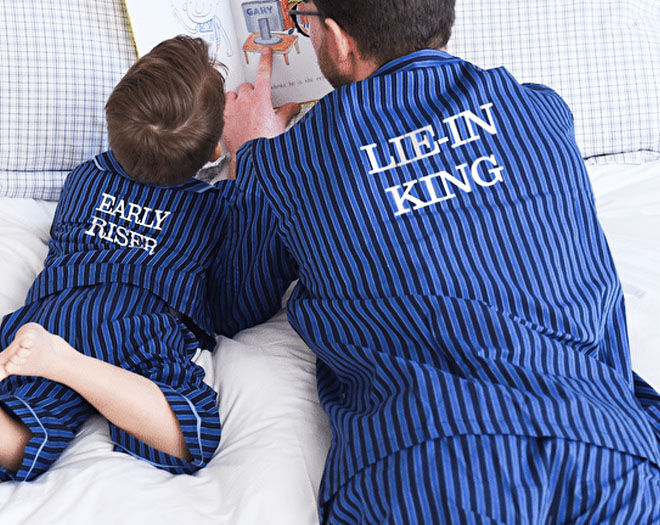 One rises with the sun while the other buries his head under the pillow. We think this matching Pyjama Set ($261.80) has got the current sleeping situation spot on.
---
My fry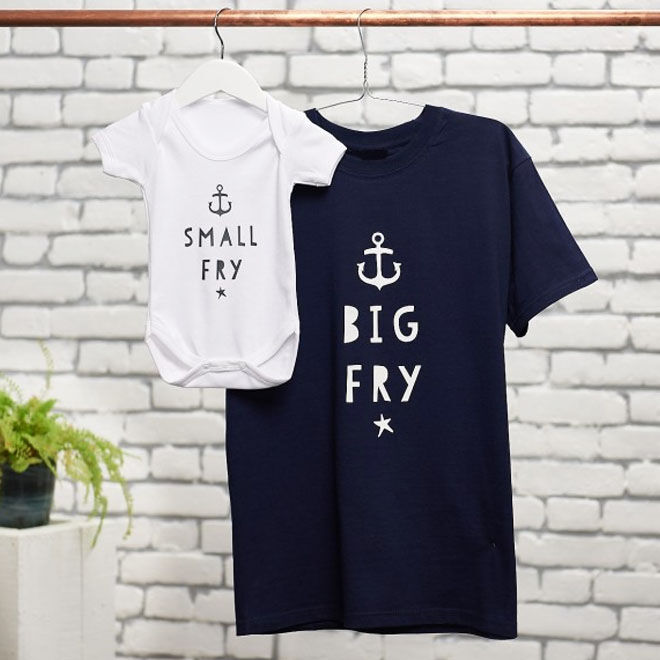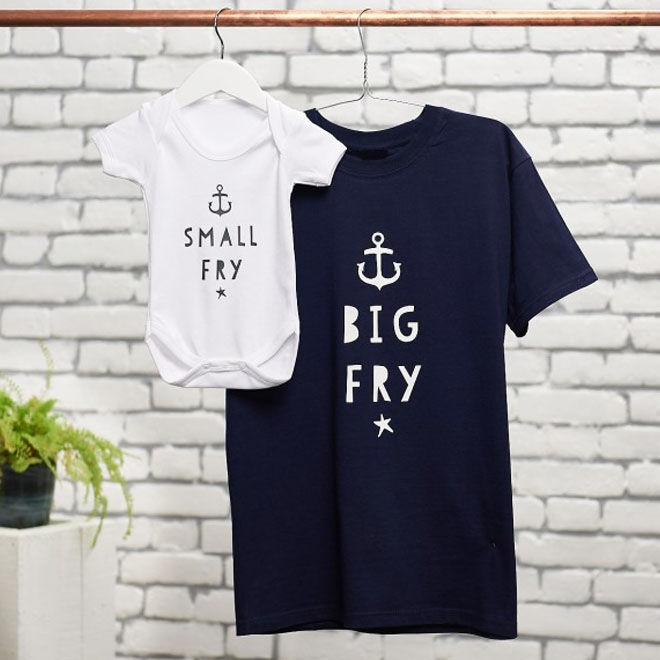 He may be exhausted, but Dad loves his tiny little people. Let the twinning begin with this Big Fry shirt and Small Fry onesie ($77).
---
You said it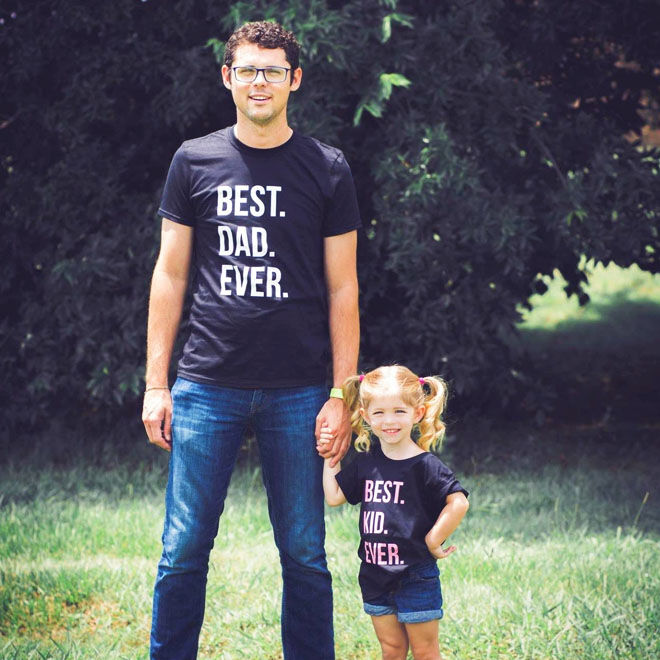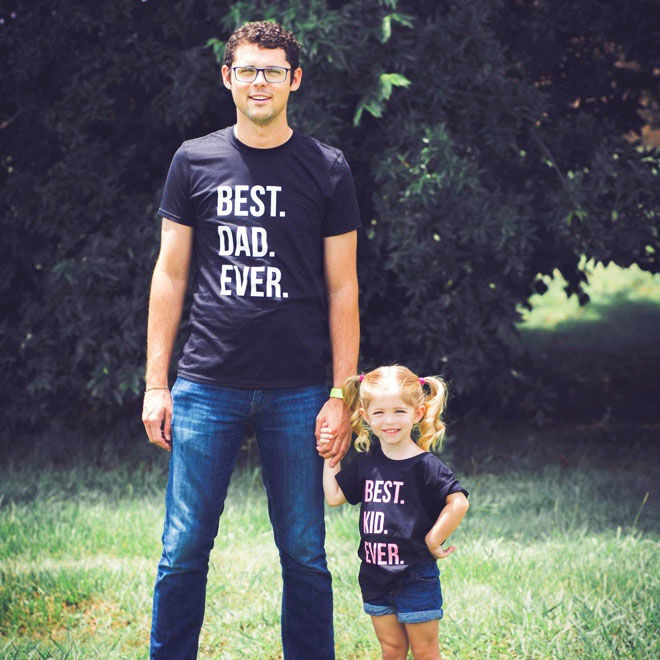 Saying it loud and say it proud with the Best Dad Ever and Best Kid Ever ($41.86) tees.
---
A family feast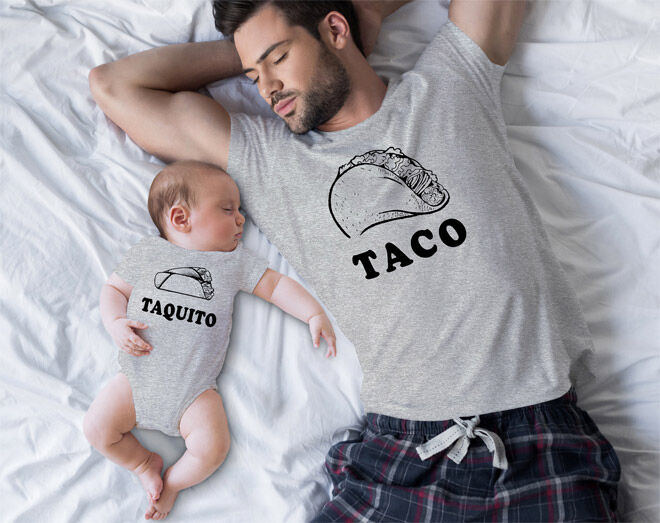 A baby burrito? Why not! We're crazy for this matchy-matchy Taco and Taquito set ($23.72).
---
I am your father

Star Wars fans – this one's for you (and you're little droids). There's no mistaking this Darth Vader and Princess Leia ($76.55).

---
Balloon on a string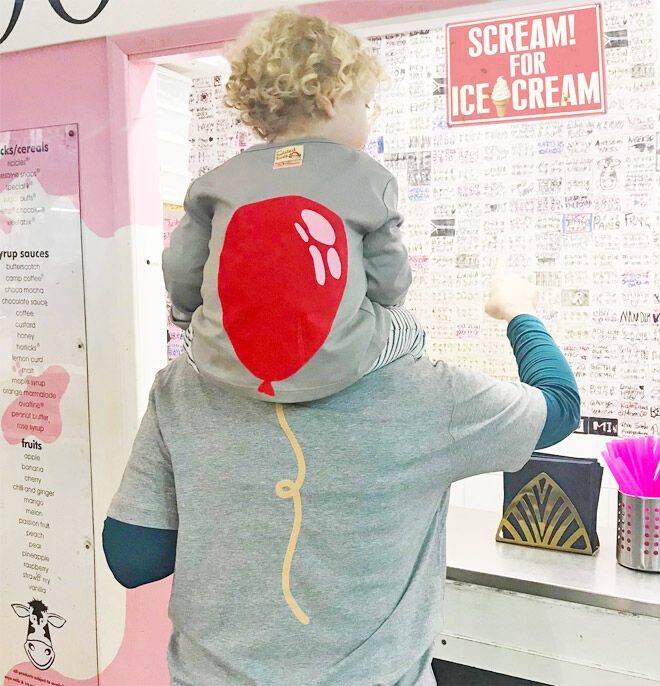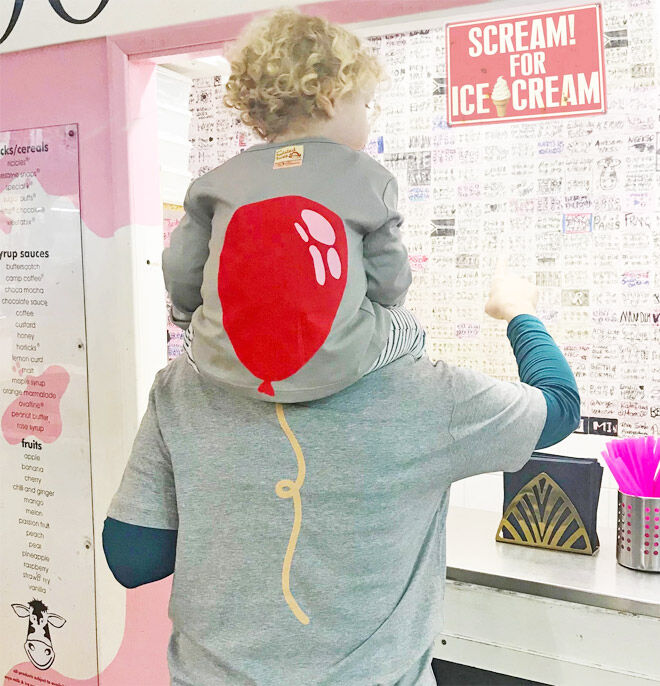 Tots who are partial to a shoulder ride (and dads who are willing to give them!) will adore being the Balloon on Dad's String ($108.90).
---
Read next …
Get ready for dad's big day with these helpful articles on things to make and what to buy: