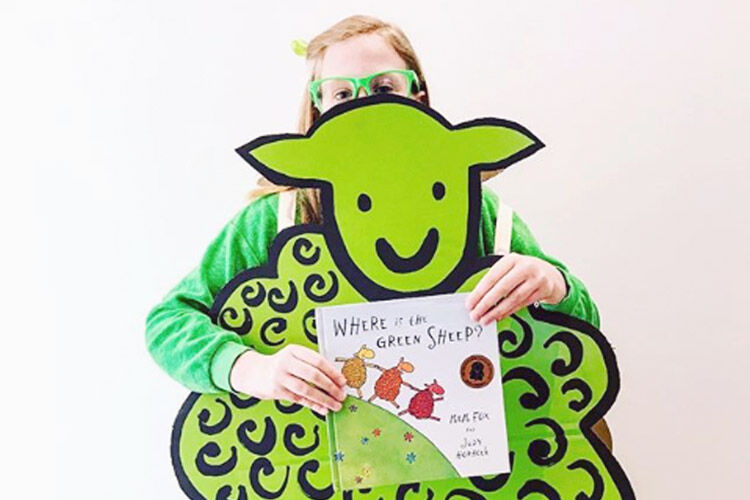 Read all about it, that most fabulous time is here – Book Week. It's a chance for parents and mini bookworms to get their craft on and create whimsical costumes that bring their favourite stories to life. This year we've gathered a mix of classic children's books and new favourites for costume inspiration.
From the easy-peasy, slap together the night before Book Week costumes, to the slightly more elaborate (we're giving you a bit of time, Book Week is August 17-23, 2019) here are our favourite Book Week costumes.
Where The Wild Things Are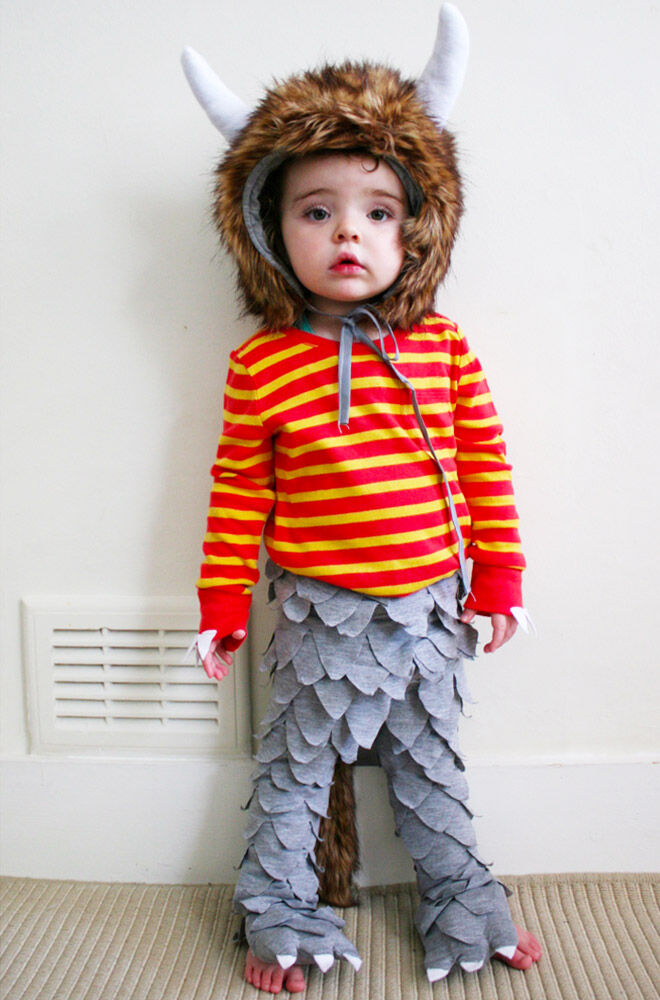 We'll eat you up we love you so! There's no sign of terrible teeth in this costume, just an adorable little Wild Thing with a homemade hood and scaley pants. (via Made by Toya)
No One Likes A Fart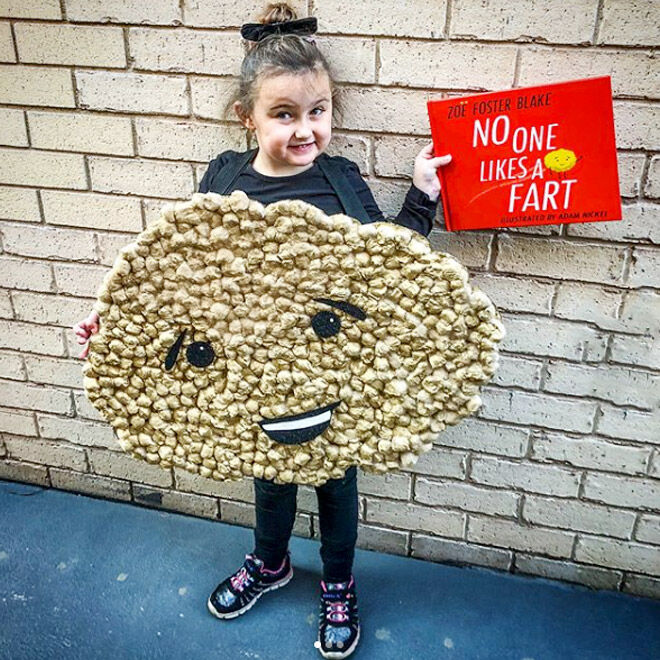 Ok, this one's no classic (yet!) but it's become a firm favourite on the bookshelves of plenty of kiddos. Thanks to none other than Zoe Foster Blake kids learn how real friends love you just the way you are – even if you're a fart. (via Sweet As Baking Co)
Dear Zoo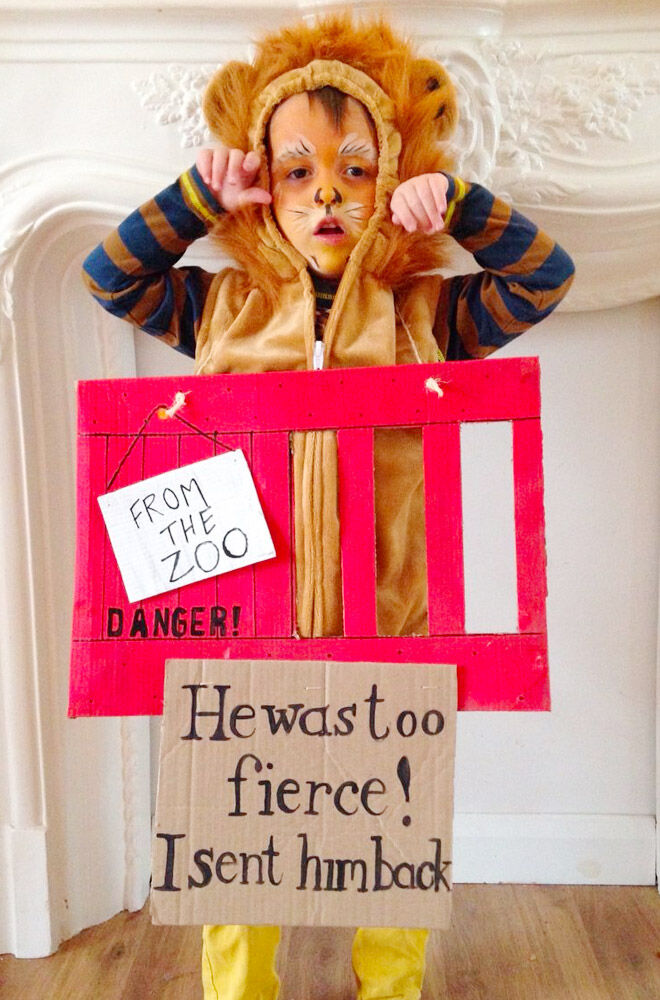 If you're nifty with a sewing machine, sewing some fur and ears onto a hoodie will have this costume halfway made. (via Danielle Johnson)
Little Red Riding Hood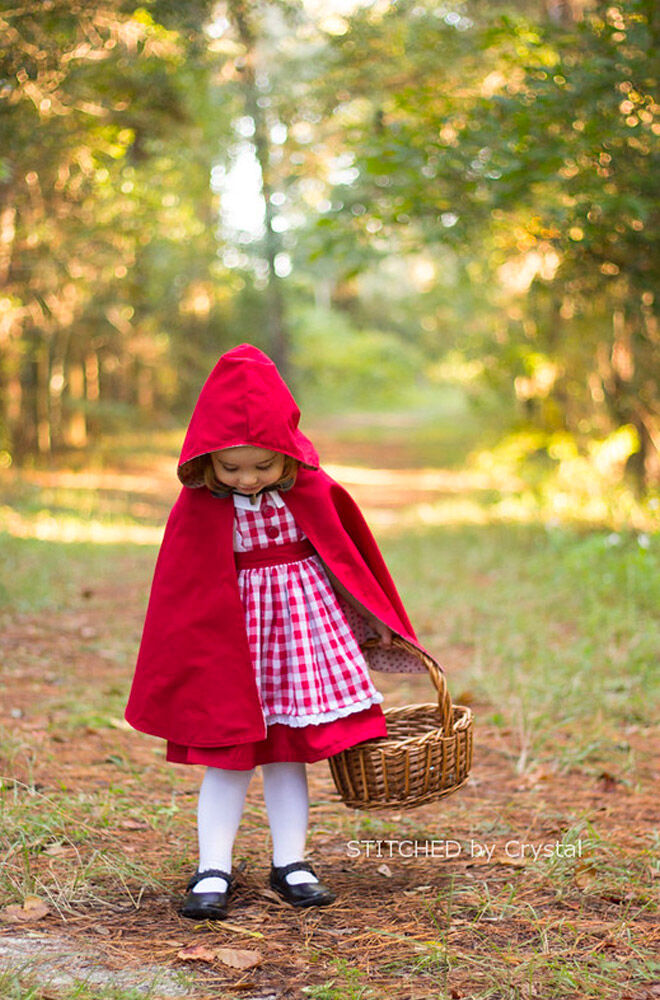 Sewing enthusiasts get ready – here's a book week project that will have you stitching in no time. Could we get a red cape in adults size too? (via Stitched by Crystal)
The Paper Bag Princess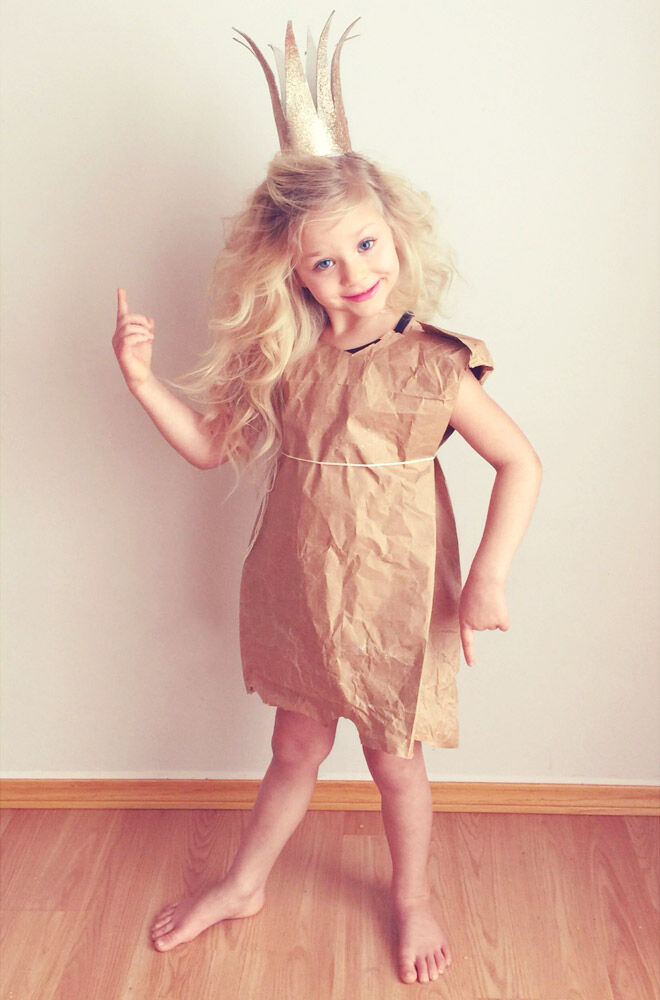 Ok, we promised you costumes you can make the night before, and this one is at the top of the list. The story of a princess who bucks stereotypes, just brown paper and string will get this costume over the line. (via Pinterest)
The Day the Crayons Quit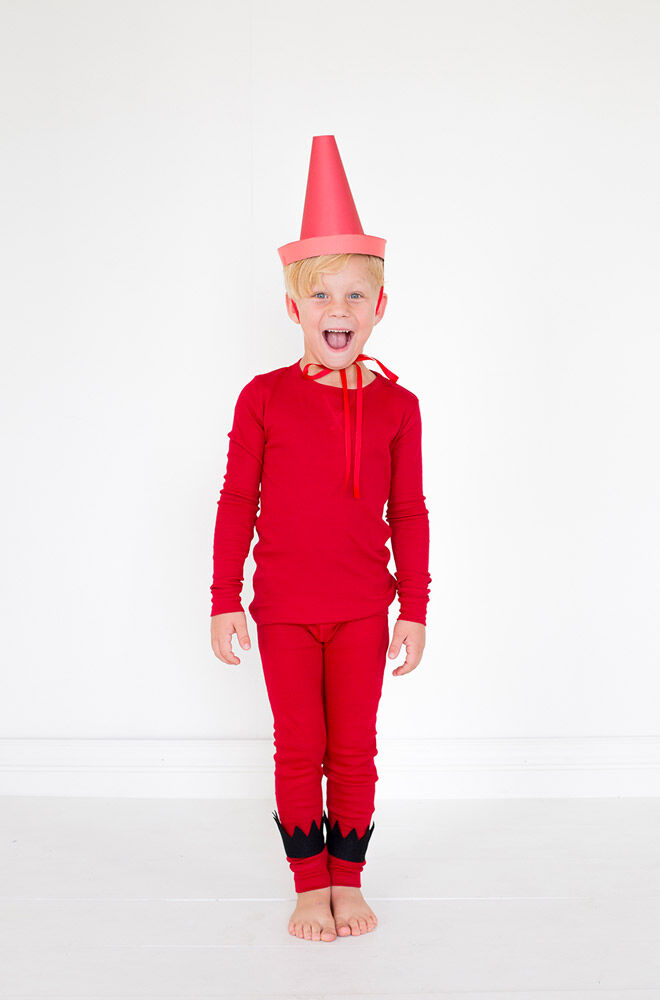 And here's another night-before creation – from the pages of Oliver Jeffers' wonderous book The Day the Crayons Quit. A cardboard and colour co-ordinated creation for crayon lovers is but a few snips away. (via The House That Lars Built)
Alice in Wonderland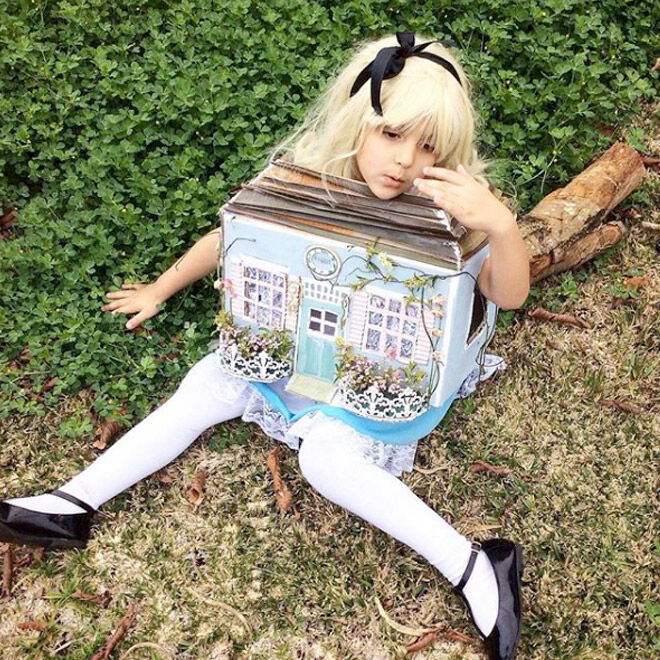 A novel twist on an absolute favourite tale, start hunting for the perfect box now. Then take your time making it look as beautiful as possible for your little Alice to wear. (via Just My Pretty)
The Snail and the Whale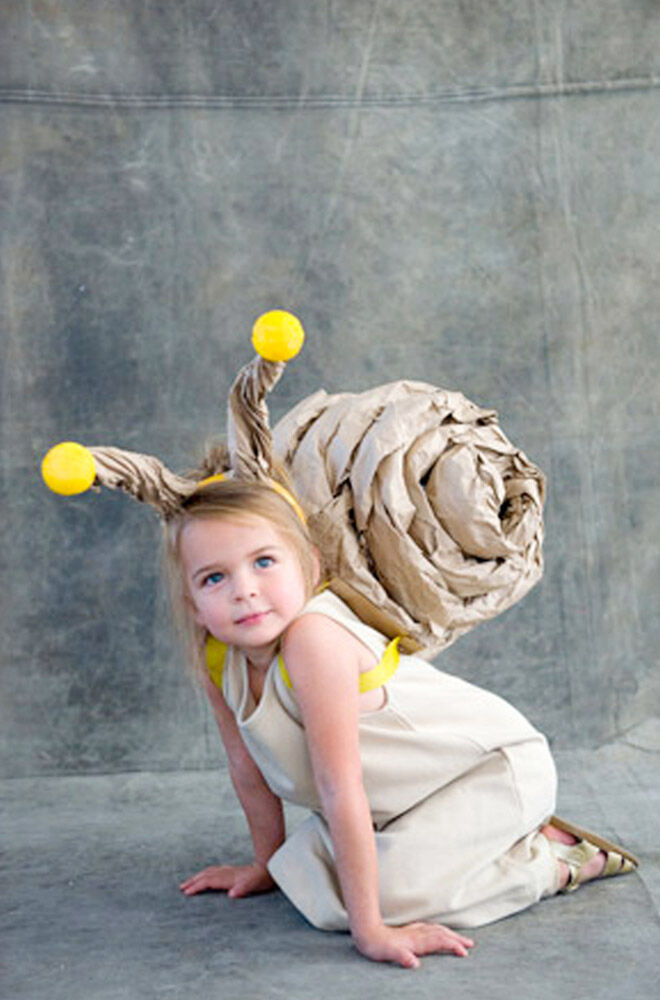 Brown paper and a simple outfit are all that's needed to create the adventurous little snail who befriends a whale and sees the world and learns just how big being small can be. (via Oh Happy Day)
The Rainbow Fish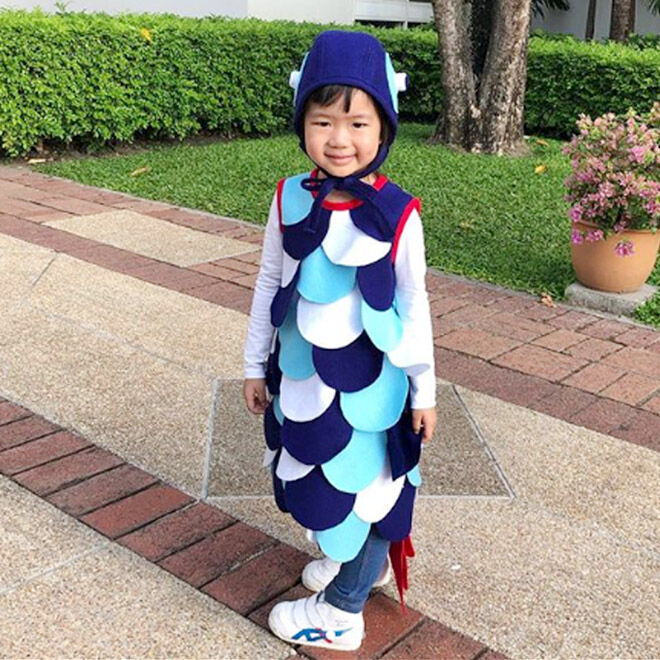 A favourite in almost every primary school in Australia The Rainbow Fish is a heartfelt tale of a fish who learns just how rewarding it is to share. Get the fabric scissors snipping and in no time you'll have a scale-covered little fish. (via Bier Samakkamai)
Where is the Green Sheep?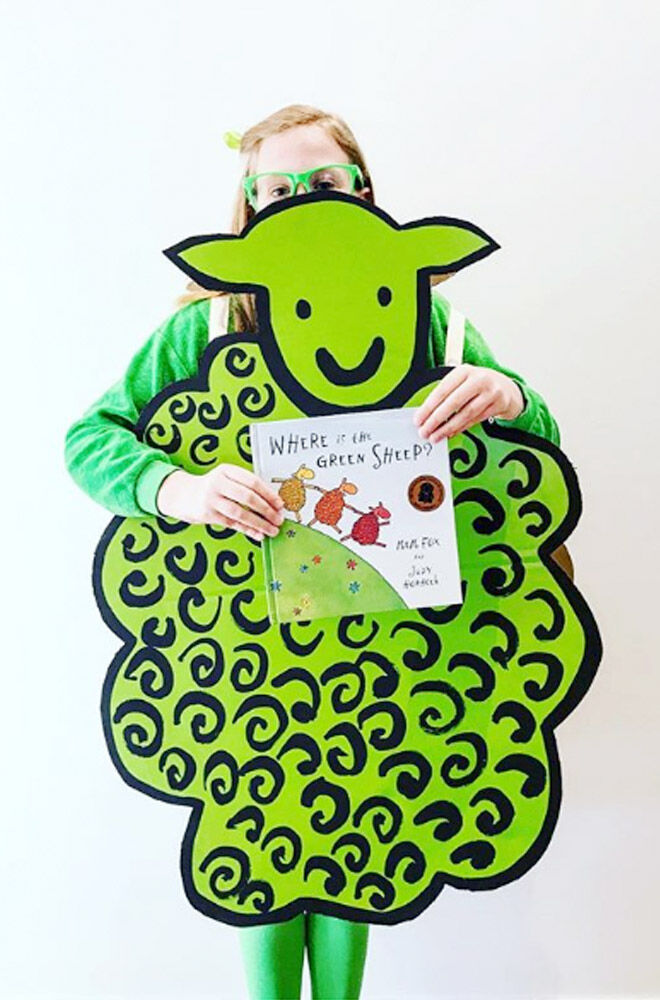 There's not a year that goes by without at least one Green Sheep in a Book Week parade. This costume is one of the simplest and most striking we've found – cardboard, paint and green clothing and you're set. (via Madeleine Stamer)
Paddington Bear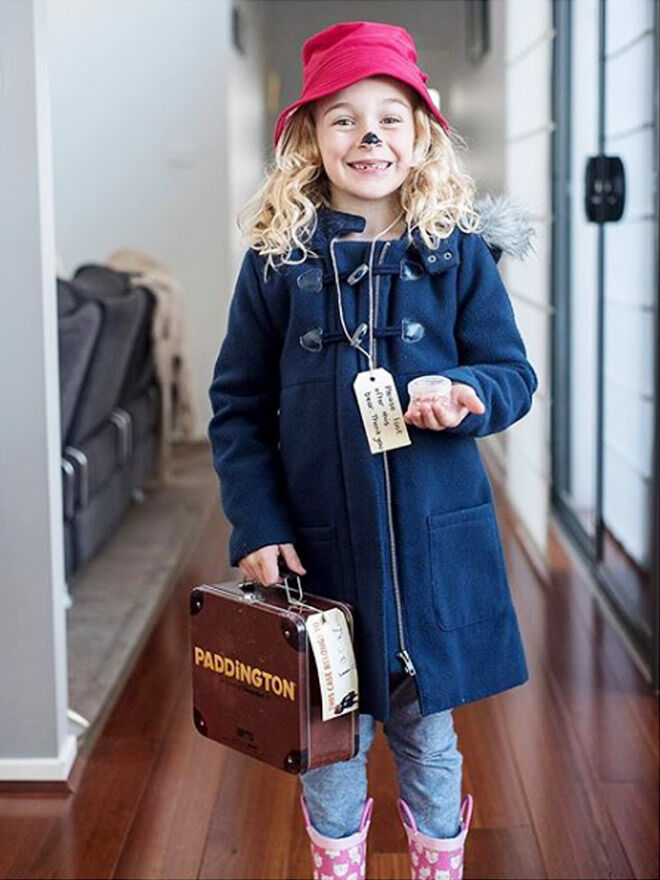 Complete with a blue duffle coat, a suitcase in hand and a luggage tag around the neck, this sweet Paddington costume is spot on. (via Rebecca Doyle)
Curious George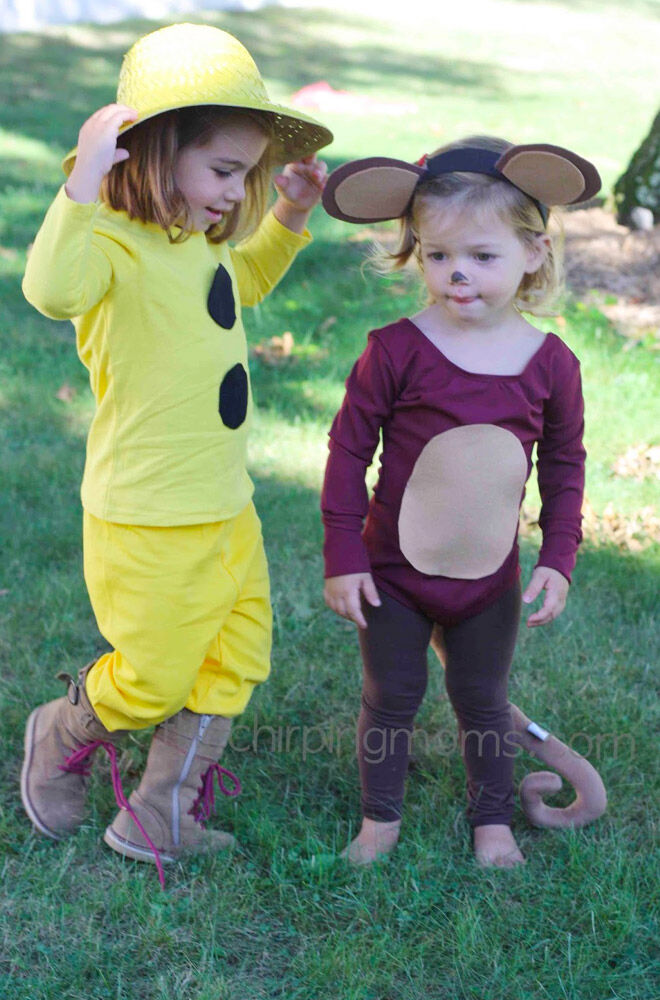 He's the cheeky little monkey hanging around with a man in the yellow hat. A straw hat and big round ears are essential for this oh-so-cute outfit! (via The Chirping Moms)
Elmer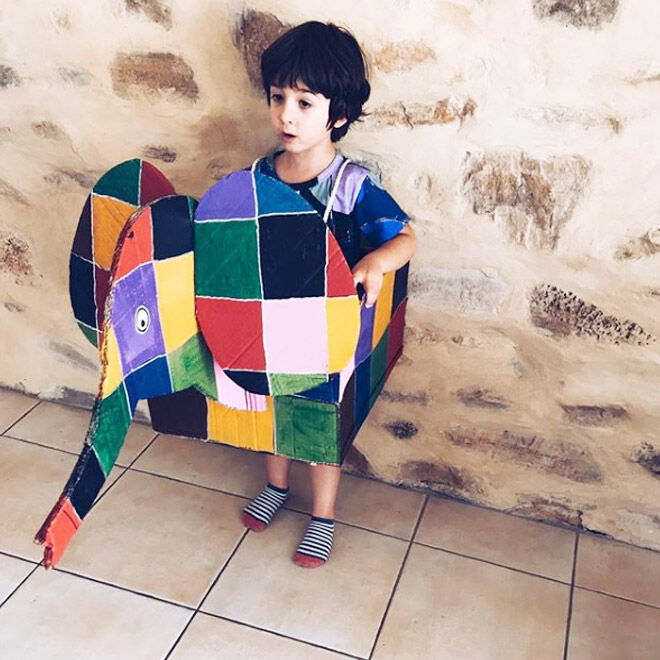 The story of Elmer the elephant who decides he wants to look like all of the other elephants is such a true celebration of diversity – and this costume is just like Elmer himself, designed to stand out from the crowd! (via Mini Mad Things)
Slinky Malinki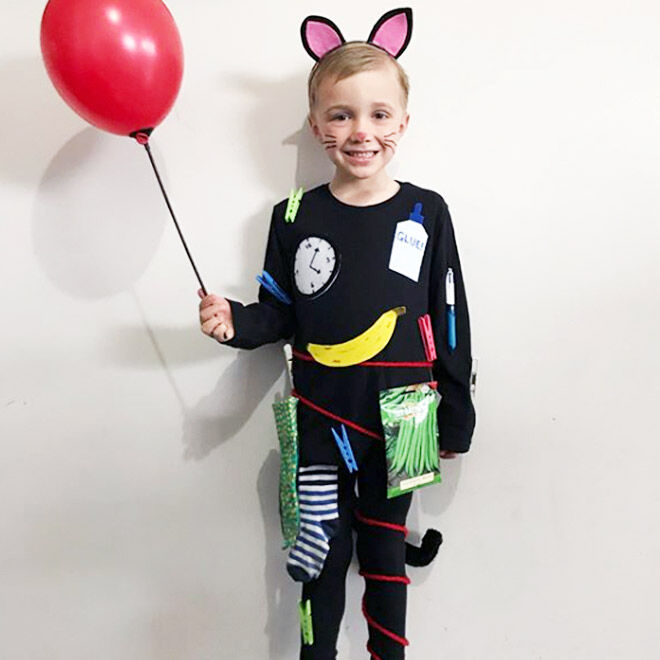 While Hairy Maclary from Donaldson's Dairy is usually the star of the show, cat kleptomaniac Slinky Malinki also makes a stellar Book Week costume. (via JBH)
Stick Man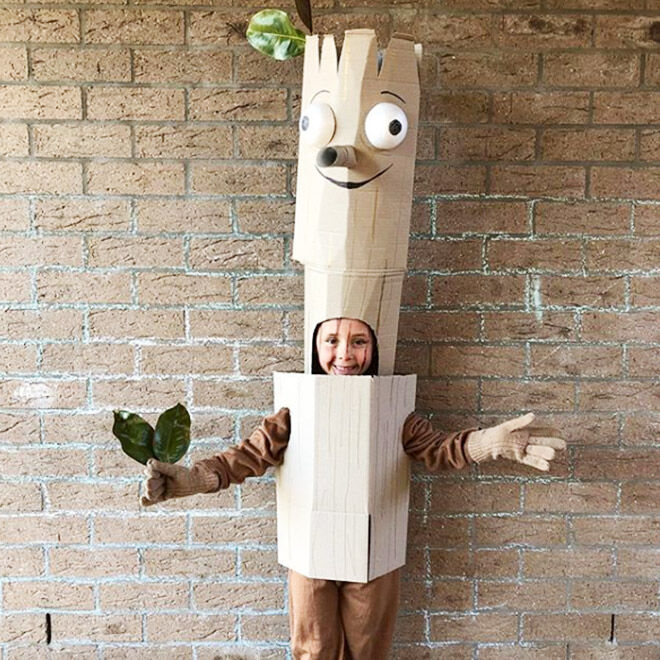 If The Gruffalo is getting a Book Week hiatus this year, why not go for Stick Man. He's nothing more than some cardboard and creativity. (via Mara Lang)
The BFG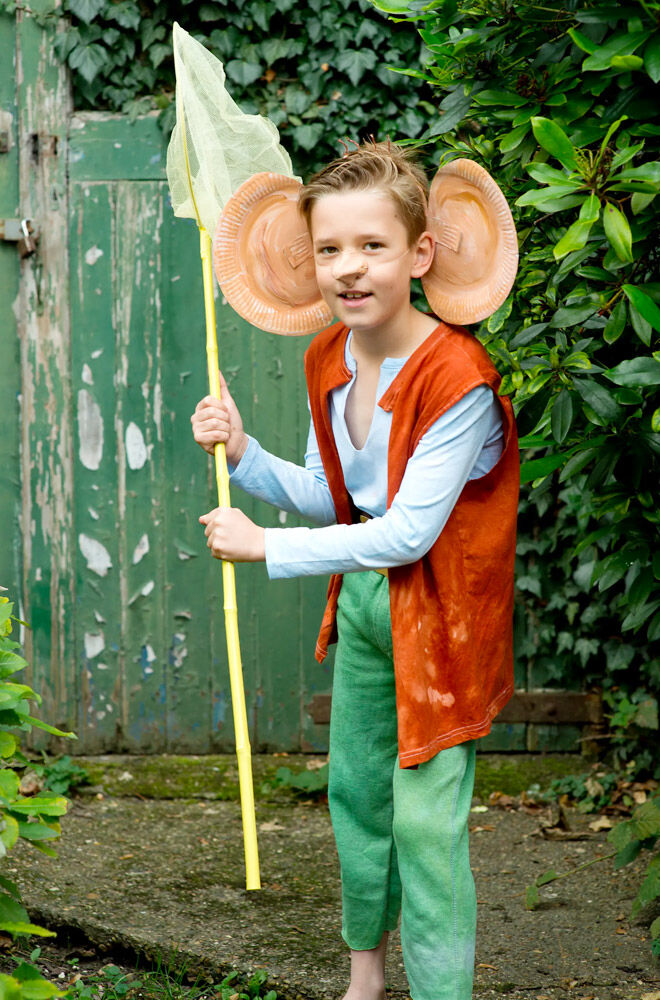 Paper plates steal the show with this simple costume from an absolute classic. Use a headband to keep the ears at either side of the head and pop on a long nose to complete the look. (via The Guardian)
One Fish, Two Fish, Red Fish, Blue Fish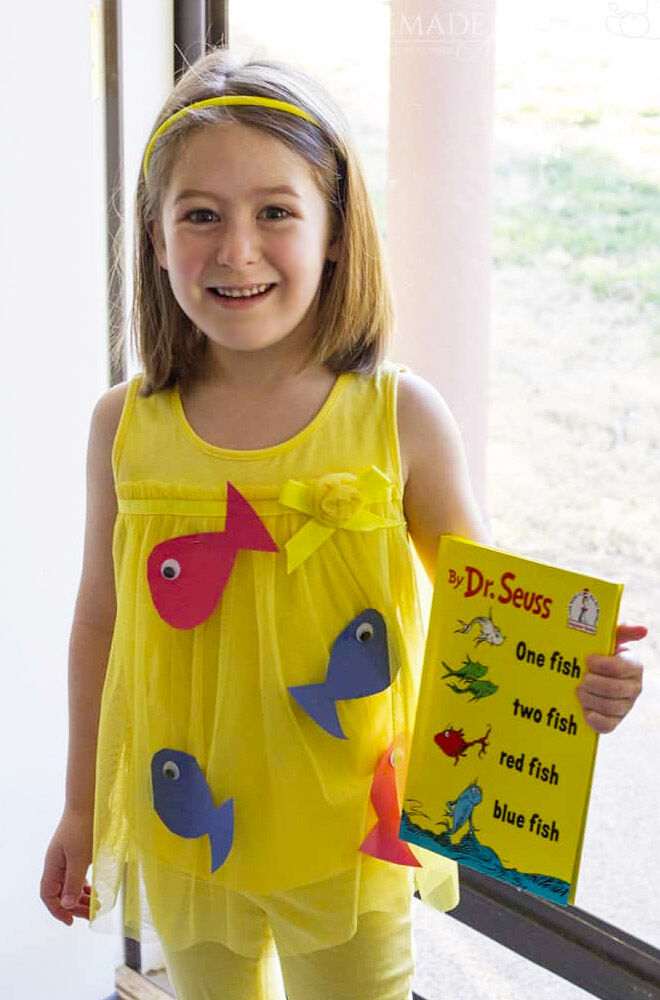 Got a bright yellow dress? Then you're pretty much there for this Dr. Seuss costume. Just get your small fry to cut out a few blue and red fish and hey presto, Book Week is sorted! (via Homemade for Elle)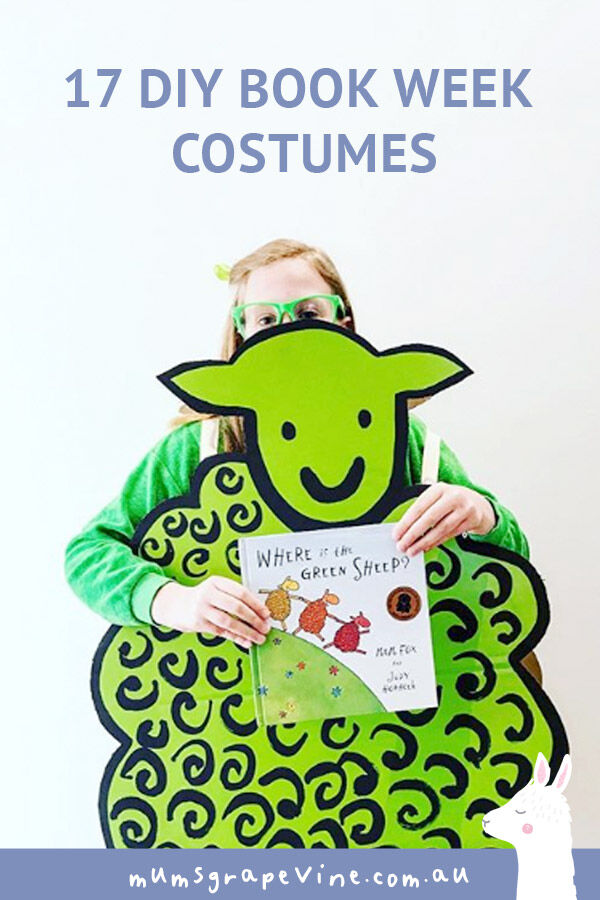 Read next …
Need more Book Week costume inspiration? These next articles have loads more ideas: