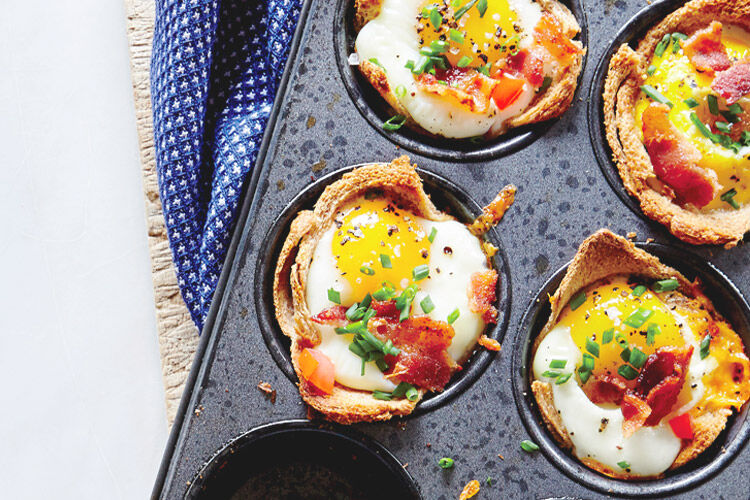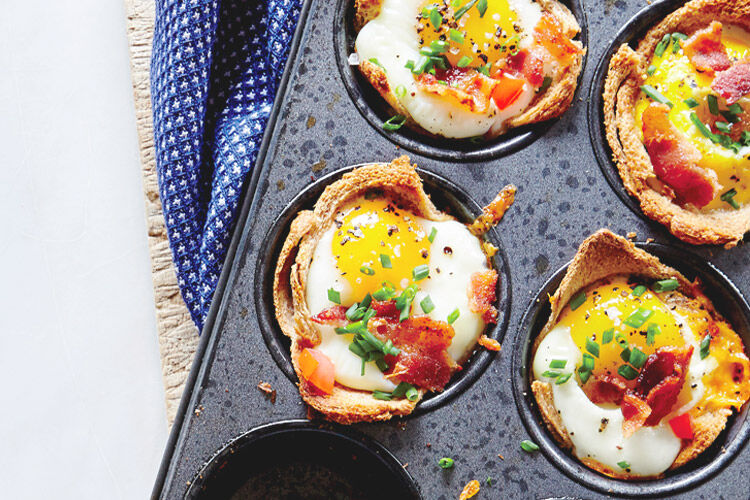 There's no sweeter way to kickstart dad's special day than with a lovingly prepped brekkie that he gets to gobble up in bed. Of course, the kids always want to help get Father's Day breakfast sorted, so we've hit the cookbooks to find some of the easiest dad's day brekkies that look super fancy and taste delish.
When it comes to Father's Day breakfast, it's all about hearty fare that gets dad in the mood for a day of celebration. So whip out the breakfast tray, pop on the coffee machine and gather the kids – we're cooking up a storm.
Here are 13 delicious breakfasts the kids can help cook up for Father's Day.
Sweet eggs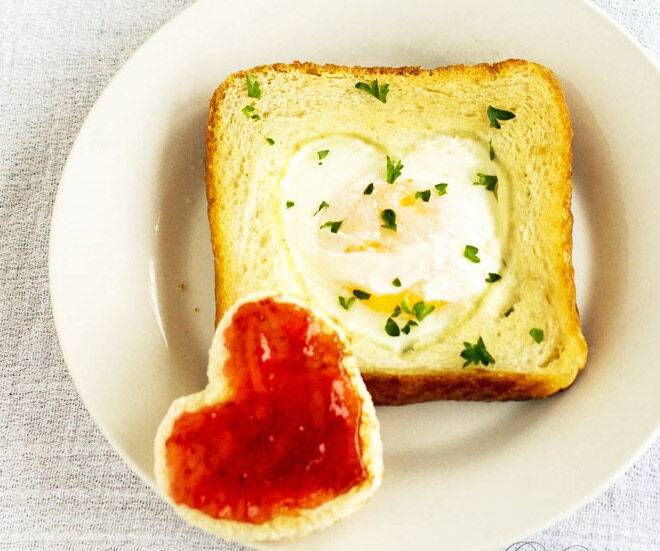 If dad dabbles in sweet and savoury pairings, this little delight will get his tastebuds dancing. Kids adore using cookie cutters, so get them on heart-making duty, and they can spread the jam as well. (via All that's Jas)
Make 'mancakes'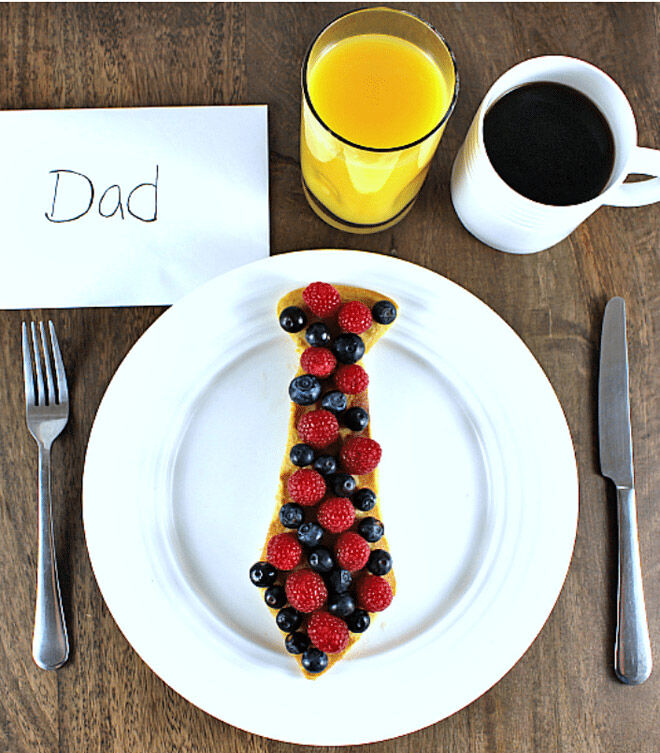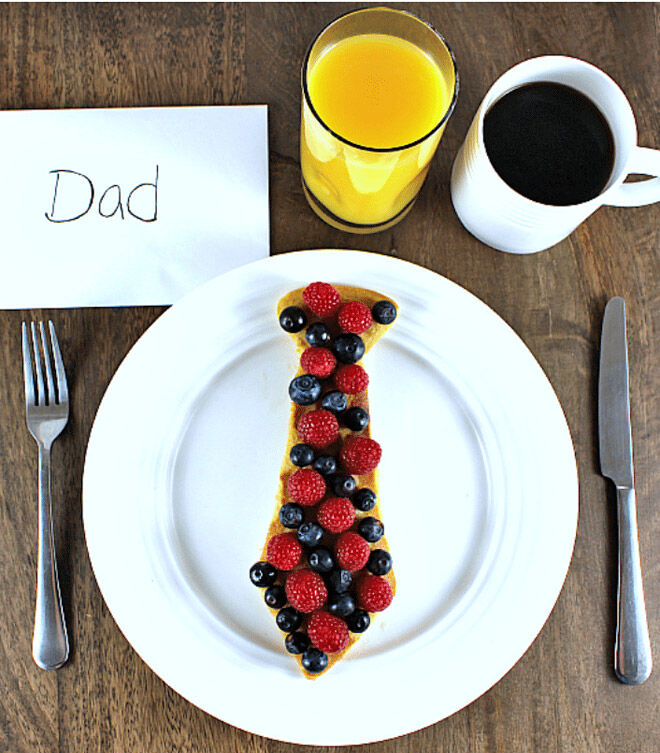 Move over pancakes, we've got a new contender for the best Father's Day breakfast – say hello to 'mancakes'. Just like regular pancakes, only shaped into dad-related things. It might be a tie, tools, a moustache, a football, whatever dad's into. You do the pancake making, the kids can do the decorating. (via I Love My Disorganized Life)
Breakfast in a bun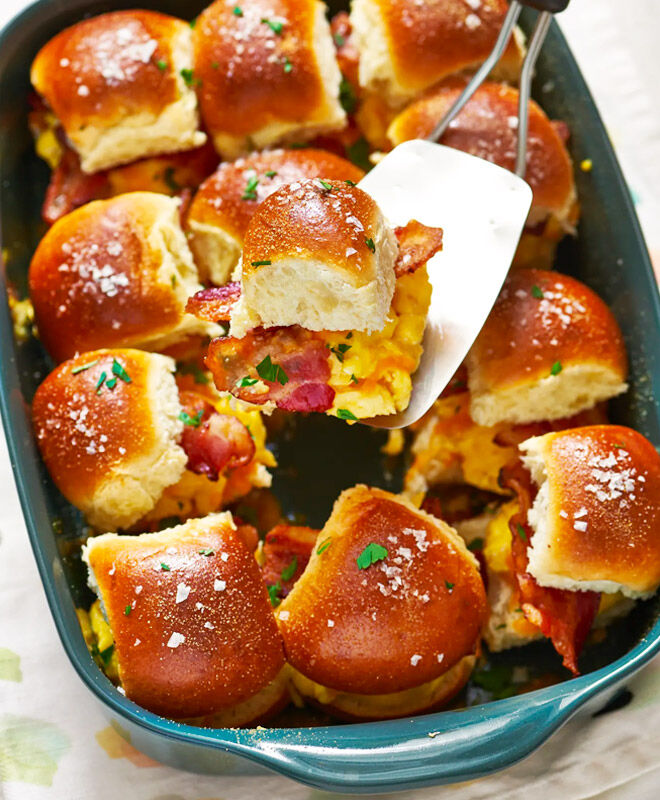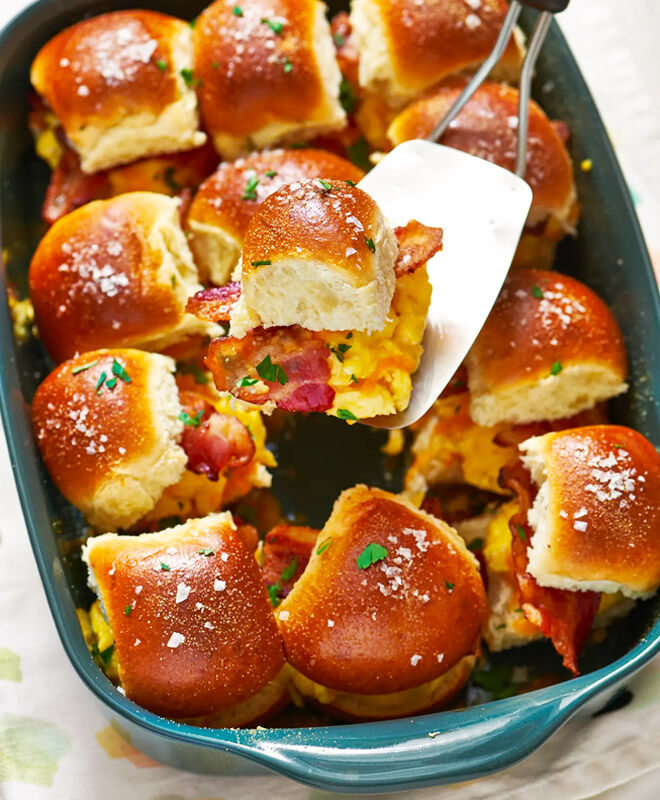 Who needs plates when you could pop everything in a bun? These breakfast sliders are filled with all dads favourites and ready to devour and the kids will love creating their own mini-masterpiece. (via The Kitchn)
We heart bacon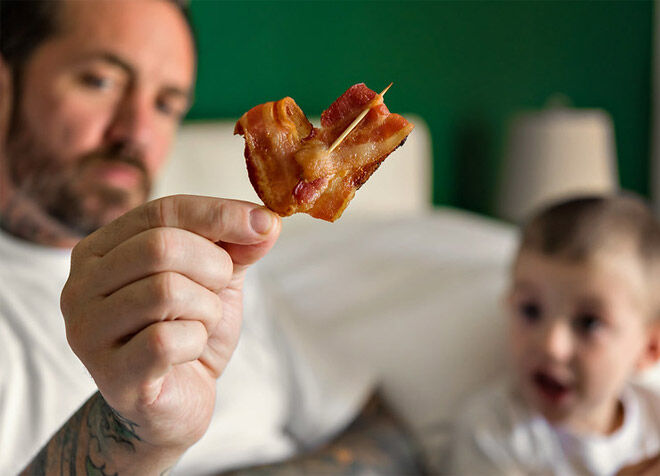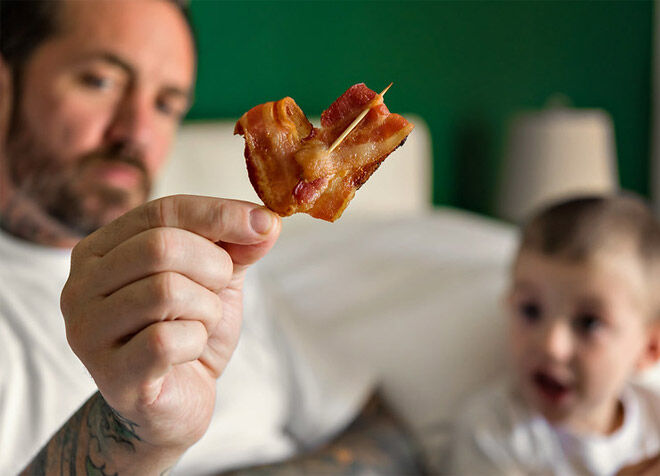 A word of warning – make a bucketload of these because the kids are going to gobble them up too. What greater thing is there than bacon? Perhaps bacon shaped into a love heart. Bless. All this takes is shaping the bacon into a love heart, skewering it with toothpicks and baking it in the oven. (via In The Know Mom)
Fancy French toast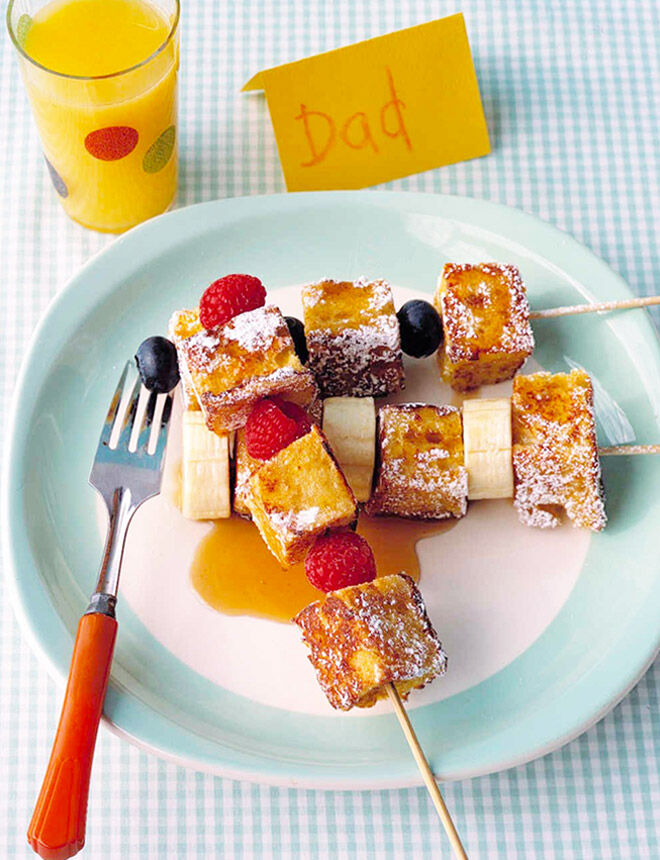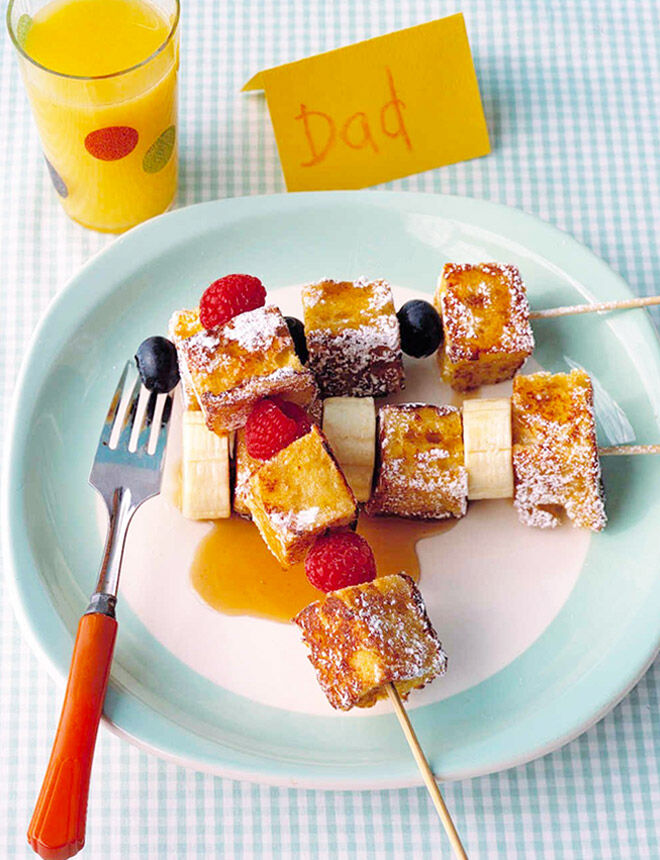 Ok, this may look fancy, but it's actually pretty easy, and the kids can put it all together (while honing their fine motor skills!). Just make up the French toast, cut it into cubes and thread it onto a skewer with fruit. Yum! (via Martha Stewart)
Quick cups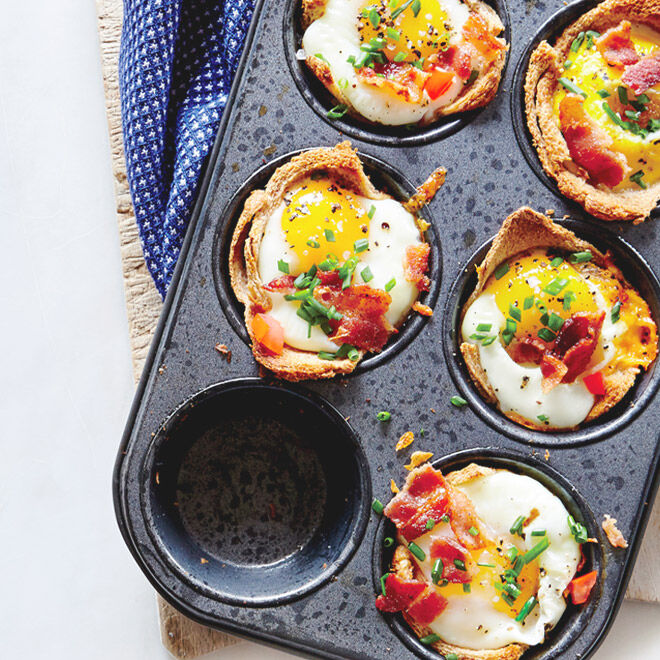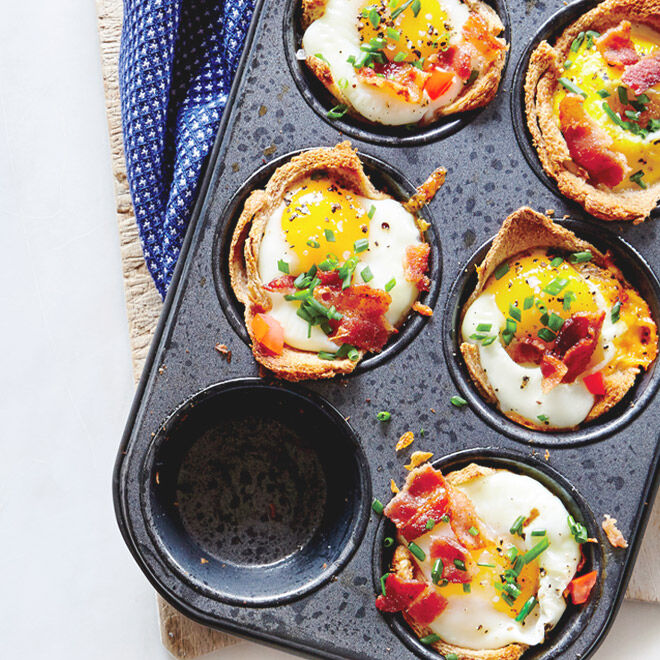 Let the kids brush up on their egg-cracking skills with this couldn't-be-simplier dish. All you need is a muffin tray, bacon, eggs and toast (there are toast circles under that eggy goodness) and breakfast is served in mere minutes. (via My Recipes)
Waffling on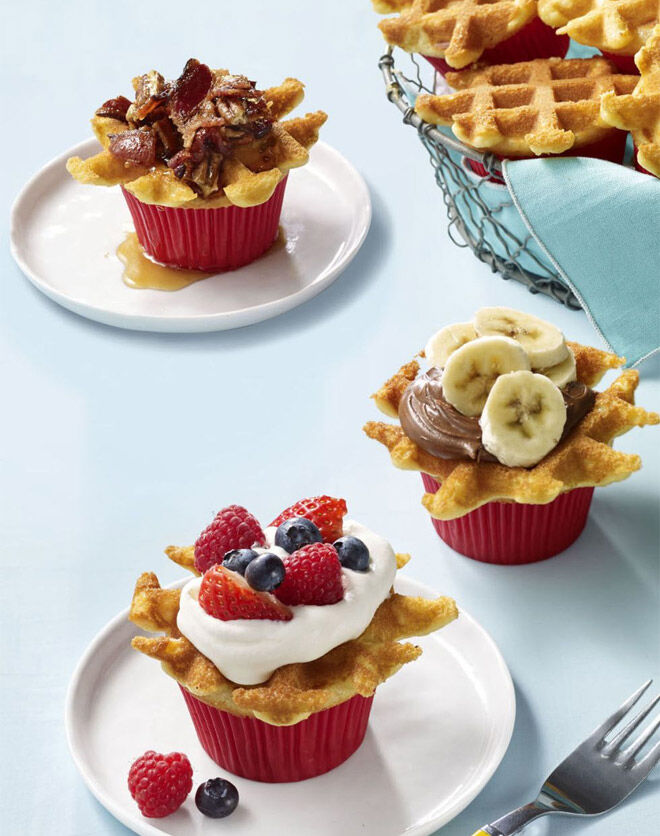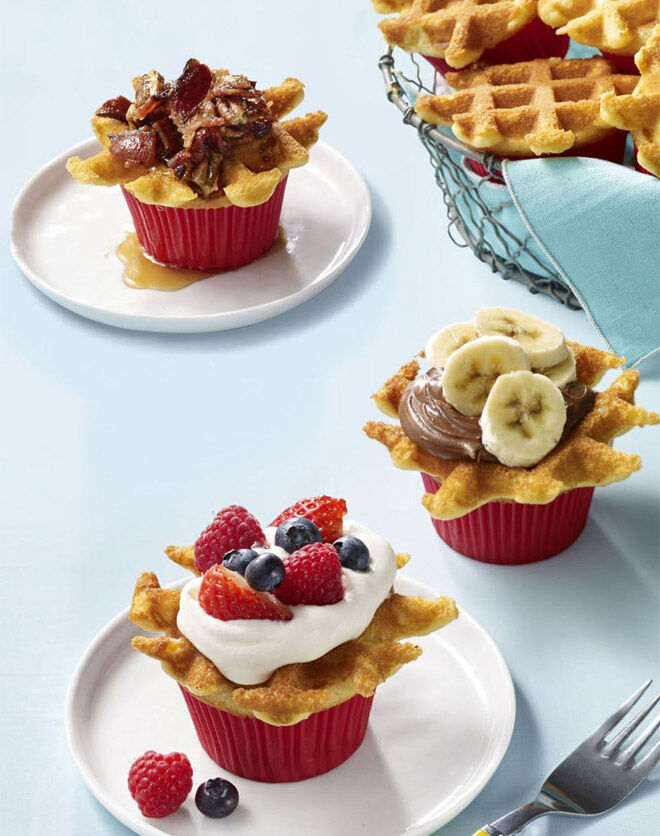 Ok, now before you say this looks way too complicated and deliciously fancy to be an 'easy' Father's Day brekkie, hear me out. Yes, you can make the cupcakes and waffles from scratch. Or you could just buy uniced cupcakes, top with bought waffles and get the kids to decorate them with yoghurt, Nutella and berries. Simple. (via Woman's Day)
Steal a pizza my heart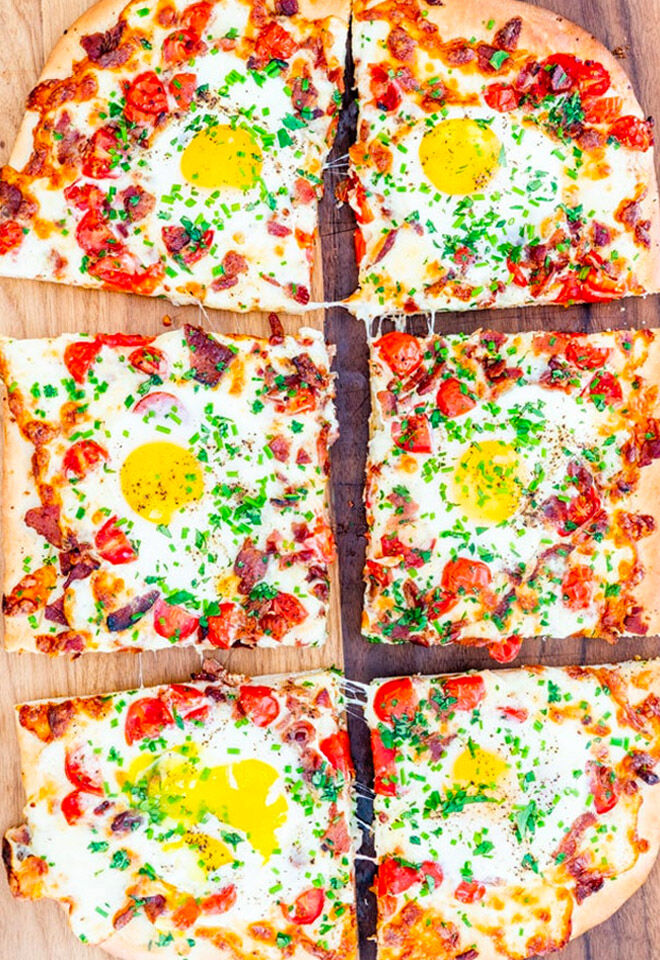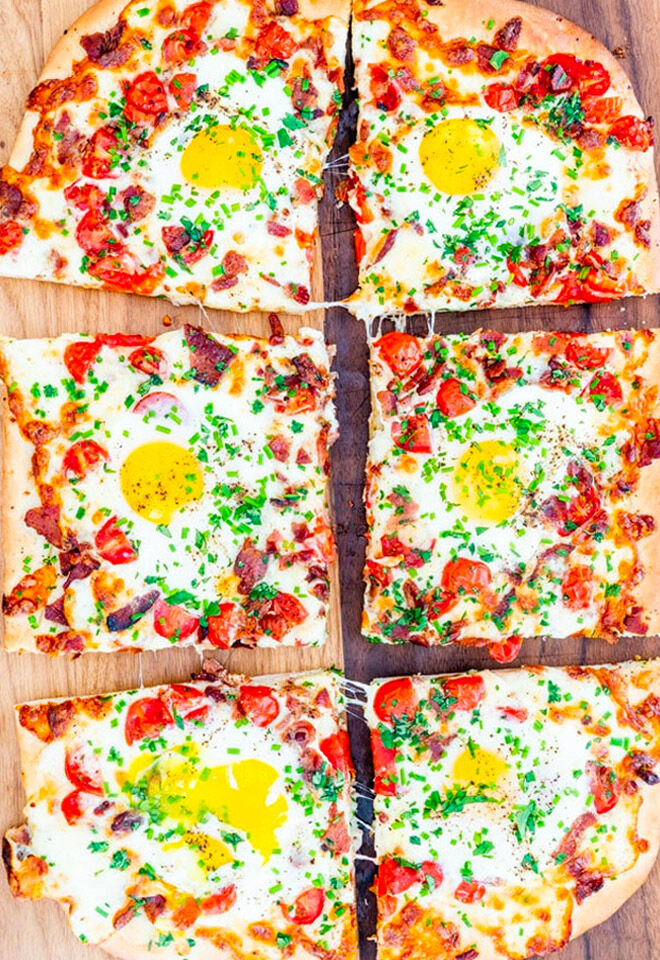 Bring Friday night's treat to Father's Day morning with a breakfast pizza too good to resist. Tomatoes, bacon and egg – the gangs all here! (via Jo Cooks)
Buns of beauty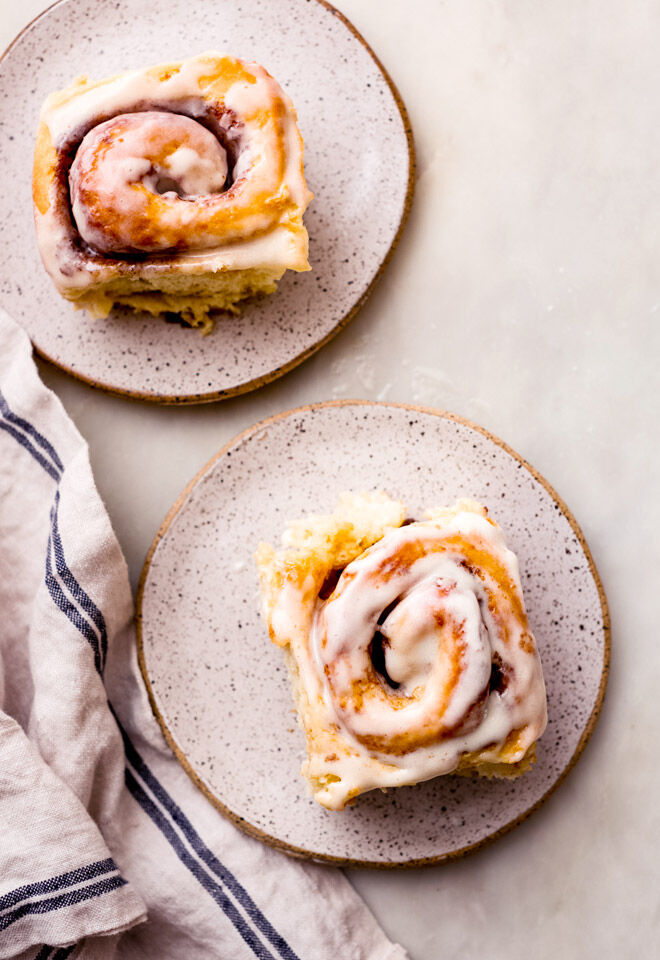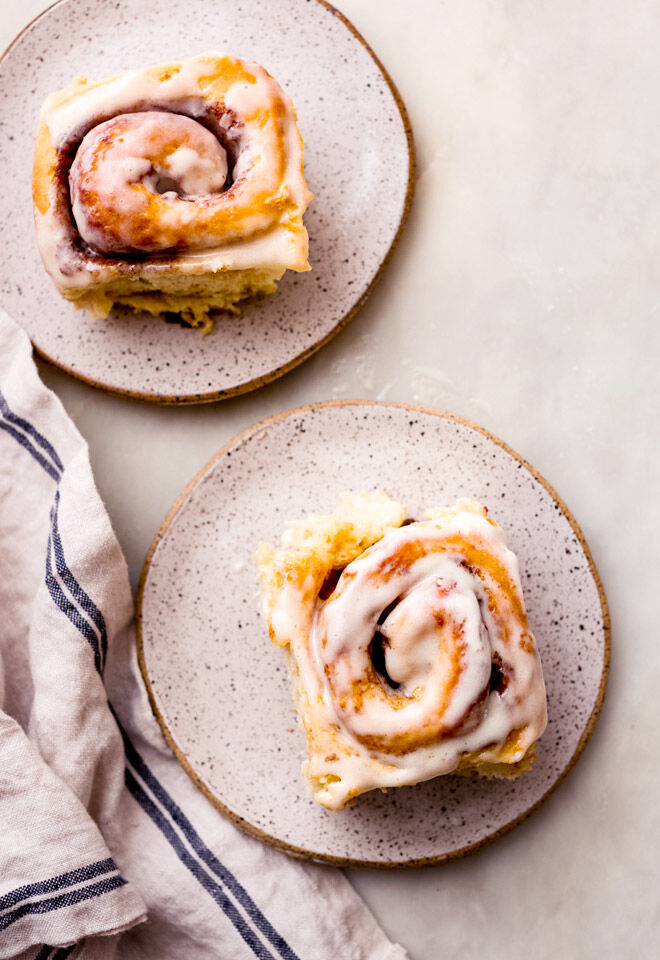 Fresh-from-the-oven cinnamon buns are the ultimate weekend treat. The warm, buttery dough and sweet cream cheese icing are sure to tickle those tastebuds. Simply roll, sprinkle, roll again and bake. Yum! (via Little Spice Jar)
Overnight wonder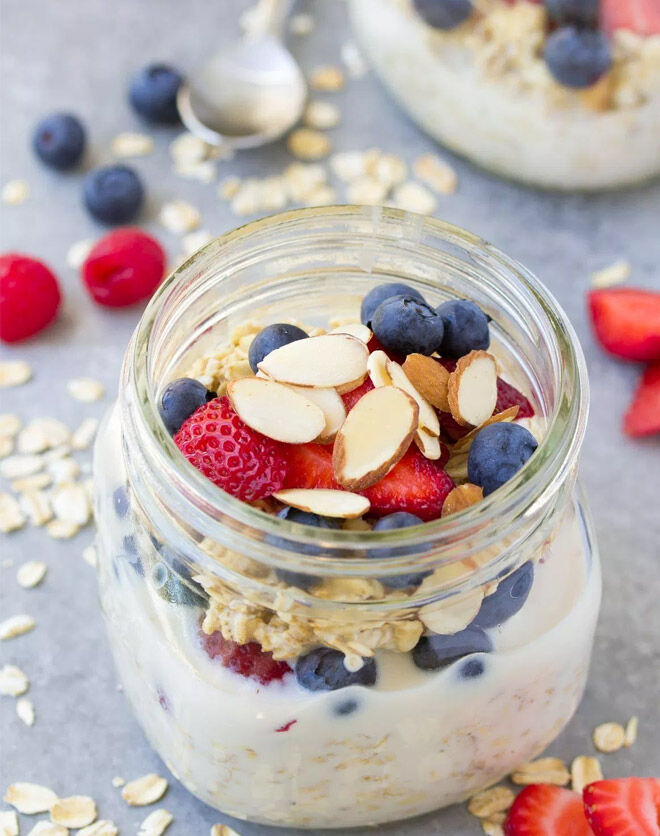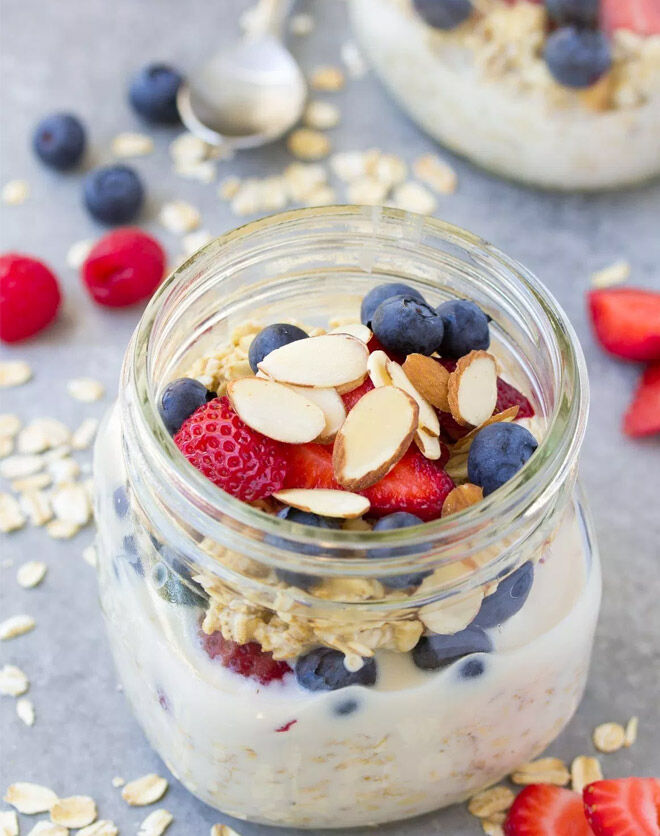 Here's the perfect breakfast if you're keen not to do much at all on Father's Day morning. Overnight oats are made the night before, then just simply topped with fresh ingredients like berries in the morning. You might be able to stay in bed as well – just put out the fruit for the kids and they can do the decorating. (via Kristine's Kitchen)
Have an avo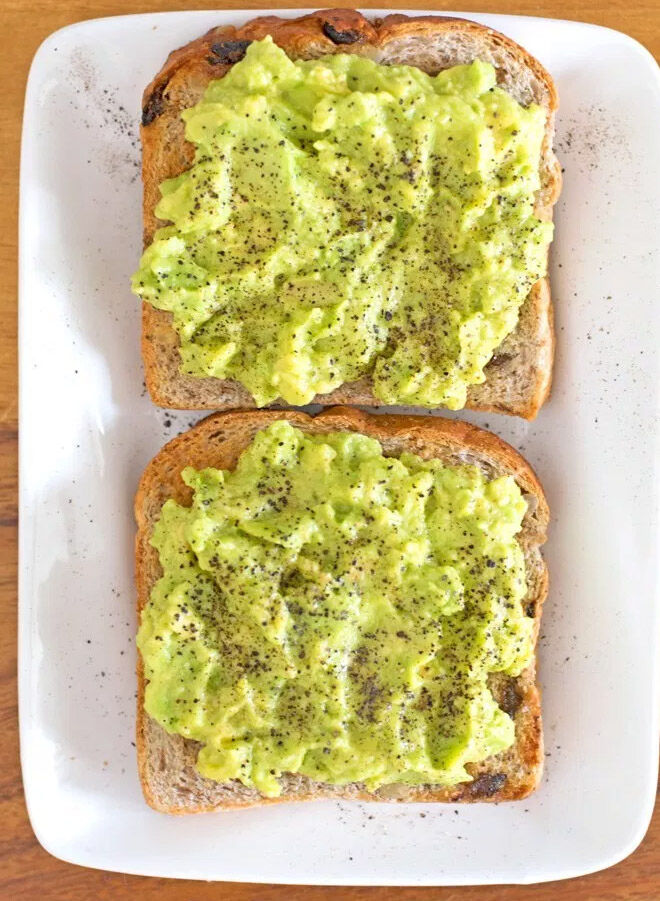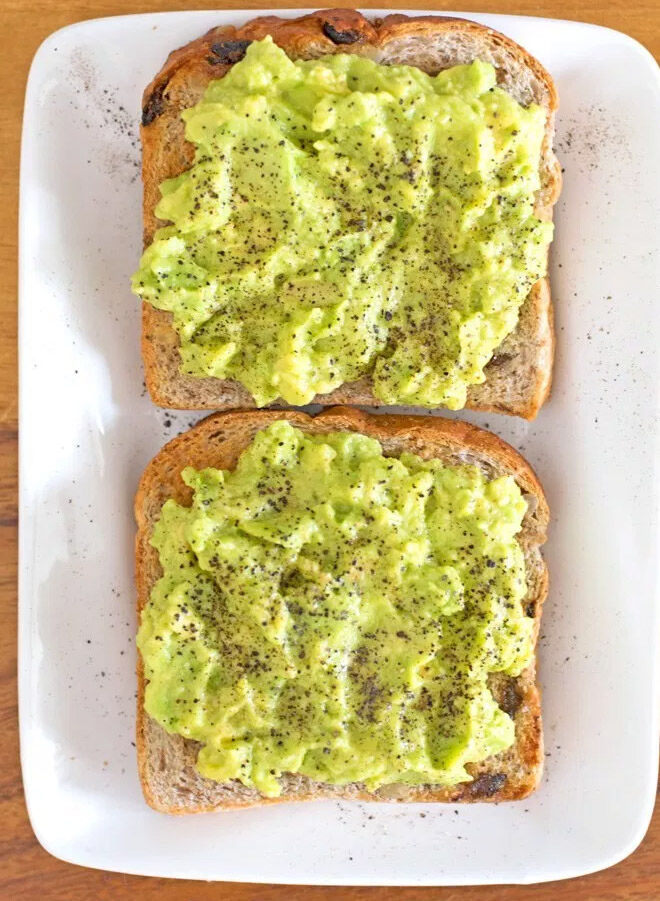 Seriously easy, super healthy and fun for the kids to make, smash out some avo on toast and dad will be beaming. (via The 20 Minute Kitchen)
Donut you believe it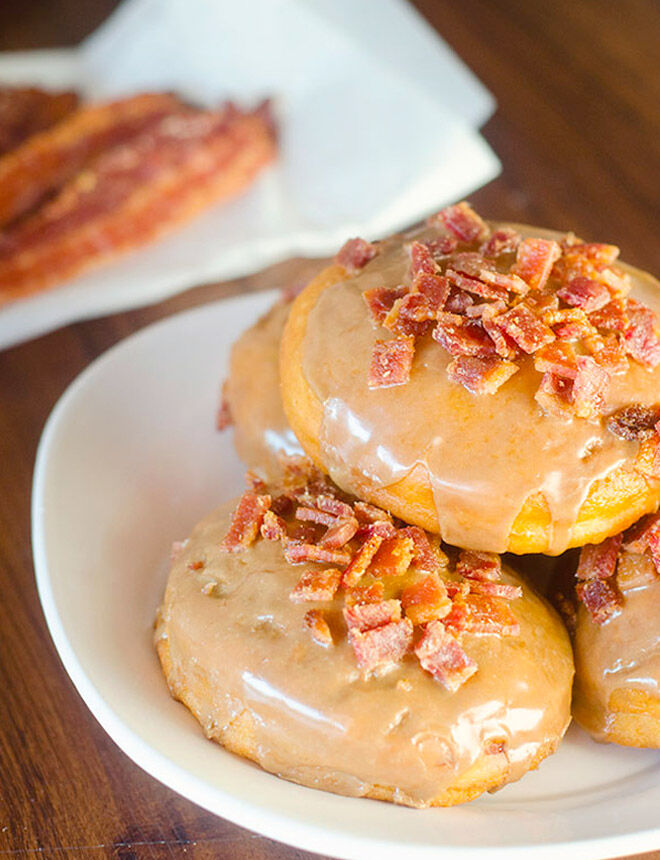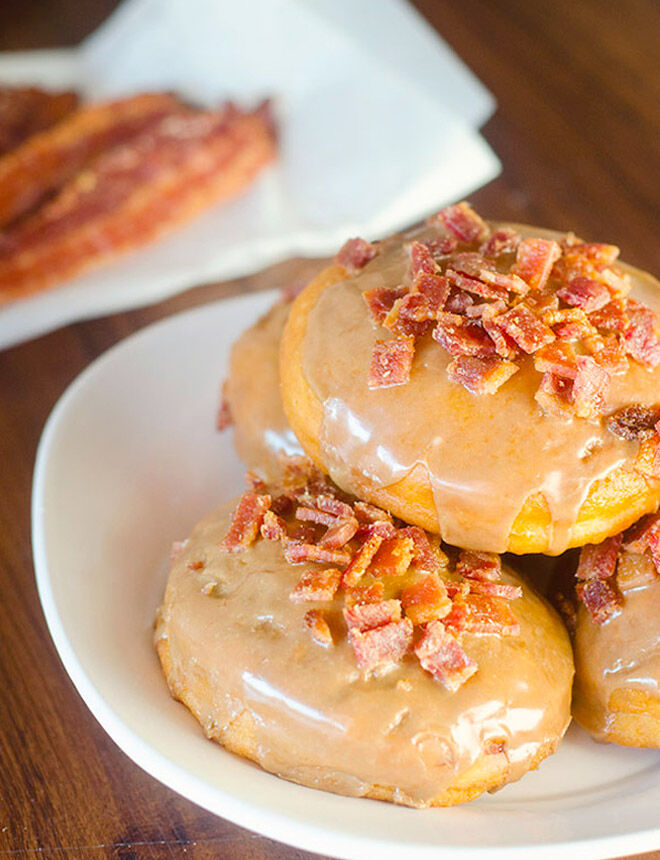 It doesn't get more dunkin' delicious than these maple bacon donuts. A crazy-good combination of salty and sweet means these glazed goodies are moreish to the max. Save one for us! (via Ashlee Marie)
Platter up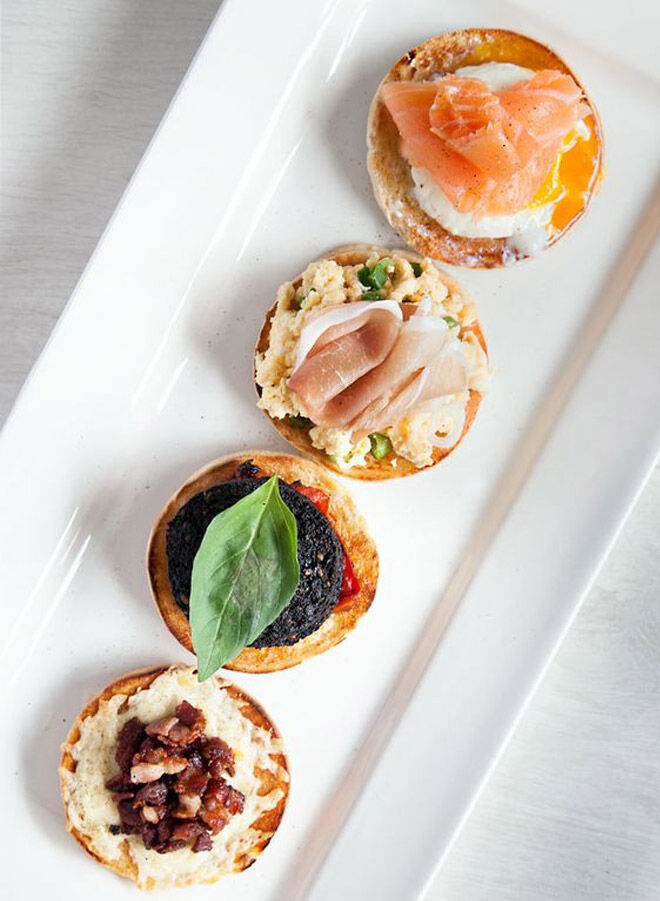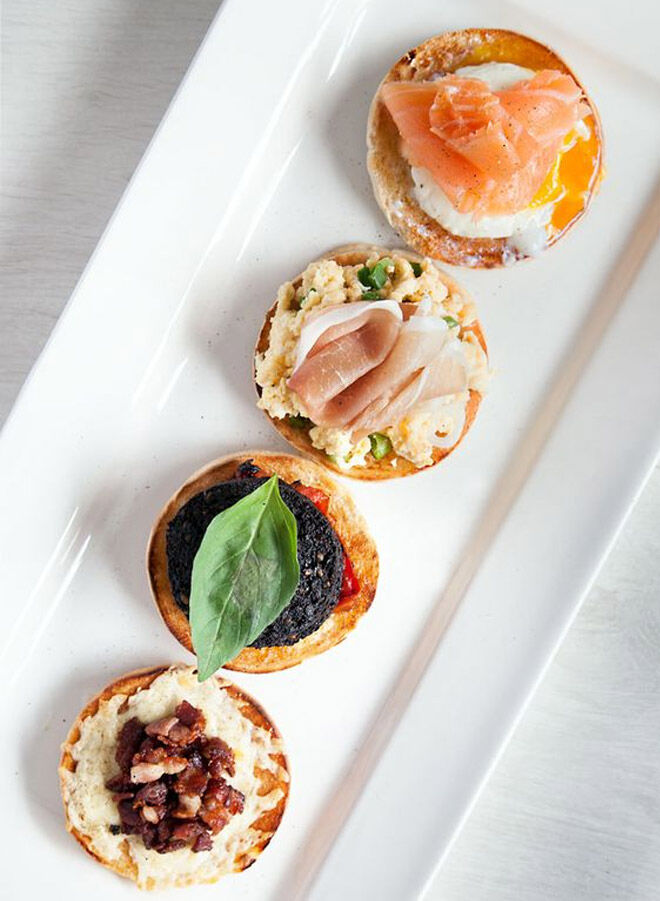 A little higher on the degree of difficulty, but it depends on how you decide to fancy up dad's morning English muffins. Go for easy, sweet toppings like jam or honey, and mix it up with a couple of savoury options – eggs and prosciutto or smoked salmon. Divine. (via ao life)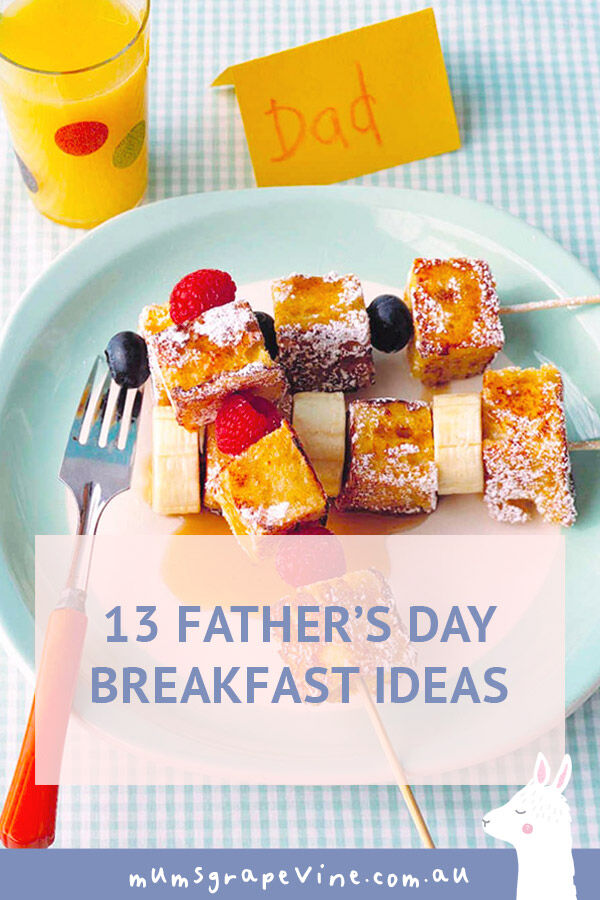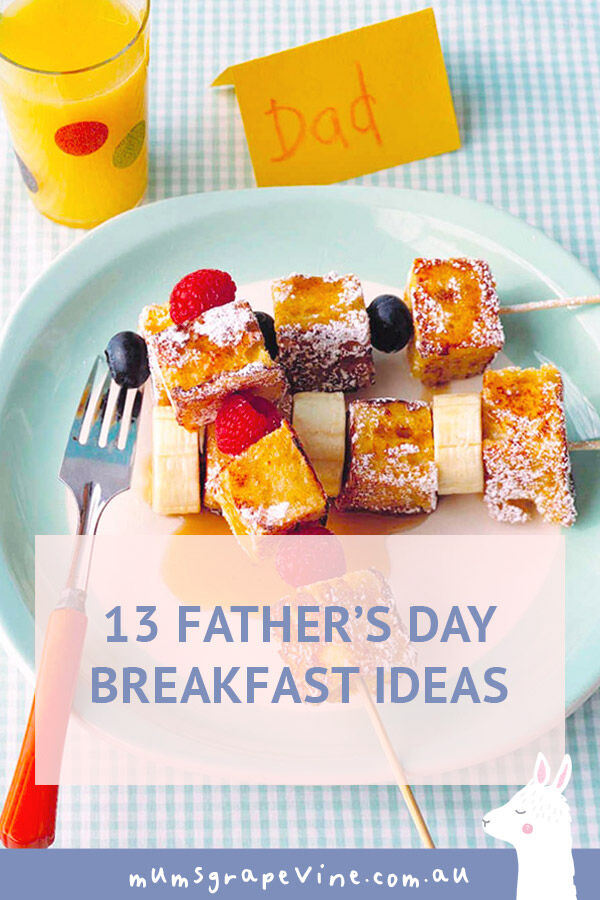 Read next …
Get Father's Day sorted in a jiffy with these next helpful articles: