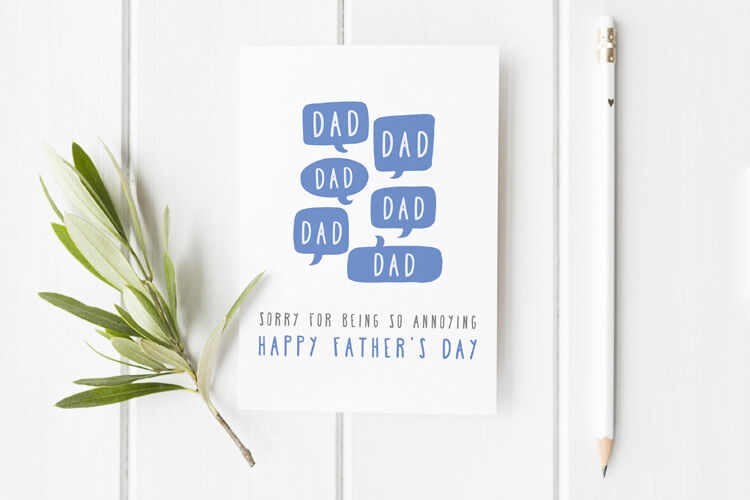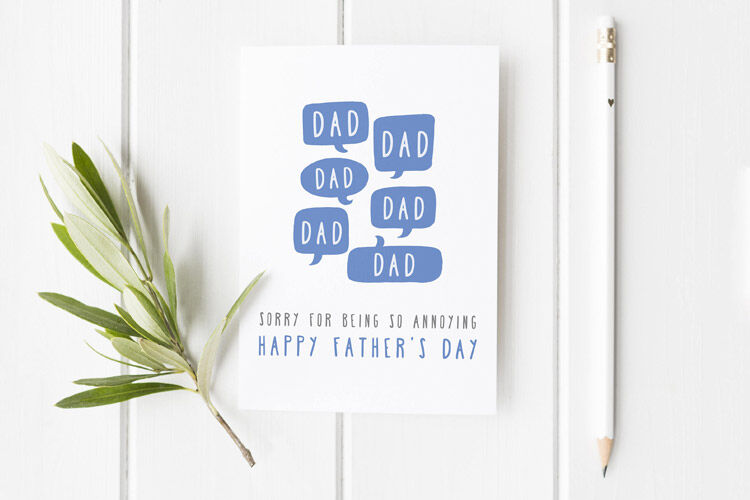 Make dads day. If you're looking for something a little quirky for dad this year we've hunted the whimsical world of Etsy to bring you our favourite funny Father's Day cards set to make you, dad and the entire family laugh out loud.
Just being honest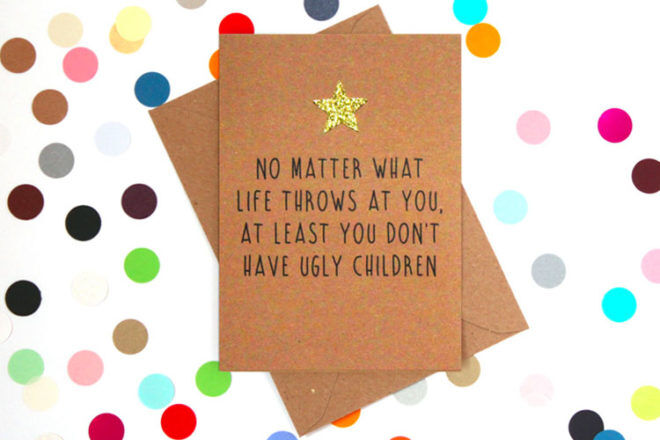 Giving dad a compliment whilst simultaneously giving the kids one too. Not a bad way to start the Father's Day celebrations.
---
Super dad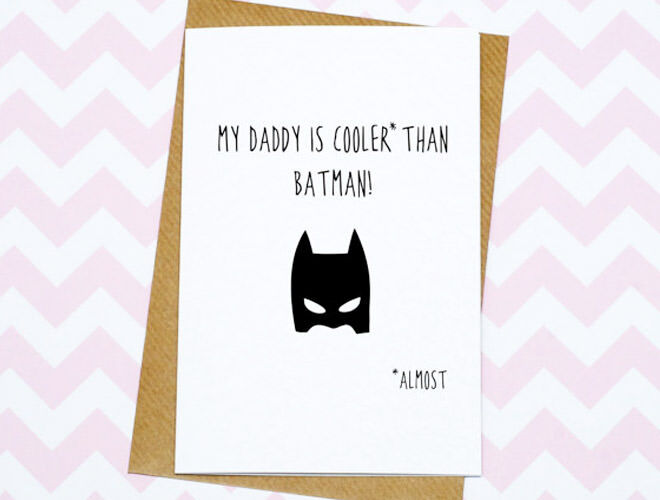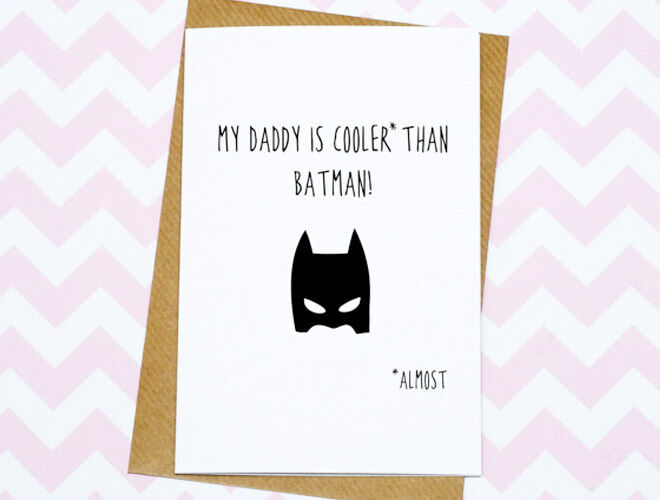 He's cool, sure, but he's not that cool. We think your super dad deserves this super card for Father's Day.
---
A simple misspelling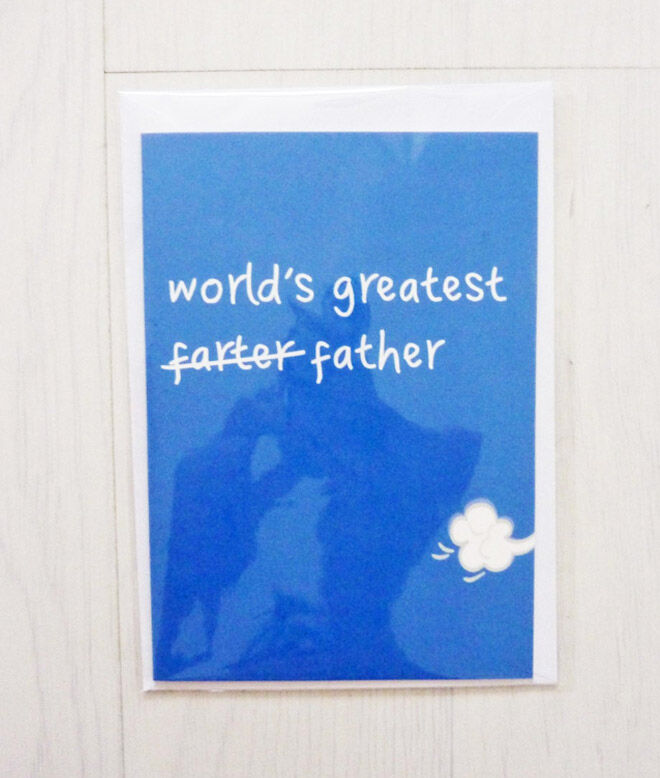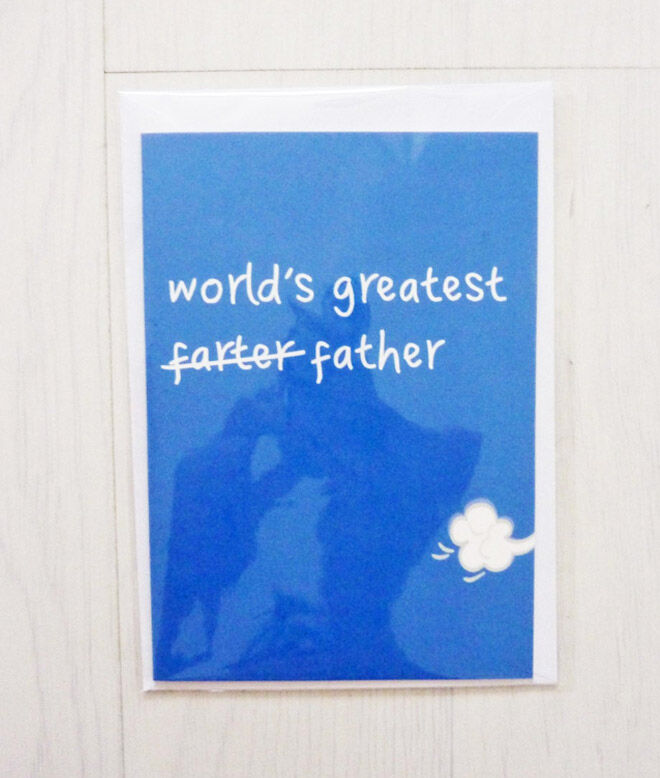 Farter, father – in many households these two words mean exactly the same thing. And we're looking at you, dad.
---
Thanks!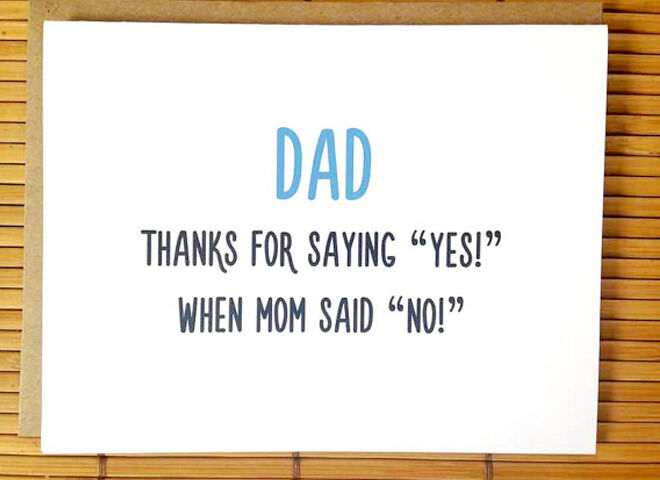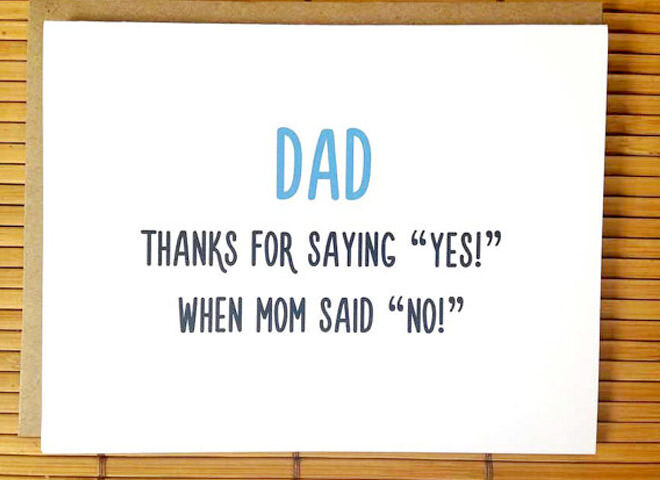 After all those stories you can probably imagine what your 'young' dad used to be like. Here's a high five for him, and a secret one for mum for putting up with him.
---
What a legend!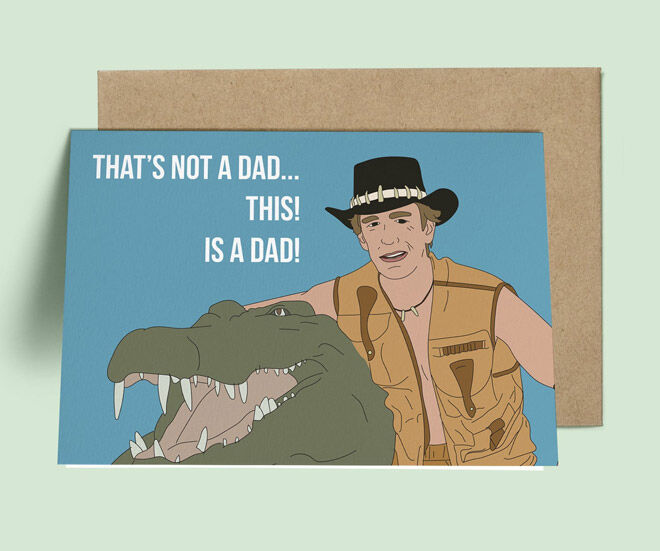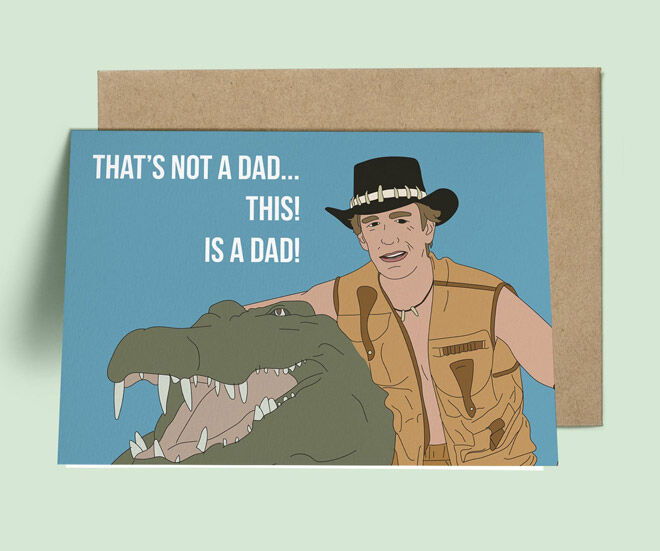 A bit of Aussie movie royalty nostalgia to prove dad's the best, chuck out the rest!
---
Bad jokes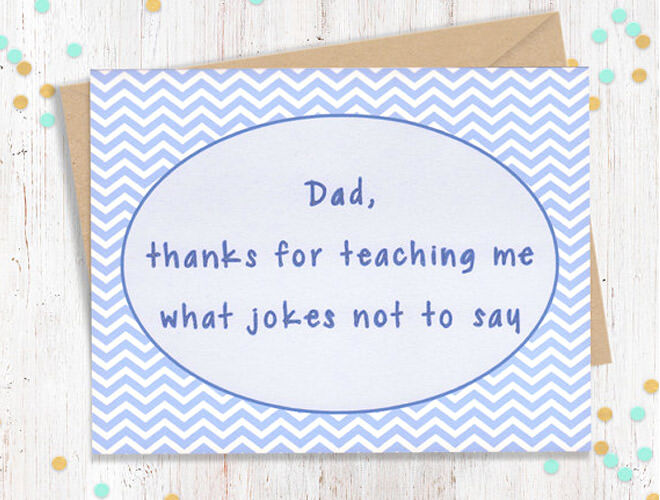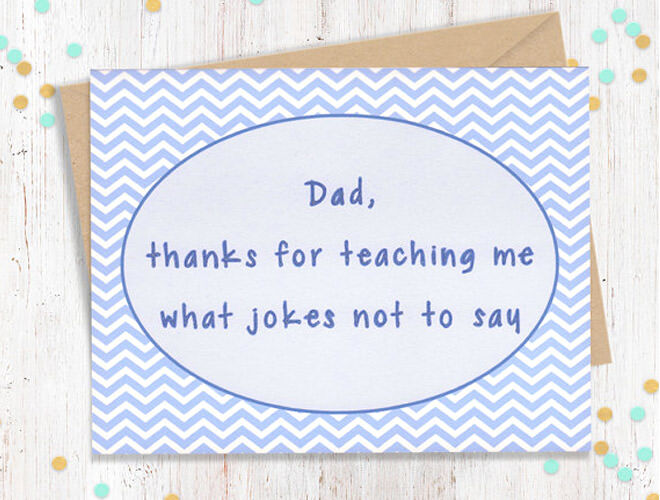 Dads are notorious for 'bad dad jokes' and those awkward moments when no one knows whether to laugh or keep quiet. Hopefully, this card will give you both a little giggle.
---
Storytime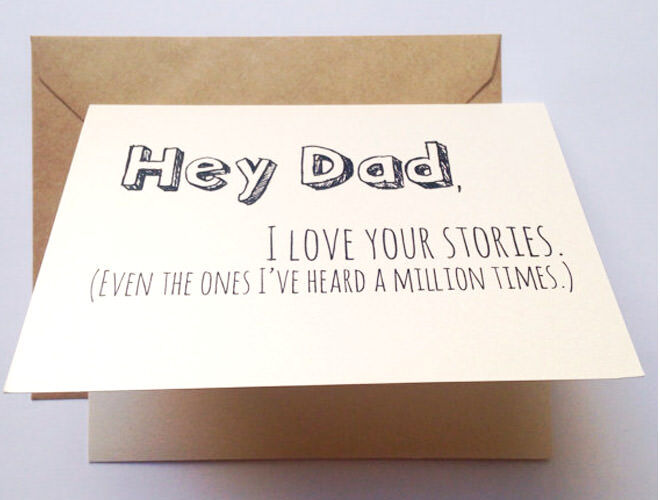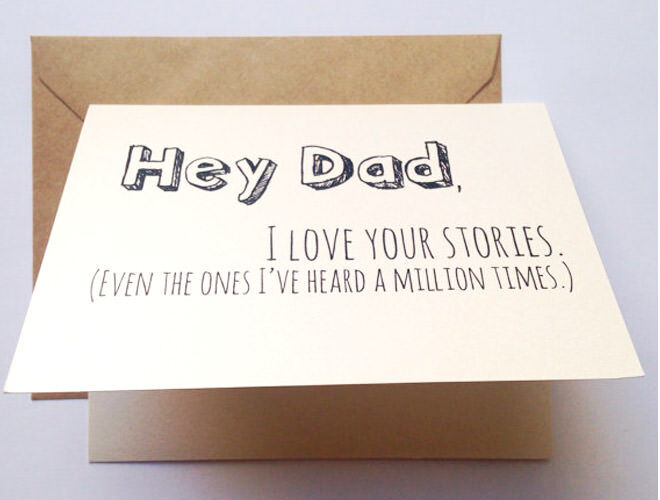 Sometimes story time with dad can turn into an afternoon snore fest. But hey, at least you stick around to hear him finish. Good on you!
---
And the gold goes to…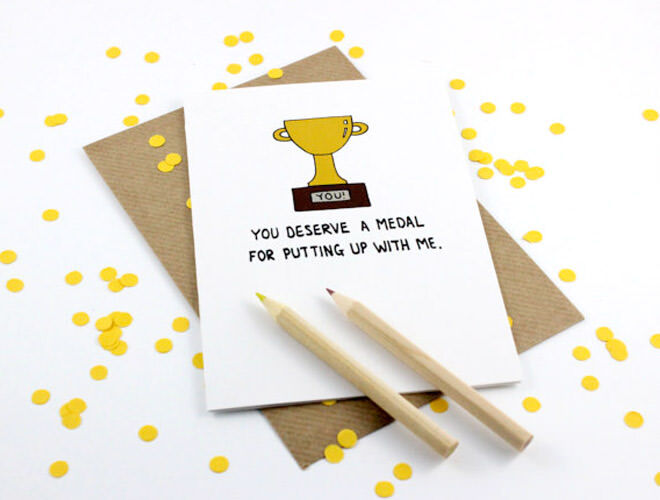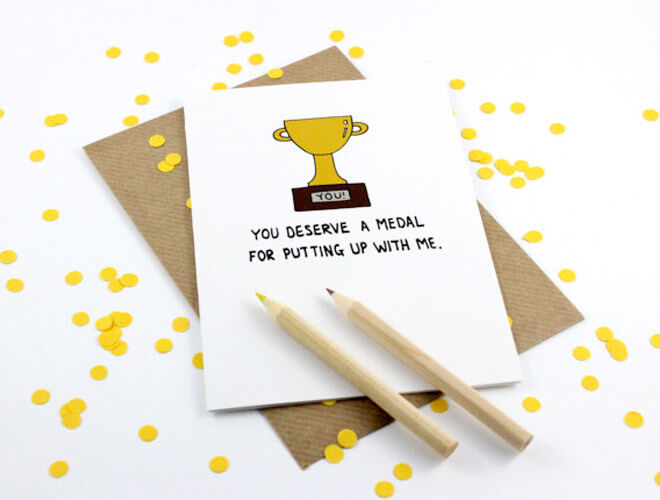 Dad thinks you're hard to handle, you know you're hard to handle, why not just say it out loud? Get straight to the point with this winning number.
---
Dad, dad, dad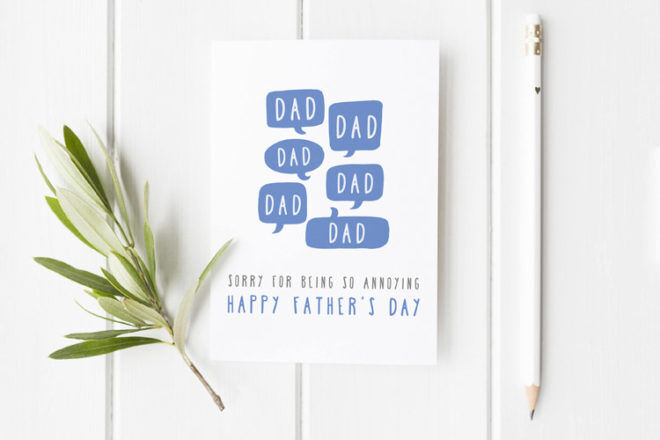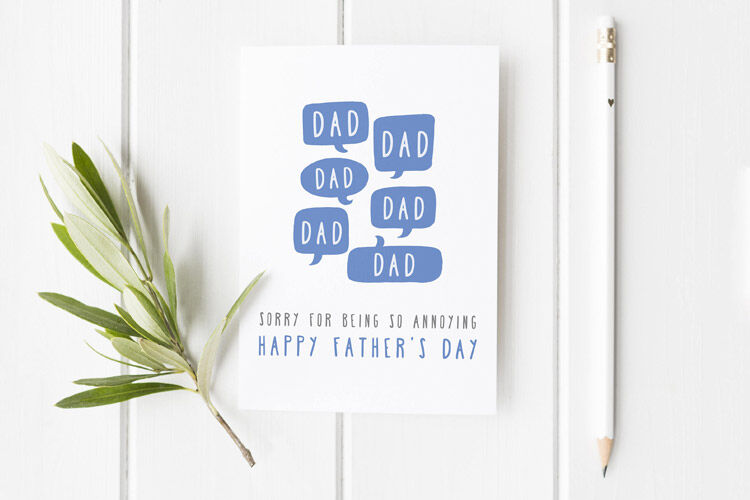 The first time you hear dad, you're heart melts. Now, not so much.
---
Making progress
Dads may not be that good at cooking the Sunday roast or ironing the laundry, but jeez they have a lot of patience – especially when it comes to teaching the kids how to drive. He doesn't need to know that you still have no idea what you're doing!
---
Yesteryear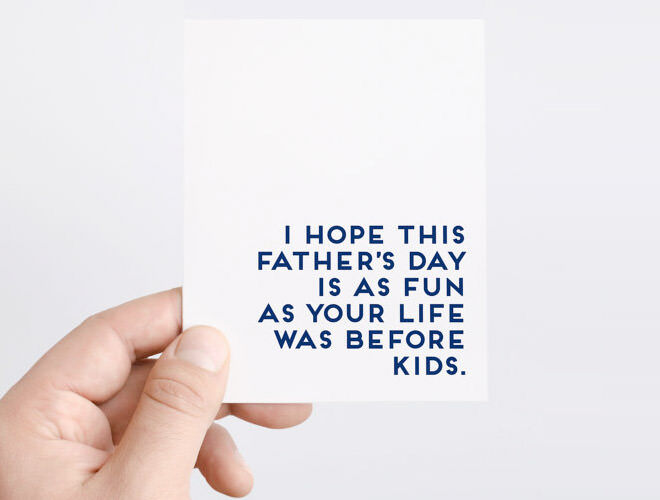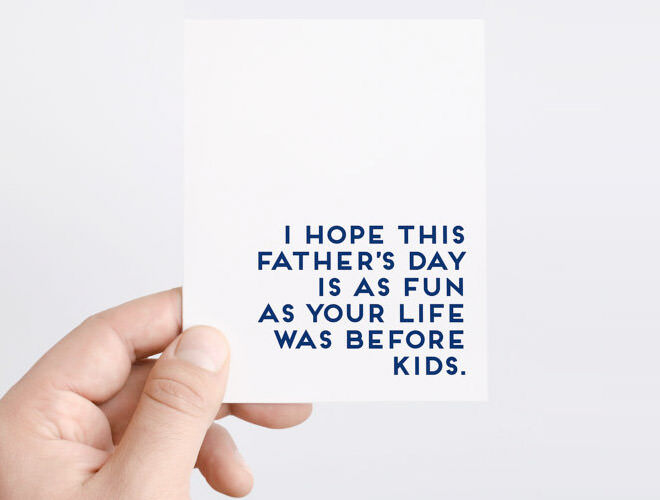 Life before kids – what was that like? Use this Father's Day as an excuse to rub it in a little. You know you want to.
---
FYI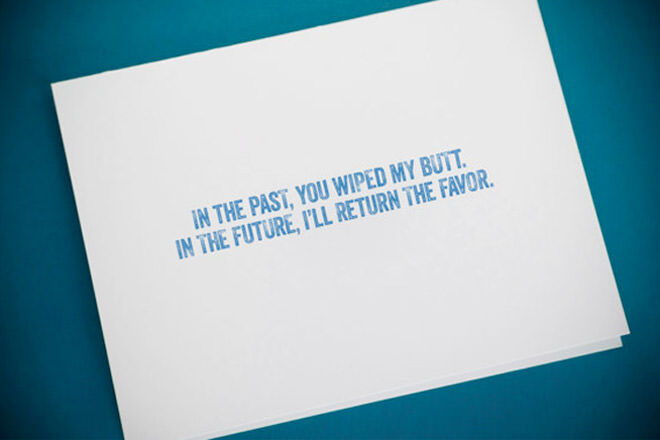 Want to give dad an insight into the future? Here's a card to make you both think back to the good old days and quiver at the thought of the future.
---
Hey, good looking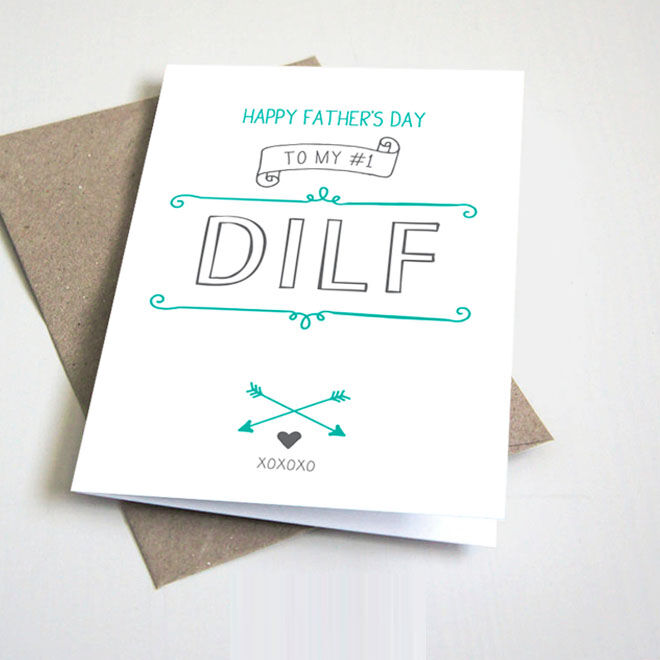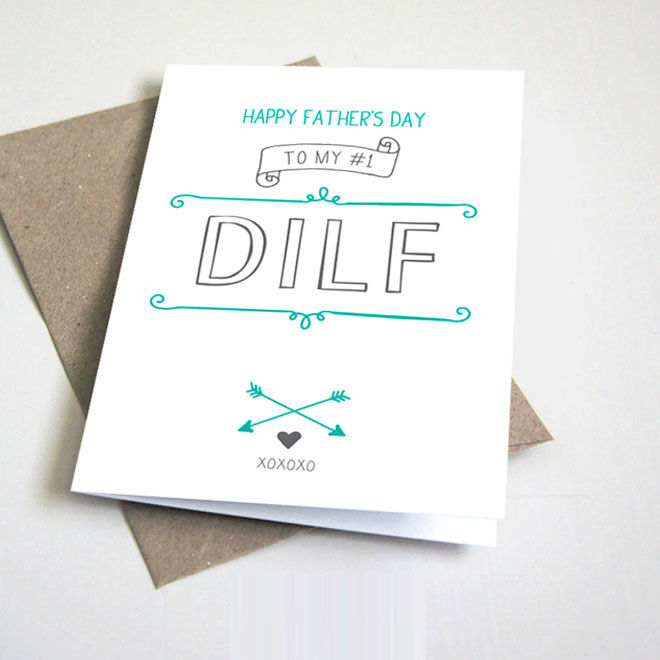 George Clooney ain't got nothing on your number one man. For dads that are somewhat of a silver fox, this one's for them.