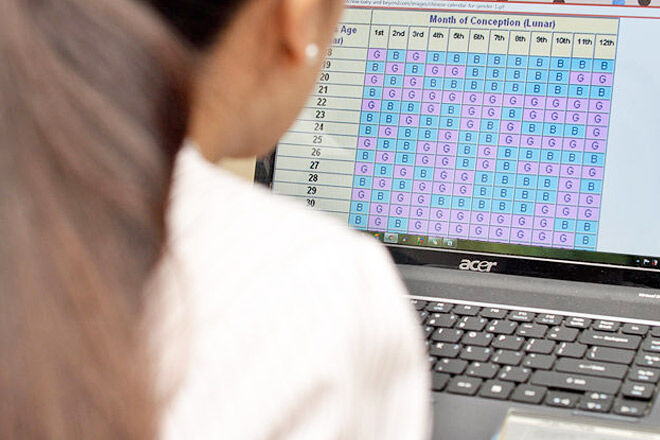 Yay! You're pregnant! But now you have an agonising wait until you find out whether that bump in your belly is a boy or a girl. Discovering the gender of your baby is an exciting time for all parents, but if you just can't bare to wait for that very first ultrasound, the Chinese sex prediction calendar below could have the answers you're looking for.
Based on the ancient Chinese sex prediction calendar and the Chinese lunar calendar, the conception calendar is a very easy (and fun) way to predict the gender of your baby-to-be. Here at MGV we love the idea of getting giddy early – now, there may not be any real scientific evidence to back the conception calendar method, but when you've got a 50/50 chance of getting it right we say give it a go!
Simply start by converting your age to your Lunar age using this clever lunar age calculator. Once that's done, match your lunar age with the month you and baby Daddy did the horizontal dance to conceive. Months January to December listed horizontally in the calendar are the months of conception and numbers 18 to 45 listed vertically are Mums lunar age at the time of conception. Meet your date and age in the middle to see if you'll have a boy or a girl!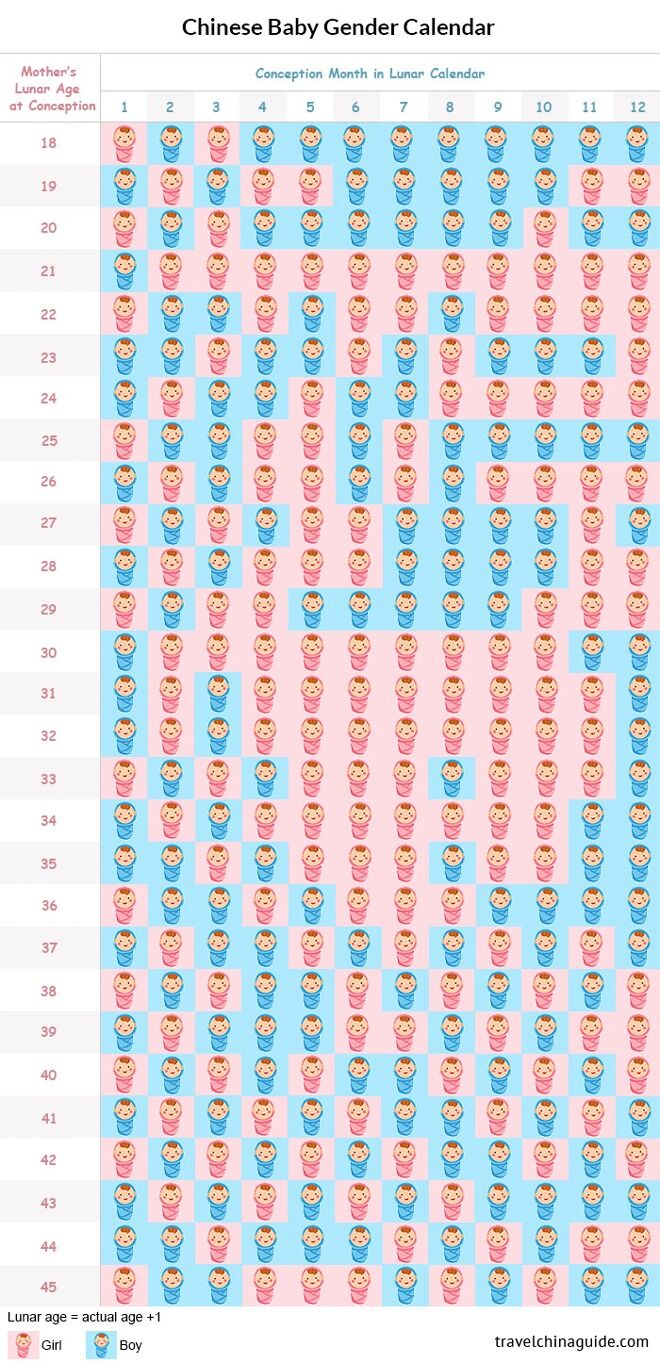 (via Travel China Guide)