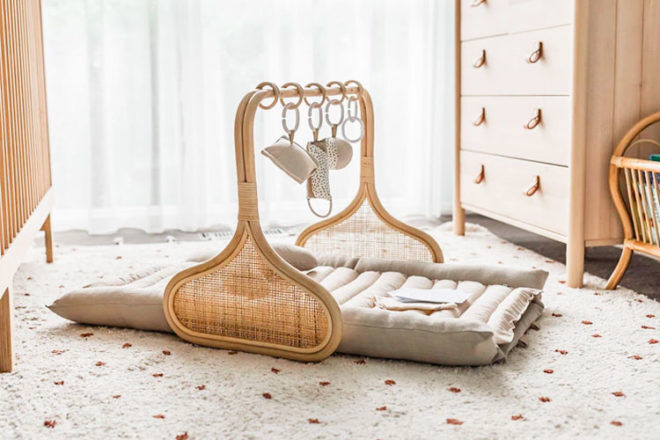 It's the ravishing rattan play gym that sent mums into a tizz when it was released earlier this month, and the scramble is about to start again.
The swoon-worthy Stina's Style Rattan Play Gym has swiftly become the 'must-have' baby item, with two releases already sold out. And here's the scoop – pre-orders are about to open for the next sought-after drop.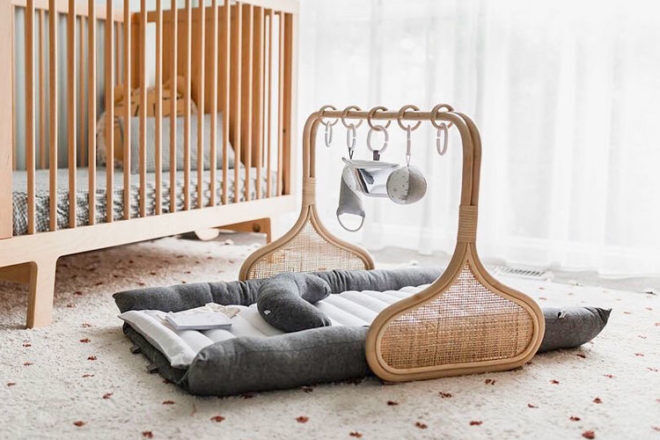 Rattan is hot right now, particularly in nurseries, so it's little wonder that this beautifully-crafted baby gym has mums setting their alarms for the next release. Designed to be an heirloom piece, the Stina's Style Rattan Play Gym has a lush, triple-padded quilted base, with a reversible, washable liner.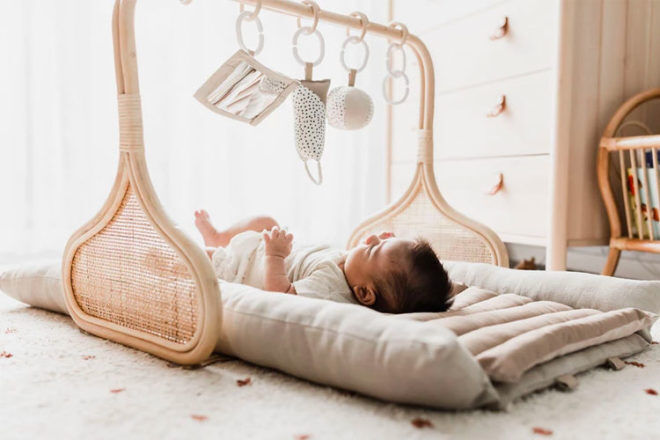 But the most eye-catching feature is the rattan activity frame, a balance of old-world charm and modern styling.
The play gym also comes with an activity card deck, toys and accessories to hang from the frame. There are also loops on the side of the mat, so toys can be added for tummy time.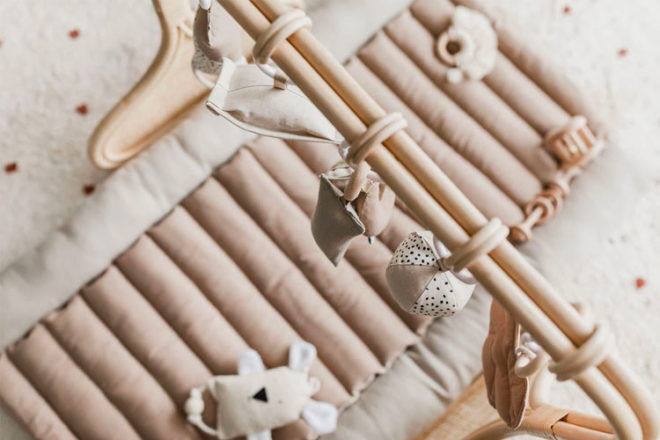 The Rattan Play Gym ($349 with free shipping) is available for pre-order from Stina's Style at 8pm, Thursday 29 August, 2019.
Read next …
Looking for a new play gym, or need ideas for tummy time? We've got everything covered right here: