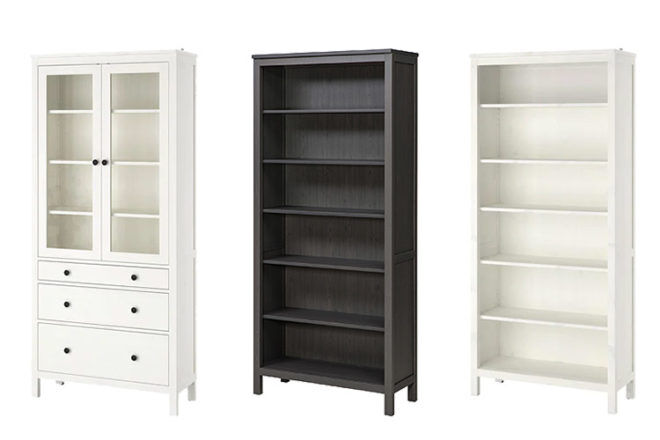 IKEA Pty Limited
HEMNES Bookcases and Glass-Door Cabinets
IKEA is recalling for repair HEMNES bookcases and glass-door cabinets sold prior to 2017 due to risk of shelves falling.
The HEMNES bookcases and glass-door cabinets are made of solid wood, designed to last and keep their place in the home of IKEA customers for a long time. IKEA has received occasional reports from European and North American customers that during the cold winter seasons the dry indoor climate can cause shelves to shrink and move.
Defect: HEMNES bookcase and glass-door cabinet shelves can shrink and move in a dry indoor climate. This can result in a shelf falling.
Hazard: Risk of injury from a falling shelf or an object falling off a shelf.
What to do: All customers that own a HEMNES bookcase or cabinet manufactured before 2017 can order replacement shelf support pins by contacting their closest IKEA store or the IKEA Customer Support Centre.
Contact details:
For more information, please visit www.IKEA.com.au/recalls
or phone IKEA on:
ACT/NSW – 02 8020 6641
Queensland – 07 3380 6800
Victoria/Tasmania – 03 8523 2154
South Australia – 08 8154 4532
Western Australia – 08 9201 4532