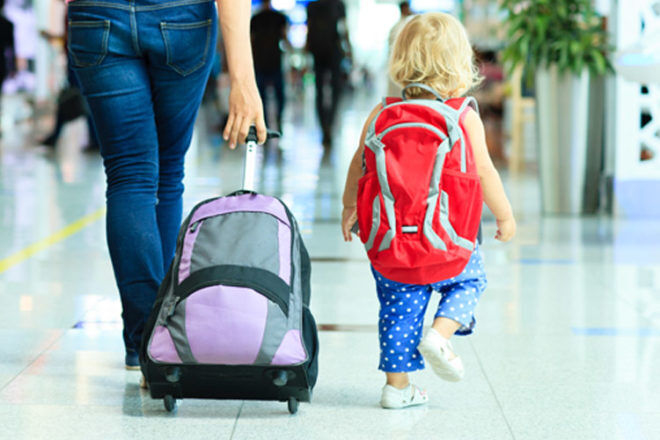 We all know flying with a baby means hauling a lot of extra stuff, which, until now, had to go into parents' bags. But in a travel game-changer for parents, babies under 23-months-old now get their own checked baggage allowance of 23kg when flying with Virgin Australia.
The airline is the first in Australia to give its youngest high flyers a checked baggage allowance and is available for parents and babies flying on domestic, international short-haul and international long-haul routes.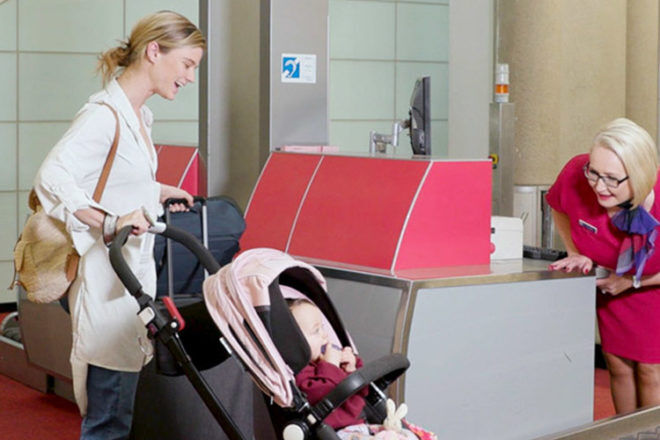 It means mums and dads flying with an infant under 23-months on Virgin Australia-operated flights can check-in additional 23kg bag free of charge, as well as two special infant items, like a pram, cot, car seat or baby capsule (as long as each item doesn't exceed 23kg).
Parents travelling with an infant are also able to bring an additional seven-kilogram carry-on bag for essential baby products.
The changes are the latest in a rollout of initiatives by Virgin Australia to make flying easier for families, including inflight parenting advice, and approving on-board sleeping devices for kids.
Read next …
Heading into the skies with baby in tow? These next few articles are worth a read: