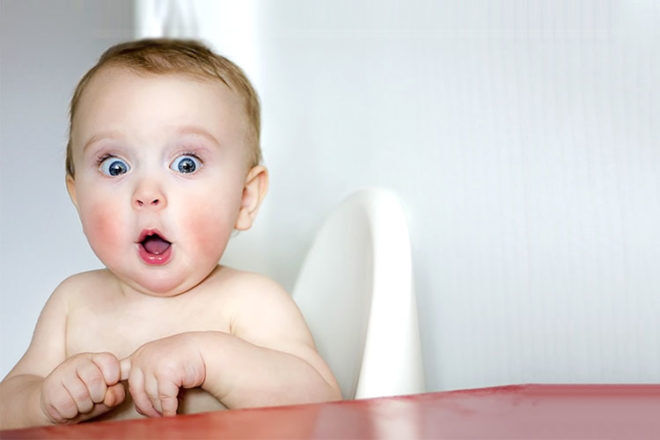 Think your bub's name is uber unique and couldn't possibly be pigeon-holed into a category? Think again – apparently all baby names fall into one of 13 'tribes', including Disney divas and grandparent chic.
Mumsnet has crunched the data and discovered there are 'baby name tribes' which most monikers fit into, from the popular to the more unique and everything in between.
The site, which is the UK's biggest network for parents, had its data science team analyse 170,000 posts by Mumsnet members to come up with the 13 tribes.
13 baby name tribes
According to Mumsnet the mums who chat on the forums often ask, 'If I like this, what else will I like?' Without even knowing it, they're asking their 'baby name tribe' for other suggestions within that tribe. And thus, the tribes were born.
From the old school to the new wave, here are the 13 baby name tribes, in order of popularity.
1. Flower power name tribe
This list features only girl's names with the most popular being Rose, Violet, Lily, Ivy and Daisy.
We have a whole list of 42 adorable botanical-inspired names.
2. Divinely inspired name tribe
A tribe of Biblical proportions, with the most popular names including Mary, Joseph, Isaac and Noah.
Check out our list of 27 biblical baby names.
3. Grandparent chic name tribe
A throwback tribe with Dorothy, Wilfred, Ava, Alfie and Evelyn among the most popular names.
Here's our hugely popular list of 23 vintage baby names.
4. Royal babies name tribe
Bow down to the tribe rocking names like George, William, Elizabeth and Victoria.
Here are 19 royal names for babies born to rule.
5. Shortened and sweet name tribe
With no time to spare, this tribe is all about cutting those names down to popular monikers like Ben, Katie, Charlie, Theo and Teddie.
Check out our list of 180 short and sweet baby names and 23 one-syllable baby names.
6. Tried, trusted traditionalists name tribe
These are the tribe members who find their babies topping the popularity lists with names including Olivia, John, Jack, James and Oliver.
Here's our list of Australia's most popular baby names.
7. Cautious Celts name tribe
With Mumsnet based in the UK, coming in within the top 10 tribes are the more unusual Celtic names including Rory, Angus, Siobhan and Caoimhe.
Have a browse through our list of 23 divine pagan-inspired baby names.
8. Disney divas name tribe
Ever-popular Disney characters now have their own baby name tribe, and top of the pops are Elsa, Aurora and Belle.
With a touch of magic and a song or two, here's our list of 20 Disney-inspired baby names.
9. Hidden gems name tribe
Gemstone names also have their own tribe with most popular names including Ruby and Jade.
Get ready to sparkle with our list of 28 precious gemstone names.
10. Old schoolers name tribe
Anyone have a dad or mum with the most popular names in this tribe: Sharon, Sarah, Claire, Paul and Keith?
Check out the most popular baby names by decade.
11. Last names first name tribe
This tribe of surnames as first names is dominated by Hunter, Tyler and Taylor.
Here's our list of 20 surname baby names.
12. Super moderns name tribe
Say hello to the most modern of tribes, which marches to the beat of its own drim with names including Bear, Jaxon, Leilani and Canary among the most popular.
We're pretty enamoured by mod monikers too – here are our 25 modern takes on traditional baby names.
13. Classy classicists name tribe
A tribe with rather rare taste comes in at the 13th most popular, with names from Greek mythology, philosophers and astronomers including Ptolemy, Persephone, Aristotle and Atlas top of the pops.
If you're partial to giving your mini-me a truly classic name head over to our list of 20 Shakespearean baby names.