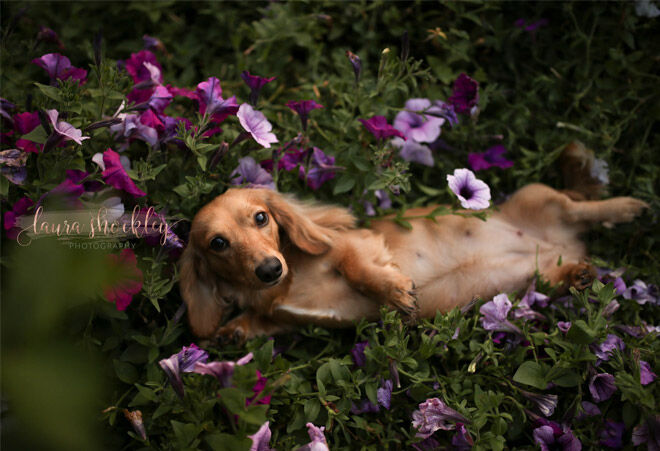 Here's a maternity shoot that's completely off the leash – an adorable dachshund mumma ready to give birth in all her glowing glory.
The fur-lady's mum, US photographer Laura Shockley takes incredible newborn and maternity images for a living, so she decided to get snap-happy with her two-year-old long-haired dachshund Sugar, who's about to become a paw-rent.
"This little momma is going to grace us with some short-legged puppers soon!" Laura wrote on her Facebook page.  "I cannot wait for the next milestone session for her, the grandmother (me) 'purchased' her the maternity/newborn package! Stay tuned for the next session."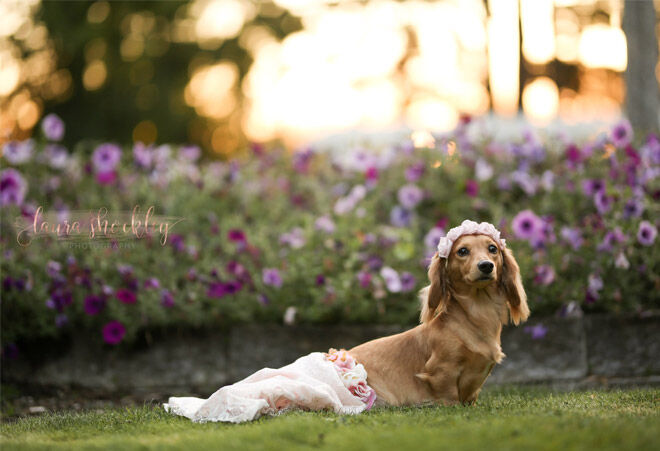 Laura gave Sugar the same care and attention she does to every new mum-to-be who gets in front of her lense. The golden-haired pooch pampered with a flower crown and too cute tutu as she bathed in her pregnancy glow.
Laura told Popsugar: "Maternity and newborn photography is just a part of me, and Sugar is a part of me so I wanted to have a sweet memento to look back on. She's getting close to the end of her pregnancy and we took her for a day filled with pup cups and peanut butter treats, it ended with her maternity session. If people can feel special on their photo shoot days, so can Sugar!"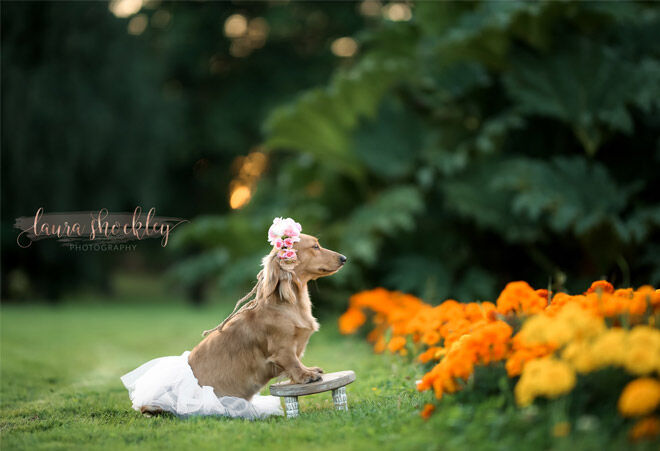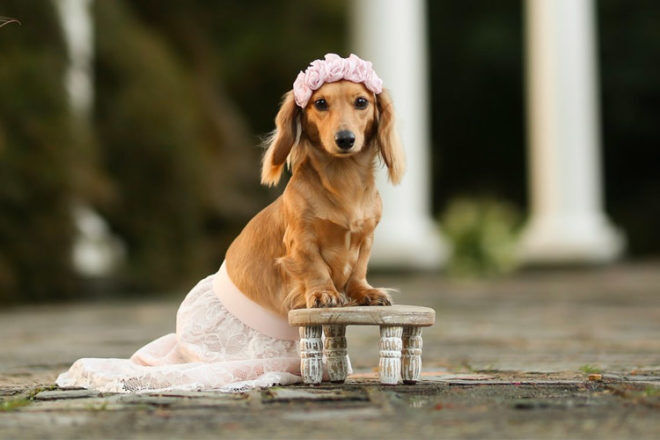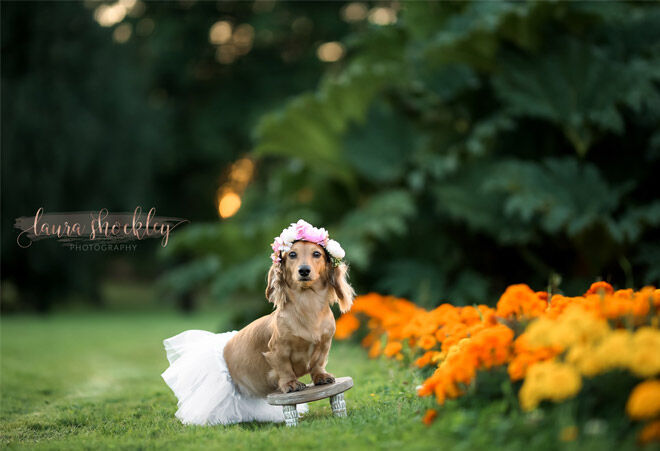 It's not the first time a sausage dog has been snapped for a maternity shoot. Photographer Vicki Miller treated her short-haired dachshund to a series of happy snaps while pregnant.
She also followed up with a session once Cindi had given birth.
Sugar is due any day now, so we'll keep a close eye out for her newborn shoot.
(Images: Laura Shockley Photography)
Read next …
We have a whole bunch of human maternity photo shoot inspo in these next articles: