Meelight Portable Night Light
4.8
Great quality, soft glow, easy to use
Keeping the lights down low during sleepy night feeds and nappy changes is key to bub blissfully slipping back into the Land of Nod. So a sweet little creation that throws off just enough light to see what you're doing, but keeps bub relaxed is worth its weight in gold.
Enter the Meelight a portable night light that's like a little glow worm on your shoulder (or anywhere you choose to put it). It's wearable, so you can have it attached to your top while you feed and change baby's nappy.
Pop it on your top when bub starts stirring and it stays with you while you make a bottle, or get yourself ready for breastfeeding. No stumbling in the dark or having to flick on the hallway light or lamps.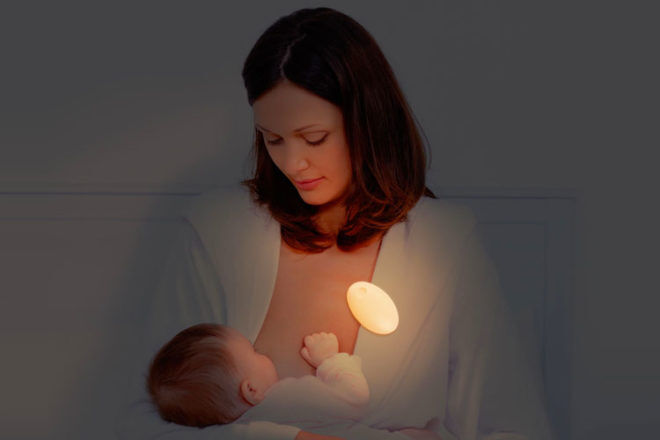 The clever Meelight charges on its own base. Once charged, take the Meelight into any room or as a wearable night light using the included Meeclip. It's also a brilliant night light for older kiddos who need just a bit of brightness for reassurance.
With three light levels, you can have it a little brighter as you make your way to bub, and then turn in down when it's time to feed. Set on a timer or leave the Meelight on. At the second and third brightness levels, a timer switches the Meelight off after 30 minutes, or just turn it off after you're finished.
Available from Danish by Design ($79.95).
Meelight reviews:
Two mums from Mum's Grapevine Product Tester Club put the Meelight portable night light through its paces and this is what they thought.
Michaela Teefy, mum of an 11-week-old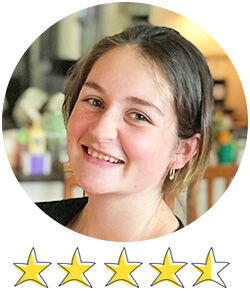 "Far surpassed my expectations!"
"I loved the option of changing the brightness of the light. It made it easy to use both for feeding and changing bub at night without waking. It's so simple to use and quick to turn on.
I also love how when it's turned off, it's not sudden, it fades off. It's a very soft warm light and bub doesn't even open her eyes now when I feed her and falls right back to sleep!
Loving this so far.
---
Katie Billett, mum of a four-week-old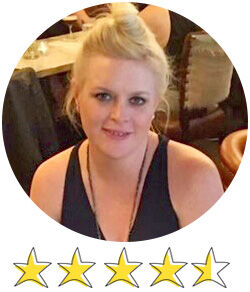 'The glow didn't wake my baby, even when close by.'
The design is sleek and modern and looking at the components I would expect the Meelight to last a few years.
I really liked the colour of the light, the 'glow' didn't wake my baby throughout the night even when close by. I loved the adjustable brightness, it made feeding and changing nappies really easy. And I used the low light to check on my baby throughout the night.
In the future, I will continue to use the light as a night light when needing to console her or bathroom trips!
I would recommend the Meelight to friends who have babies and toddlers.
The Meelight is available from Danish by Design ($79.95).