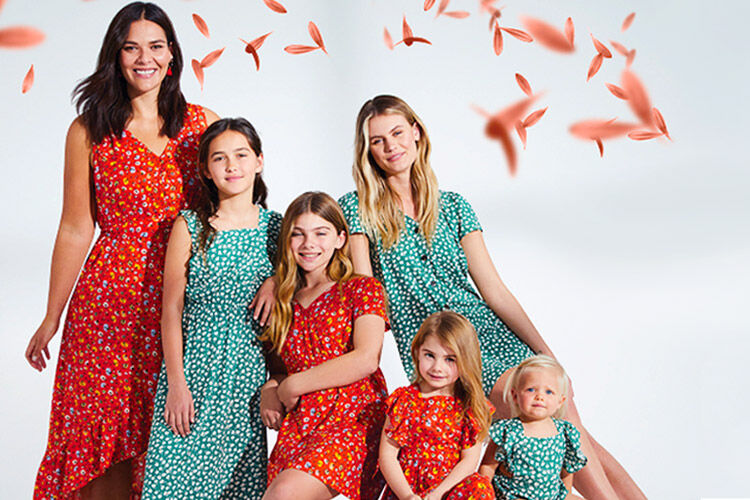 A new budget mummy and me range from Best&Less has sent mums into a spin as they scramble to snap up co-ordinating floral and animal print skirts, dresses, jumpsuits and rompers starting from just $10.
Pretty printed dresses and maxi skirts have been crafted to co-ordinate with newborn and toddler outfits, sending mums into a social media frenzy. Pair your cute newborn and baby ruffled rompers with must-have maxi skirts and dresses for summer.
It comes hot on the heels of Best&Less releasing adorable $5 rompers which were snapped up quick smart by thousands of mums across Australia.
The new women's matching range is available from size eight-26, while the matching baby, toddler and girls' range starts at newborn through to size 16. The buzz is that stock is flying out the door and off the virtual shelves, so get in quick!

Read next …
We've got stacks of helpful information on baby clothes in our archives, with everything from washing newborn outfits to understanding TOG ratings. Here are just a few for you to take a look at: