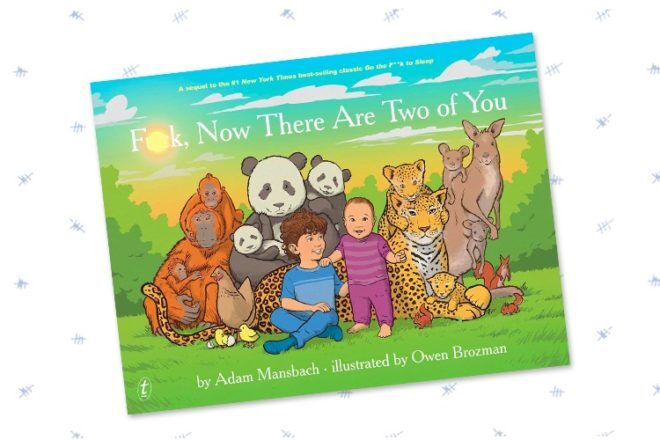 F**K, Now There Are Two of You
by Adam Mansbach & Owen Brozman
Mums with a second bub on the way, this books for you.
The sequel to best-selling book Go the F**K to Sleep is about to land, and it's another laugh-a-minute picture book for parents' eyes only. F**k, Now There Are Two of You is a hilariously honest glimpse into parenting more than one offspring.
Author Adam Mansbach, who also penned You Have to F**king Eat, discovered the joys and hair-pulling frustrations of having more than one child himself, and his new book is a 'loving monologue about the new addition to the family, addressed to a big sibling and shot through with Adam's trademark profane truth-telling'. It goes without saying if you're not into sweary texts, Adam's books aren't for you!
Deftly illustrated by Owen Brozman, F**k, Now There Are Two of You brings to life all the fears of doubling your child count and the realisation that 'two is a million more kids than one'.
Get it cheap on Amazon today!
Take a peek inside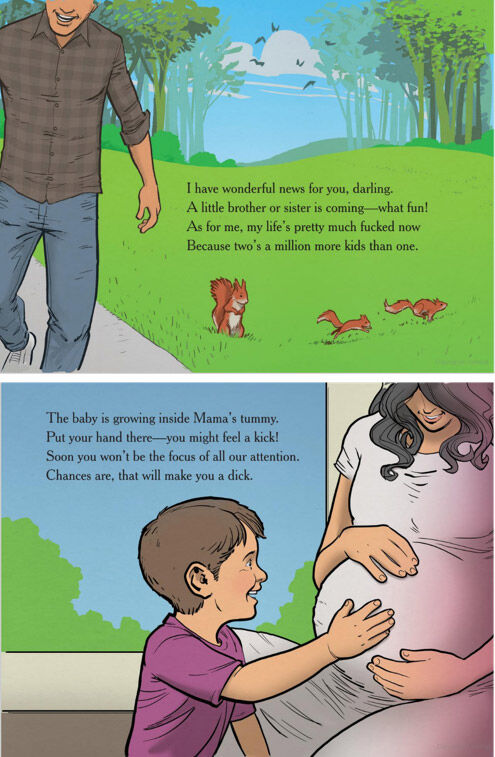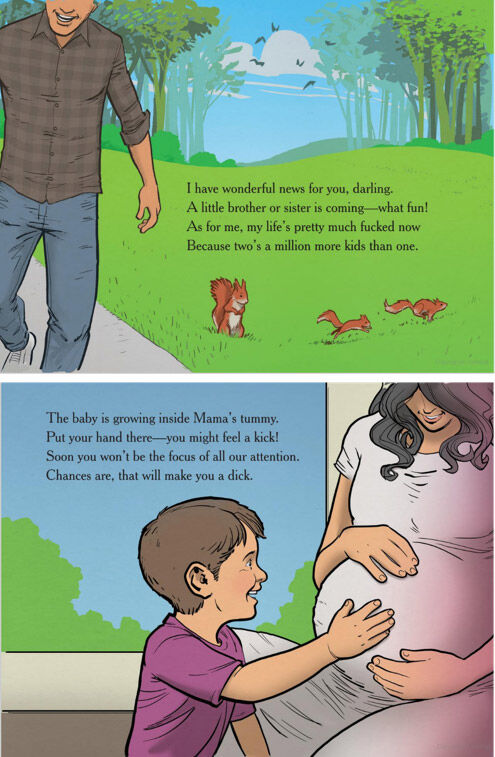 Meet the Author
Adam Mansbach's 2011 picture book Go the F**k to Sleep was an international bestseller and one of the most talked-about books of the decade. A viral sensation, it has been published in forty languages.
Title: F**K Now there's Two of You
Author: Adam Mansbach
Illustrator: Owen Brozman
Published date: 1st October 2019
Format: Hardcover
ISBN:978-1922268341
Number of pages: 32