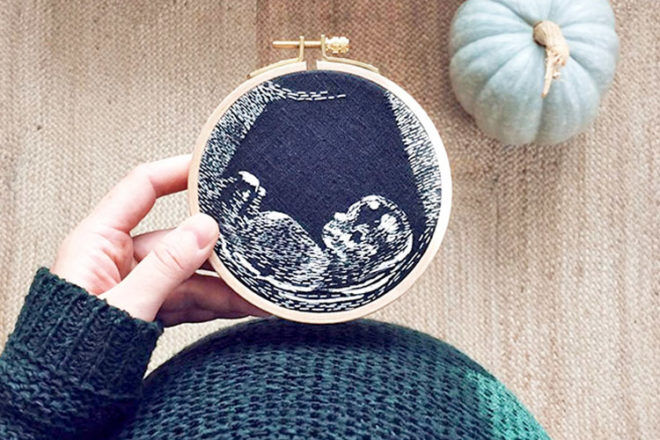 There's a baby on board and it's time to share the wonderful news with a creative pregnancy announcement.
From the super elaborate and the side-splittingly funny to the oh-so-simple and sweet, we've found the most unique pregnancy announcement ideas to help you reveal that tiny little secret, including ideas for siblings or pets to be involved with.
So what are you waiting for? Here are 50 ways to announce your pregnancy.
1. Crafty pins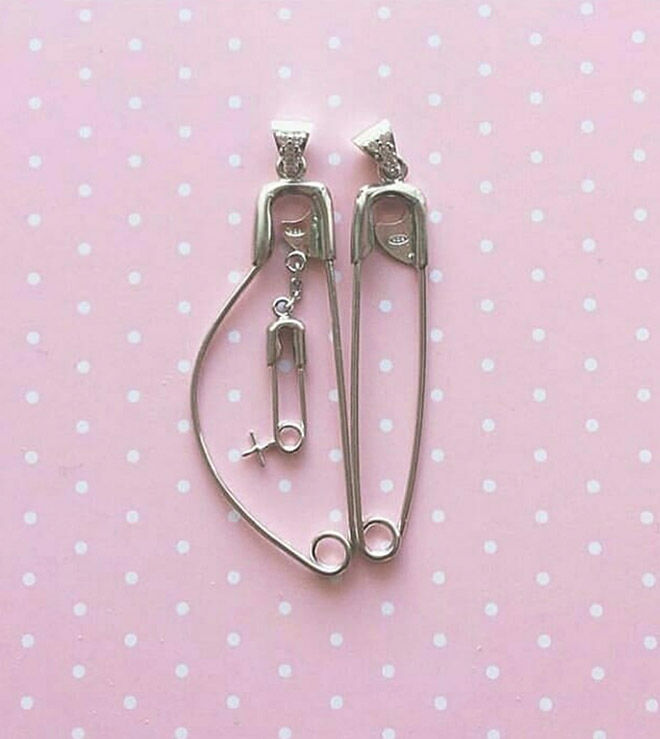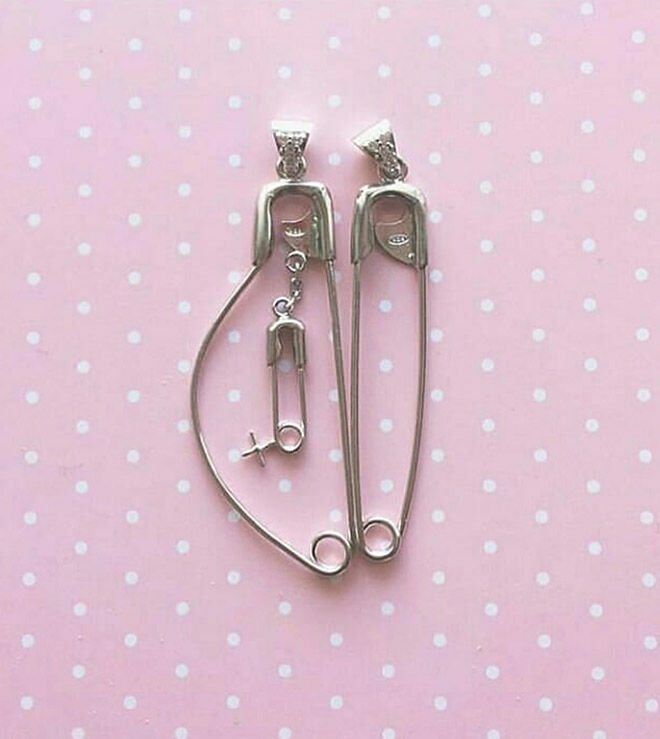 Three safety pins and a bit of elbow grease and you've got yourself a truly adorable pregnancy announcement. (via anne.ile.bebek)
2. Say it with a mug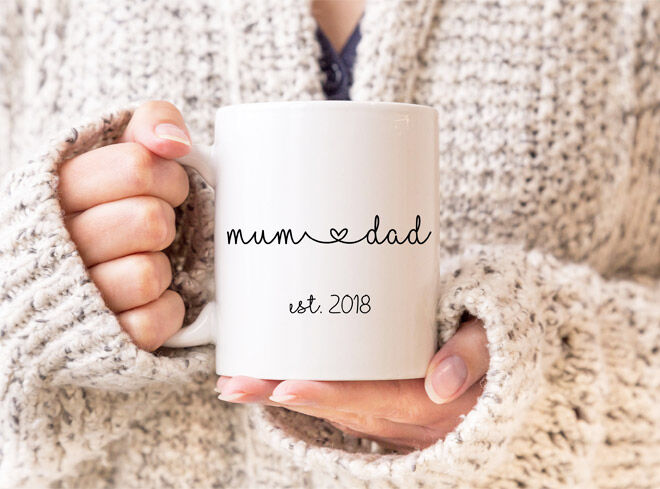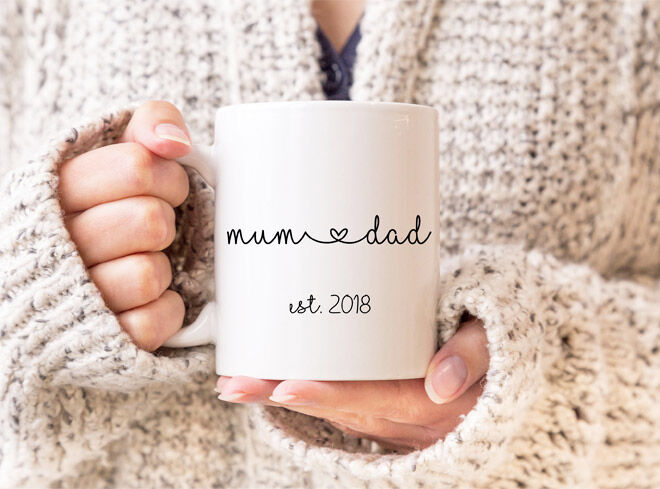 Use a Personalised Pregnancy Announcement Mug ($23.85) to reveal your pregnancy and keep it forever.
4. Fur baby announcement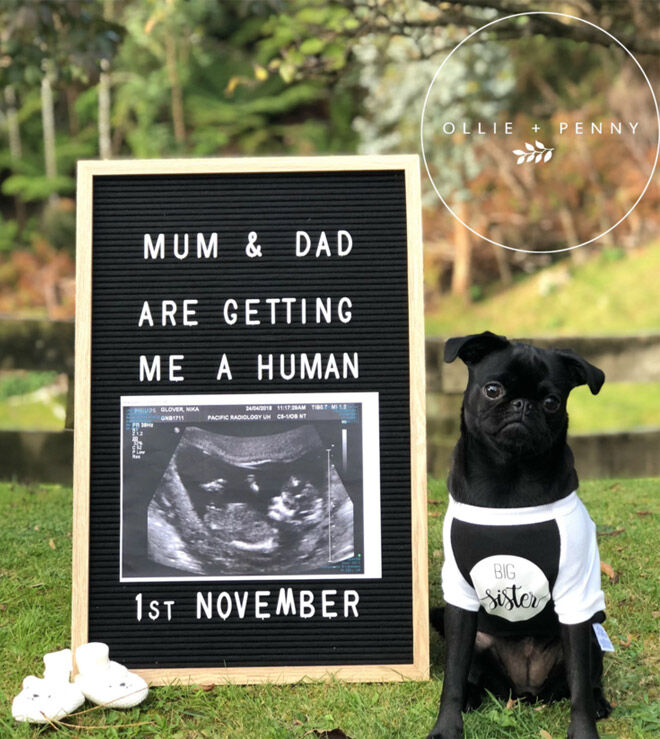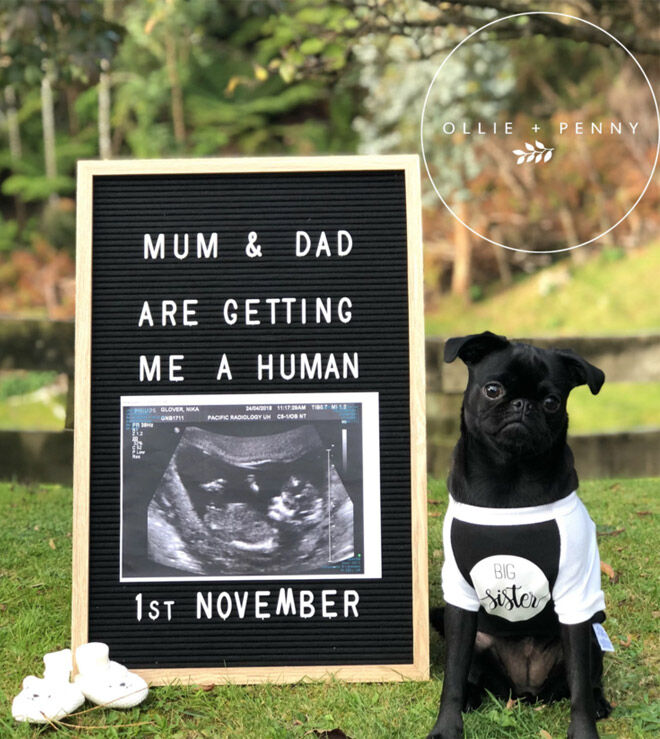 Grab an adorable 'Big Brother' or 'Big Sister' Dog Shirt ($33.23) and let the cuteness unfold. (via Ollie + Penny)
5. A new pumpkin in the patch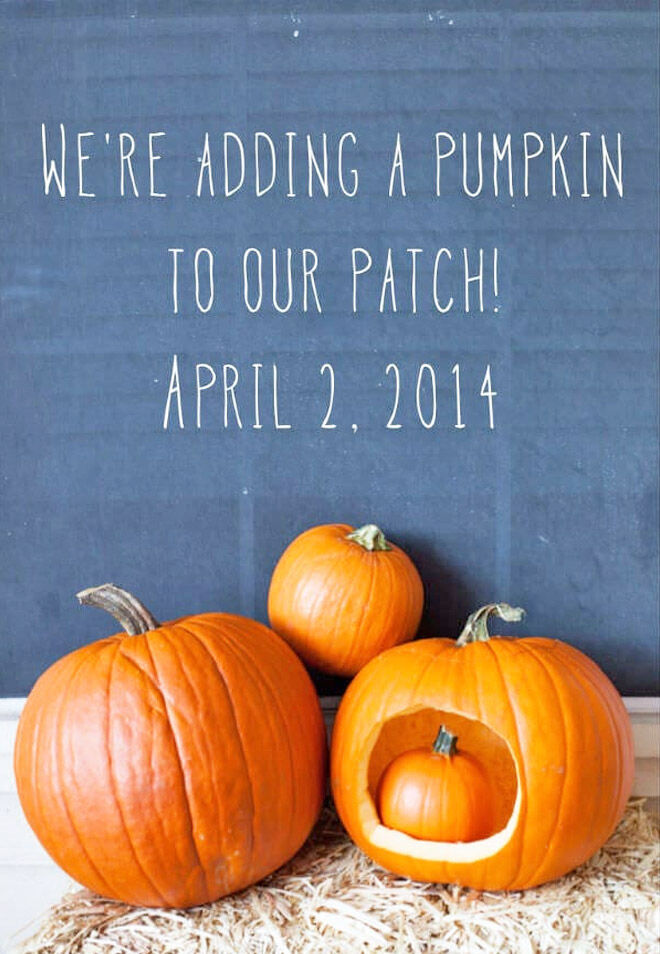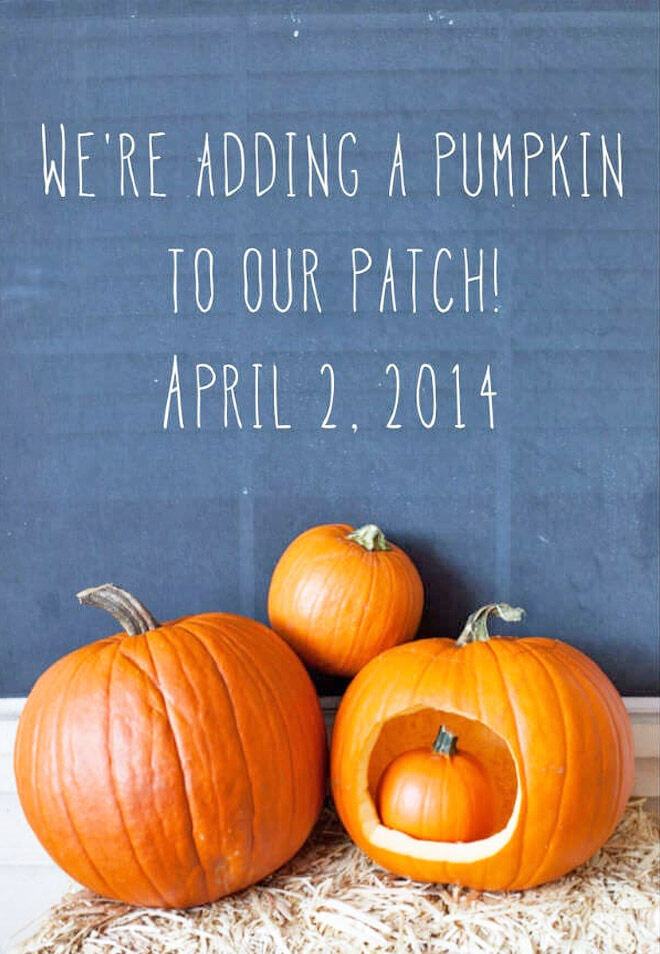 Due in October? Give your pregnancy announcement a bit of a Halloween theme with some crafty pumpkin carving. (source unknown)
6. Pitter patter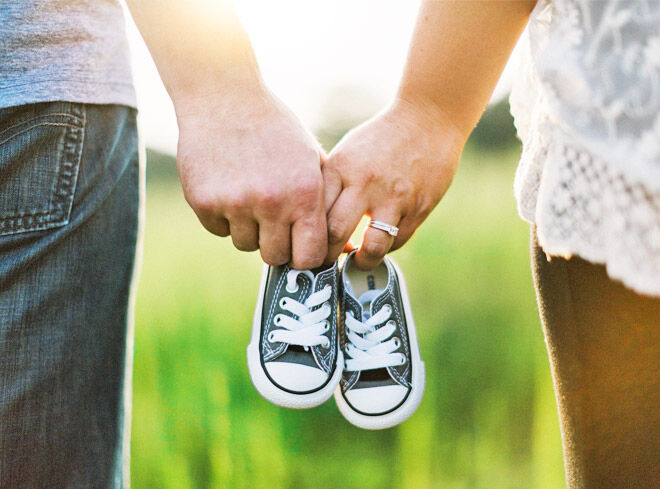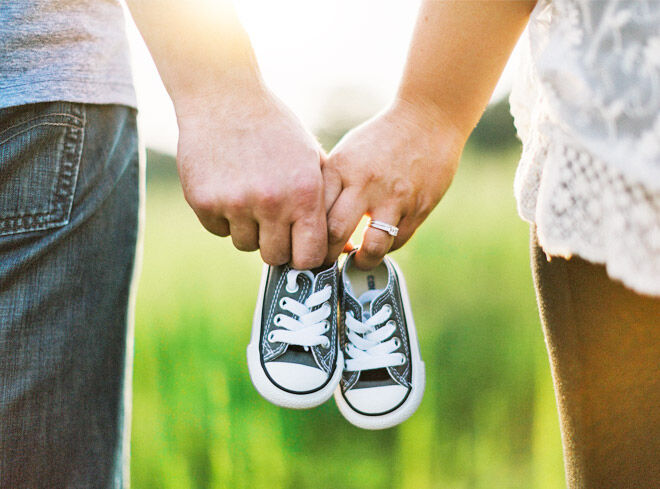 Those teeny tiny shoes are all that's needed to reveal your big secret.
7. Chalk it up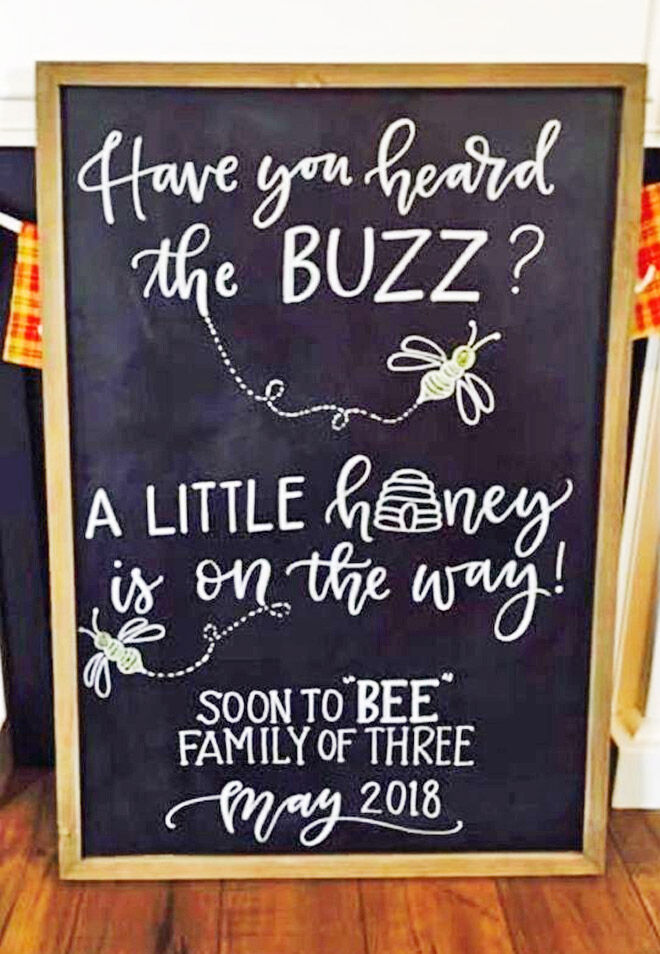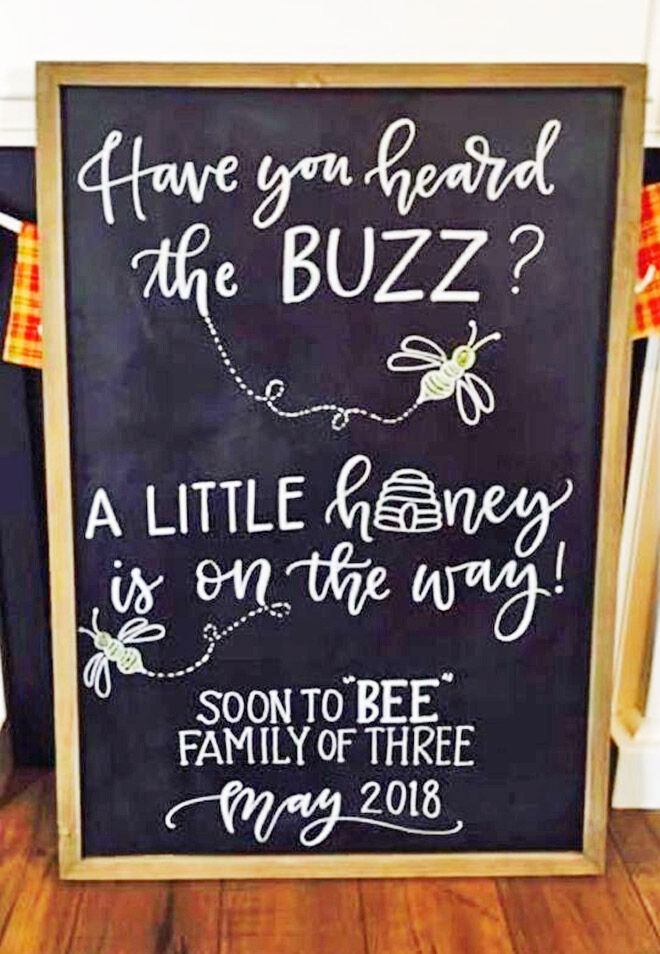 Think up a cute saying (or steal this one) and chalk up an adorable pregnancy reveal. (source unknown)
8. Cute keepsake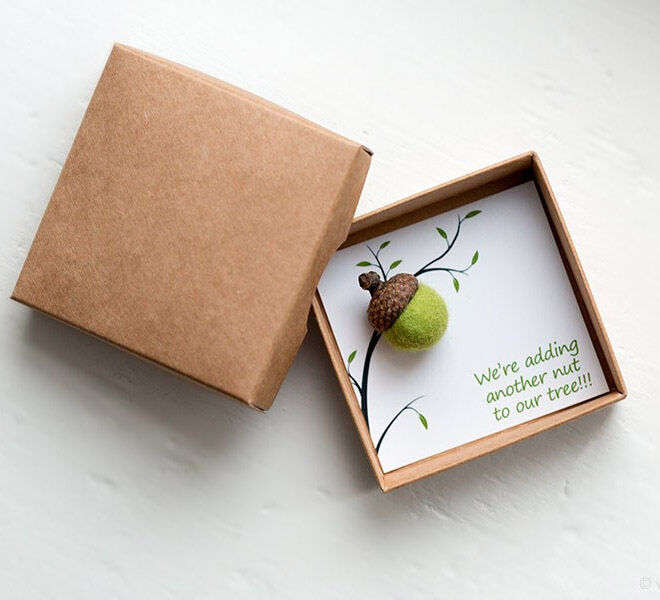 Think your family's already a little crazy? Then a Acorn Keepsake Pregnancy Announcement ($14.90) is just the ticket if you're adding to the chaos.
9. Say it with cookies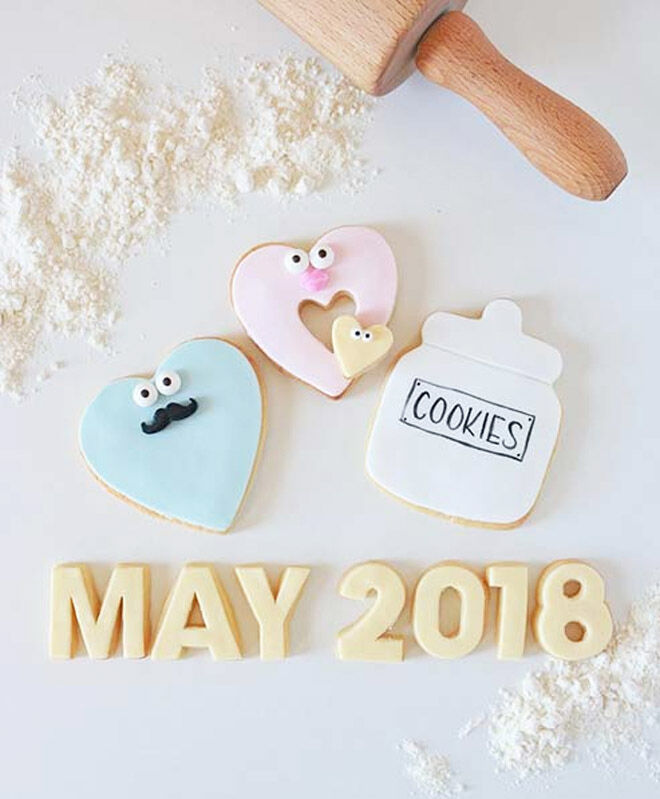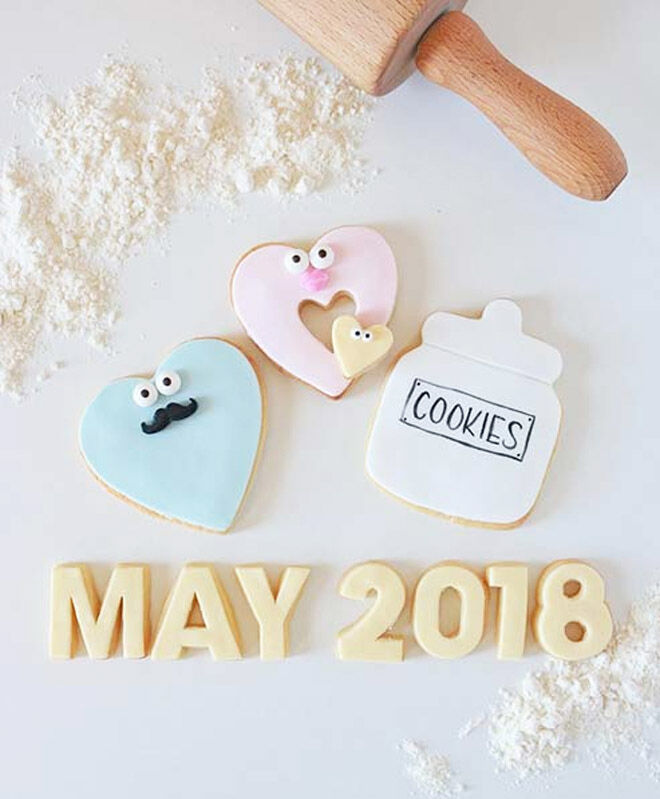 Pretty much the sweetest (and most delicious) way to reveal there's a baby on board. (via Felicity Cook)
10. Plate it up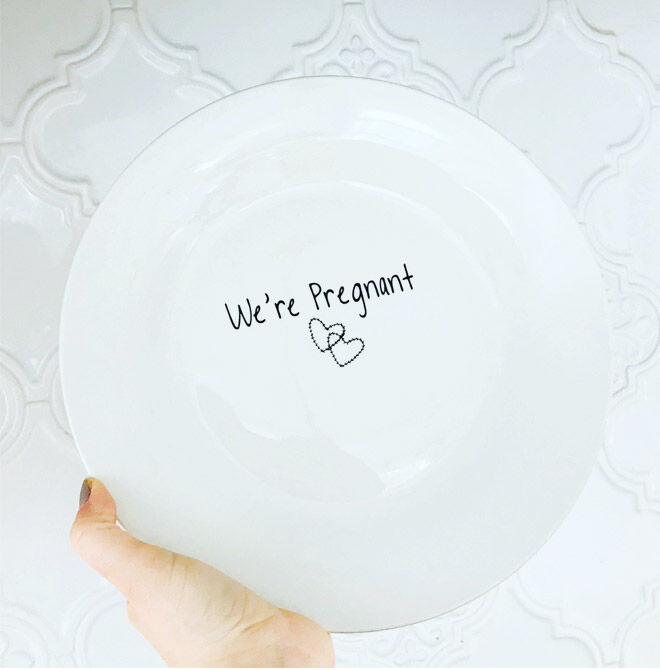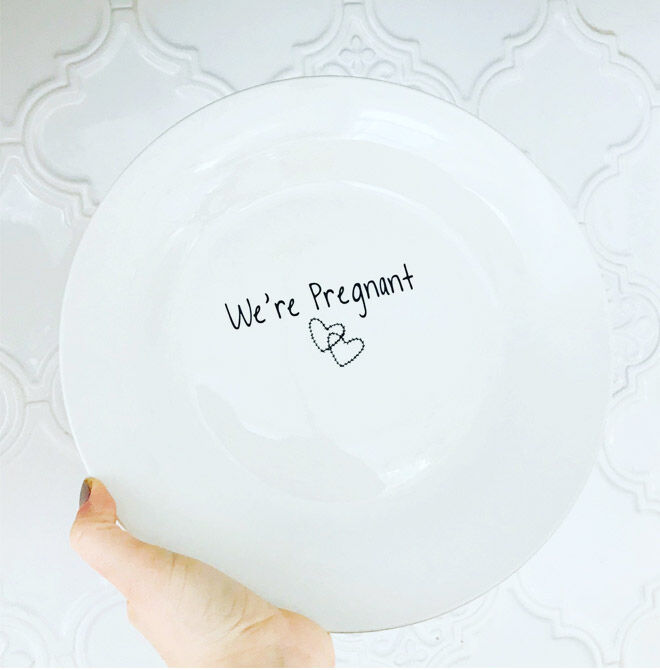 Serve up a slice of cake on this Pregnancy Announcement Plate ($19.94) and watch the looks of surprise as it gets eaten!
11. It's a sign!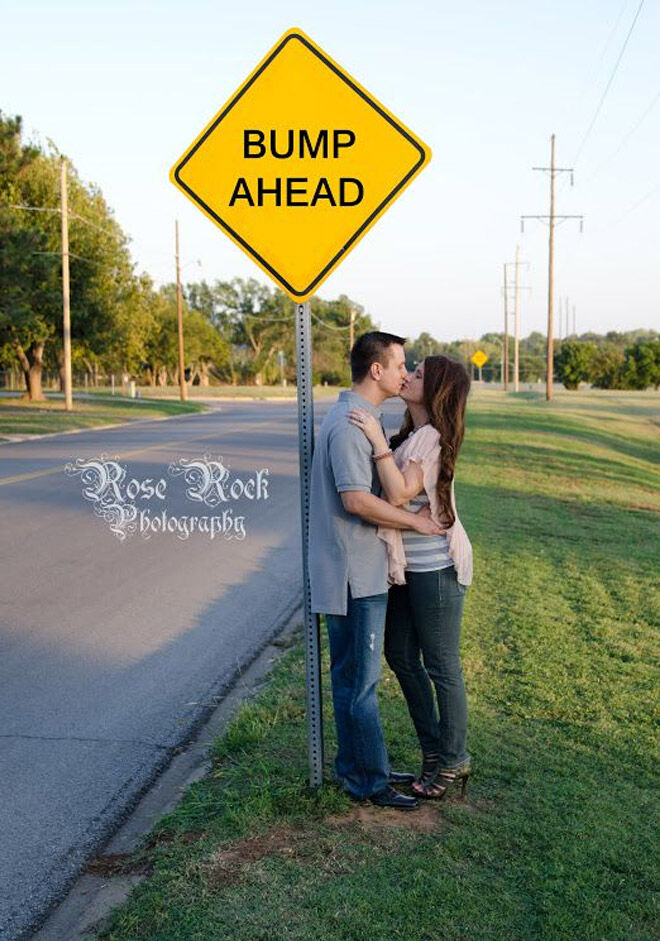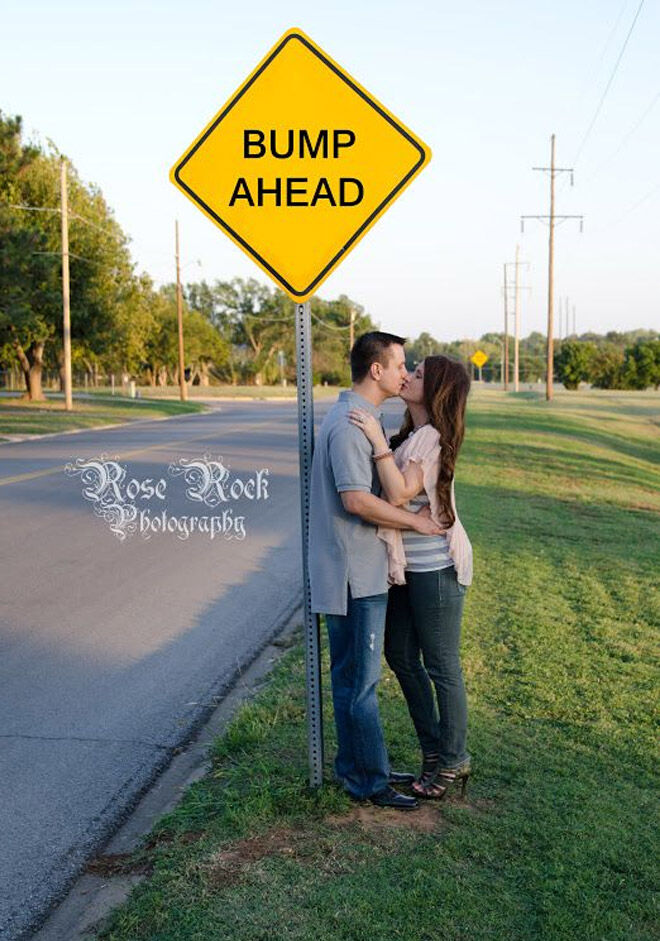 There sure is! (via Rose Rock Photography)
12. Spell it out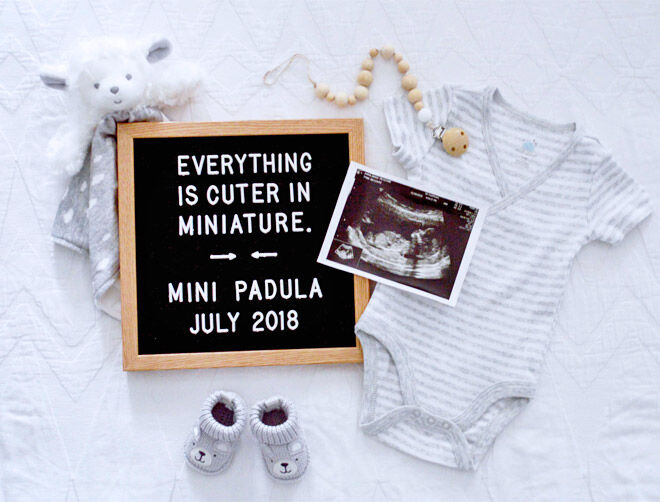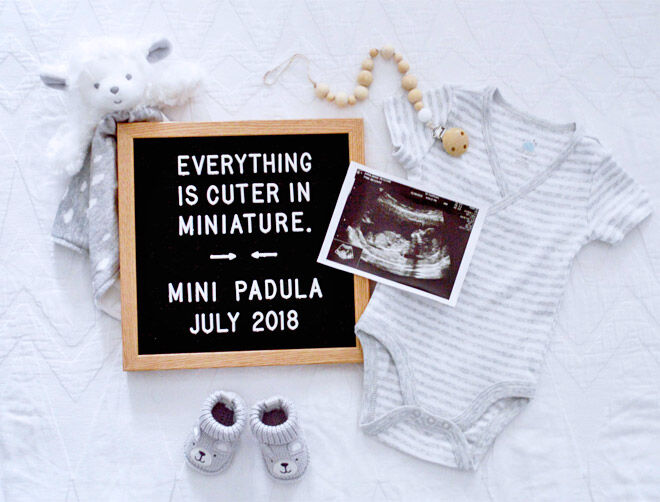 No house is complete without a letterboard, so put yours to good use for a pregnancy announcement. (via Bubbly Design Co)
13. Ultrasound reveal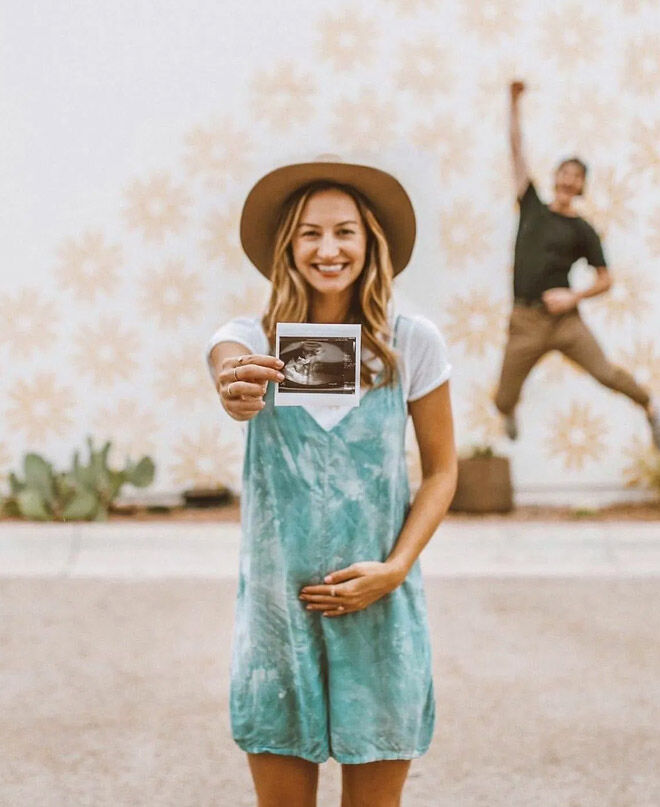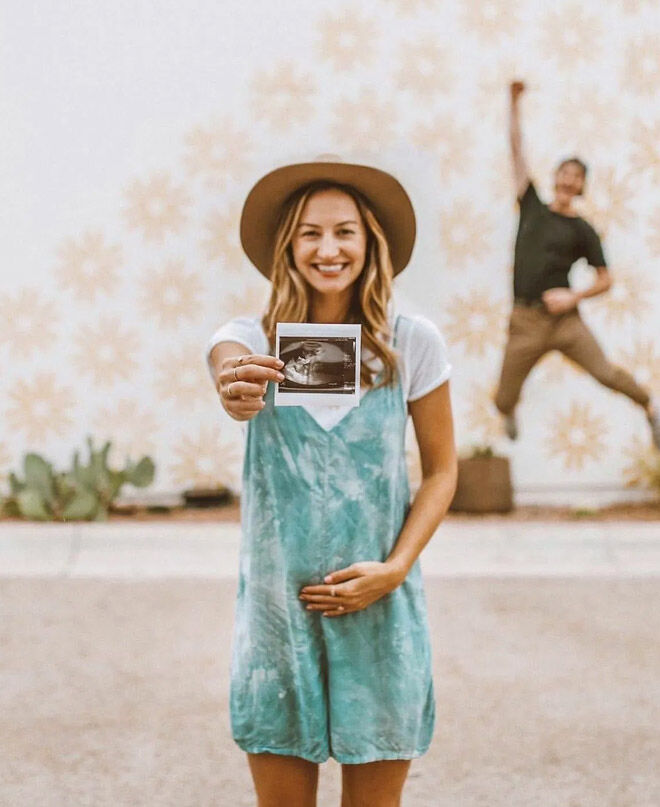 There are so many ways to use your first ultrasound for a pregnancy reveal, so get creative! (via LivvyLand)
14. Ready to pop!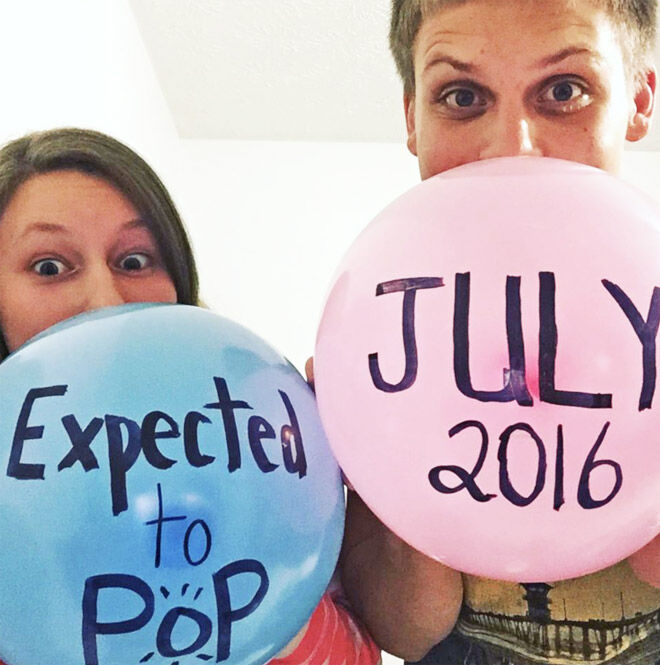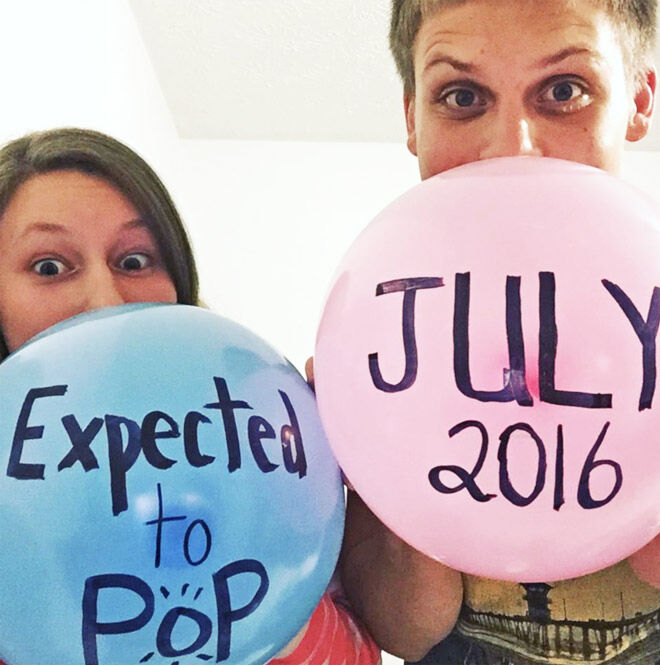 A cheap and cheerful way to spread the joy. (source unknown)
15. Read all about it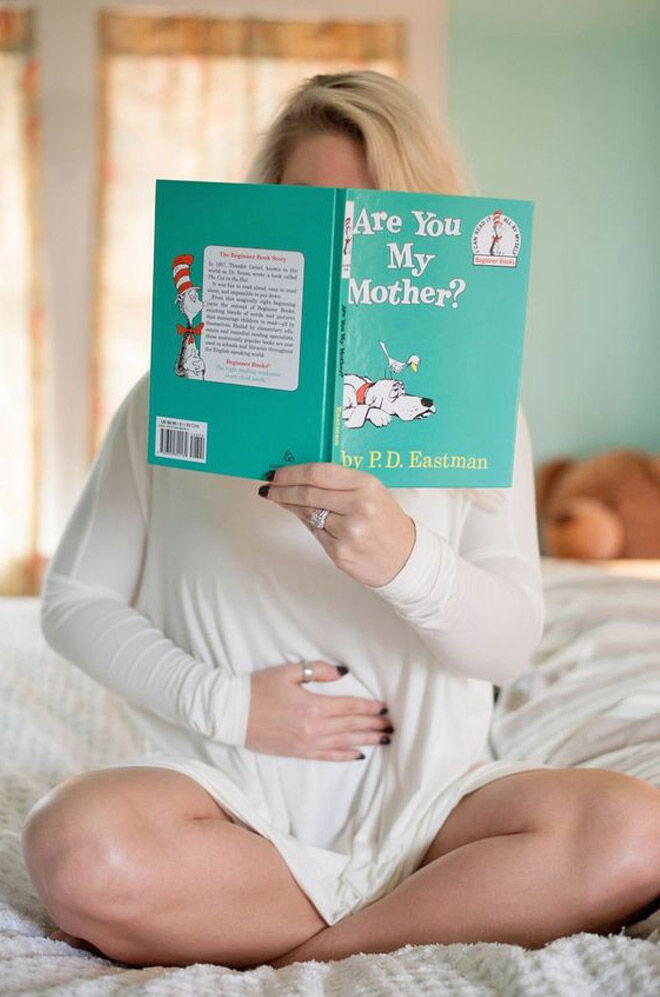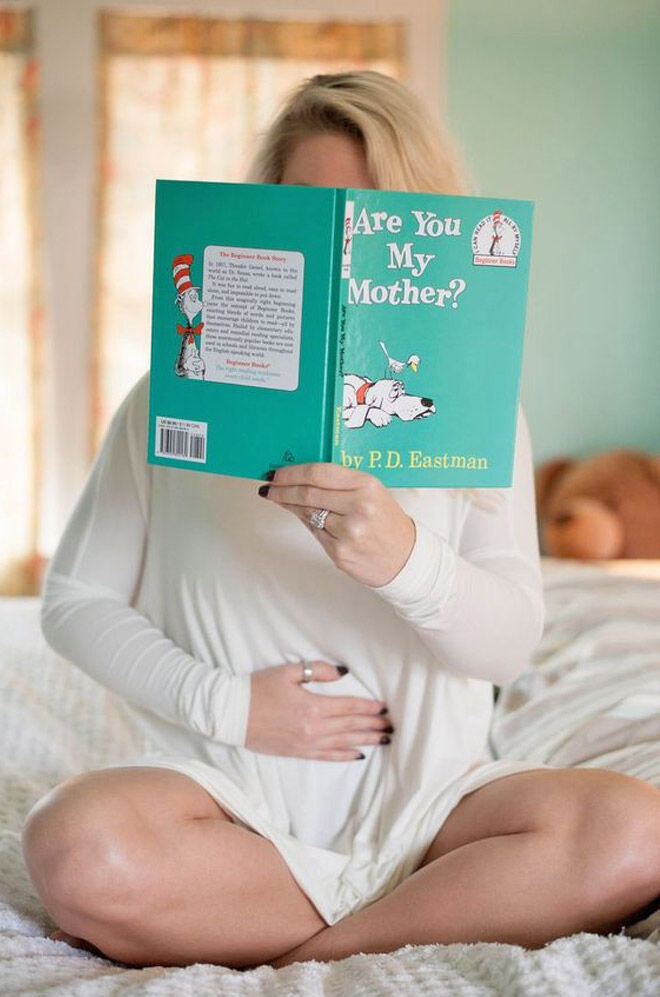 Grab your favourite mum-related book for an easy but beautiful reveal. (Source unknown)
16. Bun in the oven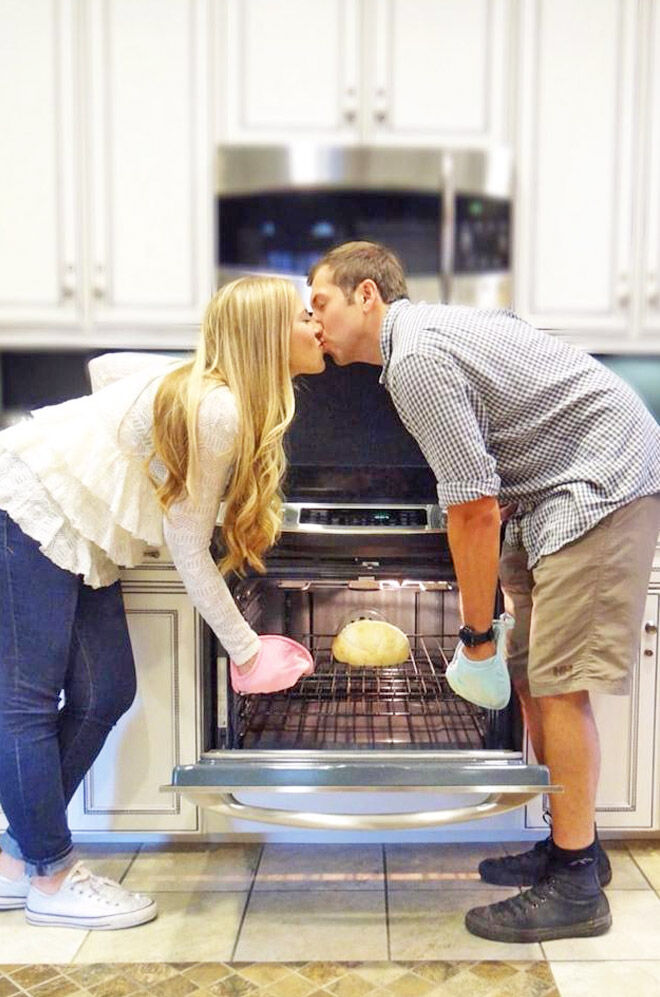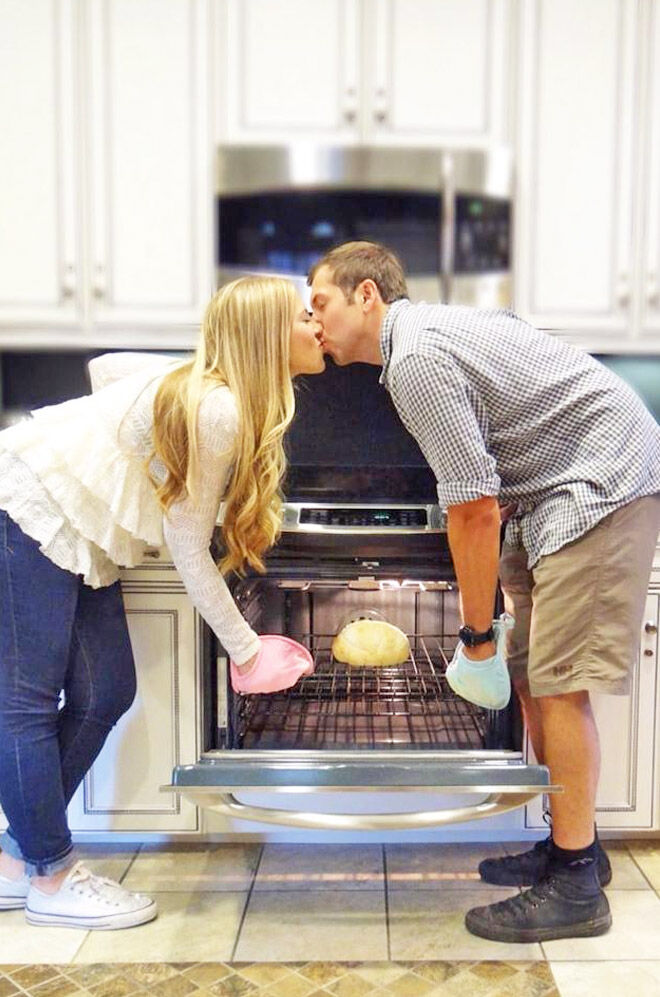 A play on words that won't take cluey folk too long to piece together! (via Mrs Mendoza)
17. Sweet sibling reveal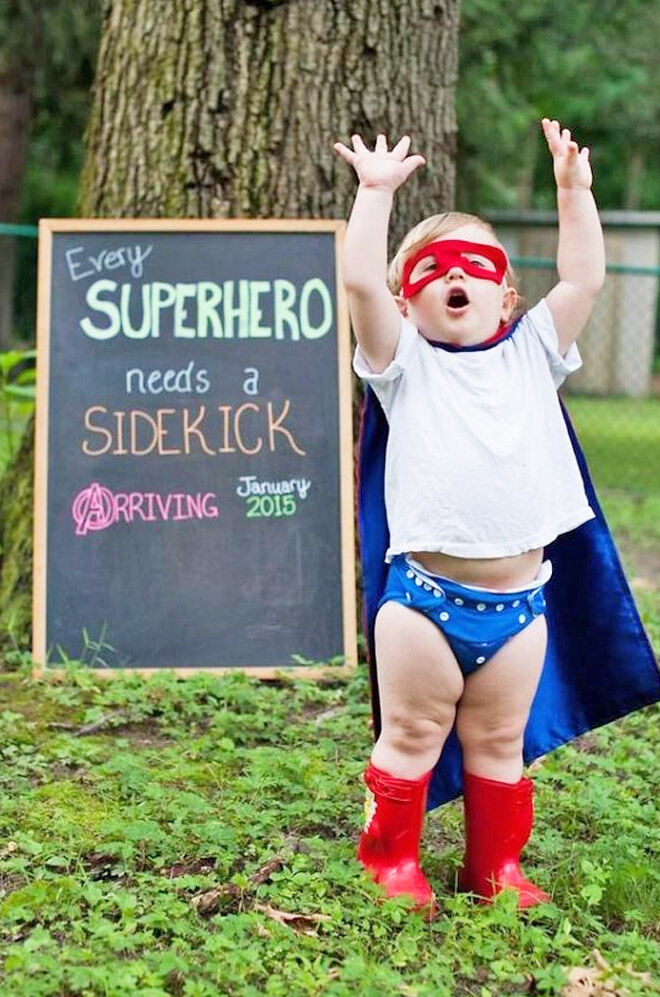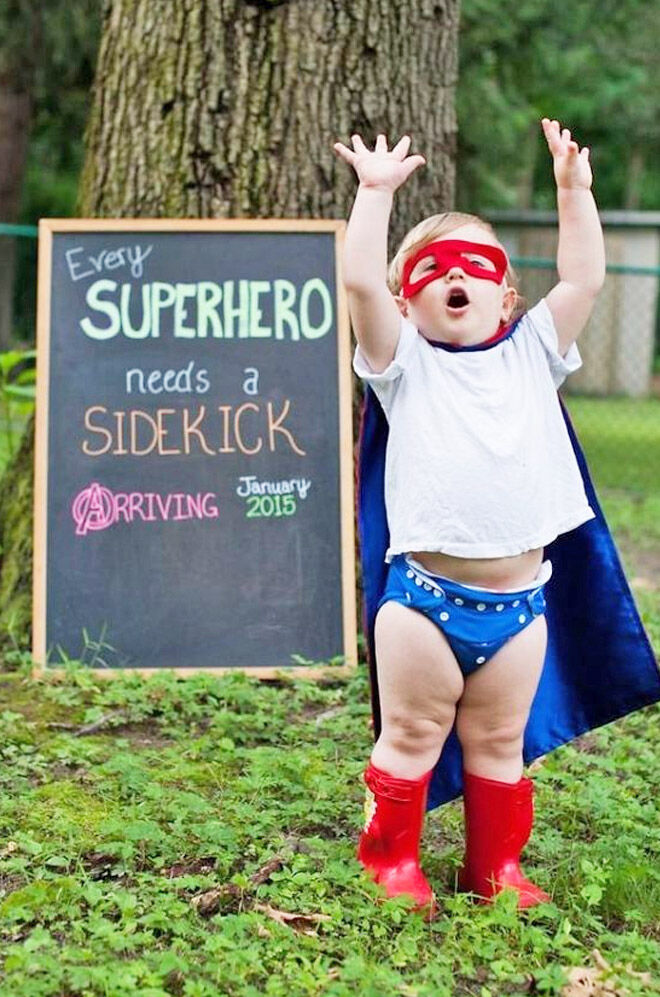 Get the soon-to-be big brothers or sisters in on the act for some adorable action shots. (source unknown)
18. Coming attraction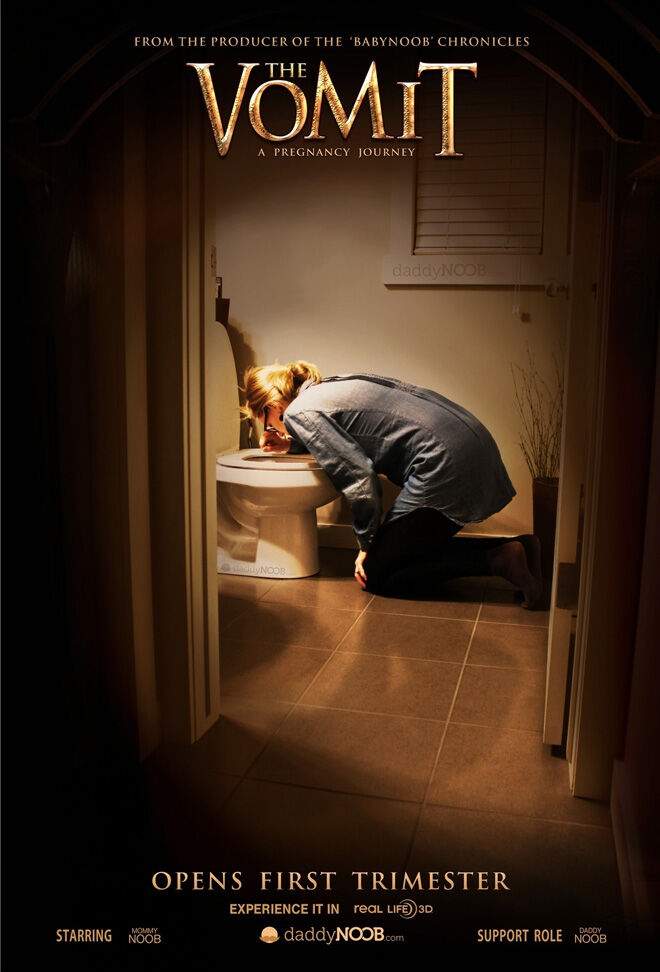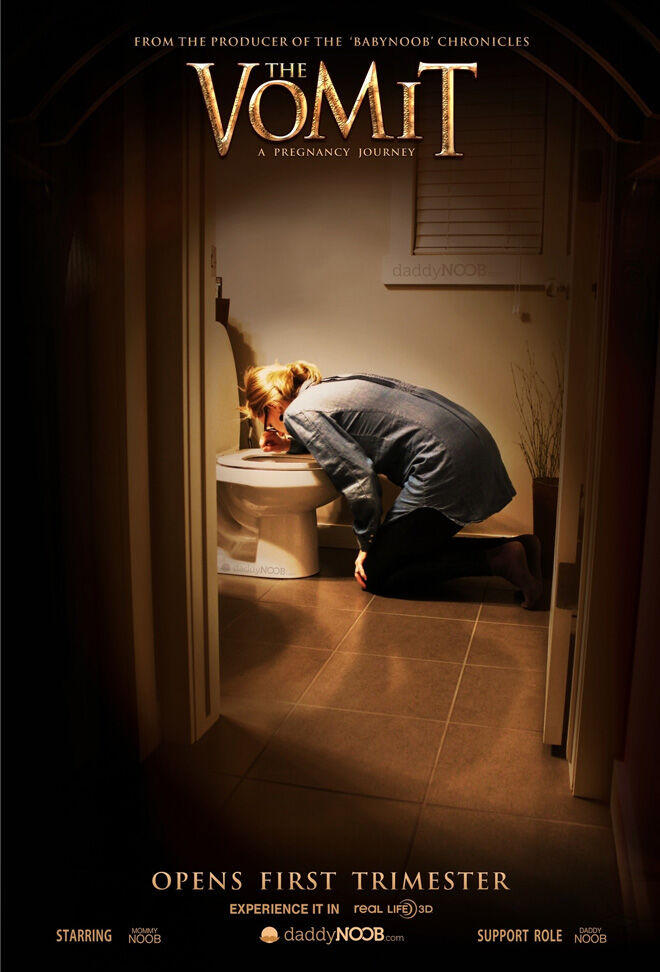 If you're a little bit clever with photo editing software creating a movie poster pregnancy reveal is what all the cool kids are doing. (via daddyNOOB)
19. Wear your heart on your sleeve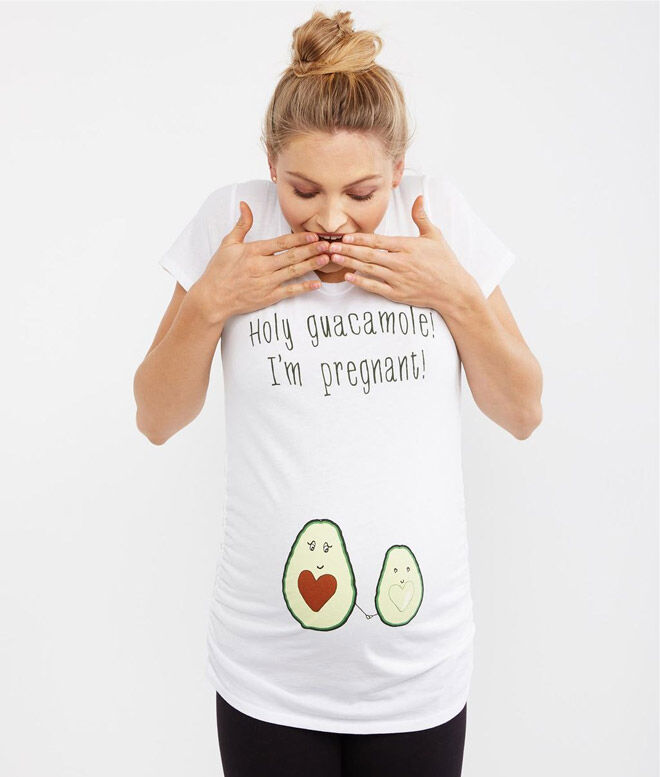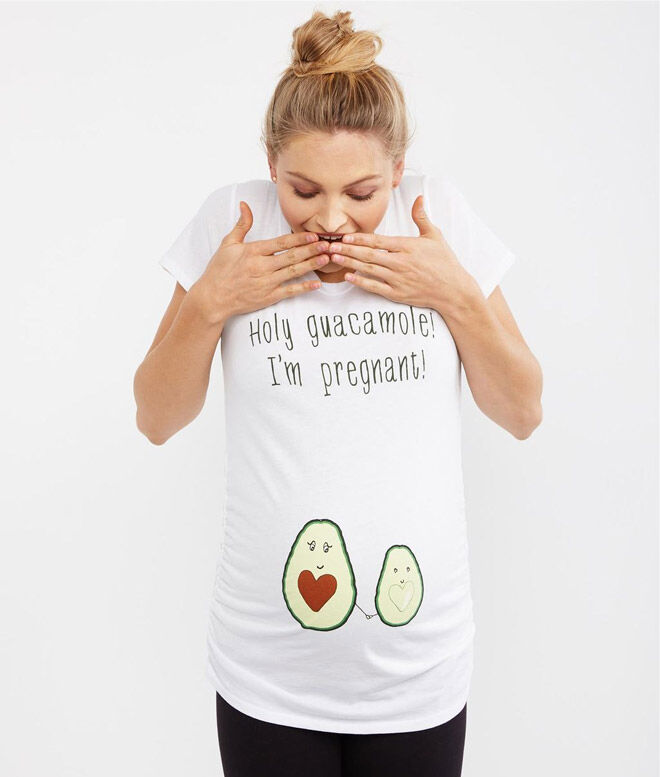 Naw, as if a little baby bump isn't cute enough, pop a Holy Guacamole Pregnancy T-Shirt ($39.29) on and watch the cute-factory go through the roof!
20. LEGO reveal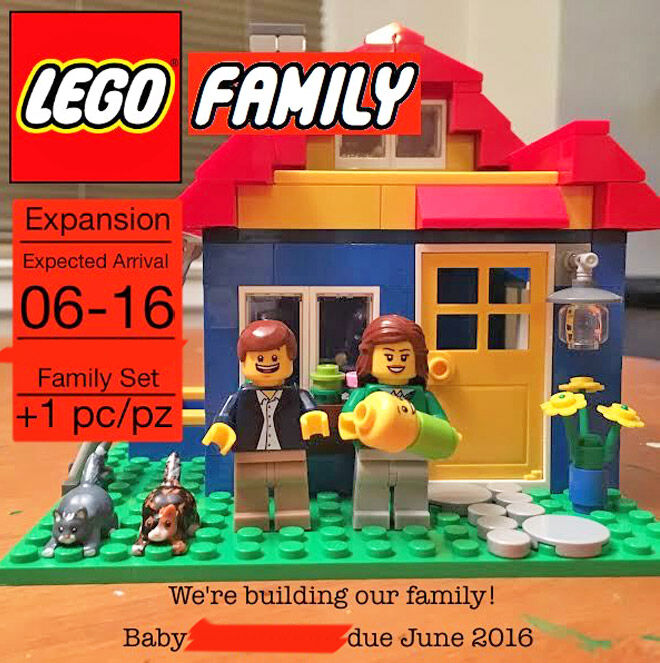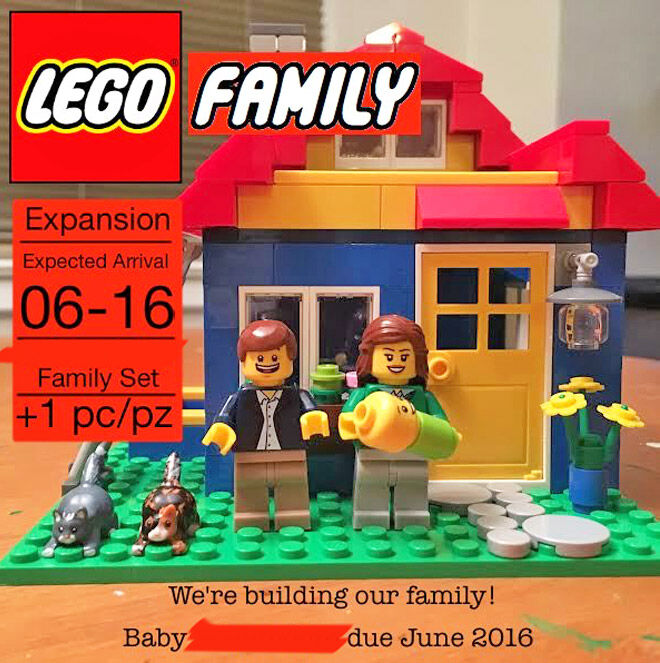 This clever dad-to-be created his own LEGO Family pack using Photoshop for a magnificent minifig reveal. (via Reddit)
21. A piece of the puzzle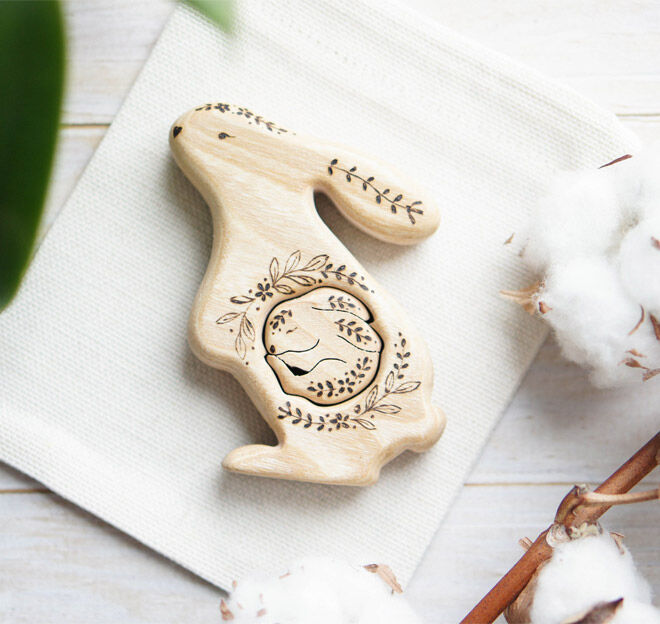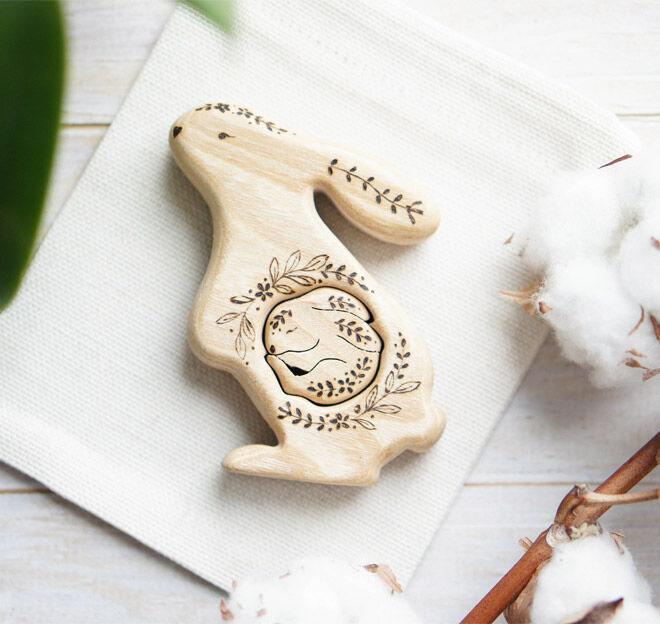 A touching way to tell a grandparent that you're expecting a little bunny, this Pregnancy Announcement Puzzle ($30.70) will become a treasured keepsake.
22. Read all about it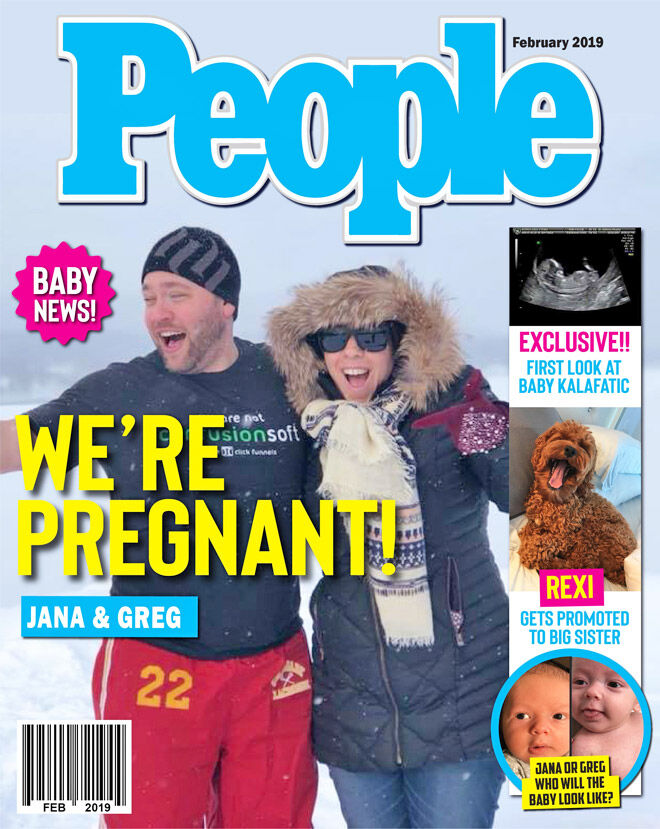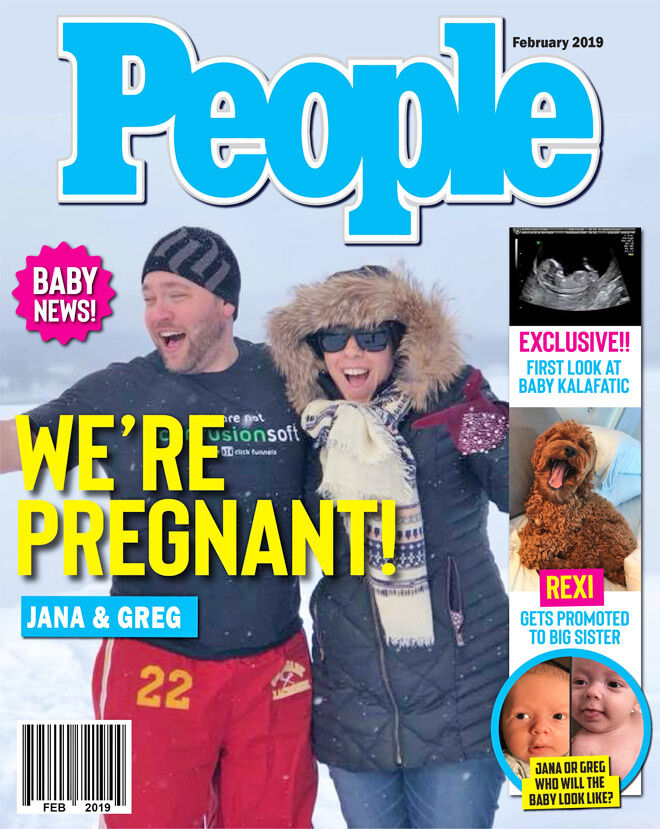 Because your pregnancy should be front-page news, grab a Pregnancy Announcement Magazine Cover ($38.37) downloadable and get your 15 minutes of fame.
23. Scratch it off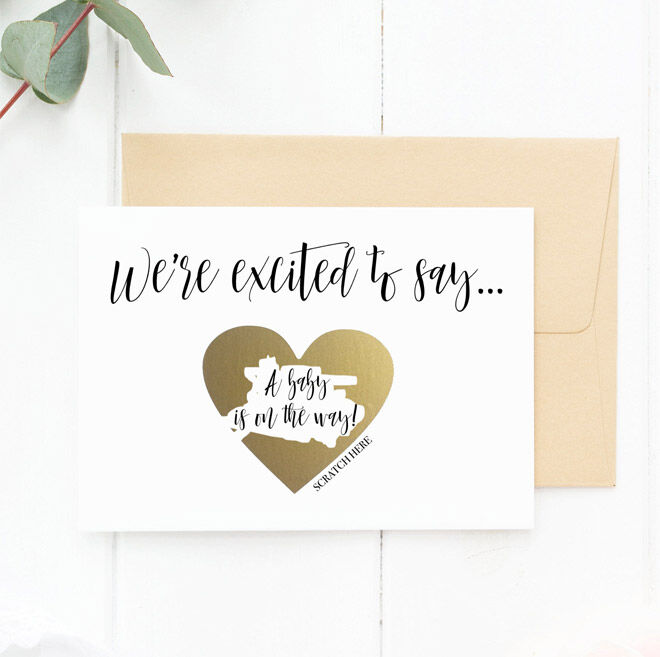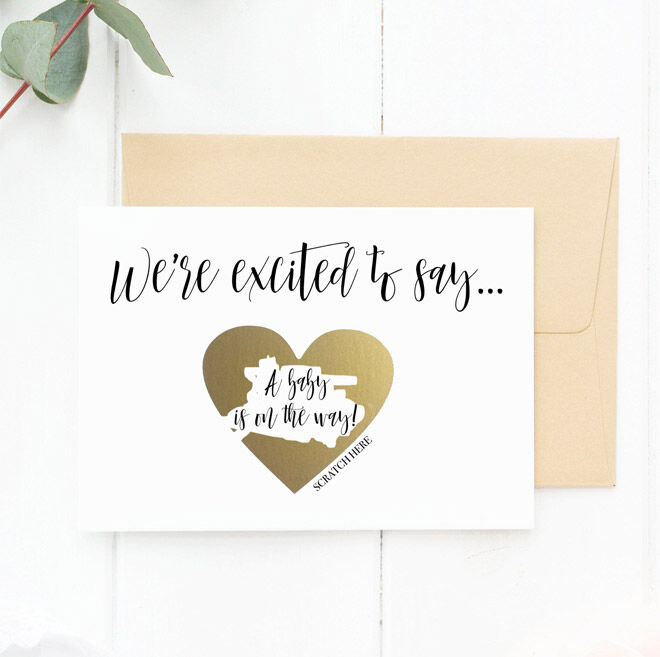 A Pregnancy Announcement Scratchy Card ($7.35) is a brilliant way to help those living far away feel the excitement of your big news.
24. Stitch it up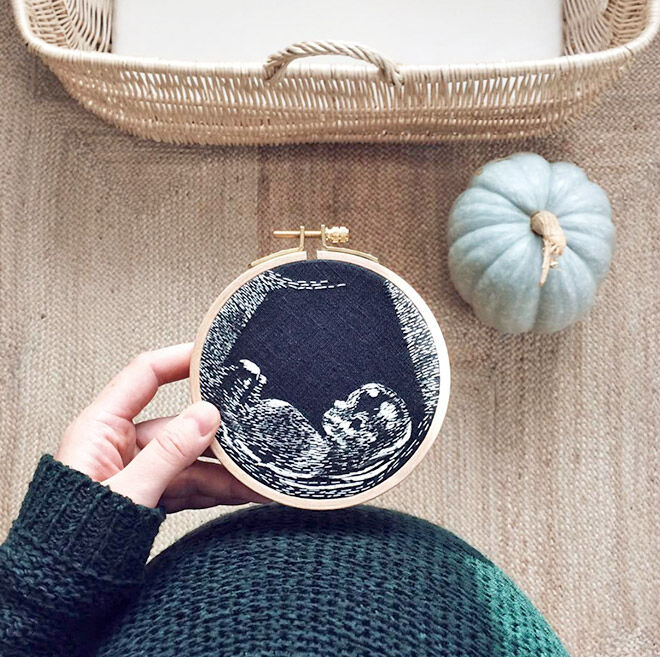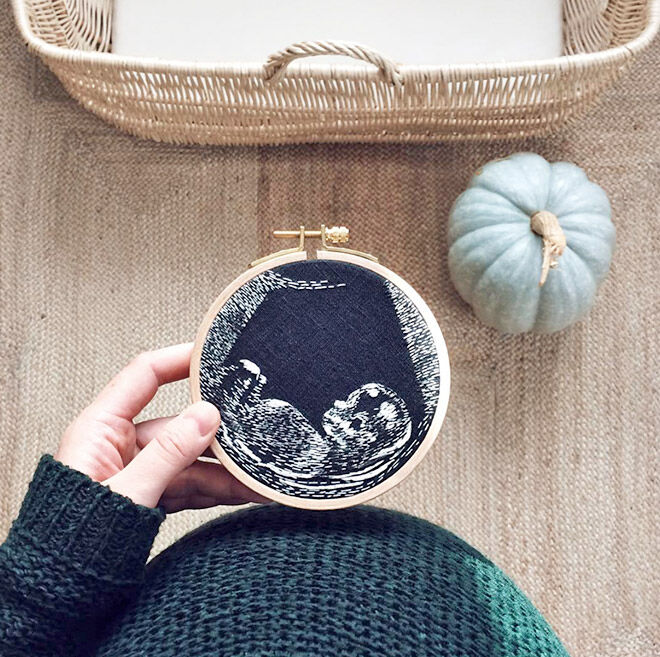 This crafty mumma created sublime embroidery with her ultrasound image. (via Veselka Bulkan)
25. Riddle me this …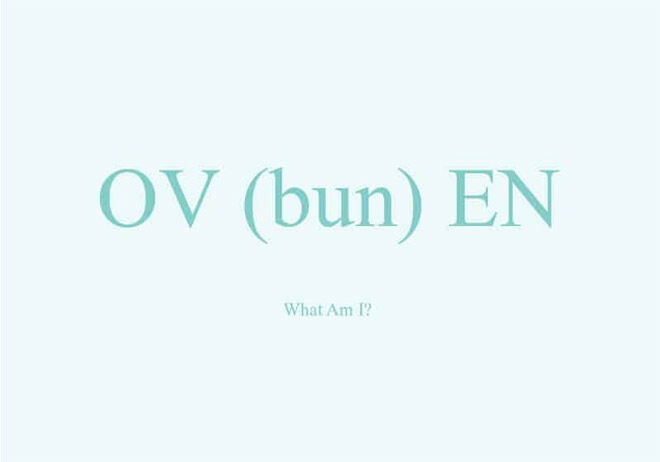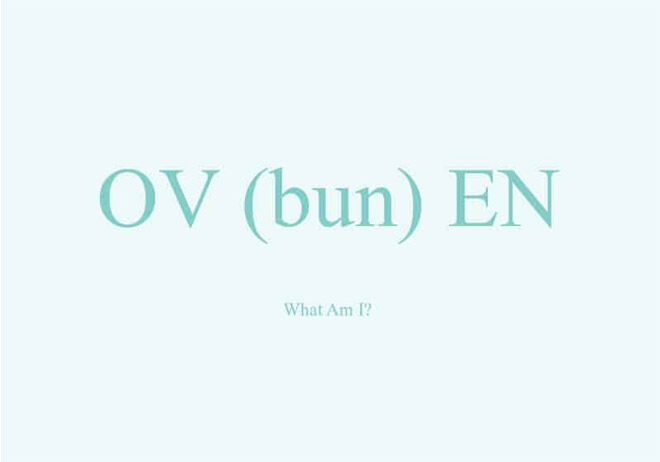 Post this to your social media and see who can solve the riddle first.
26. Game night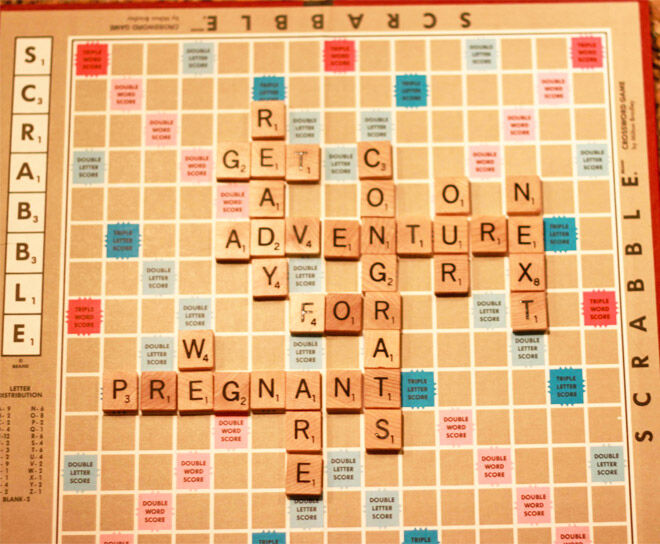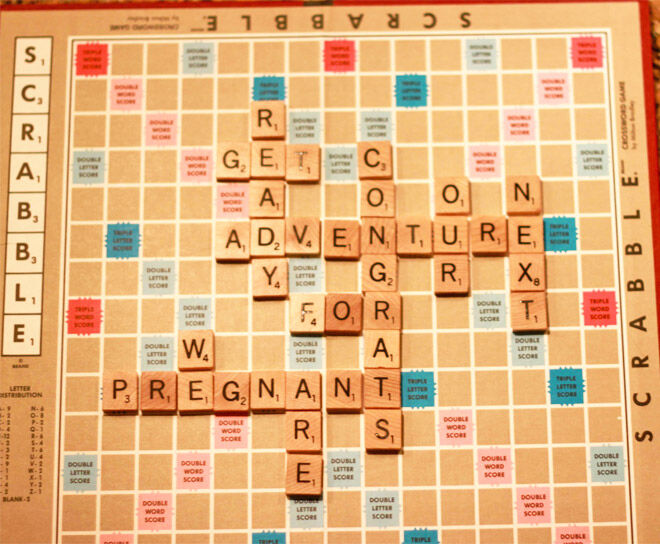 Spell it out the old-fashioned way with a Scrabble board. (via K and T)
27. The writing's in the sand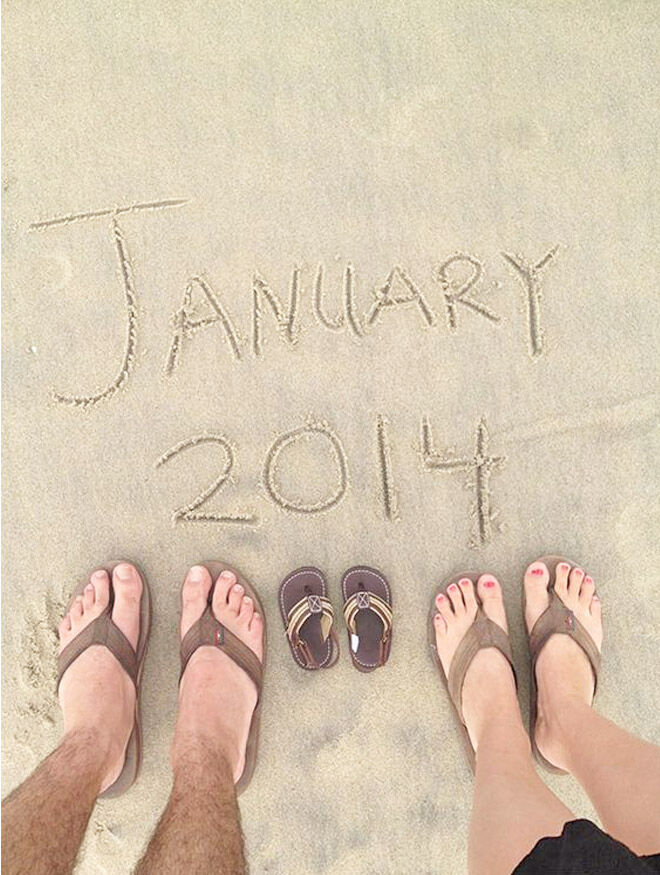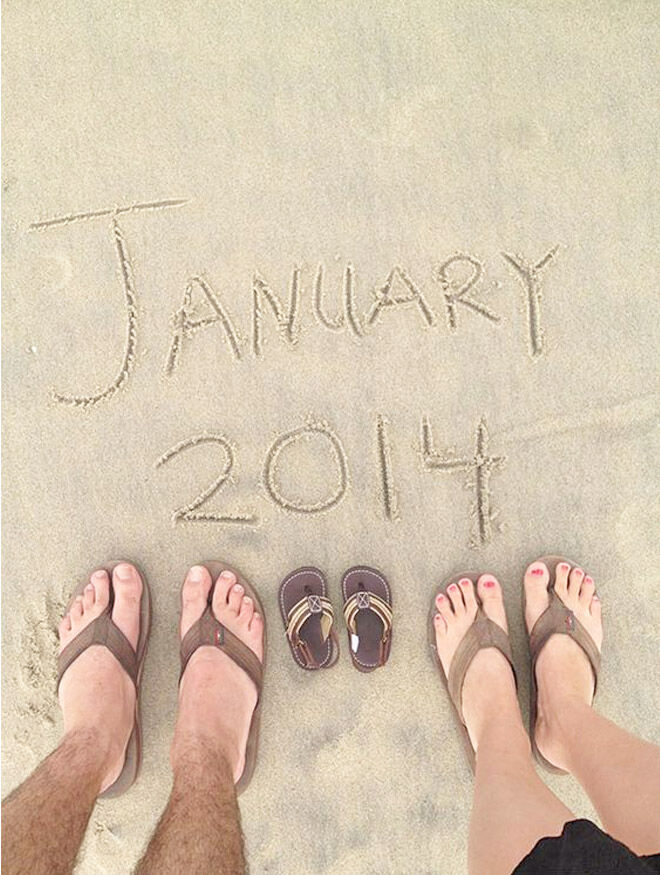 Summer baby on the cards? Get down to your nearest patch of sand and make this gnarly announcement. (source unknown)
28. My shadow and me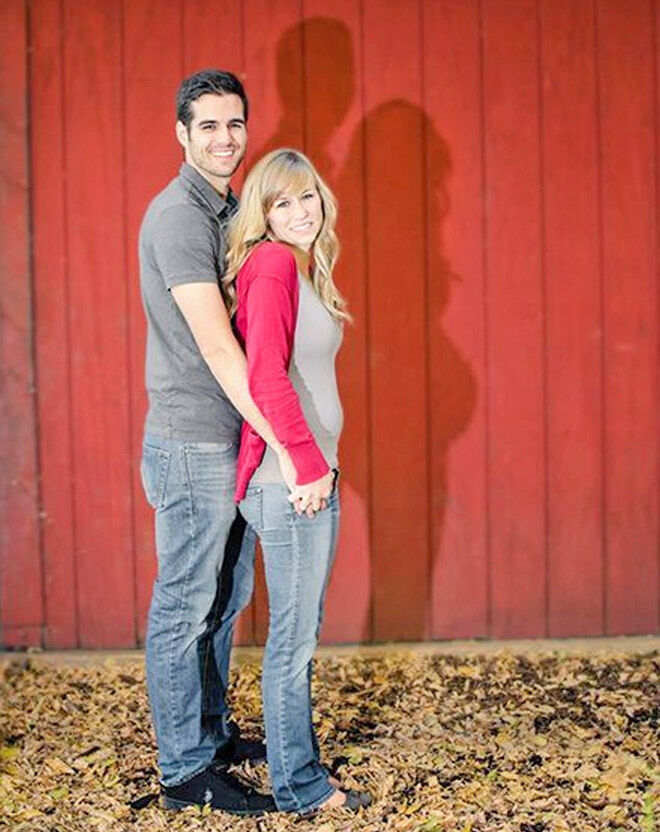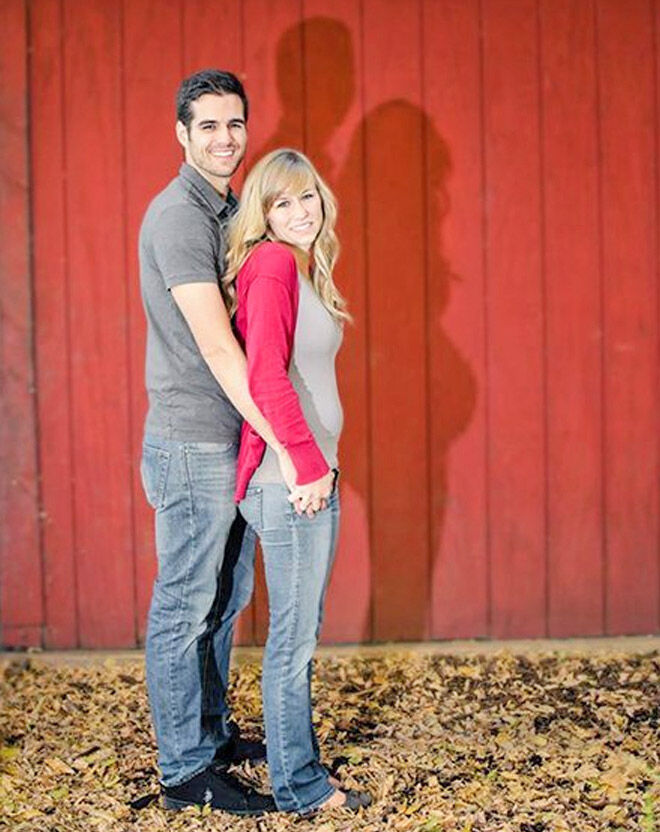 Without a shadow of a doubt, this has to be one of the most subtle pregnancy announcements ever. (via Like Mother Like Daughter)
29. A little something extra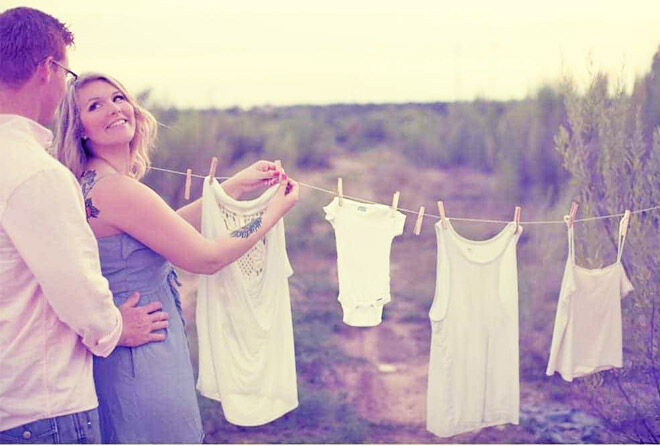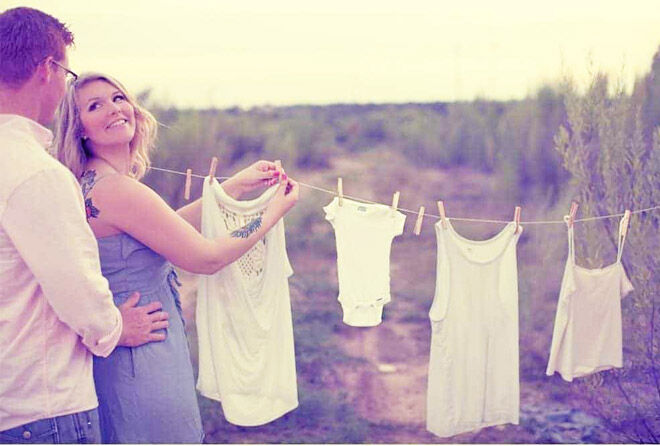 Just one more thing to add to the washing line … (via Abby Goertz)
30. Snap happy fun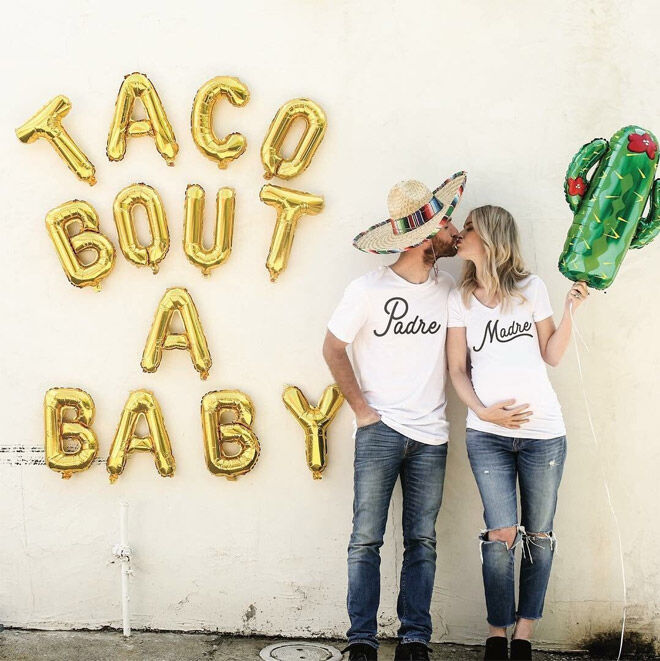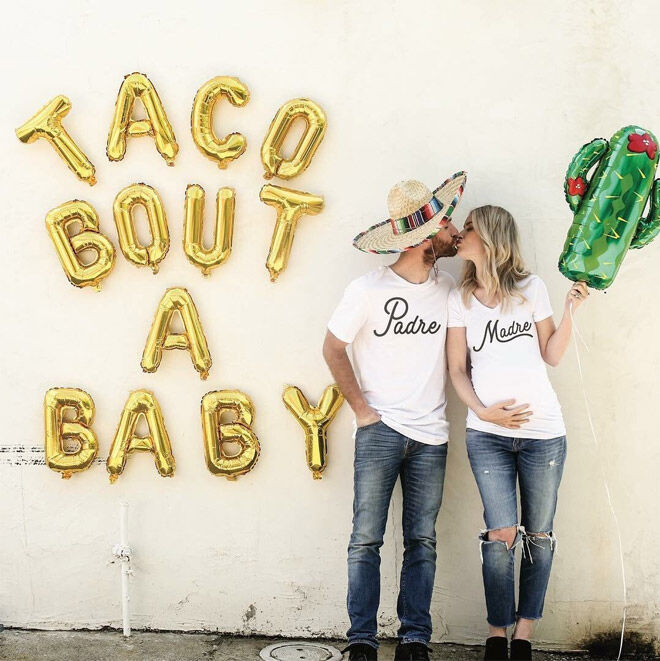 Don your matching Madre and Padres T-Shirts ($23.01) and pass round the sombreros, it's fiesta time!
31. Family recipe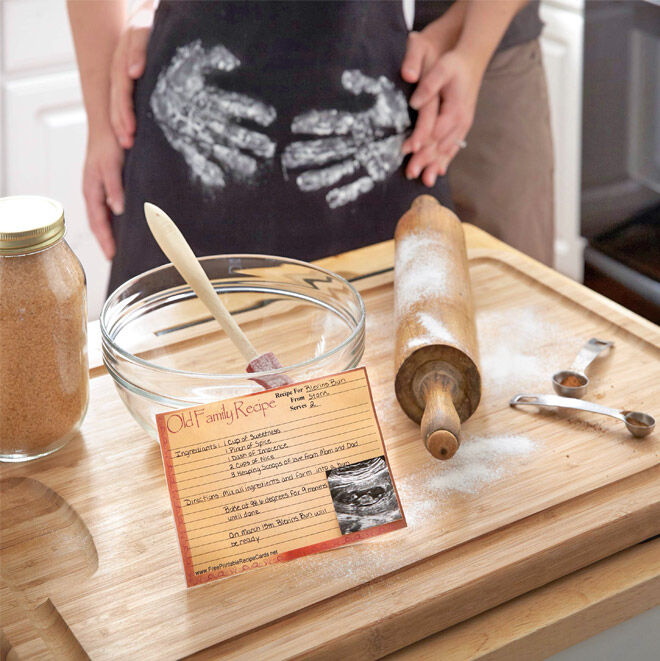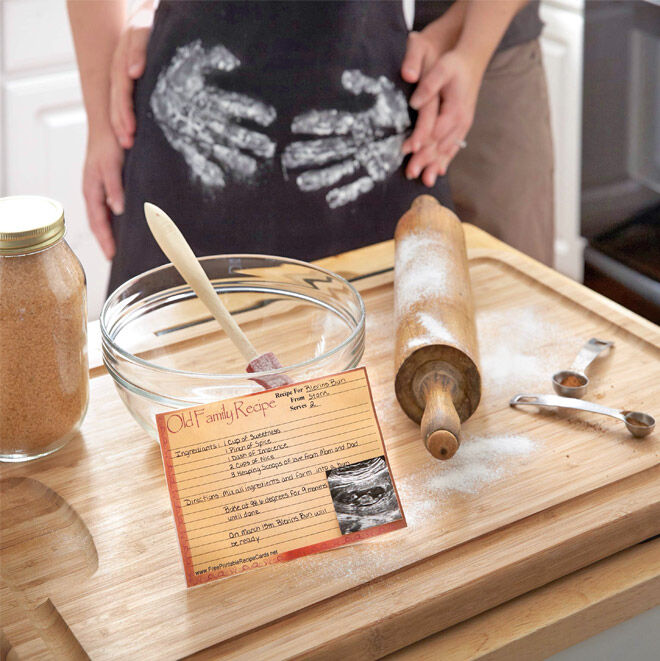 Perfect for a chef or a dedicated home cook. (source unknown)
32. A sweet surprise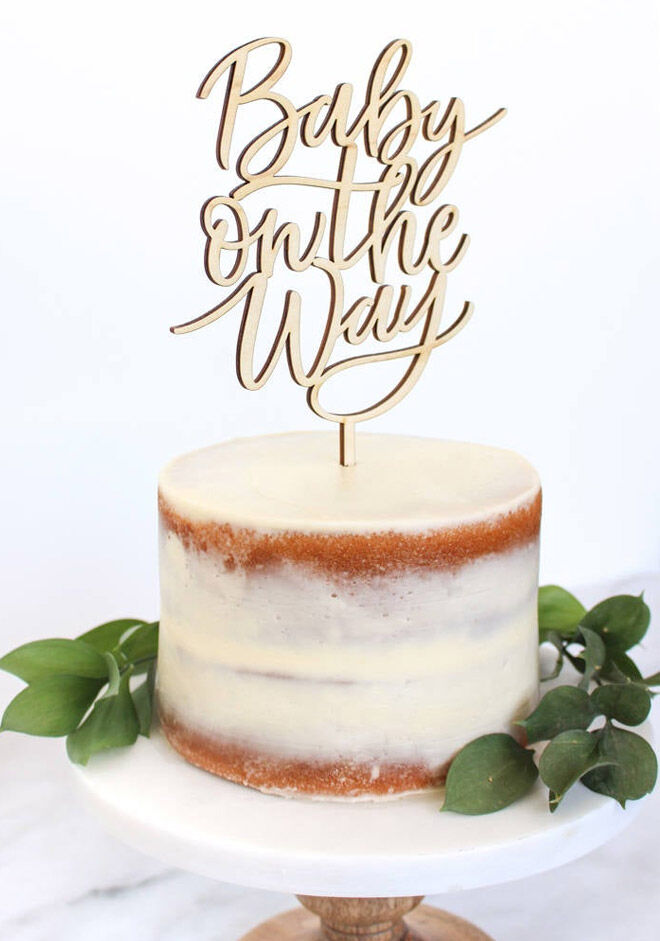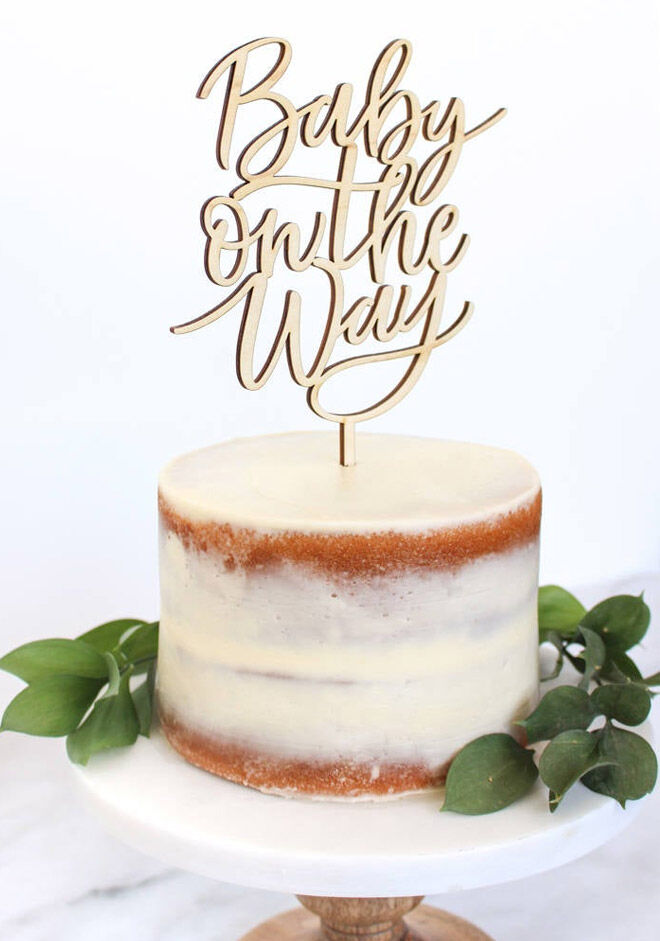 What's better than cake? Pregnancy reveal cake with a Pregnancy Announcement Cake Topper ($18.42), that's what!
33. Onesie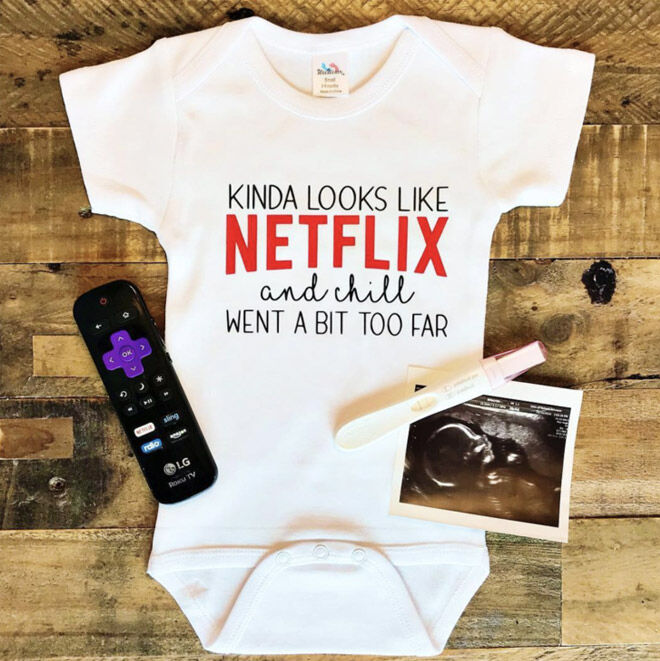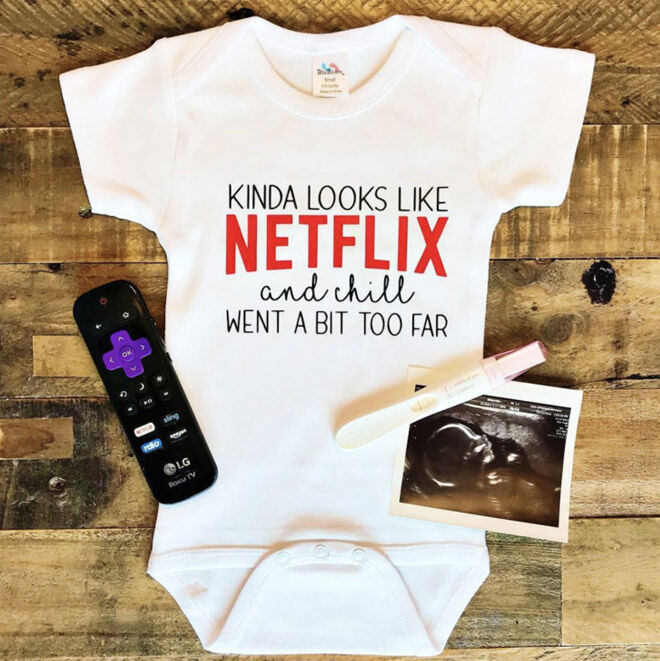 A Netflix Pregnancy Announcement Onesie ($20.54) is a thoroughly modern way to reveal there's a baby on board.
34. Gift a promotion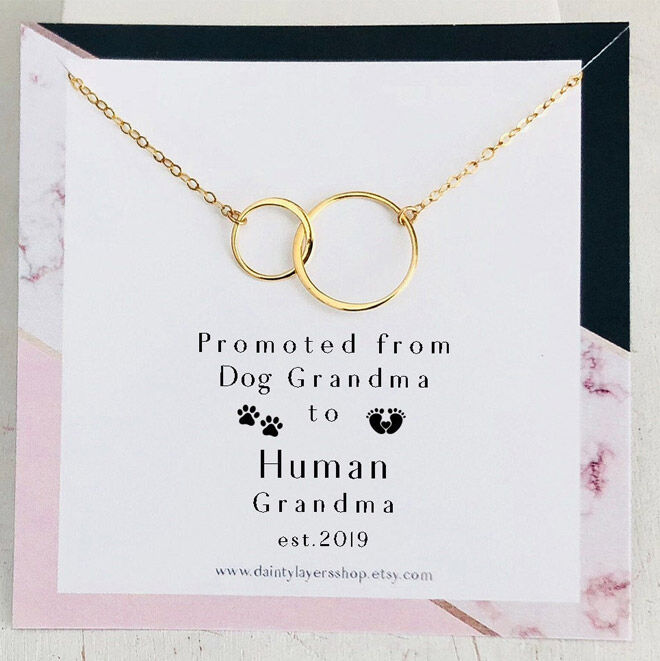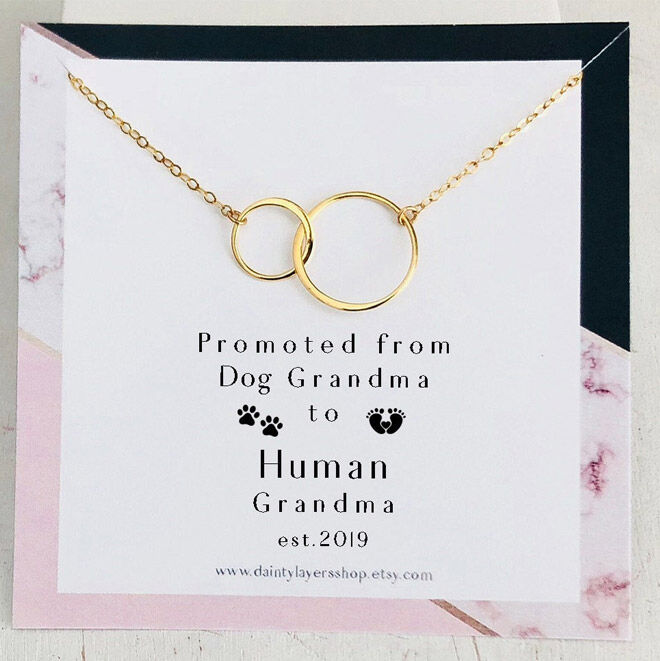 Got a fur-baby who loves their grandma? Get them to gift her a Promoted to Grandma Necklace ($49.12).
35. A sweet sign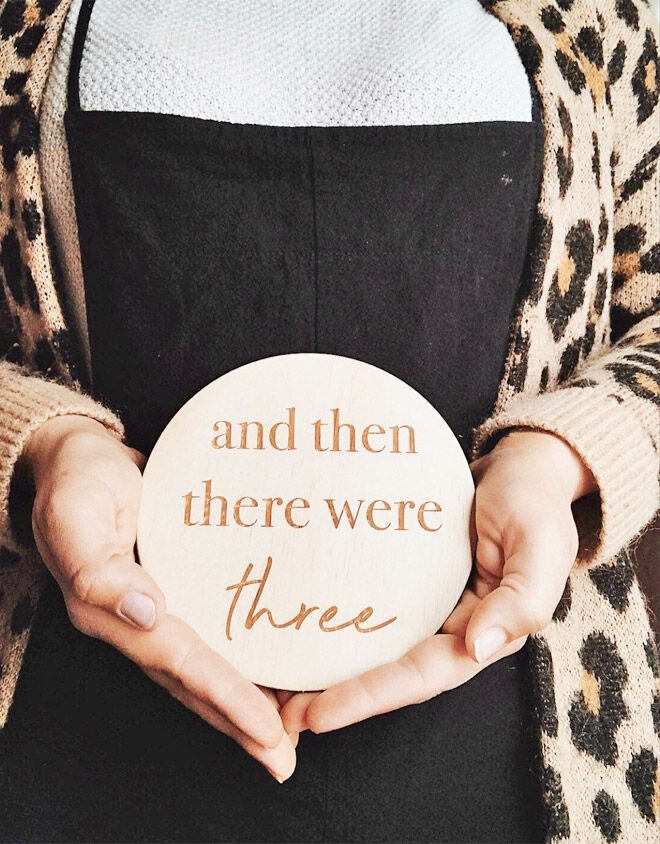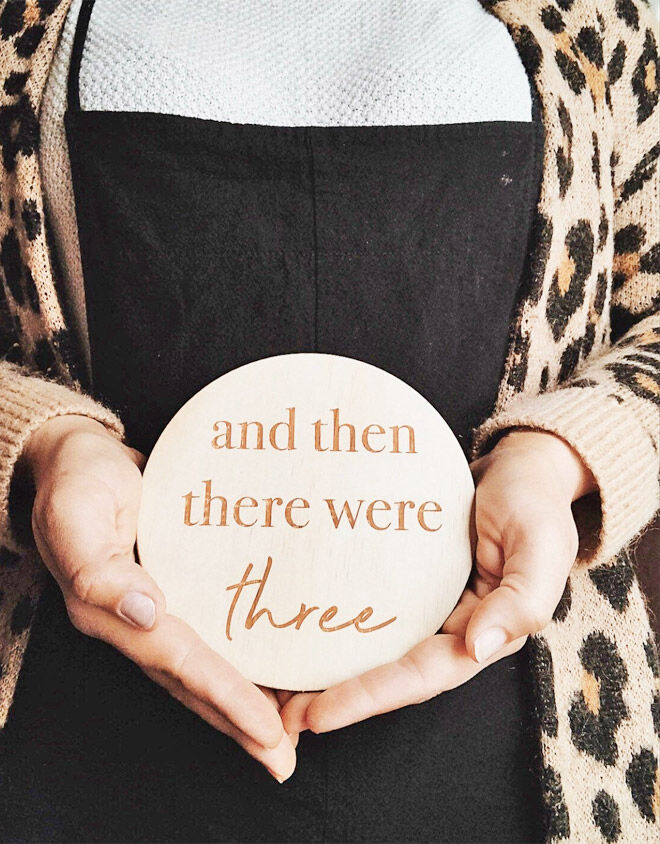 Simple and sweet, a Wooden Pregnancy Announcement ($19.99) can be used again once bub is born.
36. Cryptic card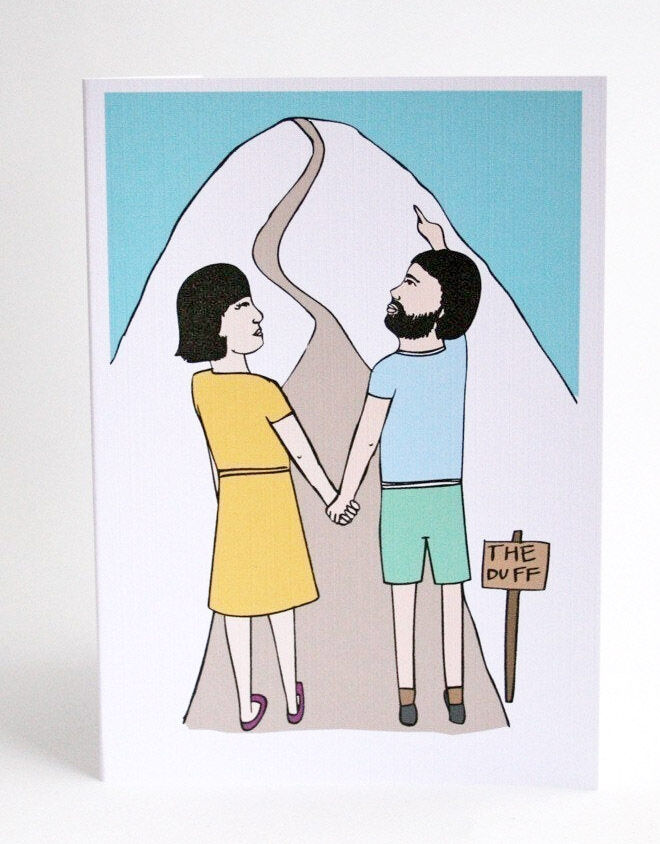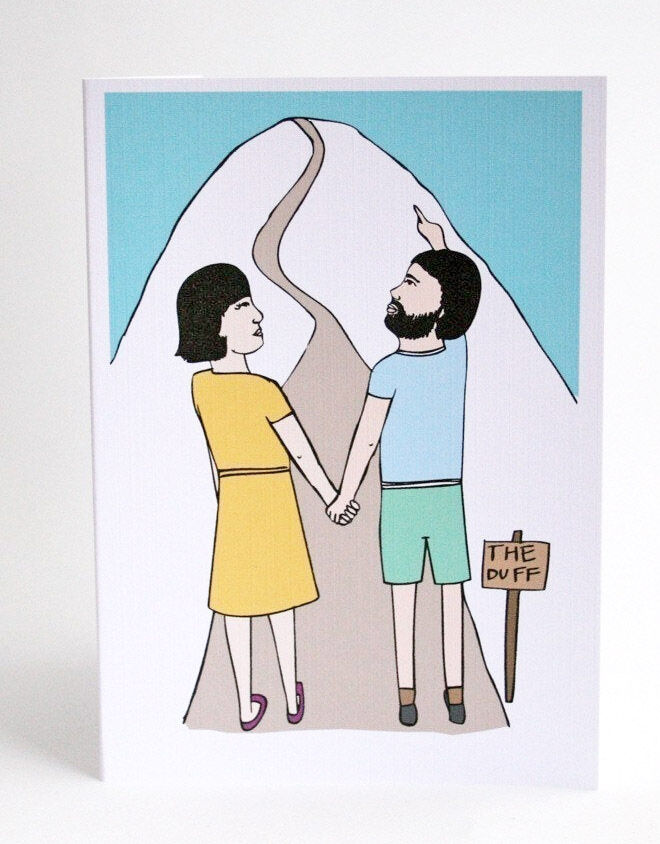 Send this Pregnancy Card ($6) to your friends and family and see how long it takes them to figure it out.
37. Creative cupcakes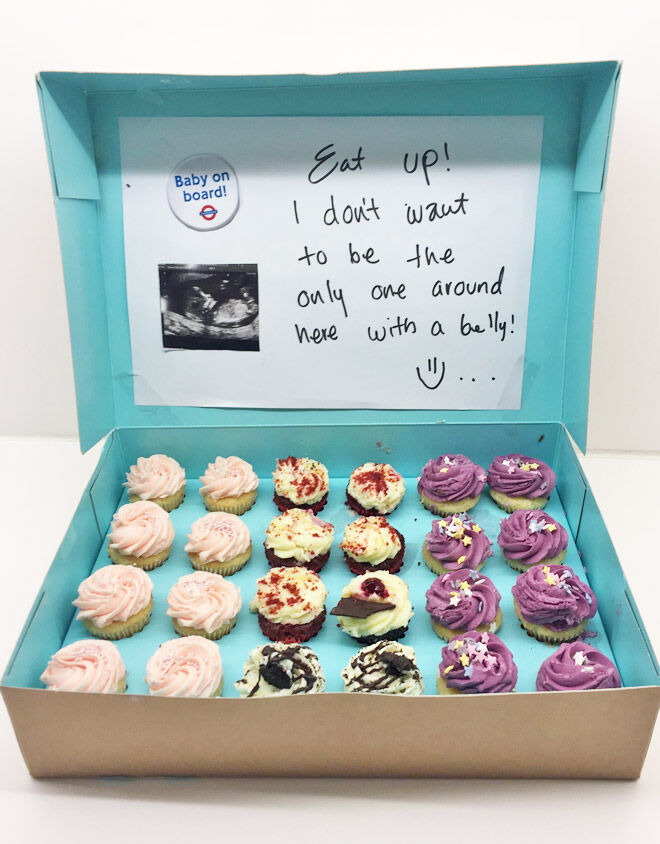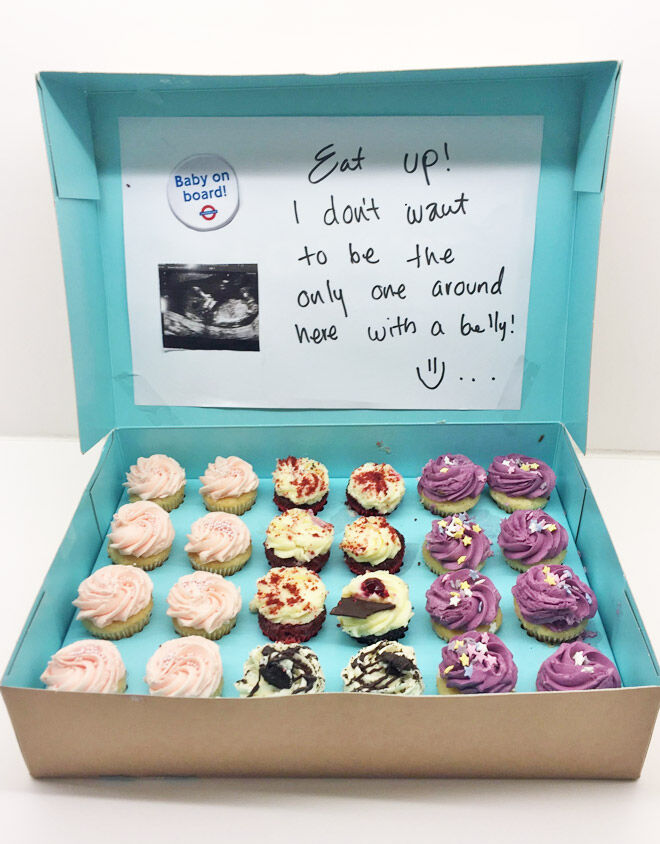 Now this is the ultimate way to announce your pregnancy at work. (source unknown)
38. Wedding rings

One plus one equals a little one on the way. (source unknown)
39. Egg-specting!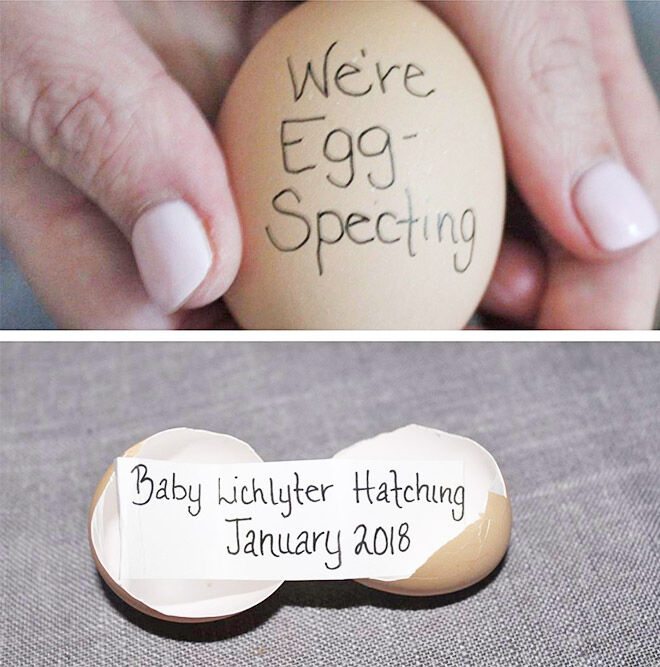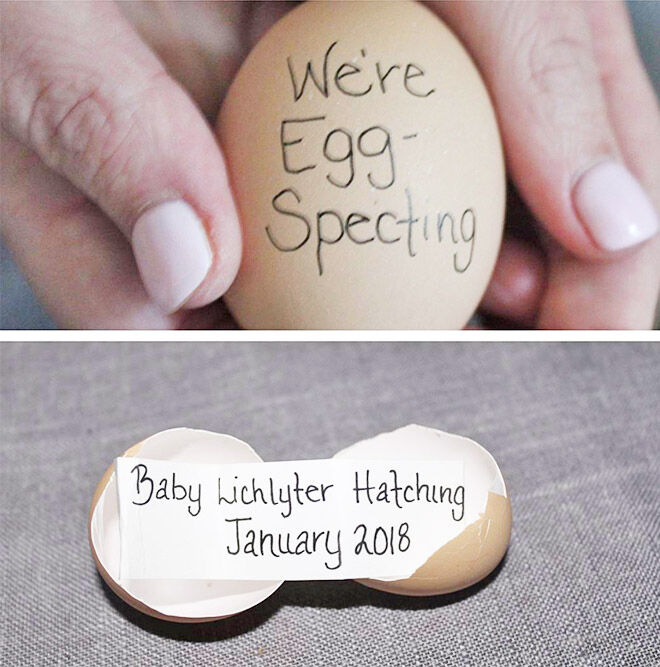 Perfect for little hatchlings due around Easter time. (via andrea.lichlyter)
40. Hats off!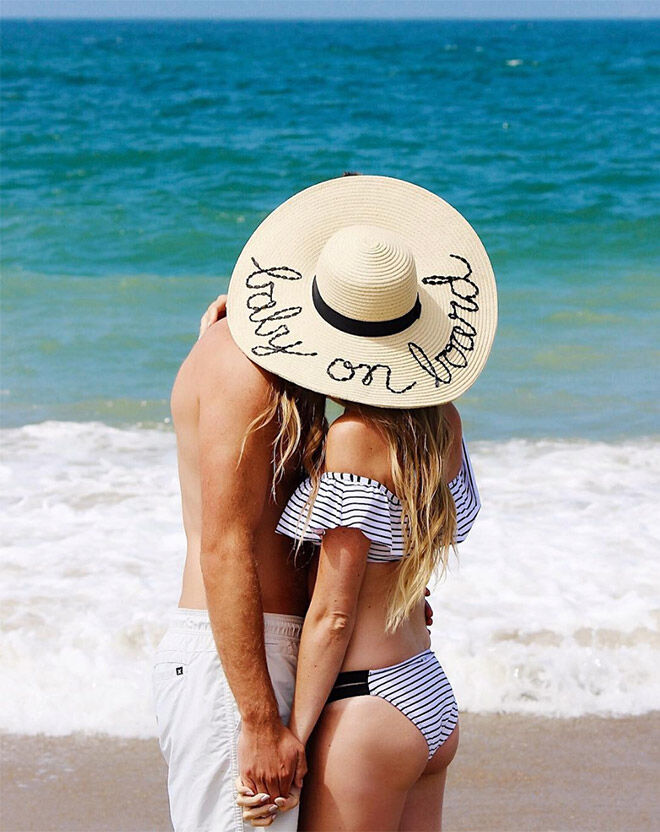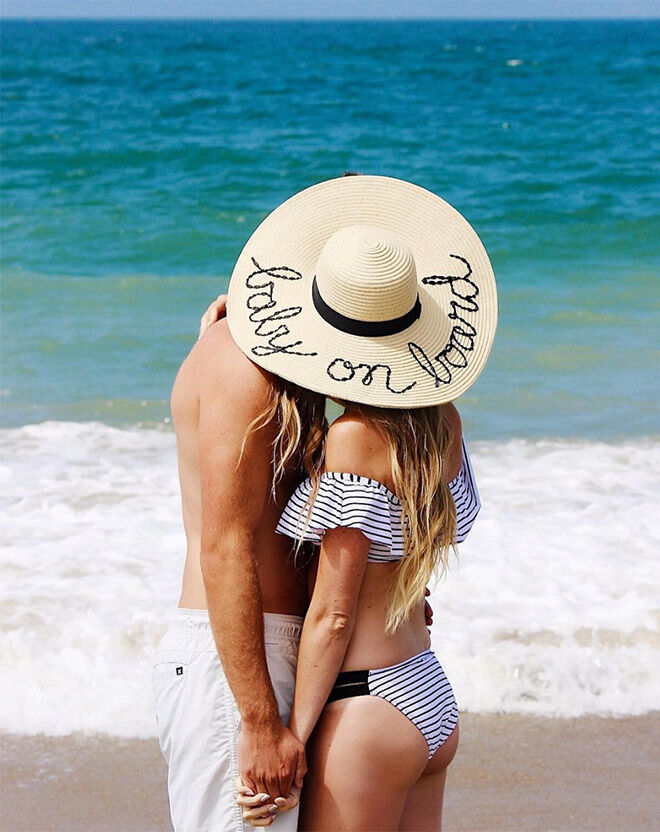 This mumma got her sew on and crafted this stitched hat herself. (via Bianca Tyler)
41. Baby baking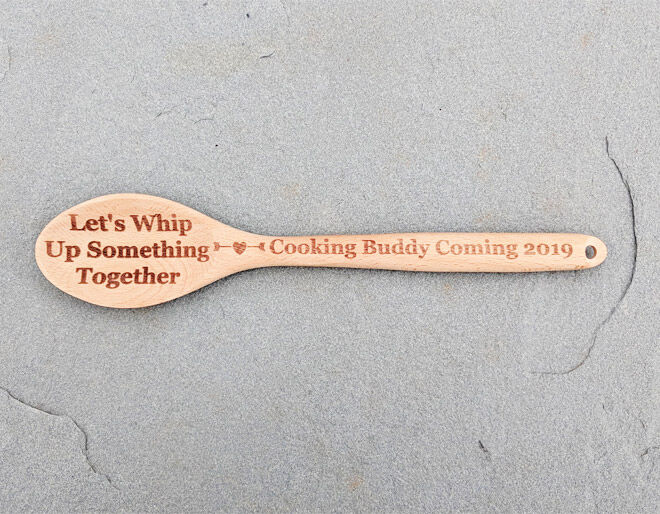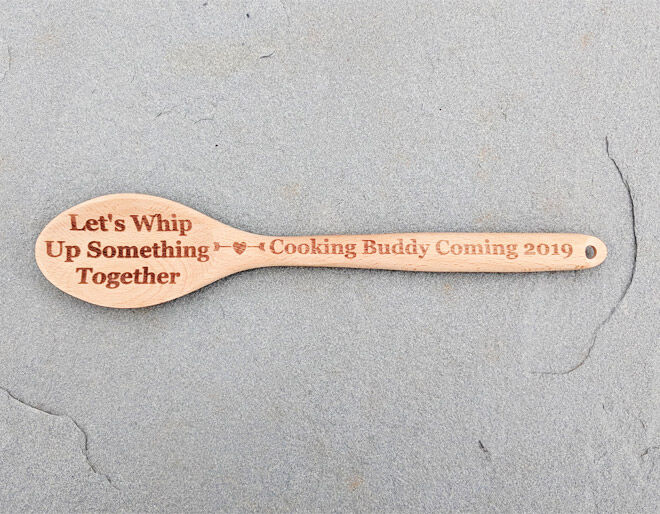 Keen cooks or chefs – this Pregnancy Announcement Wooden Spoon ($23.02) needs to be in the mix when announcing your little bun in the oven.
42. Comic book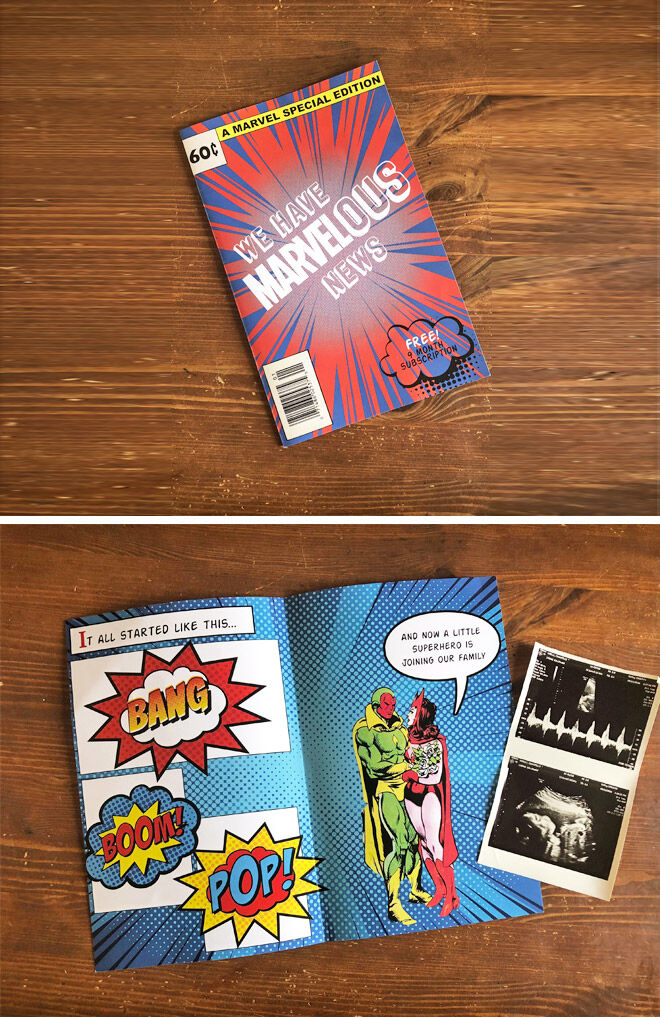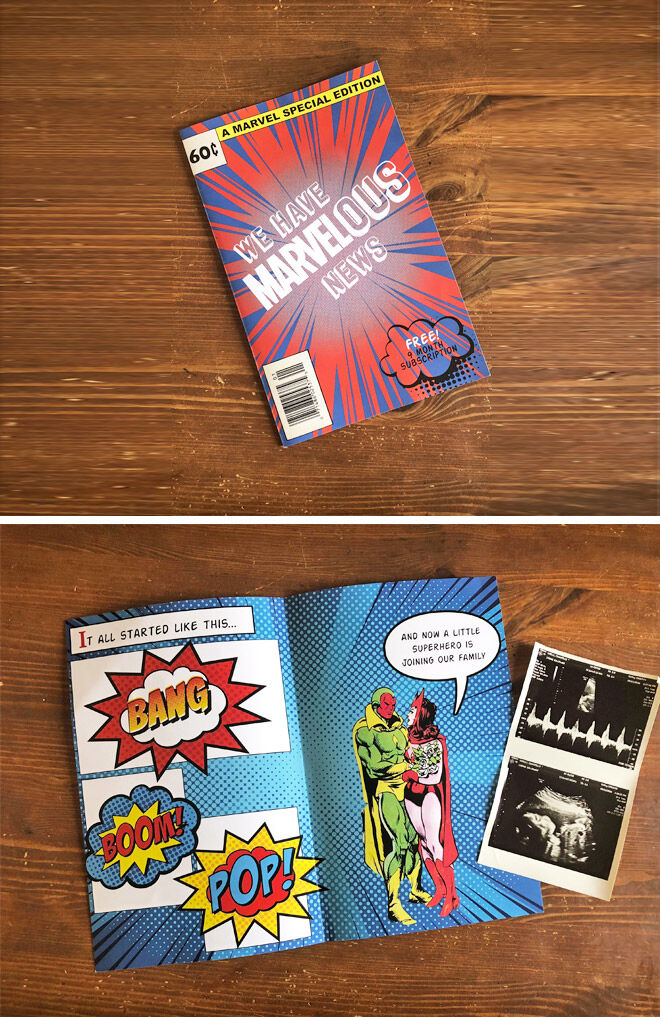 One for the comic fans – get your very own Marvel Comic Book Pregnancy Announcement ($8.44) downloadable.
43. Drink to that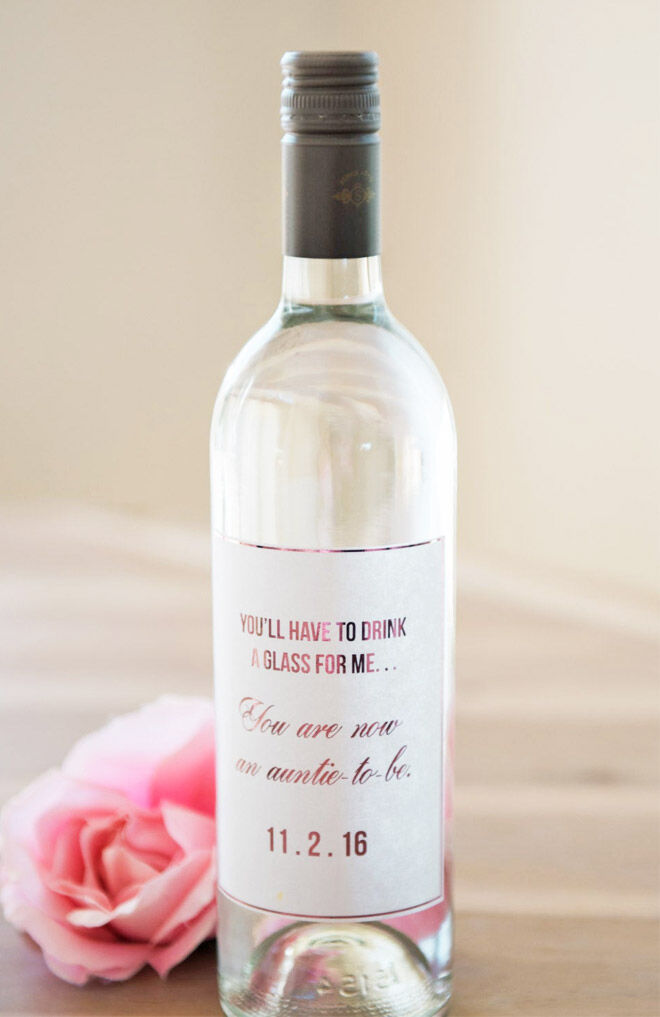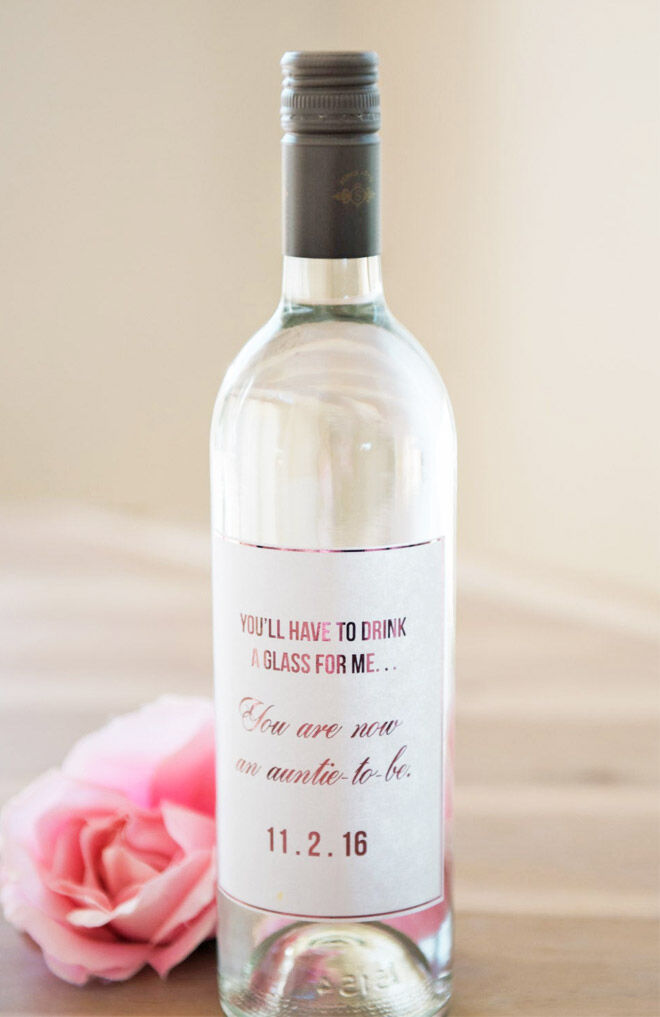 Just because you can't drink to celebrate, doesn't mean everyone else can't! Make your own wine bottle pregnancy announcements with a Pregnancy Announcement Wine Label ($12.28).
44. Pregnancy test reveal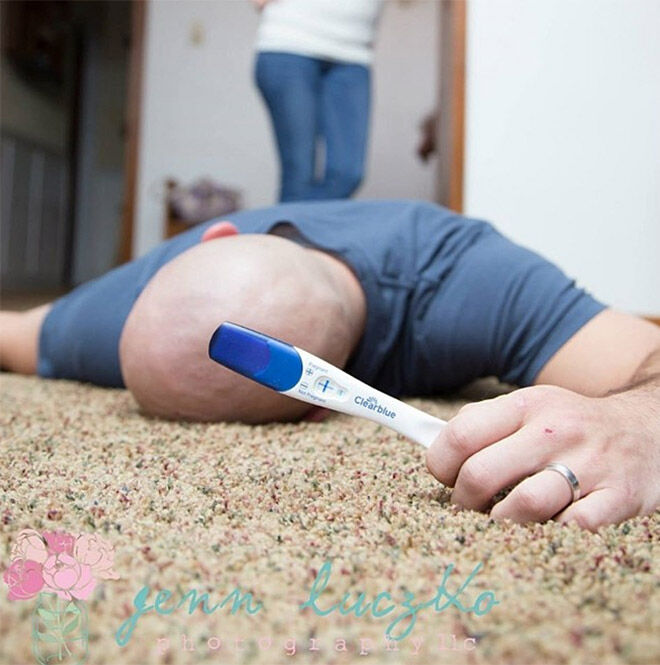 Because sometimes, it's all a little overwhelming! (via Jenn Luczko Photography)
45. Eating for two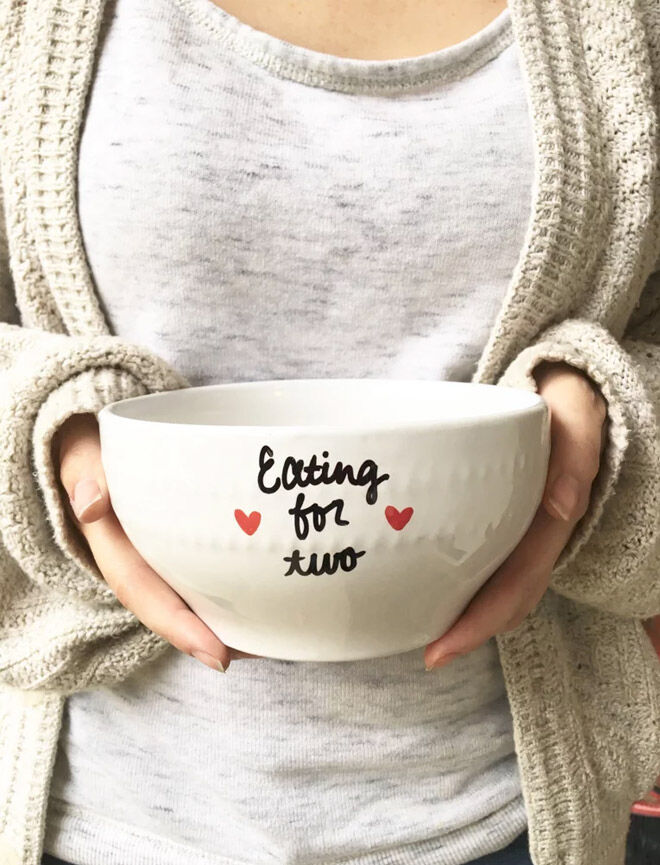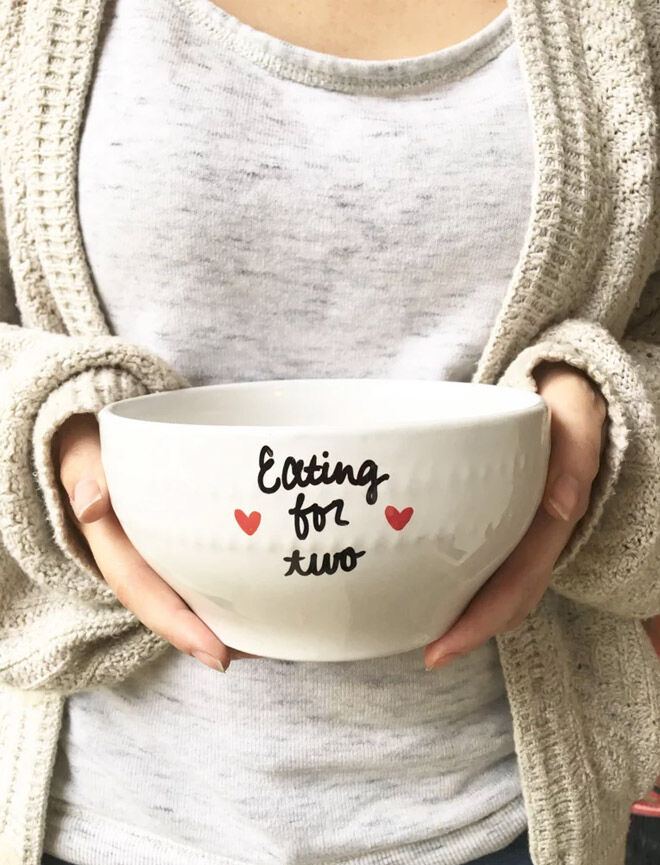 You sure are – so make sure you tell the world! (image via MaBelleViolet, similar available from LifeLoveCreations)
46. Outsource to a celeb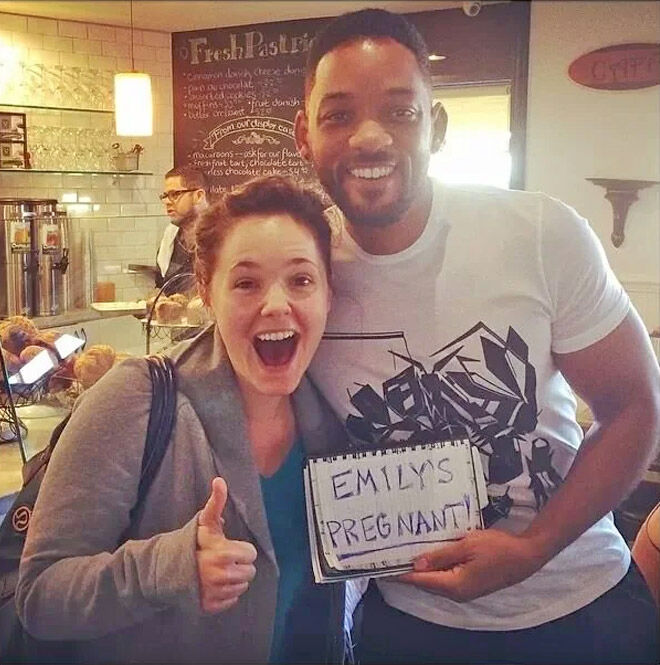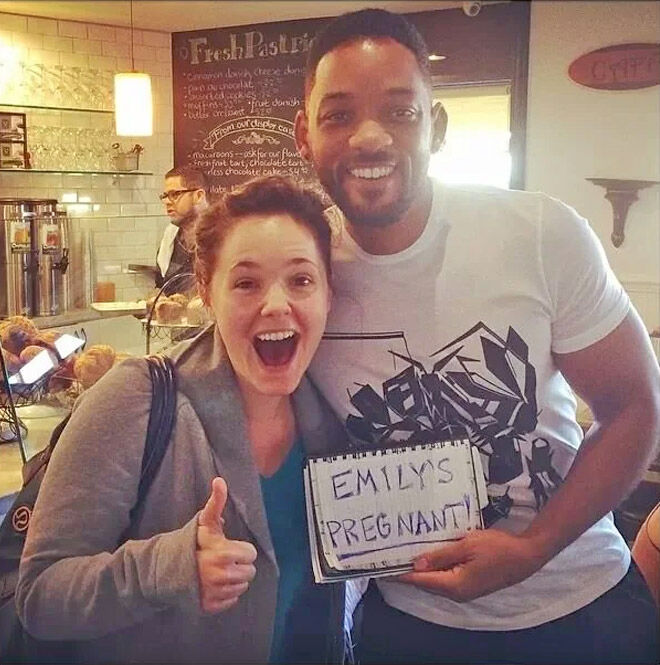 If you happen to bump into a movie star while out and about, rope them into a pregnancy reveal. (via Reddit)
47. Sock it to 'em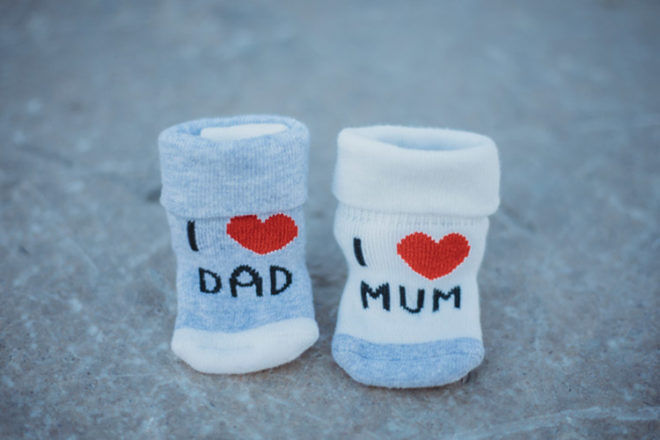 These heart-meltingly adorable socks say it all.
48. Knock, knocked up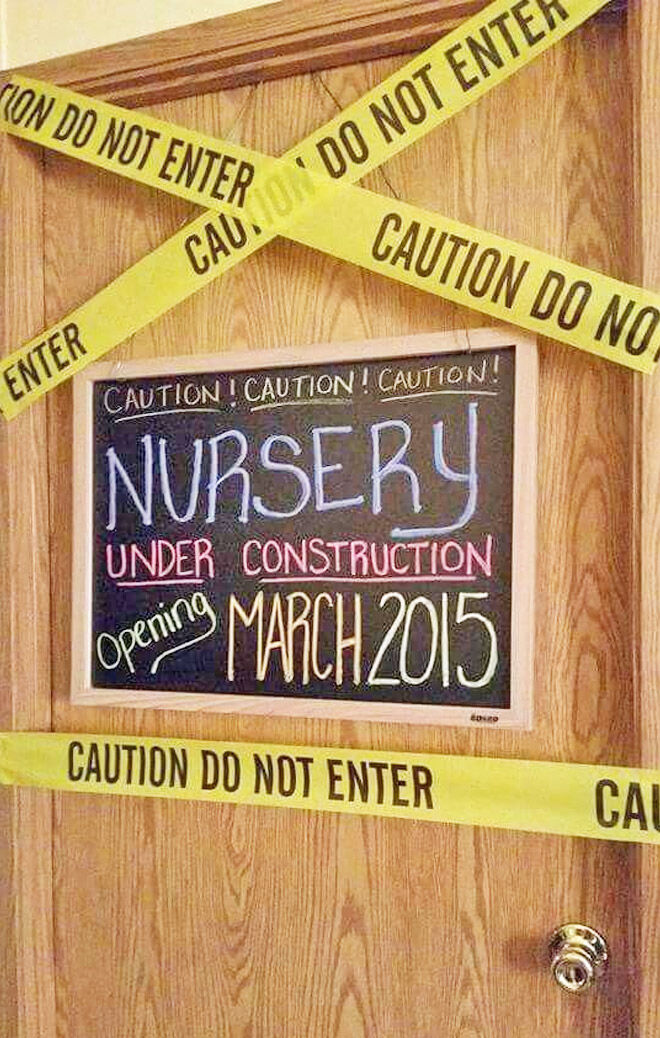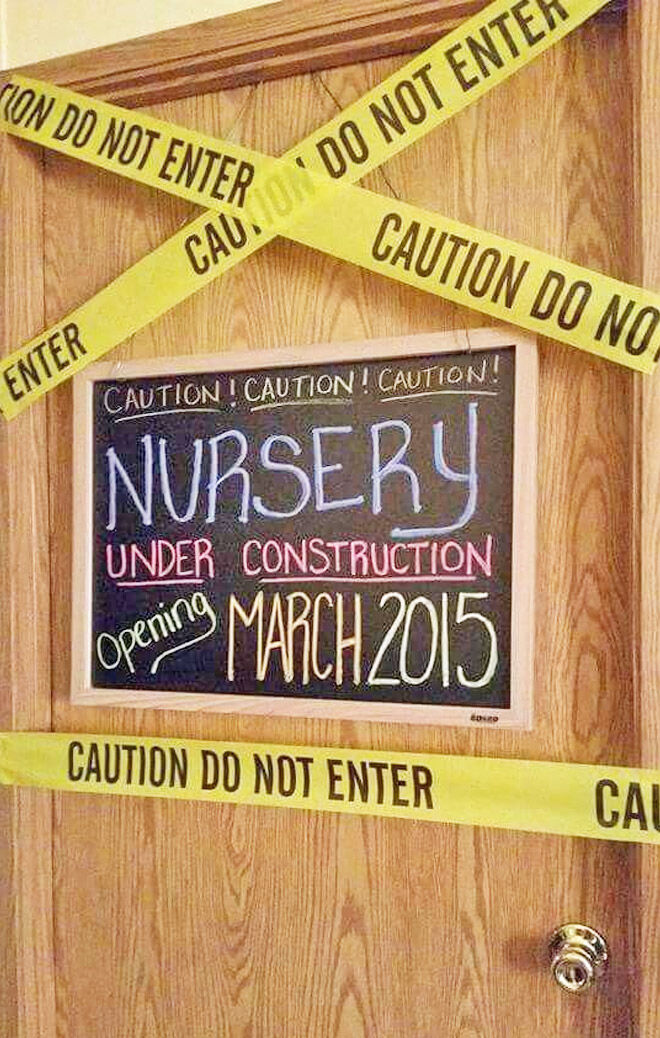 A chalkboard and yellow tape and you're set. (source unknown)
49. New brew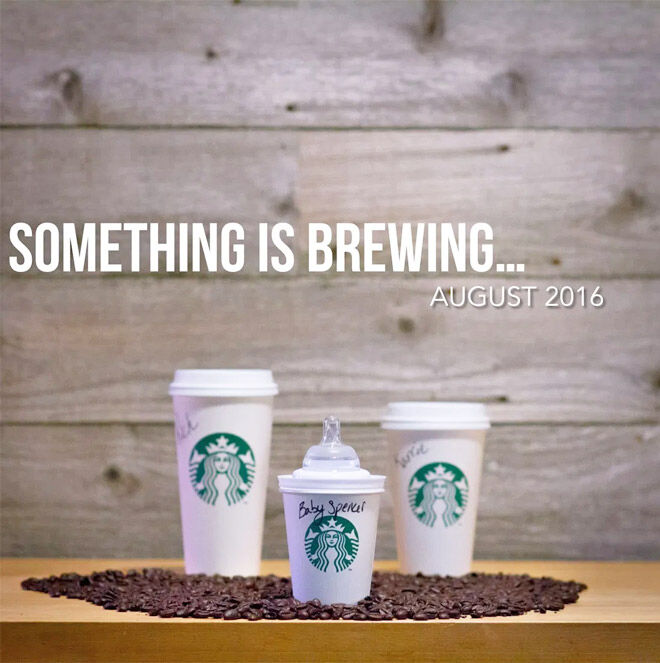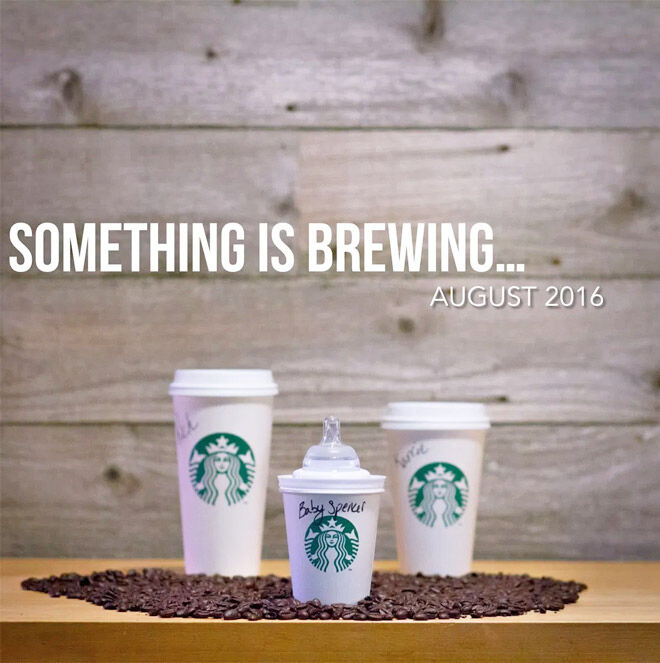 Caffeine addicts, there is no better way to reveal you have a little babyccino on the way. (source unknown)
50. Spell it out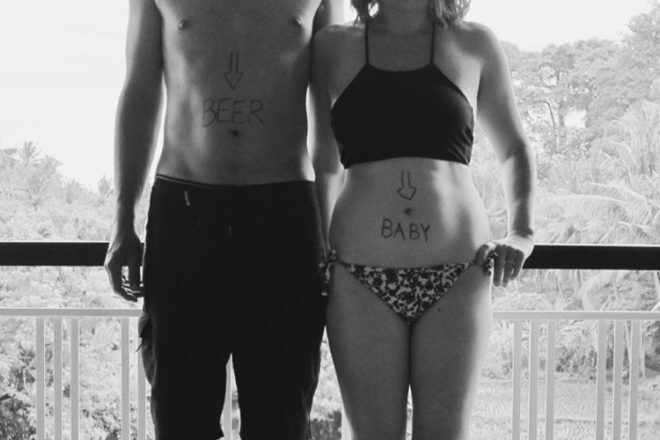 It doesn't get much more obvious (or easier) than taking to your new belly with a texta.
Read next …
Want even more ways to reveal your big news? These next articles have a bunch more pregnancy reveal ideas: