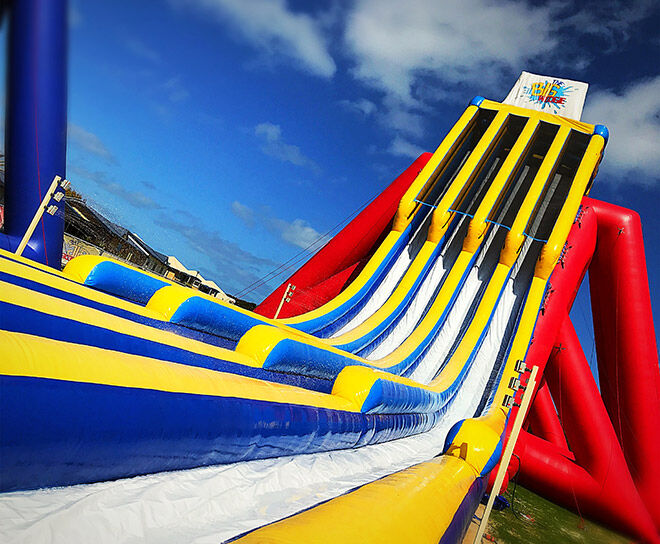 Get ready to make a splash – the world's tallest freestanding inflatable waterslide is back and ready to thrill families across Australia.
The hugely popular The Big Wedgie is making a return to Adelaide and the Gold Coast these school holidays with plenty of thrills for little kids, big kids and the biggest kids of all (we're looking at you parents!).
Four inflatable, family-friendly waterslides are on the menu as the warm Aussie weather hits its straps. It's time to get wedgied!
The Big Wedgie inflatable waterslide park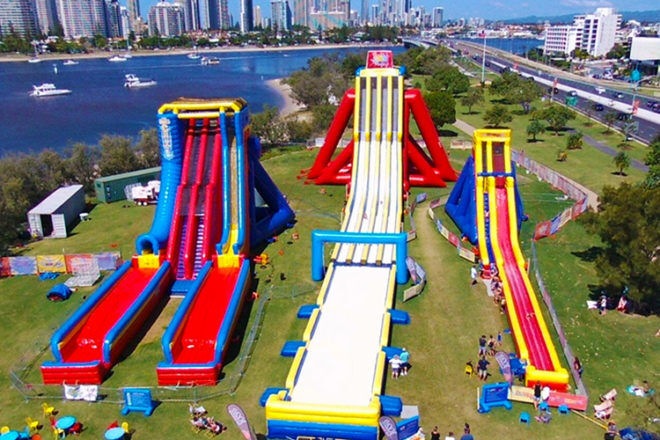 The Big Wedgie waterslides
The Big Wedgie:
The world's tallest and most extreme inflatable waterslide. Standing at a whopping 18.2 metres tall and 82 metres long, experience the awesome 55 degree slope as your stomach gets left at the top – and so do your bather bottoms! The Big Wedgie is also a four lane racer, perfect for racing your friends to the bottom.
The Big Chucka: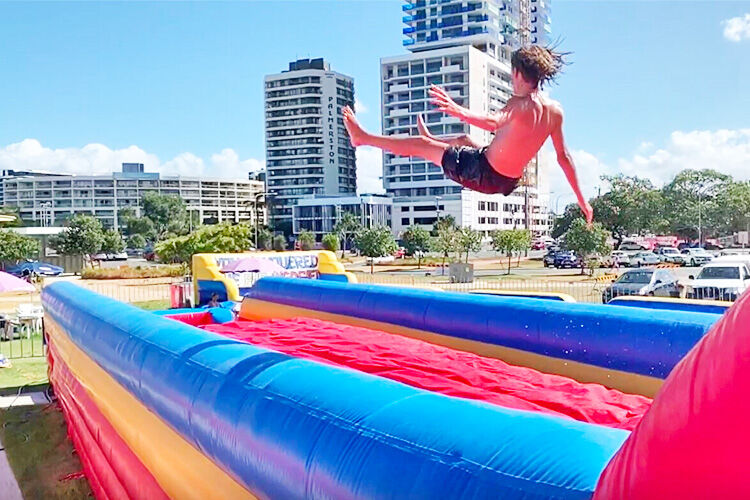 The most extreme slide in the lineup, get ready for an unimaginable wedgie! It's an 80 degree plunge, throwing you into the air, flying up to 9 metres to then land on an inflatable Hollywood stunt-man landing pad! For those brave enough to try it, it's one of the craziest rides things you'll do!
The Just Right Wedgie:
The perfect waterslide for those looking for a wedgie that's not too big, not too small, but juuuuuust right! Awesome fun for kids ages three and up, it's not quite as extreme as The Big Wedgie, but still loads of fun.
The Little Wedgie:
A mini-version of The Big Wedgie, perfect for young ones, designed for little thrill-seekers aged three to five-years-old.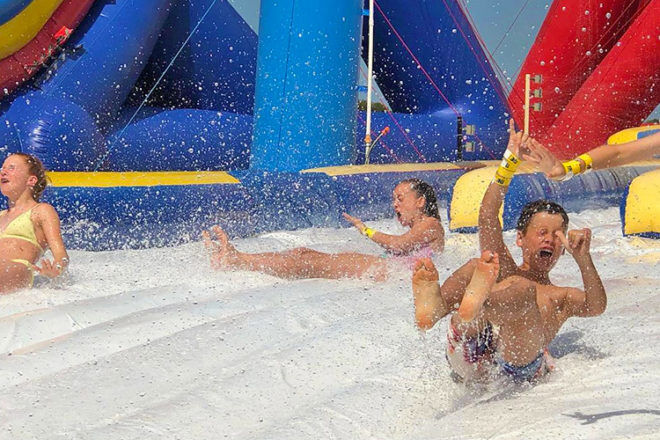 The Big Wedgie Dates & Locations
Gold Coast
Broadwater Parklands, Marine Parade, Southport
7 December 2019 – 27 January 2020
Tickets from $15
Buy Tickets
Adelaide
West Beach Parks, Military Road, West Beach
23 November – 9 February 2019
Tickets from $15
Buy Tickets
Perth
Sir James Mitchell Park, Mill Point Road, South Perth
21st December 2019 – 2nd February 2020
Tickets from $15
Buy Tickets