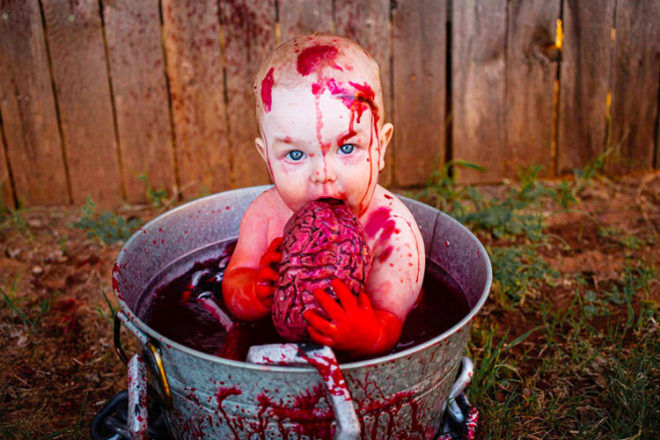 Gorgeously gruesome and adorably alarming, this little baby zombie is all ready for Halloween, thanks to his creative mum.
Bobbi Rylant, who runs Photos by Bobbi in Oklahoma, decided to take her freakish Halloween photoshoots to a whole new level, creating a gory scene straight out of The Walking Dead with her baby Kamden.
"We did a 'Zombie Belle' costume for my daughter last year and it was so much fun," Bobbi told Mum's Grapevine. "I saw some zombie baby photos on Pinterest with brain cakes etc. I thought this would be more interesting than the pumpkin milk bath I had originally planned."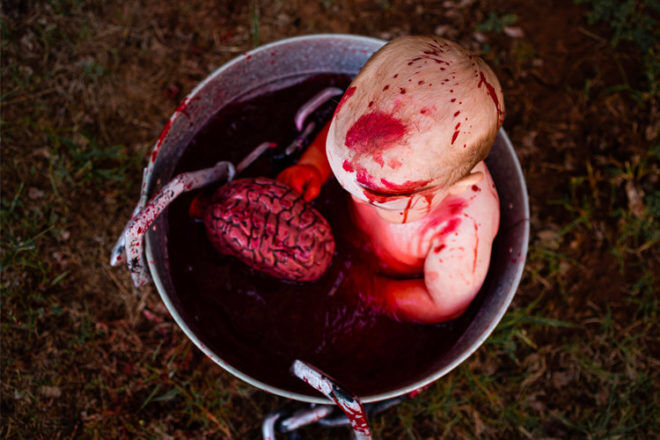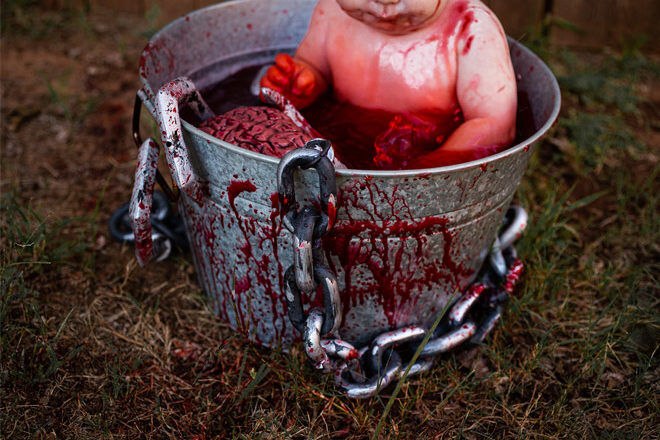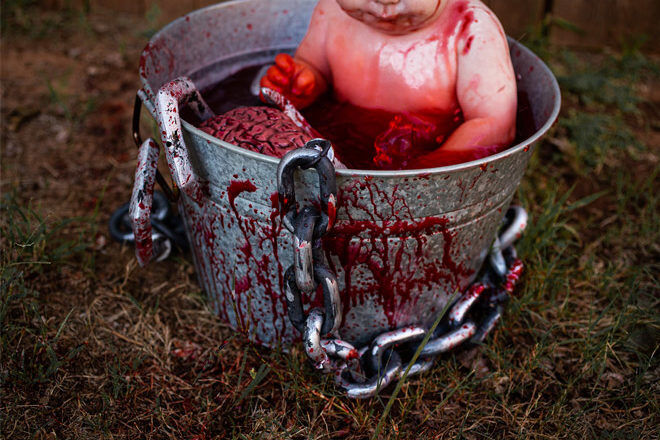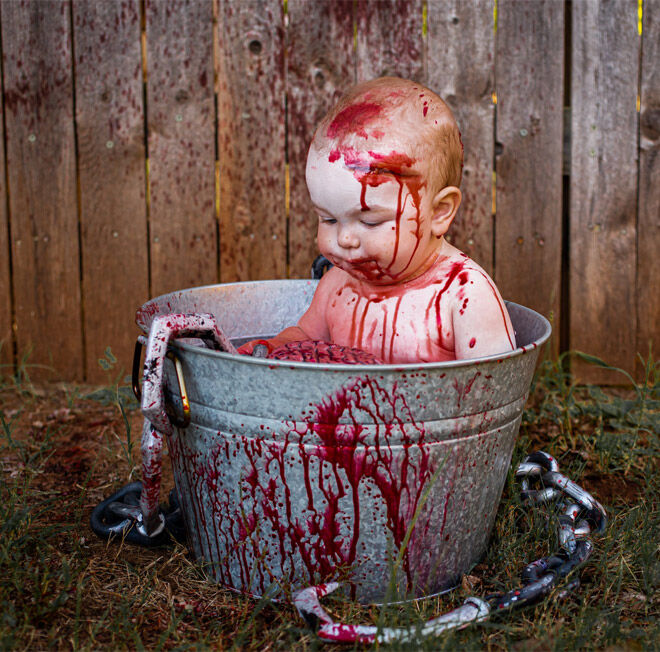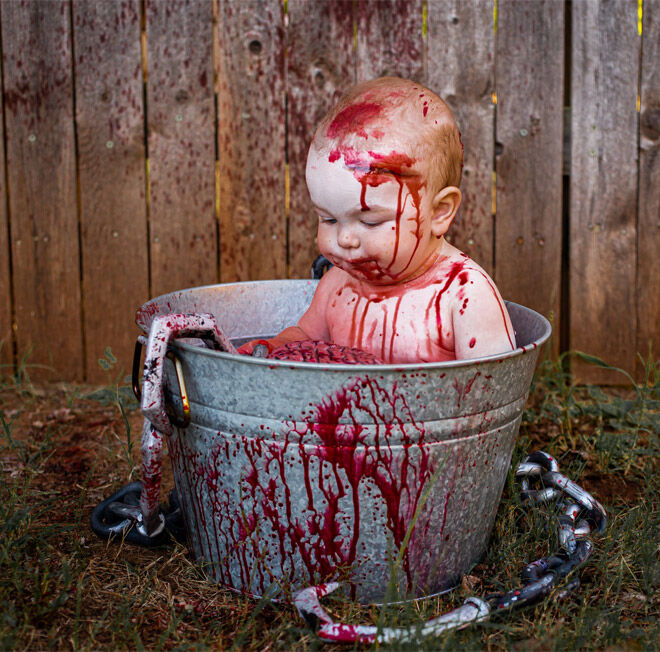 Bobbi made a spookily sweet bloody mixture from powder Kool Aid mix, strawberry syrup and chocolate syrup ("Yes he was slightly pink for the rest of the day, but it's mostly worn off now.") She threw in a plastic brain, and the rest is Halloween magic.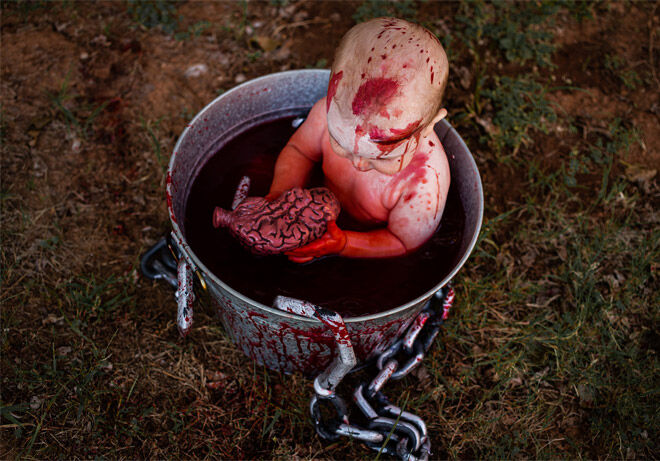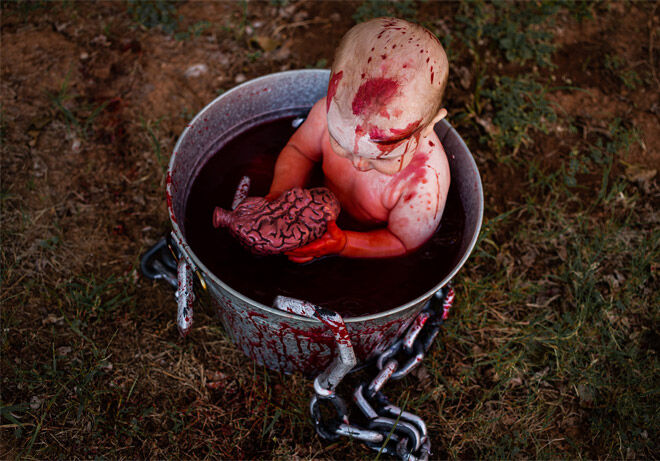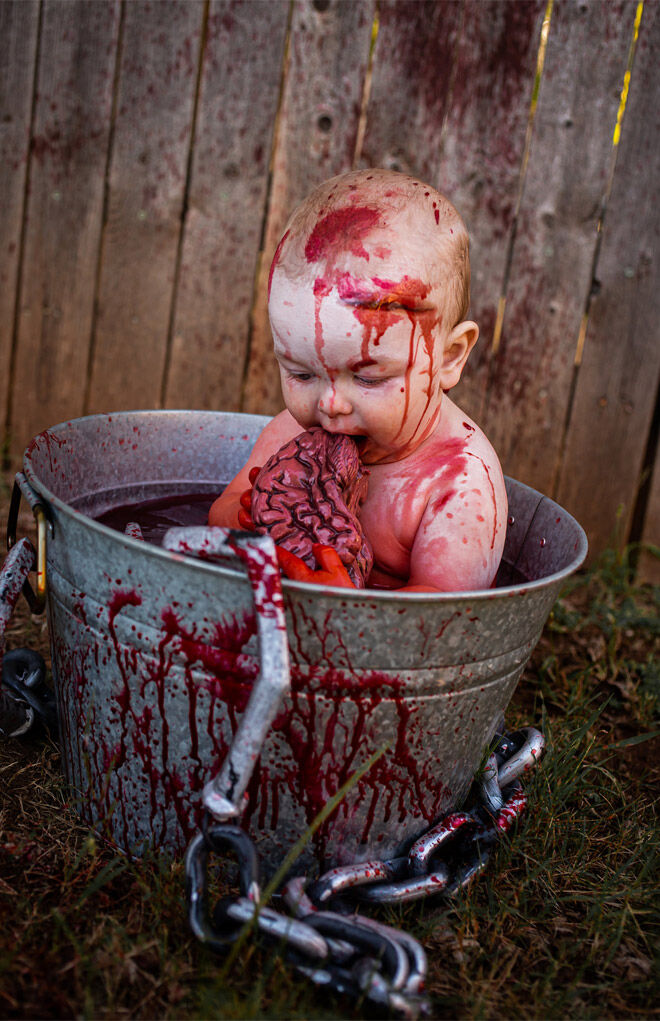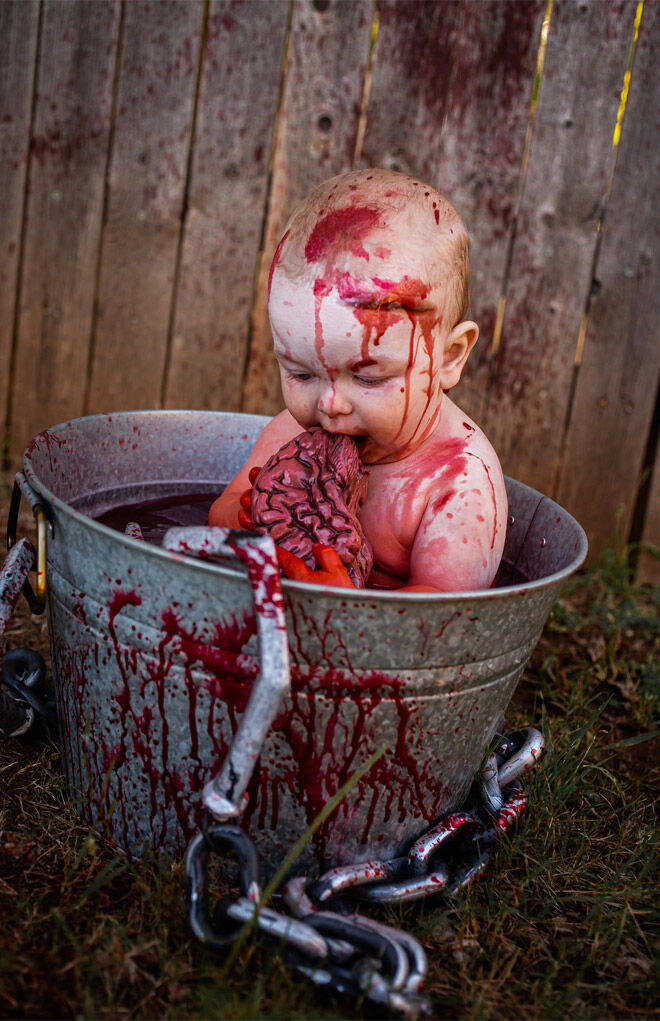 "It was pretty easy to set up. The hardest part was just getting him to look at the camera occasionally!" Bobbi says the response to her frighteningly cute Halloween photoshoot has been overwhelmingly positive. "The responses have been so mixed! But for every non-approving message I get, I get 100+ positive ones! I'm definitely a bit overwhelmed and did not expect this at all."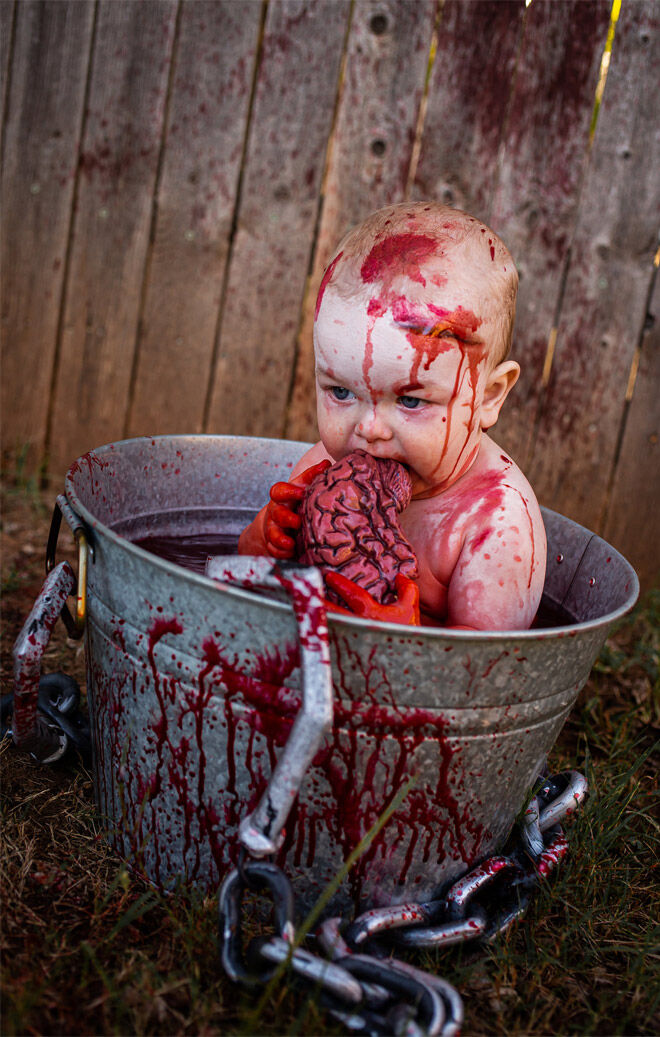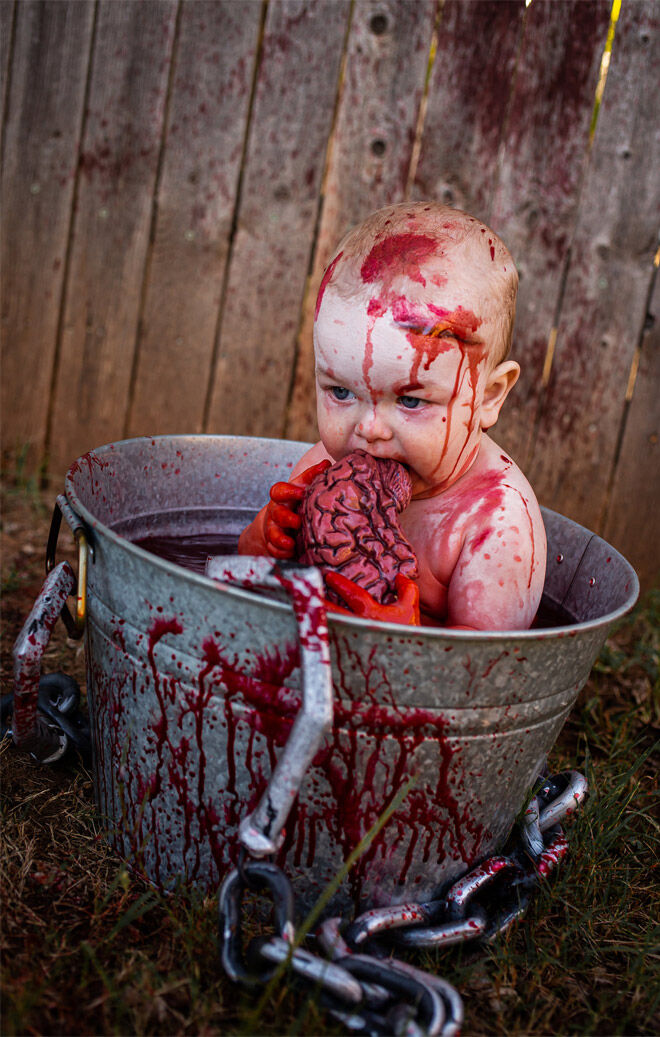 Read next …
Something wicked this way comes, and if you're already sorting out costumes for Halloween, pop these next articles on your must-read list: