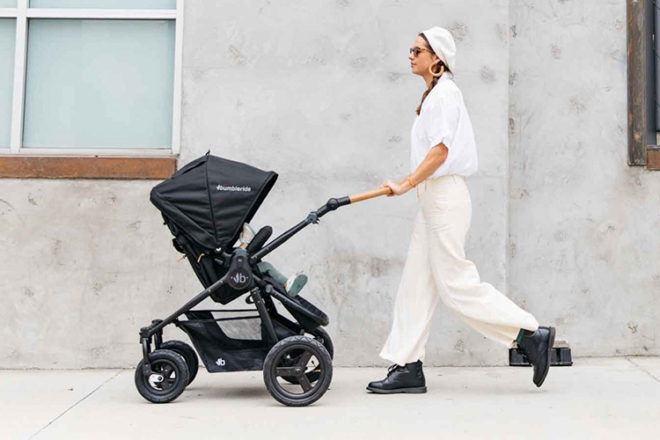 Parenting is a wild ride. Some days just getting out of the house is a challenge. But picking the perfect pram helps make the journey a whole lot smoother.
The Bumbleride Era is a city stroller made to meet the needs of modern mama's. Compact, but packed with features, it will have you strolling the streets in a snap.
Built for modern families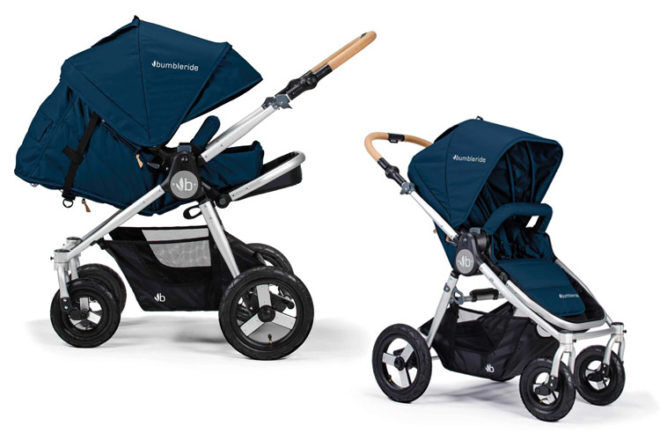 The Era comes newborn ready with an infant-safe, reversible seat. Fully reclinable, easily lie bub flat so they can snooze as you cruise. And rest assured, skipping over curbs won't disturb your sleepy bear – the all-wheel suspension and air-filled tyres make it an extra smooth ride.
In those early days, have your poppet facing you so you can watch every coo and goo. Then flip the seat around to be forward-facing when they're ready to watch the world.
As the month's pass, the extra-long footwell gives room to grow. And when baby number 2 comes along, switch your toddler to the optional mini-board that fits neatly to the back of the stroller and keep the whole family moving.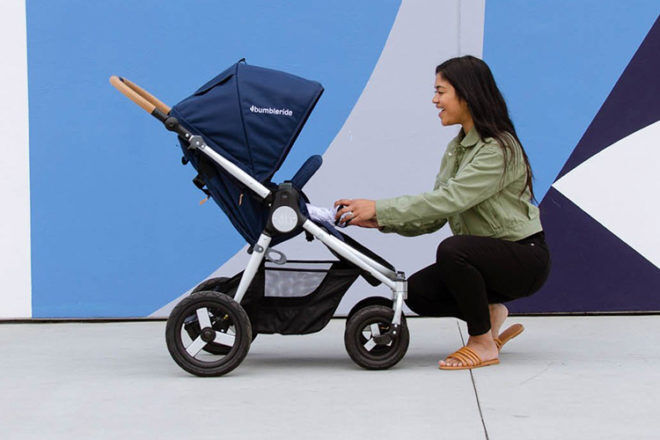 With a small footprint, enjoy easy manoeuvring in tight spaces – just the ticket for busy streets and crowded shops. But the compact frame doesn't compromise on storage space. Look underneath and you'll see an oversized cargo basket – the ultimate shopping companion.
And when it's time to go, the Era has a quick, compact fold, auto locks and will stow away standing up, saving you precious time and space when you pack it away.
Good for you, good for the planet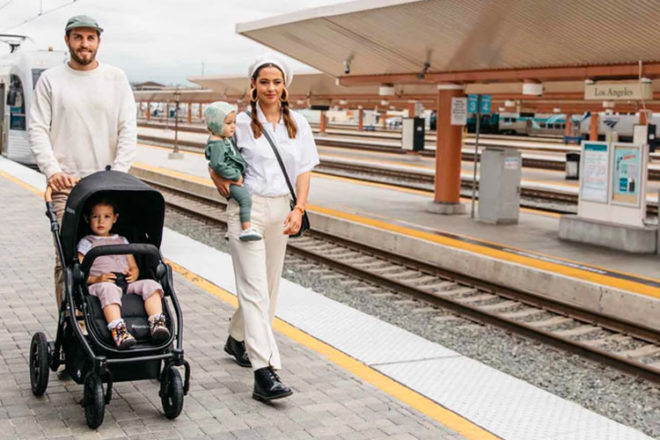 One of the most unique features of the Era is the adjustable handlebar made of all-natural cork. Not only is it uber chic and great to grip, but it's also non-toxic and 100% sustainable.
It's all part of Bumbleride's commitment to eco-focused manufacturing, which also includes eco-fabrics made with 100% recycled PET and certified free from harmful chemicals.
Even the optional rain cover, which includes a clever magnetic peek-a-boo window on the front, is made with a ventilated non-PVC polymer. So you never have to worry about exposing your poppet to harmful toxins.
Style it your way
Even though the Era has just what you need straight out of the box, it comes with a bunch of optional extras to suit you. Make the seat even comfier for your newborn with the soft organic cotton infant insert. Or swap out the seat entirely for the optional bassinet. You can even attach your compatible car capsule with the car seat adaptors.
If you fancy a splash of colour, pop on the reversible seat liner – it looks great while saving the seat from those little dribbles and spills. And it also comes with a matching footmuff for those colder months.
The Bumbleride Era is available at the end of November, 2019 from Bumbleride ($999.95).
This post is sponsored.