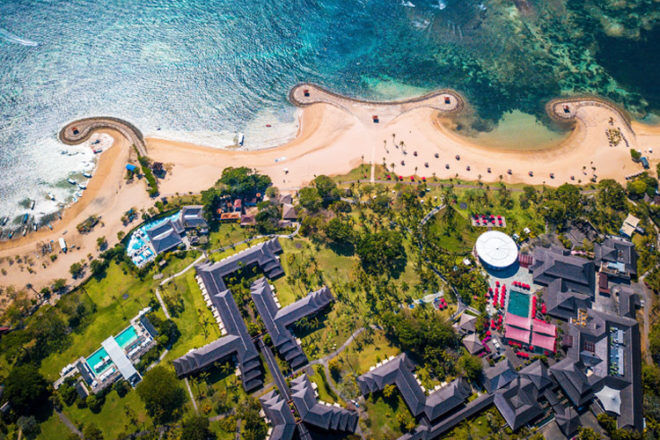 A tropical paradise for families that's rich with culture, blessed with sublime weather and where mums don't have to lift a finger is just a short flight from Australia – but it feels like a whole world away.
Get ready to exhale at Club Med Bali.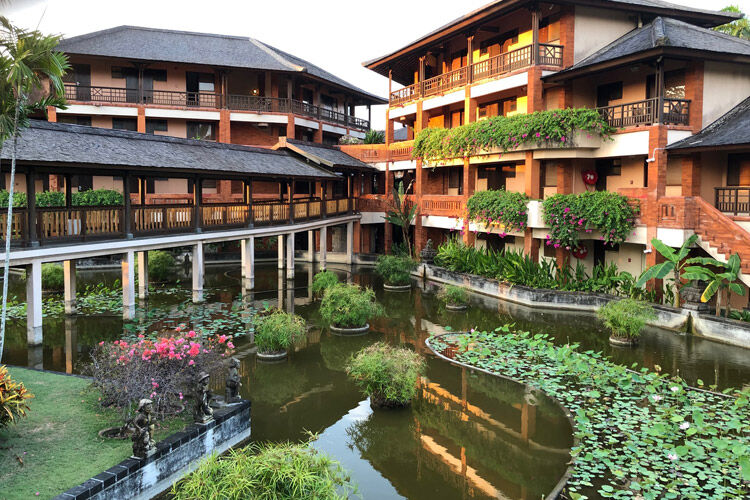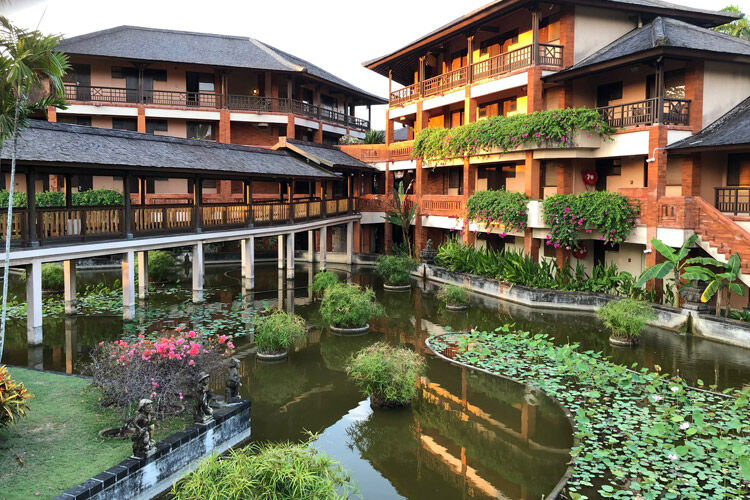 Bali has long been a favourite holiday destination for Aussie families, and it's easy to see why at the heaven-on-earth Club Med Bali, Nusa Dua. For seasoned jet setters or families taking a dip in the international travel pool for the first time, this all-inclusive resort is the best of everything that beautiful Bali has to offer. From mouth-watering food to a bustling kids' club and two sparkling pools it's what a holiday should be all about.
After spending a glorious few days soaking it up, here are Mum's Grapevine's top five reasons families should holiday at Club Med Bali.
1. The food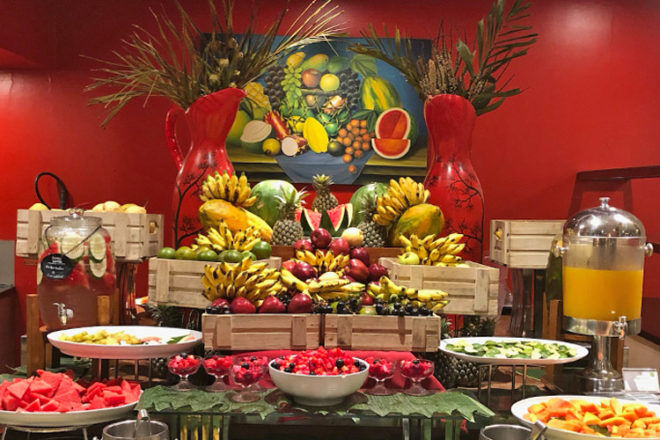 With breakfast, lunch and dinner in plentiful supply at Club Med Bali, there's no need to roam beyond the resort to source the freshest and most exquisite food Indonesia has to offer. From the buffet-style Agung Restaurant with it's globally-influenced dishes to the relaxed Deck, take your pick of quick bites or lazy long dining.
And here's a real treat – you don't even need to leave your sun lounge – the Makan on Wheels food truck makes its way around the resort delivering tasty snacks like Grilled Satay served with traditional peanut sauce and Asal Usul Pepes served on a banana leaf. Or whip up your own organic salad – whatever takes your fancy. Just revel in the fact that the entire family will get to indulge in beautifully prepared meals that you didn't have to cook!
Healthy food for the whole family – buddha bowls for mum, fresh crumbed chicken and fish for the kids. It really was as good as it looks.
2. The kids' activities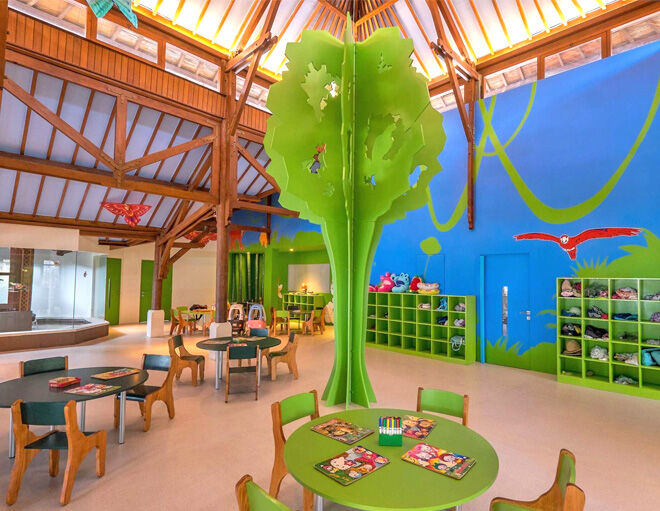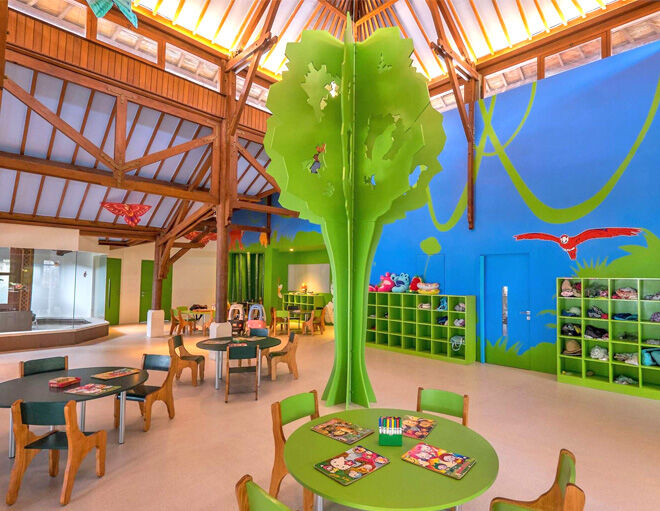 While parents are quite happy doing a whole lot of nothing, kids want to be entertained. And they're well and truly catered for with the Kids' Club for children aged between four and 17 (yep, that's right!) and on-demand childcare services for toddlers and babies. The kids won't possibly have the chance to be bored, with activities including archery, yoga, windsurfing, cooking and flying trapeze at Junior and Mini Club Med.
I made lifetime friends from all over the world
3. The people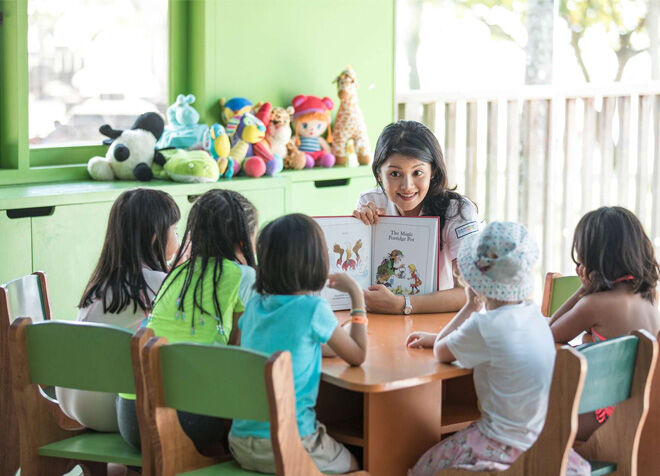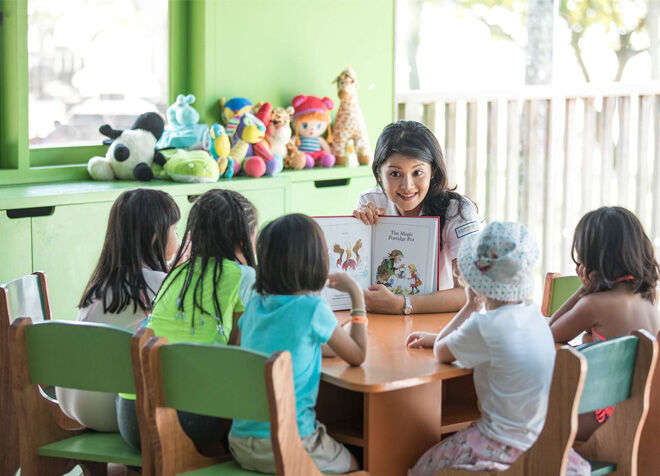 It's hard to visit Club Med Bali and not feel like you're part of the family. Without a doubt, the welcoming spirit of the Balinese people shines in each and every staff member. Nothing is too much trouble, the resort is spotless, children are adored and it's all done with smiles. The sense of serenity and calm at Club Med Bali is a credit to its wonderful staff.
4. The family activities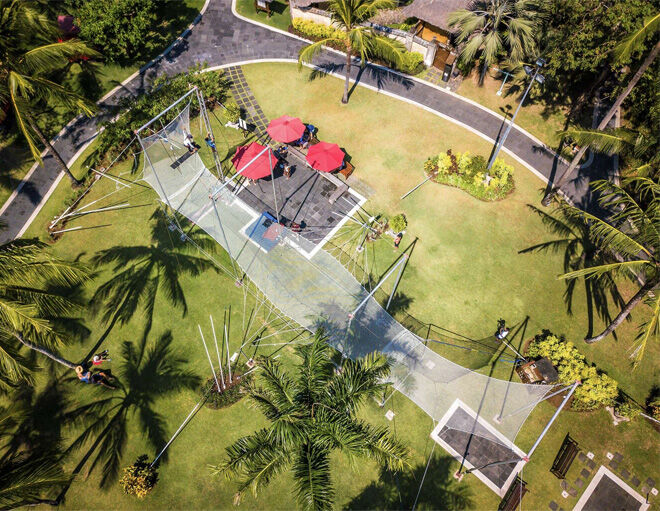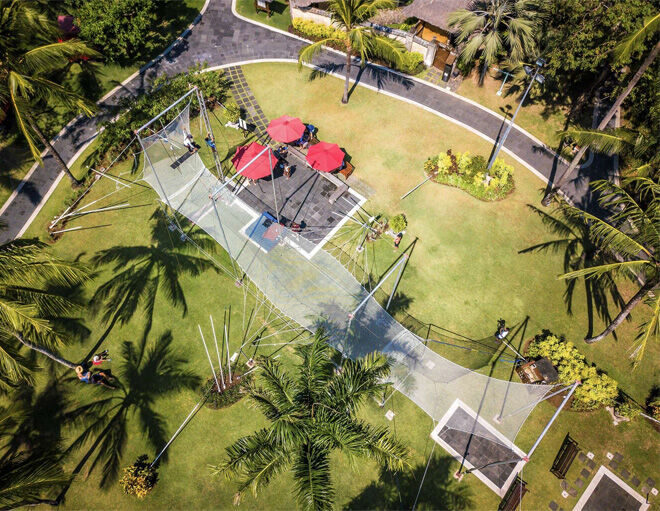 The beauty of Club Med Bali is that as a family you can do as little or as much as you like. If you're a family who like to just soak up the sun, swim, stroll the beach and read, this resort is perfect for you. Or, if you're a family that enjoys learning new things, experiencing different cultures and staying busy, Club Med Bali has you covered. From the flying trapeze school to cooking classes, golf, aquatic games and family showtime, it's an absolute smorgasbord of fun.
5. The Zen Area pool for adults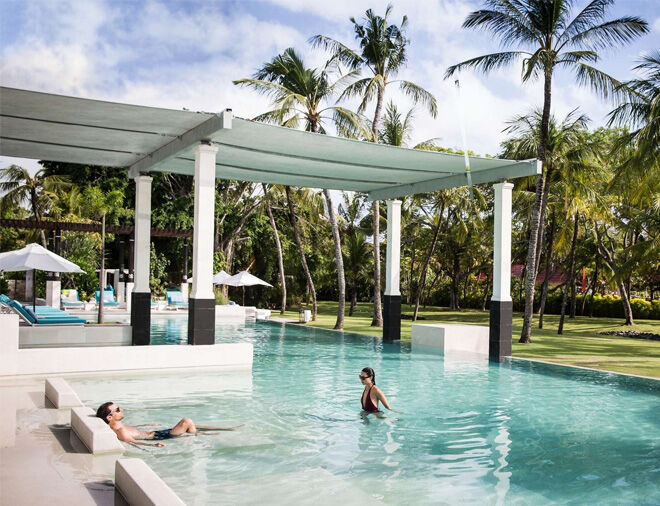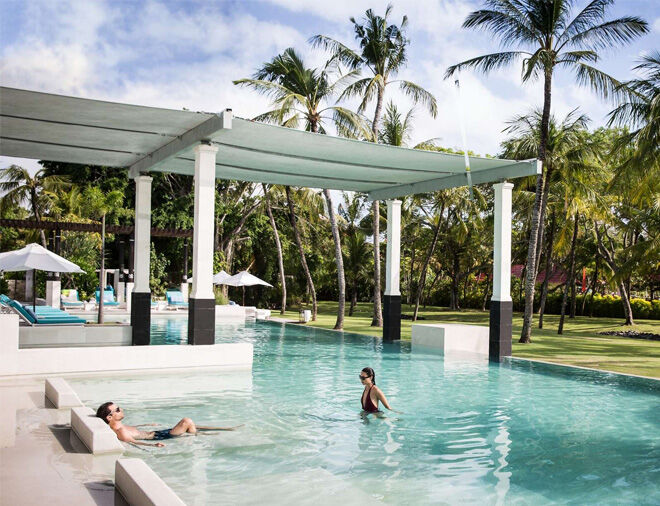 There are two pools at Club Med Bali, and they're both magnificent, but the Zen Area is just a smidge more magnificent because, well, no kids. Of course, a family holiday is all about being with family, but there's no shame in lapping up some peaceful time on your own while the kids are having a grand time at Kids' Club.
For more information visit Club Med Bali.
Looking for more family fun? Check out our Carnival cruise review.