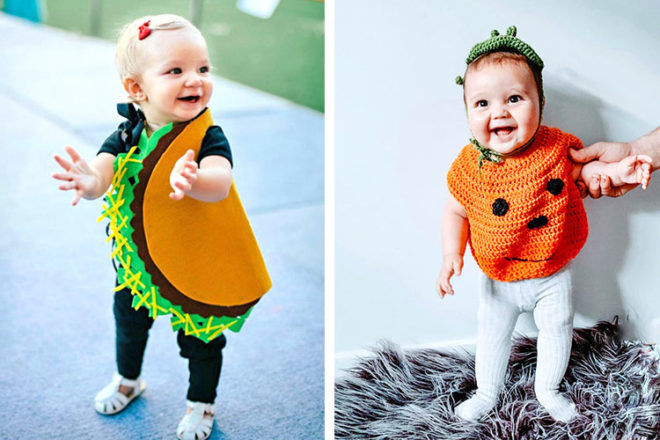 Halloween may be the spookiest day of them all but pint-sized trick or treaters who'd rather be sweet instead of scary can still get in on the dress-up fun.
We've hunted down the most adorable DIY Halloween costumes that are sure to get those candy bags overflowing. From sunshiny rainbows to baby beetles and even tacos, these spine-tingling threads are cuter than cute.
Here are 13 toddler Halloween costumes that won't have them running from their own reflection.
Over the rainbow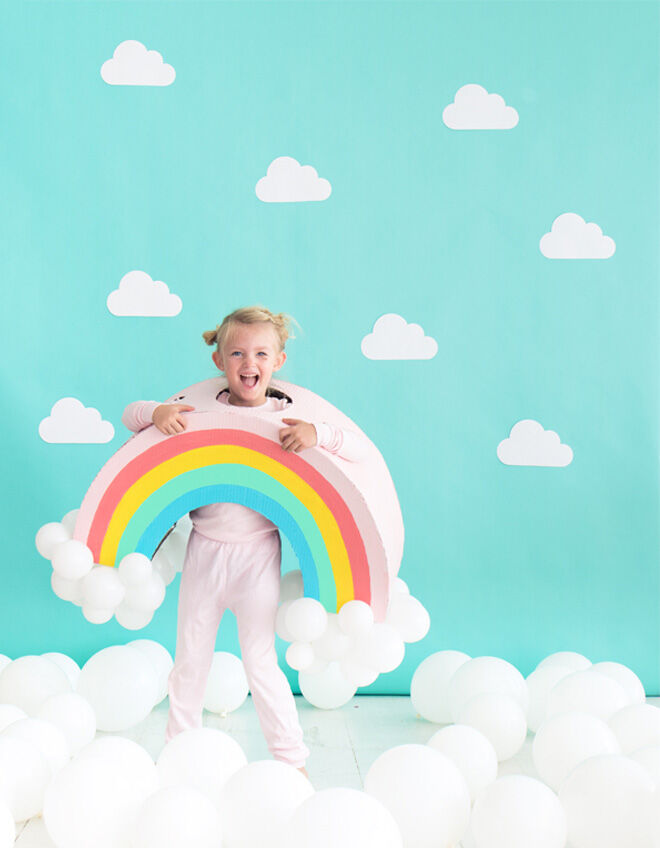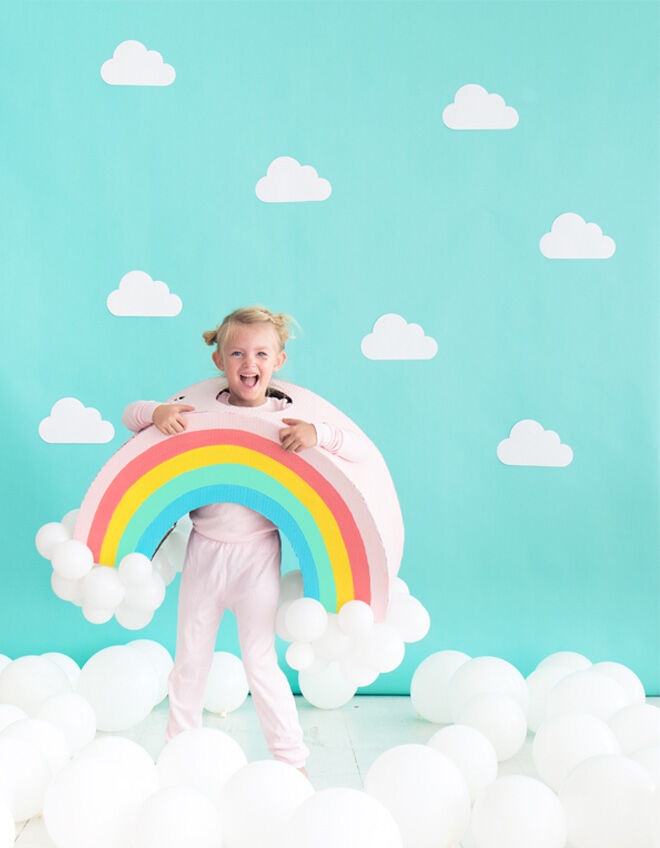 Cardboard and balloons combine for the sunnyest Halloween costume ever. The perfect way to bring some light into a spooky night. (via Oh Happy Day)
Pumpkin cutie pie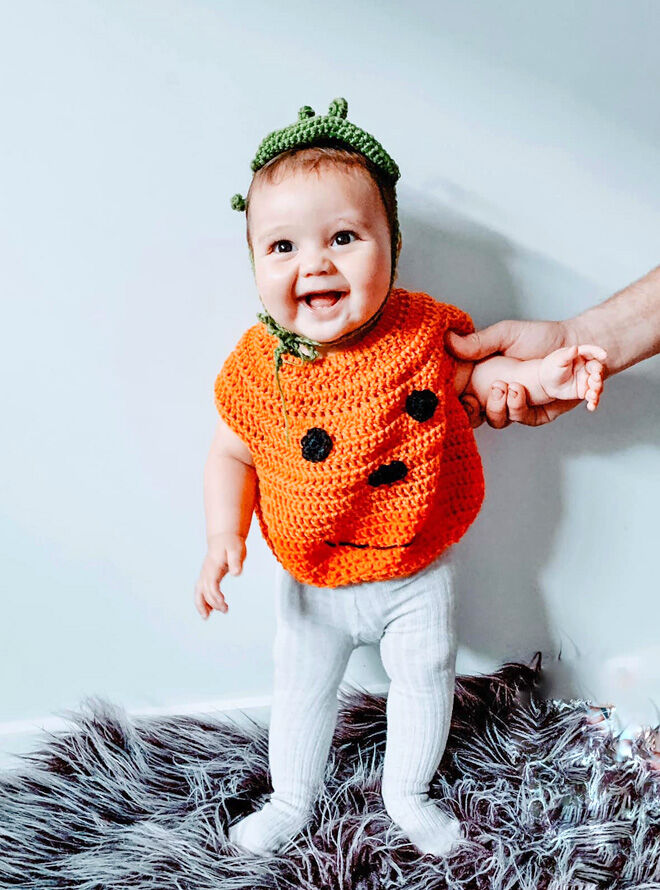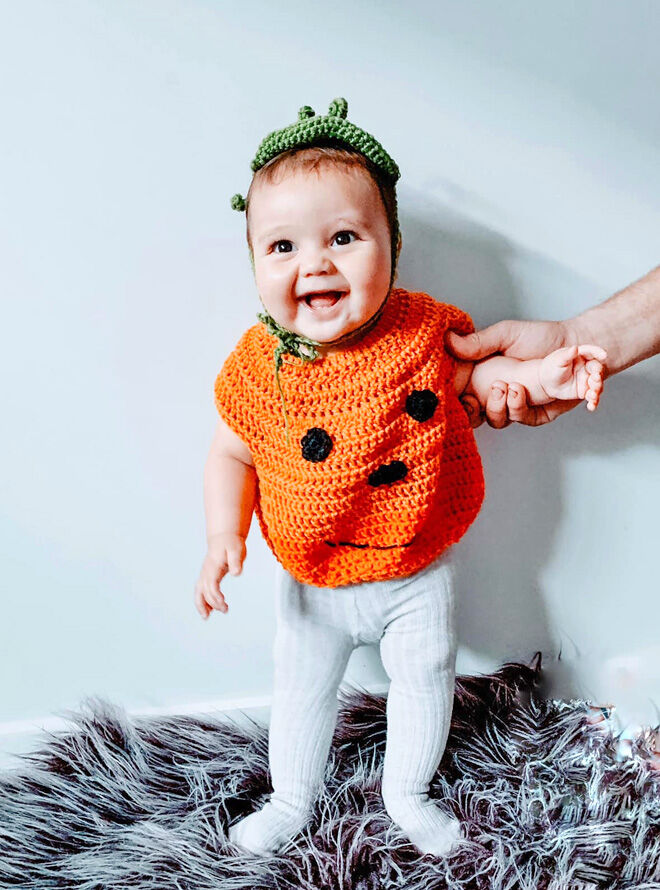 Clever Mum's Grapevine Baby Group member Mira whipped up this adorable crocheted pumpkin outfit for her tiny trick-or-treater.
Hoot hoot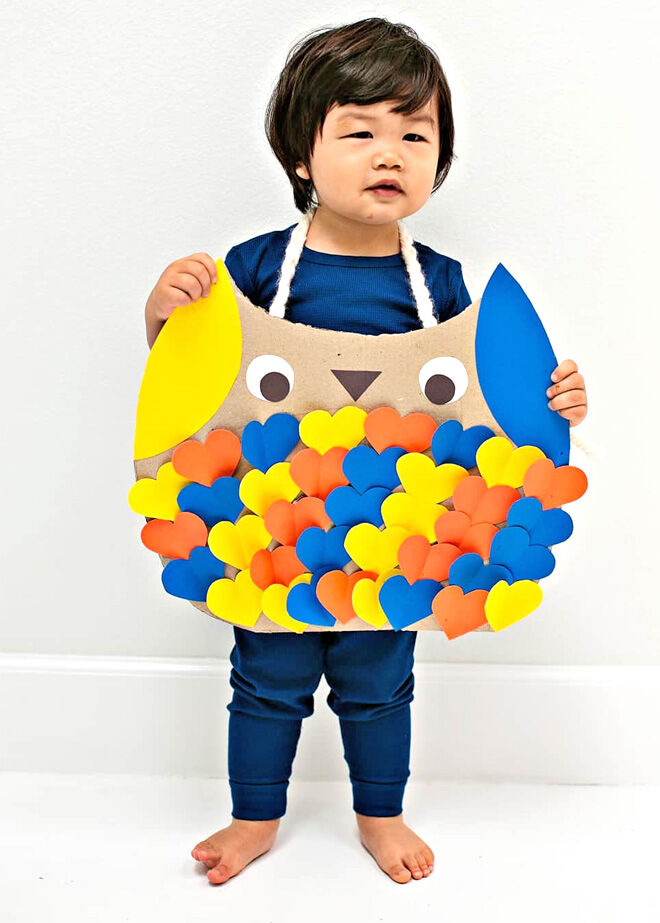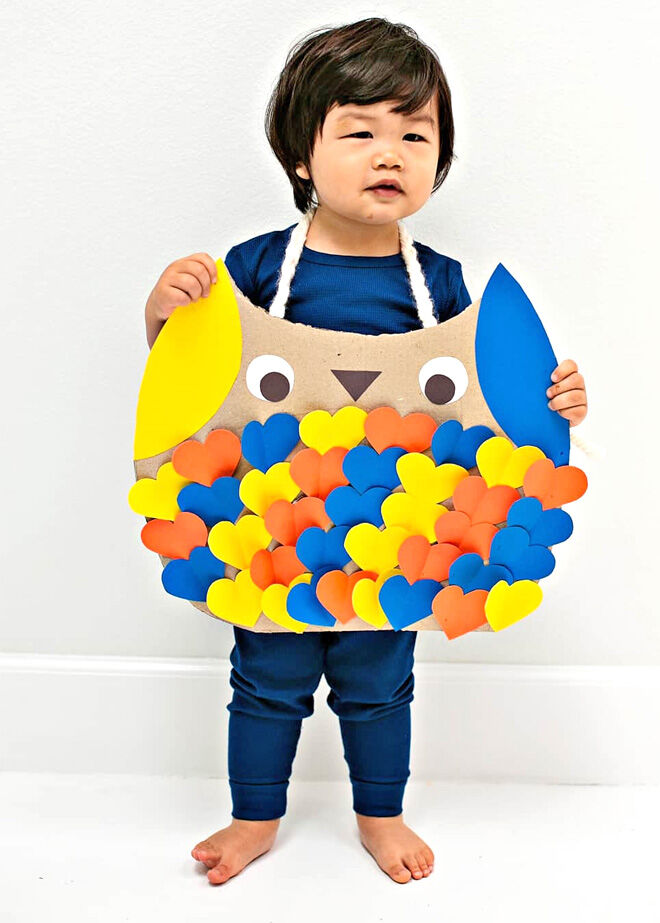 They're used to taking wing at night, so this sweet little owl is well suited to All Hallow's Eve. (via hello, Wonderful)
Baby beetle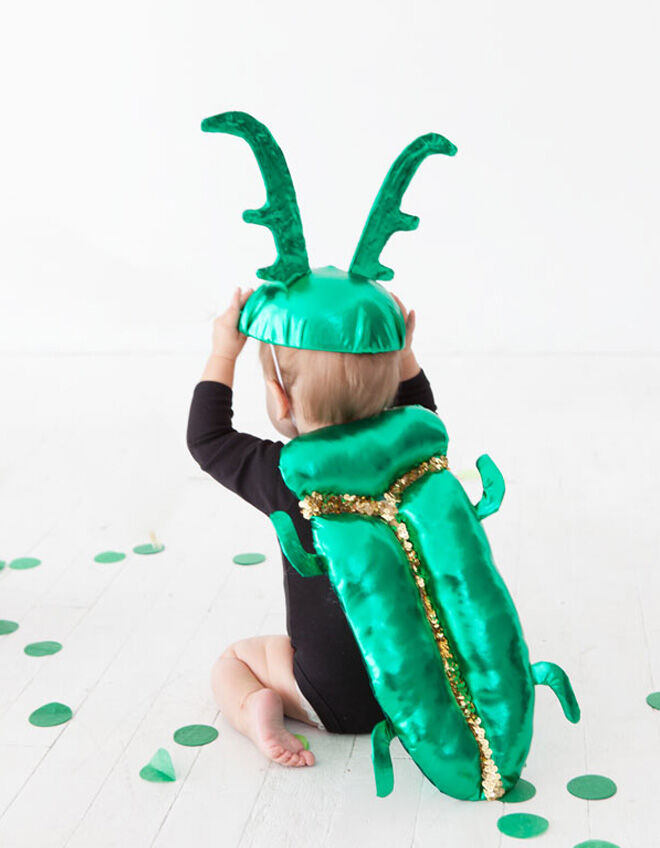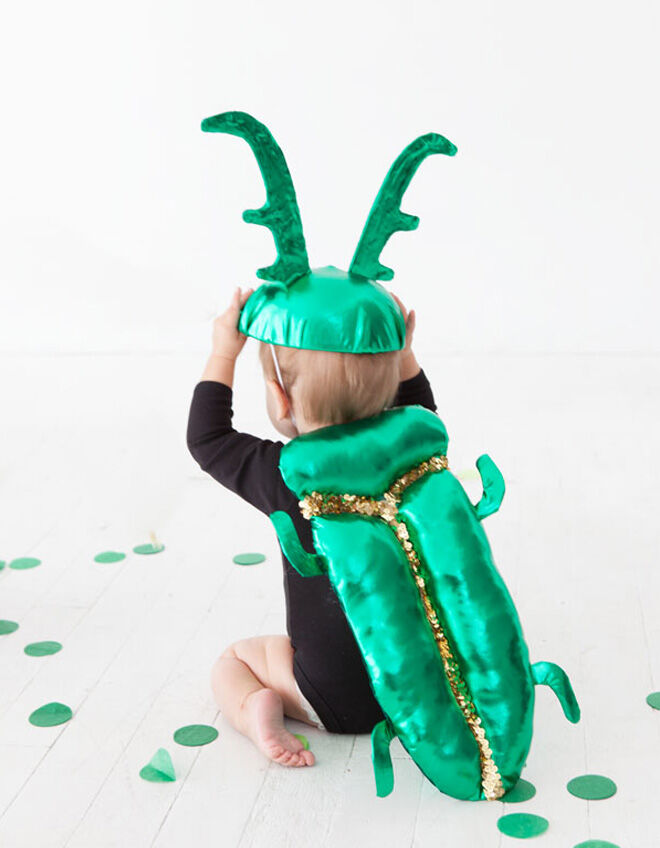 Don't be fooled, you don't need to get out the sewing machine for this one – just a handy hot glue gun. (via Oh Happy Day)
Sweet cupcake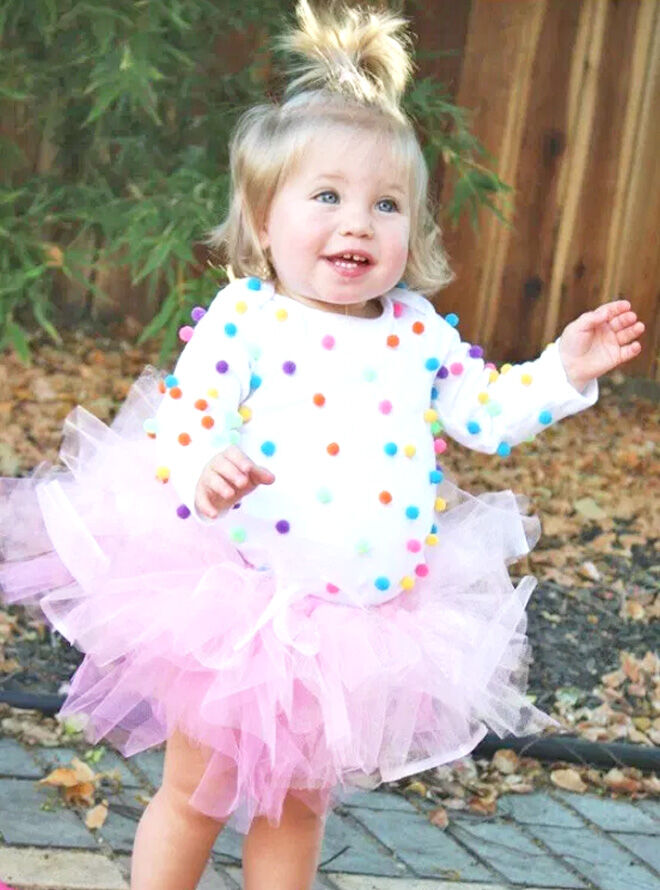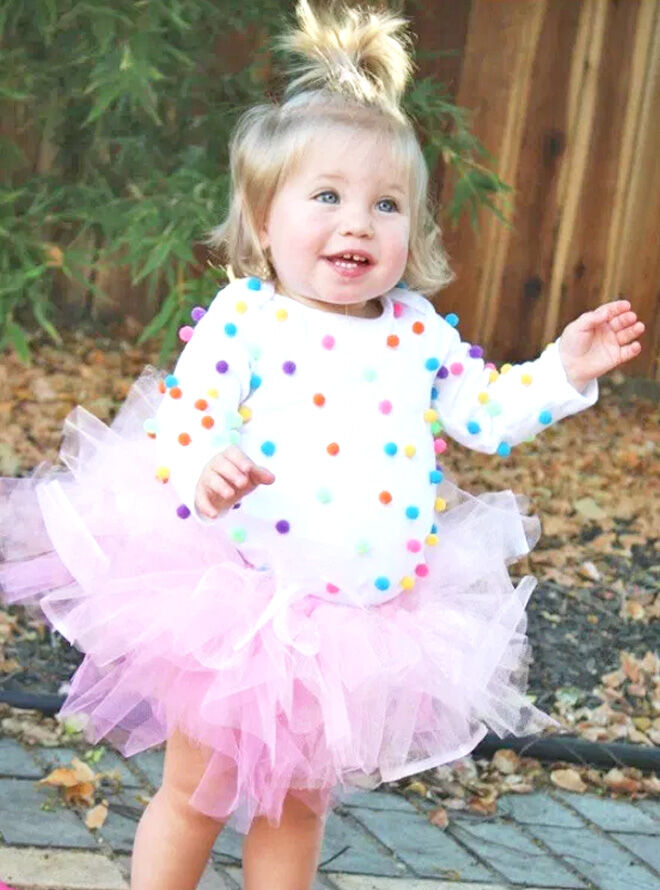 This is just tutu cute! Pompoms and tulle combine for a sweet little cupcake costume (via Sew What Alicia)
It's taco Halloween!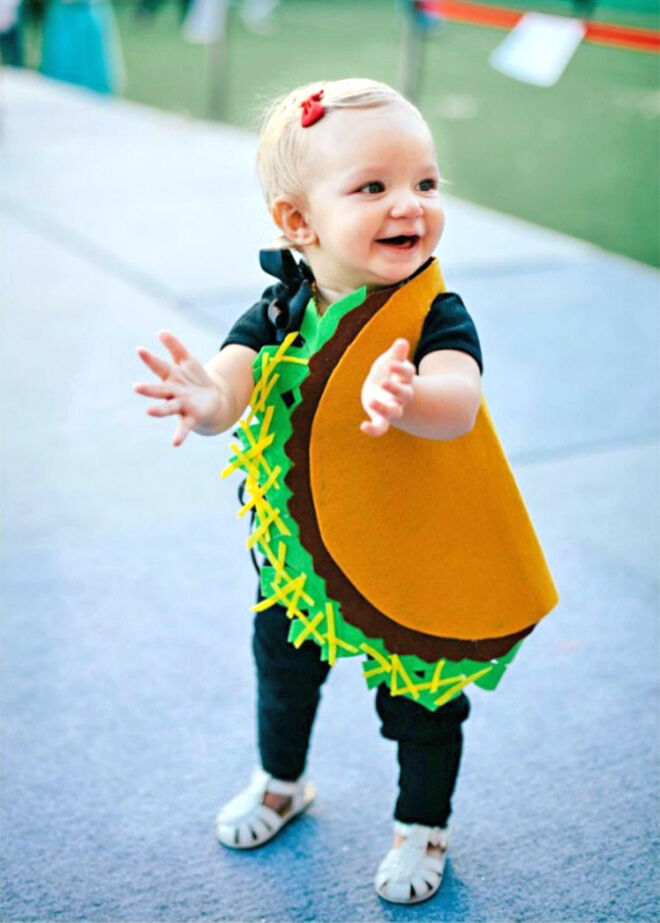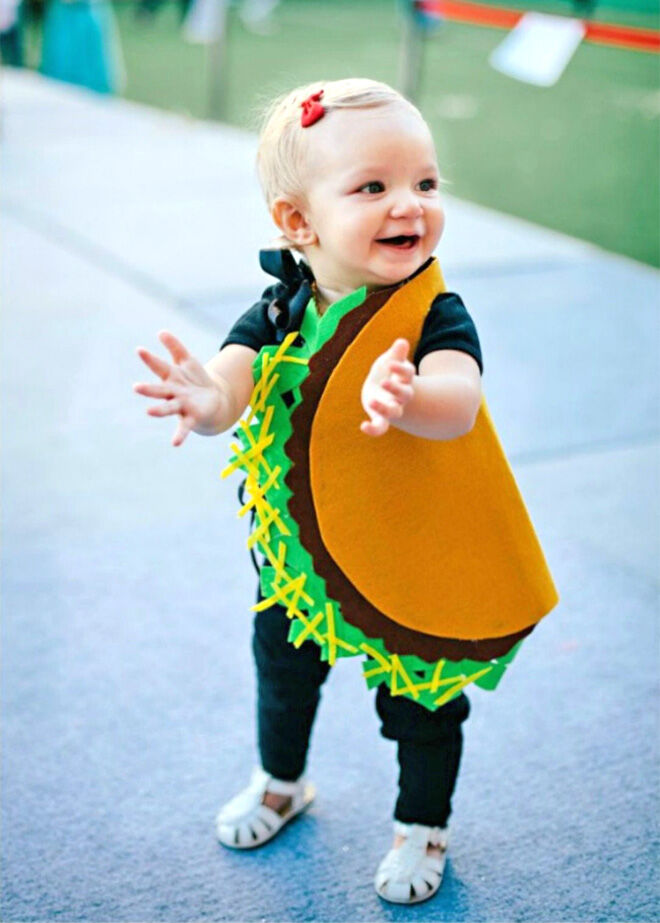 Forget Taco Tuesday, this delicious teeny taco costume is sure to have the candy flowing. (via Wayfarer Family)
Splish splash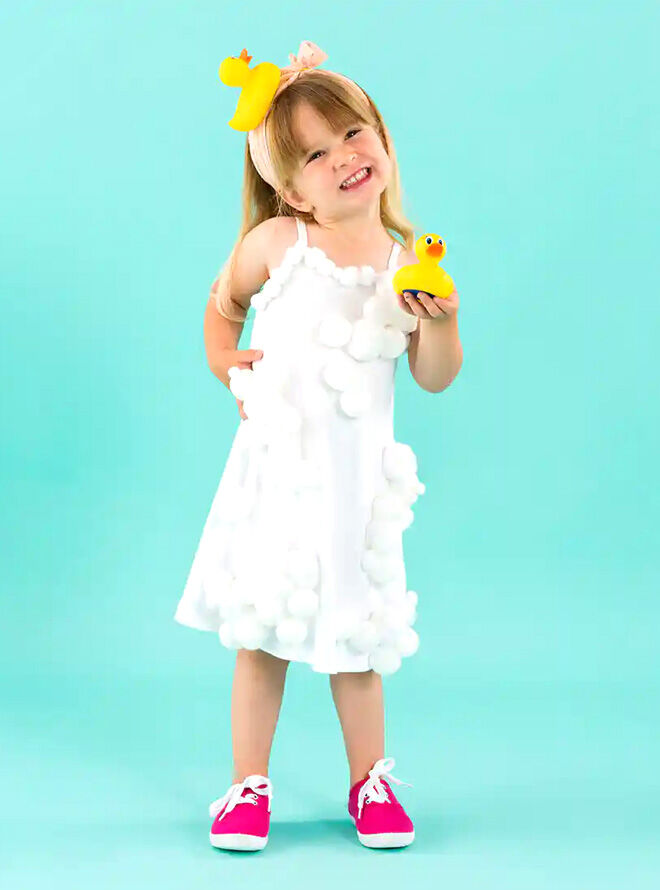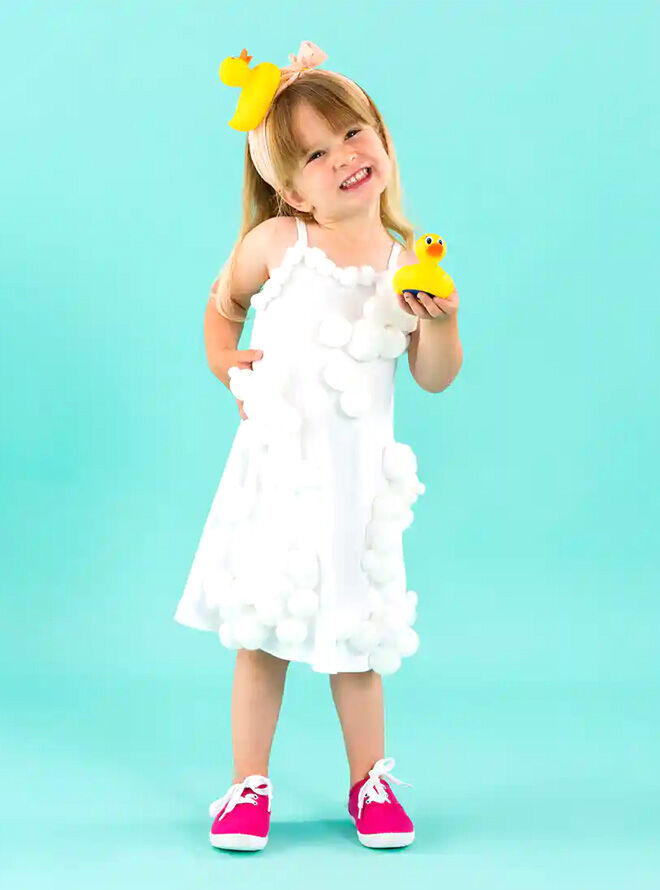 Table tennis balls and pompoms have never looked more adorable. If your kid loves a good bath, this is one super quick costume. (via Brit + Co)
Smile!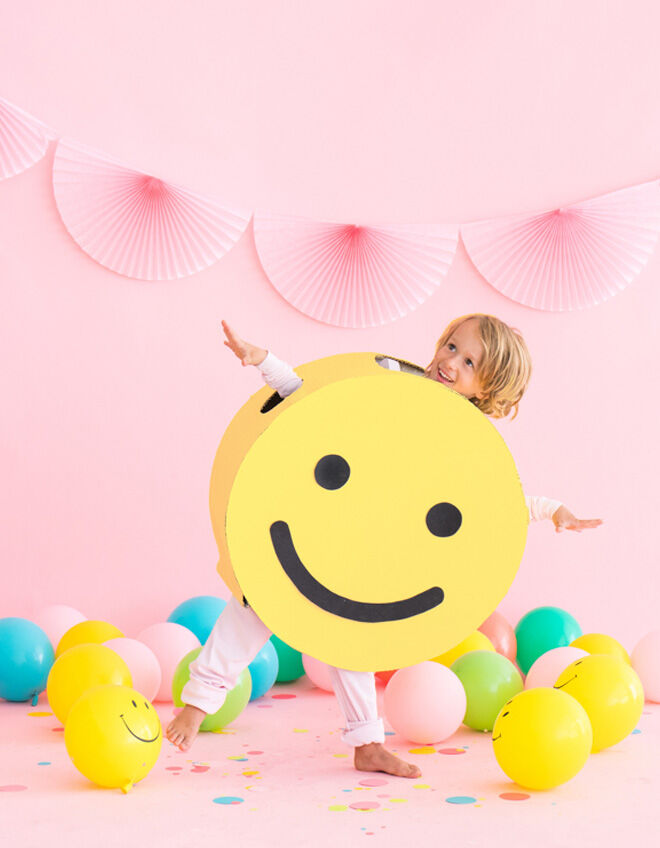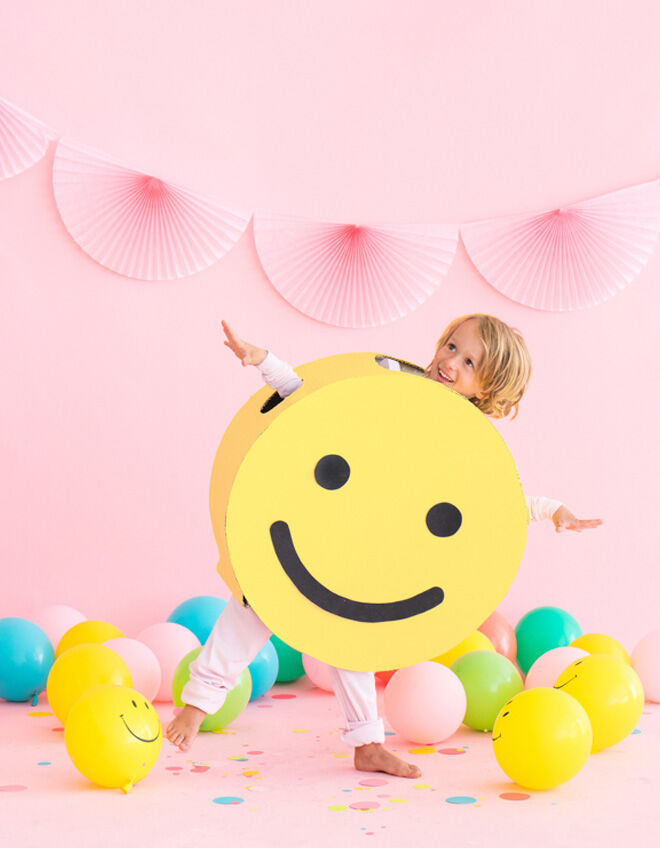 A sure-fire way to put a smile on everyone's face on Halloween night (and no doubt get those lollies flooding in!)(via Oh Happy Day).
Not-so-scary scarecrow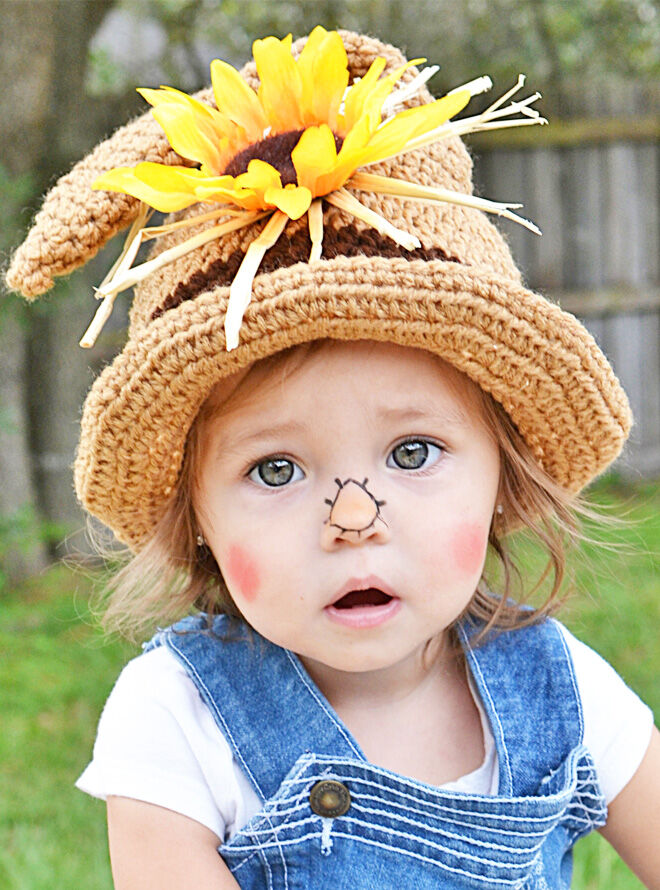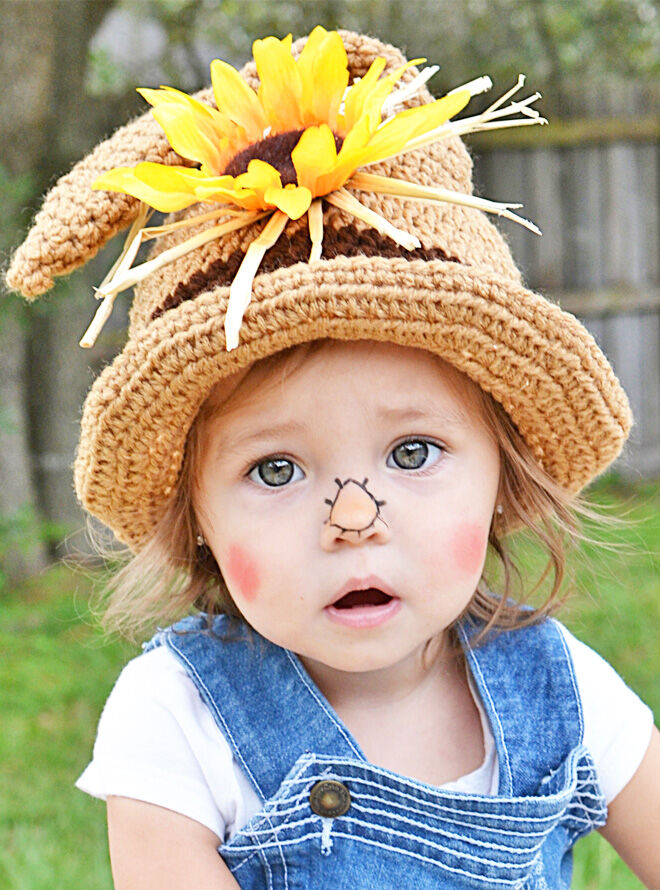 Scary by name but not by nature this sweet scarecrow needs nothing more than a gorgeous floppy hat and some simple makeup. (via BrookeDanielsCo)
Hey, gnomie!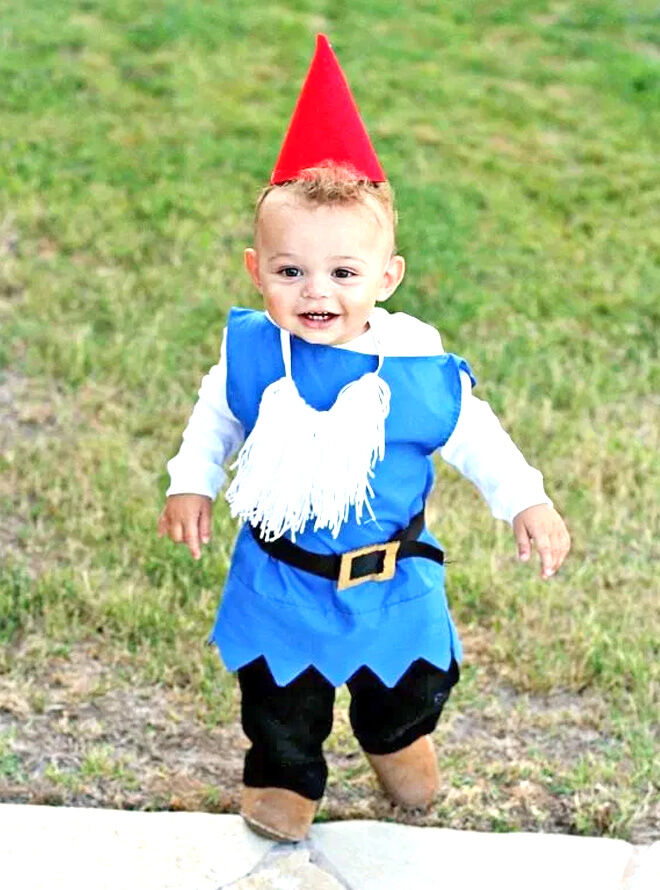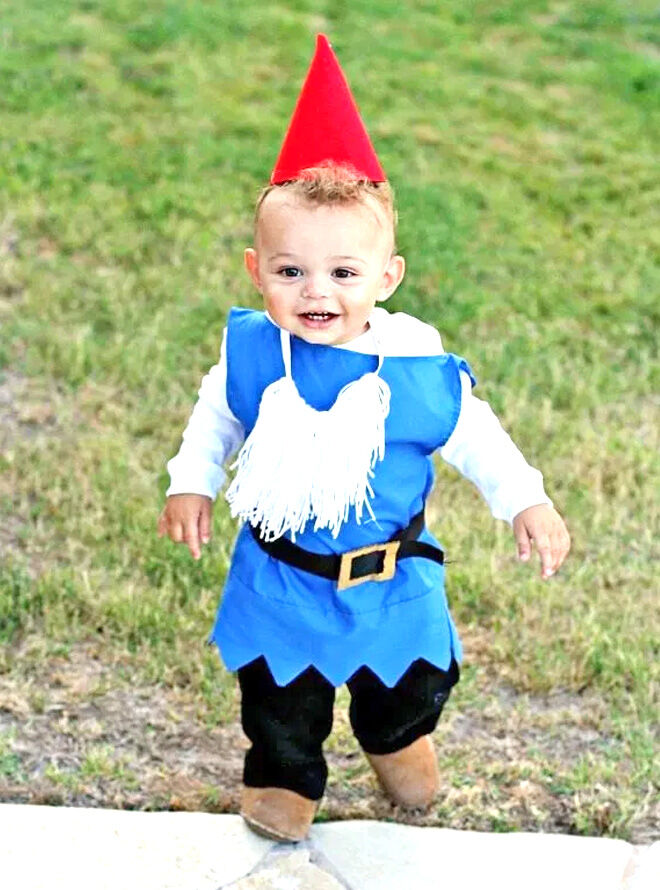 Naaw – imagine this little guy in your garden! (via Food Folks and Fun)
Rock out!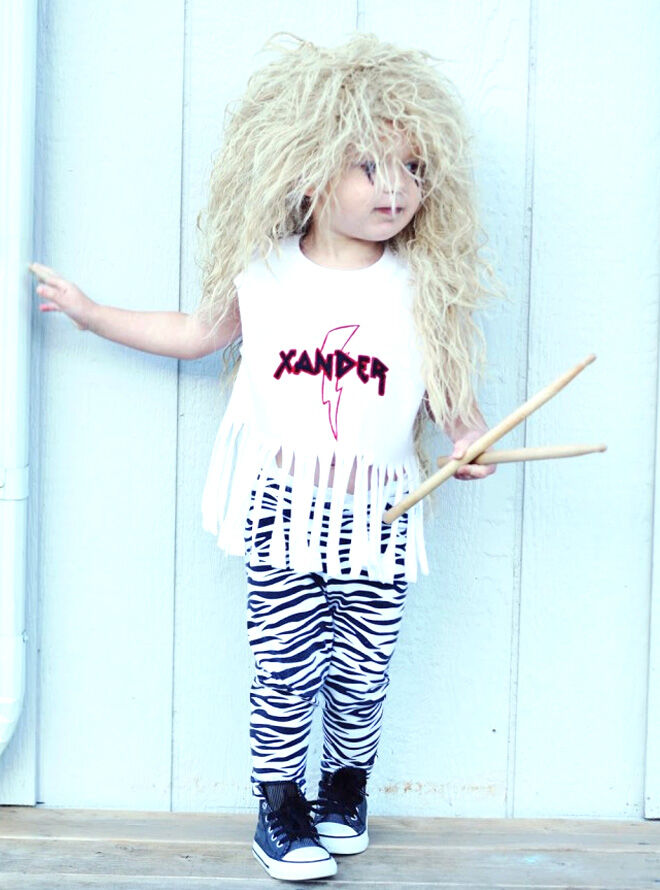 Ok, your toddler knows nothing about the 80s, but there's no harm in reliving your childhood through their Halloween costume (via The Makerista).
Is it a bird? Is it a plane?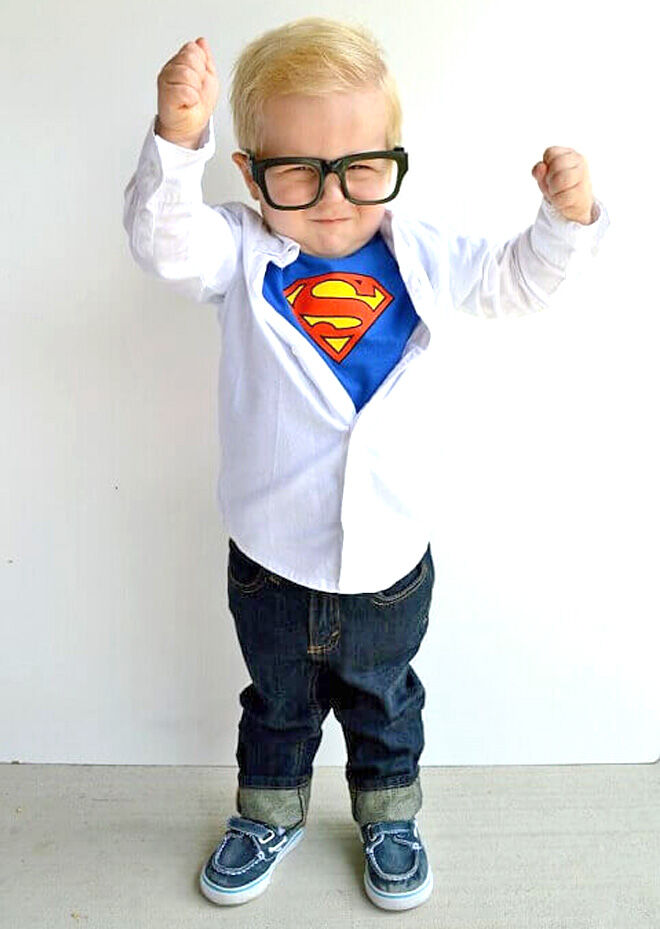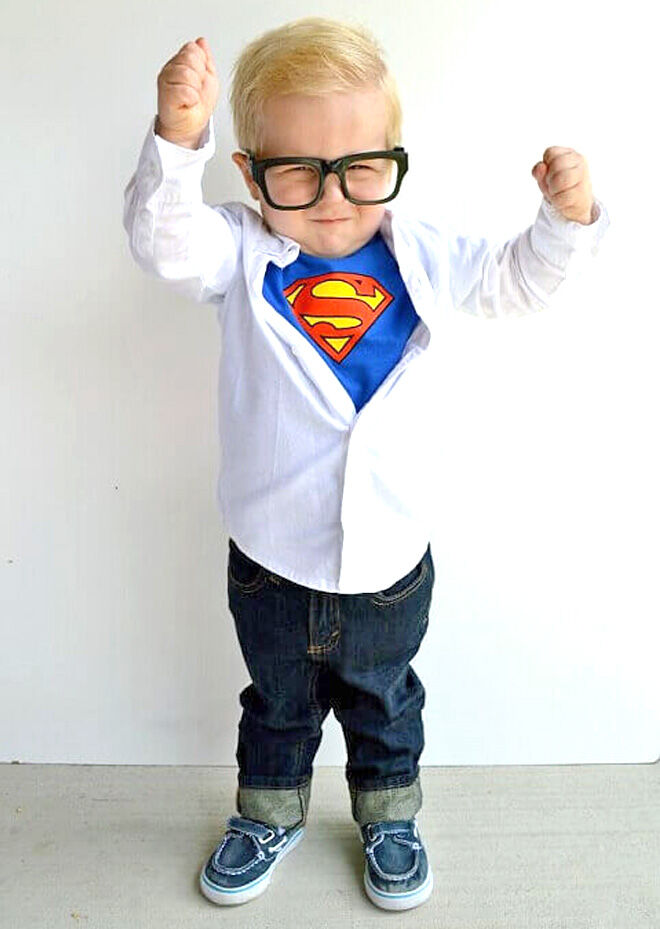 It's Superman! An adorable Clark Kent/Superman mashup we have yet to see (via Taking Care Of Monkey Business)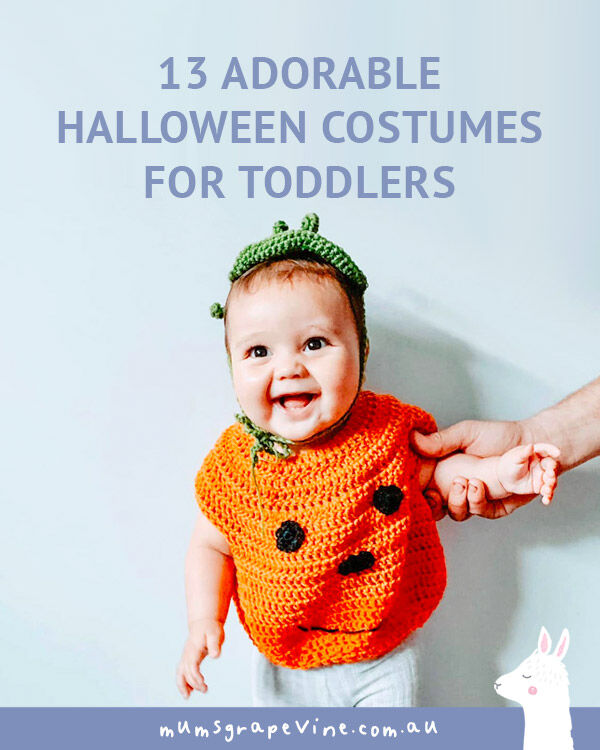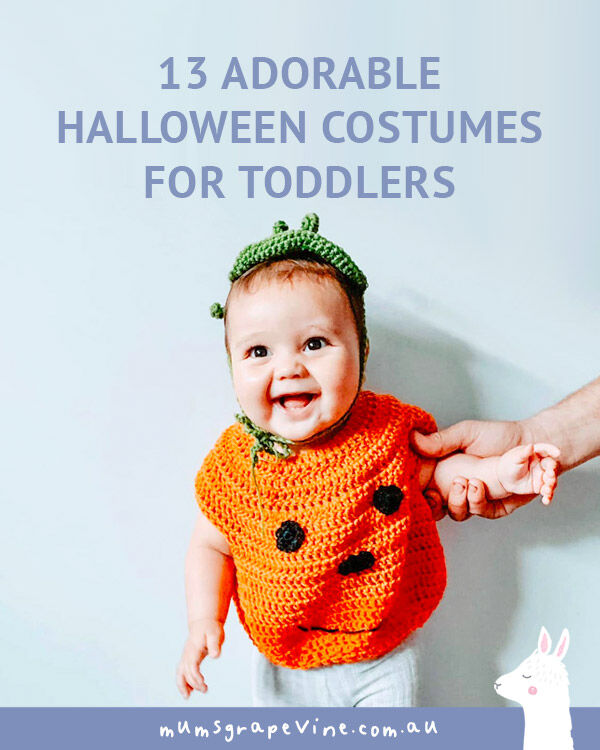 Read next …
Want even more Halloween costume ideas? These next articles have all our favourites: