If you want to give your kiddo a gift that money can't buy, the answer is to DIY!
Perfect for those bigger items, a pressie made by hand comes at fraction of the price of a store-bought piece and is guaranteed to be one of a kind.
So grab your toolkit and hatch a plan! Here are 17 homemade big-ticket gift ideas the kids will love.
Home, sweet, home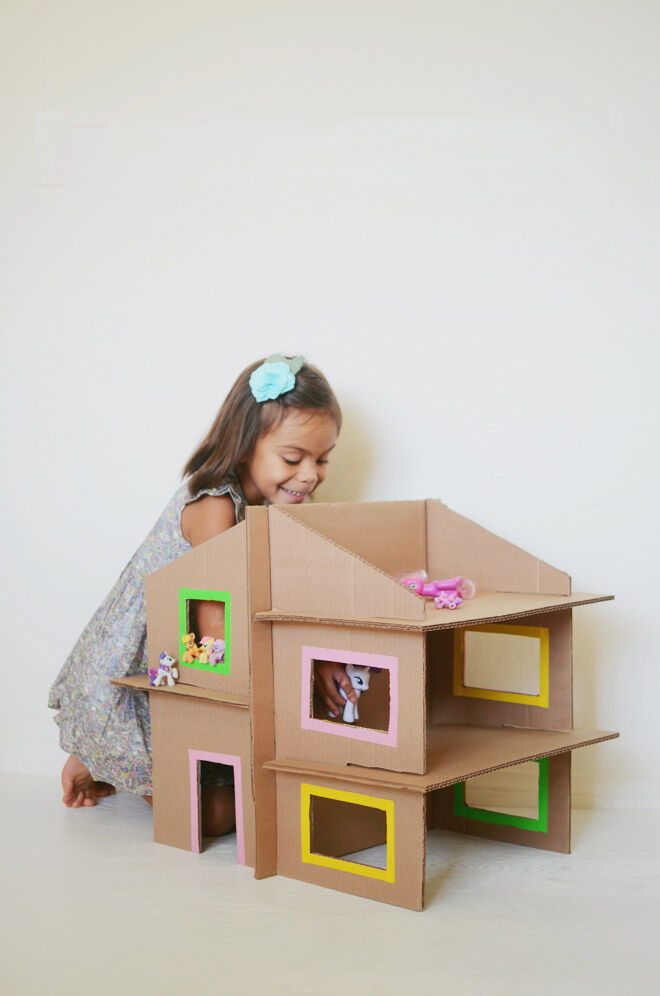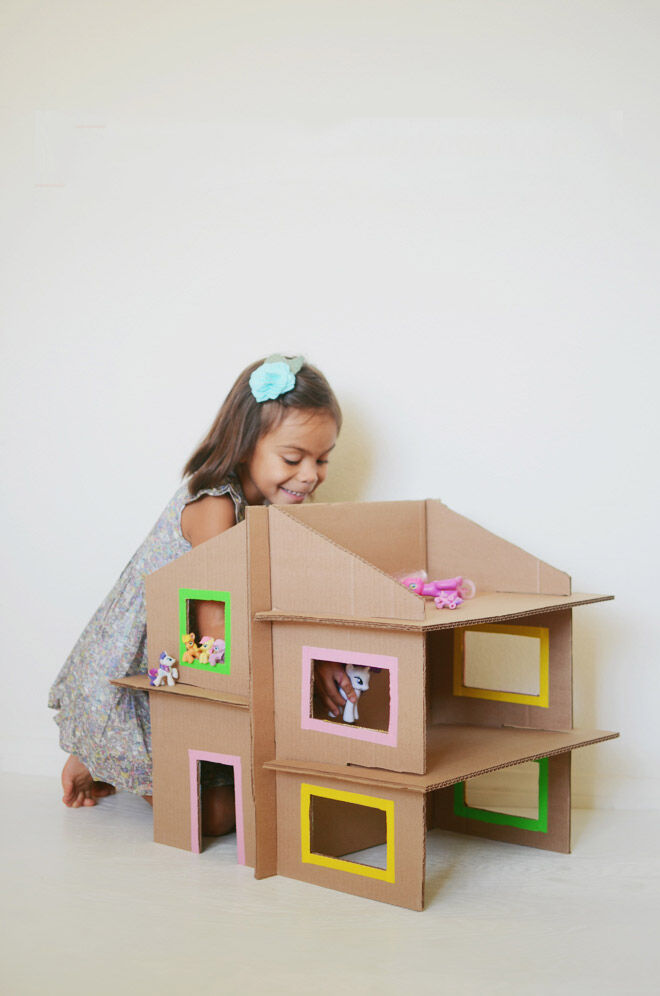 This cardboard design makes it easy to build a doll's house. Whether you keep things simple or blow the budget filling it with gorgeous furniture, put out the welcome mat for this mini-home. (instructions via Cakies)
Nail it!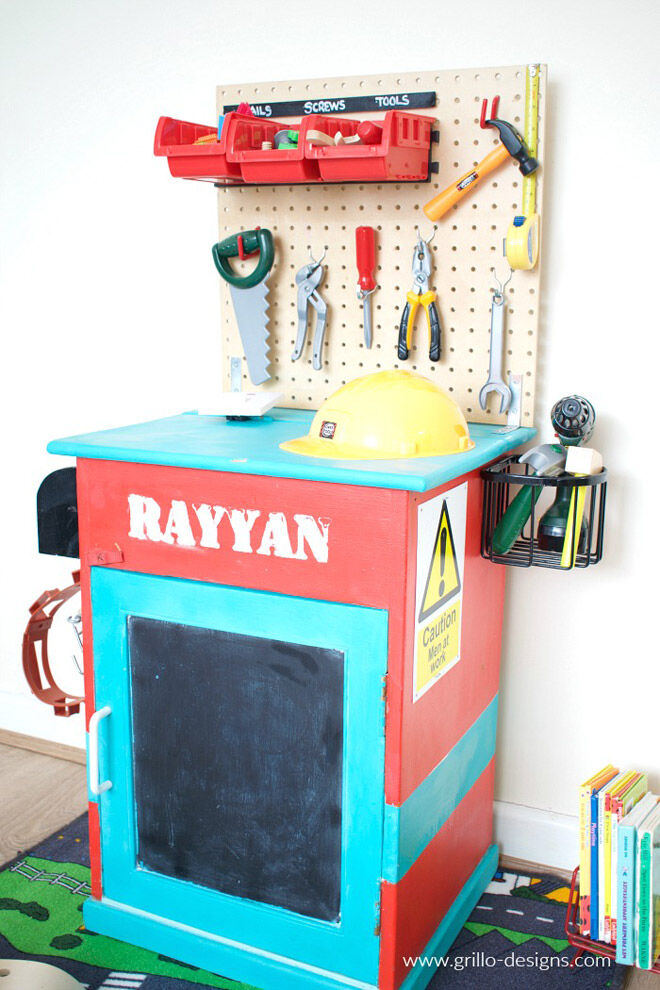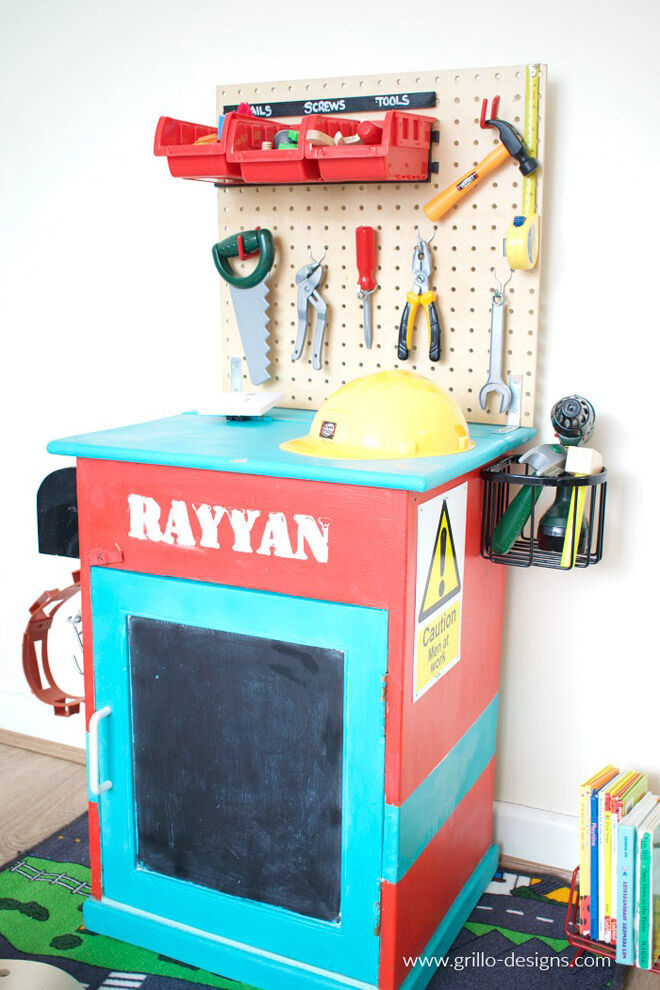 A kids' tool bench will be a big hit – literally. To tap into this idea, grab an old wooden cabinet, a peg board, a few bits and bobs, a lick of paint and some tools of your own. (instructions via Grillo Designs)
Upright art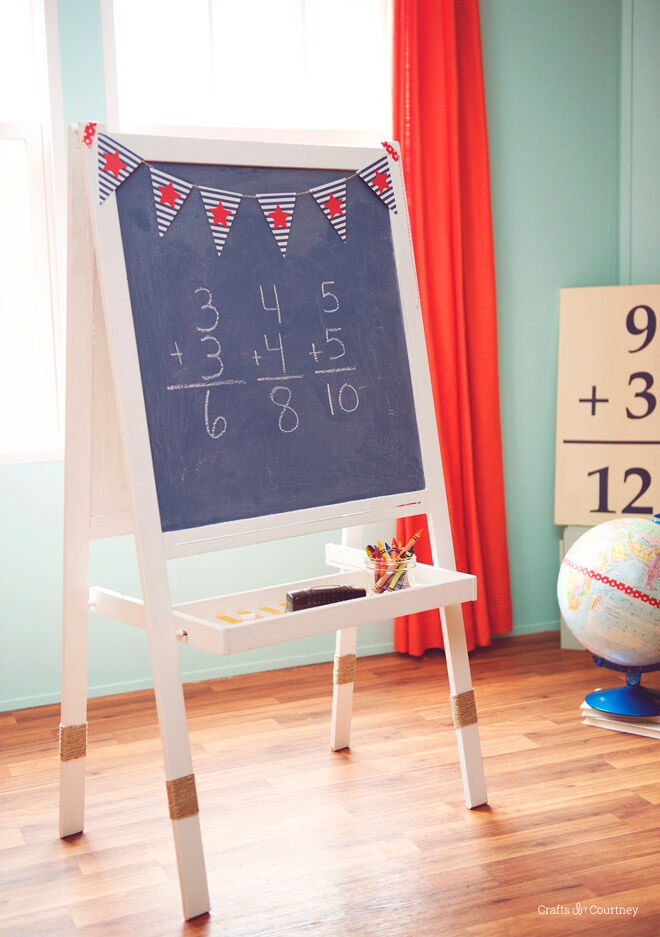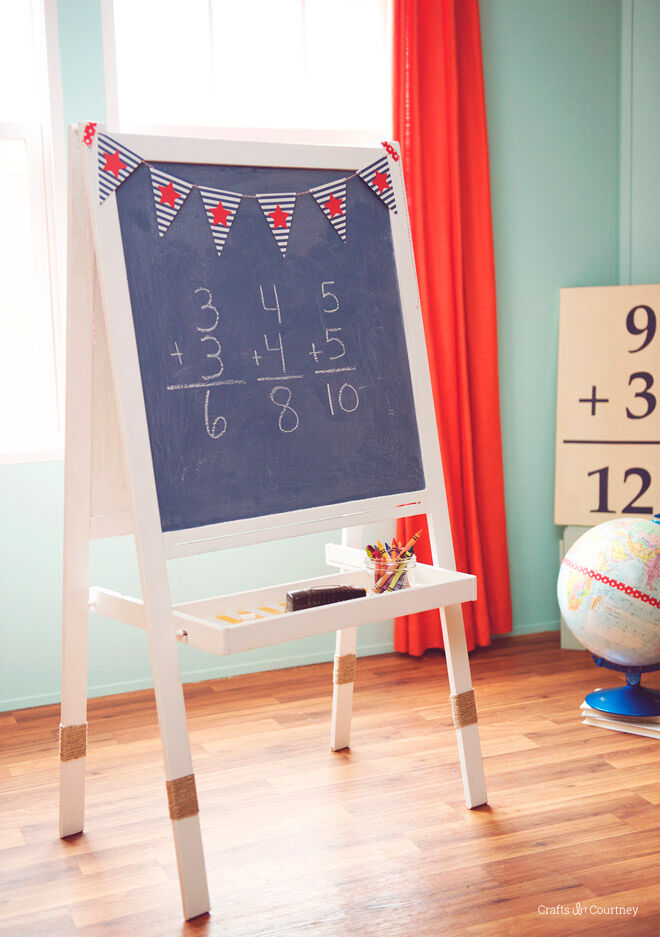 This arty easel is a fun IKEA makeover. The MALA easel is yours for just $29.99, then get to work making it 'special occasion ready'. (via Mod Podge Rocks!)
Timeless teepee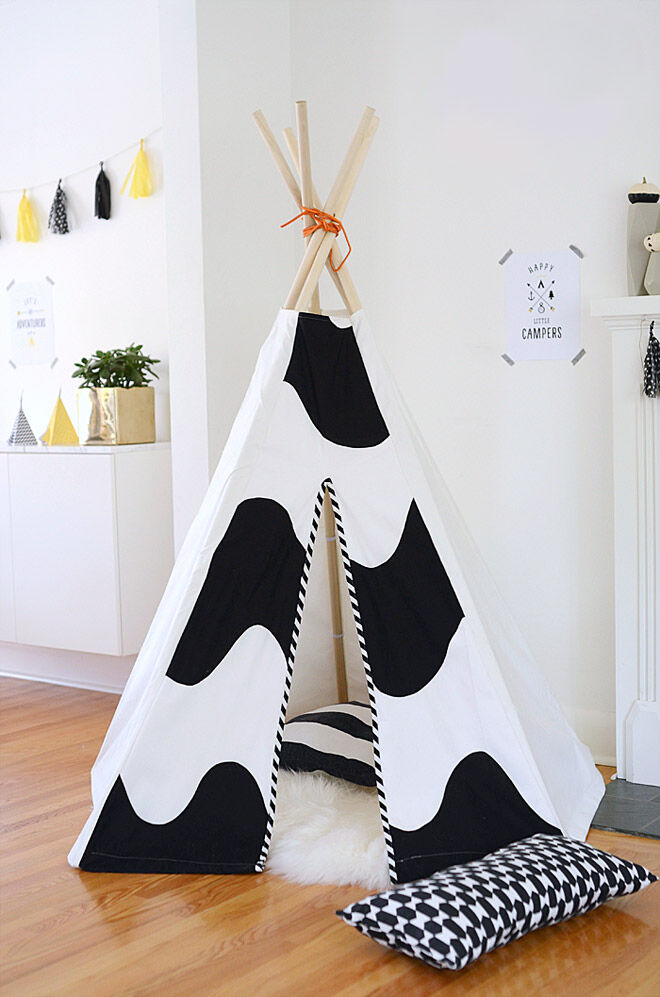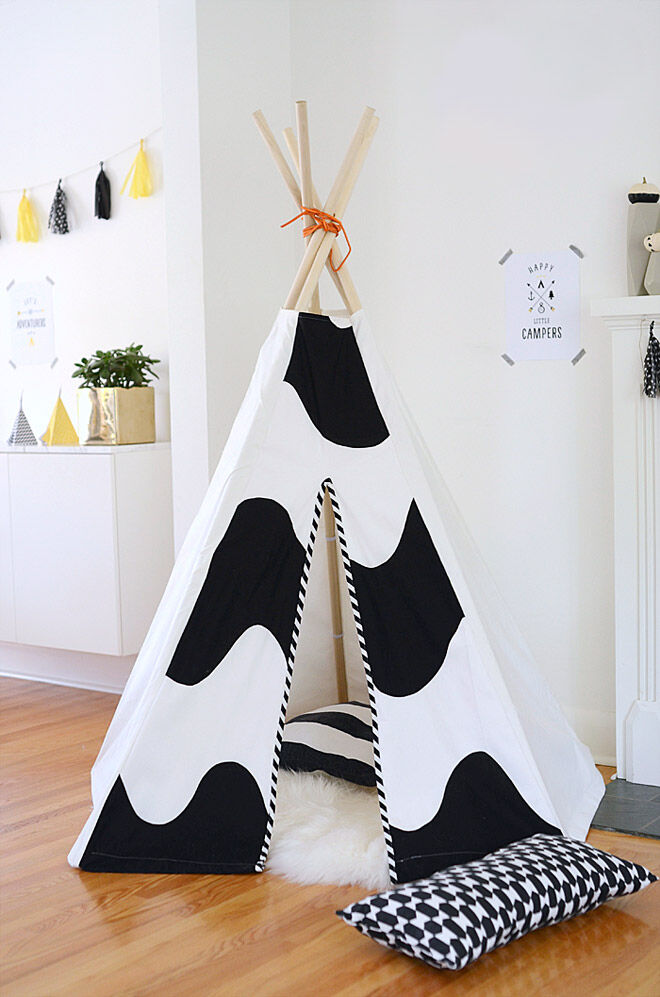 Switch to a black and white focus with this five panel DIY teepee. Throw in a sheepskin and pillow, then good luck luring tots out for lunch! (via Nalle's House)
Beach in a box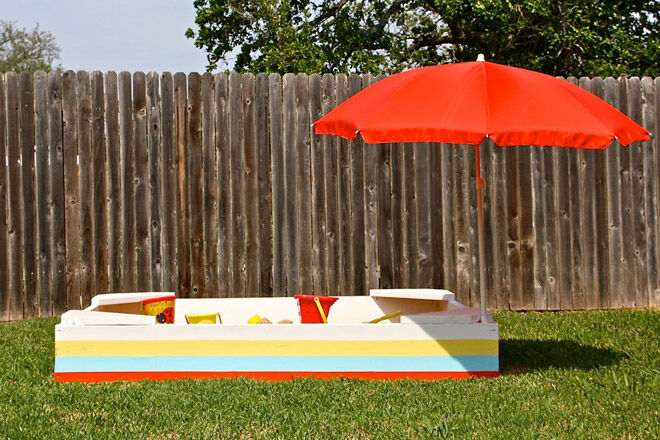 A sandpit is a summery gift for little Australians and this backyard sandbox provides a big splash of colour and fun. Or else, an upcycled colour block sandbox is the perfect size for small spaces and small people. (via Made Everyday)
Kiddie kitchen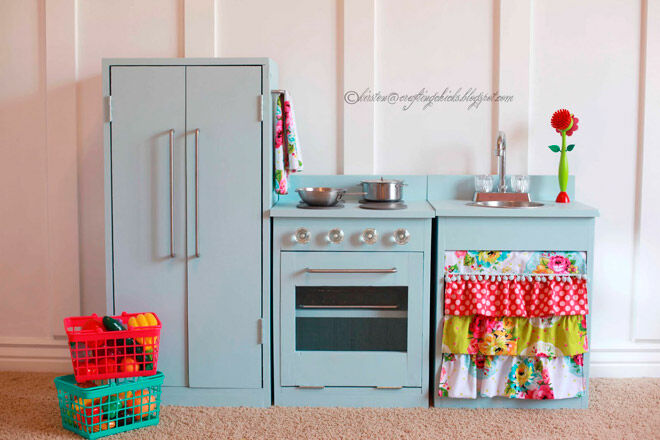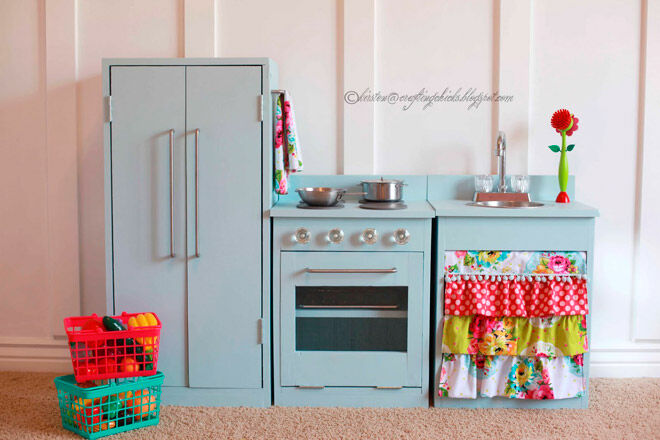 Whether you transform an IKEA play kitchen or build one like this, junior master chefs will be whipped into a frenzy with this handmade gift. (via Crafting Chicks)
Ka-pow! It's a supercar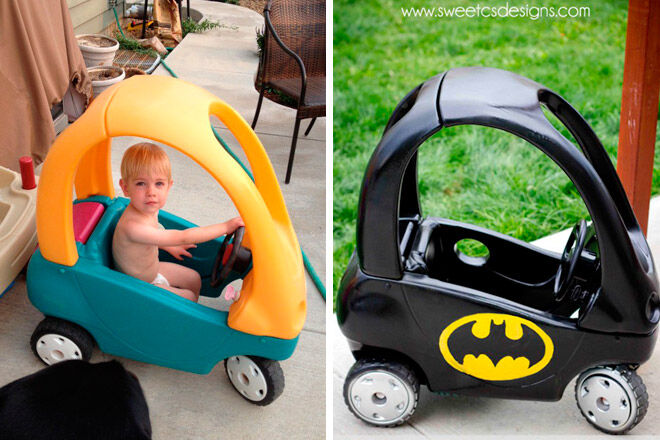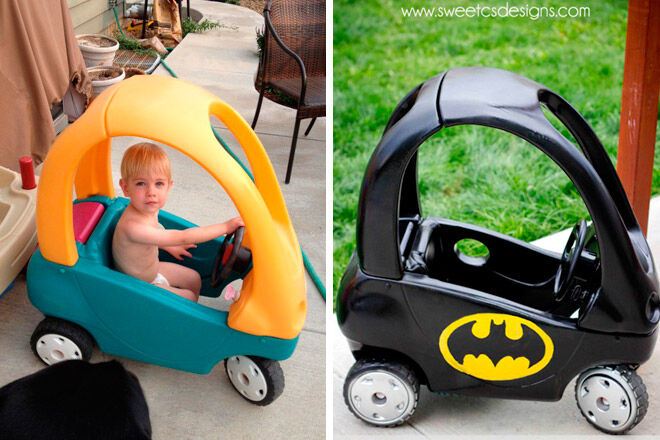 Or go hero with a DIY Batmobile! Holy mackerel, this customised Cozy Coupe is a quick and easy fan favourite. (via Sweet C's Designs)
Room for vrooooom!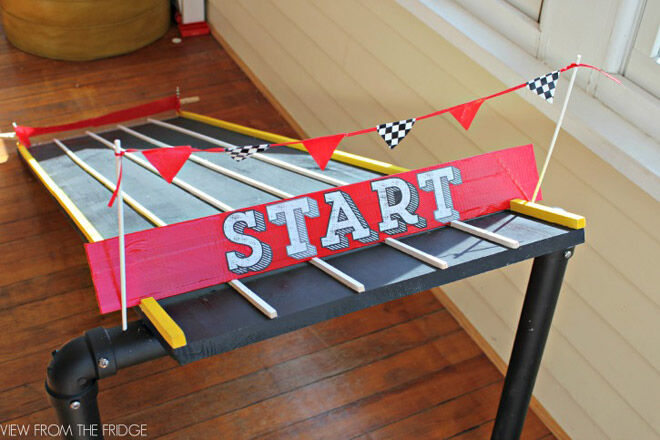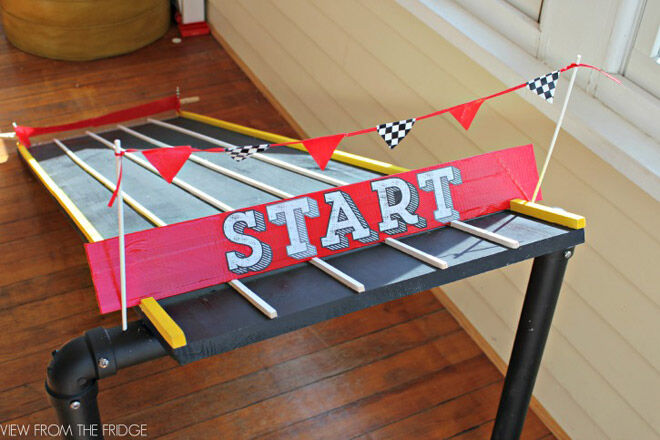 The race is on to create a backyard track before the big day! Whether you put a pit stop in the lawn or build a downhill track like this one, this gift gets pole position. (via View From the Fridge)
Open wide, come inside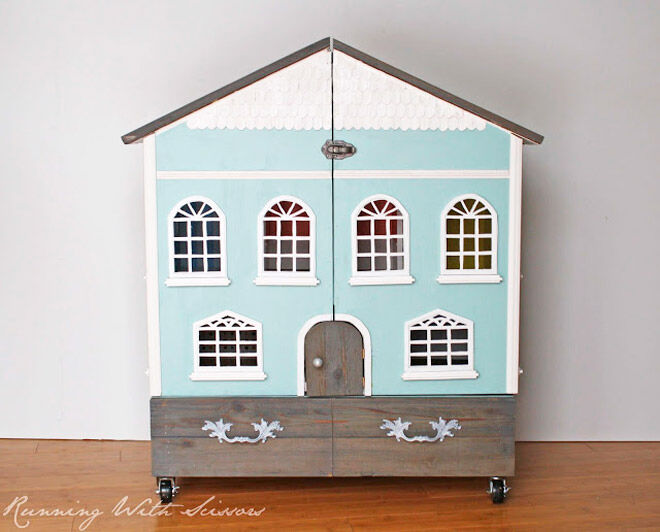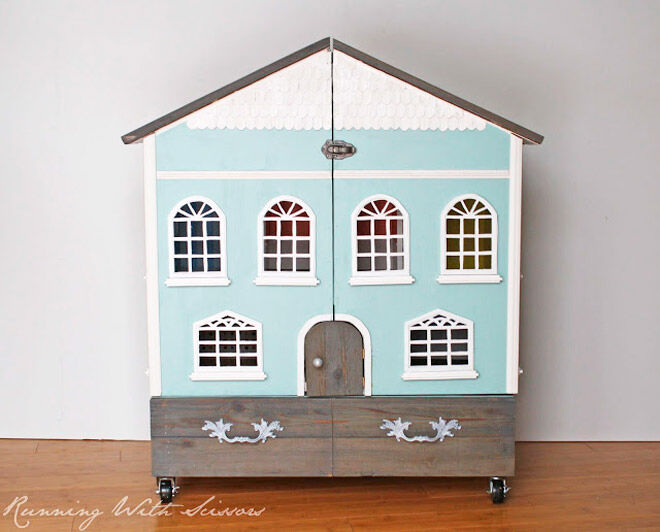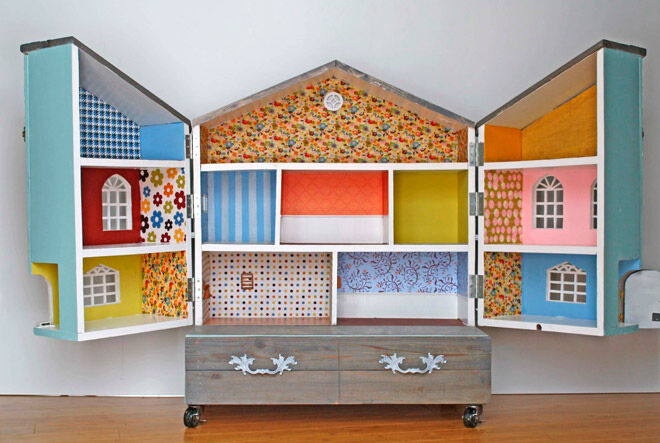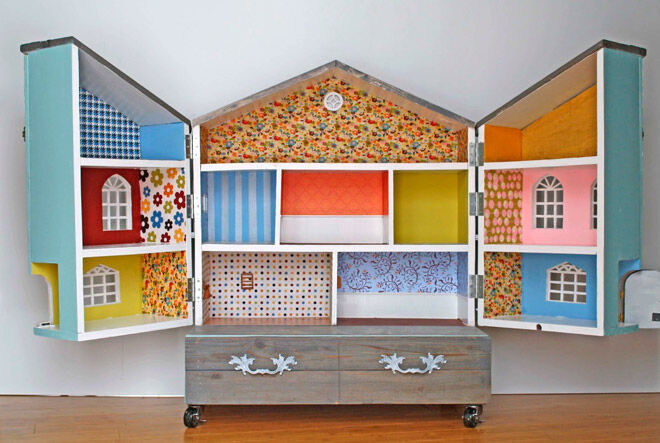 If you're handy with a hammer, then this wooden doll's house is sublime. With a front that opens up and a 'basement' drawer for storage, it's a brilliant build for kids. And if a doll's house renovation is more your style, then get some inspo here. (via Running with Scissors)
Play station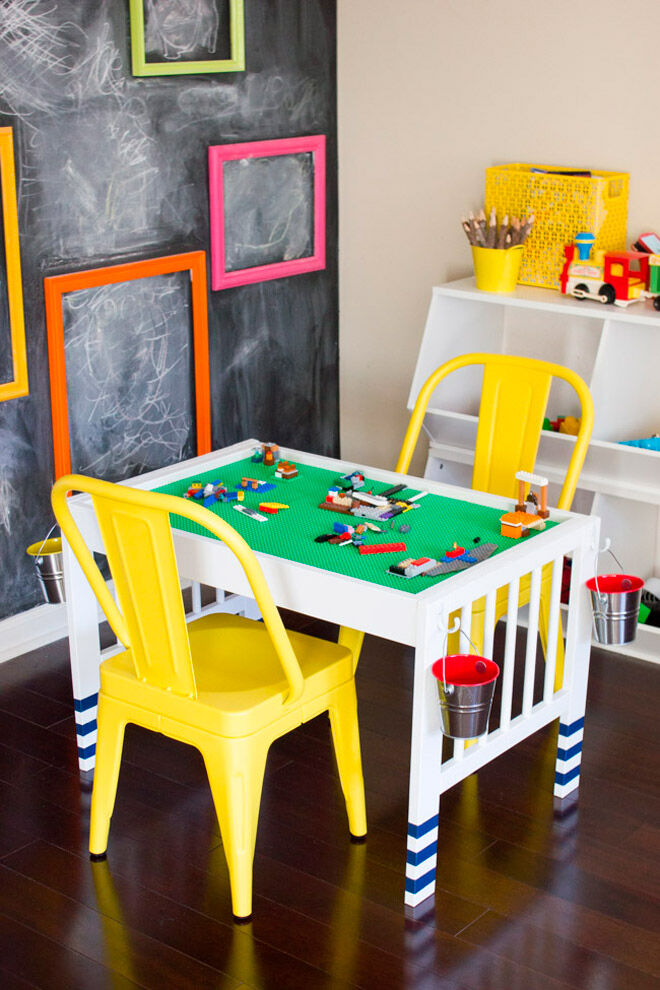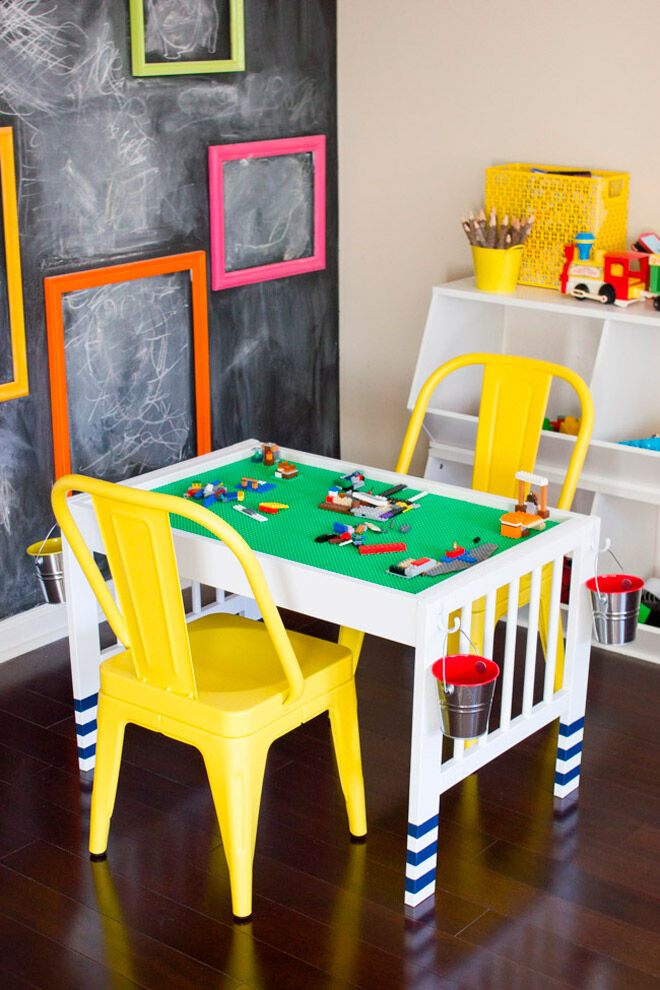 The IKEA change table that transforms into a LEGO station? Pure genius. Plus wait, there are more clever furniture makeovers here. (via Erin Spain)
Awesome A-frame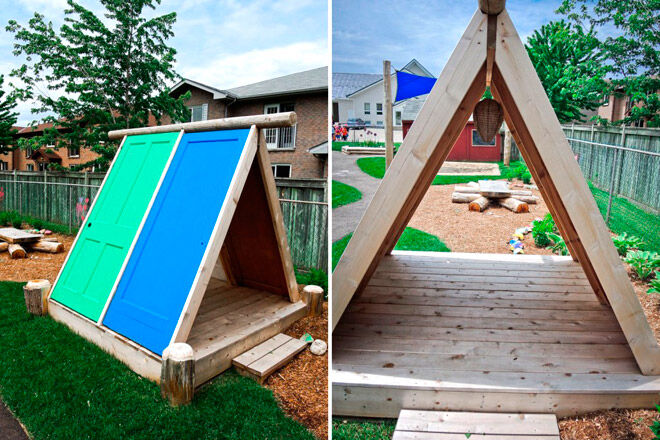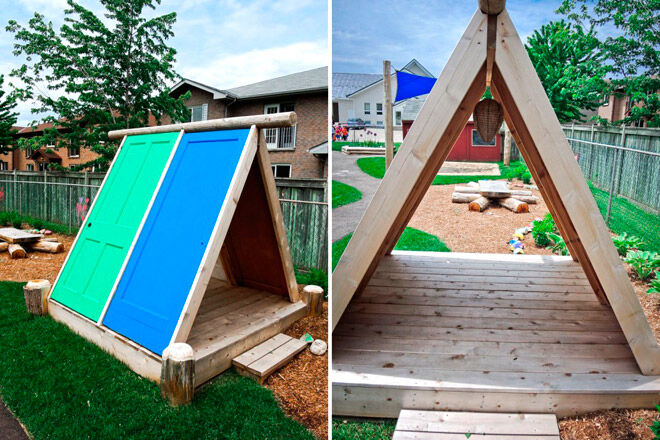 Show them the door! This unique, upcycled cubby is A-wesome. And while you're outdoors, why not install these other fab garden ideas? (via Earthscape)
Up and hooray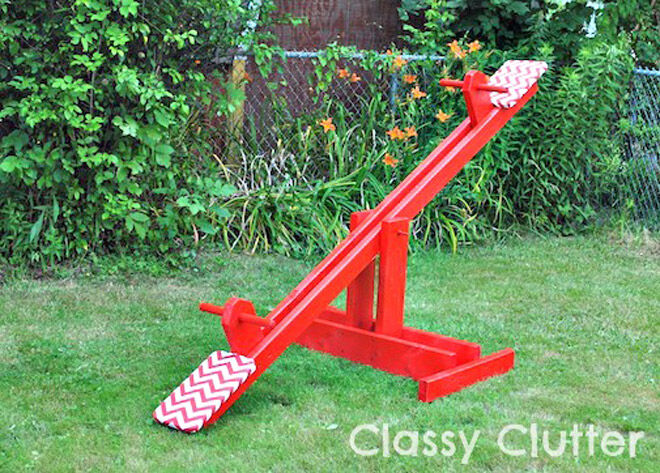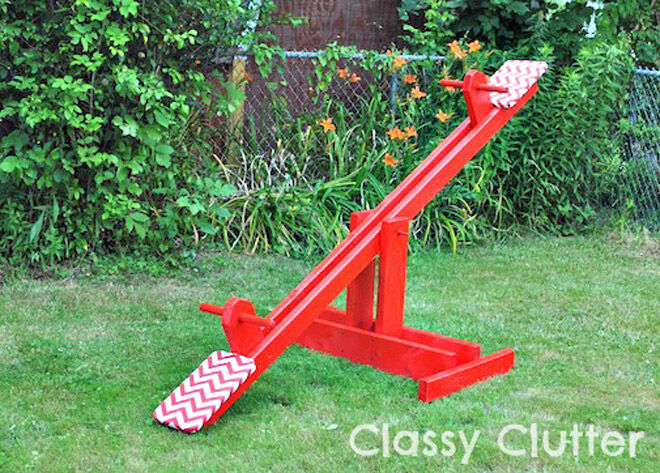 This seesaw is both cheap (built for under $30) and cheerful (hello postbox red), so it makes a fun gift for the backyard. Oh, and the kids! (via Classy Clutter)
Swing it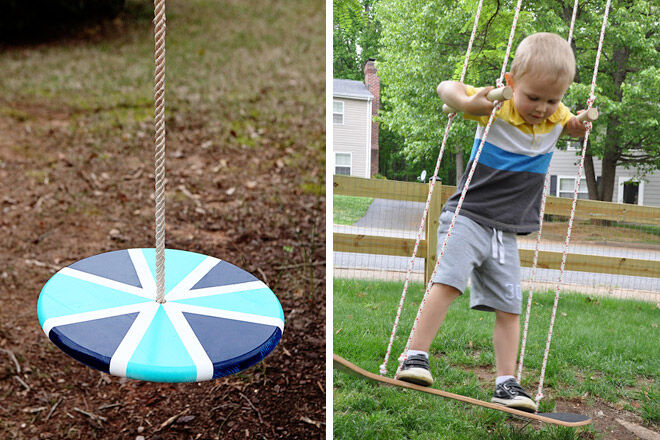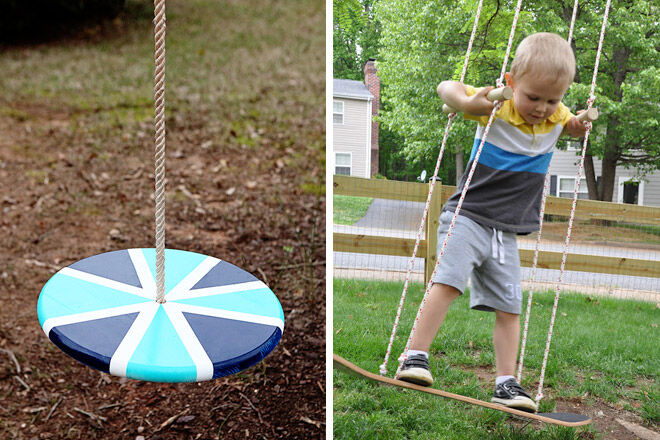 A swing is a beautiful thing. Whether you make a sweet pinwheel rope swing or go extreme with a skateboard swing, it's a thrilling DIY. And these outdoor playspaces are a barrel of fun too. (via Bower Power and Little Bit Funky)
Tyred and happy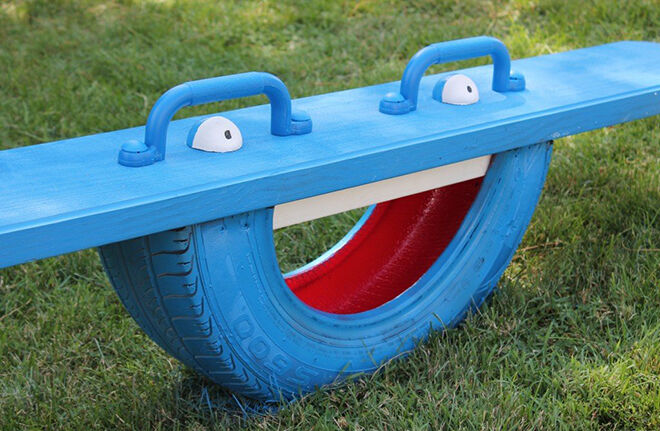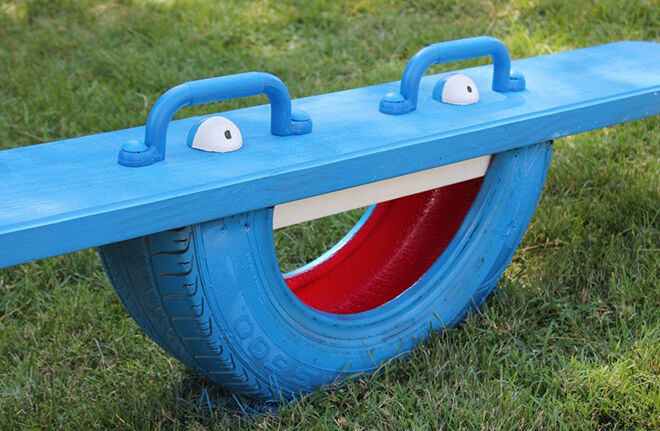 A tyre swing is another oldie and goodie in the garden. Then roll out other gifts made from tyres – like a tyre rocker, tyre dinosaur park, tyre climbing tower and more. (image via My Fix Up Life)
Wild thing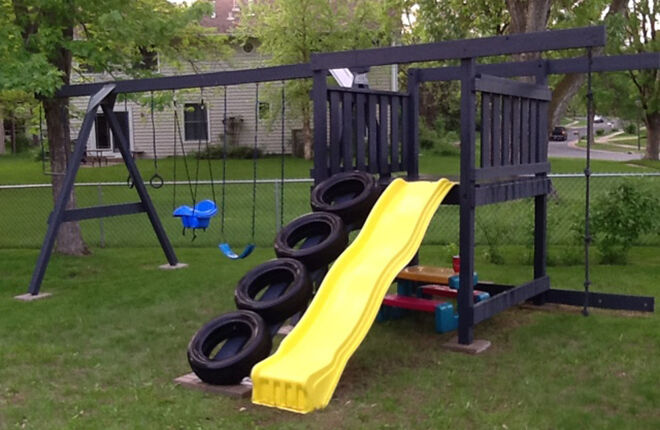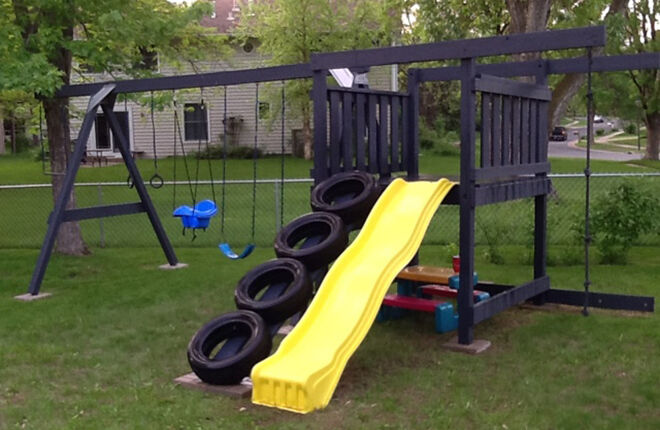 Go large with an outdoor jungle gym! Little monkeys will be all over this fun-tastic DIY design. (image via Exploring Domesticity)
The one-storey cubbyhouse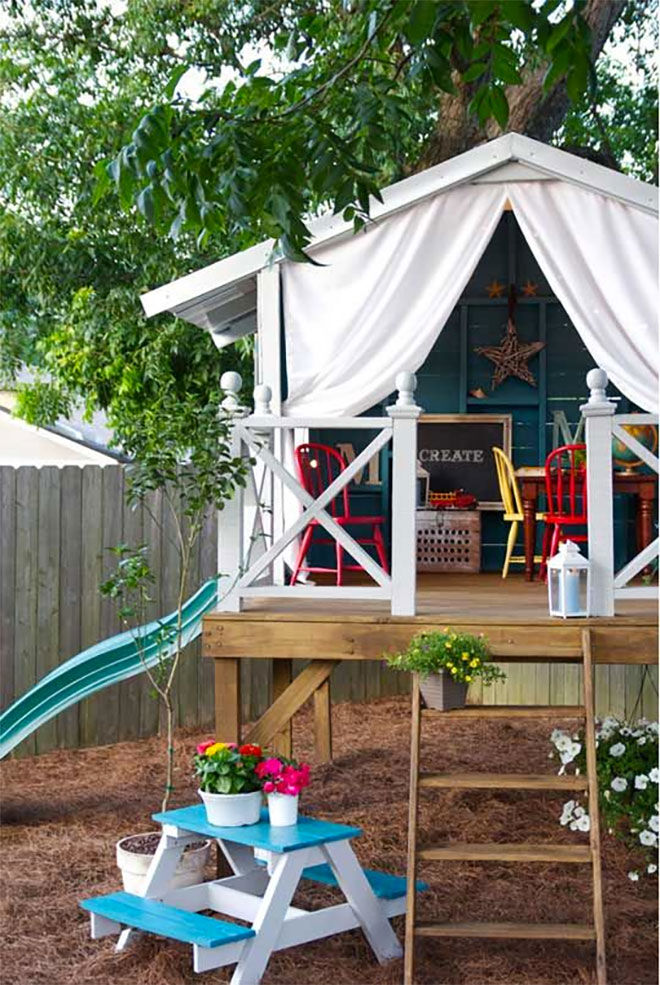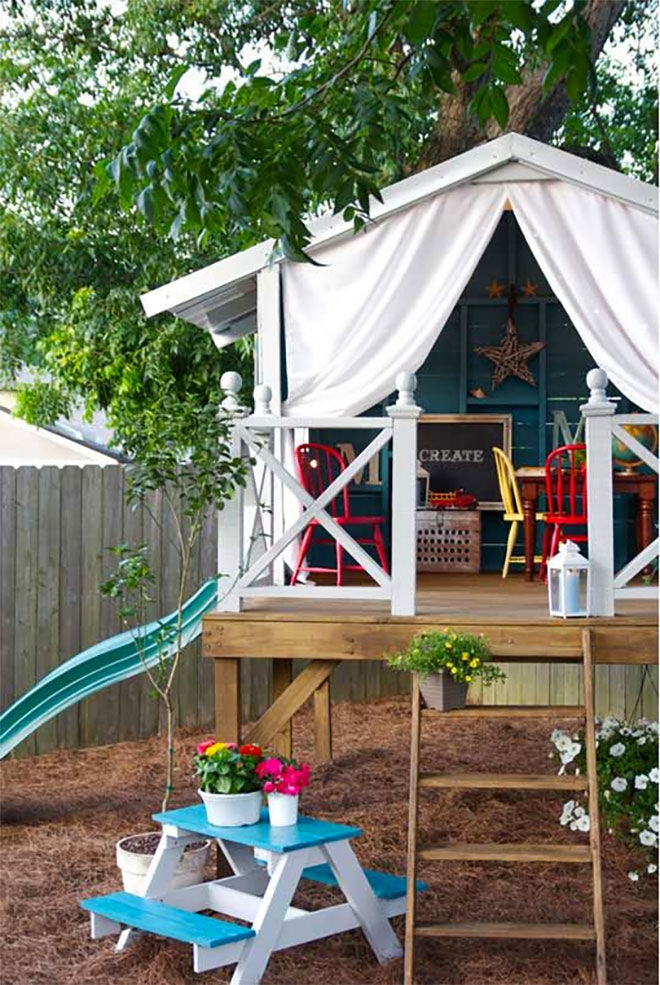 And for the greatest gift above Earth, get to work on an elevated cubby or treehouse. This one has all the trimmings, or find contemporary cubby inspo here. (instructions at The Handmade Home)
Read next …
15 impressive DIY toy makeovers
14 modern day renovations for doll houses
10 inspiring furniture makeovers