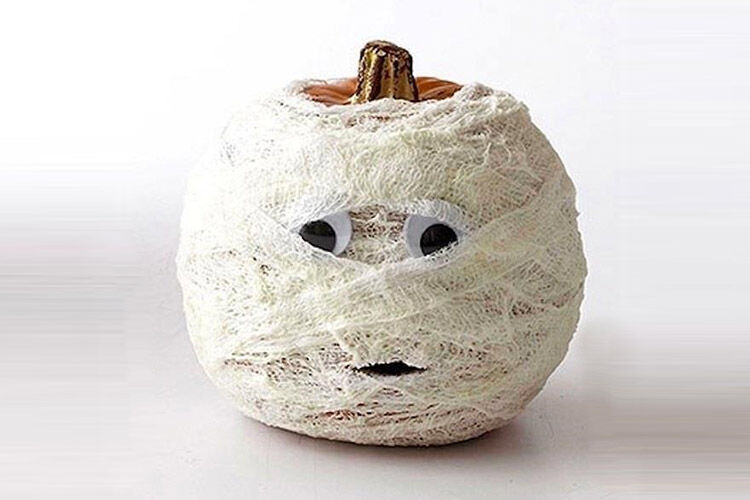 Trick or treat! We've rounded up the kookiest crafts and freakiest food ideas for Halloween. So grab yourself a pumpkin and a hot glue gun – even if you've never celebrated Halloween before, these ideas are sure to get you inspired!
Pumpkin parcels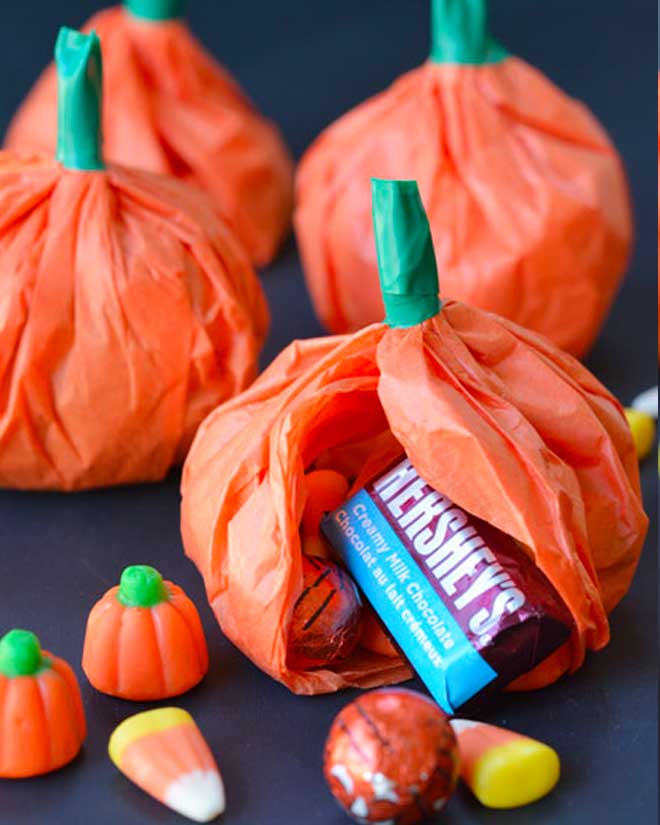 Tissue paper and florist's tape make sweet treat pouches. (via One Little Project)
Pop that piñata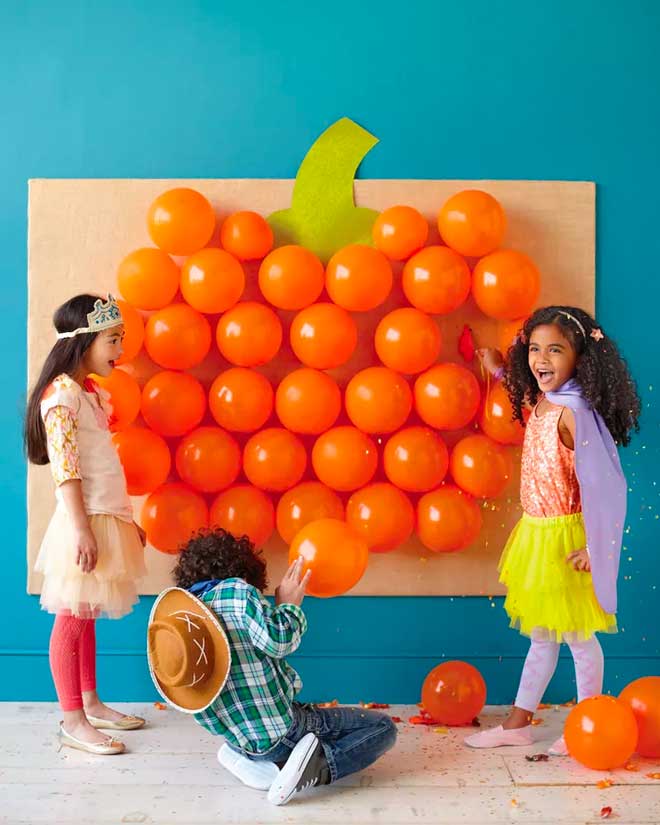 Simple fun: POP goes the pumpkin! (via Martha Stewart)
Skeleton supper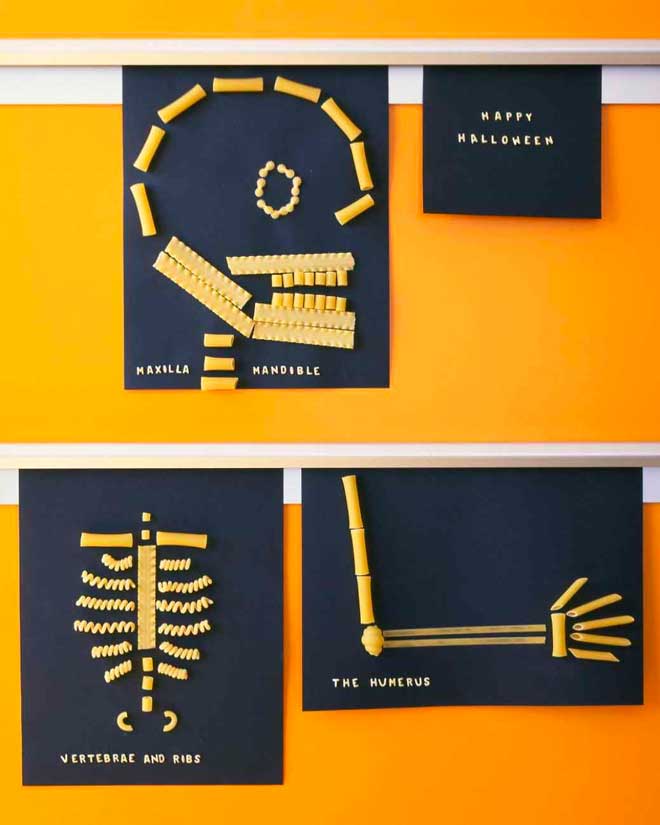 The arm bone's connected to the … pasta bone? (via Martha Stewart)
Travelling treats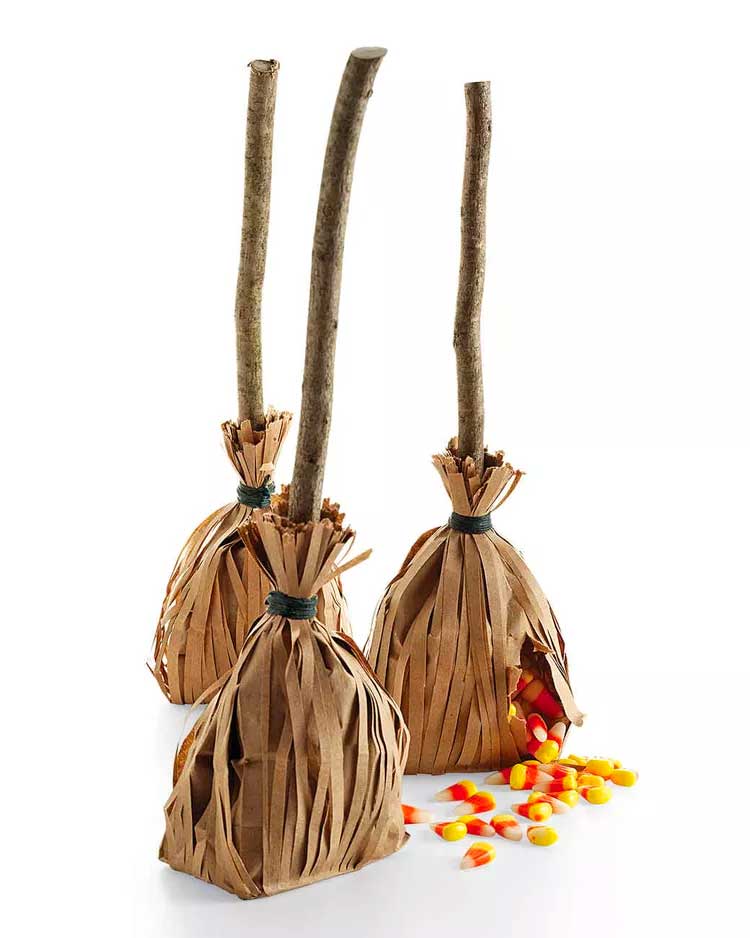 Witch's broom lolly bags. (via Martha Stewart)
Incy wincy ice cube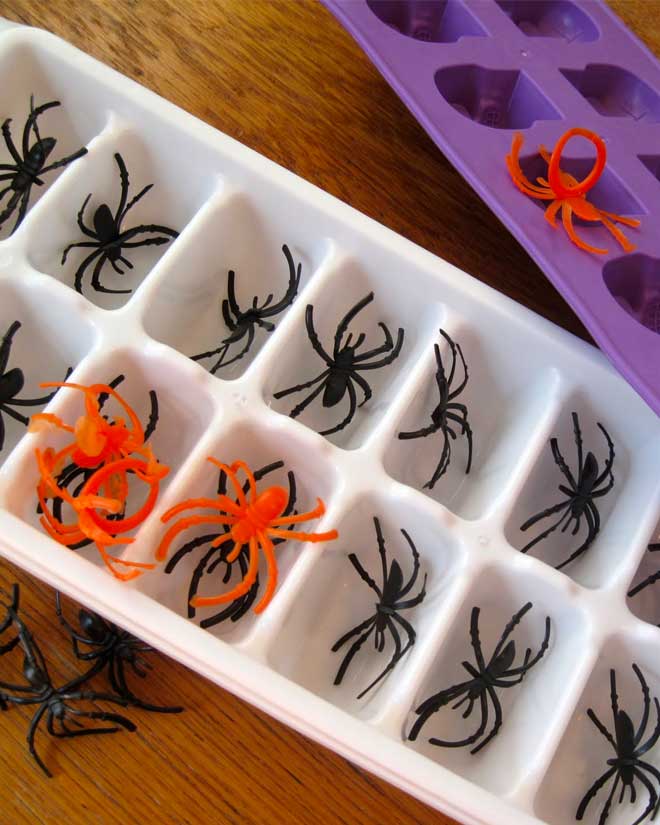 For squeal-inducing drinks: spider ice cubes. (via Fahrenheit 350)
Under your hat
The perfect place to hide treats inside: Witch's hat biscuits. (via Fun Money Mom)
Fruity thinking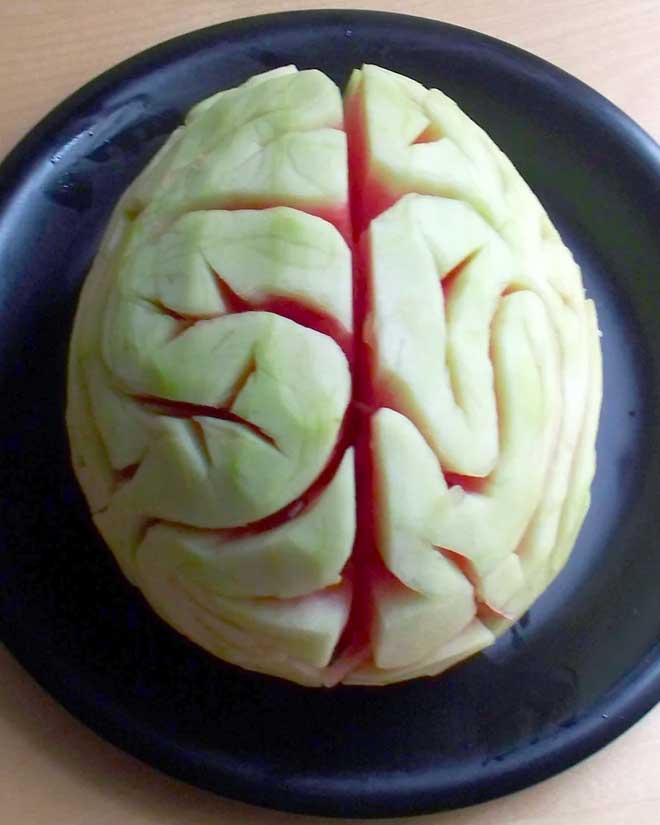 Gaaaah! Carved watermelon brain. (via Instructables)
Scrumptious spider webs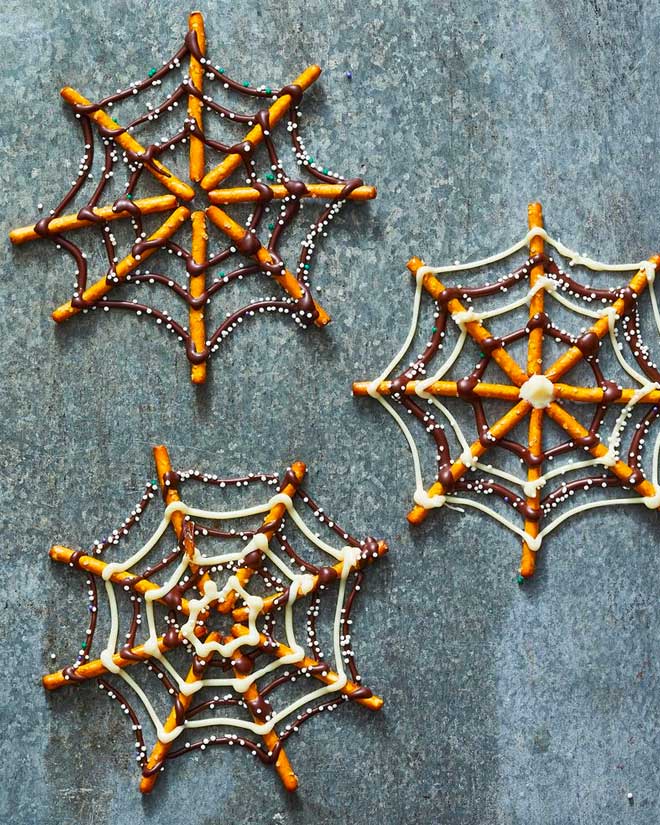 Spider web pretzels! Click here for the recipe. (via Good Housekeeping)
Here's looking at you, kid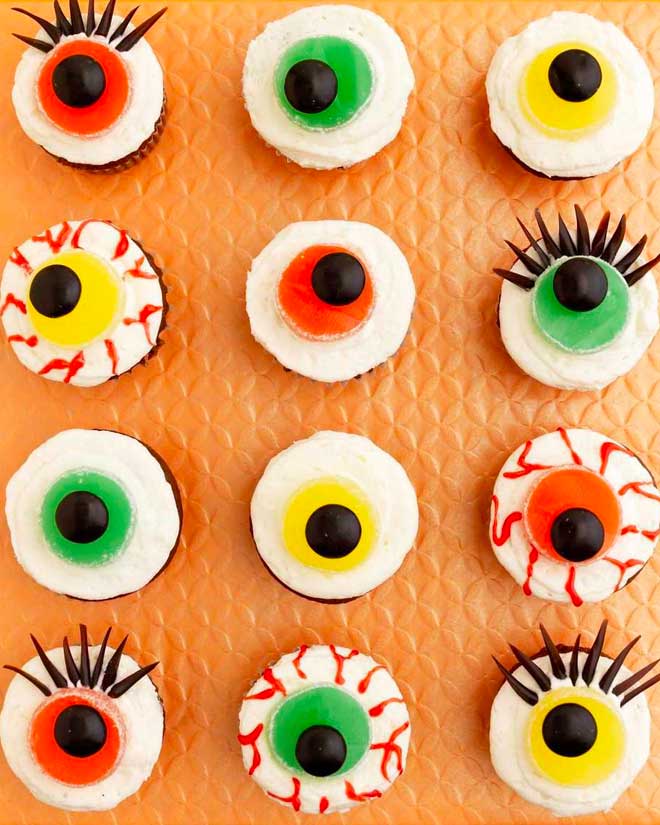 Hey good lookin' … eyeball cupcakes. Click here for the recipe. (via Tara Teaspoon)
Tiny teeth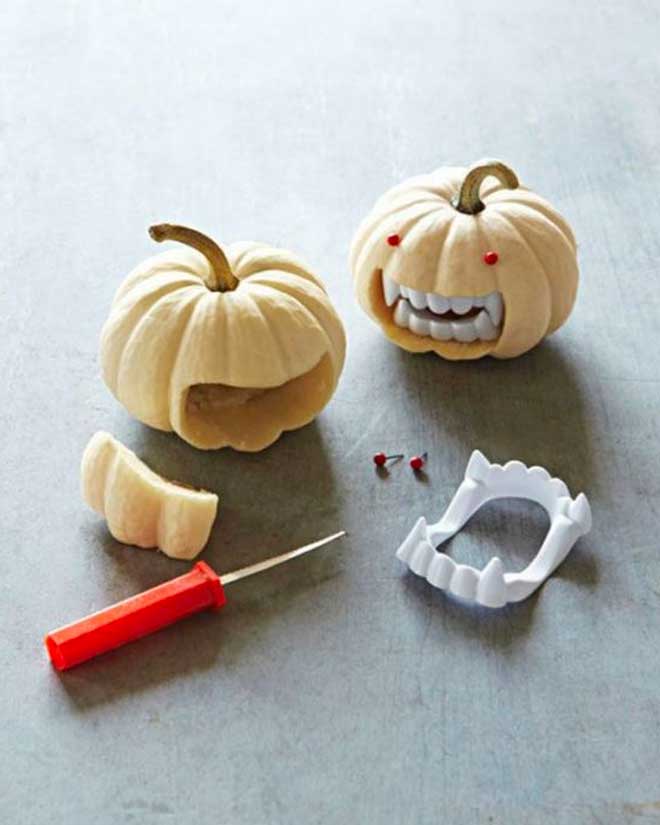 Mini pumpkins + vampire teeth = cute and scary all at the same time! (via Craftspiration)
Bats at the door
Why save all the fun festive for Christmas? Get instructions for making this bat wreath here. (via Eighteen 25)
Candy cuddles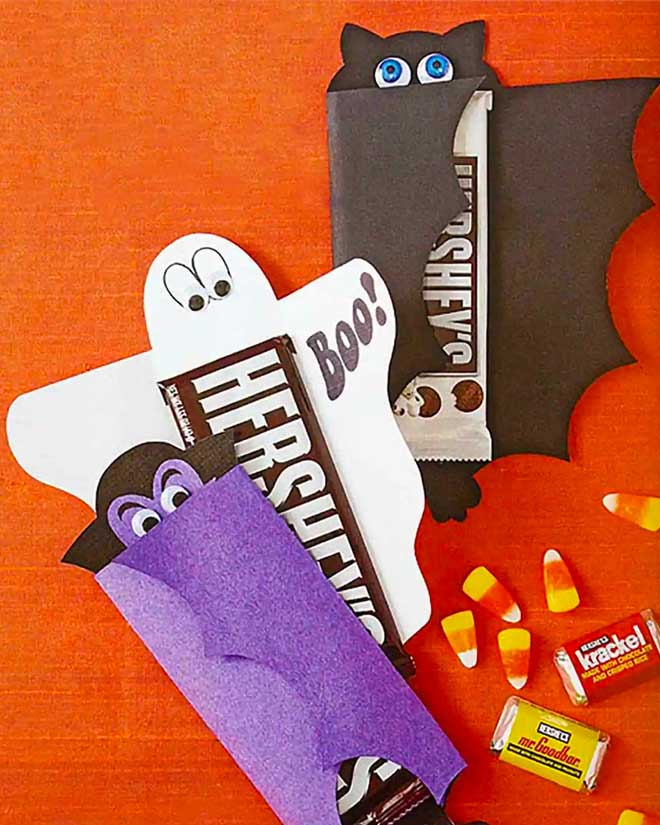 Cute for lunch boxes: Halloween wrappers. (via Skip to my Lou)
Spook juice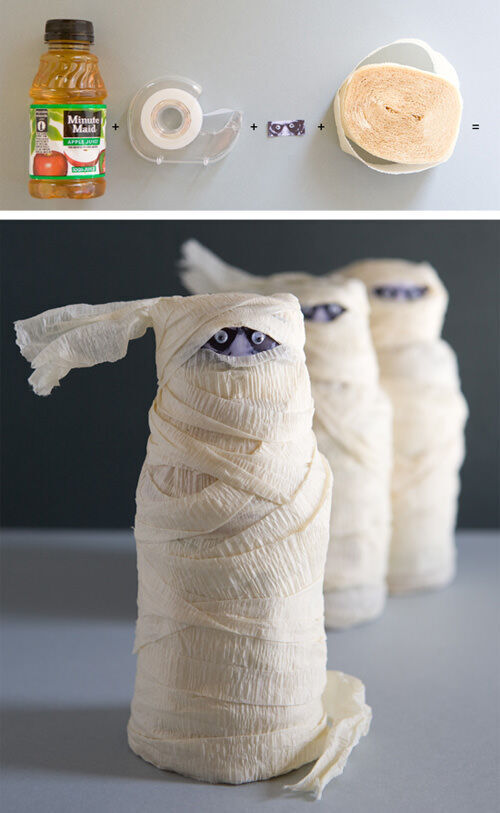 Hilarious idea. Tissue-wrapped juice bottles with eyes. (via One Charming Party)
Trick or treat treasures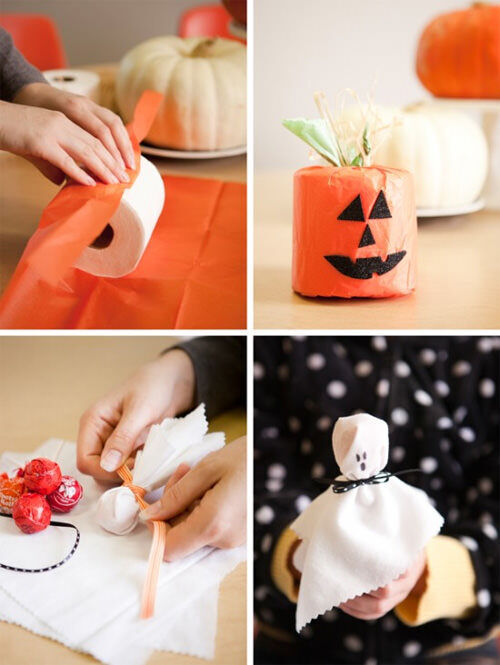 What will it be? Trick (toilet paper pumpkin) or treat (ghost lollipop)? (via One Charming Party)
Skeleton salad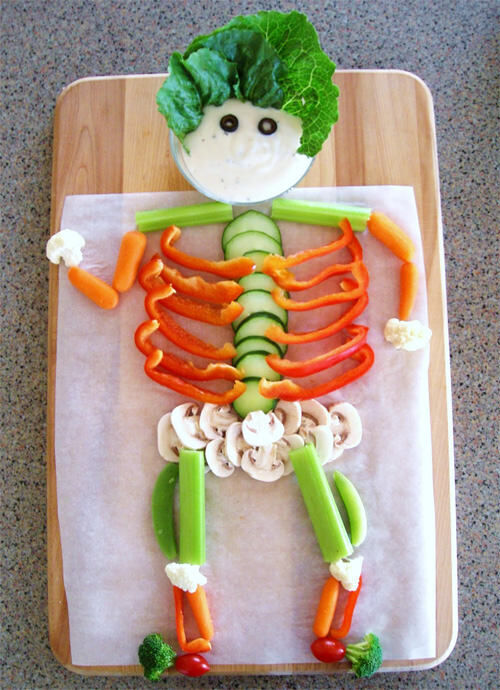 The carrot bone is connected to the … celery bone! (via Feeding Four Little Monkeys)
Mmm… monster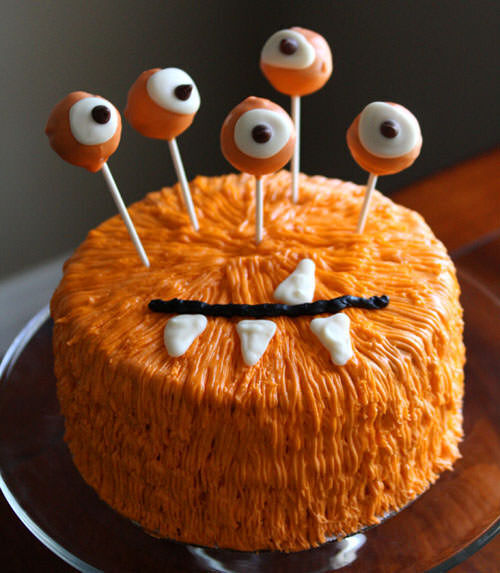 Monster cake with cape-pop eyes. (via Makoodle)
Carved creations
Fun with figurines: A pumpkin diorama. (via Oh Dee Doh)
A spooky hoot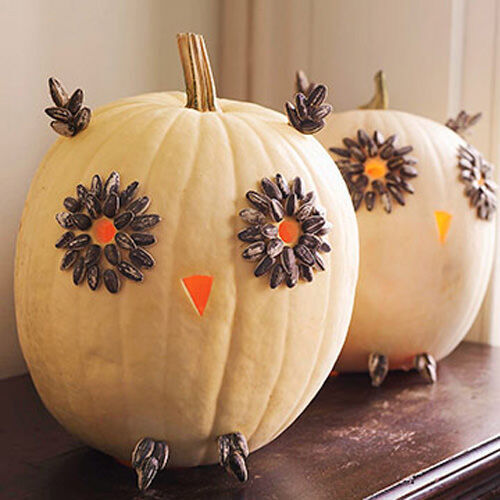 Hoot hoot! A very cute owl using sunflower seeds for eyes, ears and feet. (via BHG)

We have so many more Halloween tricks and treats up our sleeves – make sure you check out our costume ideas, recipes and decoration ideas.
Read next …
Got a little pumpkin in the patch?
Feeling like a ghost with never-ending pumpkin duties? Fear not, Mama! Aussie mums just like you are gathering in our age-based Facebook baby groups, sharing eerie tales and survival strategies. They're a total game-changer when you need a boo-st of support.
Become a Grapeviner and join the patch today!