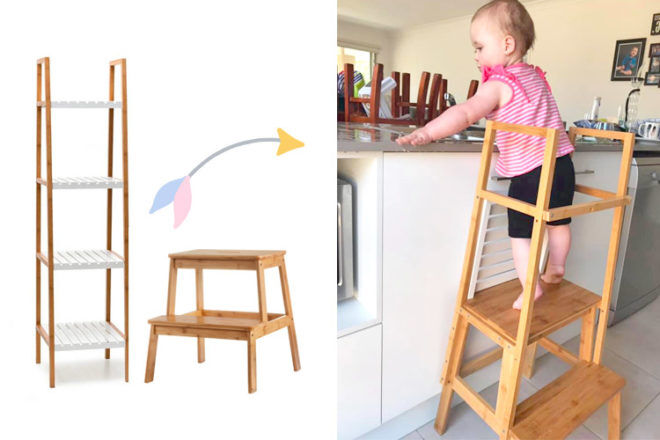 With just a couple of Kmart products and a big dose of creativity one mum has crafted a brand new Kmart hack which costs half the price of the real deal.
Mum's Grapevine Baby Groups member Yolande Strydom shared her clever new Kmart learning tower hack after she was unable to find the products she needed to recreate one she'd seen previously.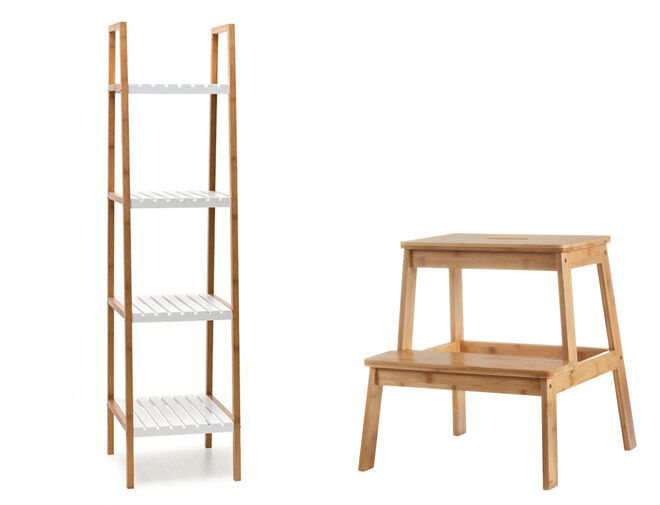 "If you ever Googled 'Kmart learning tower hack' you would find that you have to use the bamboo step stool and the bamboo towel rail from Kmart," Yolande explained. "I went to Kmart, got the bamboo step stool but couldn't find the bamboo towel rail. After visiting several Kmarts and looking online, found out they don't stock the bamboo towel rail anymore.
"So after improvising a bit my brother-in-law built this one for my little girl with the Bamboo Step Stool and the 4 Tier Shelf with Bamboo Shelf. I think it came out great and at $55 I think I like this version best. My little one LOVES it!"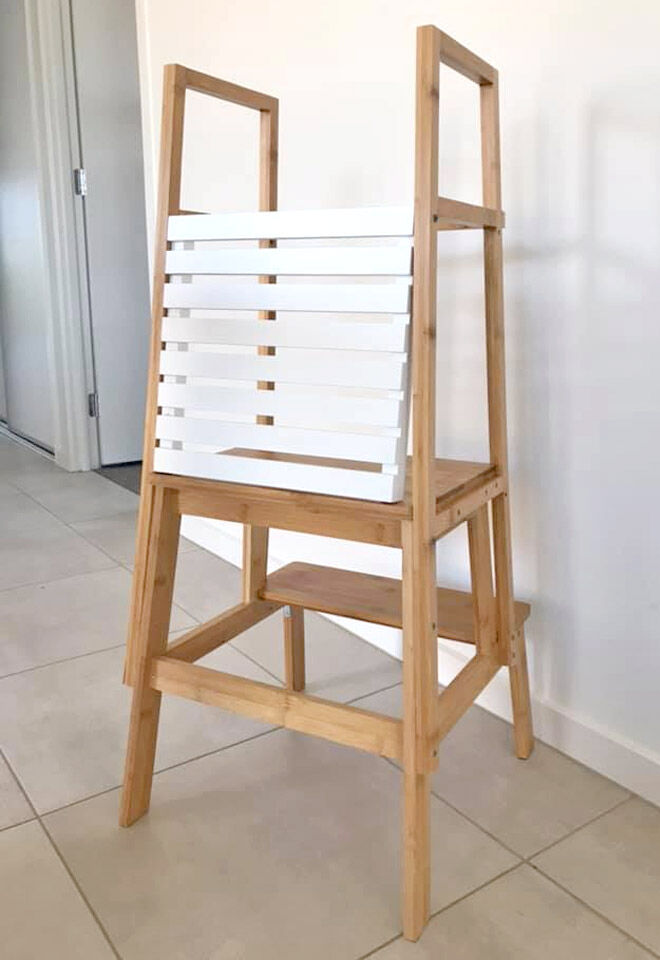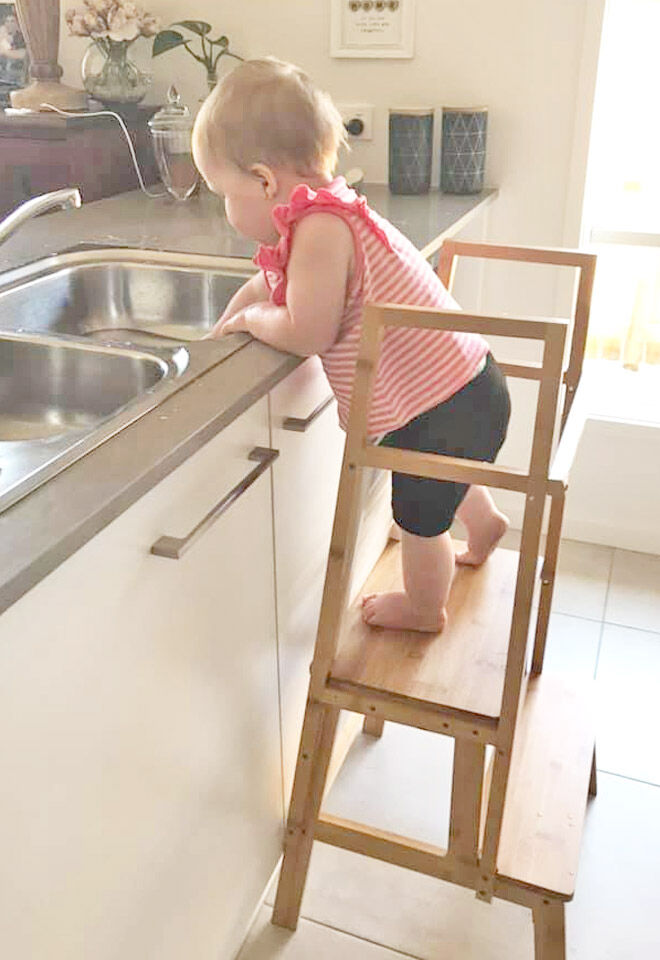 The learning tower means her curious toddler can explore and 'help' in the kitchen. Such a smart cookie!
Read next …
We love a good Kmart hack, and if you do too these next articles will get the creative juices flowing.