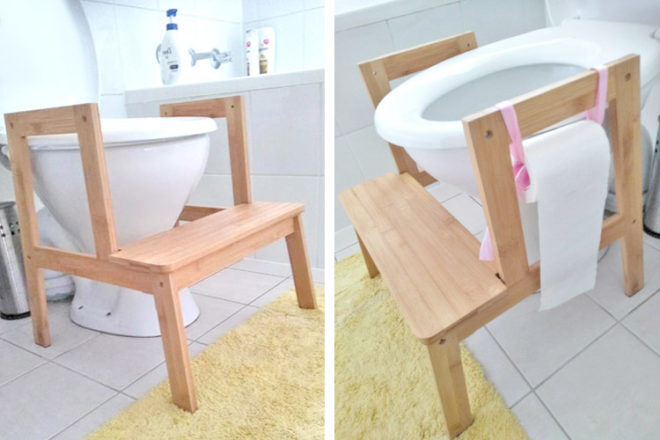 Sitting on the toilet is one small step for man, one giant leap for toddlers – but a clever mum has come up with the ultimate toilet training hack to help kids climb onto the throne for under $20.
Angela Ella Austin shared her brilliant toilet training hack on the Kmart Mums Australia Facebook page, with hundreds of parents claiming the simple stool modification as 'genius'.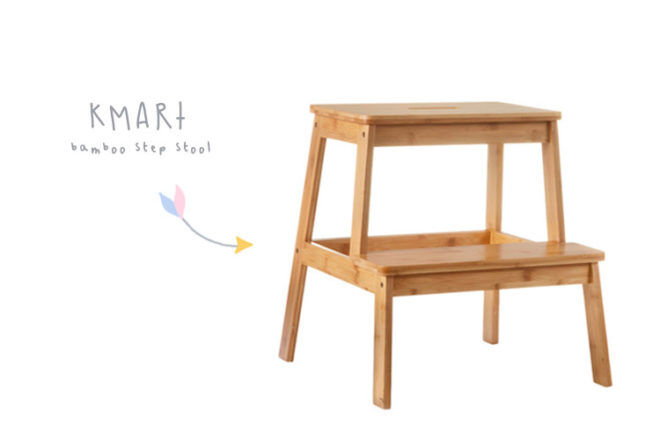 The hack uses the Kmart Bamboo Step Stool ($19) to make a toilet training helper. "I bought the stool to help my son use the toilet independently and comfortably, but after I built the stool it was larger than my toilet." Angela told Mum's Grapevine.
"I could see that by removing a few pieces it would work so I did just that, removed the top step and back horizontal piece and it slid in perfectly. I added a roll of toilet paper to the side with a spare ribbon I had because my son got some 'yukkies' on the seat while trying to reach for toilet paper because it was to far away. So it needed to be at arm's reach.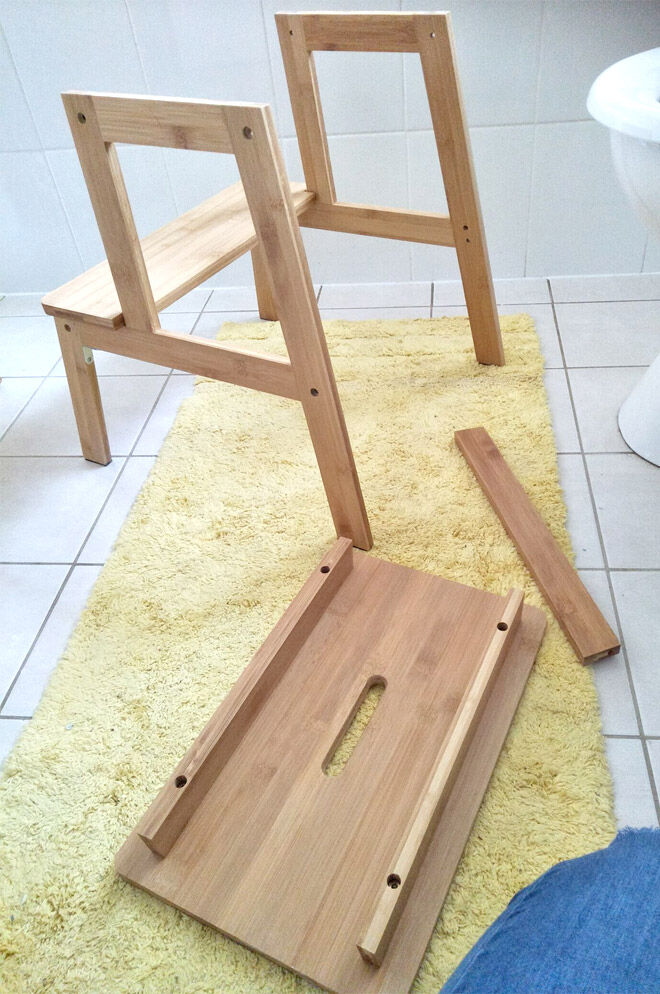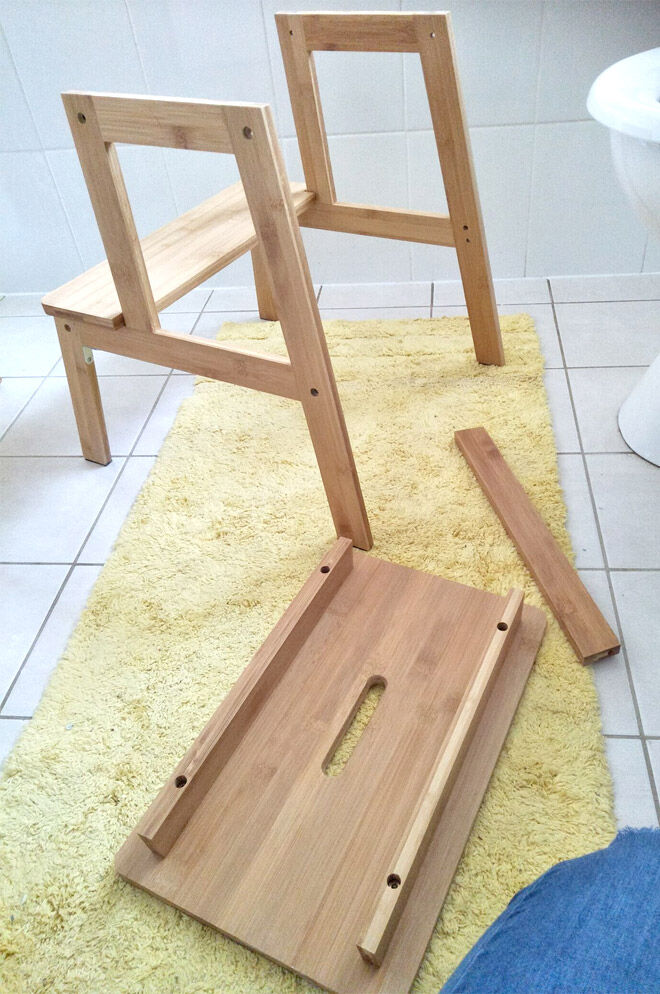 "He is two years old and the stool has done what it was intended for, he gets himself on and of the toilet and he is stable on the toilet because his feet are flat on the stool. We haven't completely achieved full time toilet using but he is well on the way to being a 'big boy'."
And the best part? Once tots have the hang of getting onto the throne, reattach the pieces and the stool is back to having two steps. Bonus.
Read next …
What a ripper Kmart hack! If it's toilet training time in your house, pop these next articles on your reading list: