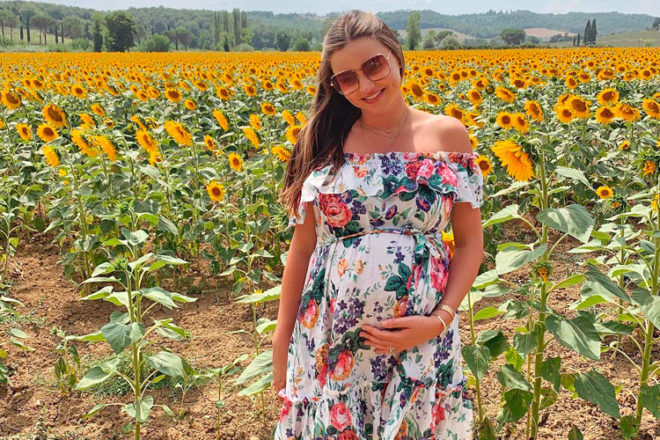 It's baby number three for Aussie model mum Miranda Kerr.
The stunning mum has revealed she's become a mum for the third time, revealing her newest baby bird Myles was born October 15. It's the second little treasure for Miranda and her husband, Snapchat founder Evan Spiegel. The couple has also have a son, one-year-old Hart. Miranda also shares another son, eight-year-old Flynn, with ex Orlando Bloom.
As with all of her pregnancies, Miranda has shared her growing bump and pregnancy beauty tips on social media throughout the past nine months.
View this post on Instagram
View this post on Instagram
Not long ago Miranda explained to Marie Claire that this pregnancy was different to her other two, "There was a lot of morning sickness in the beginning. It was probably the harder pregnancy out of the three. Flynn was very smooth sailing. With Hart, I had a little bit of morning sickness. But with this little one I've had terrible morning sickness. But I'm feeling good now and it's not long to go now, which is exciting."
She also revealed that both she and her husband knew the gender and had names picked out before she gave birth.
Read next …
Got a bun of your own on the way? These next articles are bursting with baby name inspo: