Dreaming of a long, comfortable, restful nights sleep but have a bump size roadblock? Many mums-to-be experience discomfort while trying to get a restful night's sleep but here's a solution to help you rest easy.
The range of pregnancy pillows by Ultimate Sleep offer soon-to-be mums' comfort and support in all the right places, turning those dreams of Z's into reality. From full-body support that hugs the entire body, to a more compact solution that provides bump support and targets specific aches and pains.
Ultimate Sleep's specially designed pregnancy and maternity pillows give sore backs a welcome break and take the strain off joints and muscles that are working over-time while baby grows. Their unique design is firm enough to offer support, yet luxurious and soft to provide the ultimate comfort. And best of all, Ultimate Sleep pillows are completely mouldable – allowing mums to position and shape the pillow exactly how they want it, every time.
Oh and did we mention they are machine washable?! The range has been tested to retain their volume and shape after both frequent washing and long term use.
We asked three mums-to-be to test out the Ultimate Sleep Total Body Support and Ultimate Skies Pillows.
1. Ultimate Skies Pillow ($129)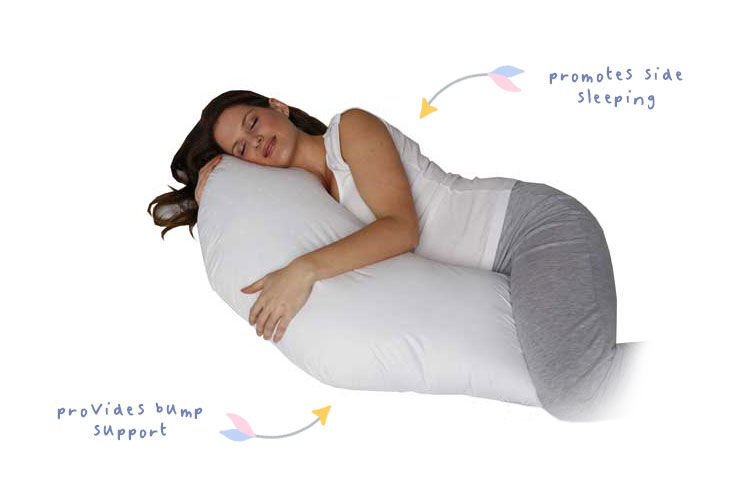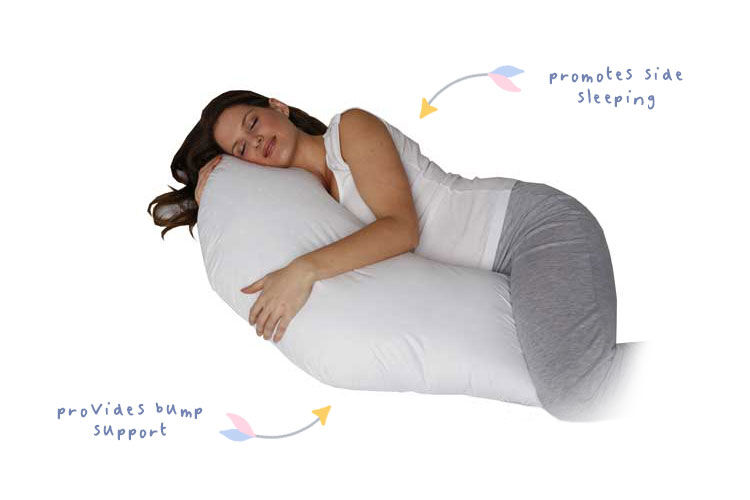 A unique boomerang-shaped pillow, the Ultimate Skies makes side sleeping supremely comfortable while offering support to your head, pelvis and that all-important bump. After birth, this smart sleeping aid becomes the perfect support while breast or bottle feeding, the mouldable design allowing you to sculpt the pillow for the ideal attachment position.
---
Kate Clearwater, seven-months-pregnant, tested out the Ultimate Skies Pillow
"I've had the best sleep the last few nights."
I wasn't sure how much use I would get out of the pillow. I had been using an old boomerang pillow and felt it would be the same as that – I was so wrong! It's AMAZING! I've had the best sleep the last few nights. I'm so comfortable when I use it, and seem to be waking up in the same position I go to sleep in so no more tossing and turning! I've raved about it to a few work colleagues who are pregnant today and they are going to go out and buy one.
---
2. Total Body U-Shape Pillow ($299)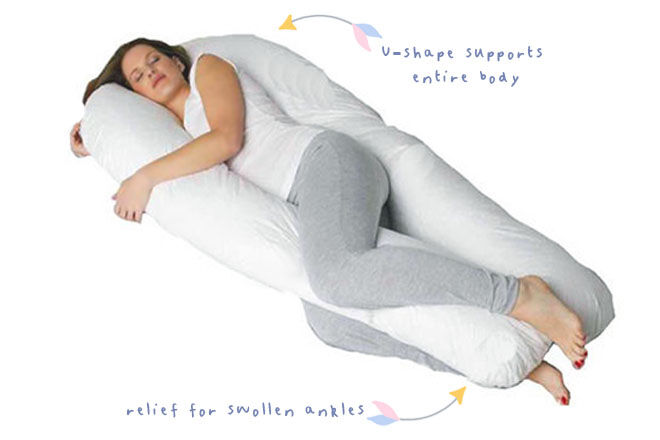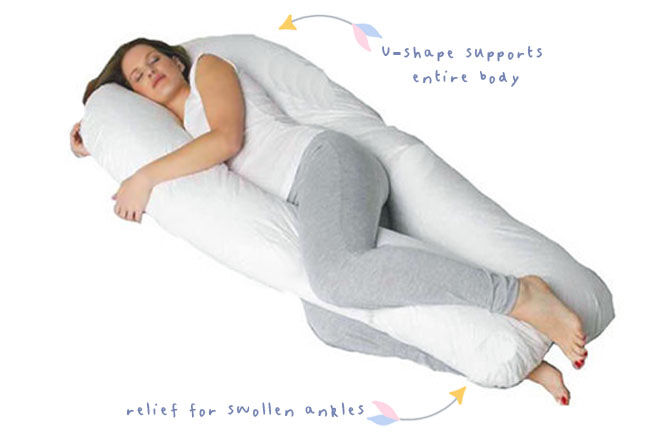 The Ultimate Sleep Total Body U-Shape Pillow is all about easing those pregnancy aches and pains. The clever U shape means a snuggly space to get arms, legs and that belly into blissfully comfortable positions and provides relief from the extra strain and stress on pregnant bodies.
---
Charnelle Cronje, six-months-pregnant, tested the Total Body U-Shape Pillow
"I would definitely recommend this pillow to friends."
This larger U-shape pillow is luxurious, comfortable and supportive. It allows you to sleep soundly in the recommended side sleeping position during your pregnancy, supporting your entire body. This is one of the longest U-shape pillows on the market. It is a very big pillow, however, it is super comfortable and supportive.
---
Kirsty Stephens, six-months pregnant, tested the Total Body U-Shape Pillow
"It felt like I was wrapped in a cocoon."
I had no pre-use expectations, other than wanting a comfortable night's sleep. It certainly delivered on comfort! It felt like I was wrapped in a snuggly cocoon.
I really enjoyed using the ultimate sleep pregnancy pillow, it helped to support my back, elevate my swollen ankles and support my hips/pelvis all at the same time. I am really impressed that the pillow has not lost any of its support or buoyancy. My husband loved it too! He kept trying to steal it off me throughout the night! I love how it didn't make me overheated and kept me cool throughout the night. I have already recommended it to so many other pregnant ladies. Definitely a wise investment that I will continue to use throughout my breastfeeding journey. Great support, super comfortable, really soft, luxurious cotton feel.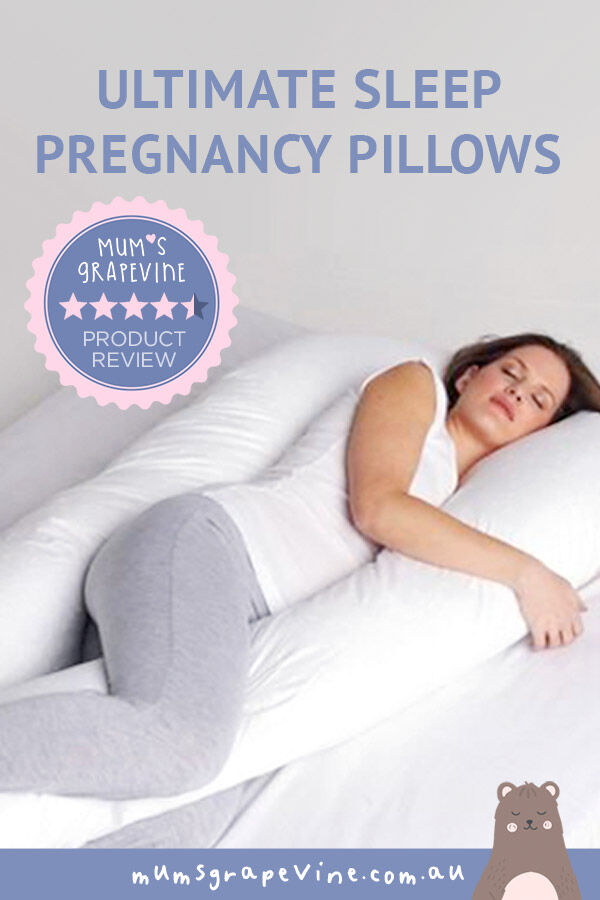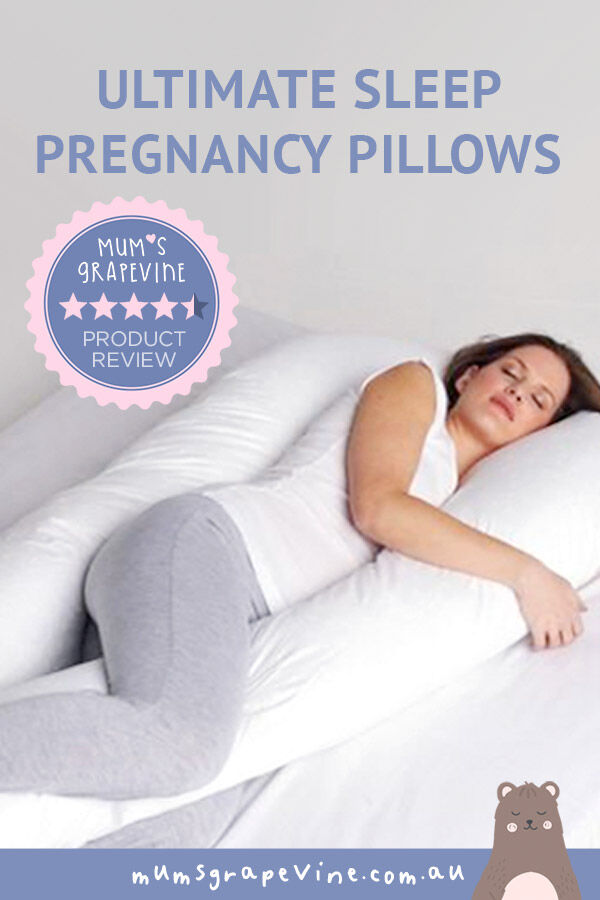 Available online from Ultimate Sleep (Ultimate Skies $129, Total Body U Shape $299).