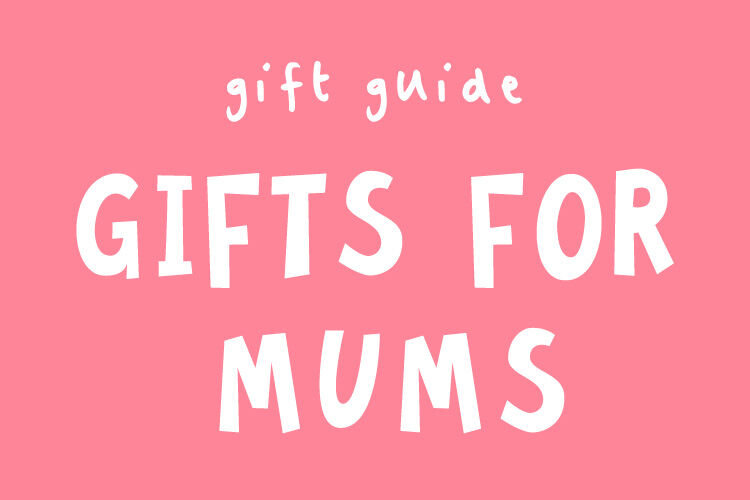 Their's plenty of inspiration on what to buy for a mum in our famous gift guides for mums – from cheap and cheerful to luxury items to make us feel extra special and very loved. Plus we've put together a handy shopping list of our top picks that you can click and buy right now.
Whether your the mum who's always in activewear or constantly whipping up nourishing family meals in the kitchen, our gift guides have got you covered.
Here are our picks for what to buy a mum that she'll really love.
Cheap and cheerful …
Car wash voucher
Personalised keyring
Her favourite chocolate
Massage 'voucher' from the kids
Coffee card gift voucher
Stationery set
Good red wine
Gardening gloves
A bit more …
Bathrobe
Spa voucher
Magazine subscription
Hammock
Instant photo printer
Spiraliser
Electric toothbrush
Leather wallet
Splash out …
Jewellery cleaner
Coffee machine
Family portrait session
Lingerie
Sunglasses
Wireless headphones
DSLR camera
Advanced driving course

The perfect place to sit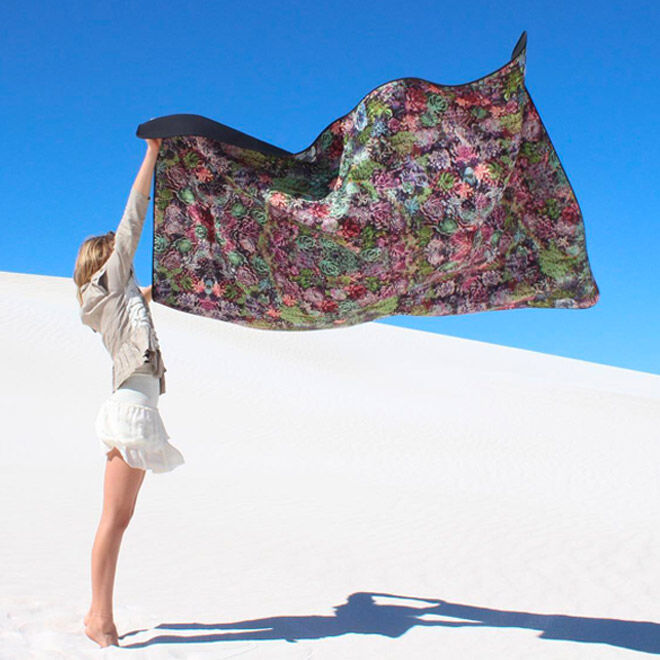 Big enough for the whole family and pretty enough for one with a good book. The cutting-edge neoprene rug is lightweight, fully waterproof and totally beach-ready.

---
Find calm in the chaos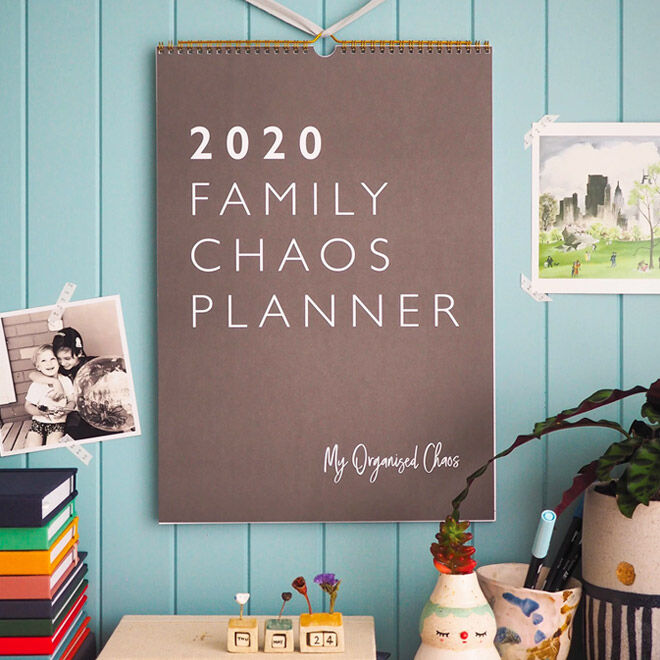 Keep family life organised and under control with a handy planner that has columns for every family member. There's even extra pages for school holidays and birthday present ideas too!

---
Beach babe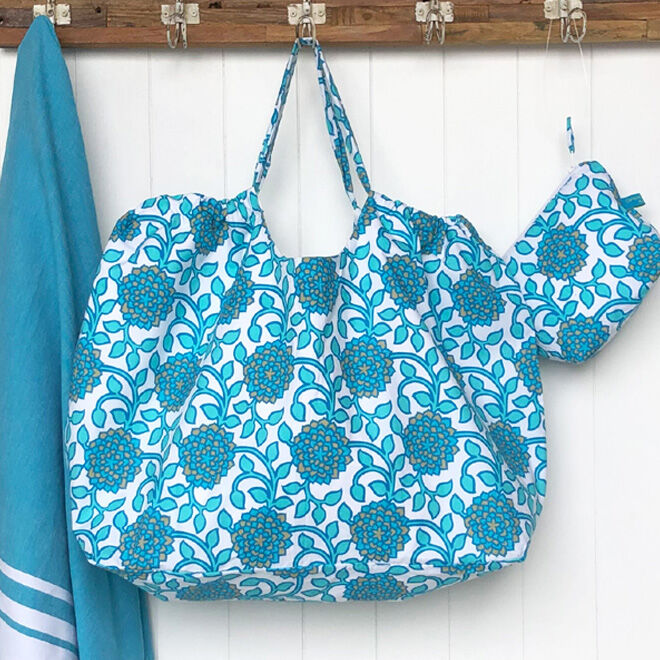 Lightweight, durable and extremely generous in size, this beach bag is ideal for family days by the waves. It folds flat for easy storage when not in use and the waterproof lining makes it a winner with unexpected splashes and spills.

---
Benchtops with bling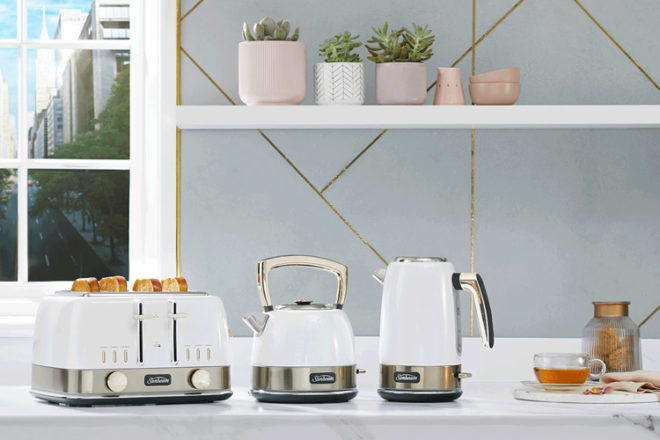 Inspired by the bright lights of New York City, the stunning new collection from Sunbeam is hot, hot, HOT! The four-slice toaster is complimented with a jug and pot-style kettle to complete the chic benchtop look. And an illumination function in both the kettle and toaster takes the bling factor of these beauties to the next level. We want!

---
See you on the mat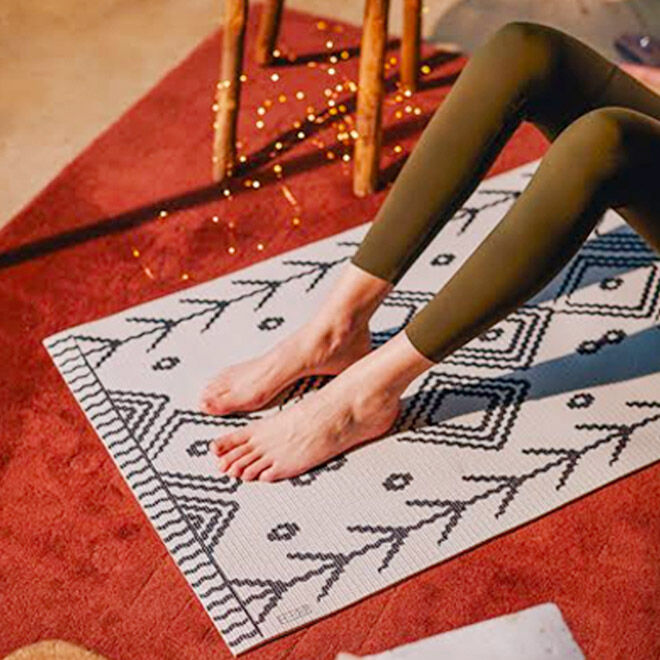 A contemporary yoga mat with Berber rug pattern that makes any yoga practice, anywhere, feel like home. Simply let the days stress fade away.

---
Soap so pretty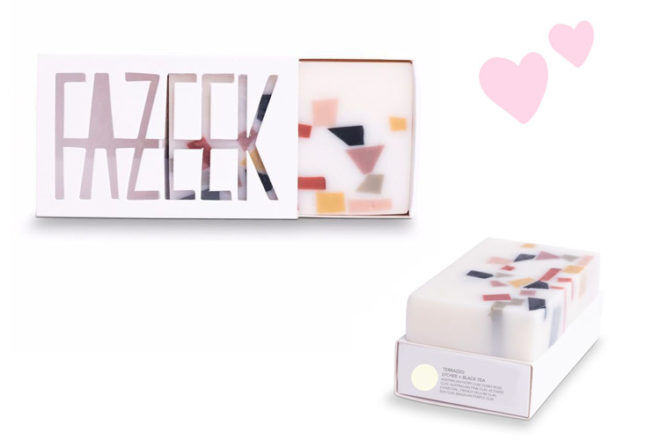 Handmade in Melbourne, the stunning terrazzo soaps from Fazeek feature sprinkles of colourful clay that make the skin and bathroom shine.

---
Sleeping beauty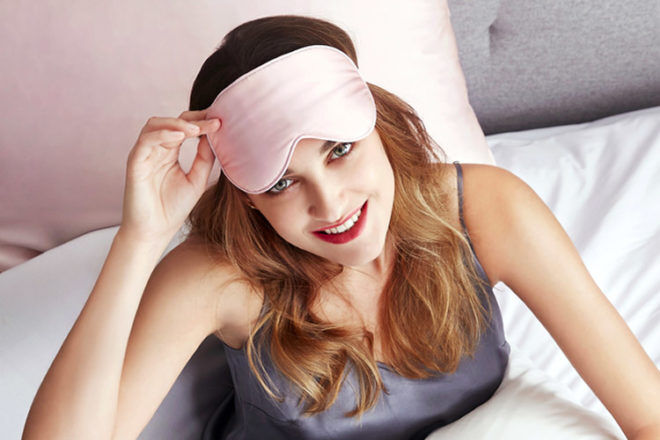 Make that sweet slumber even more heavenly with a 100% mulberry silk eye mask. Silk not only feels soft and smooth against the skin but is also said to help regulate body temperature throughout the night. Bliss.

---
Healthy hydration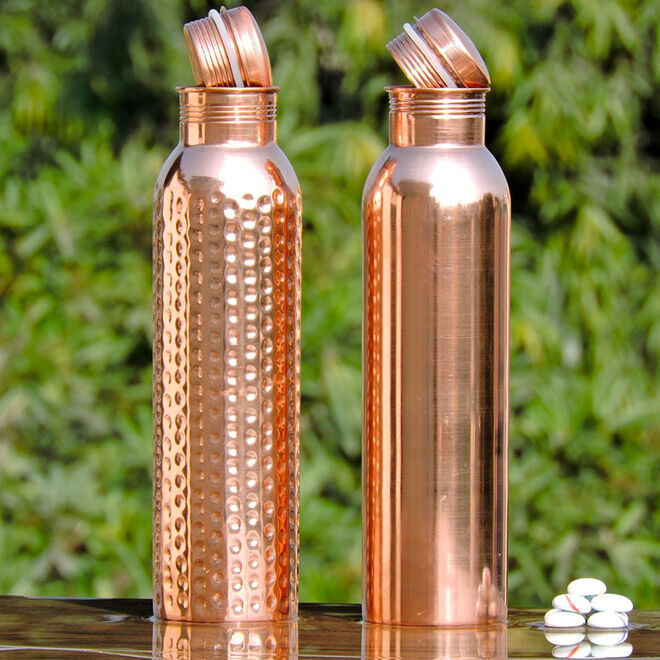 According to Ayurveda, drinking copper-enriched water in the morning helps balance the three doshas – Kapha, Vata and Pitta. These bottles are beautiful to look at and great for your health too.

---
Mindful puzzle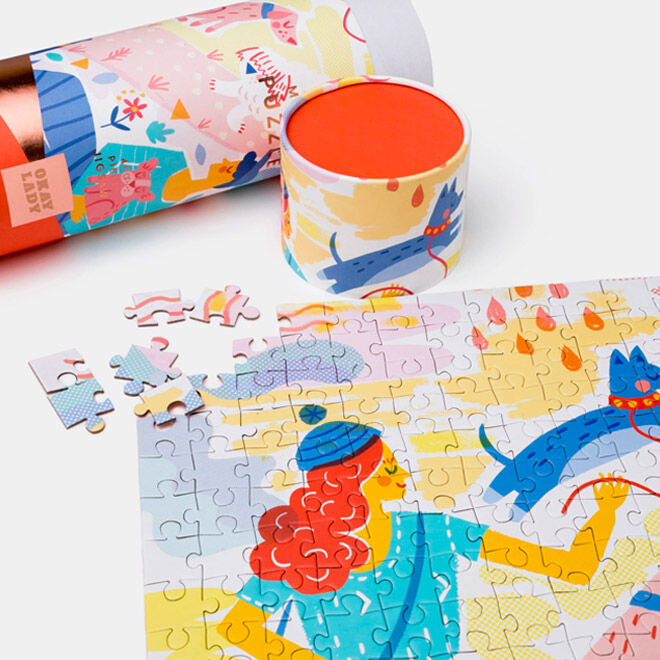 Designed to give tired eyes a break from screens, these mindful jigsaw puzzles are as stunning as they are rewarding once completed.

---
Mix and melt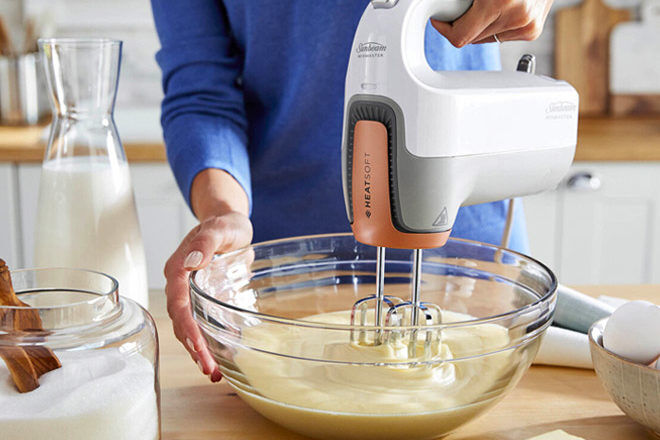 Love to bake but hate waiting for the butter to soften? Say hello to a new best friend for baking queens. More than just a mixer, this clever creation gently brings ingredients to room temperature while it mixes for a smoother, creamier batter and fast baking. Win!

---
Just hanging around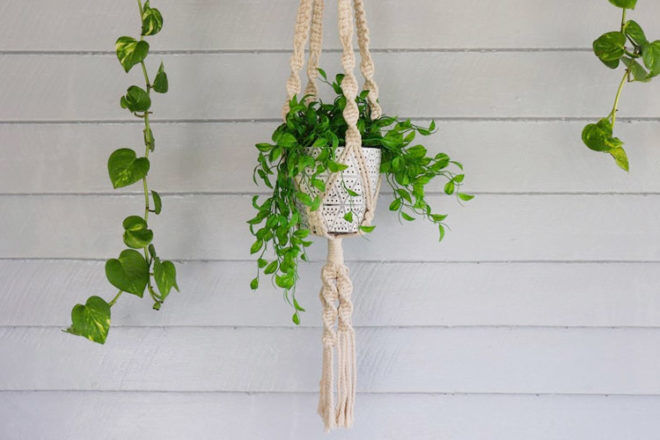 There's no such thing as too much macrame. Handmade in Bundaberg from cotton cord rope, these boho-style plant hangers are just what that book nook needs.

---
A beautiful brew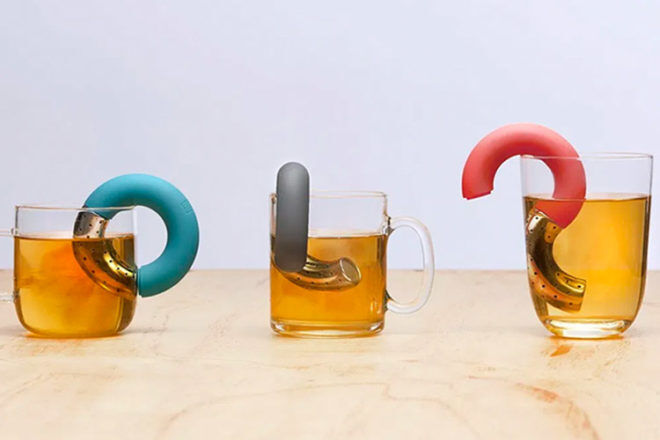 An inventive tea infuser designed to fit and clip onto any cup or tumbler. Simply fill with loose tea leaves, pop on a cup and let it brew.

---
Cute keys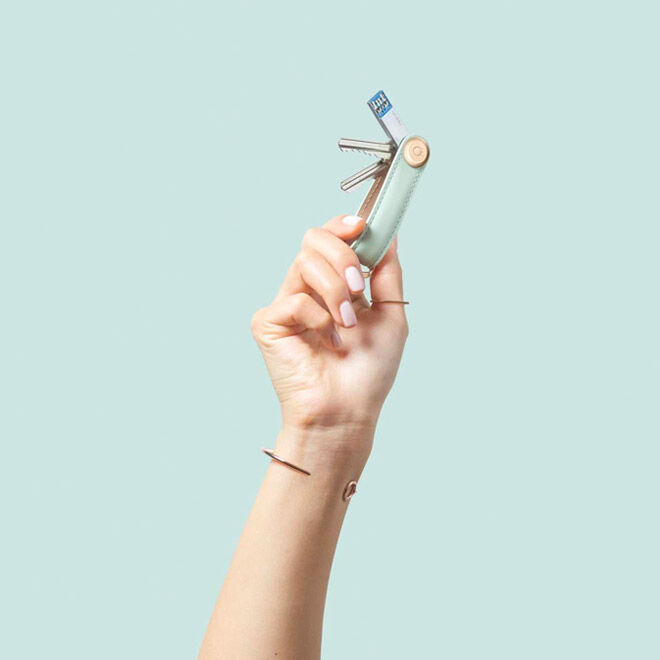 Keep jingling keys at bay with the pocket-friendly Orbitkey. The leather and stainless steel design organises bulky keys into a nice, silent stack. Just how we like them.

---
Take a stand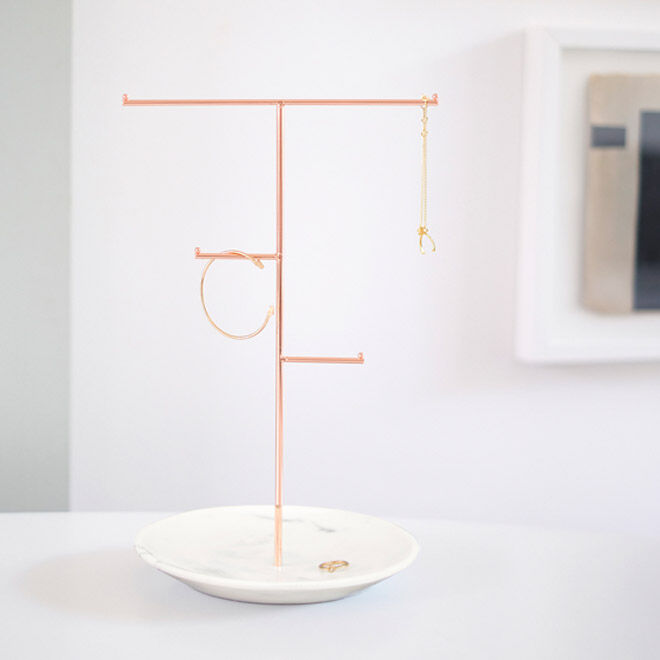 A pretty stand for mum's shiny things. With arms at different heights, it's the perfect place for necklaces, earrings, bracelets and everything in between.

---
Giving healthy a home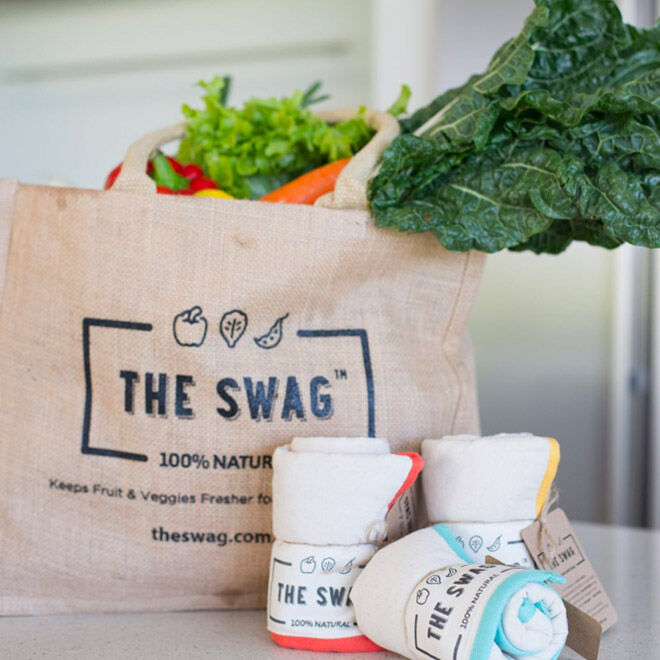 A simple bag that helps fruit and veggies stay crisp and nutrient-rich for longer. The patented design allows fresh produce to maintain the moisture it needs until it's time to eat.

---
Find the perfect gift
We've collected a treasure trove of amazing gift ideas, from the latest must-haves from leading brands to the quirky boutique finds. There's something for every little Piper, Noah and Charlotte.
Gift guides based on play and development, not gender.
---