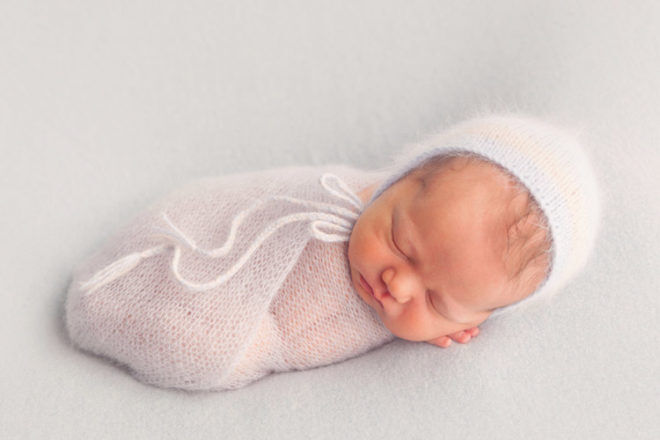 Got a bun in the oven and still searching for a baby name? We've got our hands on the latest baby names predicted to rise up the popularity ranks in 2020, and the list is full of surprises.
From quirky names that haven't been heard for decades to names dusted off and reinvented for a new generation, these are the monikers that are gaining momentum, according to the baby naming experts at Nameberry.
The site crafted its popular baby name predictions for next year by crunching the data on the names gaining popularity with its readers this year. Nameberry has discovered a trend in celebrity names, pop culture events and new takes on old favourites.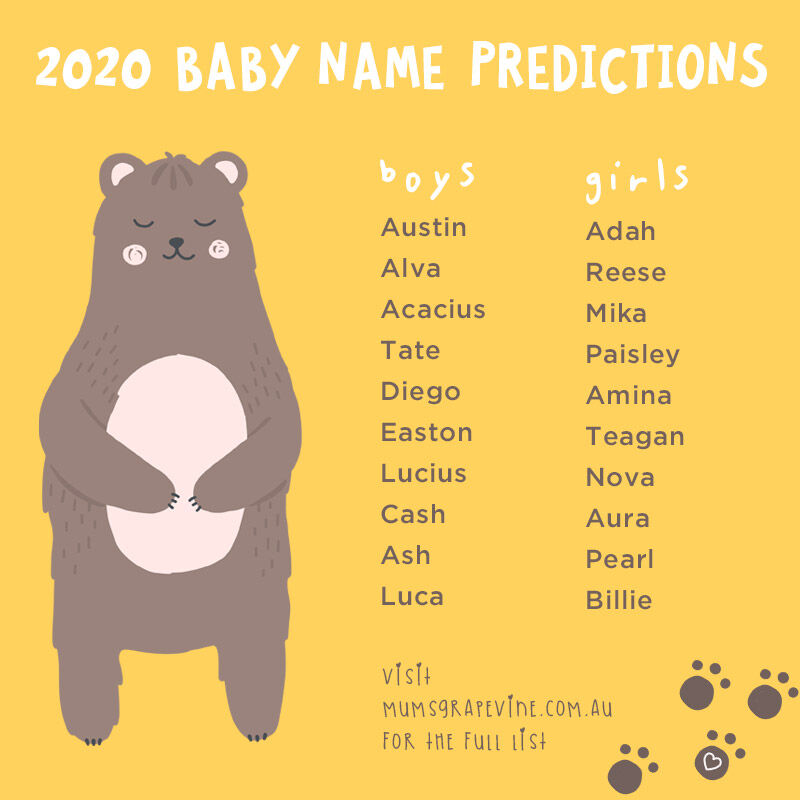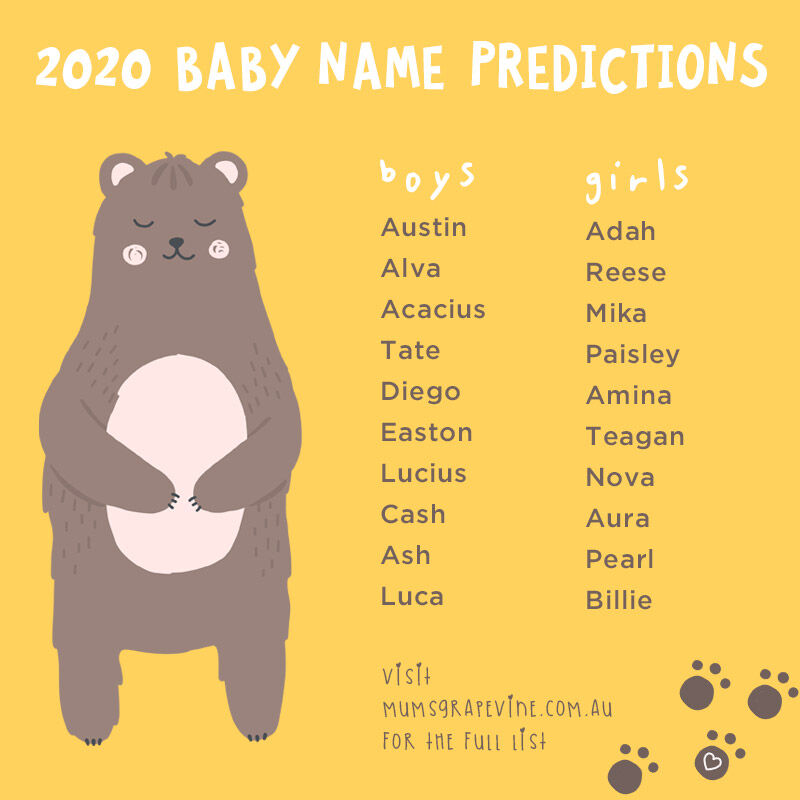 Top baby girl names for 2020
While there are few names here that have appeared on recent popular baby name lists, there are plenty sprinting in from the past.
Top ten girls names predicted for 2020
Adah
Reese
Mika
Paisley
Amina
Teagan
Nova
Aura
Pearl
Billie
Other girl names predicted to gain popularity in 2020.
Adah
Adelaide
Allegra
Amaya
Amina
Anastasia
Andromeda
Anya
Ariel
Artemis
Astra
Aura
Aurelia
Avalon
Ayla
Billie
Briar
Camila
Cecilia
Clara
Claudia
Clover
Cordelia
Cosima
Delia
Eden
Eliora
Elodie
Eloise
Fia
Harlow
Indigo
Ione
Juniper
Kiara
Lara
Luna
Lyra
Mabel
Mika
Mira
Myla
Nova
Nyx
Octavia
Olive
Paisley
Pearl
Persephone
Piper
Poppy
Primrose
Reese
Sally
Selah
Teagan
Theodora
Willow
Top baby boy names for 2020
Fresh new names abound for boys, with lots of newcomers predicted to hit their strides in 2020, as well as some favourites from the past few years.
Top ten boys names predicted for 2020
Austin
Alva
Acacius
Tate
Diego
Easton
Lucius
Cash
Ash
Luca
Other boy names predicted to gain popularity in 2020.
Acacius
Alfie
Alistair
Alva
Amias
Ansel
Apollo
Archer
Archie
Arlo
Arthur
Ash
Atlas
August
Austin
Beau
Beckett
Bennett
Brooks
Caius
Calix
Cash
Casper
Cassian
Chester
Cian
Cillian
Cormac
Diego
Easton
Elio
Emmett
Enzo
Ezra
Felix
Finn
Flynn
Grant
Hugo
Jax
Jonah
Josiah
Jude
Kieran
Kit
Lazarus
Leon
Lincoln
Luca
Lucius
Mateo
Micah
Miles
Nash
Nico
Nolan
Oliver
Orson
Otis
Raphael
Roman
Ronan
Sullivan
Tate
Theo
Titus
Tobias
Weston
Zane
Zion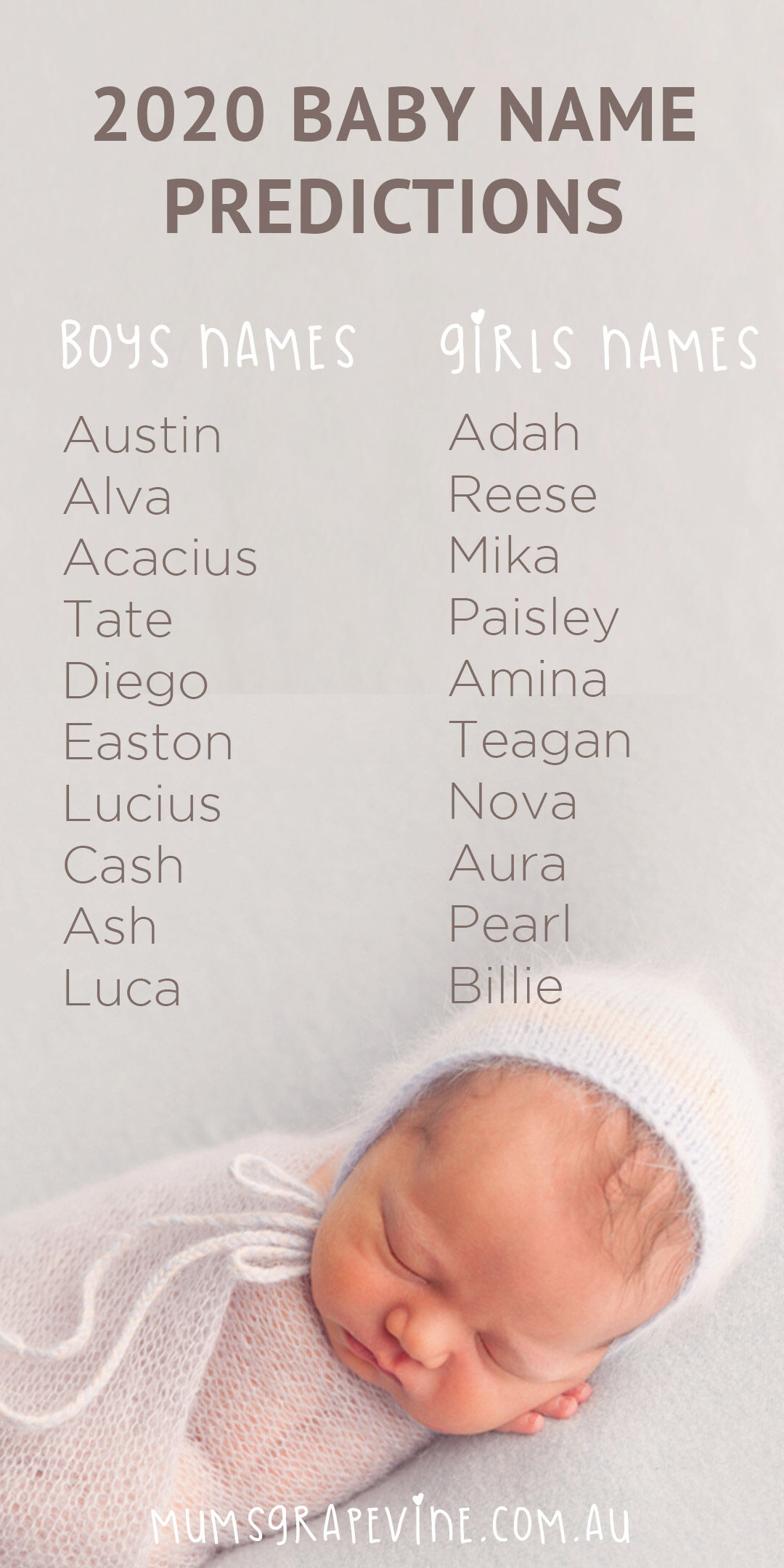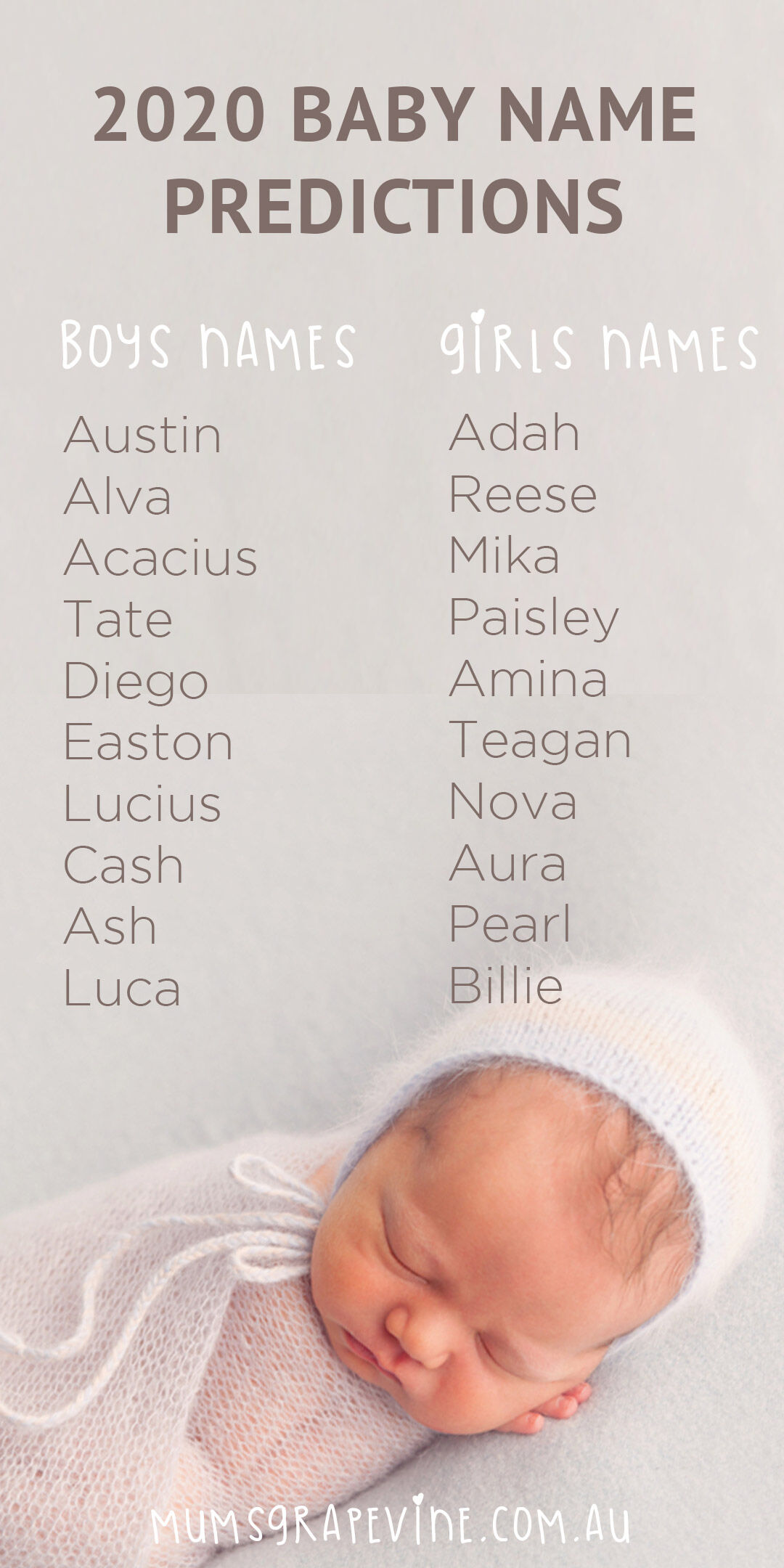 Read next …
Naming baby just got a whole lot easier with these next articles: