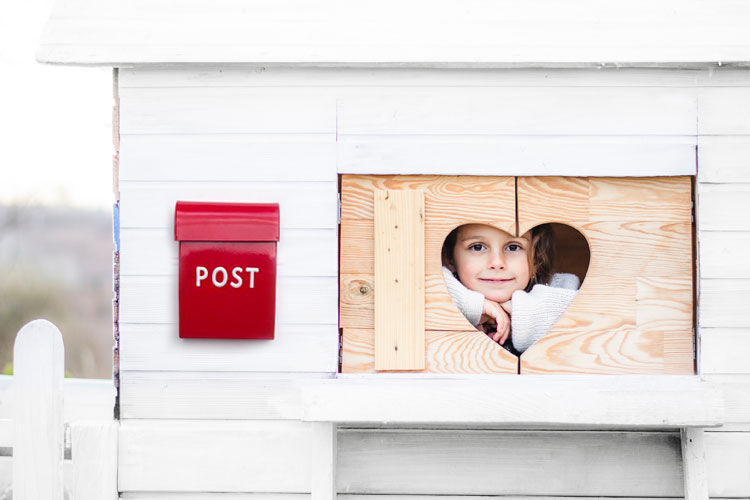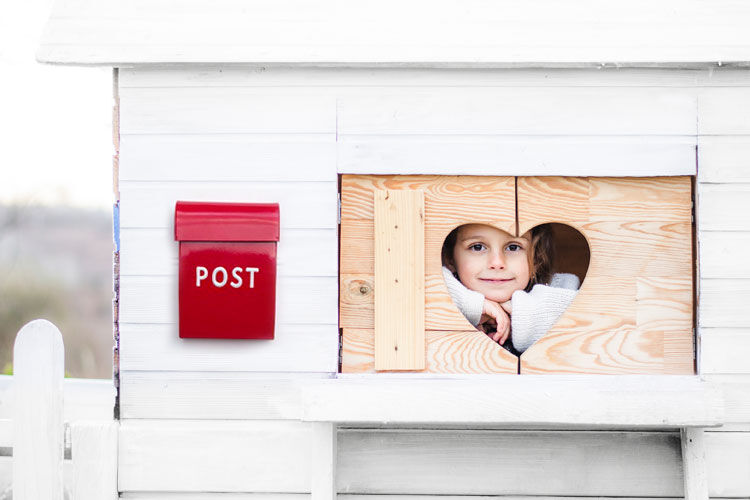 Capture the thrill and magic of finding a letter in the letterbox with the colourful and enchanting Post Box from Carnival Homewares.
Perfect for the nursery, playroom or cubby house, these gorgeous flip-top post boxes add wonder to playtime. Watch the joy in wee one's eyes as they open the lid to reveal a secret message inside just for them.
Pop one outside a bedroom door and leave secret messages for little ones to find when they get home. Or ignite their imaginations with an extra special post box just for Santa, the Easter bunny or the Tooth Fairy.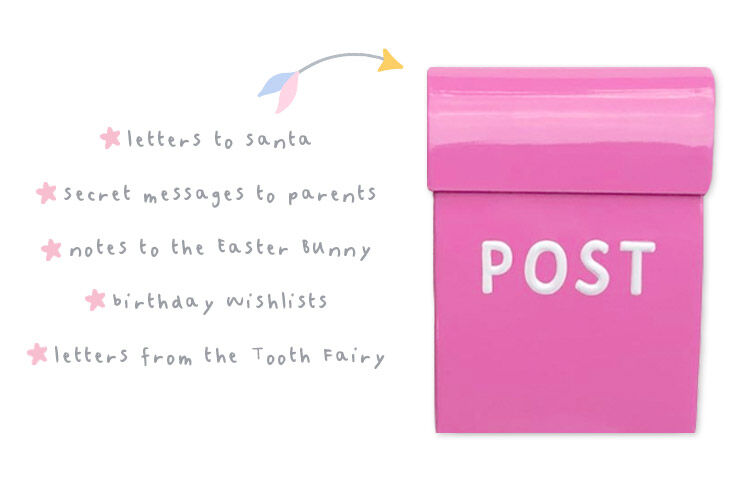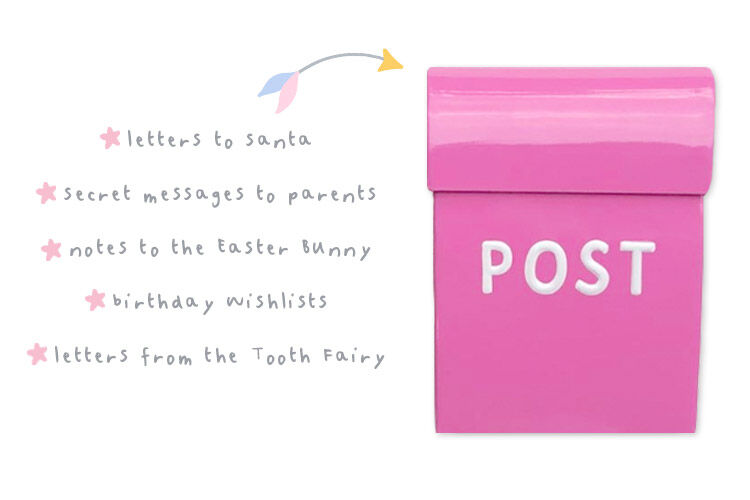 Handmade from galvanized iron, powder-coated with a glossy finish and embossed with 'Post' on the front, they're a stunning addition to any space inside or out. Choose from a rainbow of colours including soft pink, hot pink, bright blue, soft blue, red, orange, black, white and more.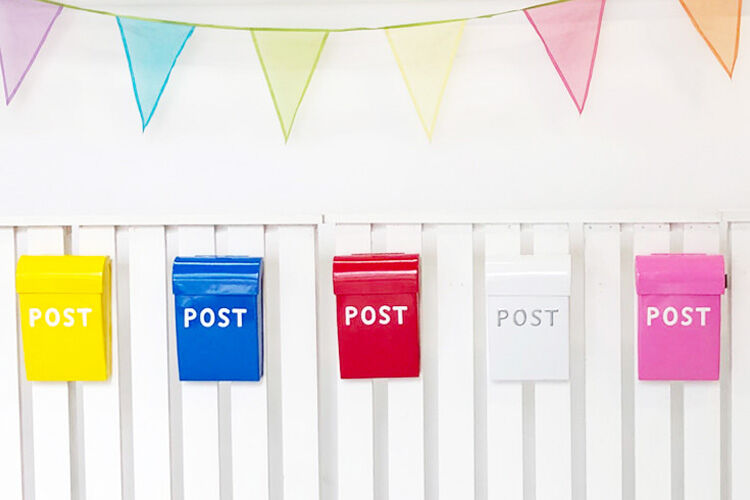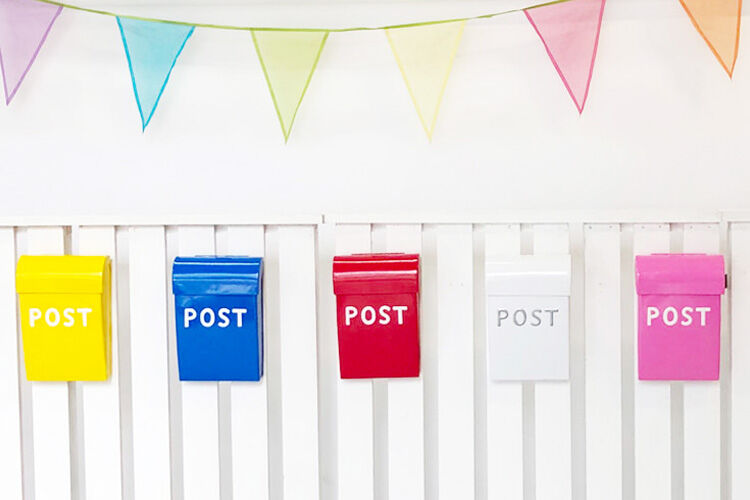 Covering all size documents, the range of post boxes come in three sizes; small ($59), medium ($69) and large ($140) and include all hardware to attach.
Available online at Carnival Homewares (from $59).