Fresh baby skin needs only a kiss of natural ingredients to stay soft and supple.
Australian-owned and made Gilly Goat baby skincare products are bursting with irresistible botanical extracts that make every bath time and bottom change a sensory experience.
There are no artificial fragrances or nasty chemicals in the Gilly Goat range, just soothing and calming ingredients found in nature, like Aloe Vera, shea butter, lavender, chamomile, goat's milk and nourishing botanical oils.
All of these goodies combine to keep baby's skin protected, clean, soft and nourished.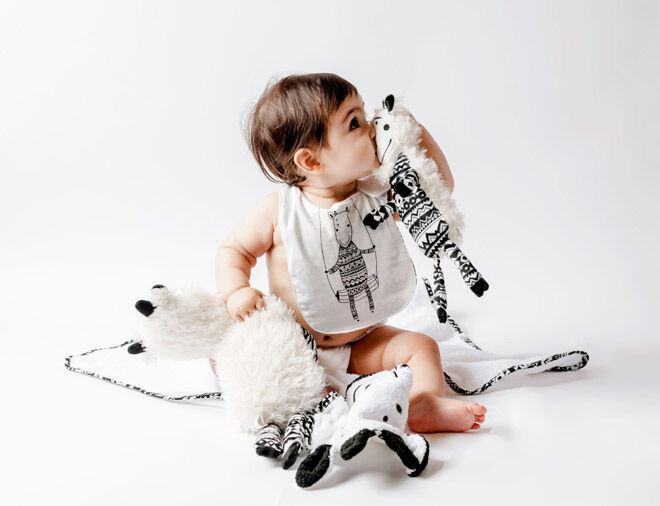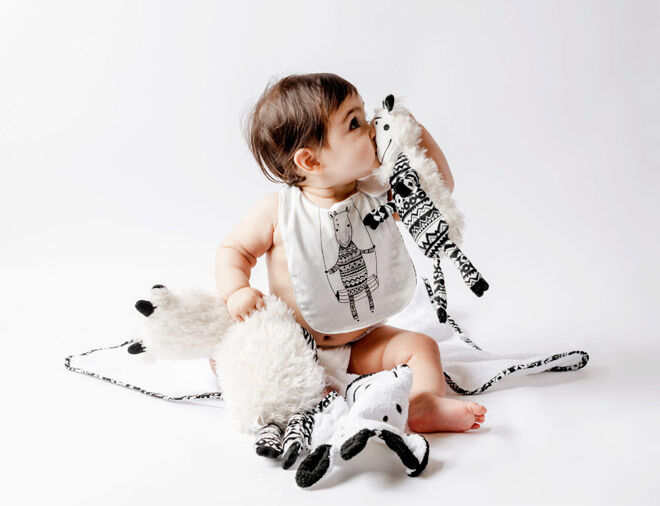 Who is Gilly Goat?
Gilly is the adorable little ambassador behind the Gilly Goat brand – a playful, gentle, loving and caring character who reflects everything the Gilly Goat range stands for. Just like a little goaty kid, Gilly is playful, intelligent, fun and full of energy and revels in life and nature, just like our own kiddos.
Gilly Goat wants to spread the message of unconditional love, care, quality and childish joy to all families. The Gilly Goat message is that biology is only part of the story – love and care is what matters most.
What's in Gilly Goat?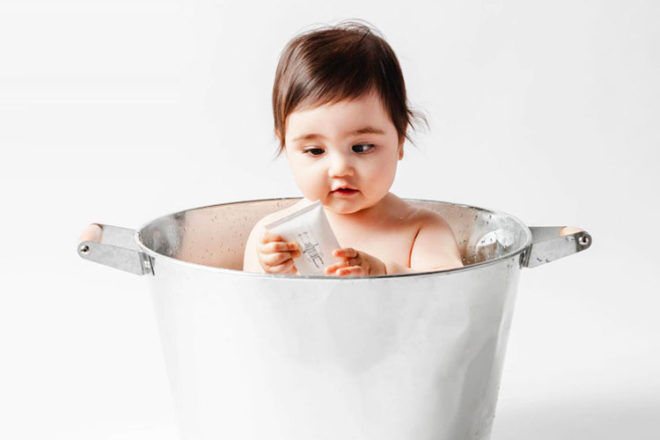 From calming bath time routines to soothing baby massages and nappy change care, the Gilly Goat range adds a magical soft touch to daily one-on-one moments. Little poppets have delicate skin, so the Gilly Goat experts have crafted the naturally effective range that's low allergen while still hydrating the skin.
Free from parabens, sulphates, artificial colours and petrochemicals. It's a skincare range mums and dads feel good about using on their bub's skin.


Gilly Goat Calm Baby Oil Bath Milk: The richness of Vitamin A, Vitamin E, Chamomile and Lavender transform bath water into an ethereal, deeply moisturising milk that calms baby and nourishes precious skin.
Gilly Goat Gentle Baby Hair & Body Wash: Designed for delicate skin, the all-in-one hair and body wash gently caresses baby skin with soothing Lavender and Chamomile. Low-allergen and highly moisturising to relieve dryness, cleanse skin and hair and leave bub's entire body fresh and calm.
Gilly Goat Soft Baby Moisturising Lotion: Soothing goat's milk teamed with botanical extracts and the oils of Shea Butter, Aloe Vera, Vitamin E, Lavender and Chamomile combine for a lush, delicately scented lotion that conditions and soothes baby's skin.
Gilly Goat Soothing Nappy Cream: The delicate nappy area is given special treatment with a soothing cream enriched with Goats Milk, Shea Butter, Vitamin E, Allantoin and Aloe Vera that's soothing but not greasy.
The range is available online from Gilly Goat.
Gilly Goat review
Seven mums from our Product Tester Club put the Gilly Goat range to the test, and this is what they thought.
Kylie Mexsom, mum of four-month-old Ella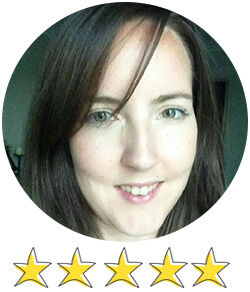 "Gilly Goat is now a part of our daily routine, we love it."
Gilly Goat exceeded my expectations. The Gilly Goat Safe Baby Sunscreen wasn't oily or greasy, it was light and went on easy.
The Soothing Nappy Cream was great too, it was silky and felt more like a moisturiser than a paste but worked just as well as the most popular brands and creams. Ella has some allergies that we are still working out so her bottom can get quite red and sore but the nappy cream had it all cleared up before the next nappy change!
My favourite product though was the Calm Baby Oil Bath Milk. Normally bath time is rushed because Ella really hates it. So much so that I bath her during the day because she won't sleep afterwards because she is so worked up. We used the Calm Baby before the bath for a relaxing massage which she loved and followed the bath up with the lotion and she was asleep every time before I could even dress her. Our two-year-old lines up for her turn also! Now we love bath time, it's relaxing for us all.
Gilly Goat is now a part of our daily routine, we love it. I was really impressed with the products. The quality was amazing, they were extra gentle on Ella's skin and the chamomile and lavender scents were so relaxing for us all!
I recommend it to anyone wanting to enjoy their baby's skincare routine and have it be a special time of the day rather than just another tick on your to-do list. The packaging is gorgeous, I'm happy to have them on the bathroom counter instead of shoved in the cupboard! Gilly their mascot is very popular with our toddler, he's very cute!
---
Sandra Wagner, mum of an 11-month-old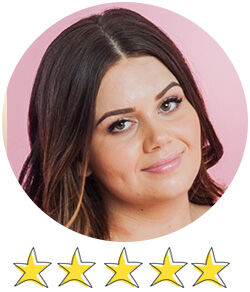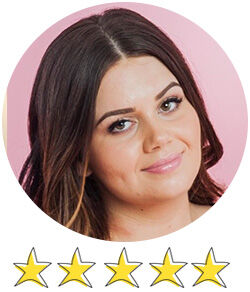 "Will definitely be recommending to other mums!"
The Gilly Goat skincare range has proven to be high quality and definitely exceeded my initial expectations. Having trialled many other baby skincare brands and products for my eczema-prone baby over the last few months, I was sceptical at first but that quickly diminished after using the range for a short couple days!
I have fallen in love with Gilly Goat's skincare range and it is now a brand I can say that I know and trust. With a combination of its natural ingredients, minimal natural scent, the way it absorbs so well into baby's skin and how it kept his eczema at bay without me having to intervene with Hydrocortisone cream truly won me over within the first week.
We have been using a combination of the Gilly Goat Bath Milk and the moisturiser and his skin has been so consistently smooth since. The cream is definitely the perfect texture (not too light nor too rich) yet still super nourishing.
We have also used the sunscreen a few times whilst out in the sun and not a single reaction or sunburn. Such great results given that he has reacted to many renowned sunscreens in the past. Overall, I'm so happy to have come across Gilly Goat and will definitely be recommending to other mums!
---
Angela Zane, mum of an eight-week-old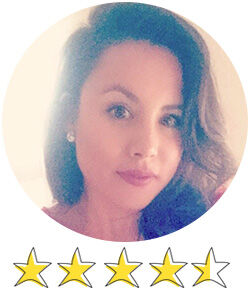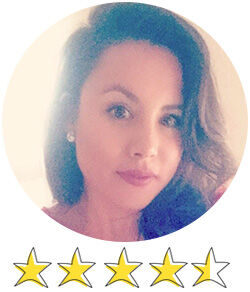 "I'm happily surprised that it has surpassed my expectations."
When I first used the nappy cream, I was sceptical, it was a lot thinner in comparison to other barrier creams. I had a little boy with a very sore and sensitive bum, who had been suffering from a nappy rash on and off since birth. I was slightly apprehensive about using the product particularly as it was thin, I didn't think it would have the protective benefits of a thicker barrier cream, I am pleased to say I was wrong. It not only worked effectively as a barrier cream but it also helped to heal his bum in record time. He went from hating nappy time to enjoying the calming effects of the lavender and chamomile. It has such a beautiful aroma and the benefit of it being natural means it comes off my cloth nappies really easily.
With the Bath Oil, a little really goes a long way, you also don't need much to have the lovely smell of lavender and chamomile. I've found in some natural products the scent isn't as prominent and you often to require more. The beauty of using this product with the lavender and chamomile scent seemed to help reinforce the bedtime schedule. Bath time is every night before bed, something my midwife recommended after we had been having a rough time with sleeping. The smell of these scents really helped him relax and as a side benefit helped to also soothe his baby acne and nappy rash.
I had previously been using a lotion then an oil to do massage time. Having the lavender and chamomile combined into the lotion meant I saved time and only had to use the one product. The smell is just insanely gorgeous and the instant it goes on bub knows that it's bedtime just by the smell, it really helps to reinforce the bedtime cues and even helps to calm me down before bedtime.
Overall I'm really happy with the products, I'm pleasantly surprised by the whole range I've tried. I loved the incorporation of lavender and chamomile, it's incredibly soothing on bub but the smell is just divine and helps not just to soothe him but also me as I'm applying it on. The calming milk bath, lives up to its name, I now have a bub who really loves bath time to the point of being able to pose in the tub for pictures, not that this is important but it's the little things that help especially as a first time mum who is extremely sleep deprived. Having the ability to use a range that helps to reinforce sleep time and also heals his very sore bum is fantastic. The best part is that it's natural, cruelty-free and supports locals, all things I'm passionate about. It's hard to find a range with these qualities that also works and Gilly Goat has achieved this.
It's also a wonderful baby shower present and I love that it can be used with my cloth nappies and not have any residue left on them!
---
Pamela Gray, mum of a 10-month-old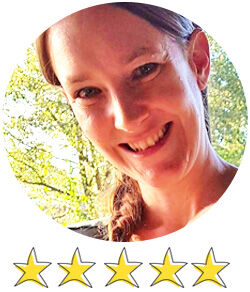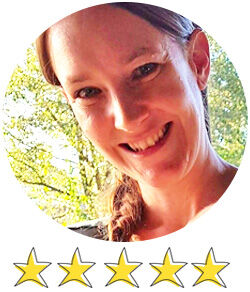 "It was very gentle on my baby's sensitive skin."
I have only ever used natural products on my baby's sensitive skin. I was excited to try some of Gilly Goat's range, especially because they are made safe here in Australia and don't contain any 'nasties'.
I loved the Safe Baby Sunscreen! It was easy to apply, not chalky or greasy and had a subtle lavender and chamomile scent. Nice to have an awesome alternative to the other big brands out there.
The Soothing Baby Nappy Cream surprised me as it was more of a moisturiser consistency than a thick balm. It worked great and kept my baby's bottom free of any redness or irritation.
I also loved the Gentle Baby Hair & Body Wash. It was very gentle on my baby's sensitive skin and left it feeling moisturised. It lathered up easily and had a nice relaxing scent. I will definitely be purchasing some more Gilly Goat products in the future. I am also planning to gift some to a few of my friends expecting babies this summer!
---
Natalie Moutafis, mum of a six-month-old and two-year-old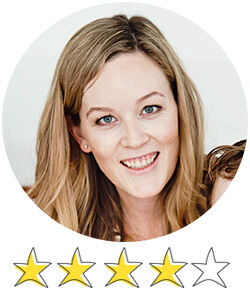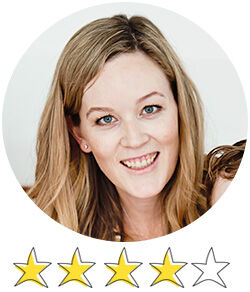 "Very calming and soothing."
Lovely products. Packaging is just beautiful and they would be beautiful baby shower gifts. The scent of lavender and chamomile is divine – very calming and soothing, without being too overpowering (as some lavender scents tend to be). We don't have a bath so I used the bath oil as a massage oil before showering our kids which made for a nice pre-shower experience – no battle over getting ready for a shower!
As a family with sensitive skin and eczema flare-ups, these products did not cause us any issues and if anything, helped calm some existing flare-ups. They could be worth trying for those with children who have irritable skin.
I particularly liked that the bath products had the push-down top, making it easy to use while wrangling slippery children at bath time. I do wish that the sunscreen came in a higher SPF, but I understand that zinc products are hard to get a nice consistency without compromising on ease of application. My toddler didn't complain at all about having the sunscreen applied and it was wonderful to not have him all greasy/shiny afterwards. The product also rubs in very well, not leaving the typical white layer that some zinc products leave.
---
Gina Bowman, mum of seven-month-old twins and a two-year-old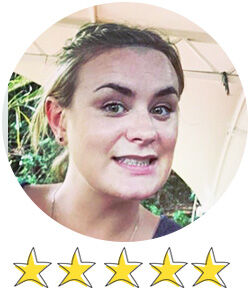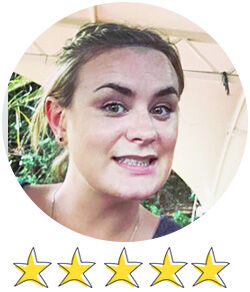 "Beautiful products for sensitive skin."
The quality and packaging is beautiful. Usability was great, I did find that the wash was a bit hard to wash out of hair though and left some residue.
The scent is amazing, I could go to sleep just smelling it! I did find that for my eczema-prone girls that the scent was probably too strong. The bath oil fragrance was spot on though. The consistency of the wash wasn't what I was expecting. I did find that I had to rinse it out a few times.
The sunscreen was great. Not greasy or sticky. Again the scent I wouldn't use on my twins because it was a bit stronger than expected but great for my toddler. I would probably prefer a higher SPF though.
Overall I think they are great products, maybe not for babies with extreme skin issues. I would have used this on my son when he was a baby as he has no skin problems at all.
---
Lauren Duff mum of a seven-week-old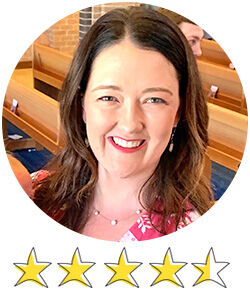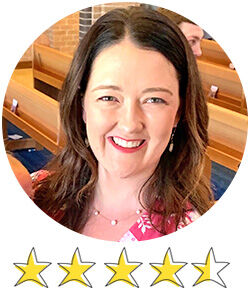 "Nourishing for the skin and kept my little one relaxed."
I was really impressed with the Gilly Goat Skincare range. I had never used their products before and was in love with the packaging and the beautiful calming scent. Everything I used felt like it is nourishing for the skin and kept my little one relaxed. The range is divine.
The lavender and chamomile smells fantastic and is incredibly calming. It has to be the best smelling sunscreen I've ever tried! The sunscreen is also easy to run in and a little goes a long way.
The nappy cream surprised me with how different to traditional nappy creams. It isn't the same thickness you'd expect. But the moisturiser style cream is nourishing in my babies delicate skin.
The oil bath milk was definitely my favourite. We had a difficult evening, with the witching hour seeming like it wasn't going to end. A small amount in the bathwater was all it took to turn my upset seven-week-old into a content, and sleepy, little one.
---
The range is available online from Gilly Goat.