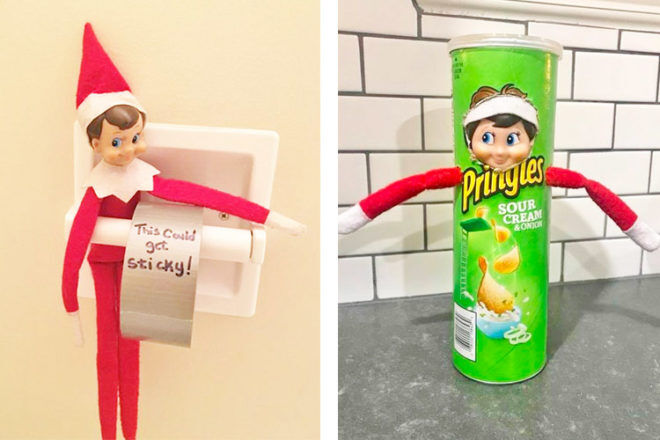 It's that time of year again when cheeky little Elf on the Shelf has us setting alarms and racking our brains for new ideas every night leading up to Christmas day.
After zero effort with maximum impact? These next ideas are all about speed. There's no need for any fancy equipment or crafty skills, and there's a couple that even give Elf a few nights off from moving. Make no mistake, these ideas are still funny and adorable, they're just easy as can be.
Here are 23 easy Elf on the Shelf ideas to try.
Elf Isolating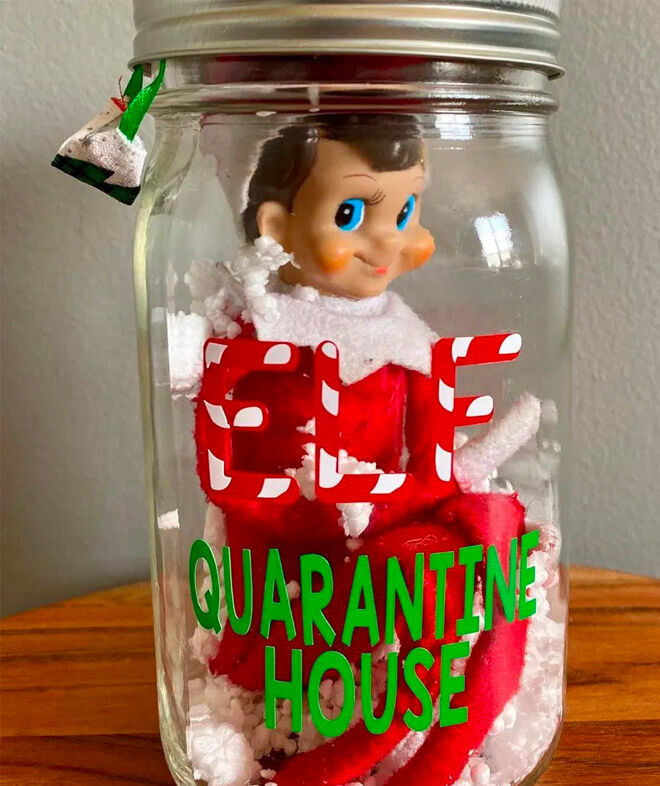 Even elves coming from the North Pole have to self-isolate! This is perfect if you'd like a 14 day hiatus from having to move your elf! (via my.nuthouse)
Keep your distance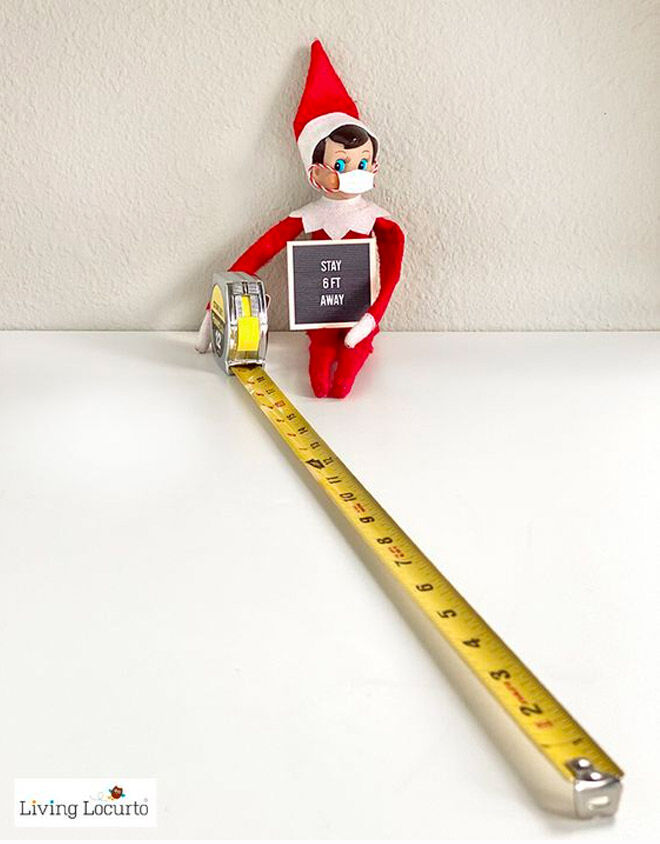 It's been the year that we've all learned how to social distance – even Santa's elves! (via Living Lucurto)
---
---
Book time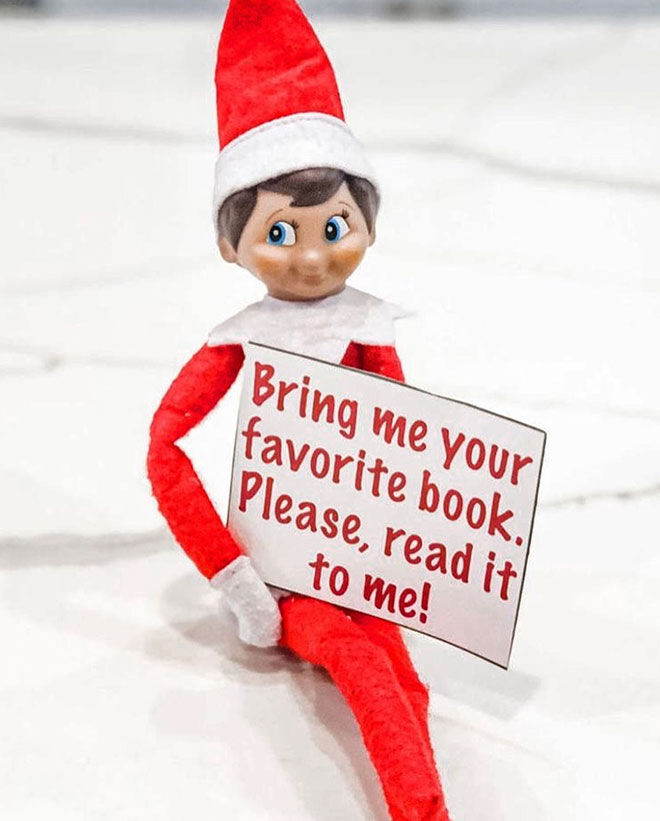 This is a ripper idea that can be used more than once over December. Change it up and pick a theme like a Christmas book or a book about animals. (via doryandsammy)
Bubble bath
No need to get your little elf wet – just set up a pretent bubble bath using white balloons. (via Pinterest)
Number one fan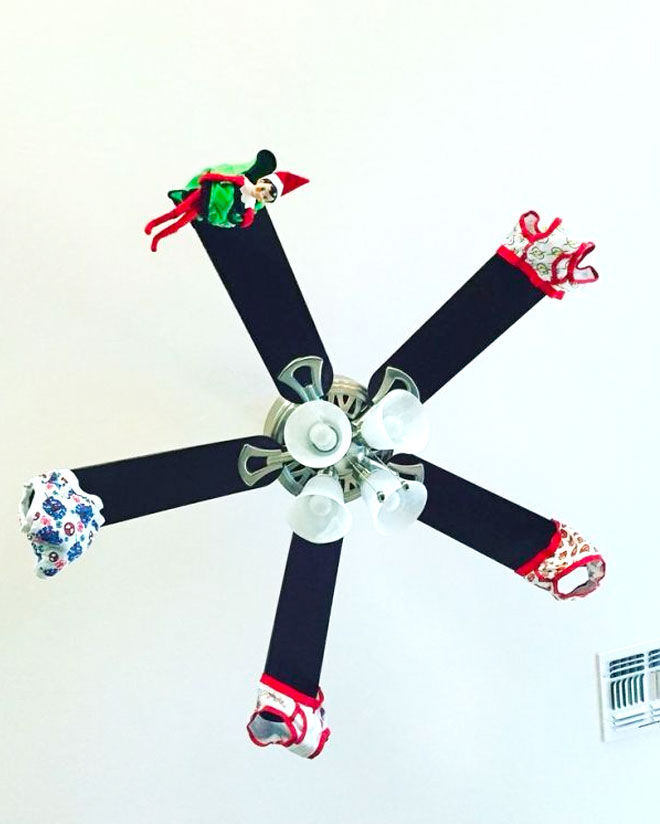 What kid doesn't love a bit of undie humour? (via Pinterest)
Christmas star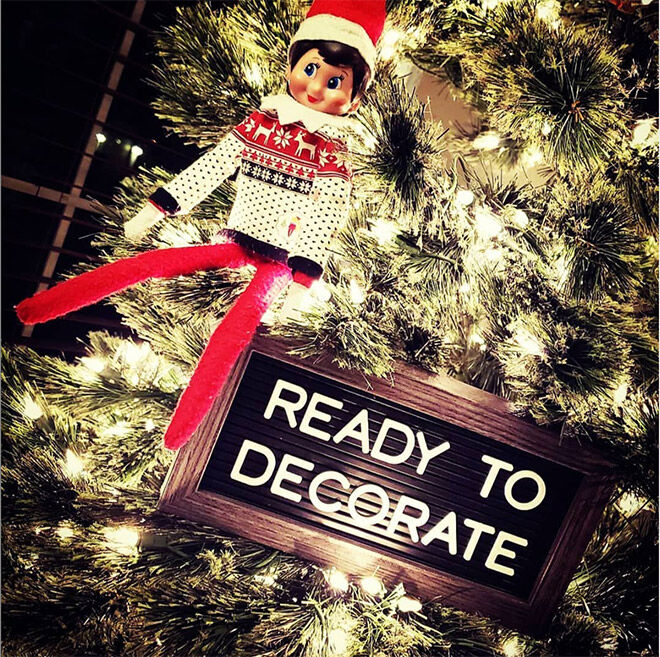 So, most elves arrive on Decemeber 1 – which is the day most people decorate the Christmas tree – what a coincidence! Tick off two jobs at once by getting your elf to arrive with the decorations, ready to hang. (via judy_on_the_shelf)
Under the weather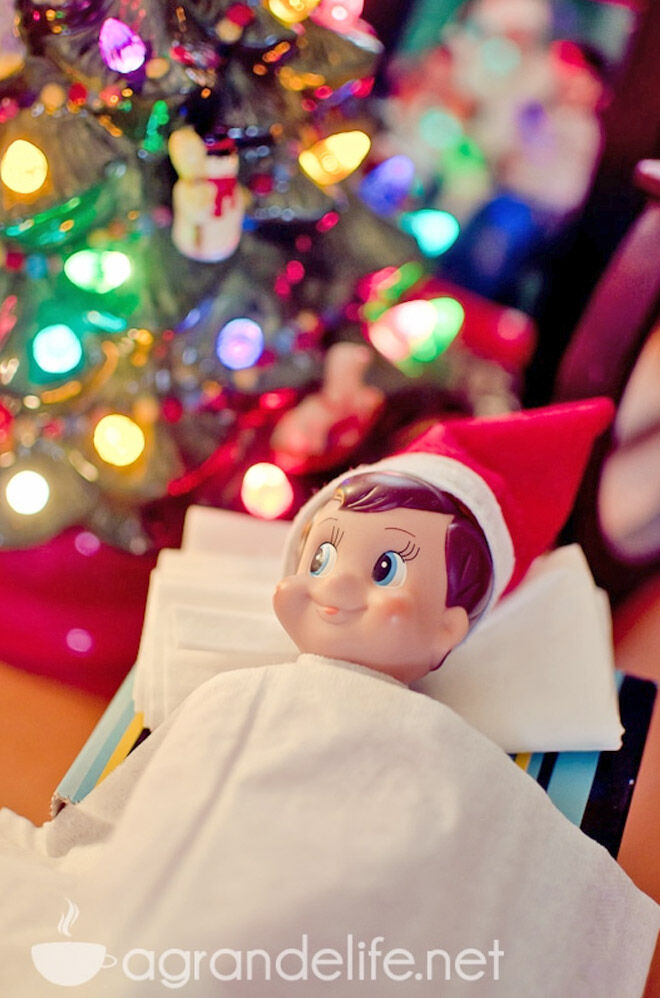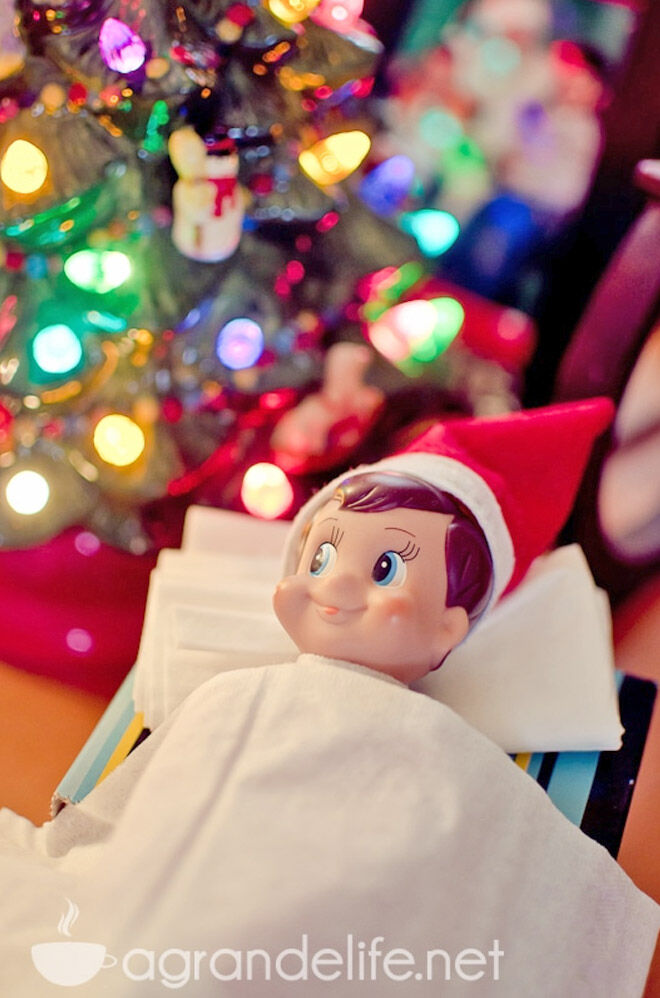 Naaw – elf isn't feeling quite himself. Tuck him up with a tissue pillow and blanket and explain that he'll be staying put until he feels better. (via A Grand Life)
All the beats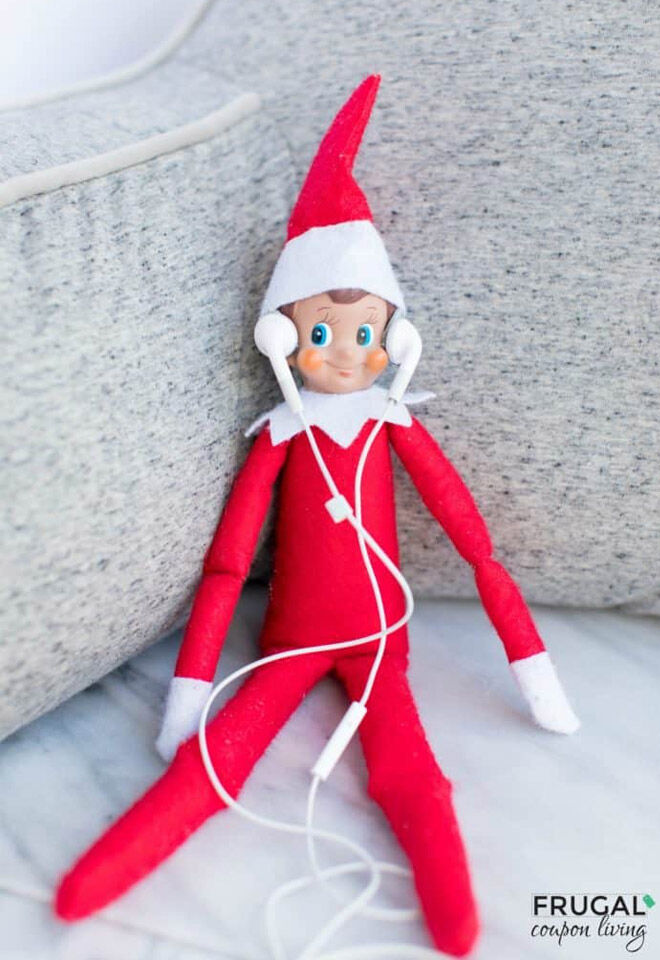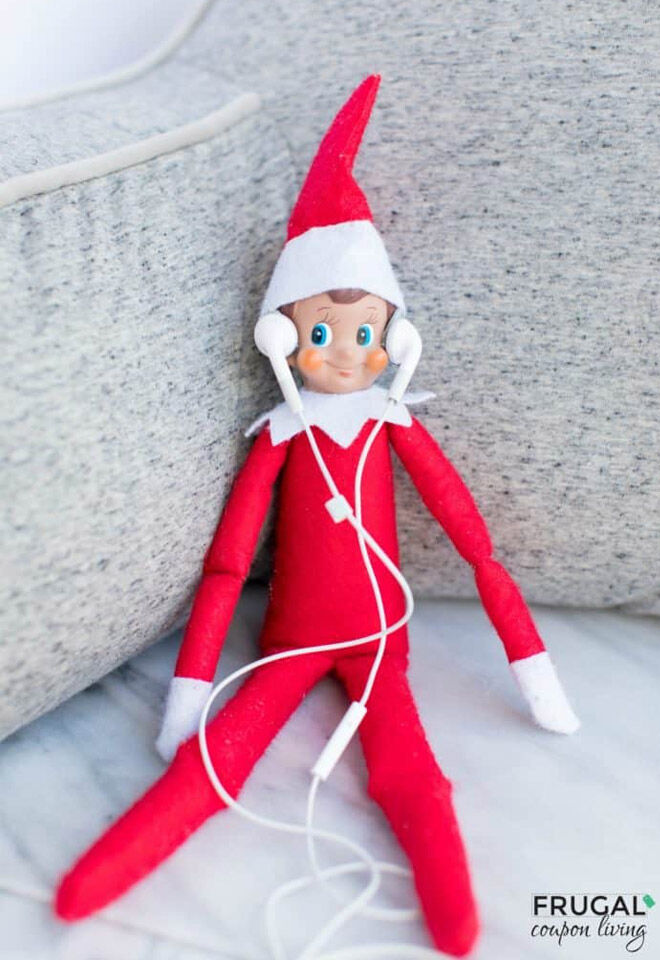 He's totally tuning in to 97.3 Elf FM. A little blue-tac on ear pods and easy Elf on the Shelf is done for another night. (via Frugal Coupon Living)
Don't move – Santa's orders!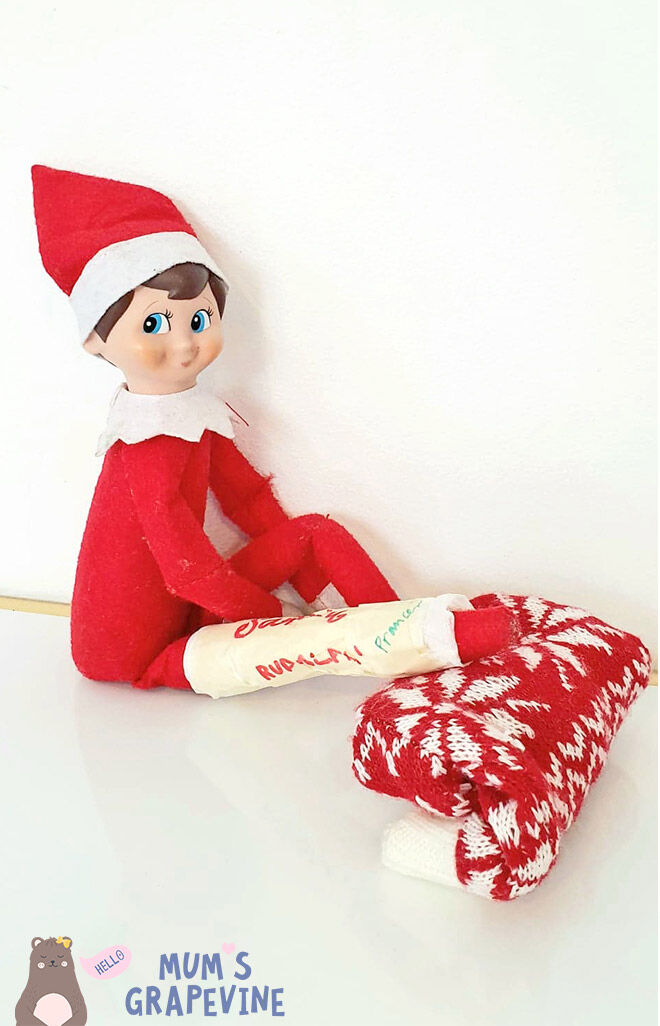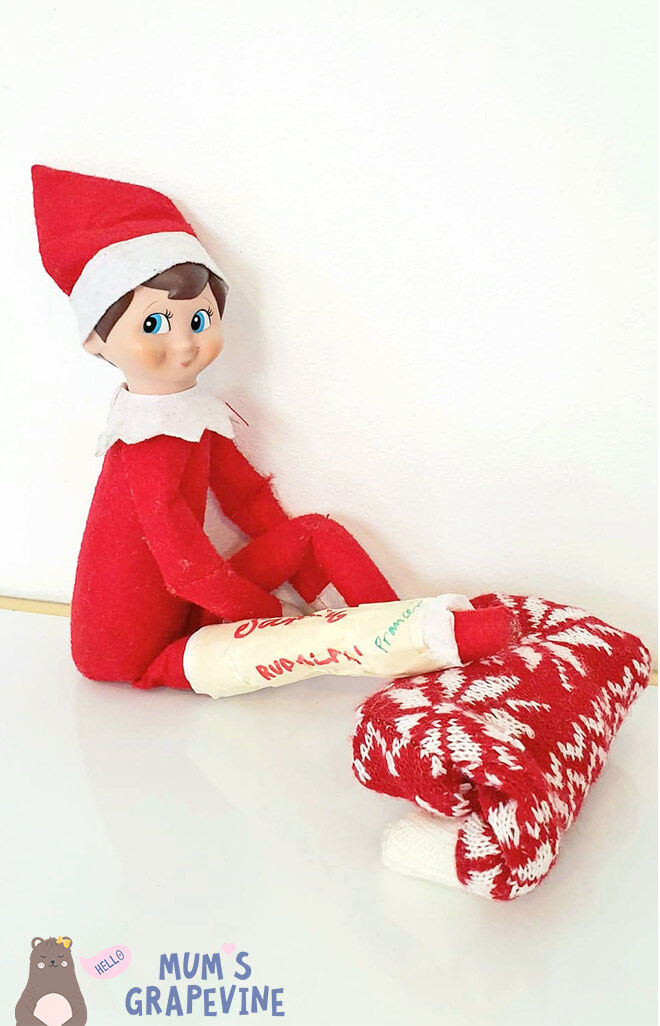 Oh dear, elfy's gone and broken his leg! Jot a little note to say that he's out of action for the next week (but will report back to Santa at the end of his injury time out) and you're off the hook for a few days! Winning.
Slip 'em on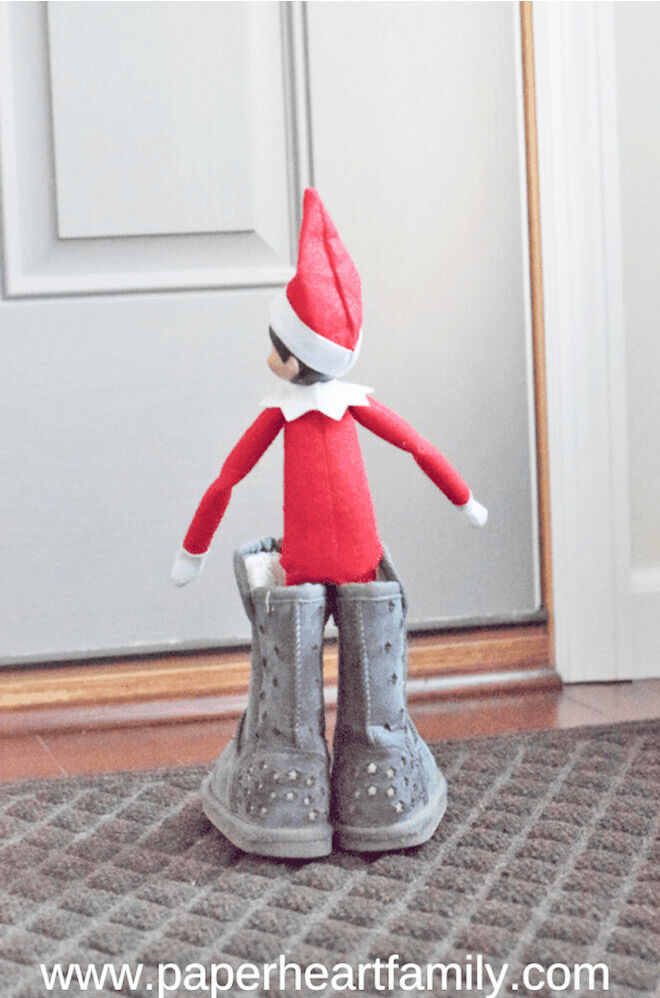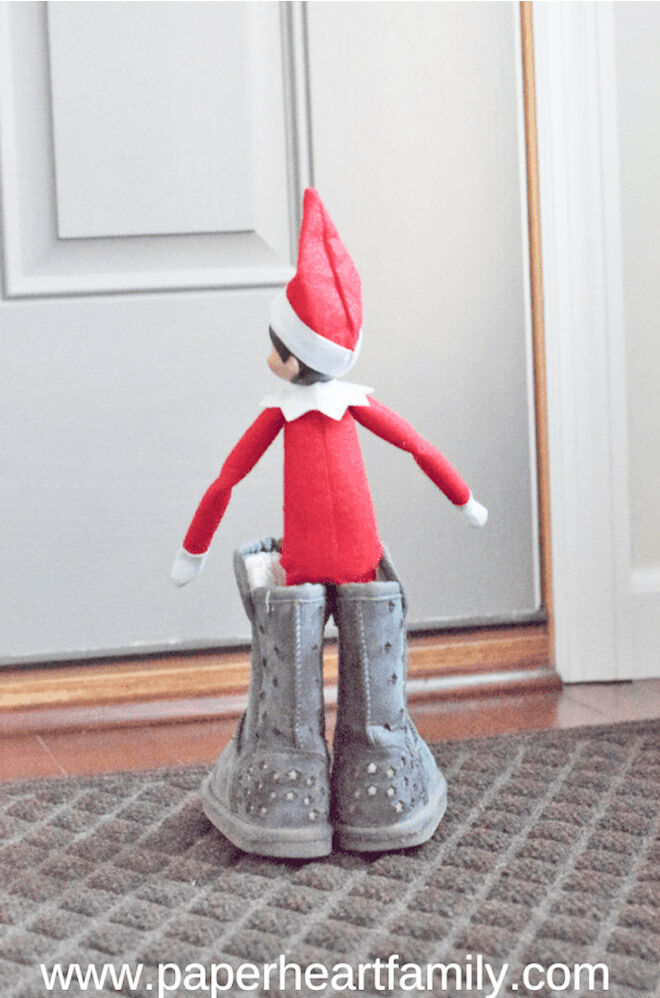 Couldn't be easier – or funnier. (via Paper Heart Family)
Sneaky snack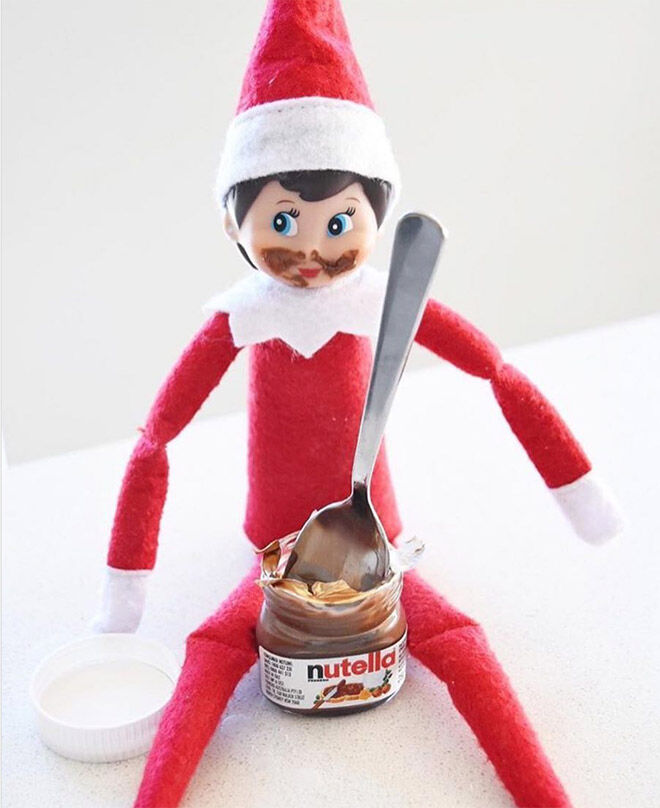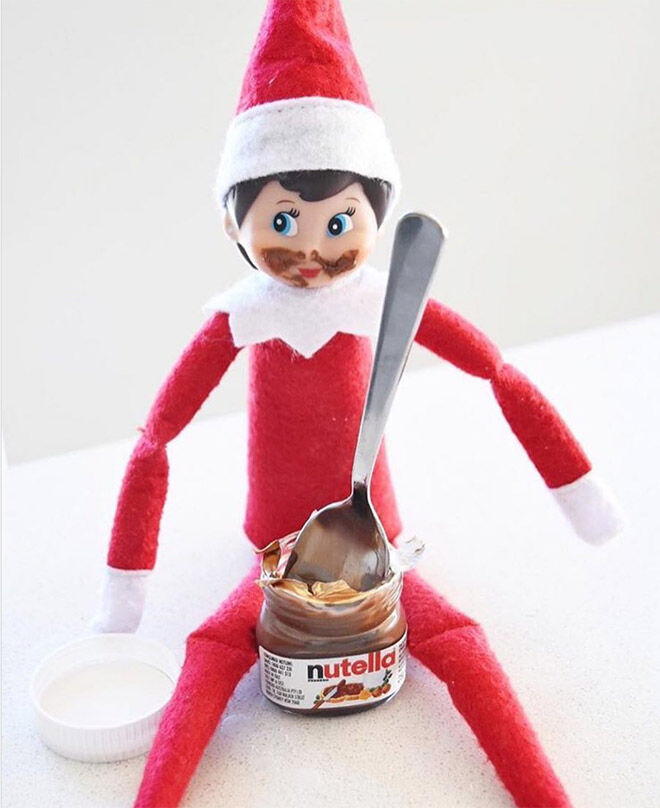 Bonus points if you don't sneak a spoonful for yourself. (via Elf Advent)
Ride on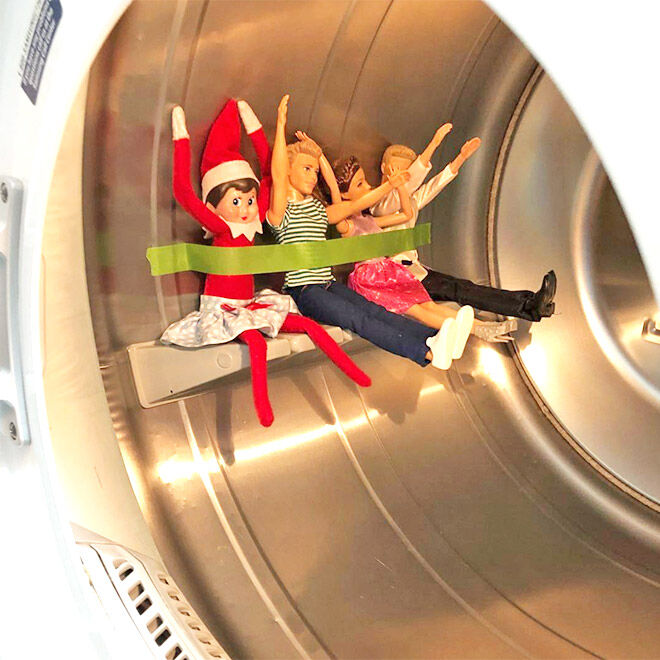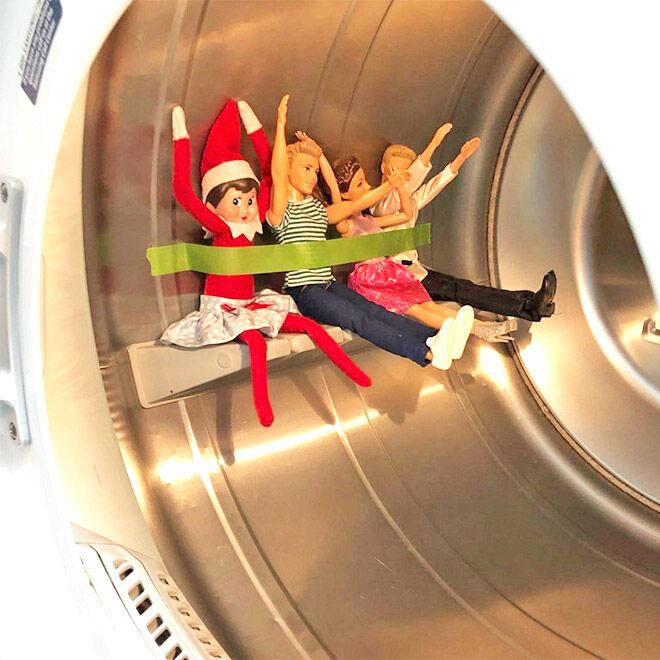 Gather the gang and send them for a ride. Arms up everyone! (via Dana Manrose)
The ol' switcheroo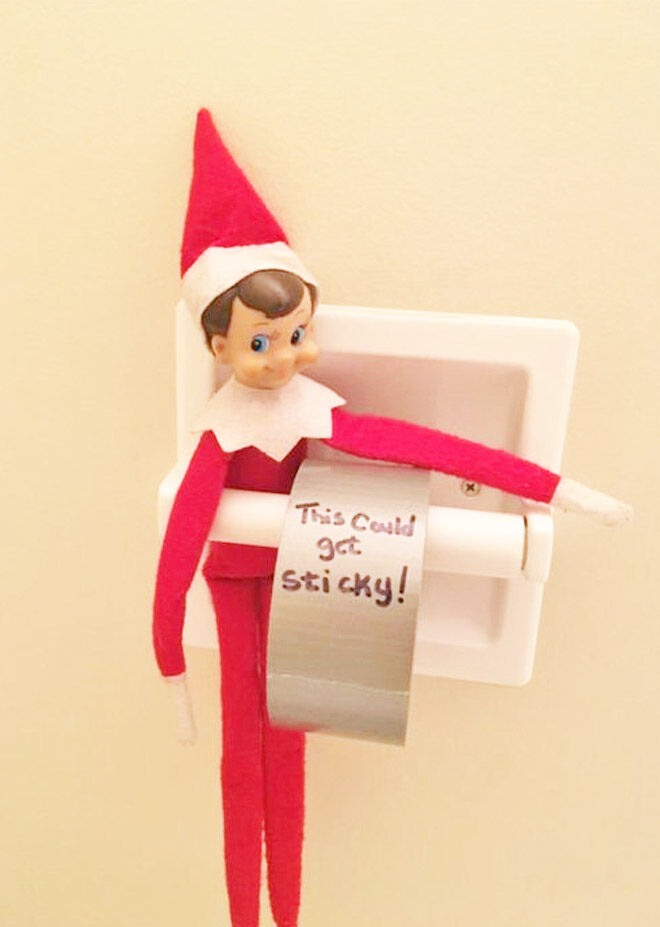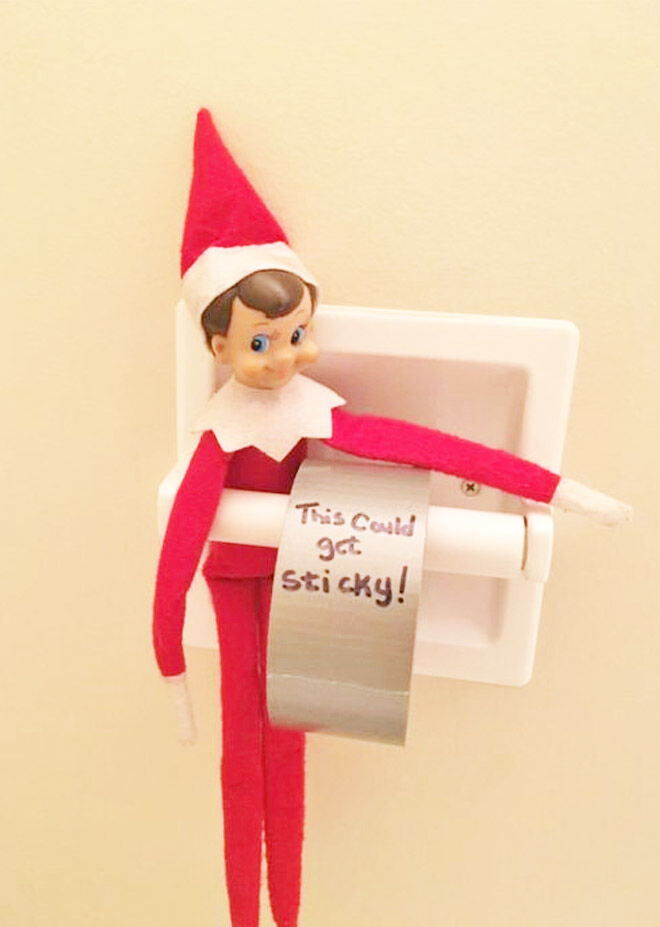 If this one doesn't get them giggling, nothing will! (source unknown)
It's on!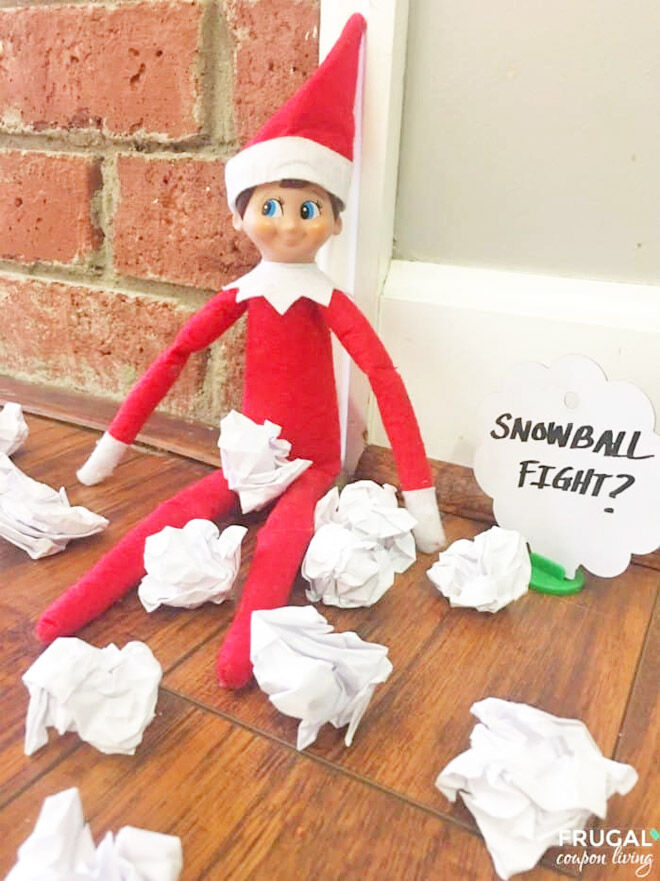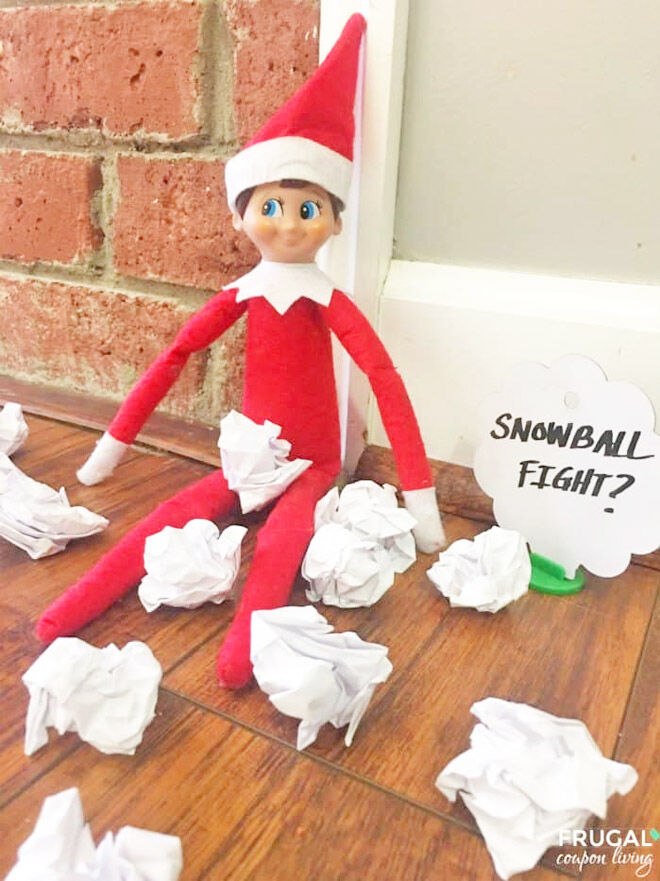 Crumpled paper and a cheeky invitation and you've got a morning of fun. (via Frugal Coupon Living)
Whip it good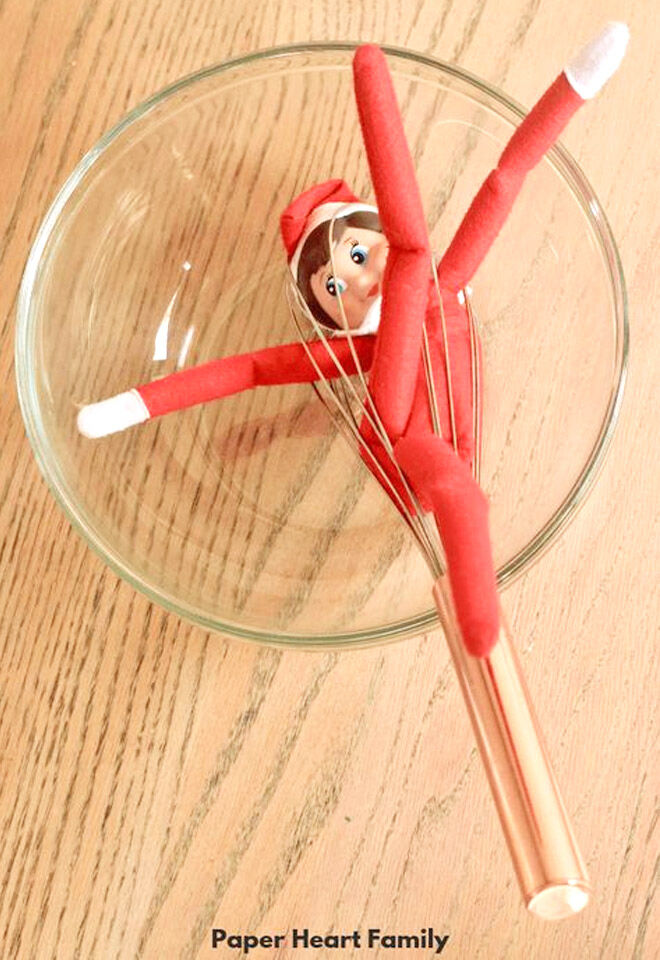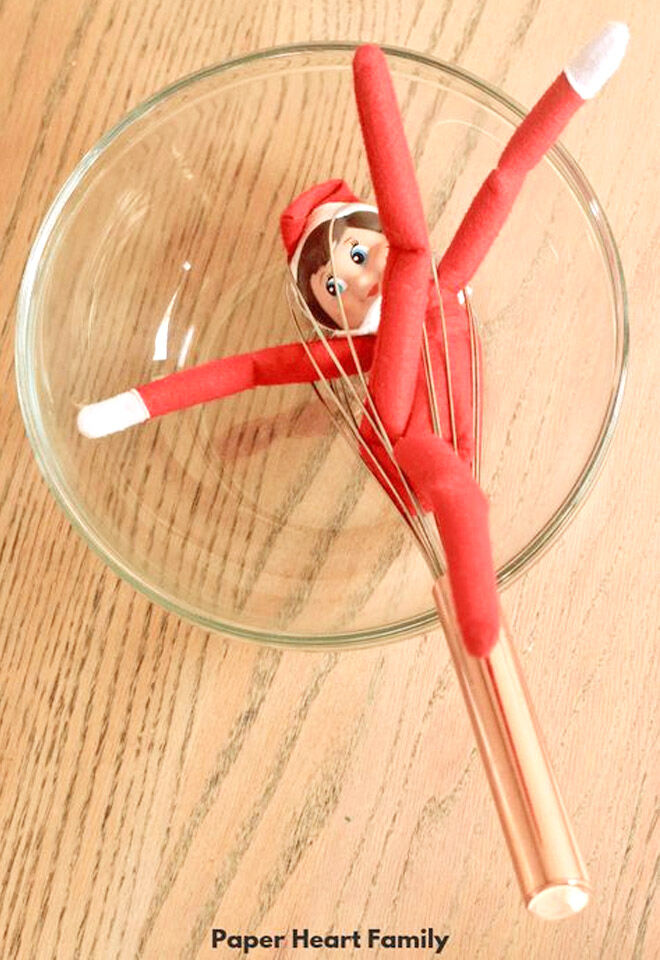 Easy and hilarious. (via Paper Heart Family)
Do the floss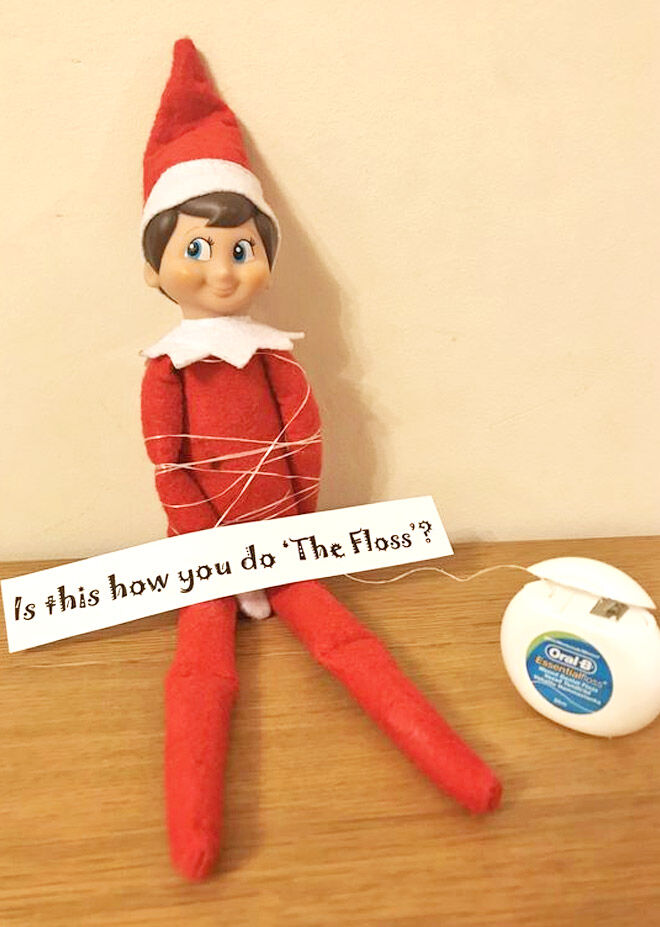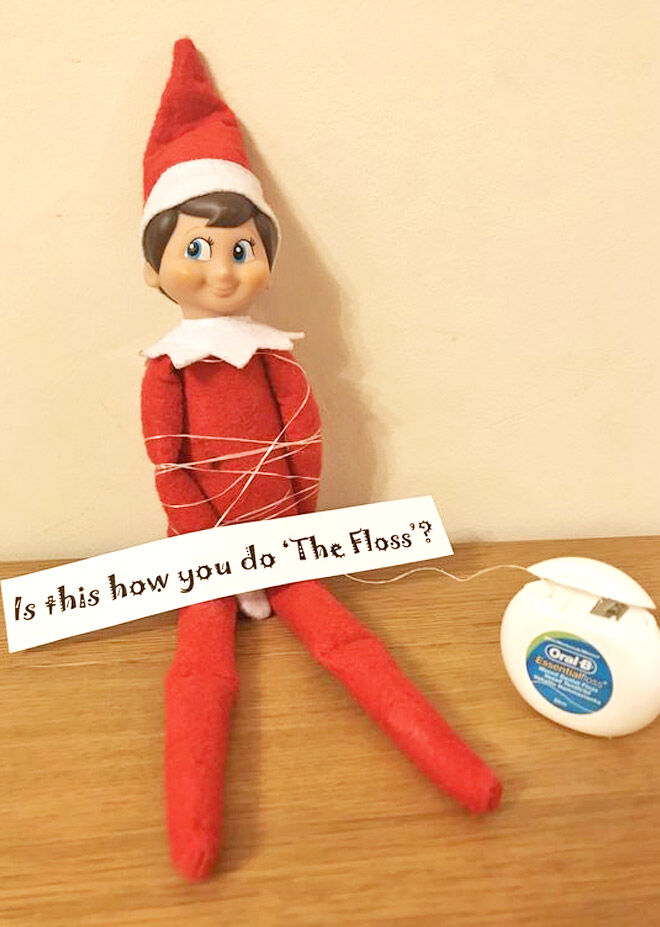 Fortnite fans will love this one. (source unknown)
Peek-a-boo Pringles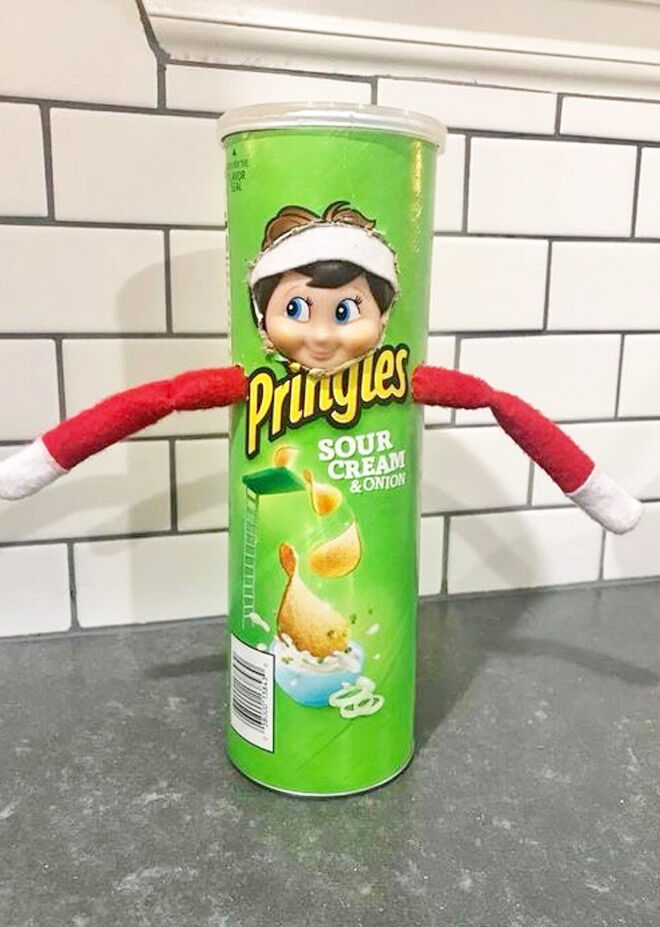 Just go through the recycling and see what works – cereal boxes are handy for this one too. (source unknown)
Clean up your act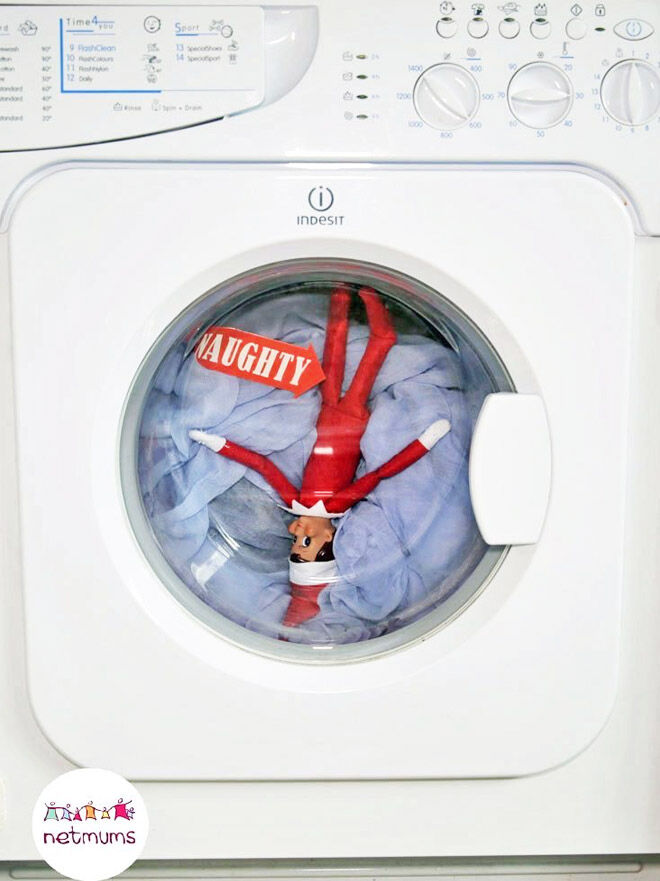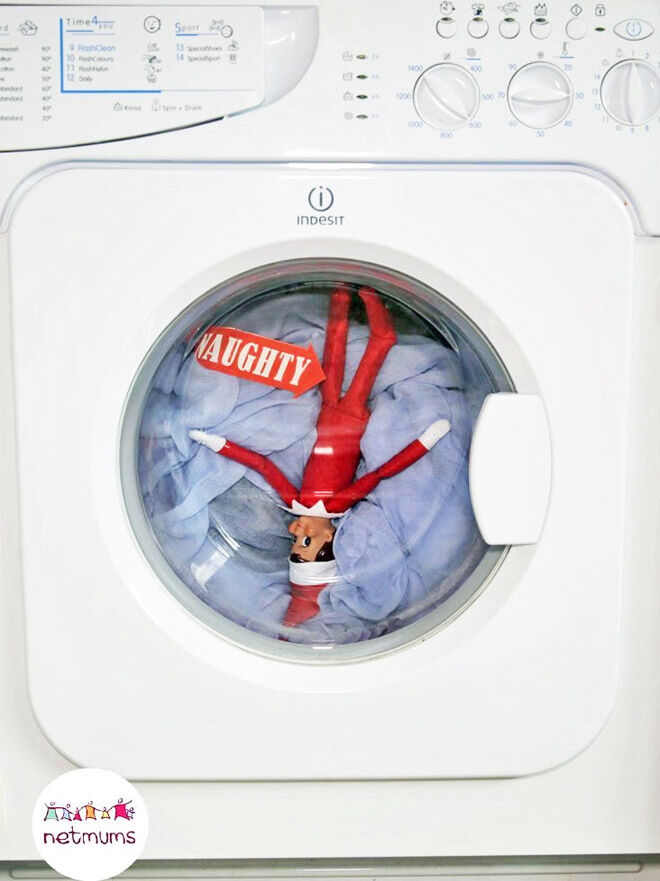 Hmmm … this guy really needs to clean up his act! (via Netmums)
Take me with you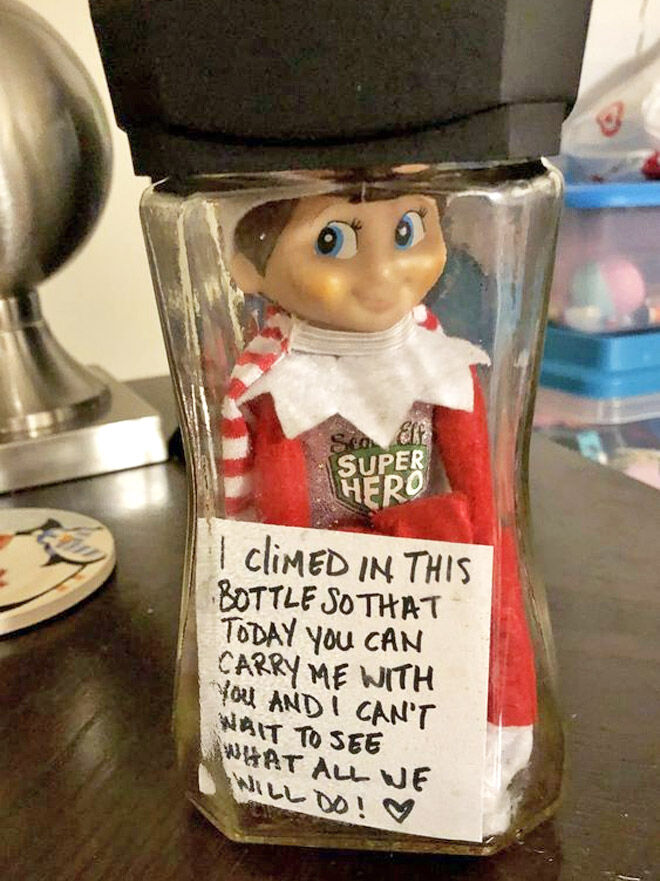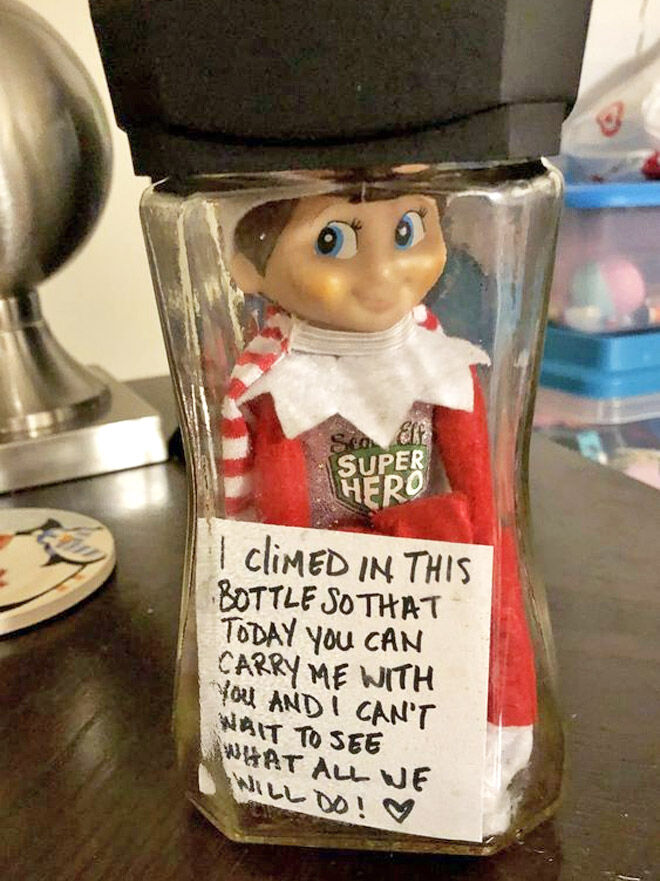 For kids who are desperate to touch their elf, give them the next best thing. (source unknown)
Sweet love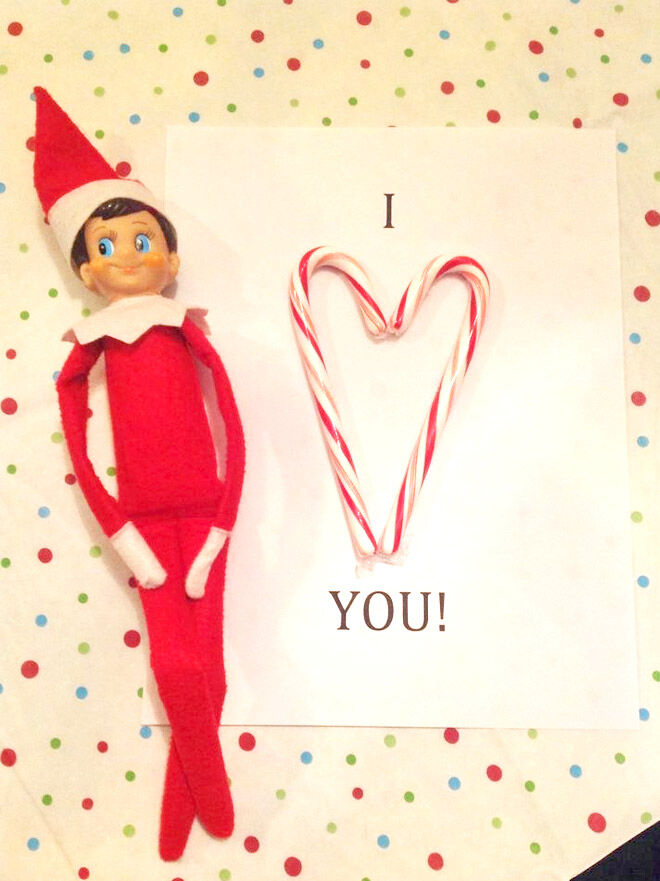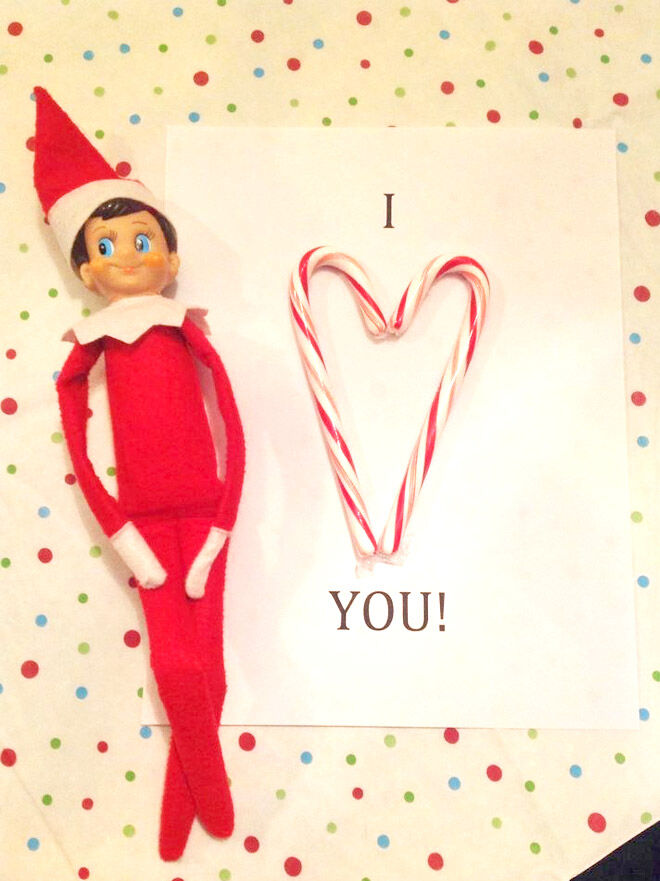 Two candy canes = sweet, sweet love. (source unknown)
Elf flicks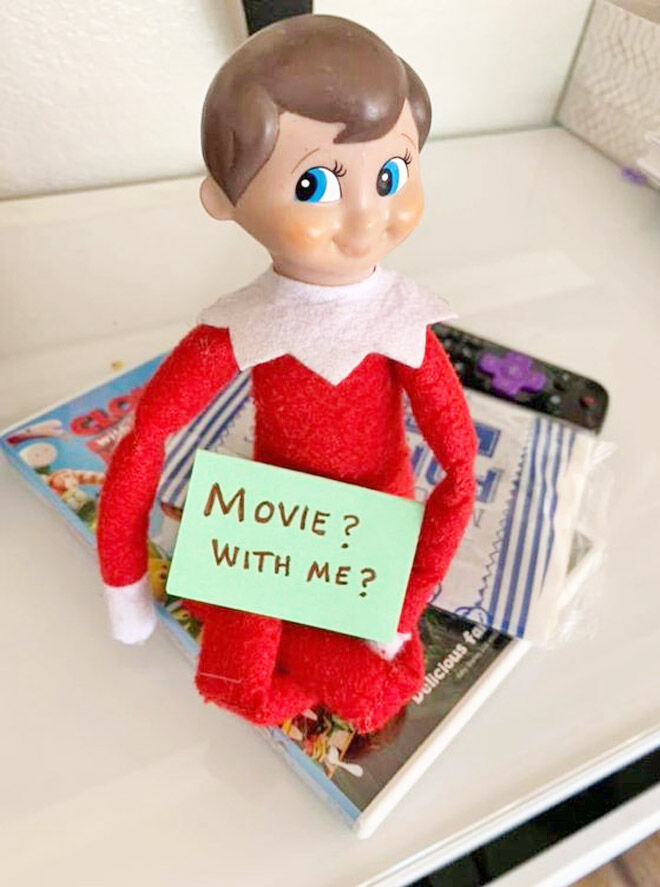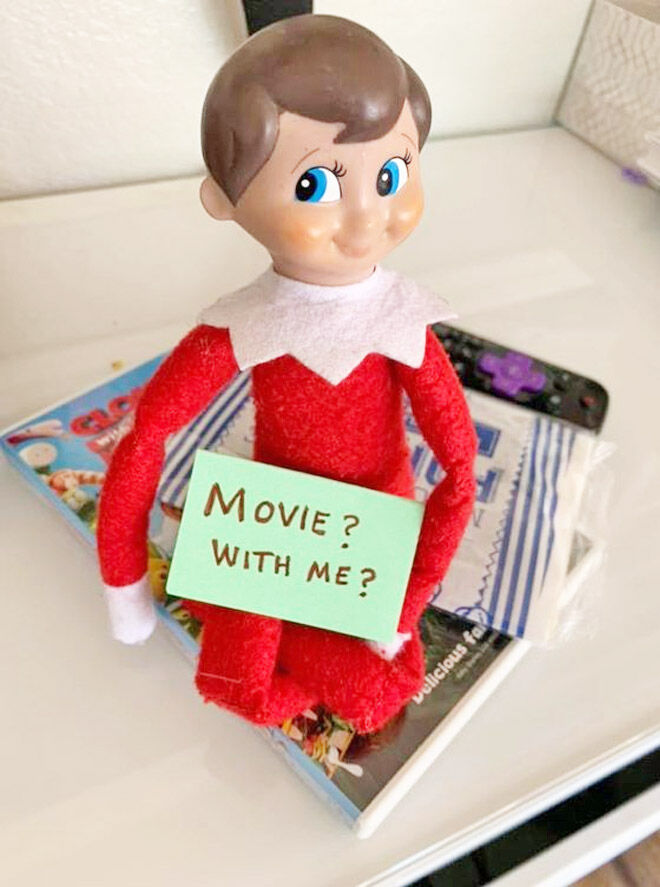 Easy Elf on the Shelf idea and a quiet night in – it's a win/win! (source unknown).
Doodle time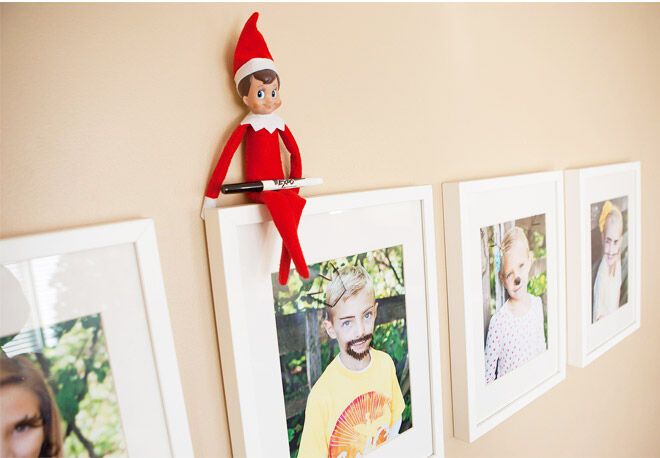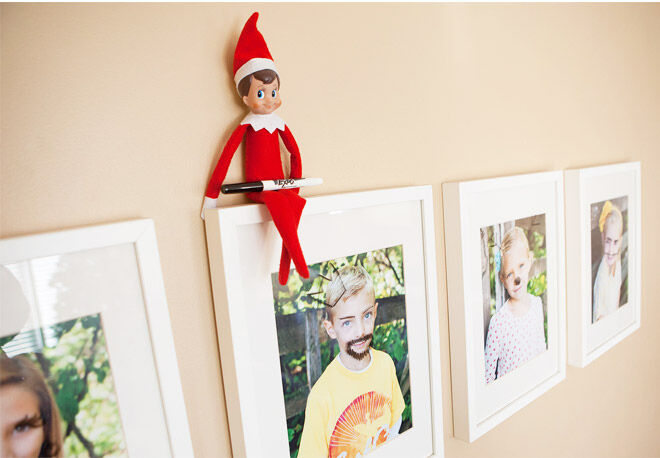 A whiteboard marker and a whole lot of fun. (source unknown)
It's taco time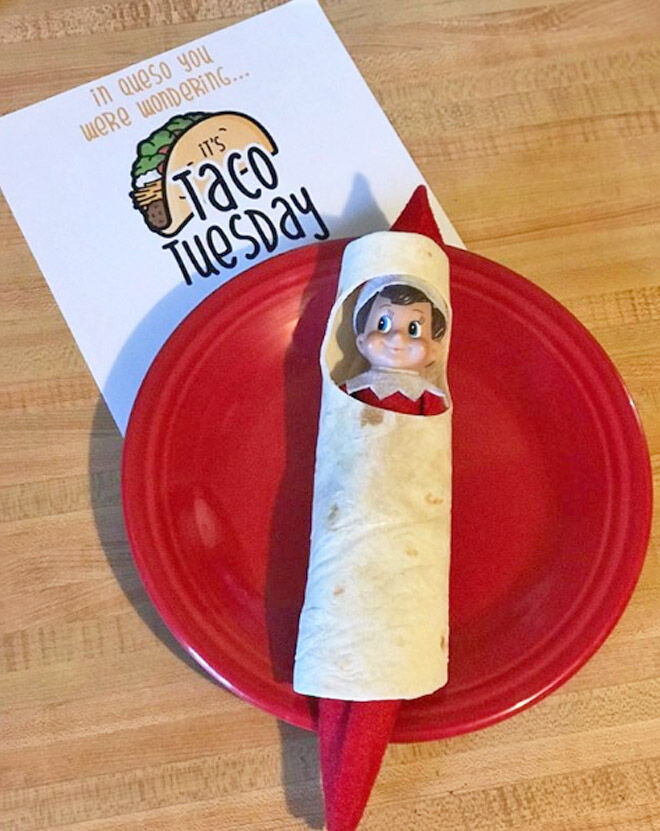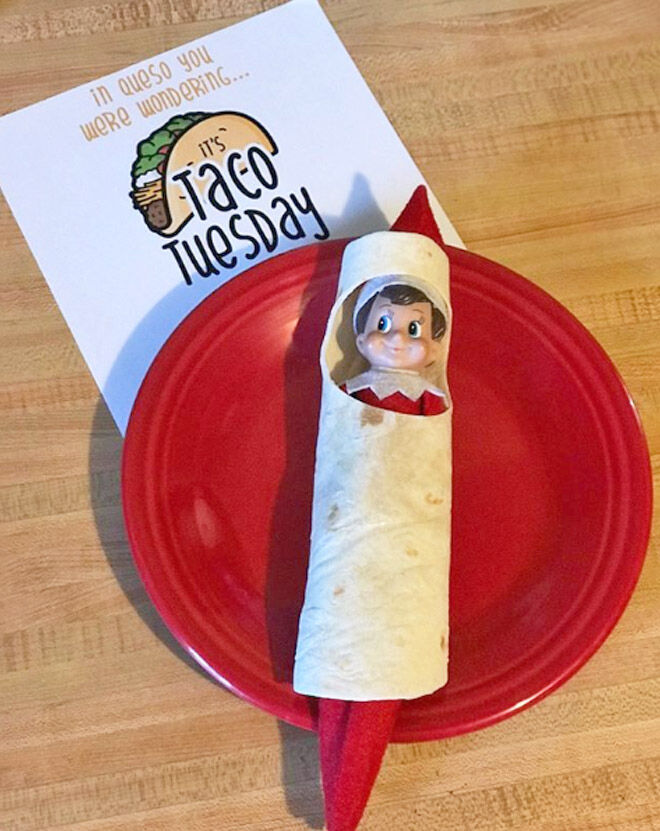 What day is it? It's Taco Tuesday – dinner and elf all sorted. (via _xomirandaxo_)
So next time you're in a panic and have mere moments to whip up an epic elf scene, just refer back to our easy Elf on the Shelf ideas!
Find the perfect gift
We've collected a treasure trove of amazing gift ideas, from the latest must-haves from leading brands to the quirky boutique finds. There's something for every little Piper, Noah and Charlotte.
Gift guides based on play and development, not gender.
---
WIN A $300 ELF PROPS PRIZE PACK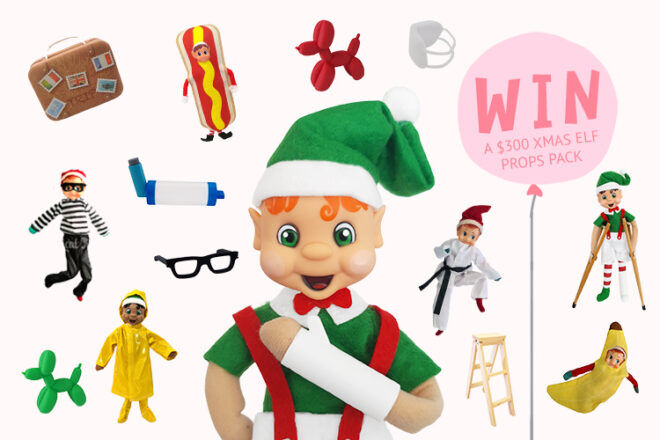 One (1) lucky Mum's Grapevine reader will win two adult elves and 24 days of Christmas Elf props and costumes valued at $300.
Competition ends October 22, 2021.