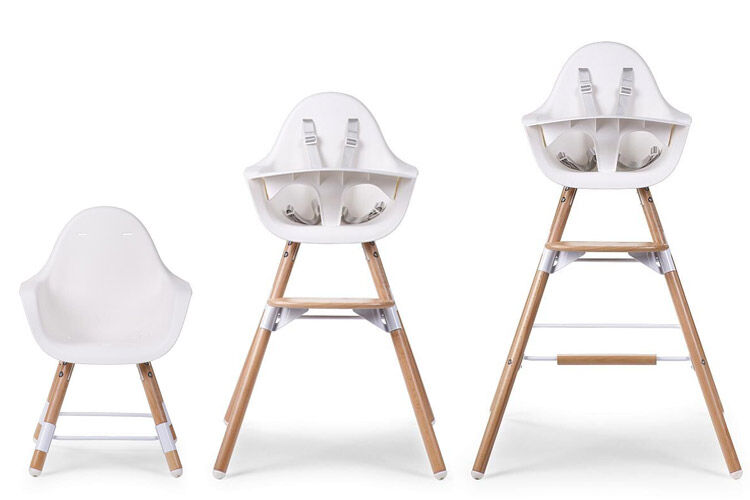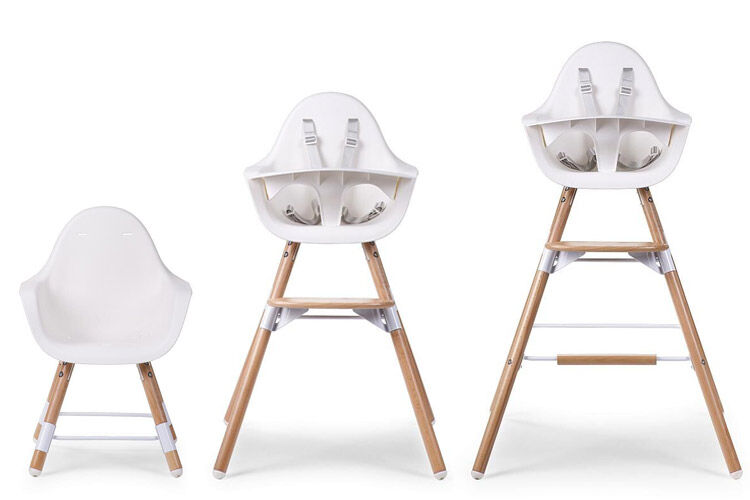 Little diners are spoilt for choice with the Evolu 2 High Chair – on the menu is not one, but two seats for tots who fall in love with their high chair and want to hang onto it beyond the baby days.
From first tastes to big-kid meals the Evolu 2 two-in-one fits into your lifestyle and your child's tastes. It comes as a high chair that's the perfect height for using at a dining table. Or, if you prefer to feed your tribe at the breakfast bench, there's the option to transform it into a higher seat. Super smart.
Later on, the Evolu 2 transforms again into a stylish desk chair for the kid's room.
Modern design for modern meals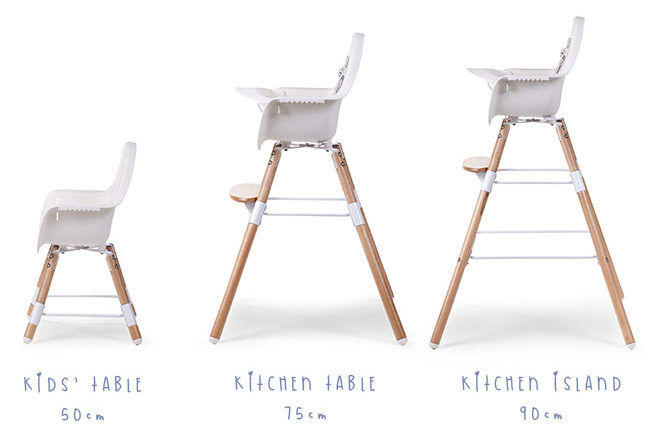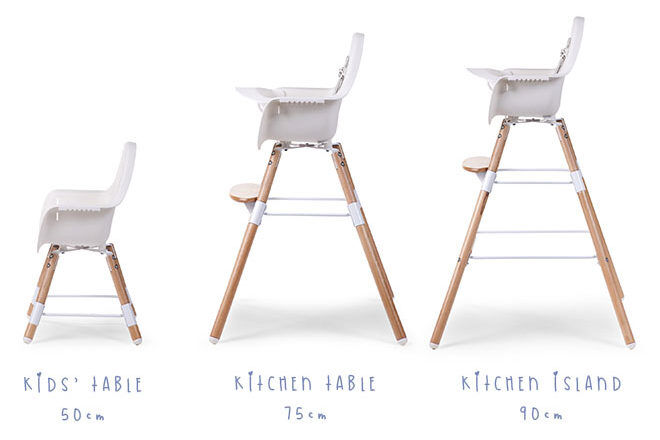 The key to having a happy little eater is making mealtime fun – and that often happens when the whole family sits down to eat together. With the Evolu 2 high chair, bubs at the table too.
A high chair: As a normal high chair, the Evolu 2 is the perfect height (75cm) for eating at the dinner table.
A breakfast bench chair: If most meals are served at bench height, long legs are available (sold separately) to increase the Evolu 2's height to 90cm.
A low chair: Once the baby dining days are done, the Evolu 2 converts into a handy kids chair for their bedroom.
Mid-century styling, modern-day living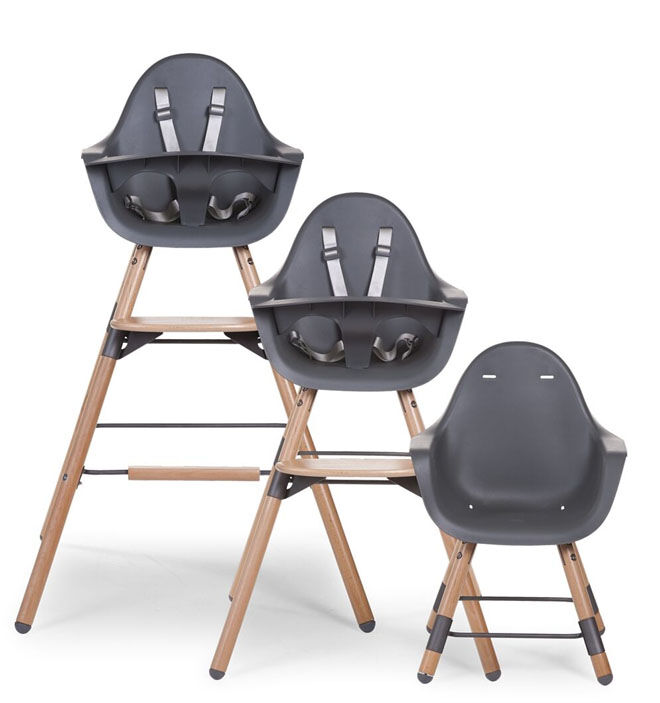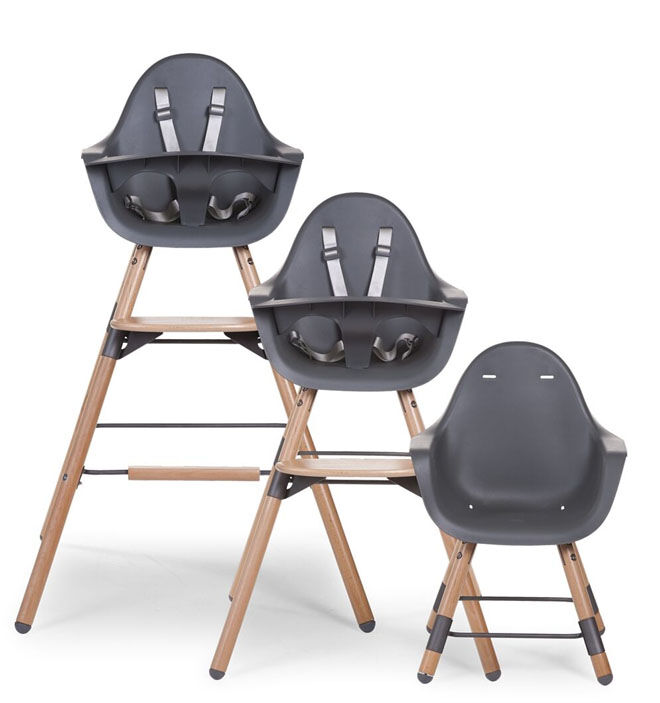 The Evolu 2 is a wonder of ingenuity, but it's also something to behold in the looks department. Clean lines and Eames-inspired style make for a timeless piece of baby furniture that will turn heads for years to come.
Available in two colours, natural/white and natural/grey. Each chair comes with a five-point harness, safety bar and footrest, with extra accessories including – a choice of tray colours, neoprene seat cushions, long-leg set and large under-seat storage basket.
The Evolu 2 High Chair is available online from Danish by Design ($269.95).