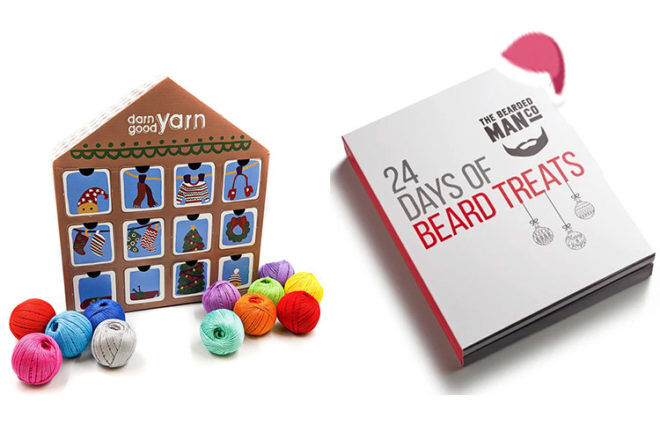 Those sleigh bells aren't far away and it's almost time to start crossing off the days and counting down to St Nick's arrival, but there's still time to snap up a festive Advent calendar with a twist.
These calendars are a gift in themselves, and they keep on giving every day leading up to Christmas Day. So, what's behind the windows? For mums, we've discovered luxe calendars hiding pampering treats and crafty delights, while dads are well-taken care off with a cheeky tipple and facial hair goodies. And we've got choc-free surprises for kids who adore trinkets and treasures.
There's even a little something for the fur-baby of the family in our 19 gift Advent calendars.
Knitter's favourite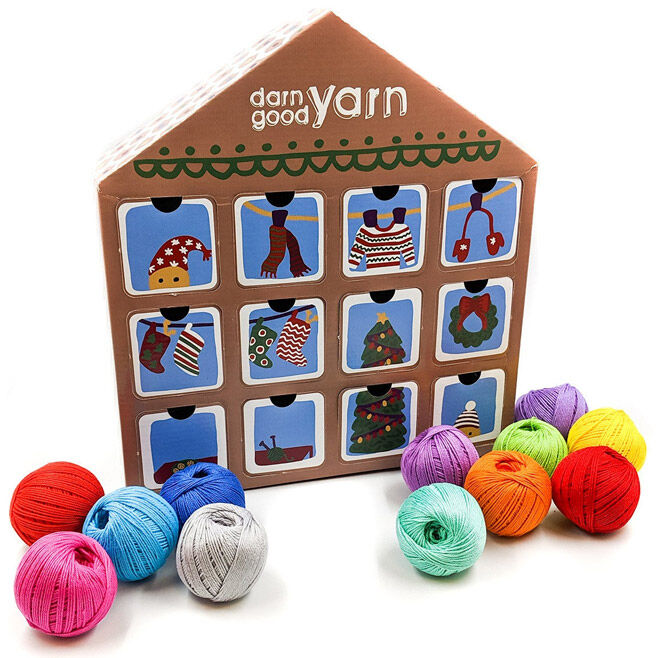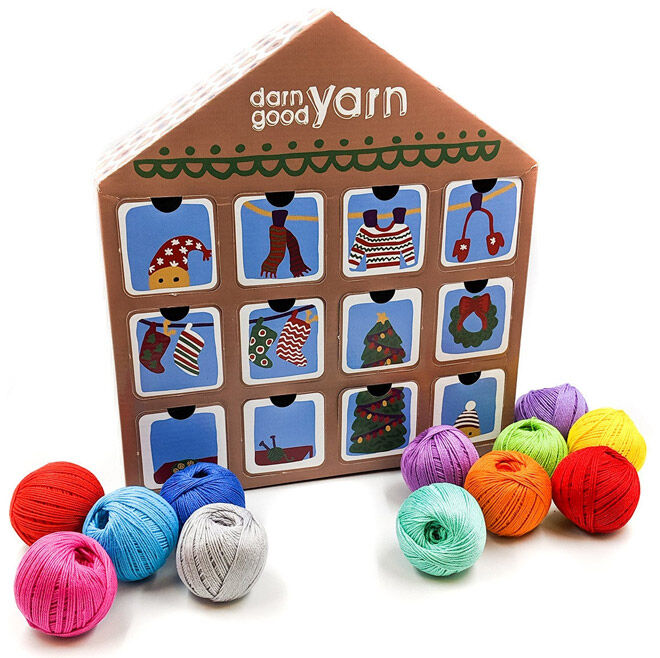 Such a ripper idea, this calendar has 12 days of festive cotton yarn and holiday-themed patterns for knitting and crocheting. Each of the projects makes a Christmas decoration for the tree – so crafty!
---
Pamper pack
Heaving with lush treats that soothe the body and cleanse the soul this is 24 days of pure bliss.
---
What a charmer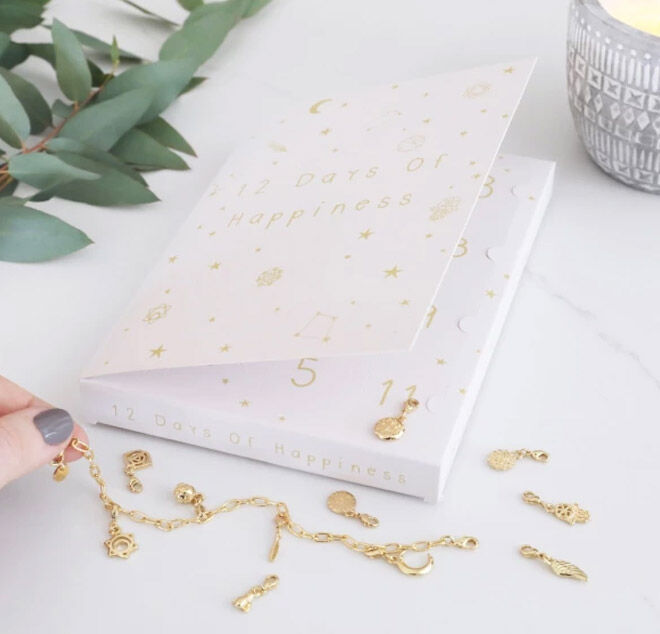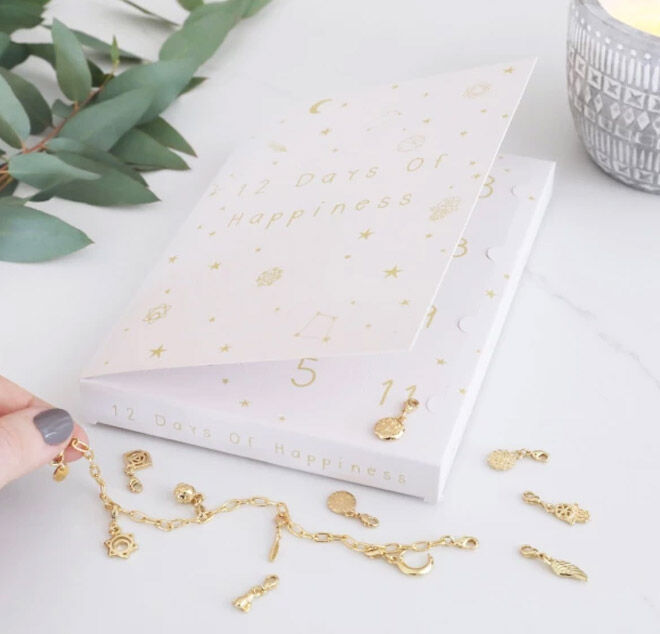 With a delicate delight in silver or gold plate behind each window, every charm has special meaning which is described beautifully.
---
A cup of sanity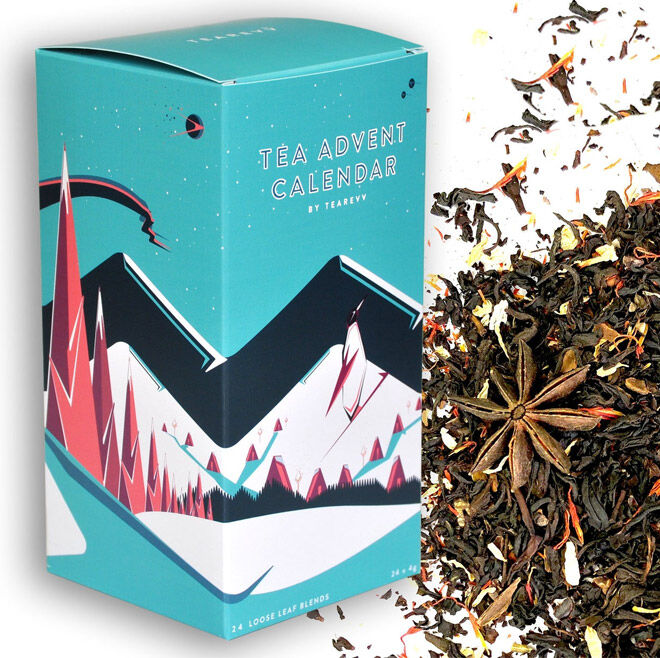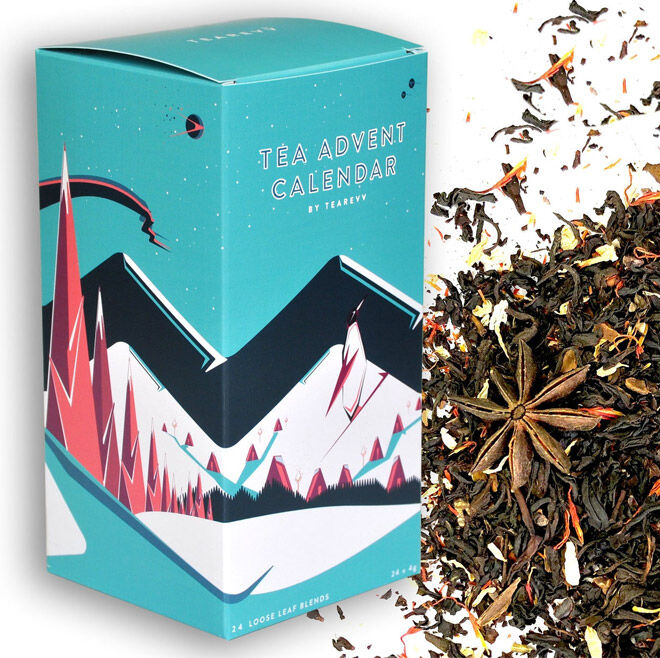 A new seasonal tea blend to try for each of the 24 days leading up to Christmas. We can't guarantee you'll get to drink them hot, but it's the thought that counts!

---
A thing of beauty
This is the first, limited edition Australia Amazon Beauty Advent Calendar and it's worth the wait. Valued at more than $400, if you want a sneak peek at what's inside hit the 'buy now' box.
---
Here's cheers!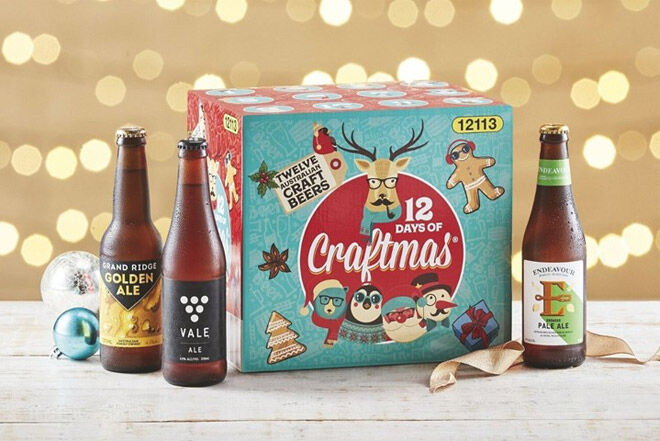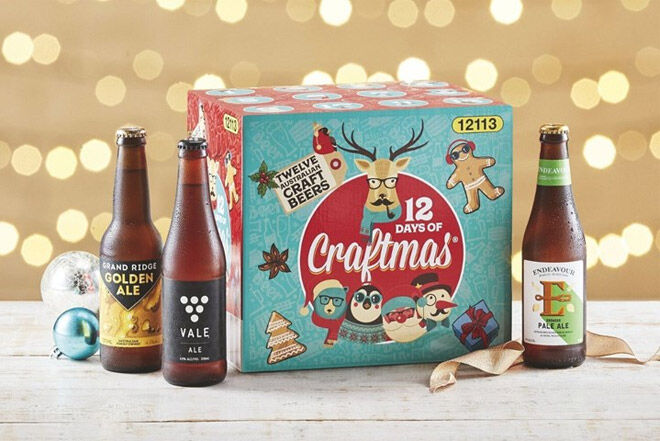 The famous Aldi beer Advent calendars are back, and this year there's a craft beer choice. But get instore quick, once these sell out that's it!
---
Hair of the dad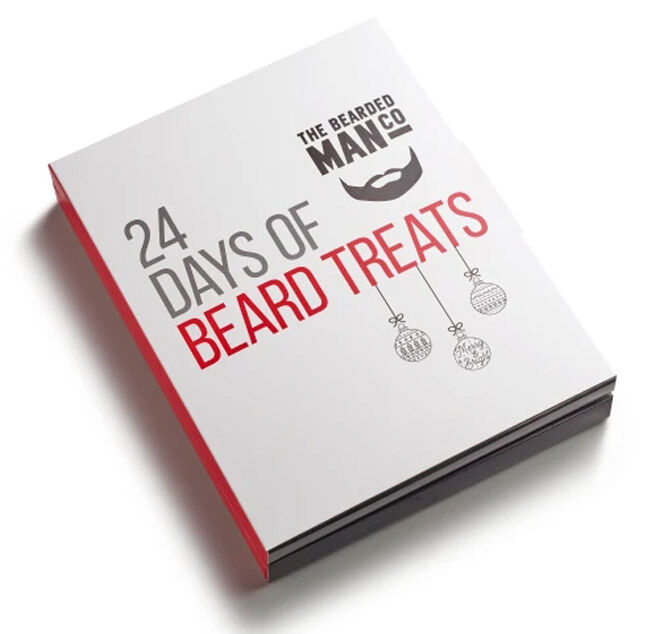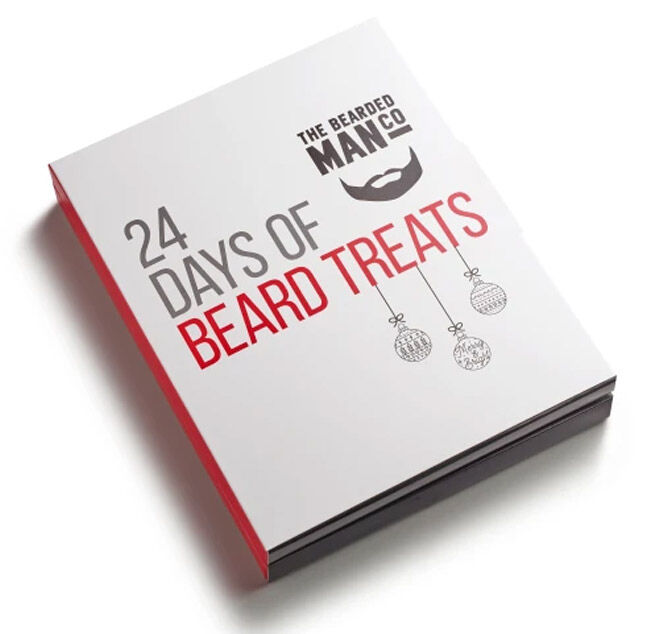 Hipsters delight, there's an Advent calendar just for you – or for your beard actually. This beauty has a different beard oil behind every window, all small-batch and handcrafted.

---
Squeaky clean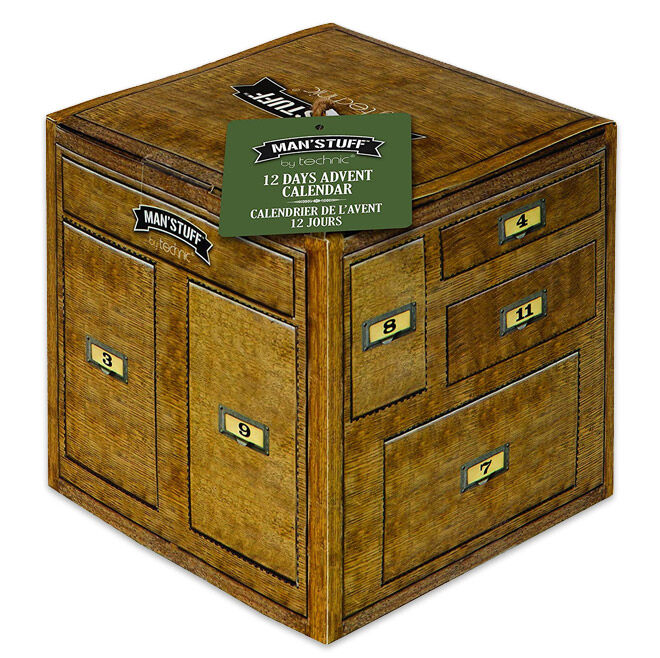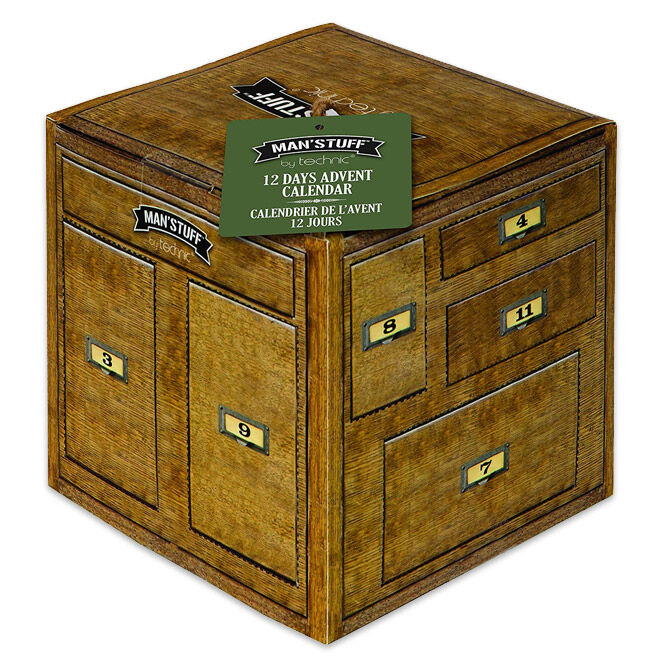 Packed with bathroom essentials like shower gel, body wash, soap, bath salts, tweezers and nail clippers this handy box is a well-groomed dad essential.
---
Sweet teddy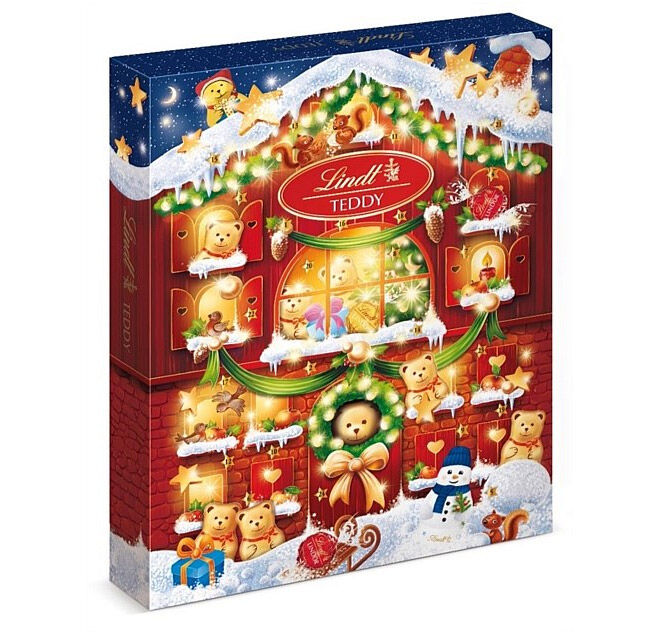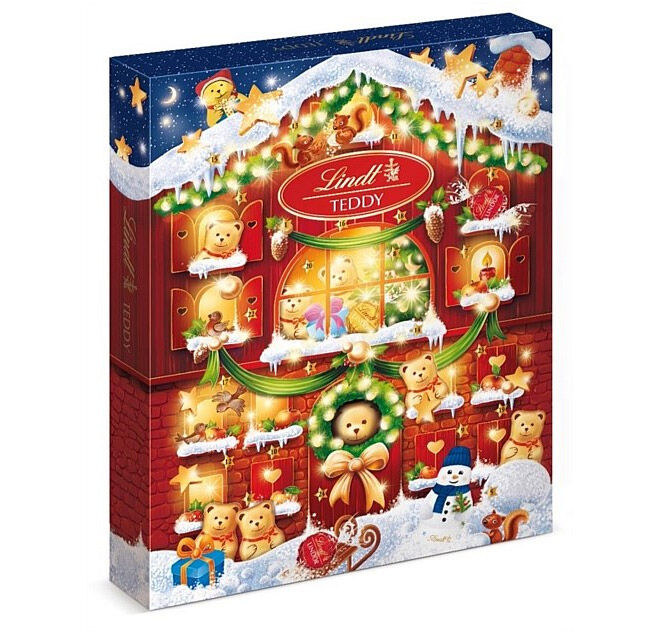 For the sweet tooth dad – what's better than one Lindt Bear? Yep, that's right, a whole month's worth.
---
Wakey, wakey!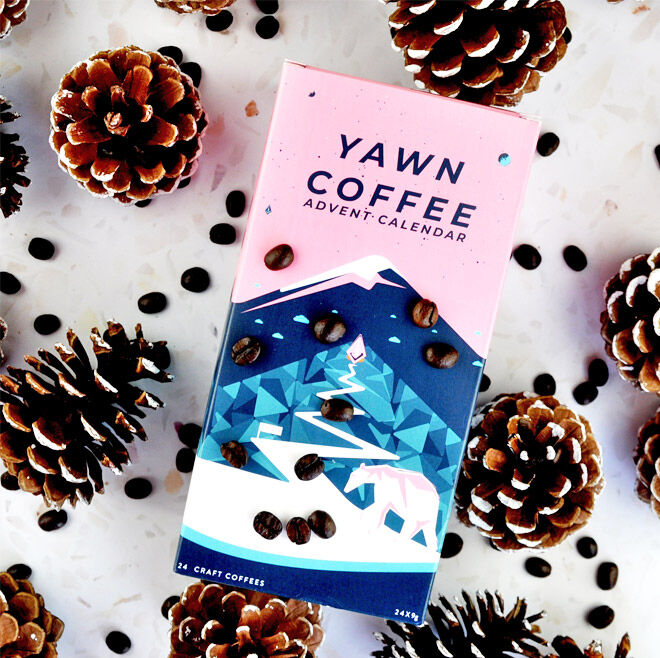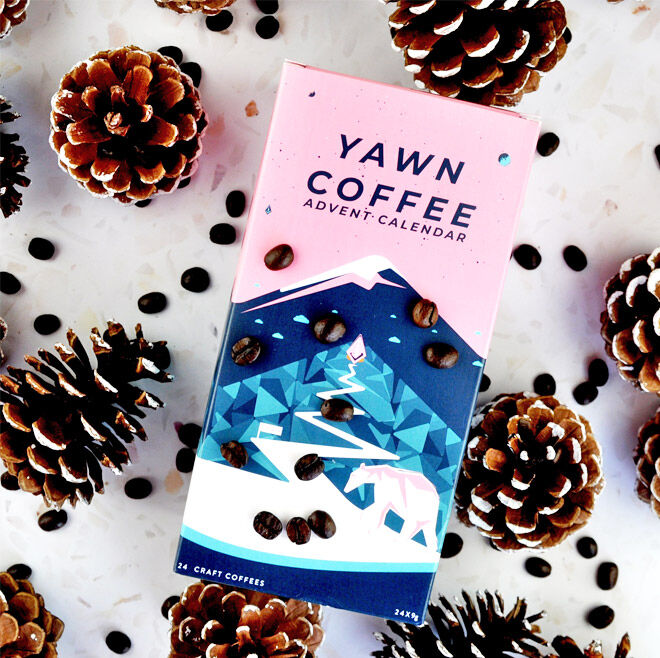 A different caffeine hit for each pre-Christmas day in December. 24 different craft coffees with each sachet containing enough Omni-Grind or whole bean coffee for one cup.
---
Paper village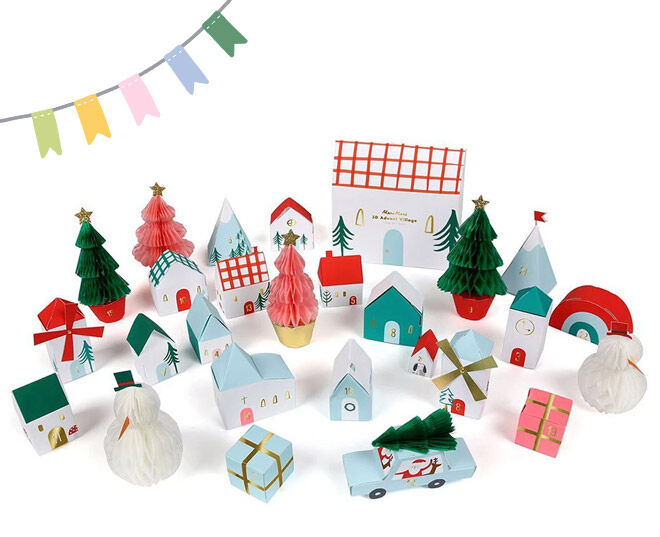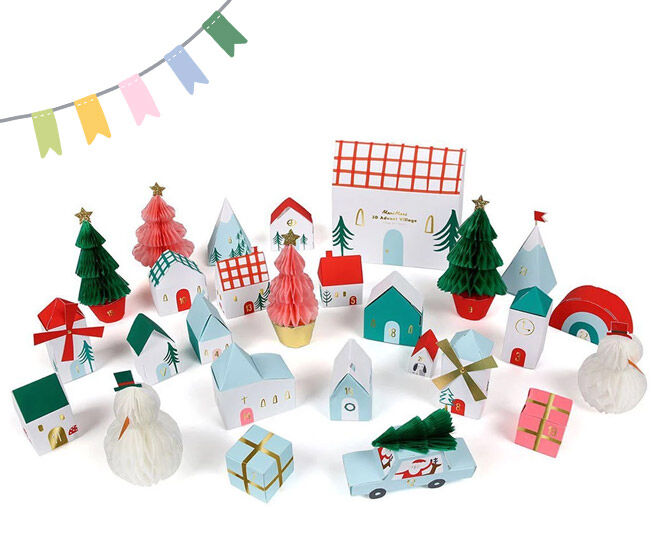 With its honeycomb paper trees and snowmen this calendar creates a paper wonderland that can be set up every Christmas.

---
Hello there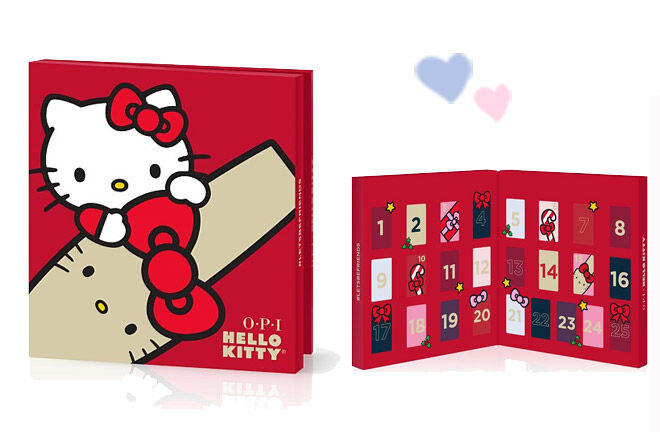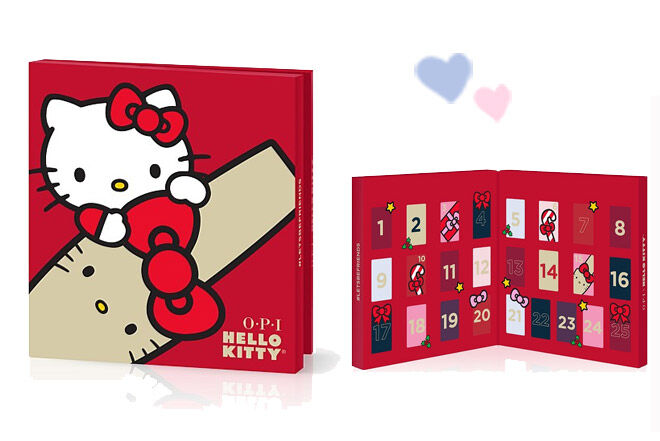 What a combination – Hello Kitty and OPI nail lacquers – that's 25 mini colours to help your angel get ready for the big day.
---
Slow build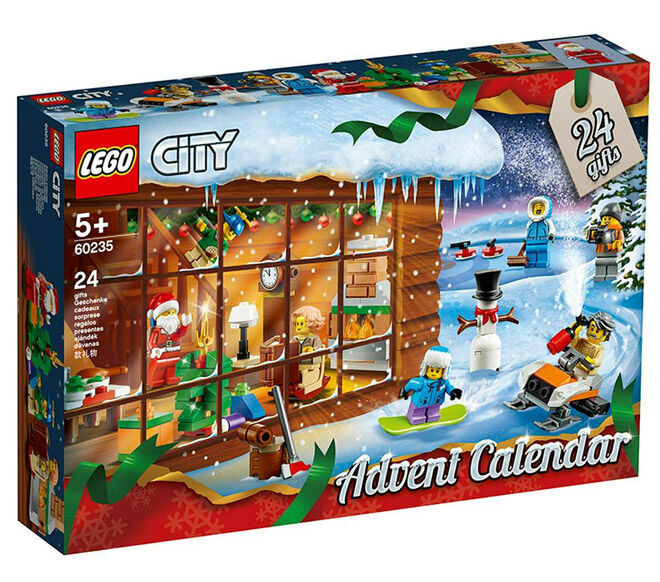 An exercise in patience, every day a new part of the Christmas LEGO scene is discovered.
---
Choo choo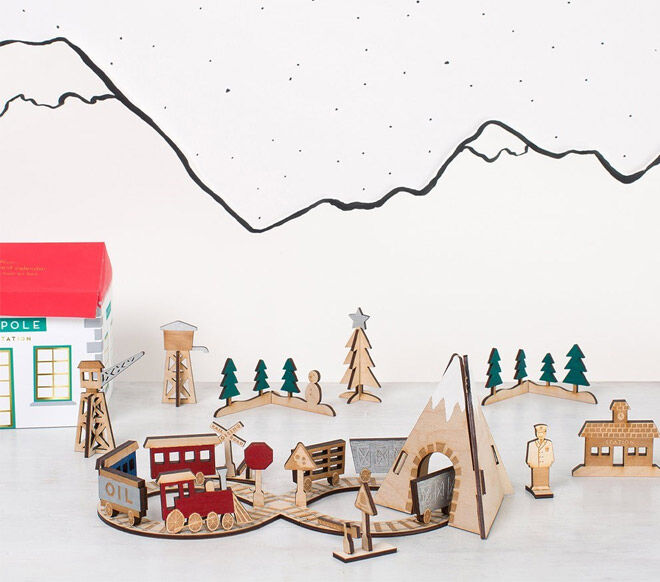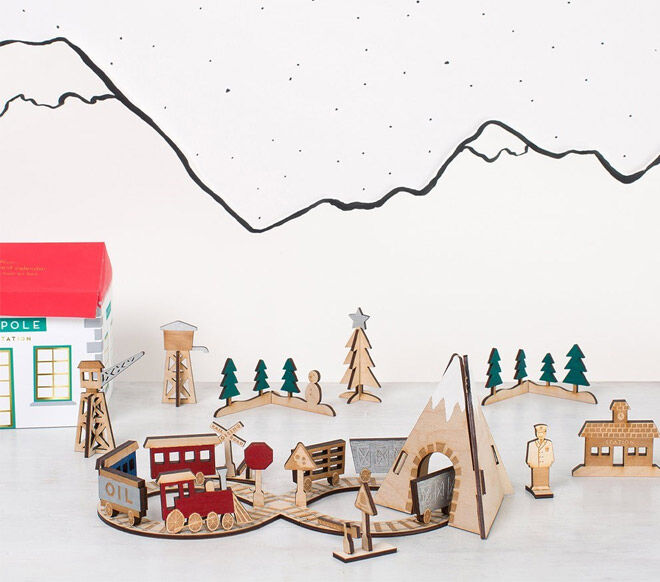 Mini conductors will be running to the Advent calendar each morning as they build a festive train and railway scene. And it comes with a drawstring storage bag so it's pack and play at its best.
---
Oh holy night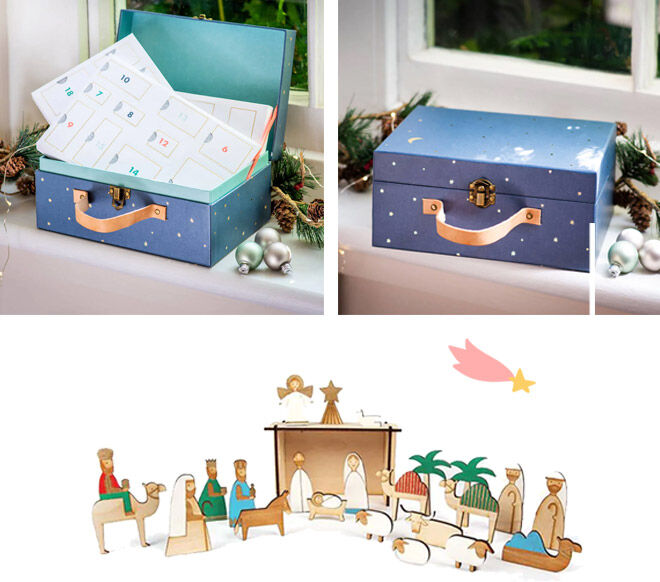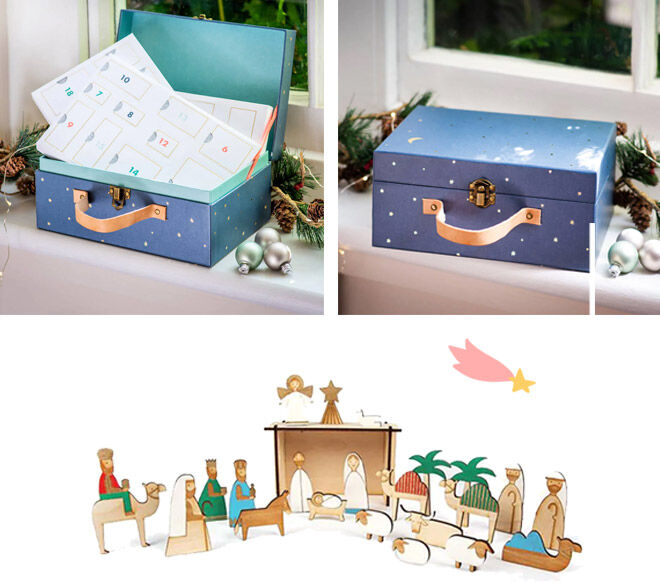 Beautifully crafted and designed to become an heirloom piece, every day a new wooden figure is added to the nativity scene.

---
Cast a spell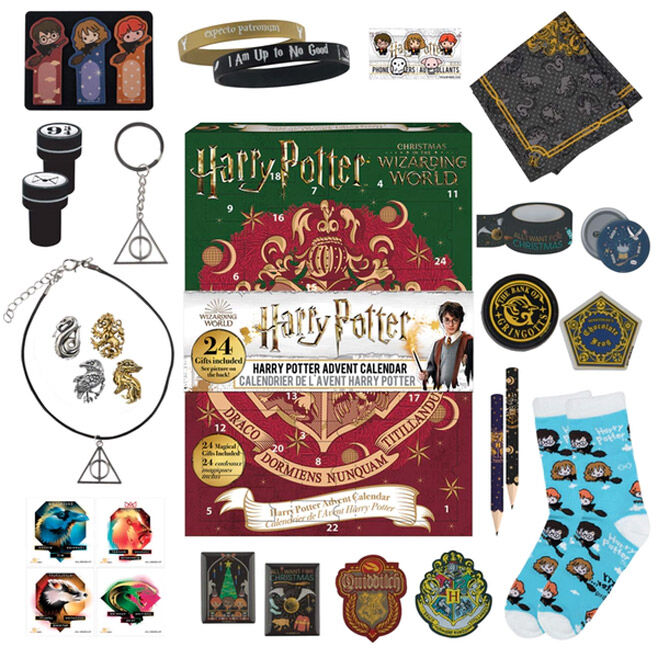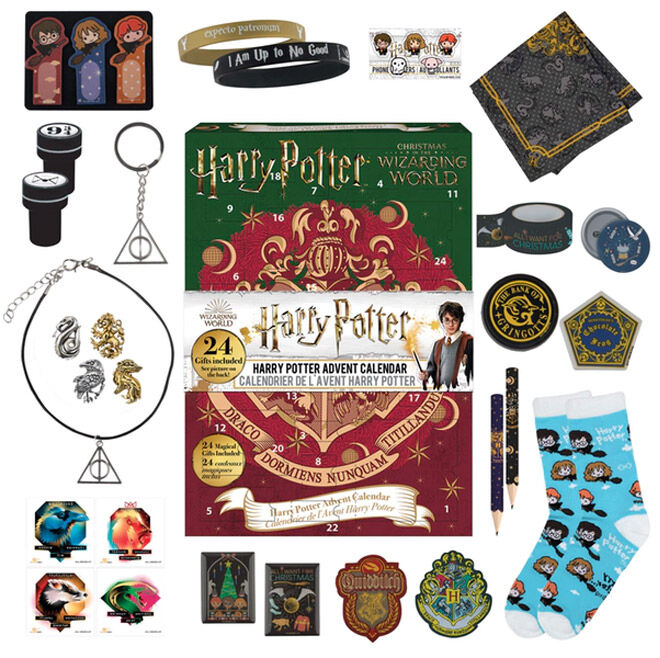 Young wizards get to magically count down with Harry Potter wonders behind each window – from pencils and pins to socks and stickers.
---
Christmas jewels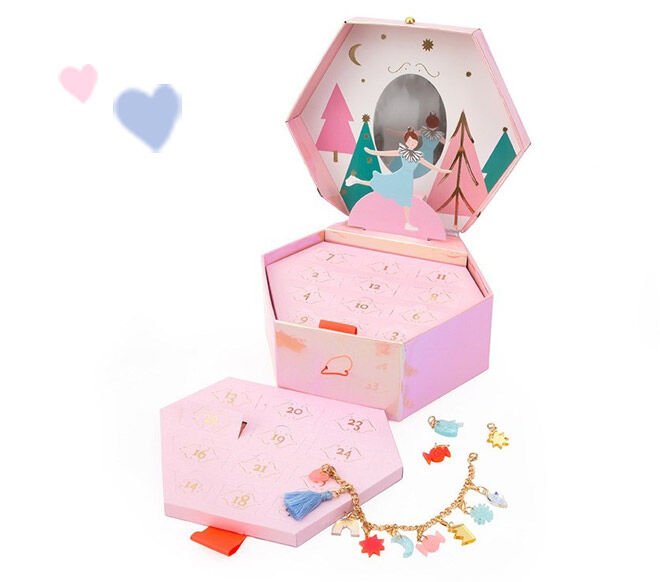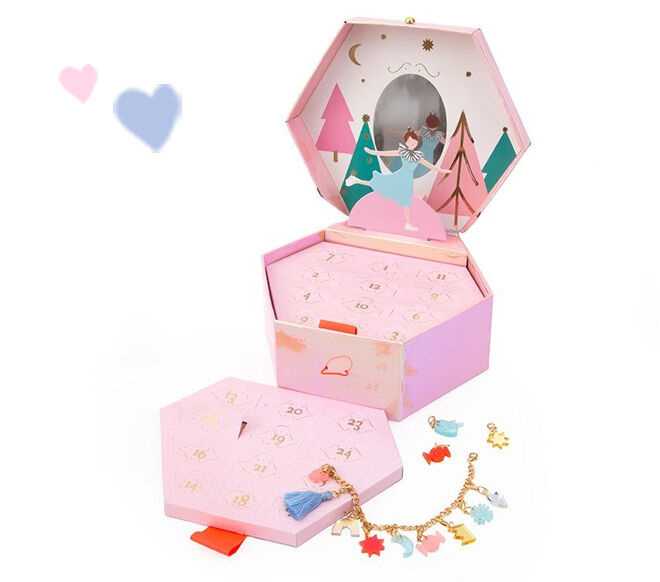 A pretty-in-pink jewellery box with charms waiting behind each window, creating the perfect Christmas day accessory.
---
Giddy up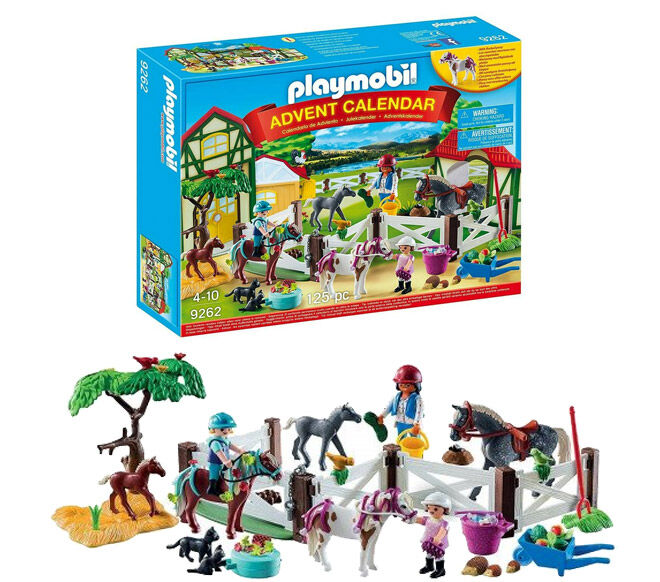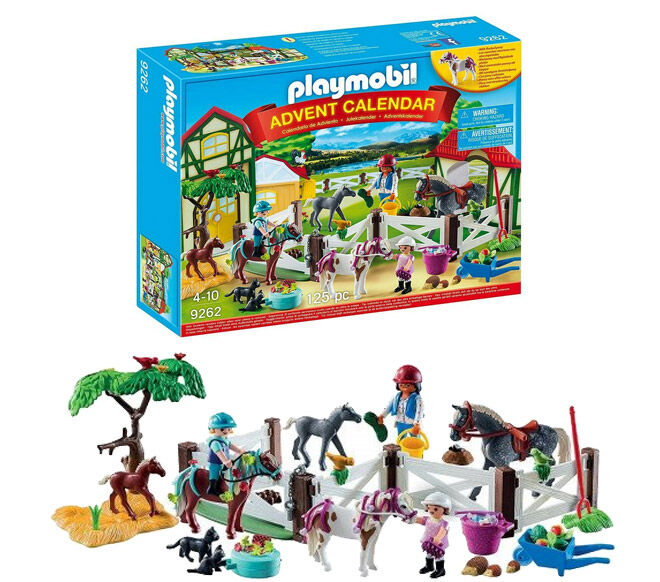 Little equine enthusiasts get to create their own horse scene complete with accessories and fences.
---
Doggy treats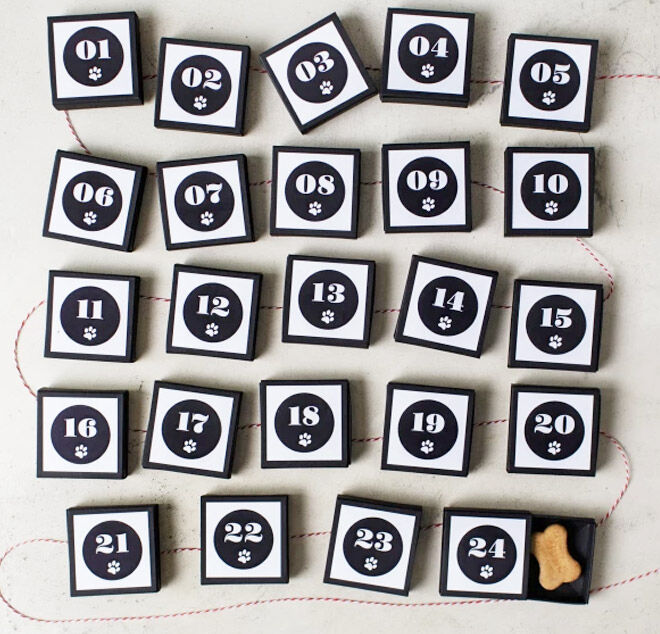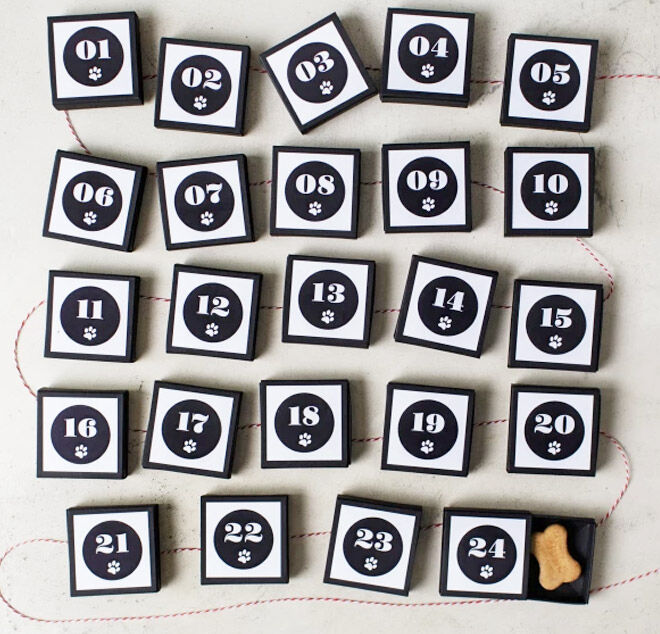 Combine the Christmas countdown with their daily treat! Choose from cat (six small treats) or dog treats (daily bone-shaped biscuit).
Read next …
Looking for more fabulous ways to count down to Christmas? These next articles are festively fun!