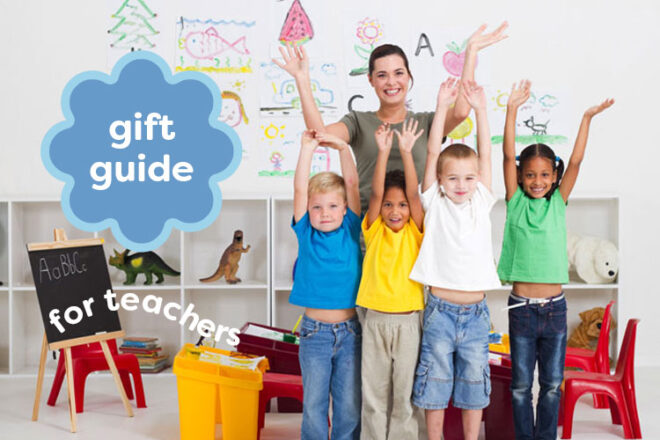 Teachers do an amazing job of caring and educating our special little people. To say thank you for helping nurture our budding geniuses, we've found stacks of thoughtful teacher gifts they're sure to love.
Here's our pick of the best gift ideas for teachers and carers.
Gifts they'll love
Homemade Treats
Personalised Stationery
Coffee Vouchers
Tea Set
A Plant Pot
Movie Tickets
A Day Planner
Bottle
Desk Tidy
Wall Art
Coffee Cup
Spa Voucher
---
Planning essentials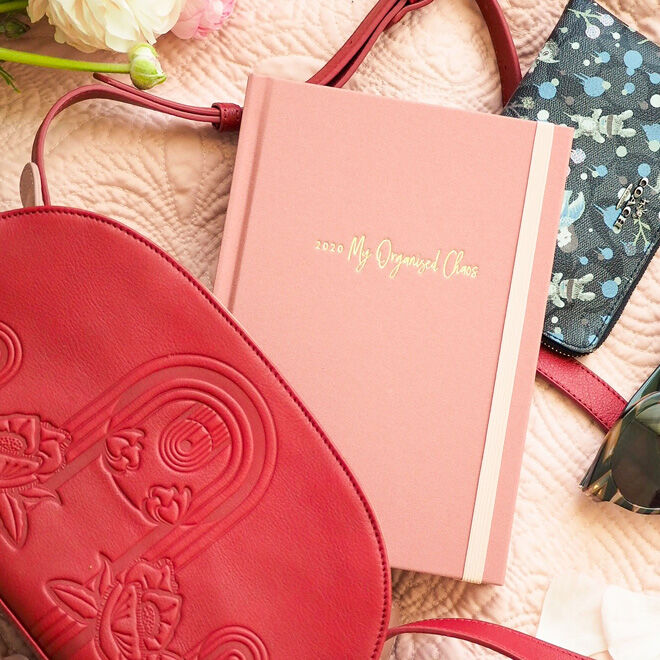 The job of teaching doesn't end when the school bell rings. There are meetings, parent/teacher nights and after-school activities to remember too. A sleek planner is a fashionable and functional gift idea for teachers.
---
Small bag, big message
An environmentally-friendly bag for all that extra 'stuff' teachers need. These jute bags will spread an important message in and out of the classroom.
---
A world of thanks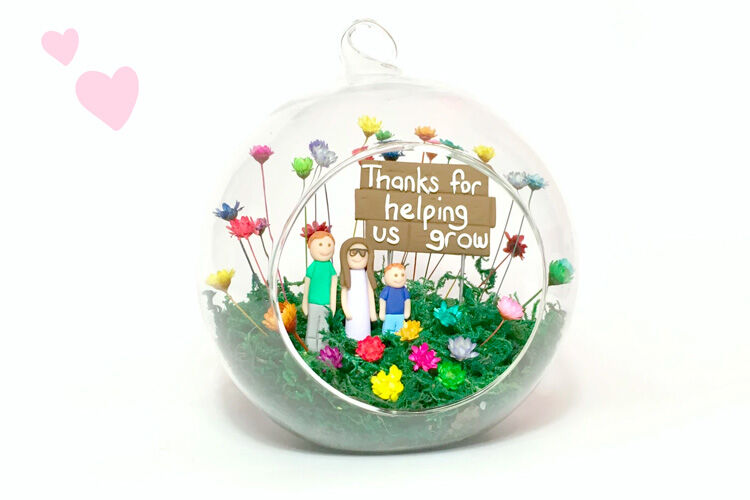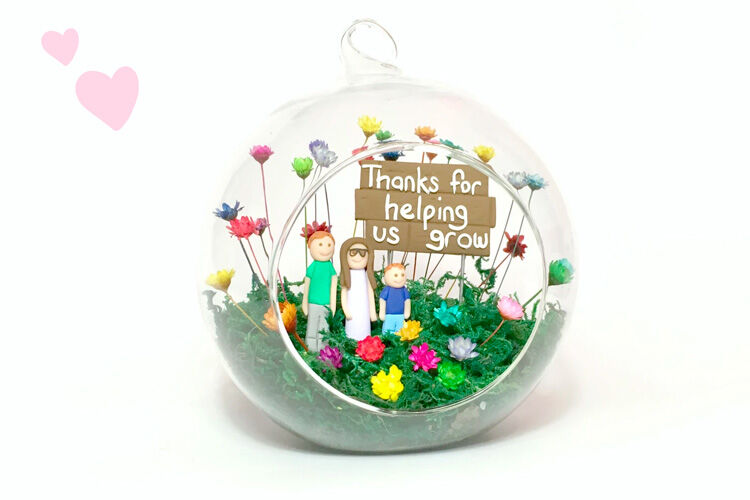 An adorable glass dome full of thanks from little learners. The Little Fairy Blooms contain tiny flowers that are 100% real – Teachers simply spray with water once a week to retain their freshness. We love!
---
Morning fuel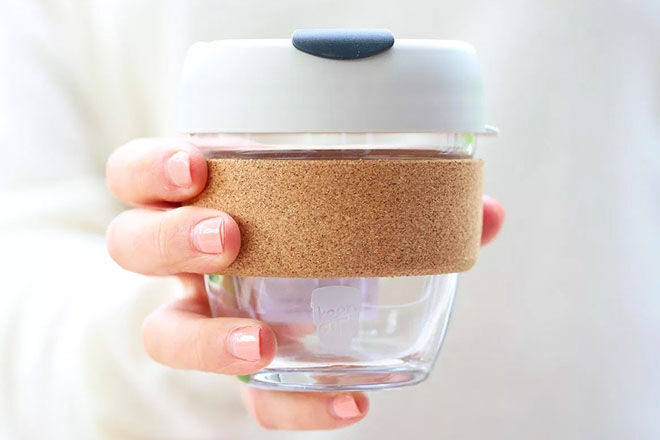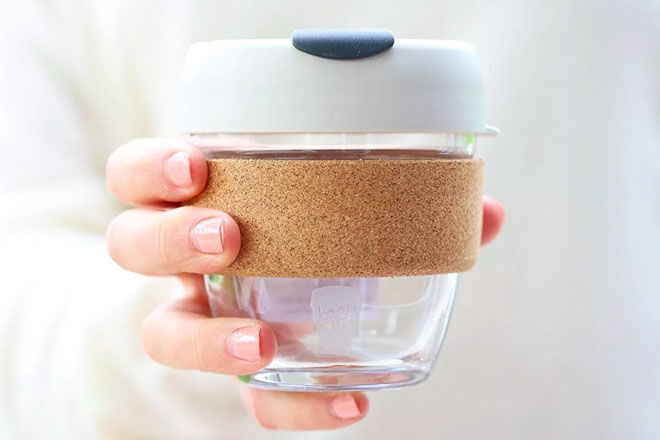 Whether it's a 'one cup of coffee' day or a 'five cups of coffee day', giving your teacher a beautiful cup to drink it from will make them smile.
---
A nighttime pamper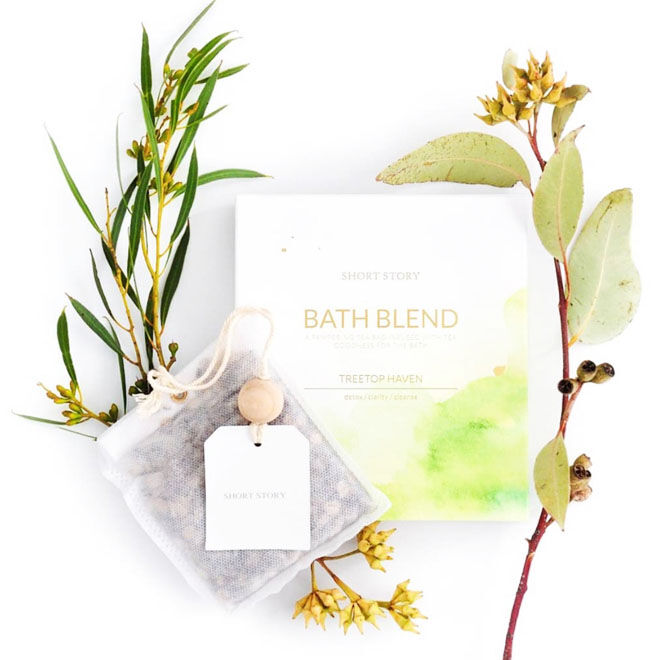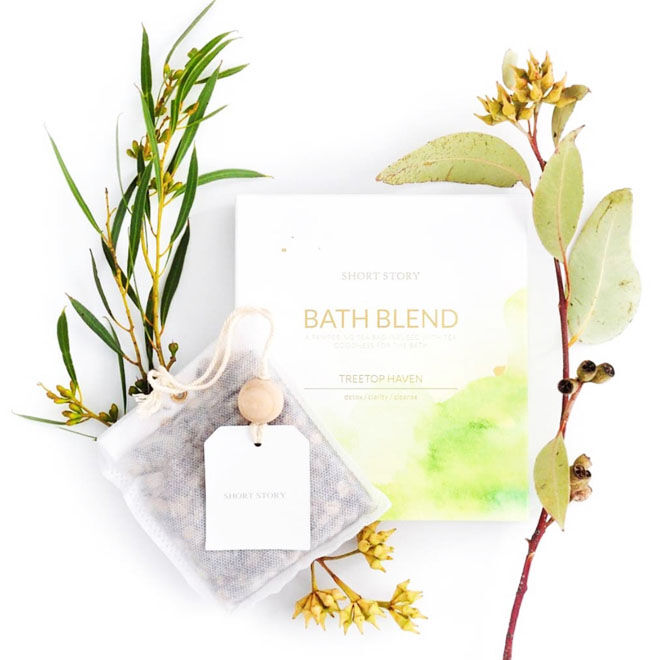 There's nothing like soaking in the tub after a long day at work. Help teachers relax and unwind with a pampering tea soak for the bath. Bliss!
---
Pretty tech protection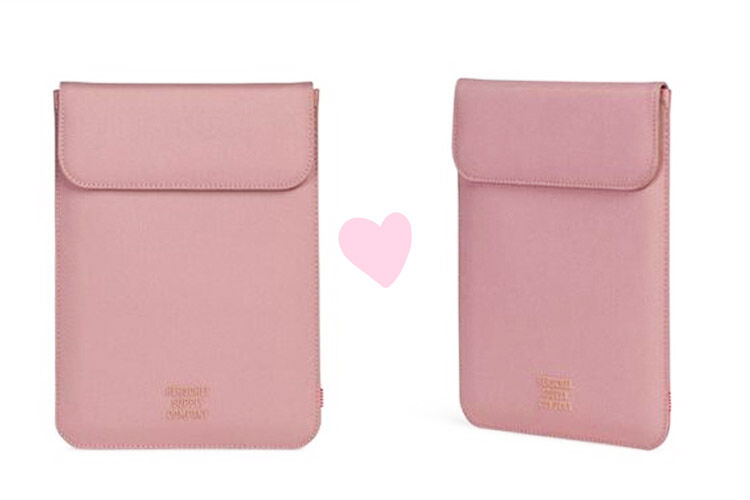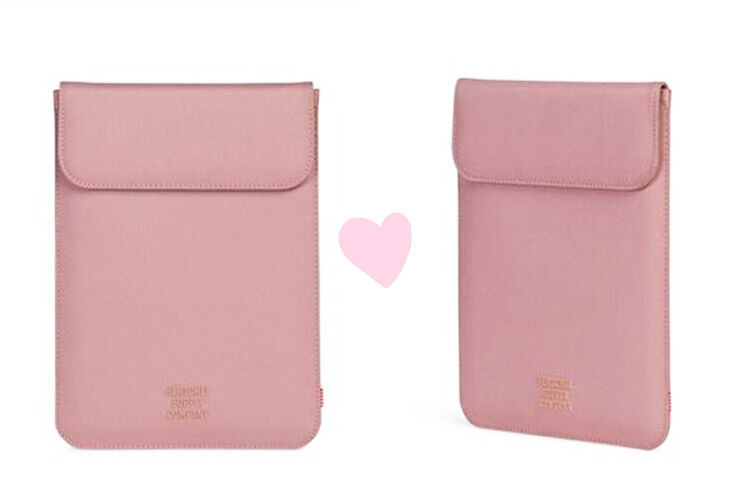 For lesson planning on the run and because we've never seen a tech sleeve look so pretty!
---
Christmas in a jar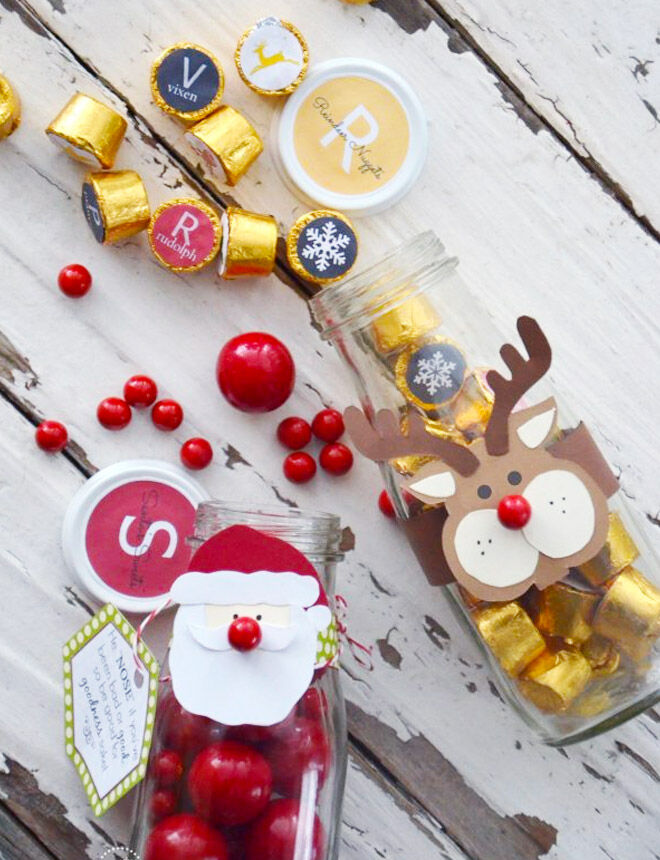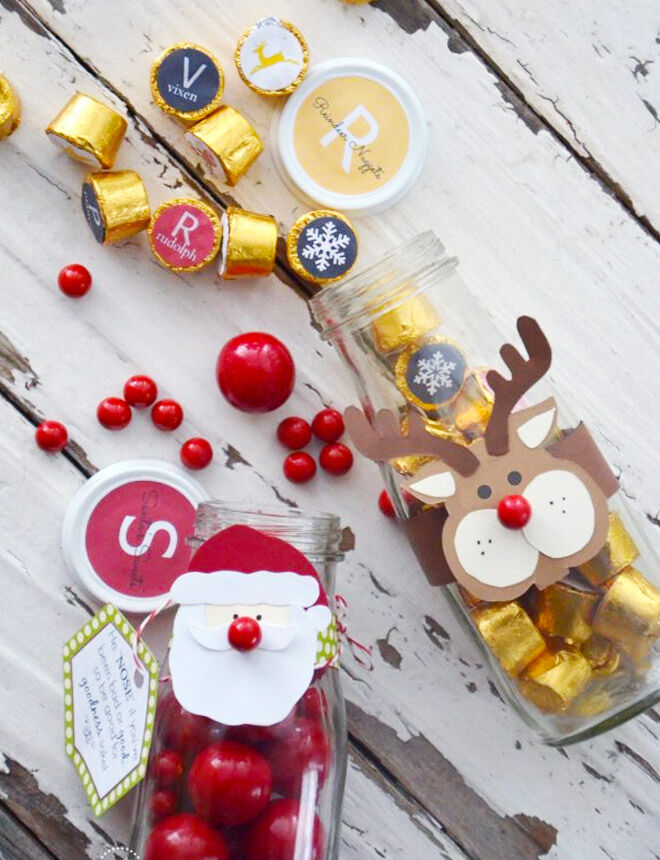 Cute little chocolates in Christmas jars are a fun and inexpensive idea – especially if there are lots of teachers to buy for. (via The Idea Room)
---
The writing's on the wall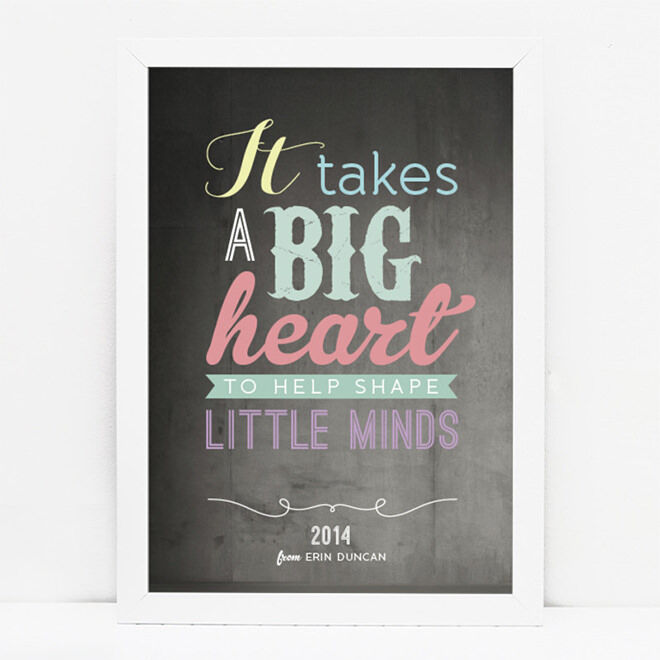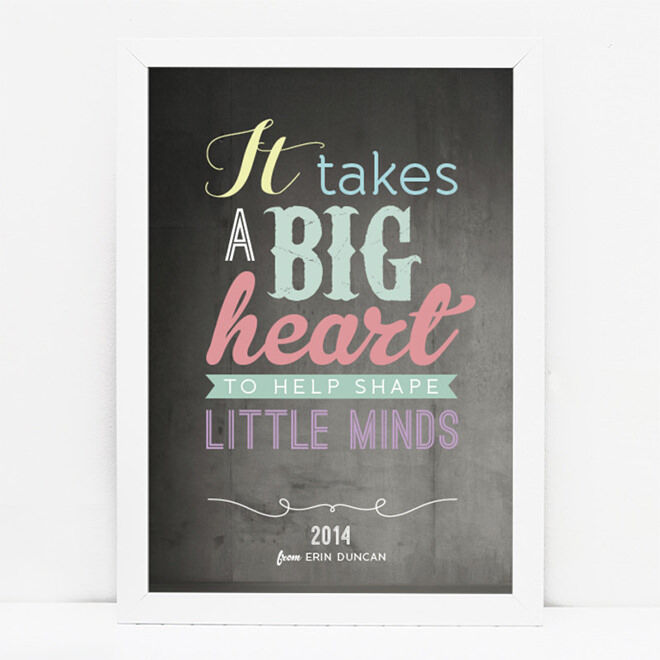 Teaching isn't something that just anyone can do -it takes a big heart. This personalised print says it all.
---
Hydration station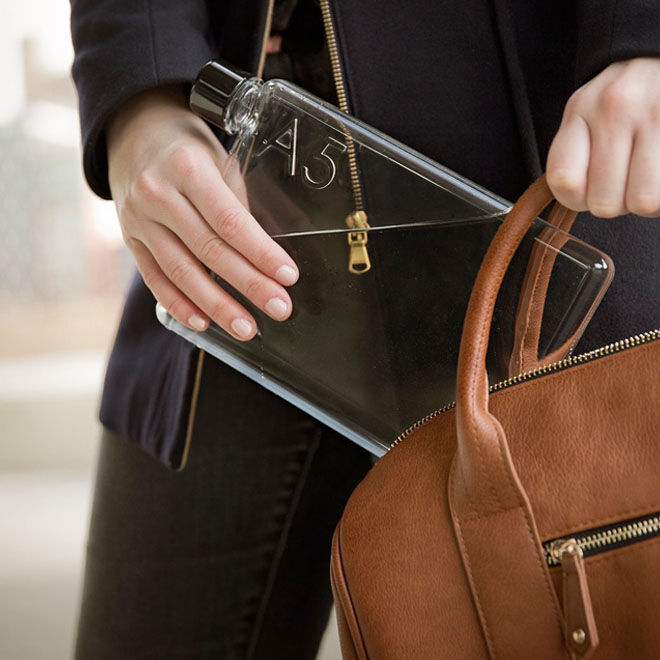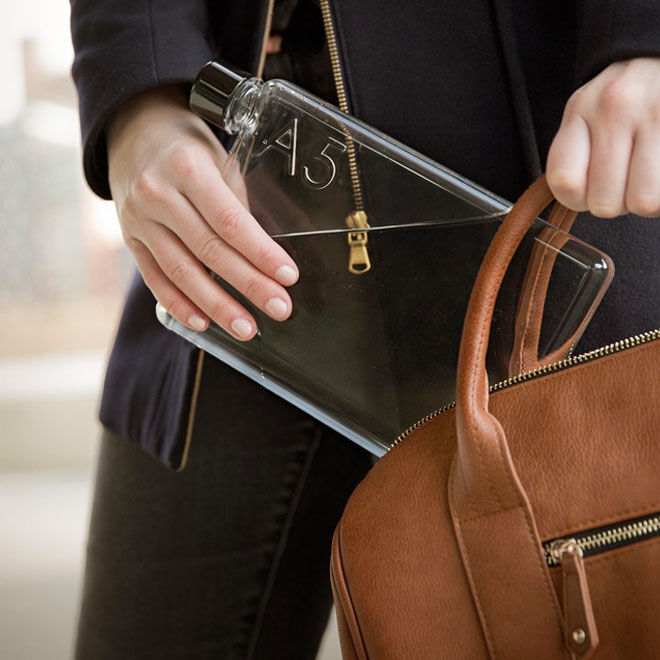 Taking care of tiny tots is thirsty work. This award-winning bottle makes a brilliant gift and ensures teachers will always have a healthy stash of H2O, wherever they go.
---
Bookmark it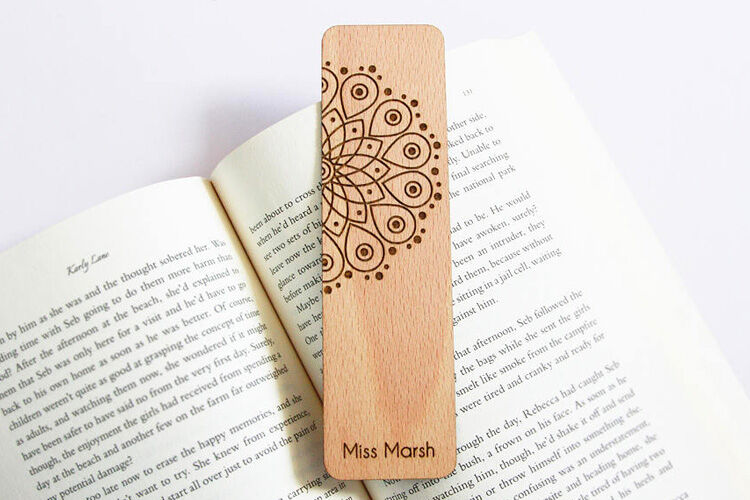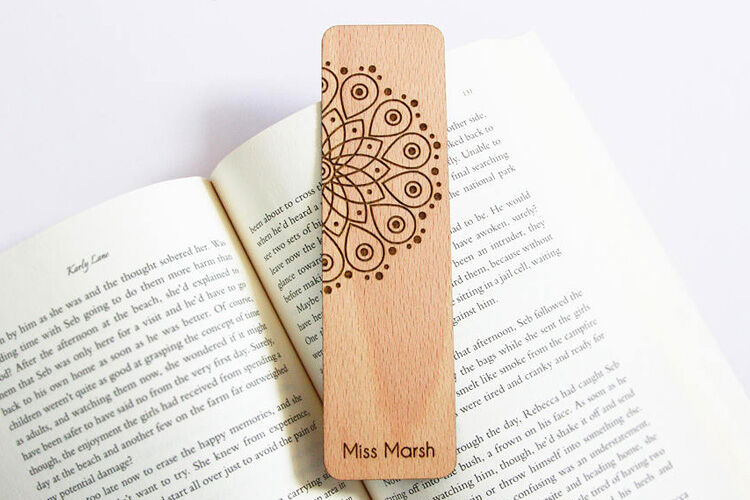 Teachers are never short of a book or two. Add a little 'zen' to their reading time with a mandala bookmark personalised with their name for an extra special gift.
---
A recess treat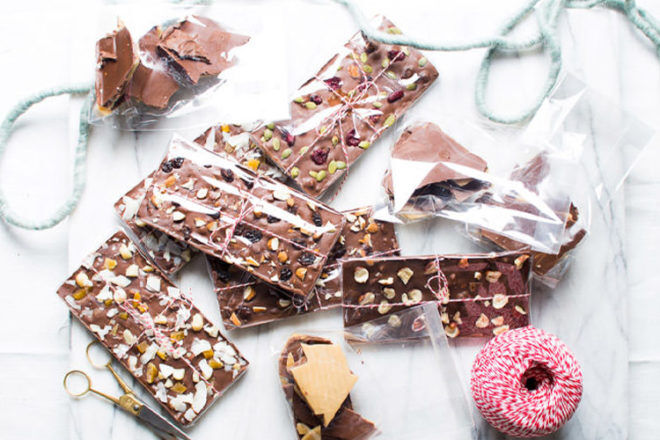 You don't have to be Willy Wonka to make delectable chocolate bars at home. Using dark, milk or white chocolate for the base, simply add a variety of nuts or dried fruit and seeds for added texture and flavour. (via Flourishing Foodie)
---
It's a wrap!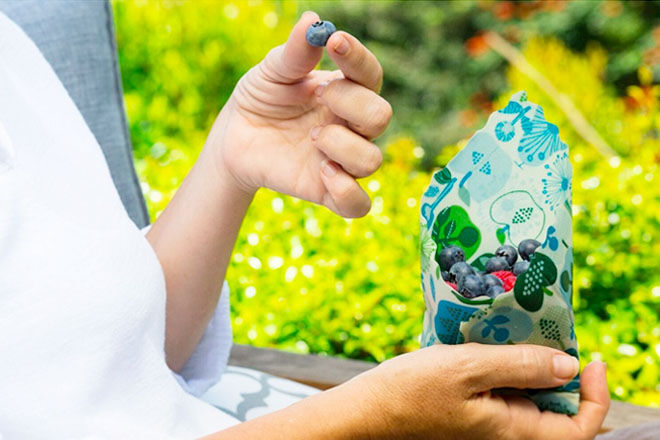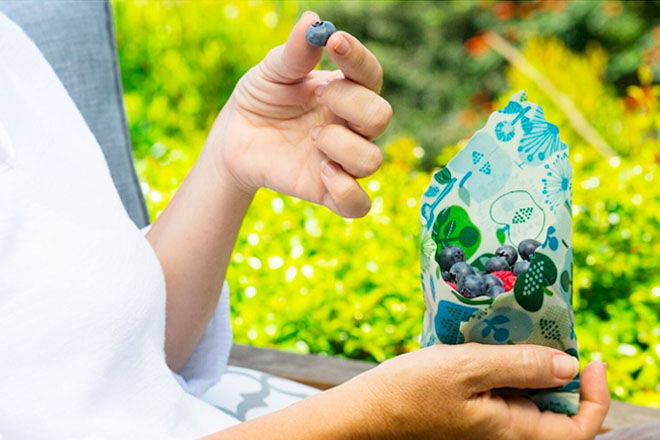 Teach your teacher about being sustainably savvy by bringing re-usable wraps for their lunches. Simply hand wash in cold water after use and leave to dry for the next day.
---
Help them grow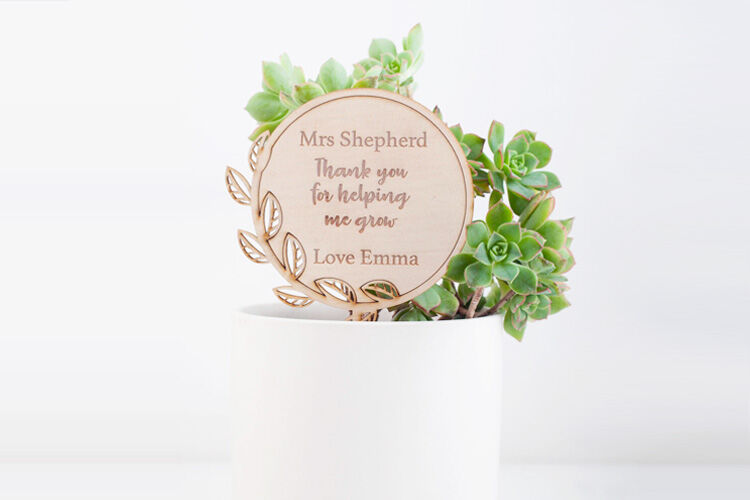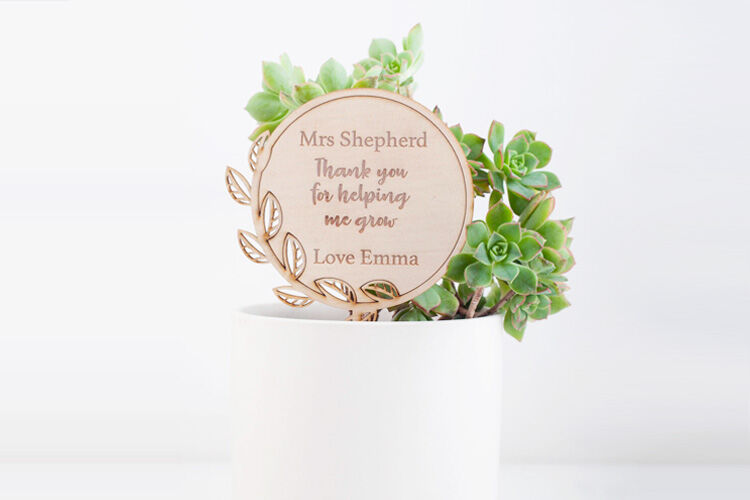 Personalised with your child's' name and the teacher's name, this stunning plant stick can be potted with lots of pride.
---
A thoughtful creation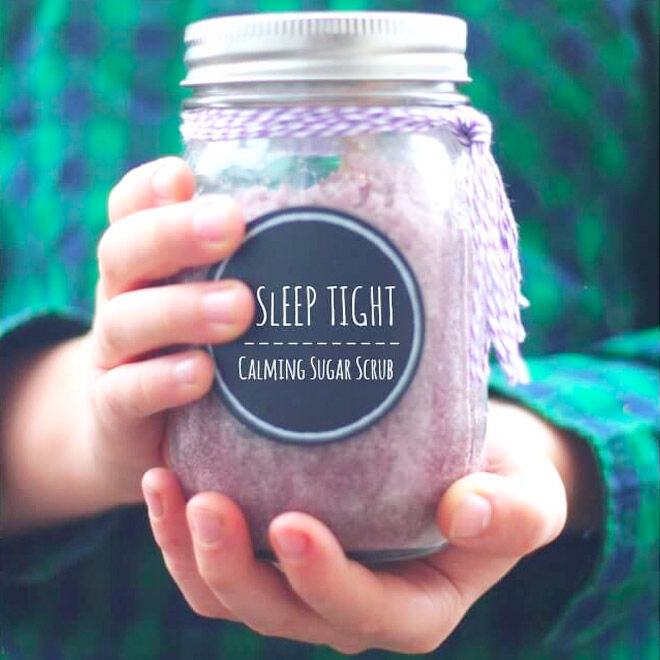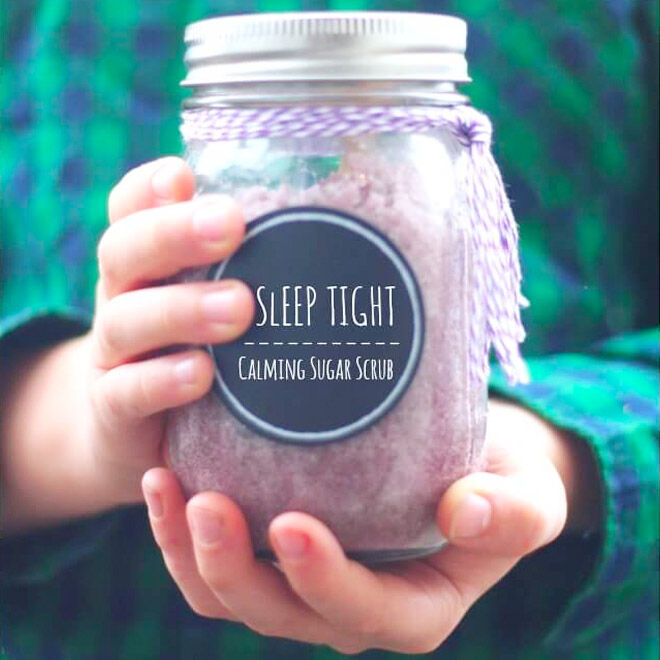 Most teachers spend all day running after our children so some calming sugar scrub will be appreciated. Especially when the kids have made it themselves. (via Lemon Lime Adventures)
---
Time for tea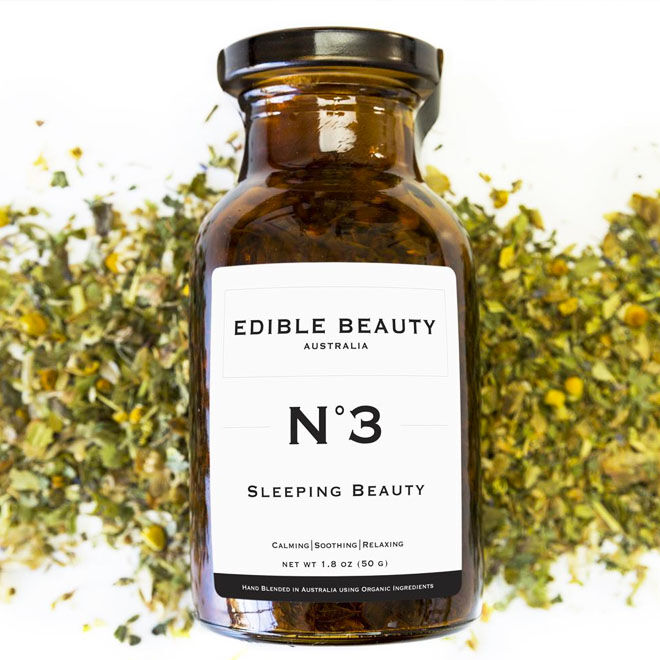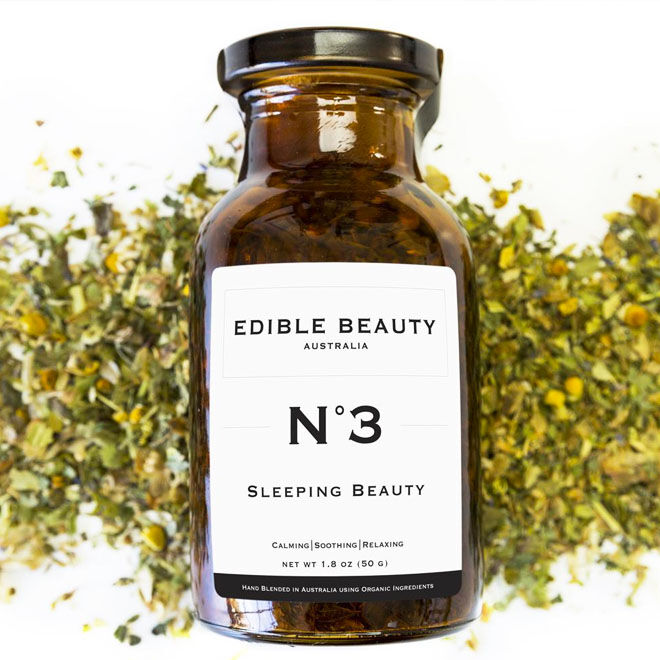 With long days and late nights spent preparing classes, every teacher needs a restful nights sleep. A calming (and caffeine-free) tea will melt away stress and work wonders for the week ahead.
---
Rain, rain go away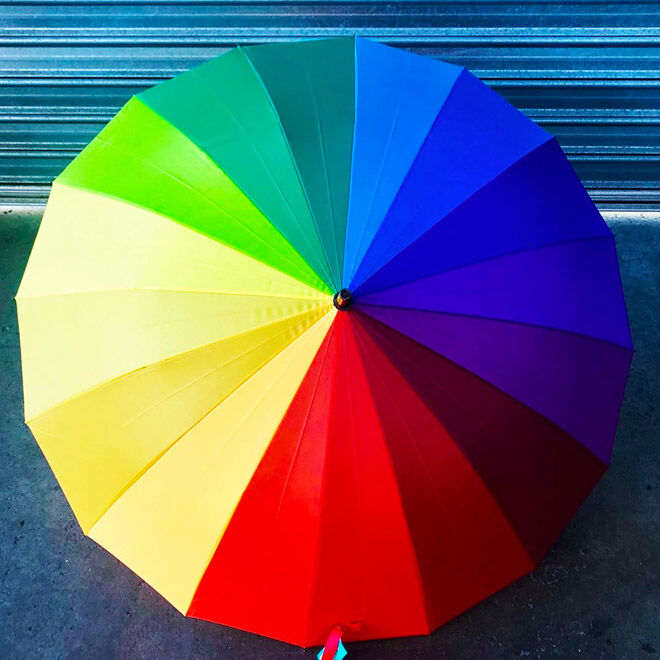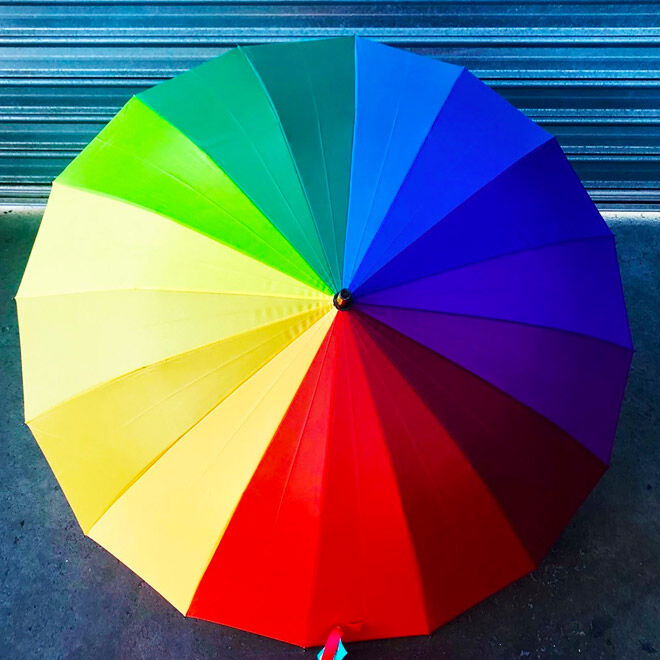 Getting to work in the rain is no fun for anyone. Make the walk to the car a bright adventure with this rainbow umbrella.
---
The perfect pamper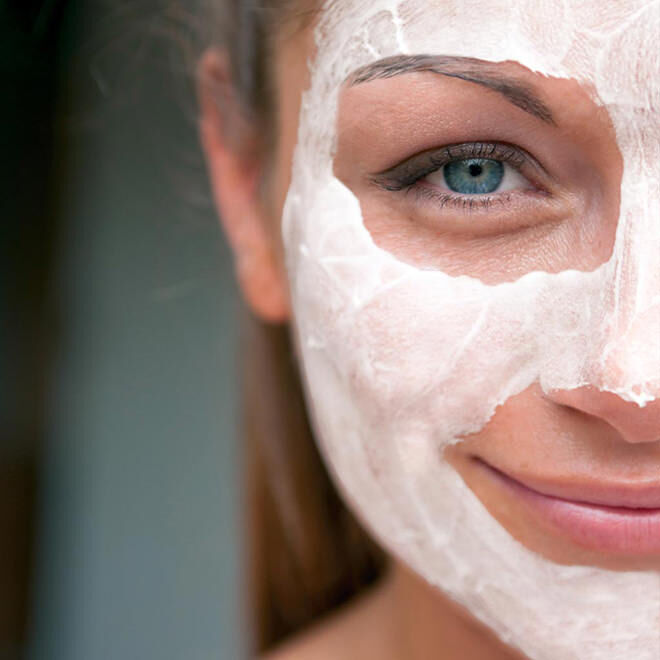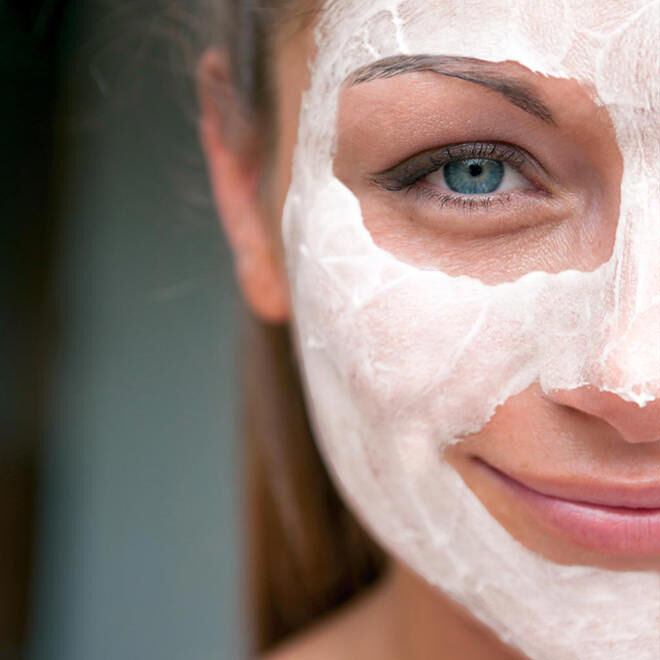 A voucher to have a facial, manicure or massage will give teachers some much needed me time.
---
Garden delights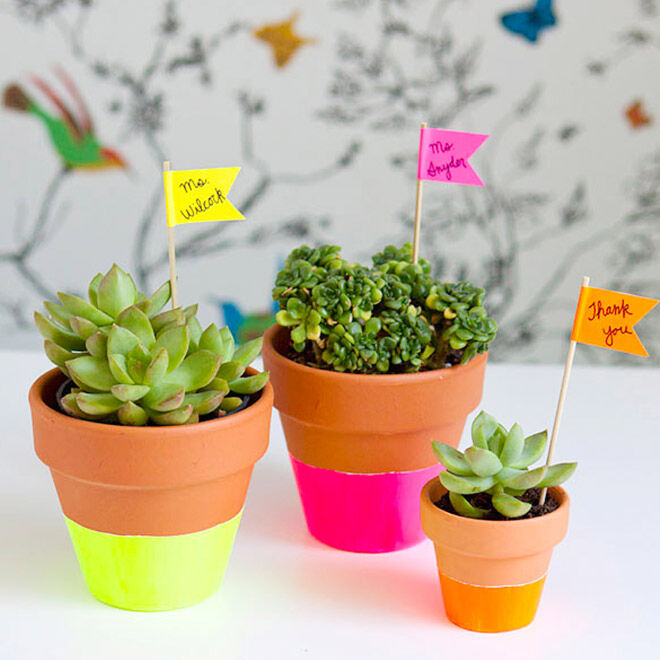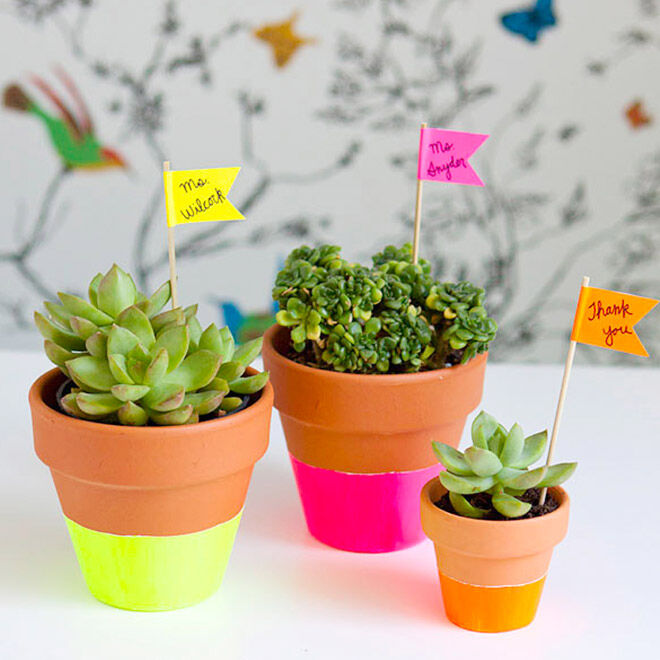 A simple plant can be memorable if packaged just right. These pretty neon-dipped pots make perfect teacher gifts, ready to sit pretty at their desk or kitchen bench. (via Hello Bee).
---
Best foot forward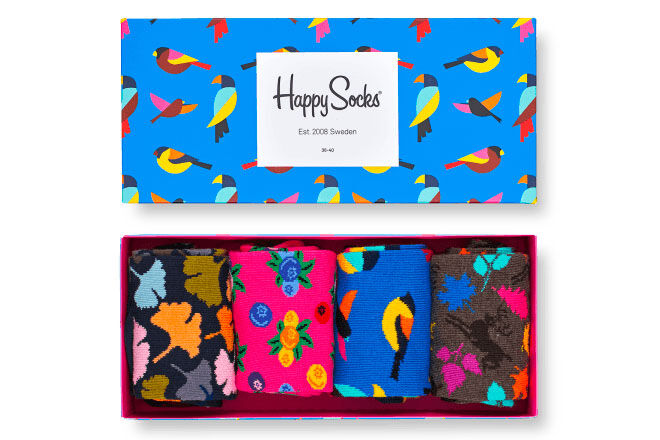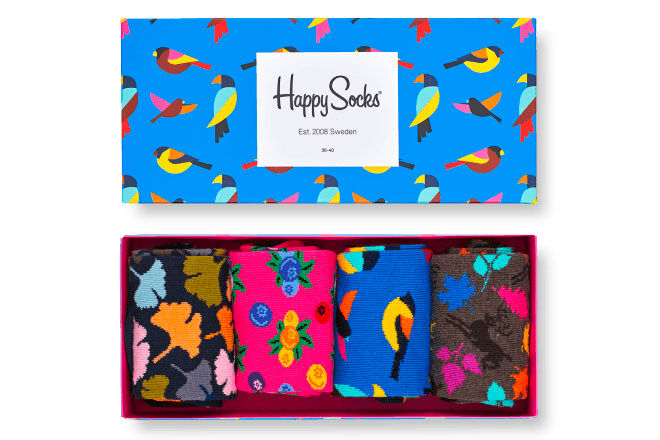 The perfect way to add personality and a splash of colour to workwear. The forest-themed gift box includes four fresh and vibrant styles for their feet.
---
Gifts for the classroom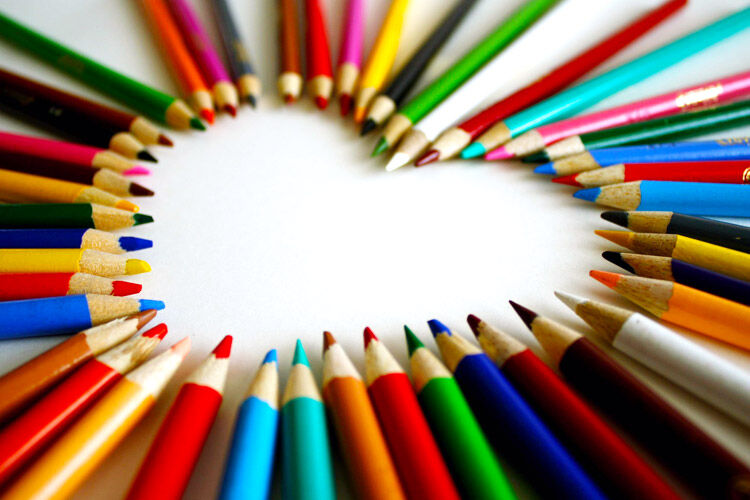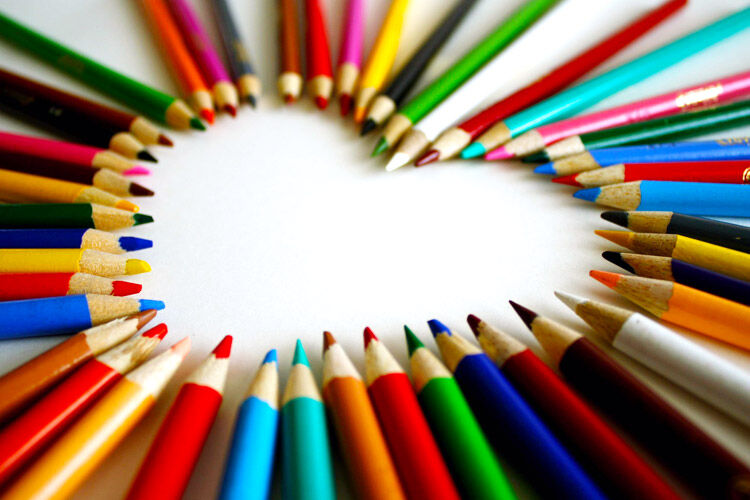 With so many kids constantly coming through your classroom things don't always stay as nice as teachers would like. Why not buy them some books, blocks, puzzles or stationary for their classroom. (via Tooft)
---
Appreciation is key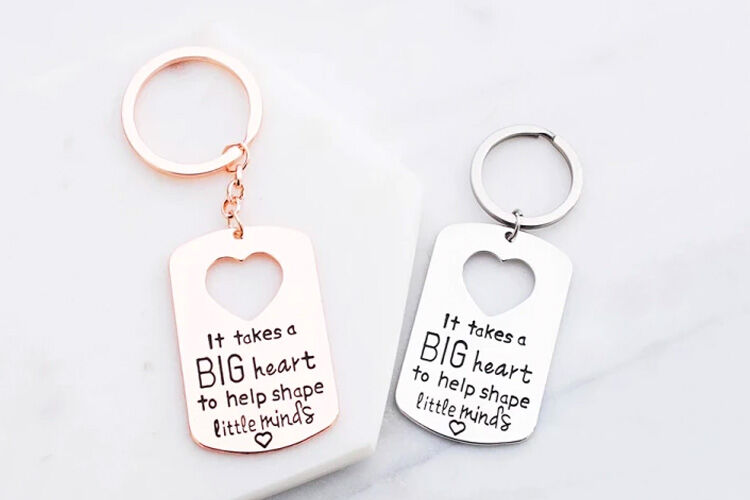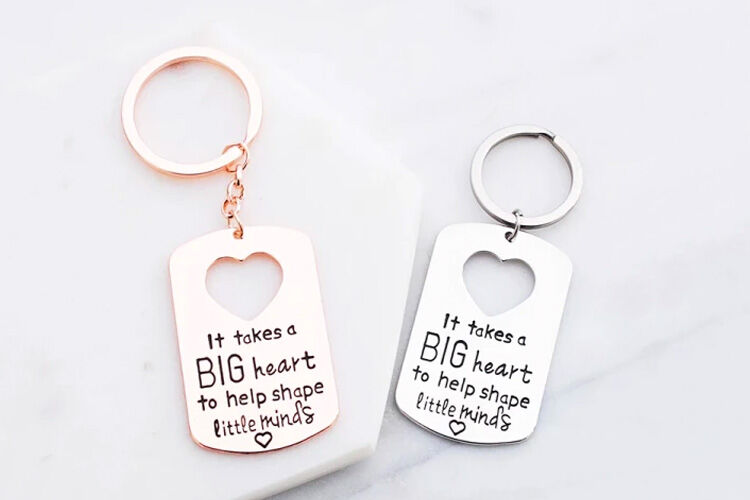 Available in silver or rose gold these charming keyrings will fill teacher's hearts with joy whenever they reach to unlock their doors.
---
A tea bag a day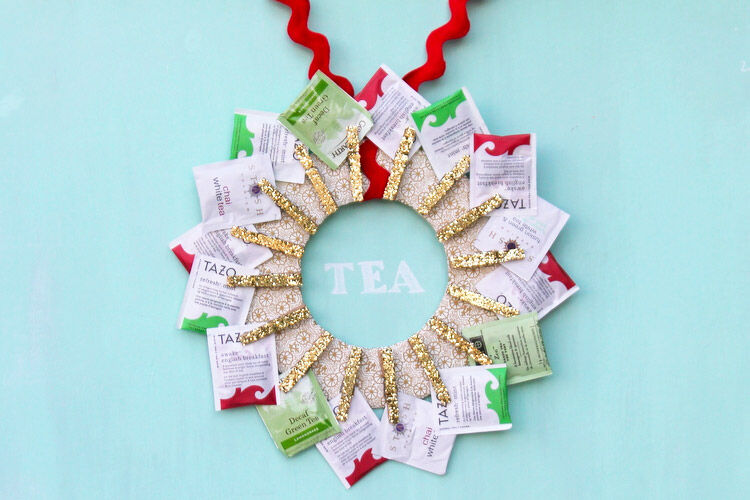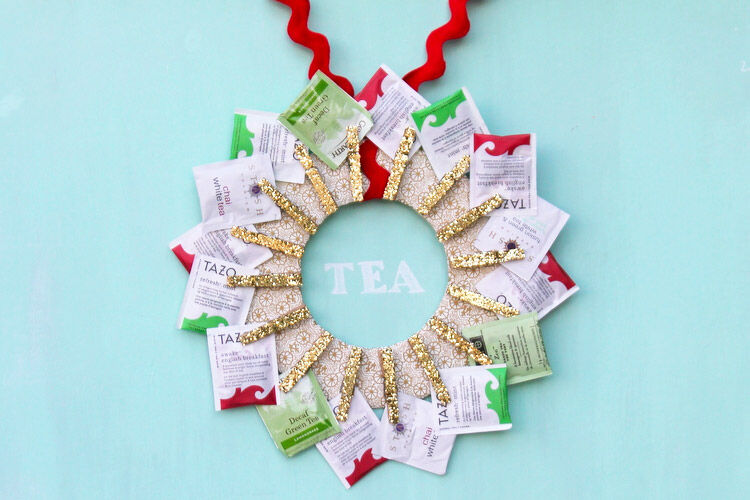 If you know a teacher who's a sucker for a good a cuppa, make a wreath of tea sachets using cardboard and pegs. It's a simple activity the kids can help with too! (via Kojo Designs)
---
A group gift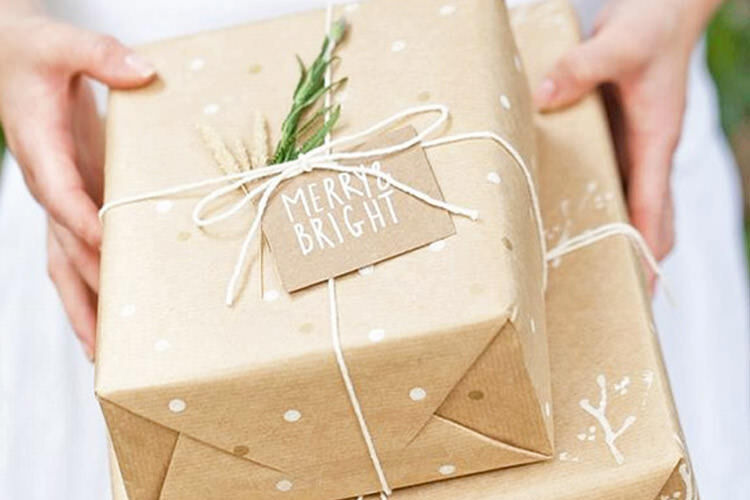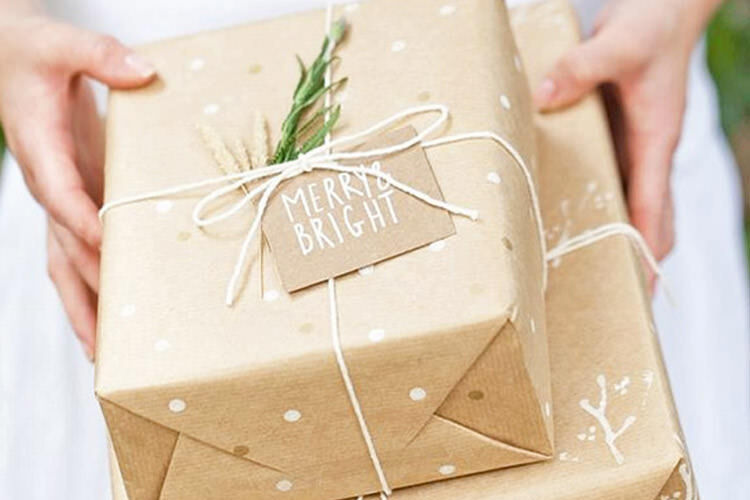 Know the other parents in your school? Join forces and turn small token gifts into one big present. If the logistics of collecting money are too hard, simply suggest everyone buys a small gift card from a local restaurant which the teacher can combine to pay for a nice dinner out. Easy!
---

Find the perfect gift for babies & kids:
We've collected a treasure trove of amazing gift ideas, from the latest baby toys from leading brands to quirky boutique finds. There's something for every little Johnny, Milla & Hunter.
Gifts for kids are based on play and development, not gender.
Become a Grapeviner mum by joining one of our private Facebook Baby Groups and meet thousands of other Australian mums with kids the same age as yours all recommending their favourite baby products and unearthing hidden baby shops. And you can too!
We want you to know
At Mum's Grapevine, we're a team of passionate mums (with 19 kids!) and over 15 years of experience researching and writing about all things baby and parenting. Our reviews of recommended products, like the ones in this post, may include paid inclusions, but we promise to only feature products that we truly believe in and have used or seen ourselves. We want to ensure that you, our Grapeviner mums have access to the latest and greatest products in the parenting world, and we're committed to maintaining our high standards of quality and honesty. See our Disclosure Policy.
Thank you for trusting us to be your go-to source for all things baby-related.
xoxo