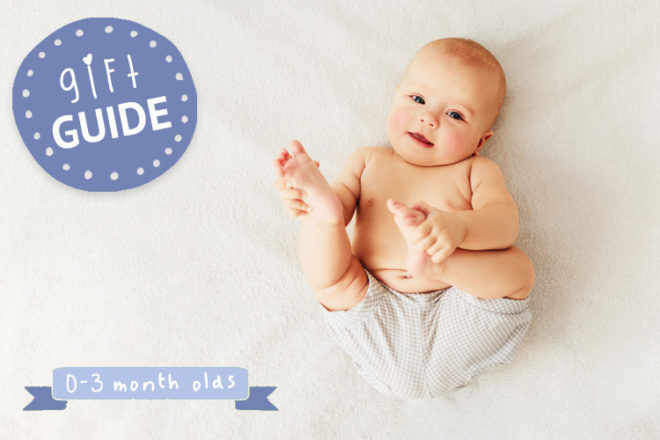 A little bundle of joy has finally arrived. He or she is adorable in every way, thanks to those teeny tiny fingers and toes, and that gorgeous baby smell.
They are starting to respond to familiar faces, sounds and touches, and everyone will bask in the warmth of each smile and squeal.
And while they can't hold up their own heads, let alone hold a toy, there are still plenty of gifts that will help them develop and that they'll love.
Here are our picks newborn baby gifts for bubs aged 0-3 months.

Sleeping
Picking Up Black & White Patterns
Responding to Light & Sound
Smiling & Laughing
Following Objects
Mini Push-Ups
Recognising Faces & Voices
Squealing, Gurgling & Babbling

Black & White Picture Books
Swaddles & Blankies
Rattles & Musical Instruments
Baby Prints
Mobile
Teethers
Soft Toys

Snuggly and soft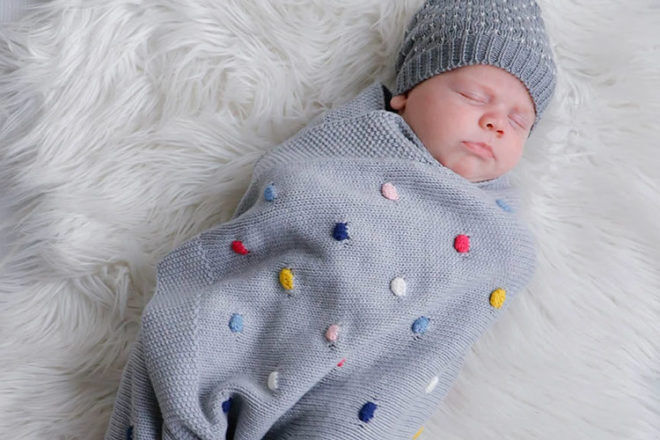 The perfect blankie for newborn bundles to cuddle into, the cute and quirky blankets from Di Lusso Living are just divine. Australia made from premium cotton, they're super-soft on baby's delicate, young skin.

---
Rock-a-bye baby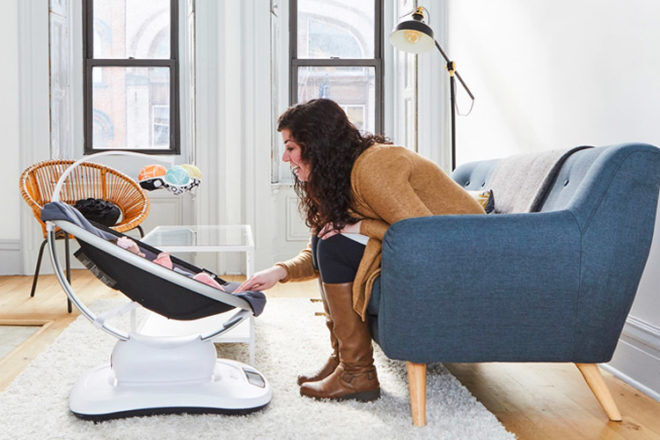 It's the clever baby rocker that mimics all the motions and movements babies love. From rocking in mummy's arms to riding in the car, there are five unique motions for mum to choose from to keep bub calm and content.

---
The first book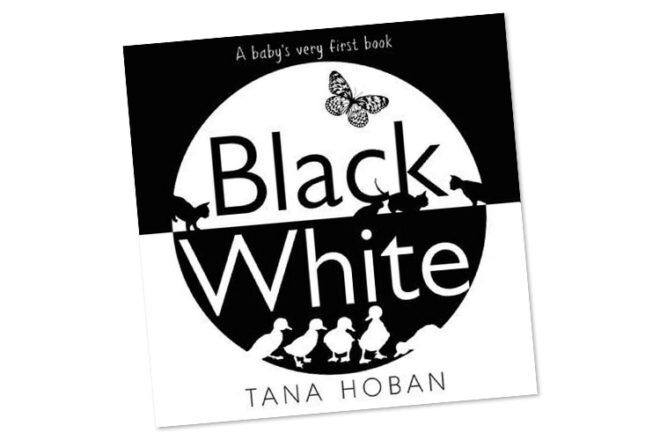 While baby's visuals are still developing, the contrasts of black and white help stimulate their senses. Filled with eye-catching silhouettes on every page, this book is an absolute winner.

---
Precious prints
Cherish those teeny tiny toes forever with this clever imprint kit from Baby Made. Created from non-toxic materials (that are completely safe for newborns), place bub's foot in the 'dough' until you get the perfect print.

---
A mini mate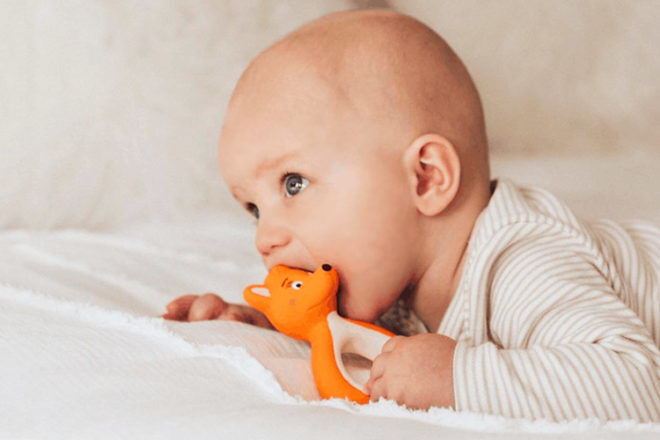 This cute little kangaroo is more than just a teether. Made from 100% natural rubber,  this bright beauty helps to develop baby's sight, touch and smell while they're teeny tiny and small.

---
Dreamy decor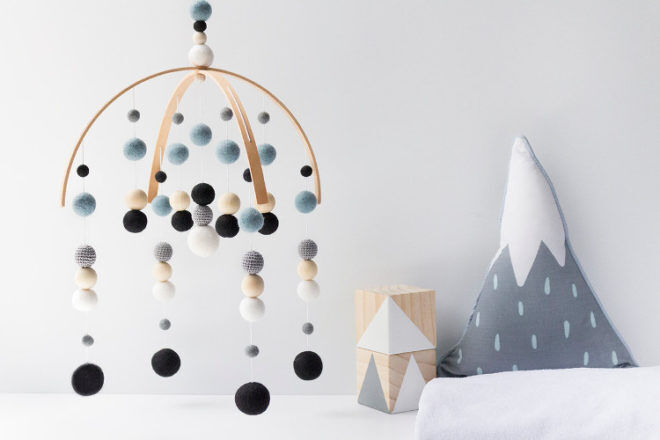 A charming addition to the nursery sure to mesmerise babes as they gaze to the sky. Available in an array of colourways, these mobiles are beautifully handmade and one of our favourite newborn baby gifts.

---
A sleepytime favourite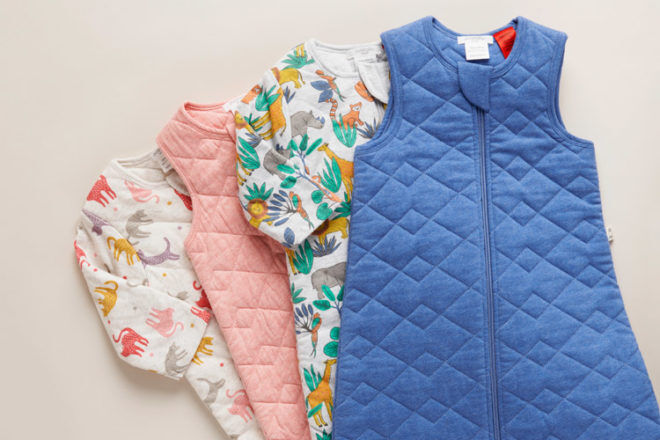 Made from the purest organic cotton, the adorable sleep sacks from Purebaby are completely cuddle-worthy. Available with or without sleeves, and in a selection of TOG weights, there's a design to suit every style and season.

---
Somewhere to play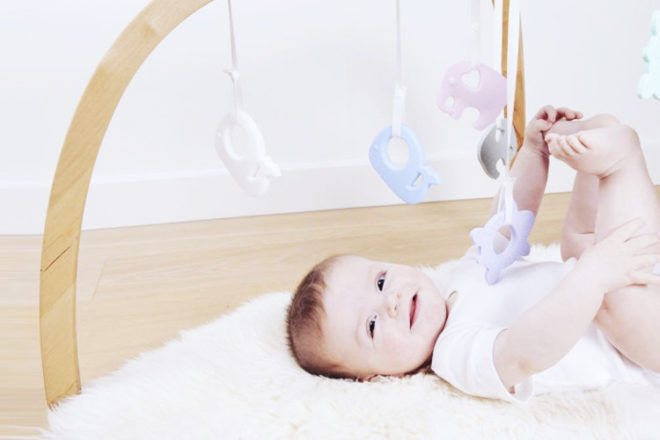 A baby gym that's beautiful to look at and easy for mum to keep clean. Created by a team of award-winning designers, the timber frame and sweet silicone toys support babies key milestones in those first few months of being home.

---
Best of friends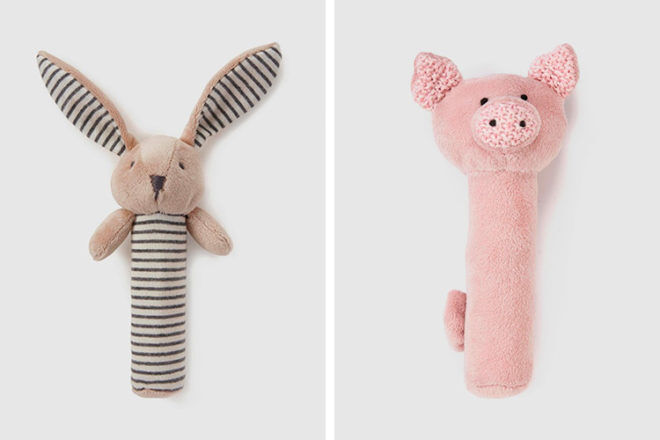 A sensory toy that's oh-so-sweet. The soft baby rattles from Nana Huchy are the perfect size for tiny hands to grasp and play.

---
Find more great gifts for kids:
We've collected a treasure trove of amazing Christmas gift ideas, from the latest baby toys from leading brands to the quirky boutique finds. There's something for every little Piper, Noah and Charlotte.
Gifts for kids based on play and development, not gender.
---
This curated gift guide includes sponsored and affiliate inclusions. See our Disclosure Policy.