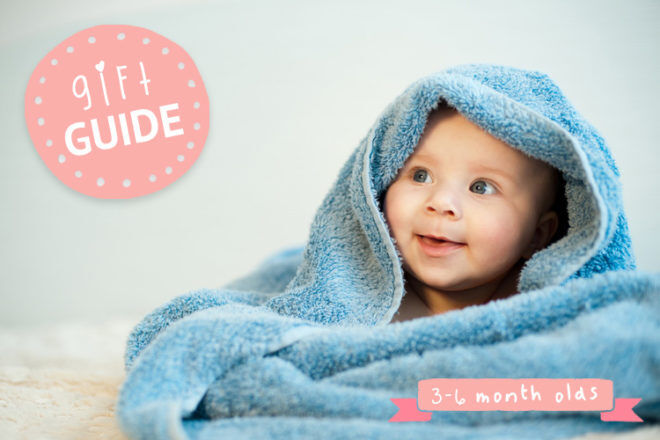 What a delightful age. Three to six-month-olds are smiling, cooing, social creatures who are just starting to connect with and enjoy what's going on around them.
Get them some new toys to practise their burgeoning skills for swatting, grabbing and chewing – or a play mat for tummy time and rolling.
Here's our guide to gifts and toys for 3 month olds boys and girls.

Smiling And Giggling
Swatting And Swiping
Babbling
Tummy Time
Reaching And Grabbing Things
Learning To Roll
Discovering Their Hands And Fingers
Mouthing Objects And Toys

Teething Ring
Pram String
Baby Safe Mirror
Rattle or Shaker
Mobile
Squeaker
---
Bath time buddies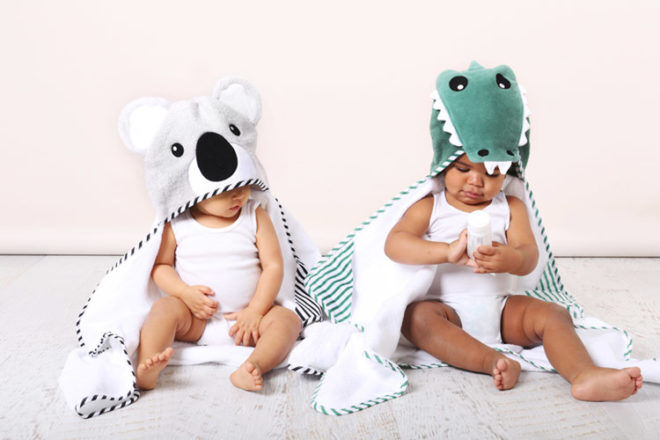 Made from super-soft, plush cotton fabric these impossibly cute novelty hooded towels have bathtime snuggles all wrapped up. We love the extended play opportunities.

---
Roll baby roll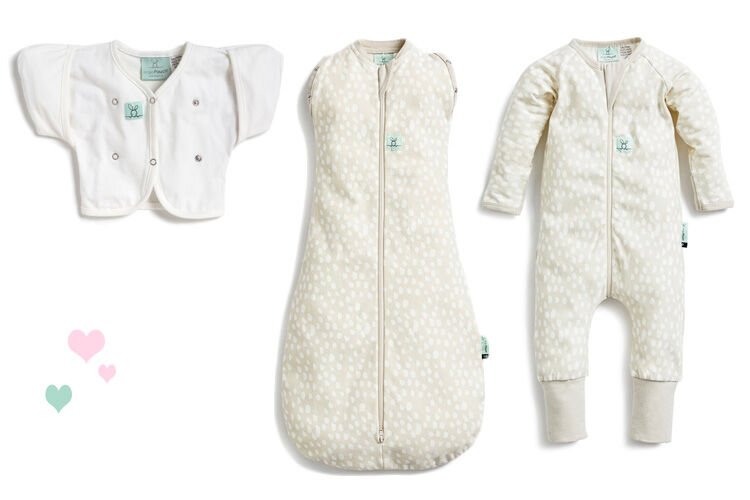 For babes who are starting to roll, this dreamy trio is everything bub needs when transitioning from swaddle to sleepsuit. We love the clever fold-over pockets on the Butterfly Cardi.

---
Three musketeers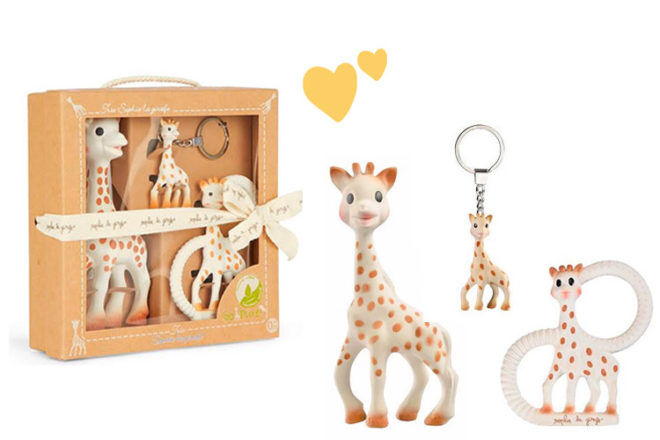 Sophie's been an International teething superstar for over 58 years with her soothing natural rubber. We love this set of three, with lots of textures for baby to chew and a keyring for mum.

---
Lending a hand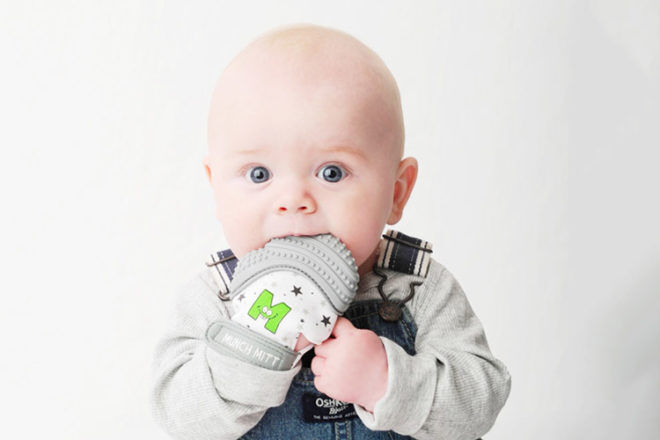 A wearable teething toy that doesn't fall off. Perfect for the car or stroller, the textured silicone massages gums while the crinkle of the glove stimulates hearing. We love that it's machine washable too!

---
The perfect place to roam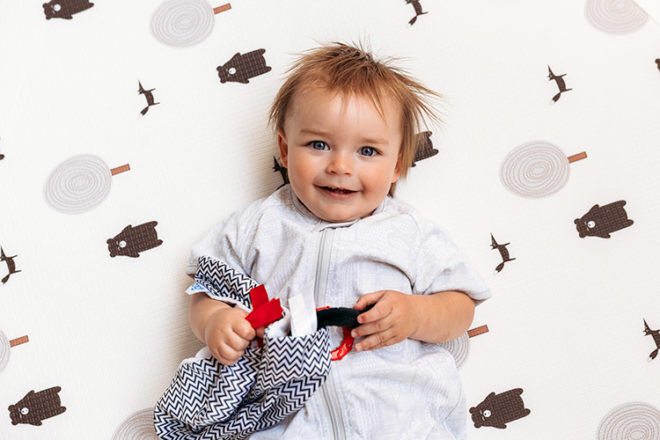 A contemporary collection of waterproof playmats designed to blend seamlessly into any room. We love the use of memory foam for added thickness and comfort. Oh, and did we mention they're biodegradable too!

---
Friends to go

Squishy and soft in all the right places these adorable tribe of animals clip onto the pram and play gym for hours of rattling fun. We love the visual contrast of spots and stripes on these beauties.

---
Cute cloth books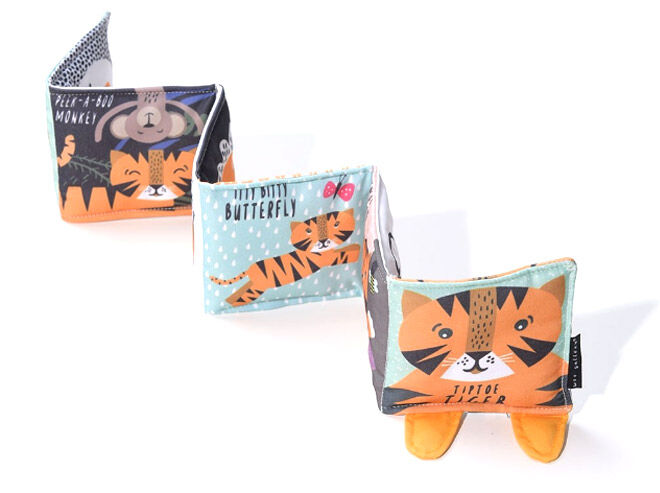 The adorable new series from Wee Gallery features colourful artwork on one side and an illustrated narrative on the other. We love that it comes in a box, ready for gifting.

---
Play on the go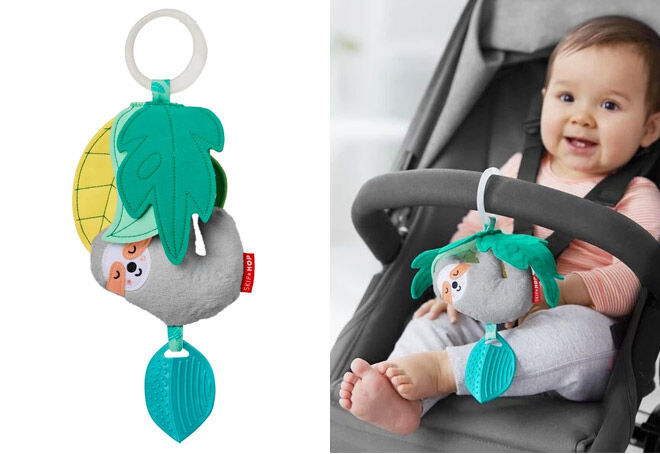 Oh hello, sleepy little sloth! An absolute sweetheart that vibrates and shakes when the teething leaf is pulled. The perfect friend to tag along on any adventure.

---
Soft snuggle times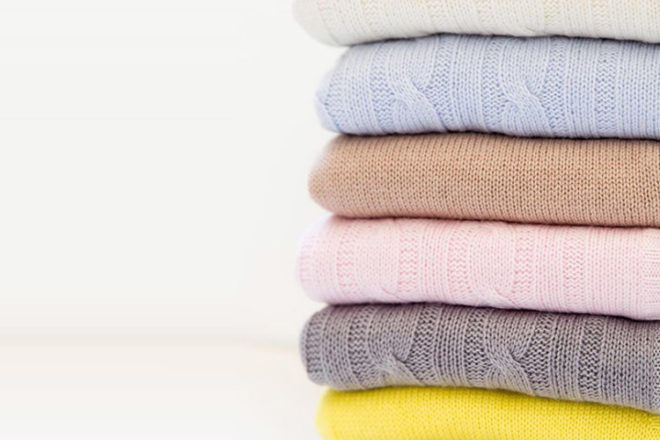 Lovingly made with 100% Himalayan cashmere, these blankets are naturally warm in winter and cool in summer. We love the POP of yellow – so happy and bright.

---
Over the rainbow
Oh, darling, you can't have a rainbow without a little rain. The sweetest droplets of rain, falling gently from wool felt rainbow hanging just so on the nursery wall.

---
Gym for play
Three soft owl friends entice little hands to reach and play, making floortime fun. Each critter has a different attachment that is heavenly on sore gums.

---
Bed buddy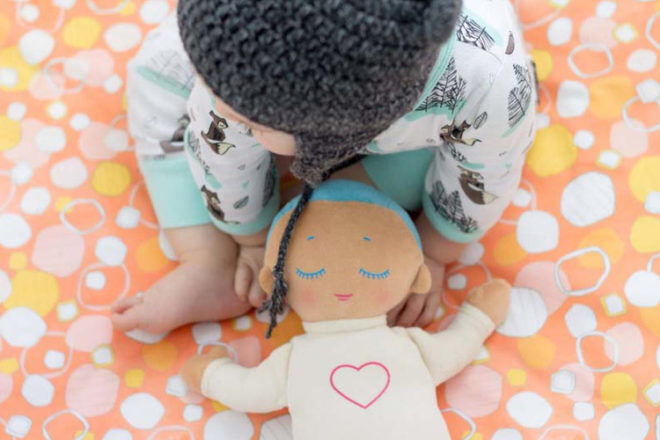 Designed to help baby wind down to sleep, the Lulla Doll plays a real-life recording of breathing and heartbeat and adsorbs the smell of a parent. Clever.

---
A cot companion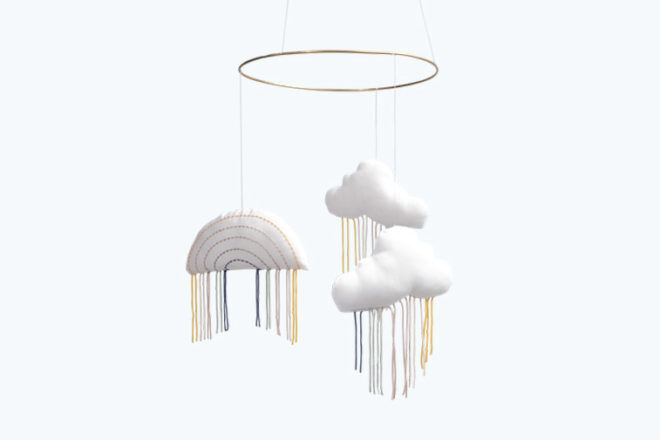 A magical mobile to make the nursery shine. Made from 100% organic cotton we love the multi-coloured strands that trickle-down to catch baby's eye.

---
A toy to treasure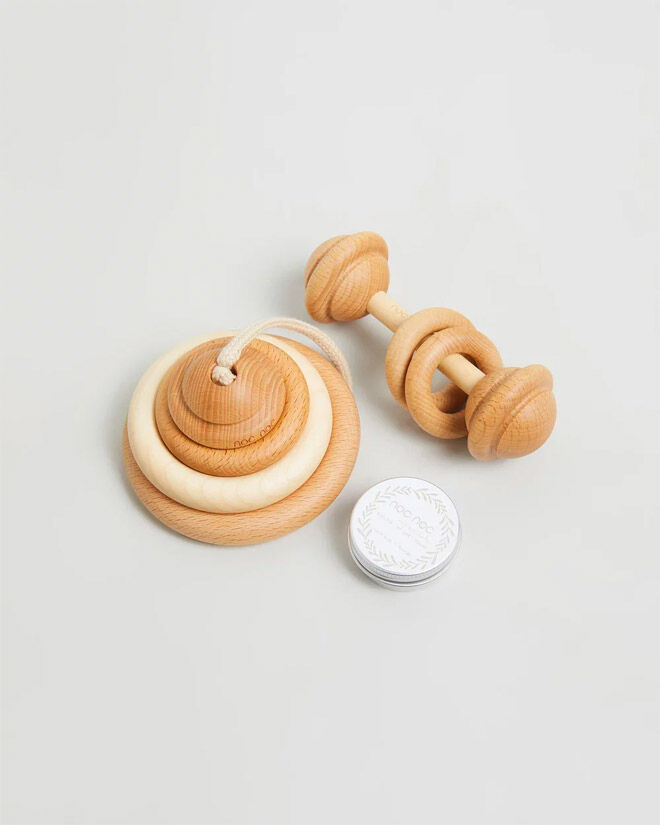 Organic wood artfully transformed into tactile treasures for exploring hands and mouths. A sublime bundle that comes with a jar of supple balm to keep the toys in perfect order.

---
Mouthpuzzle
A tangle of web, rods, strings and beads the Skwish is endlessly entertaining. Tapping into multi-sensory play the rebounding elastic teaches cause and effect.

---
Peek-a-boo I see you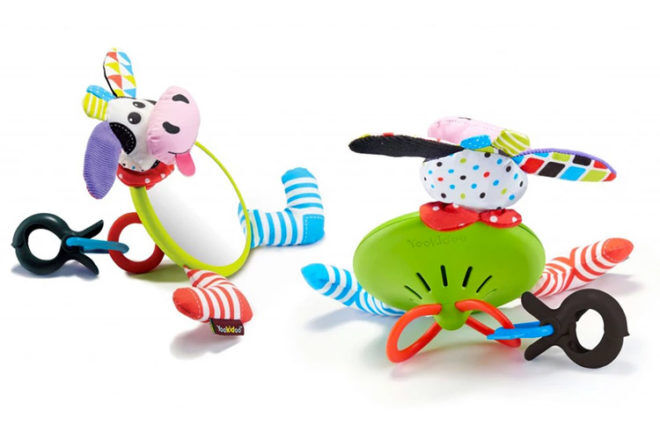 Tummy time becomes playtime with this friendly bovine who plays peek-a-boo with the cutest little kid in town. Comes with a handy clip so he can tag along on pram rides too.

---
Rad rattles
A treat for gummy smiles and curious hands, a beautifully crocheted rattle makes for a sublime baby gift and one of our fave toys for 3 month old babes.

---
Rings to chew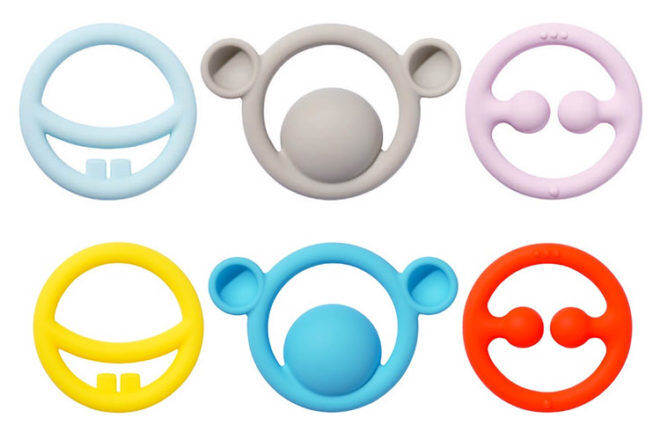 Sweet on sore gums as well as a minimalists' delight these food-grade silicone rubber teething rings feel beautiful in little hands, and grow into the perfect fidget toy after teething is finished.

---
Sensory playmate

This guy isn't a regular duck, he's a cool duck. The carefully considered graphic patterns and moving parts are designed for sensory stimulation. Quack quack.

---
Find more great gifts for kids:
We've collected a treasure trove of amazing Christmas gift ideas, from the latest baby toys from leading brands to the quirky boutique finds. There's something for every little Piper, Noah and Charlotte.
Gifts for kids based on play and development, not gender.
---
This curated gift guide includes sponsored and affiliate inclusions. See our Disclosure Policy.