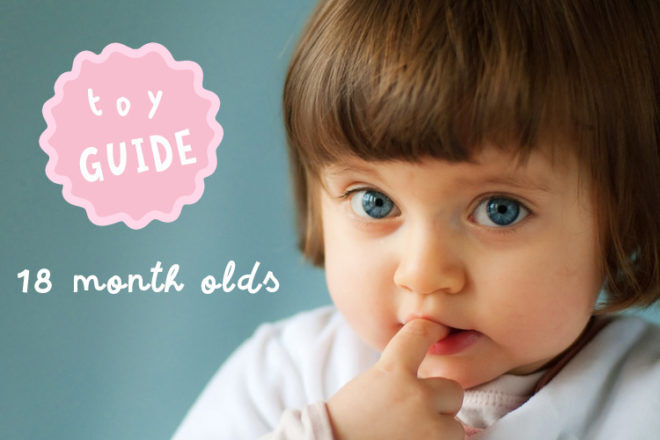 If you're looking for toys for 18 month olds based on enhancing developmental milestones read on.
Oh, what an active life 18 month olds lead. They can understand lots more of what you say now, and are saying words themselves, which makes simple games, jokes and pretend play lots of fun.
They'll be able to do basic puzzles and they love copying you – so a doll and a pretend pram will be a huge hit. So now is the perfect time to give them some of those key 'milestone' toys for 18 month olds that they'll use for years to come.

Copying Adults
Riding, Steering And Pushing Toys
Kicking Balls
Talking
Climbing Steps
Building Towers
Playing Simple Pretend Game
Stacking
Hammering
Scribbling
Running
Feeding Themselves

Simple Peg Puzzles
Toy Stroller
Lawn Mower
Rocking Horse
Hammer Toys
Maracas
Stacking Rings

16 best toys for 18 month olds
Here are our top gift ideas for 18 month old boys and girls
A buddy for adventures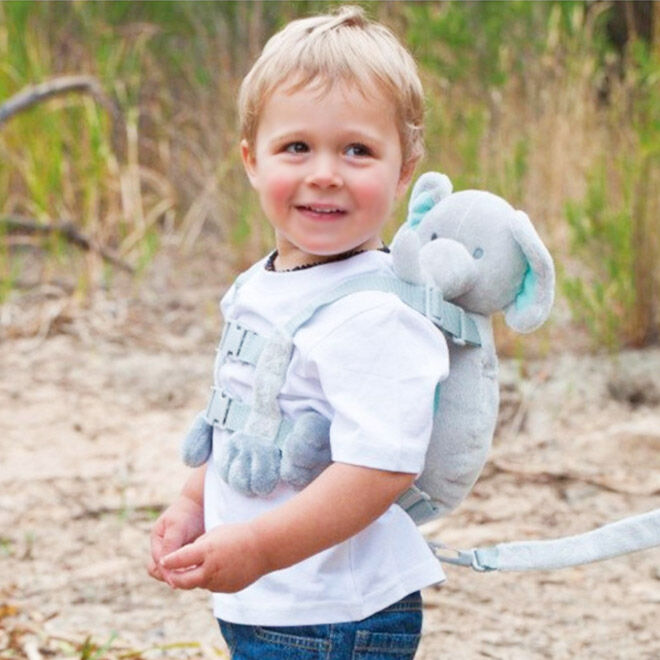 A friendly face that makes outdoor adventures safe and fun for both parent and child. Simply click the straps into place and let the exploring begin! We love that the harness converts into a backpack when the tether tail is removed.

---
Wheelie good fun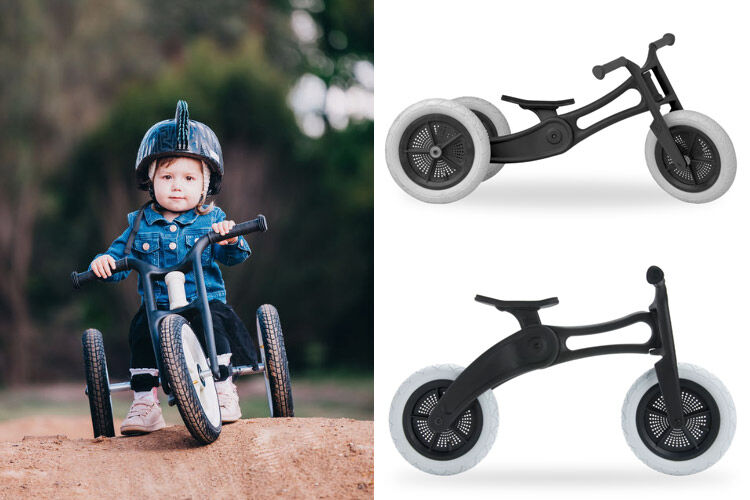 An award-winning bike that's built to last. Thanks to its clever design, kids learn to walk, ride and balance all on the same set of wheels. Simply lift the seat and adjust the height as little riders get taller.

---
Stacks of the good stuff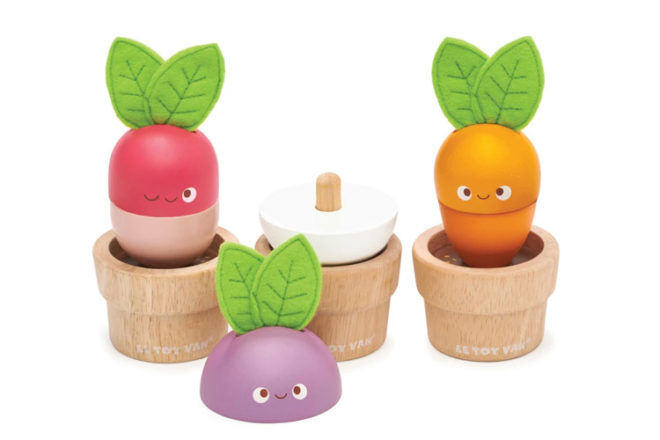 Here's a delightful bunch, ripe for the picking. Super cute wooden stacking veggies to mix and match with hand-sewn fabric leaves that are the perfect size for chubby little fingers to grasp.

---
Fun on all sides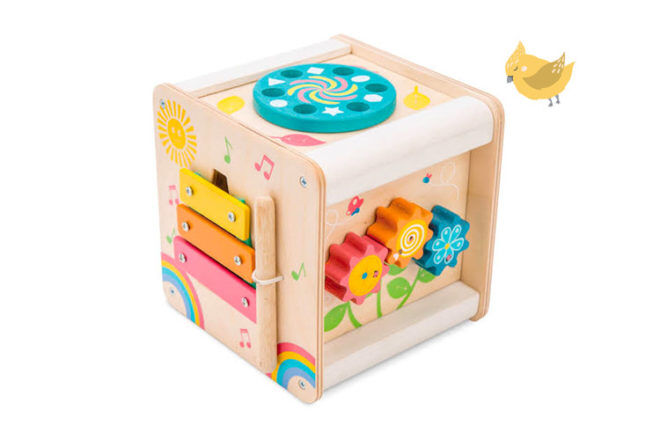 There's something around every corner for curious little creatures to explore. Watch the cogs spin, make music with the xylophone, open doors – a clever introduction to cause and effect.

---
Peek-a-boo puzzle

Peek behind the friendly faces to discover more animals hiding underneath. A bright and playful puzzle for tiny hands to explore. Perfect toys for 18 month old.

---
Making a splash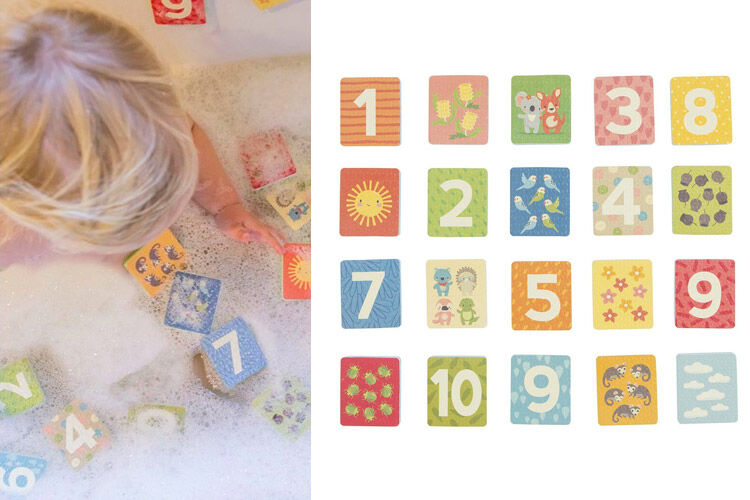 Make a splash and extend learning to the tub with these beautifully illustrated bath time flash cards.

---
Beep beep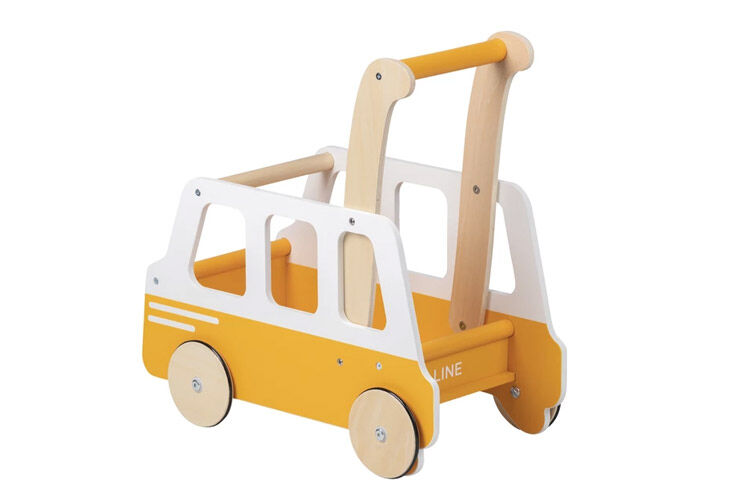 Beep beep, bus coming through! This retro-style walker is a zesty addition to playtime and the perfect place for little ones to pop their toys and take them for a spin.

---
Stacks of colour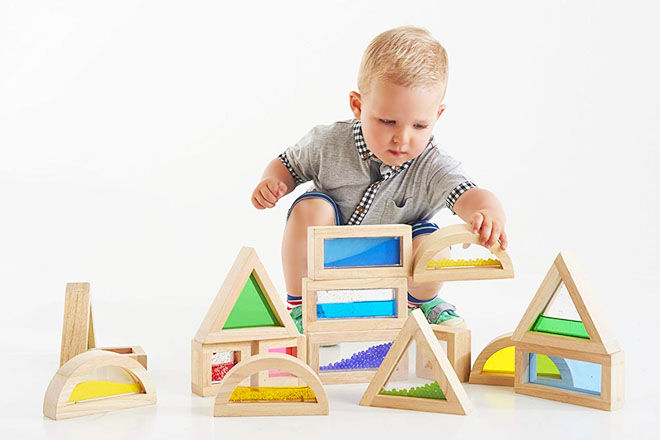 Build 'em up and knock 'em down – it's pretty much the most fun a toddler can have so a great set of wooden blocks is a must.

---
Skyscraper stacking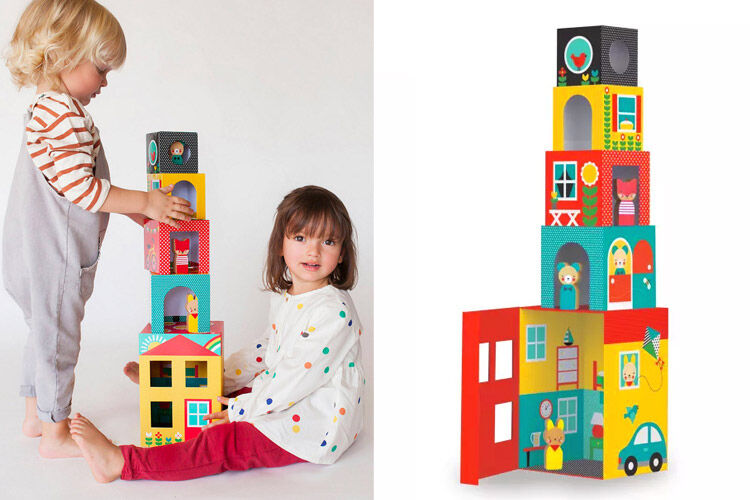 Stack 'em high, then knock 'em down. Toddlers adore stacking, and it's a great activity for honing motor skills. These gorgeous stacking blocks also double as houses for the three little wooden friends who live inside.

---
Say cheese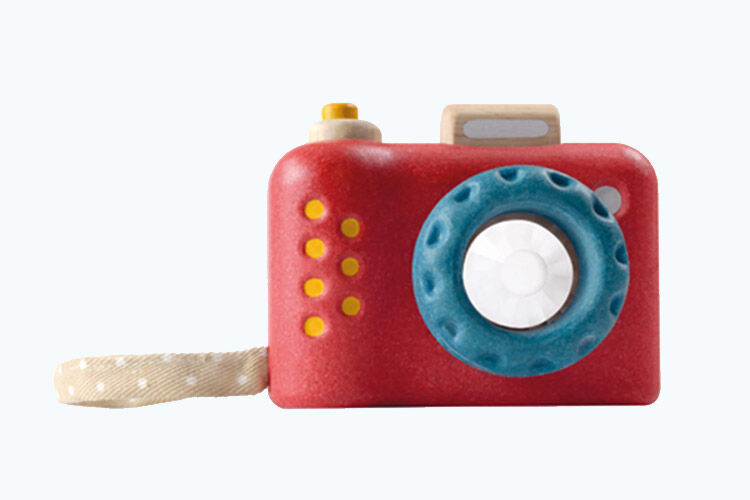 A wooden toy camera that doubles as a kaleidoscope in disguise. Press the shutter button and look through the lens to see a dreamy world of shapes and colours.

---
Hey tiger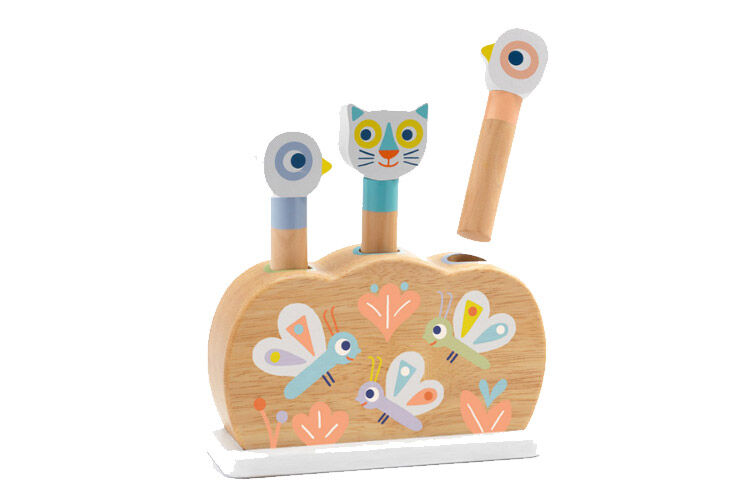 Watch as the adorable ducks and tiger bob up and down on their concealed springs. This beautiful wooden toy encourages hand-eye coordination as wee ones reach and grasp for the animal's friendly faces.

---
Tap-tap toy

The classic knock out bench has had a contemporary makeover and it's completely divine. Tap, tap, tap the hammer and watch the pretty pastel blocks move through the holes.

---
Little green thumbs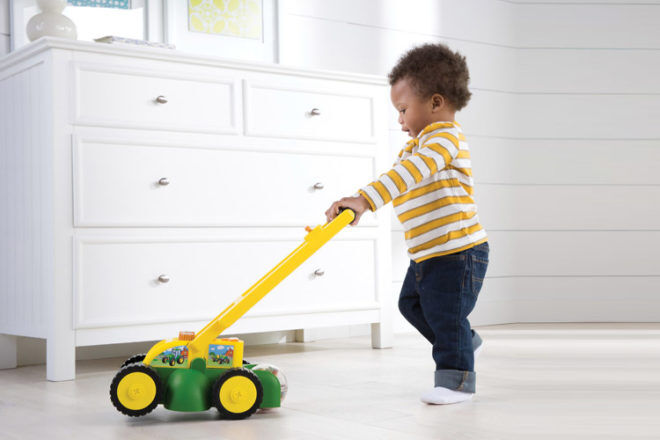 Start them young, we say! Toddlers love copying and imitating so give them their own lifelike mower to help out in the garden. This pretend grass cutter makes sounds but doesn't need batteries (or petrol!).

---
Animal alphabet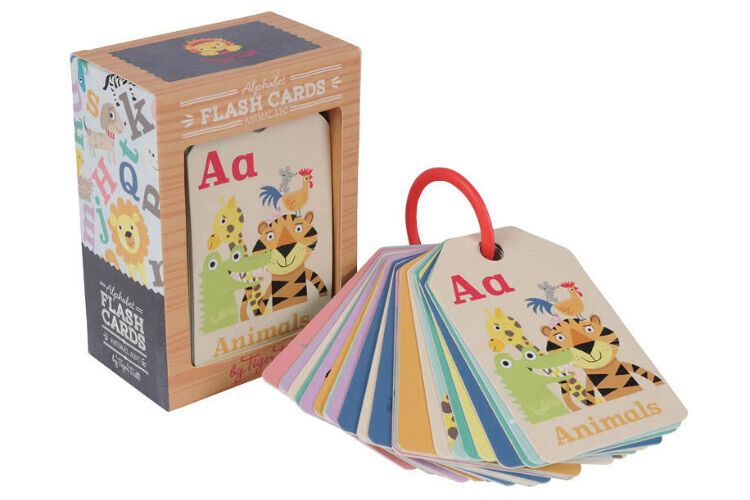 You can take real pride in developing your cub's early vocabulary and recognition of the alphabet with these gorgeously illustrated animal alphabet flashcards.

---
A doll's delight
A true heirloom piece that is as beautiful as it is playful, this rattan beauty is just the right height for toddling toddlers.

---
A mini-me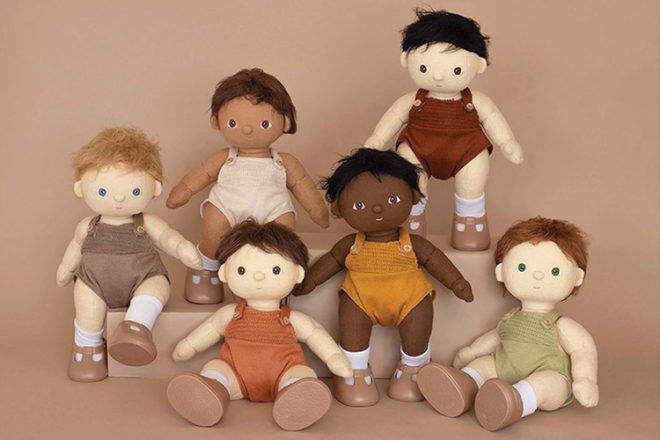 So soft and snuggly and exquisitely beautiful, here's a toddler's new best friend. With hair that's brushable, joints that are moveable and a face that's totally kissable, imaginative play is just a cuddle away.

---
Find more great toys for kids:
We've collected a treasure trove of amazing toy ideas, from the latest baby toys from leading brands to the quirky boutique finds. There's something for every little Piper, Noah and Charlotte.
Gifts and toys for kids based on developmental milestones, not gender.
---
This curated toy guide includes sponsored and affiliate inclusions. See our Disclosure Policy.