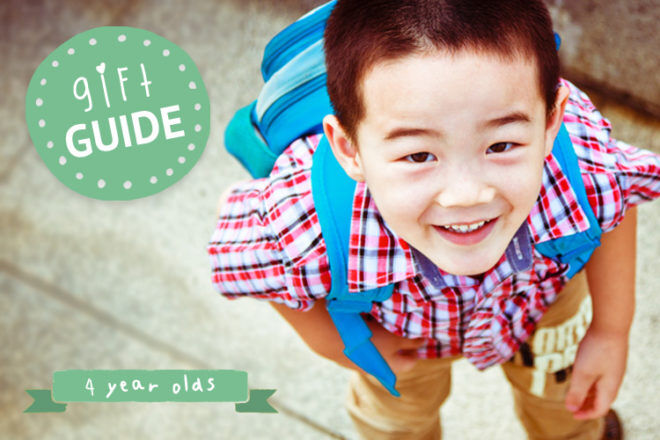 Your pre-schooler is bursting to learn and develop. Four-year-olds are lively and social and kinder will help them on their way to becoming school-ready. They're curious about the world, they love 'helping' and they are keen to learn new concepts. Constructing marble runs or giant jigsaws is super fun!
Here are our favourite gifts and toys for 4 year old boys and girls: things to make, read and play with.

Climbing
Swinging
Skipping
Imaginative Pretend Play
Creative And Artistic Play
Helping With Cooking And Gardening
Drawing People And Shapes
Cutting And Pasting
Counting
Talking (A Lot!)

Marble Runs
Art And Craft Kits
Early Science Toys
Jigsaws & Floor Puzzles
Dress Ups
Swim Bag
Puppets
Garden Tools
Matching Games
Cooking Sets
Construction Sets
Figurines
Music CDs
Hair Accessories

A big place to play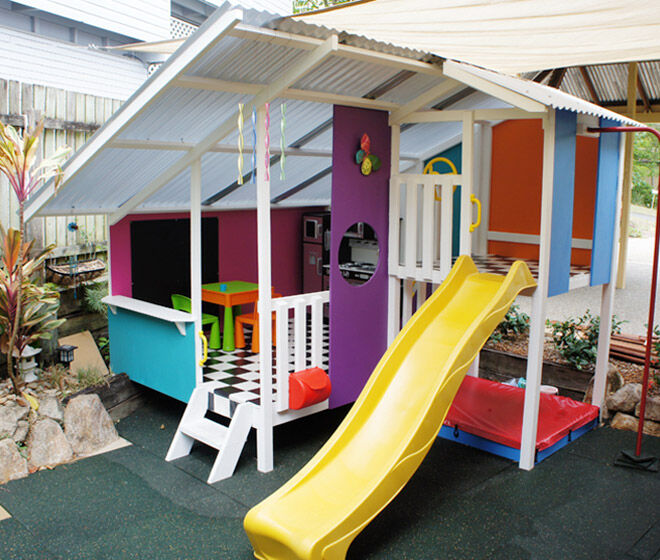 A playhouse and fort in one that's customisable so the layout is just right for every family's space. We love the super roomy playhouse internal height so mum and dad fit comfortably too!

---
A pretty post box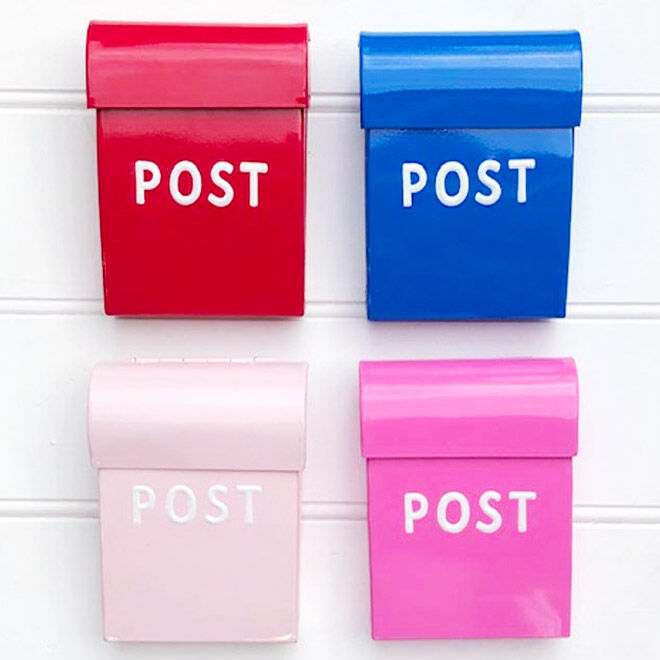 Give them that old-fashion heart-flutter that comes with getting a letter in their very own, handmade post box for the cubby or their bedroom door. We love the retro flip-top lid for ultimate letter arrival anticipation.

---
Open house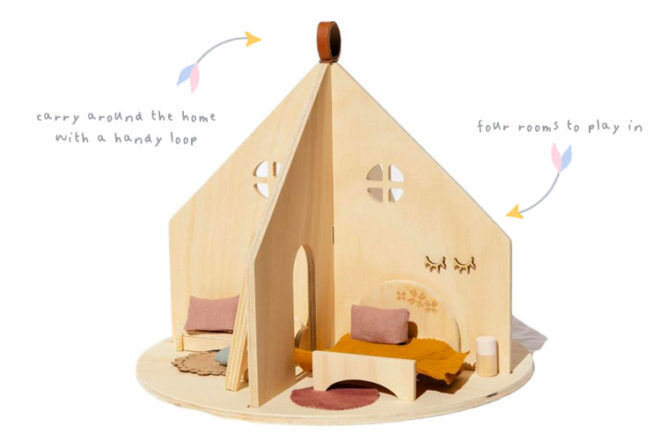 Crafted from Aussie plywood and with four rooms to decorate and play in, this wooden wonder comes complete with furniture that's adorably on-trend. We love the loop for easy carrying.

---
Catch that marble!
Watch their little minds tick over as they piece together the 80 piece marble run set, igniting their reasoning and creativity. Made from flexible, unbreakable plastic with a vortex chamber for the marbles to spin and wind through.

---
Small hands building big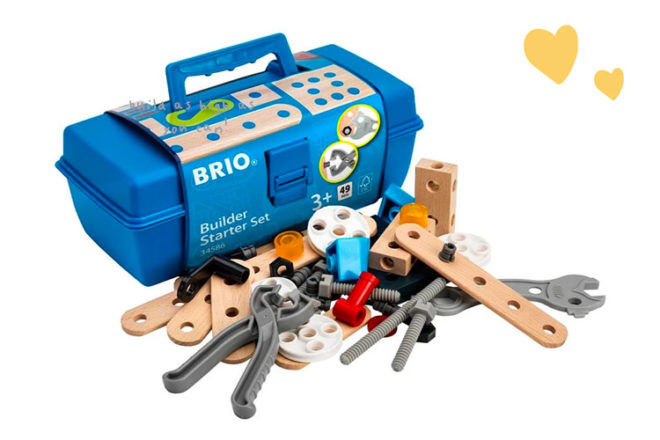 With 48 pieces to join, tap, screw and wind budding builders are able to craft whatever their little hearts desire. Designed specifically for small hands, the set comes with an inspiration guide to get the creative juices flowing.

---
Slime-tastic!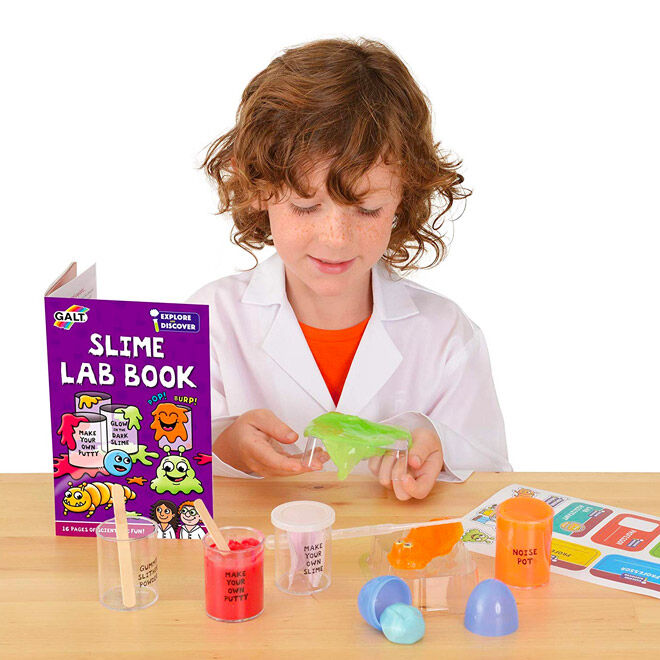 A gooey introduction into science, this kit encourages early STEM learning through the fun of creating slime. But not just any ordinary slime, budding inventors get to make glow-in-the-dark slime, a bouncy putty ball and gummy bug.

---
Hanging out for a good time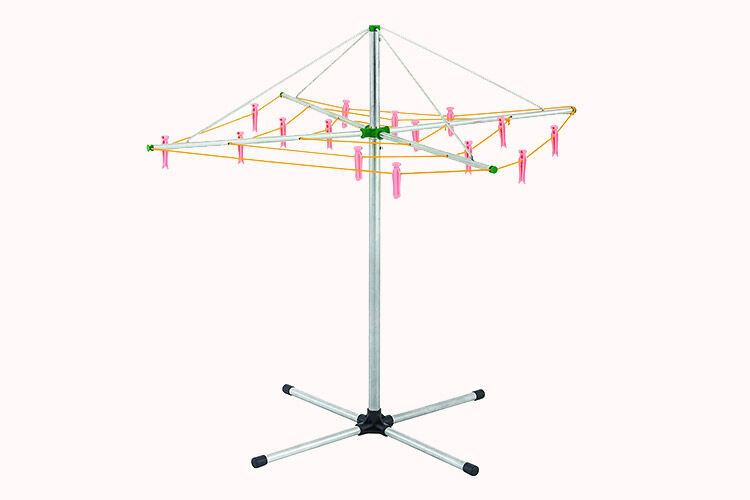 Pretend play just got a whole lot more practical – teach 'em young we say! Made from sturdy metal, it comes with pegs and taps into the all-import role-play learning phase.

---
To the beach!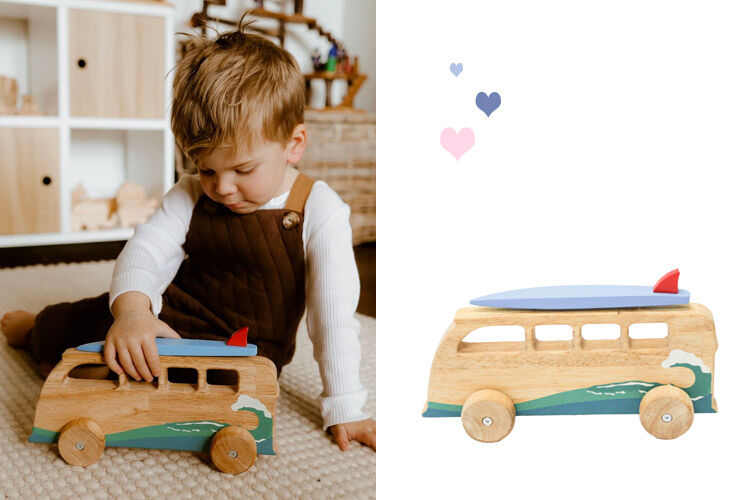 Surf's up – pile into the van and off we go! The painted wave on the side of the timber van and the uber-cool surfboard atop means there's only one place to drive this wooden wonder.

---
Mini dresses for mini friends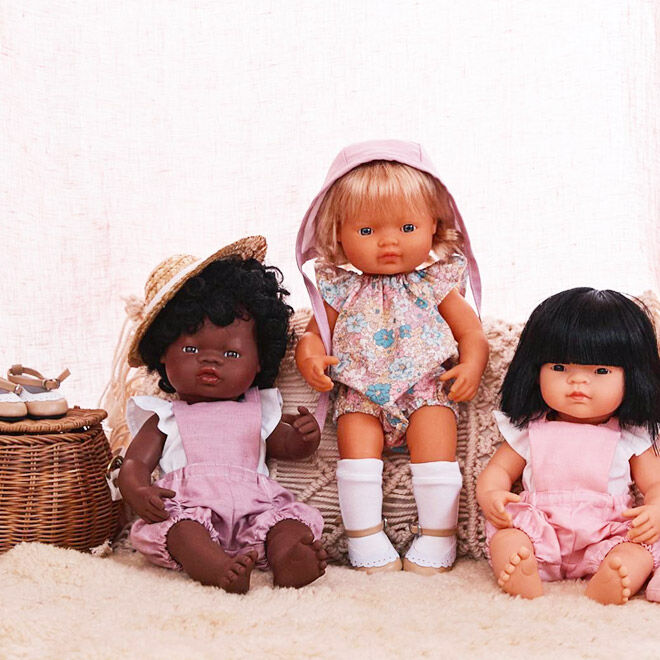 Miss Polly had a dolly who was dressed in the most darling romper, with a bonnet to match! Dress their dolls in super sweet clothing that's designed to easily put on and take off.

---
An eggcellent chair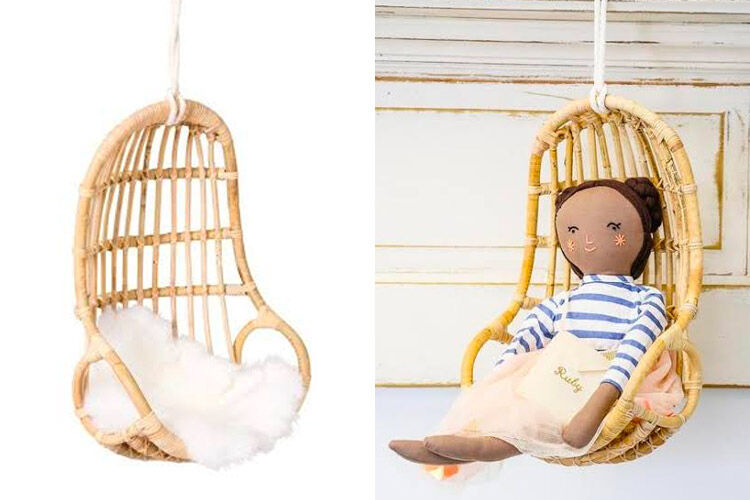 Oh, how sweet it is to swing in the breeze! Every doll and teddy will be scrambling for their turn on this rattan beauty. Just tie it up and relax in style.

---
Wheelie good wood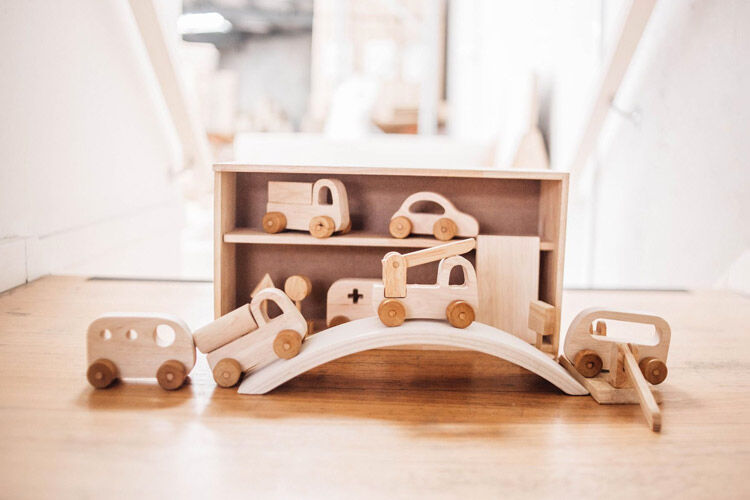 A play-and-pack set made from plantation timber with seven different vehicles and fun gates and sign, it's a whole world of pretend play at their fingertips.

---
Tiny tunes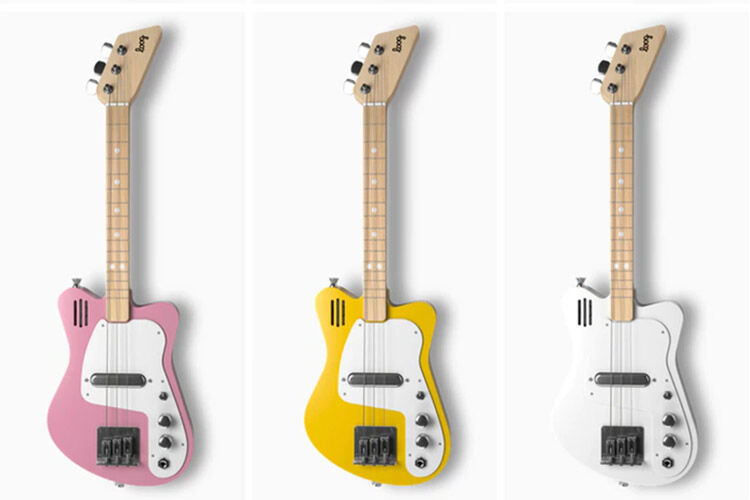 A three-string guitar that helps little rockers learn how to play real music from the first day they unwrap it. The Loog Guitar app and flashcards hold their hand as they start their musical journey.

---
Watch them grow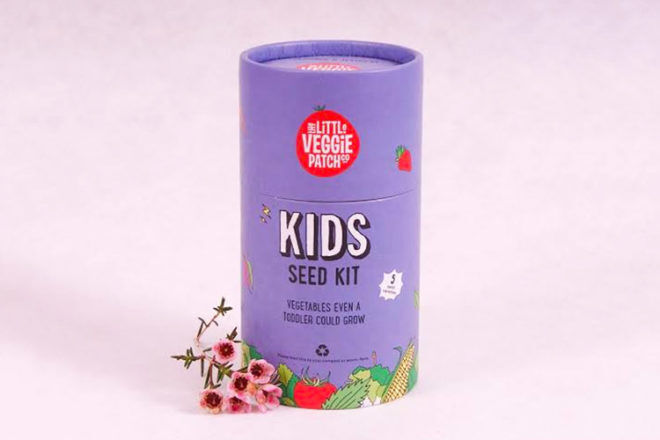 Fast-growing plants that make an appearance nice and quick so tots fall in love with gardening in no time. This kid-friendly kit includes heirloom beans, peas, carrots, sunflower and strawberry seeds.

---
Hi-tech dress ups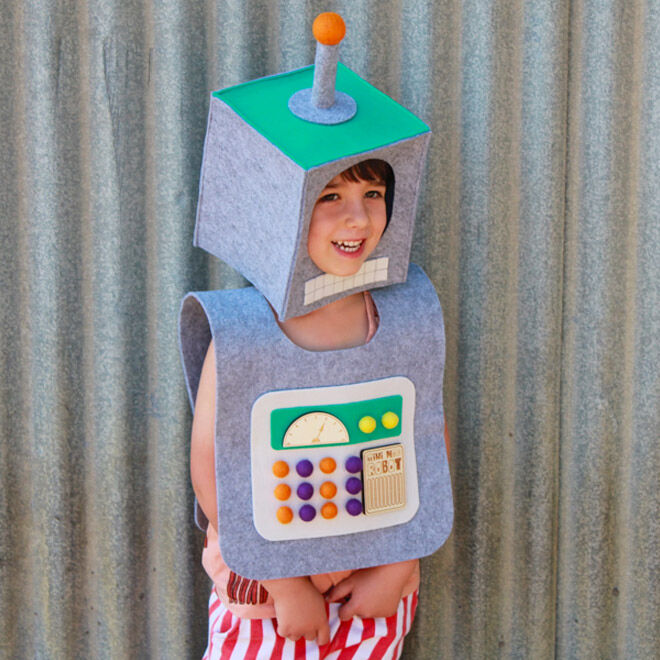 The cuddliest robot we ever did see! Made from felt fabric, with handy elastic straps, tots transform into a robot in mere moments. Dress up day sorted!

---
Dinner distraction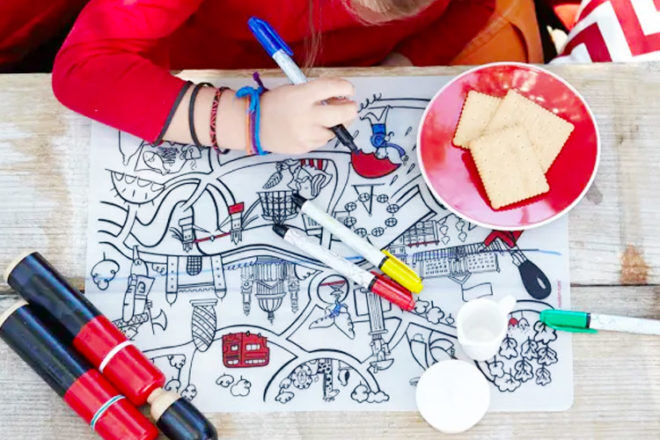 Keep little hands busy while dinner's on the boil this food-grade, hand silk-screened silicone placemats become a unique work of art and protect the dining table. Bonus.

---
Trolls to treasure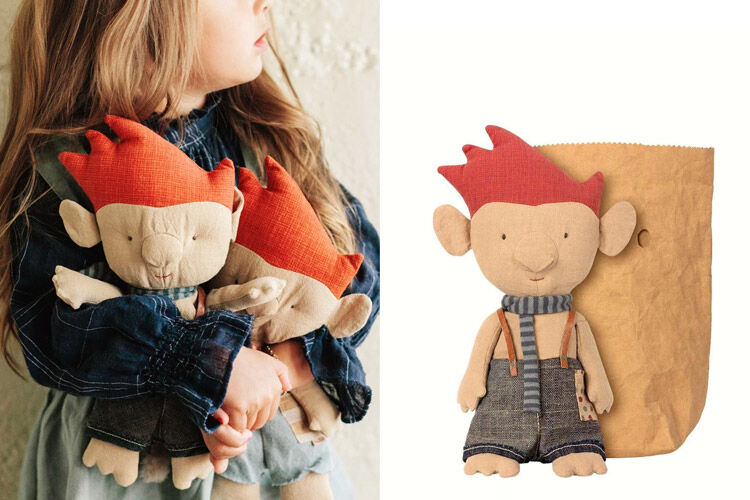 What's hiding in that bag? Why my shy troll of course! If you're very quiet he'll pop on out and show you his leather suspenders and red stripe scarf – and maybe even have a cuddle.

---
Lace-up, little one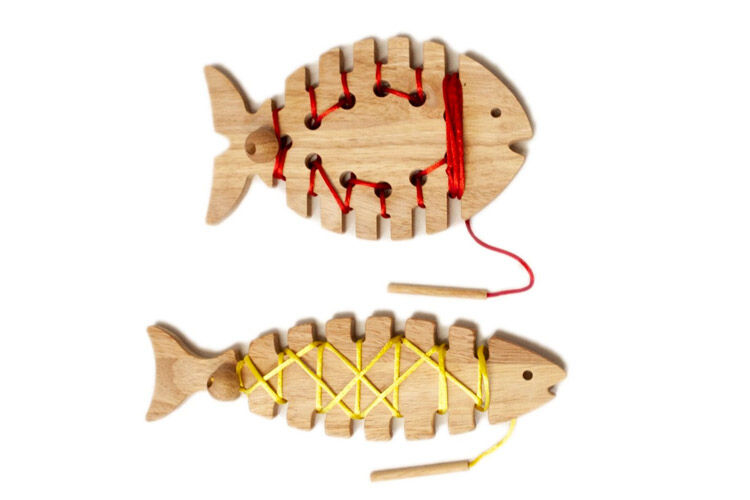 Hone those all-important fine motor skills with friendly fish who are ready to lace. Thread the coloured string through the holes and around the cutouts to make a different pattern every time.

---
Another planet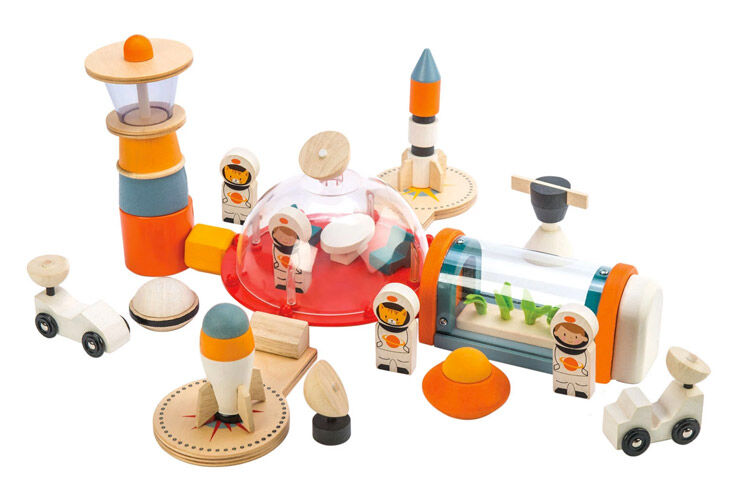 Explore their love of all things outer space with a whole wonderland capturing life on Mars. Astronauts (and cat-onauts!) rest safely in the airlock, or tend to the garden, before blasting off for more exploration.

---
Eco adventures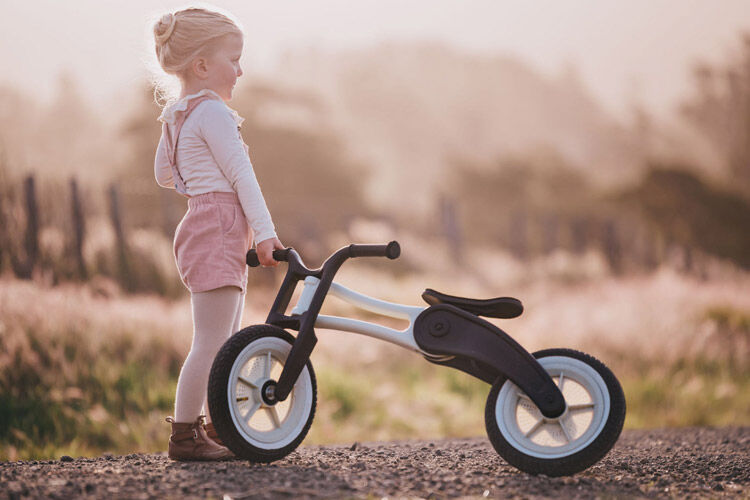 A confidence-builder that starts off life as a balance bike for younger riders. Flip the frame and it converts into a large running bike for big kids to build up their speed and skill.

---
Bathtime beams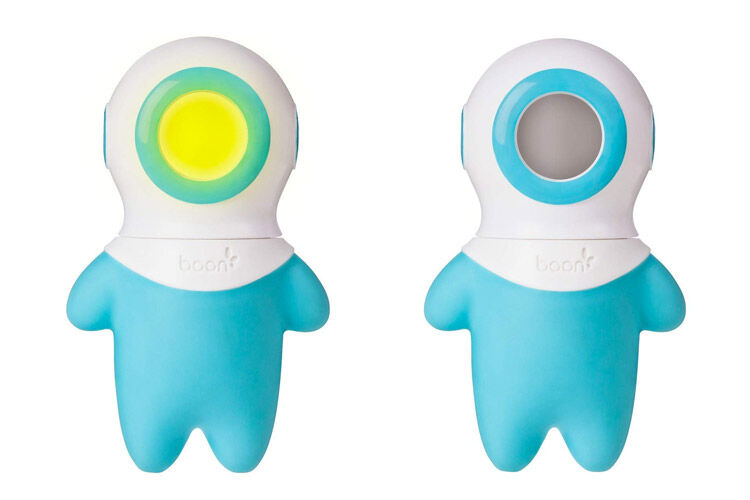 Bathtime just became a deep-sea exploring mission with a light-up buddy who floats with his head above water. Marco's water-activated colour-changing light guides the way through the bubbles and as soon as he's dry, he'll turn off his light.

---
A classic collection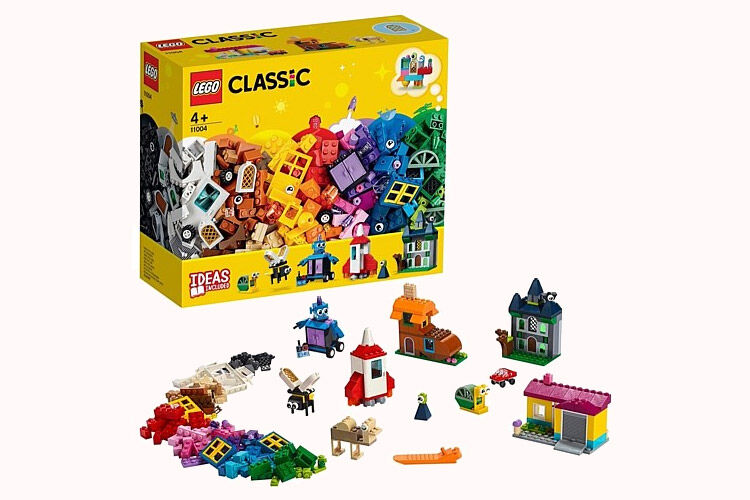 Open the door into a whole new (miniature) world with a LEGO kit that prompts thinking about using windows and doors in construction. Create sweet snail, buzzy bee or haunted house with the included instructions, or let their imaginations run wild.

---
Colourful sea adventures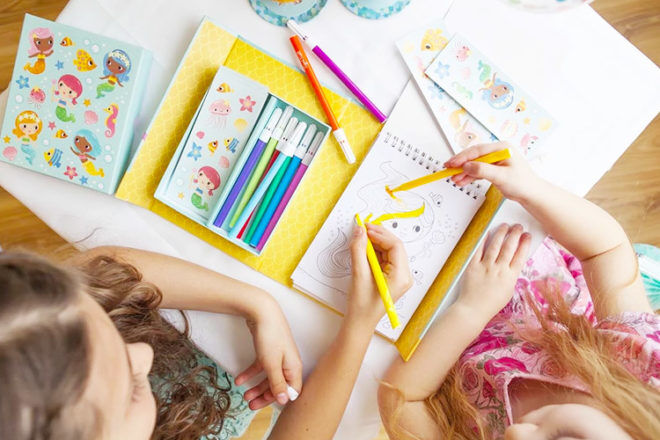 When fun on the go is this colourful, there's no time to be bored! Bursting with activities, textas and stickers everything packs up neatly for portable artistry.

---
Find more great gifts for kids:
We've collected a treasure trove of amazing Christmas gift ideas, from the latest baby toys from leading brands to the quirky boutique finds. There's something for every little Piper, Noah and Charlotte.
Gifts for kids based on play and development, not gender.
---
This curated gift guide includes sponsored and affiliate inclusions. See our Disclosure Policy.