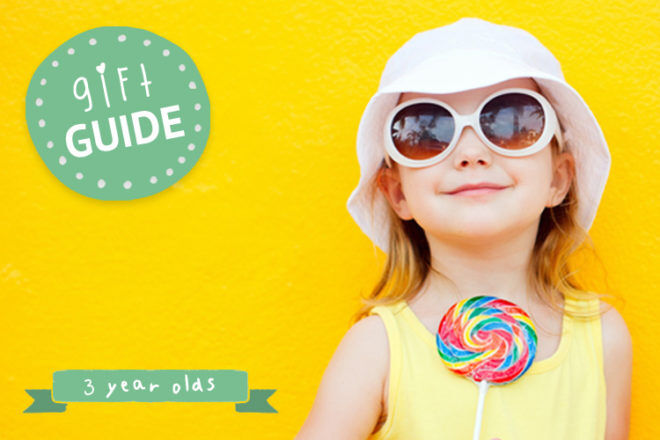 Imagination and pretend play really comes to the fore for three-year-olds, so they will love play sets with animals and characters (from farm sets to princess castles) as well as pretend tools, doctor's kits and lots of other accessories to enhance their make-believe games.
Check out our favourite toys for 3 year old boys and girls, based on what they're doing, loving and learning at this stage in their development.

Painting And Drawing
Riding And Pedalling
Laughing At Silly Jokes
Playing Co-Operatively (Sometimes!)
Playing Make-Believe
Dancing
Dressing Up
Playing Ball Games
Talking (A Lot)
Asking 'Why?'

Magnetic Games
Sand And Water Play
Puzzles
Dress Ups
Dollhouse
Imaginative Play Sets
Basic Matching Games
Duplo
Tea Set
Play Food
Craft Supplies
Toy Tools
Bubble Machine

Beautiful first bikes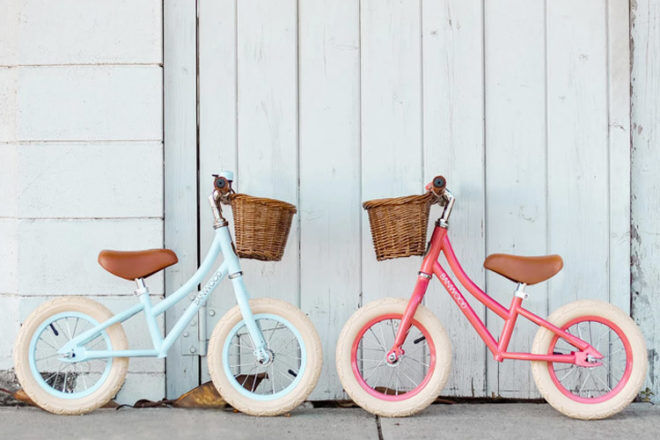 Introduce youngsters to the world of riding with a vintage-style bike that looks sleek on the streets. We love the included wicker basket for kiddos to carry their treasures.

---
Birdie babushka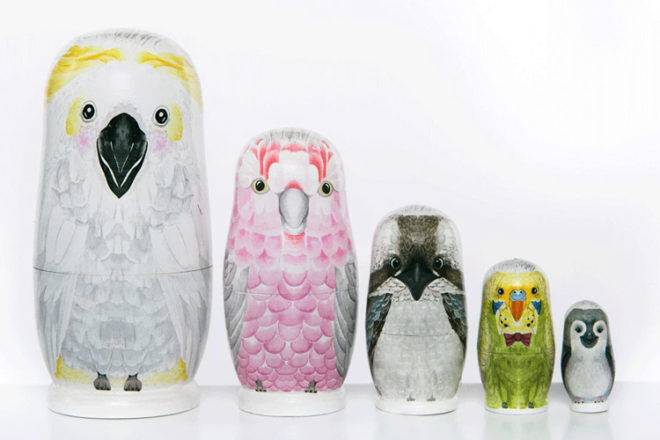 A beautiful collection of birds to sit pretty and be admired. Hand illustrated with incredible attention to detail, little love bugs will adore their new feathered friends.

---
Play like mum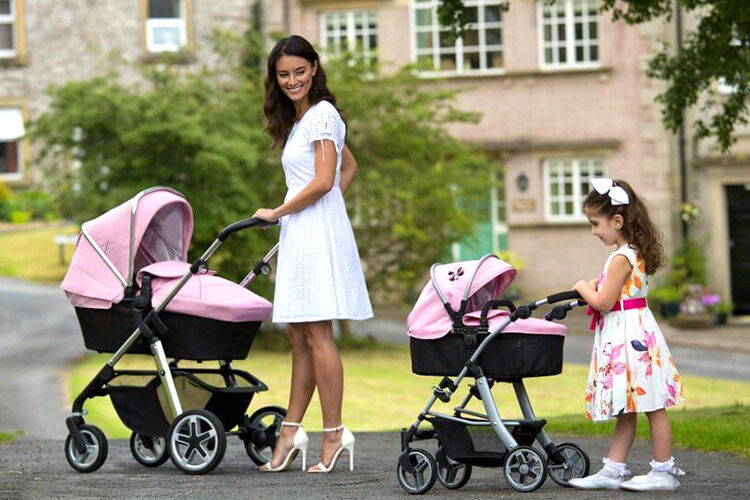 A dolls pram that looks and plays the part. This must-have accessory converts from carrycot to stroller just like the real Silver Cross Pioneer pram. With a basket big enough for everything dolly needs, it's the perfect pram for pretend play.

---
A balancing act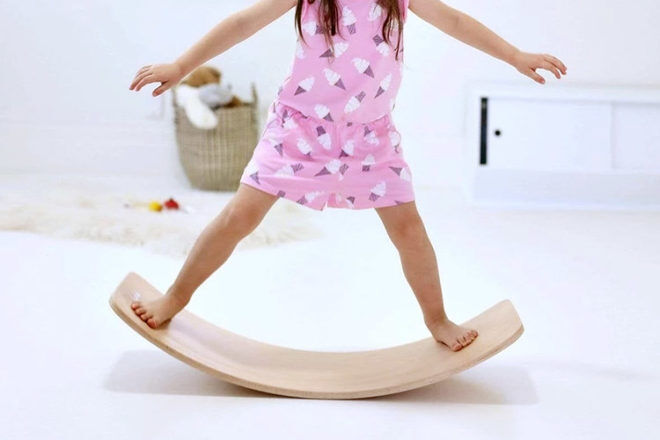 Rock, balance, step, flip and hide – the play possibilities of the multi-use balance board are endless. Made from 100% beech wood, it's sturdy and strong enough to withstand hours of fun. We love that the only limit is imagination.

---
Stamping good fun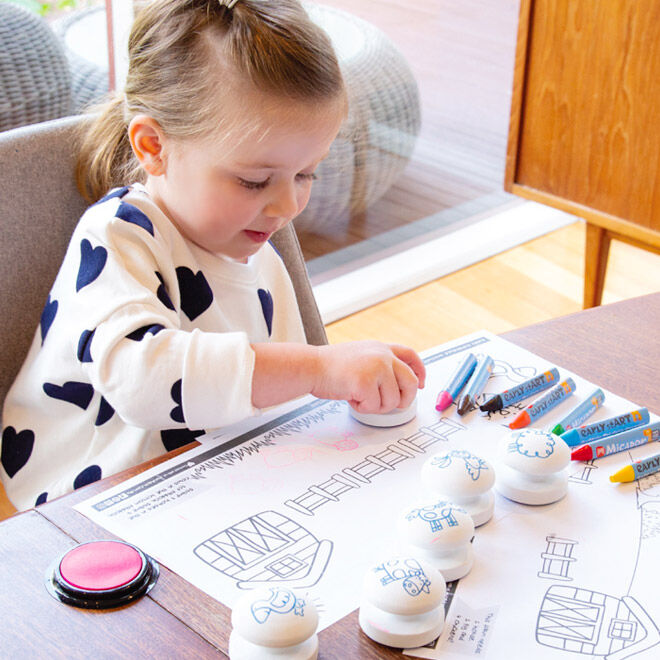 Featuring 9 easy-grip stampers, 20 stamp activity sheets a washable ink pad, crayons and more, this is the ultimate craft set for early learners. We love the Tri-Grip crayons for mini hands to hold.

---
Ready, steady, Wiggle!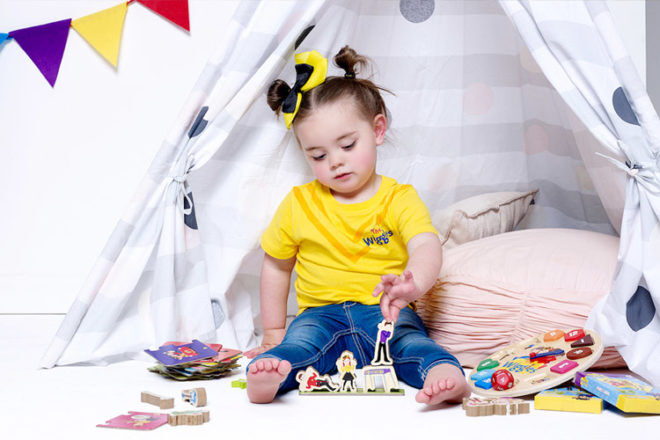 Anthony, Emma, Simon, Lachy and the gang come together to help little lambs learn their ABC. A brilliantly educational toy for Wiggles-crazed kids.

---
Time for tacos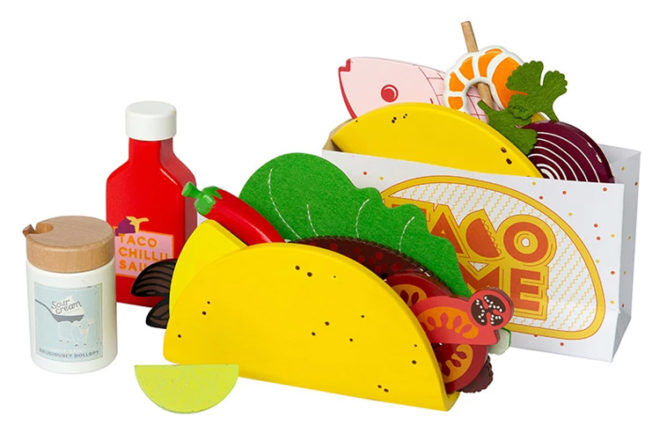 It's taco time and we can't wait to tuck in. This playful kit has everything a budding chef needs to create the tastiest taco of all time. From cheese and chilli to parsley and prawns, the delicious combinations are endless.

---
Colour in the tub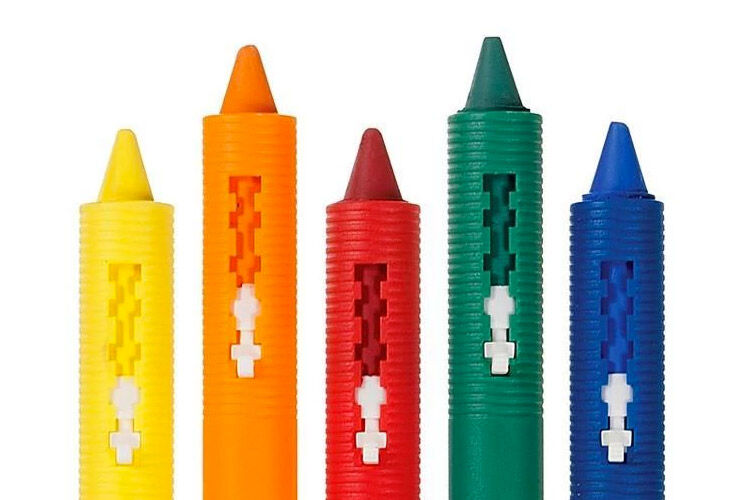 Bathing isn't boring when there are bath crayons to play with. Draw on the tiles and sketch in the shower, then simply rinse off the doodles when they're done.

---
A colourful alphabet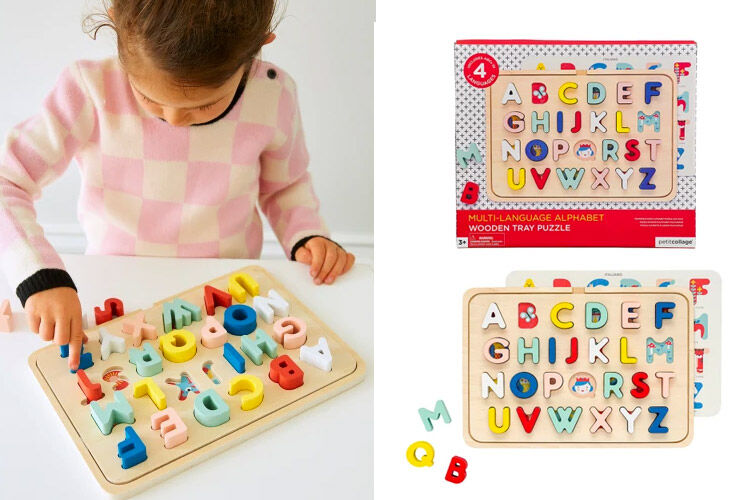 Practising the alphabet is easy when it's made into a beautiful game. Sitting in every cut-out is a lovely illustration waiting to be covered with the correct letter of the alphabet.

---
Baking beauty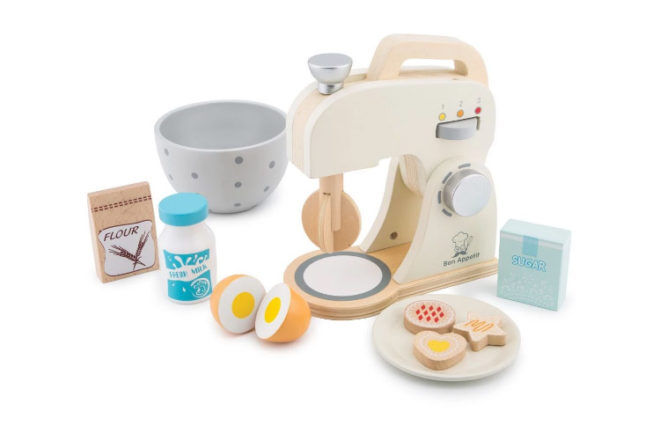 Crack the eggs, sift the flour and pour in the milk. Baking cookies with this stunning mixer set is sure to keep them busy. Bon Appetit!

---
Magnetic making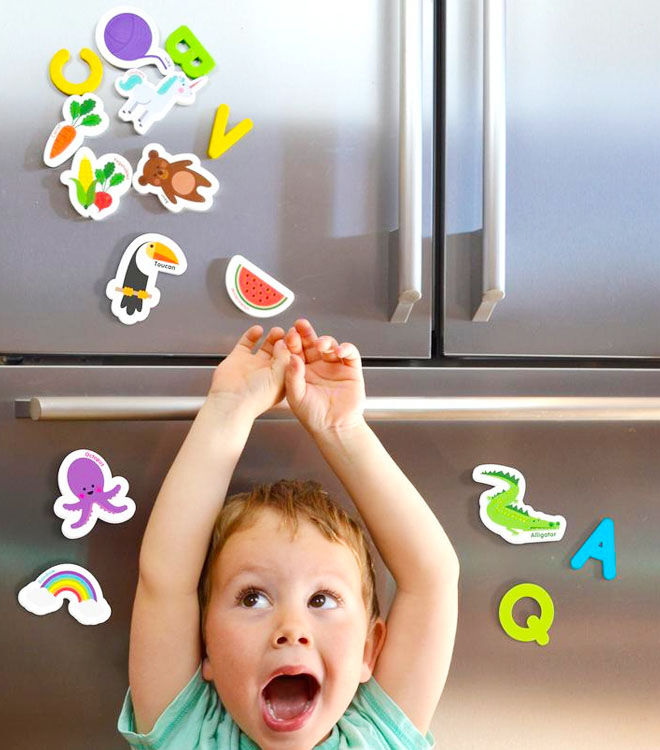 The big, bold and beautifully illustrated magnetic objects are the perfect size for smaller hands to grasp. And the name of the object sits next to the picture for learning and playing fun all rolled into one!

---
Belts at the ready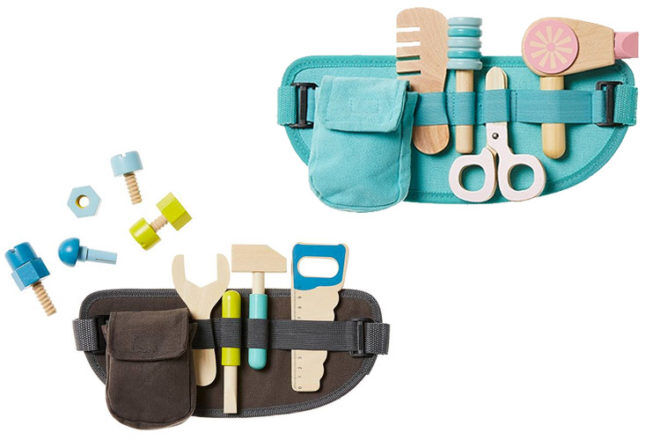 Give them the right tools for the job and take role-play to the next level. Armed with everything they need to fix that shelf and style that hair these tool belts are cuter than cute.

---
Dippy eggs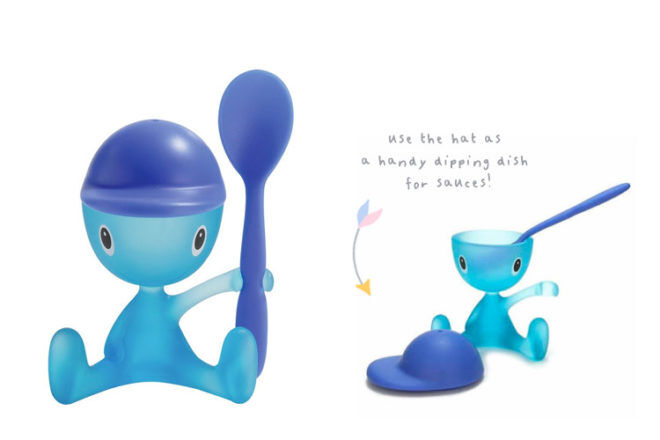 The perfect accompaniment to their morning egg and soldiers. Take off his hat and get the spoon at the ready. It's dipping time!

---
Piece together your A-B-C's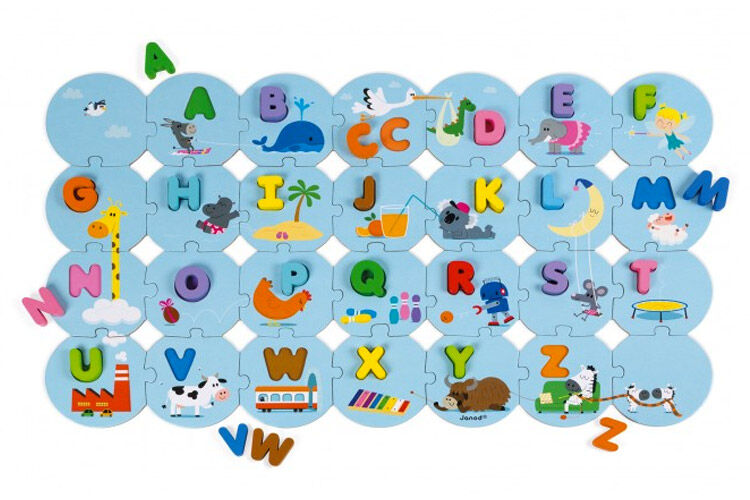 Janod Learn the Alphabet Puzzle ($39.95)
So much learning to be had with this jigsaw that pieces together to create the alphabet. With pictures to explore letter sounds and colour coded wooden letters, your mini brainiac will master their A-B-C's in no time.

---
Dazzle in dress ups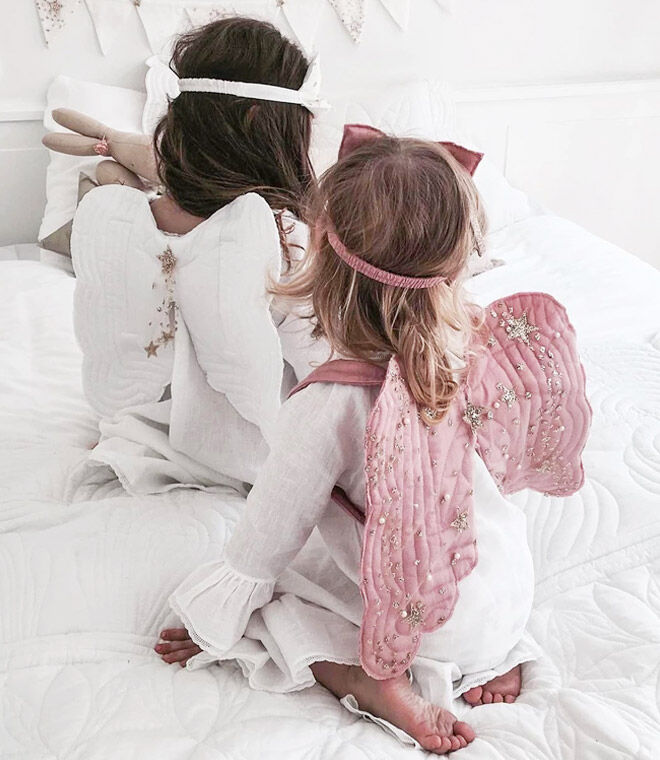 Embellished with sparkly shooting stars and a touch of fairy dust, this stunning set is the perfect gift for a magical game of dress-ups.

---
Giddyup

---
Darling dolls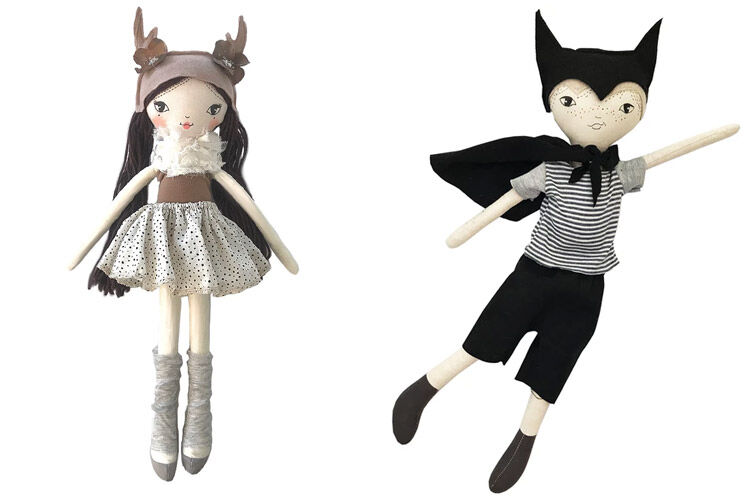 A delightful collection of dolls for tykes to treasure for years to come. These Little Treasures are made for play and adventures with love, care and attention to detail that makes them a wonderful gift.

---
One lump or two?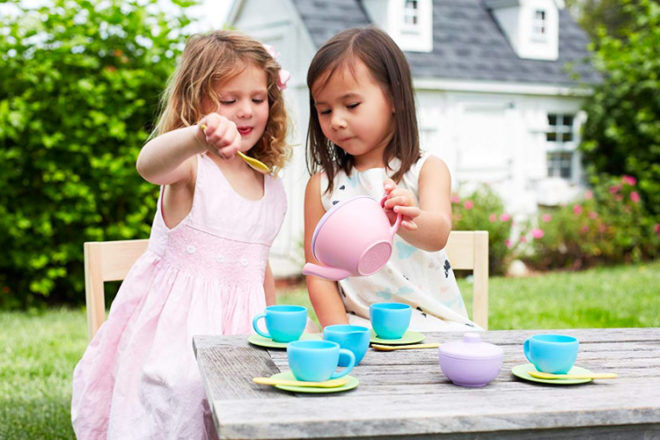 Complete with a teapot, cups, saucers, milk jug, sugar pot and spoons this charming mini tea set is everything young hosts need for a splendid high tea. The only thing missing now is the cake!

Make your own tracks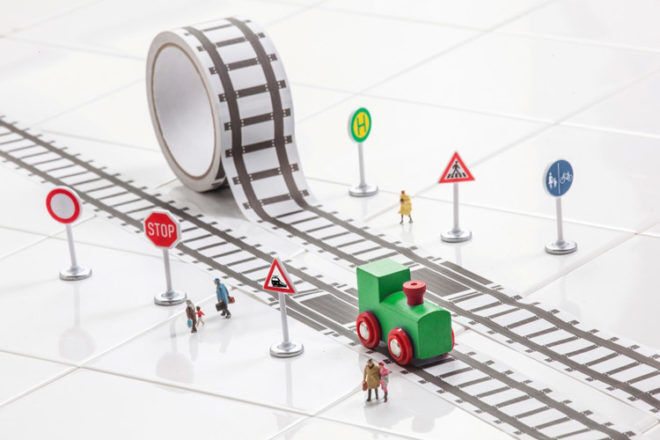 All aboard the tape express! This clever roll of tape provides 33 meters of rail track fun for creative kids to roll over. Stick to the floor, wall or table to create a railway in an instant.

---
Their very own tool bet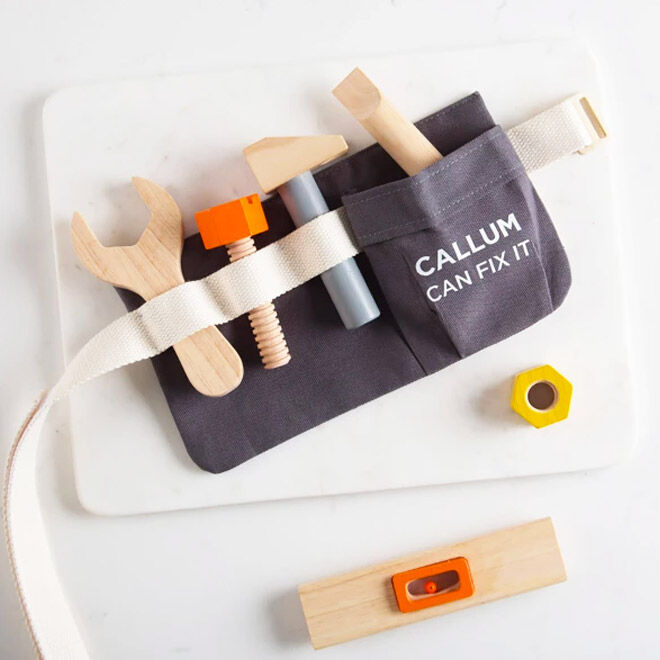 Can they fix it? Yes, they can! With their very own tool belt at the ready kiddos will have the confidence to fix anything that comes their way.

---
Doctor, Doctor!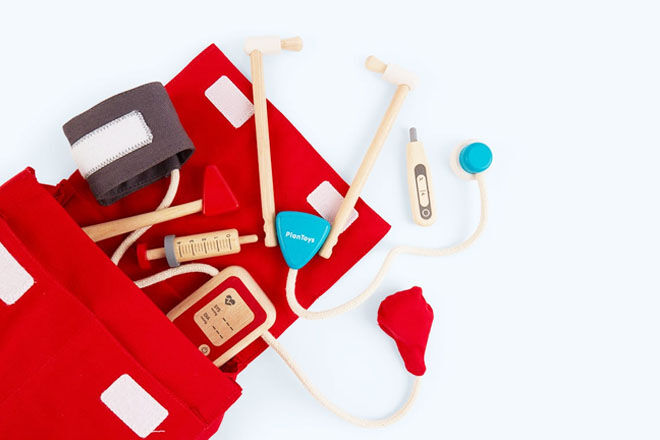 A doctor's set has an old-world charm that never loses its shine, and this wooden marvel will encourage pretend play and help ease worries about visiting the doctor.

---
Mechanic at play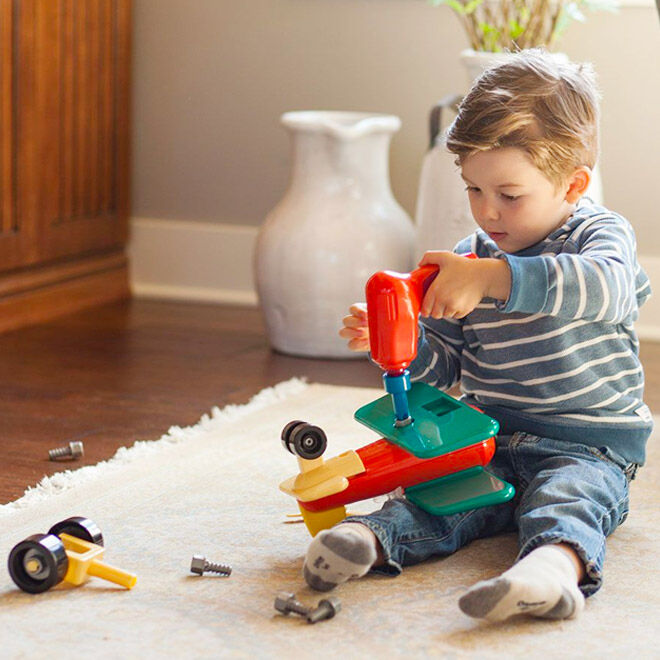 Drill the propeller into place and screw the wheels on nice and tight. This adorable set features wheels, wings and screws for mini pilots to play with. And when the flying fun is over, set the drill into reverse and do it all again!

---
Kite in your pocket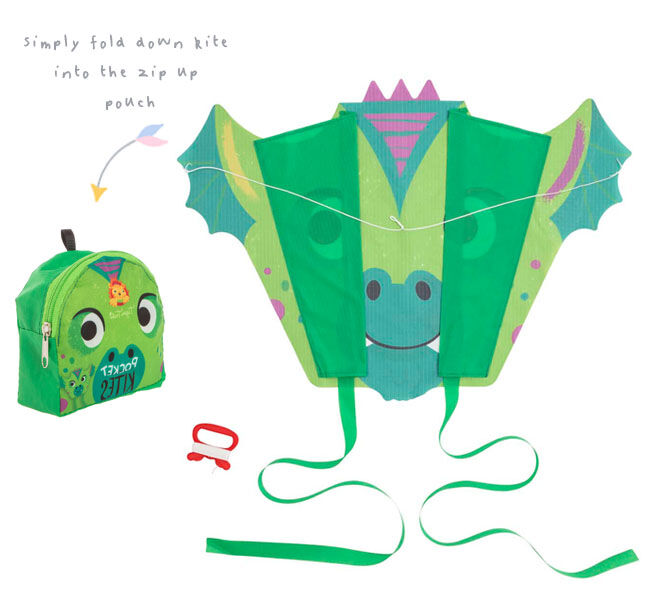 A fabulous first kite that goes where you go, so you're ready for any windy day. Compact and frameless kiddos will be catching a breeze in no time.

---
A set for the sand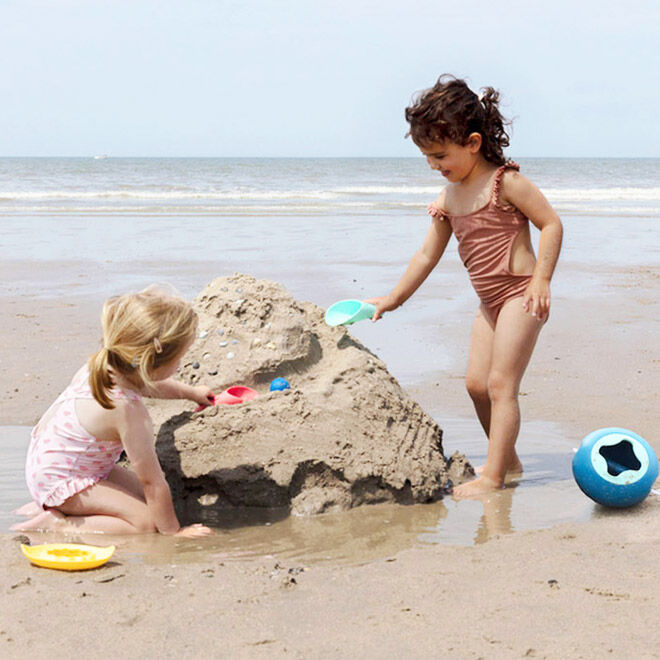 Make shapes in the sand play games on the shore with the beach set that has it all.

---
Swing into fun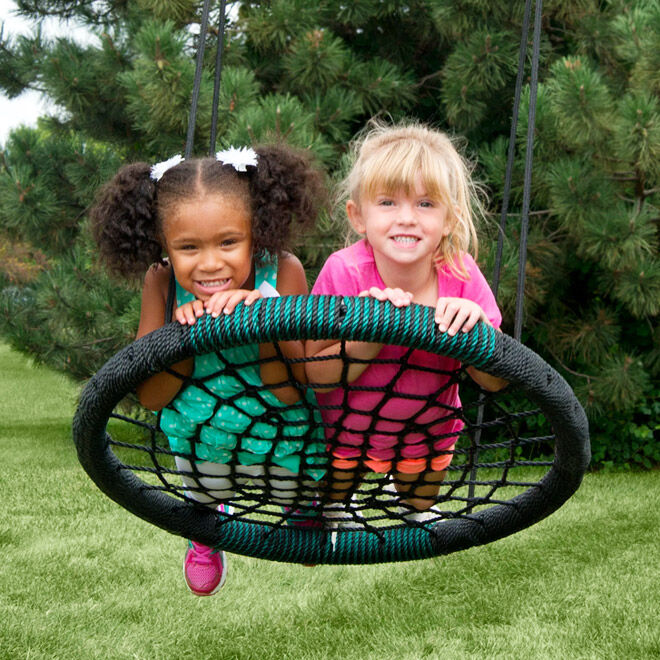 Kids can swing together with the clever Spidey swing. Hook onto any swing set or even attach to a tree, and all they have to do is enjoy the ride.

---
Find more great gifts for kids:
We've collected a treasure trove of amazing Christmas gift ideas, from the latest baby toys from leading brands to the quirky boutique finds. There's something for every little Piper, Noah and Charlotte.
Gifts for kids based on play and development, not gender.
---
This curated gift guide includes sponsored and affiliate inclusions. See our Disclosure Policy.