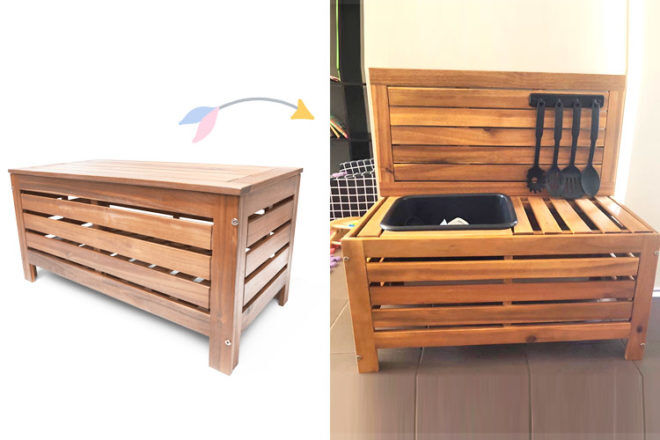 We're all about ripper Kmart hacks and this transformation takes a storage bench from drab to a fab mud kitchen is brilliant. Lisa Trevaskis shared her storage bench hack on Kmart Mum's Australia, where hundreds of other mums have crafted similar mud kitchens from the $50 Kmart timber storage bench, saying it's 'quite easy' to do.
"I used just the one storage bench," Lisa explained. "The backboard is made using the lid, the benchtop is the base. There were smaller wooden blocks used to suspend the base in place and I moved them up to the top. The slats which were removed to make room for the 'sink' were then used to secure the backboard in place. The only extra items I purchased were the hooks (from Bunnings) and the utensils."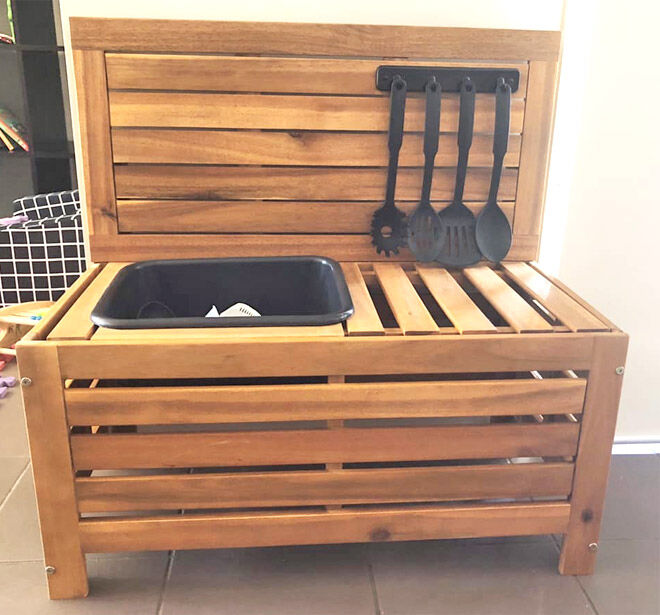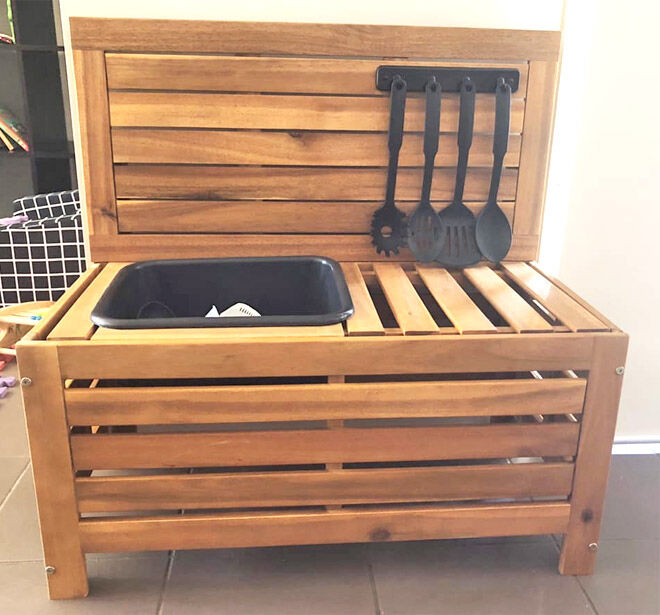 The beauty of this hack is that it works perfectly in this simple design, or take the hacking up to a whole new level by adding more mud kitchen elements or a lick of paint.
View this post on Instagram
View this post on Instagram
Read next …
We regularly write about Kmart hacks share in our groups. Take a look at these next articles for more.