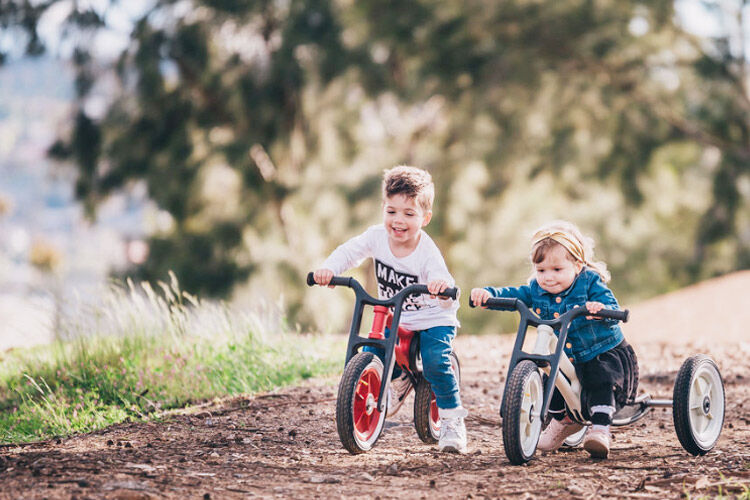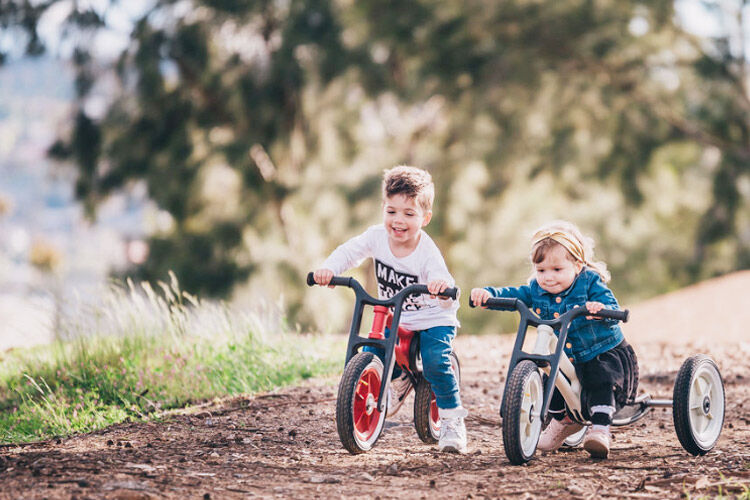 As soon as they're on the move, little nippers want to get everywhere and anywhere, fast.
From finding their feet and learning to balance, to finally riding their very first bike, Wishbone have been supporting key milestones of mini movers since 2008 with their ultimate all-in-one bike.
Paving the way to a brighter future, in 2014 they launched a world-first bike frame made from recycled waste. And this year they have taken it one step further with the all-new low-carbon Wishbone Bike RE2.
A sustainable journey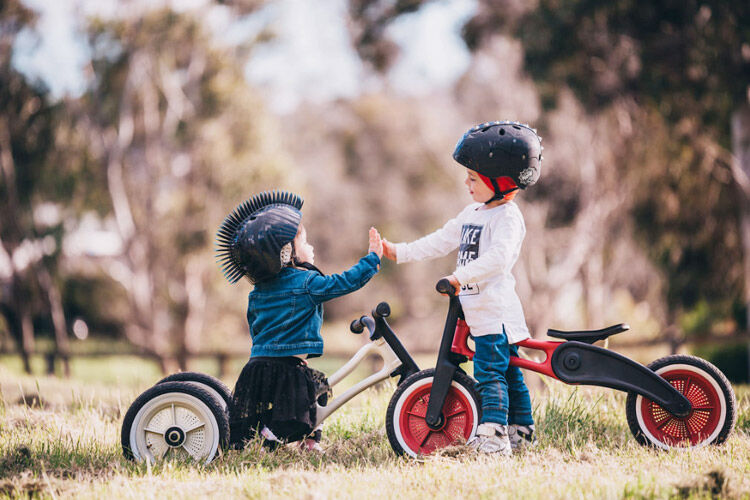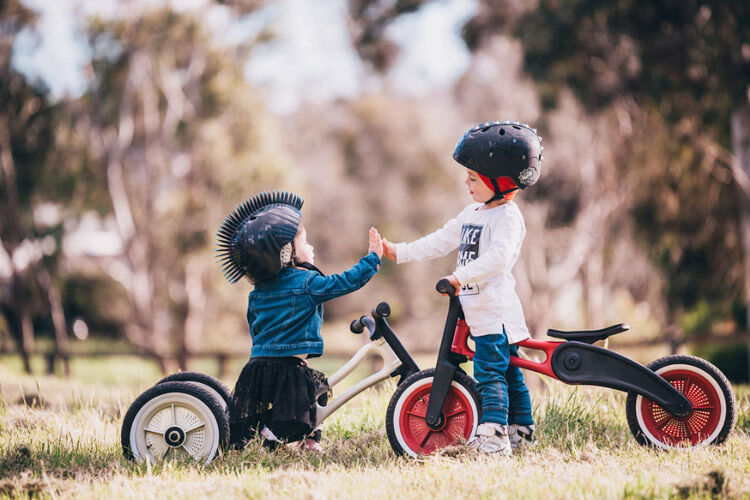 The Award-winning Recycled Edition of the original Wishbone classic balance bike is now more eco-friendly than ever. Not only is it made from recycled materials, but the RE2 can be recycled too. On the journey to zero waste, the RE2 frame and wheels are sourced from recycled plastic and carpet, plus 50% of the bike is made from number 5 plastic (which can be recycled kerbside).
The innovative, full-circle design still boasts all the features we know and love of the original trike-to-bike. Stable and lightweight, the 3-in-1 bike is fully adjustable to suit children aged 12 months to six years. The modular design allows the seat to be adjusted anywhere from 23-51cm making it suitable for babies, toddlers and beyond – perfect for sibling sharing. Hooray!
A custom ride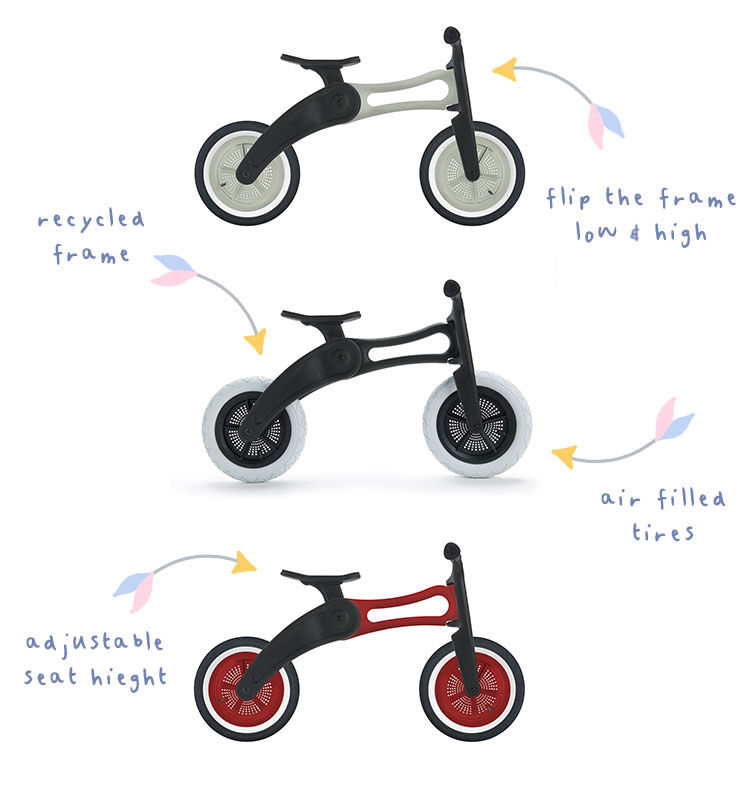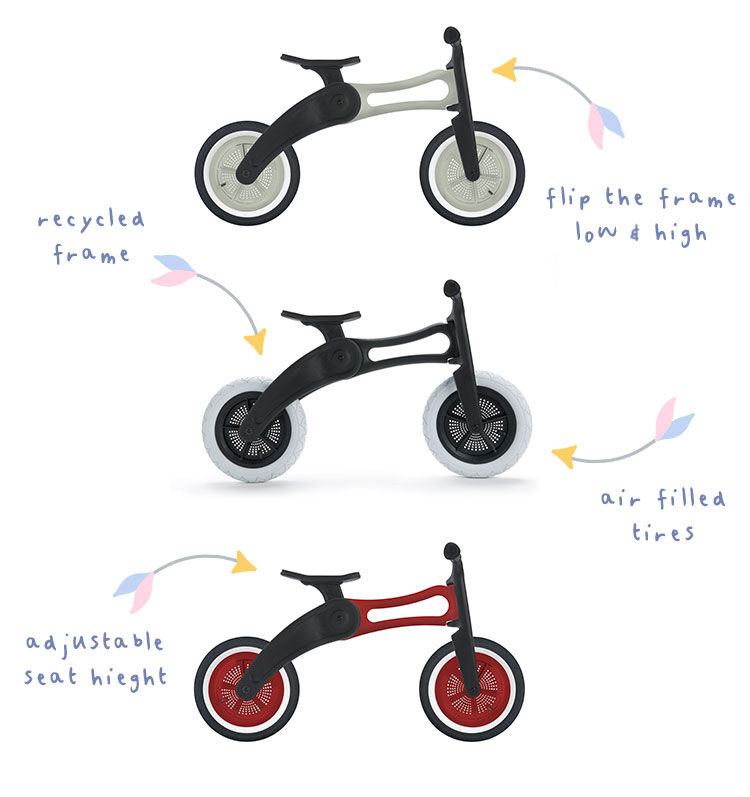 The super sleek design is customisable with a range of brightly coloured, interchangeable handle and seat grips available. Or choose from five different styles of funky stickers to create a custom-made ride.
The RE2 is available in black, red or the brand new Wishbone Nude made entirely from recycled bottles.
Made with the same style and unrivalled quality associated with previous Wishbone bikes, the RE2 aims to get little crusaders riding into a healthy and happy future, and we're all for it.
Available online at wishbone.com.au
The Mum's Grapevine team was gifted a Wishbone, but this review is our genuine opinion. If we adore something, we'll wax lyrical about it. If something is a little 'meh', we'll let you know as well.