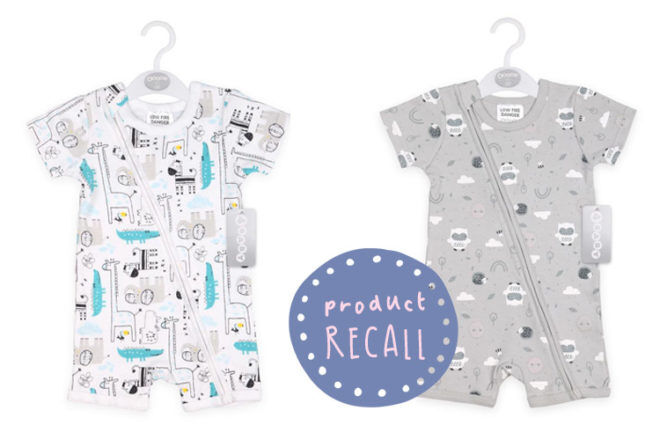 4baby Safari & Almanac Owl Rompers
Sold at Baby Bunting
Baby rompers sold at Baby Bunting are being recalled due to the zipper posing a potential choking hazard. The baby rompers have a zipper opening in two different print designs in sizes: 0000, 000, 00, 0, 1 and were available nationally from Baby Bunting between 18 September 2019 – 20 October 2019.
Defect: The zipper slider may detach from the zipper when done up.
Hazard: A zipper slider that has become detached from a garment may pose a potential choking hazard to a child.
What you should do: Consumers should immediately stop using the clothing. Consumers can return the clothing to any Baby Bunting store for a full refund.
Contact: For further information, including if the product was purchased the clothing online, contact Farallon Brands Australia by phoning 1300 856 022.