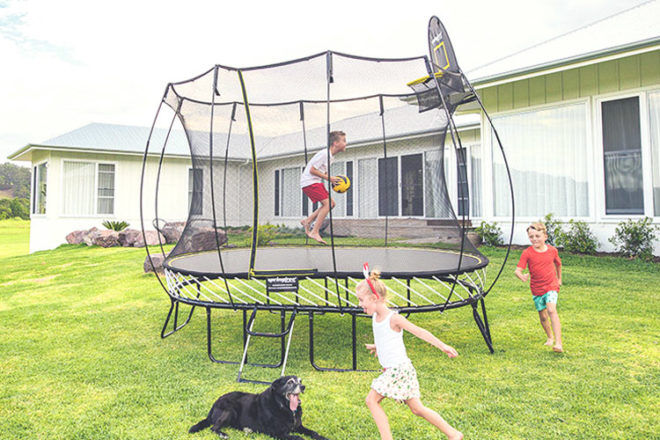 We all know little kids want to do exactly what the big kids are doing, and jumping on a bouncy trampoline is no exception. Springfree Trampoline's new, more petite trampoline options mean the choice is easy for the youngest jumpers in the family.
Springfree Trampoline has just released its smallest and most affordable trampolines ever, packed with the safety features we've come to expect from this iconic, Australian brand. The smart smaller designs are ideal for little kids who need a safe and secure place to learn to jump, and for families with narrow or small backyards.
From the clever, springless design to the hidden frame and strong safety net, the new small and compact sized trampolines are safety-feature packed, just in a smaller package.
Springfree Small Round and Compact Oval trampolines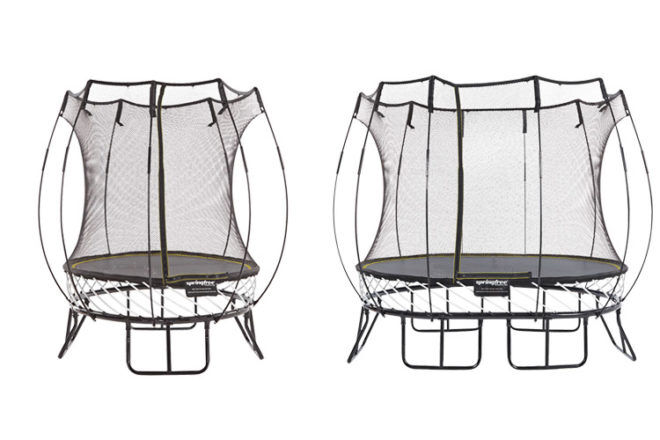 The Springfree Small Round and Compact Oval trampolines have the look and feel of Springfree's popular larger trampolines in a smaller package (and with a smaller price tag!). Beginner bouncers are safe and secure while learning to jump on trampolines that are specifically designed just for them.
Small Round Trampoline
Don't be fooled by its size, the Small Round is proof that good things come in small packages. It tucks neatly into a corner of the backyard, slotting perfectly next to the shed or that spot where nothing seems to grow. It's a pint-sized pocket rocket that still includes all of the safety features we've come to expect from Springfree.
At 1.9 metres or 6ft in diameter, it fits neatly into tight spaces, without compromising on jumping area. The springless design means the jumping surface is equivalent to that of a 2.4m round trampoline with springs. It's the obvious choice for young kids just getting into trampolines, with a jumping surface that's small enough to help little munchkins feel secure, but roomy enough for enthusiastic play.
Compact Oval Trampoline
Think you don't have enough room for a trampoline? Think again – the Compact Oval is crafted to slot down the side of the house, or into a narrow spot. The clever design still packs in the safety features Springfree is famous for, in a size that suits petite or awkwardly-shaped backyards.
While the Compact Oval is 1.9 x 2.7 meters or 6 x 9ft in diameter, which makes it the perfect match for a narrow space while still suiting beginner bouncers. The jumping space is a little roomier than the Small Round, with an oval-shaped surface.
The world's safest trampoline, just smaller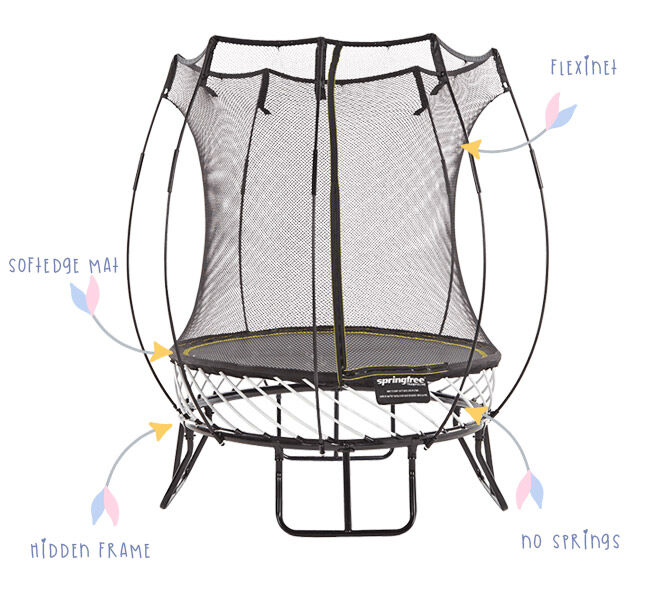 Springfree Trampolines are safe, build to last and stand the test of time, and the new Small Round and Compact Oval options are no different.
With no springs or hard edges, young jumpers get the chance to enjoy bouncing around without the fear of coming a cropper if they happen to take a tumble. The trampolines are fully enclosed in FlexiNet, which cushions kids and prevents them from falling to the ground. The hidden frame is below the jumping surface, so it's impossible to fall on, and the SoftEdge mat eliminates hard edges at the jumping surface.
Springfree Trampoline safety features
FlexiNet: a flexible net that cushions little jumpers as they learn to bounce, and keeps them inside the trampoline, stopping falls. The net rods are also flexible, so there are no hard metal poles to bouncing into.
SoftEdge Mat: As kids get used to staying on the jumping mat, there's bound to be a few wayward jumps – but the soft edge of the mat means there's no hard surface to land on.
No springs: No chance of those pinchy spring injuries from our childhood! Instead of springs, Springfree Trampolines use flexible composite rods, so little fingers and toes can't get trapped.
Hidden frame: Tucked under the jumping surface is the frame, hidden where it's impossible for trampoline-loving tykes to fall on.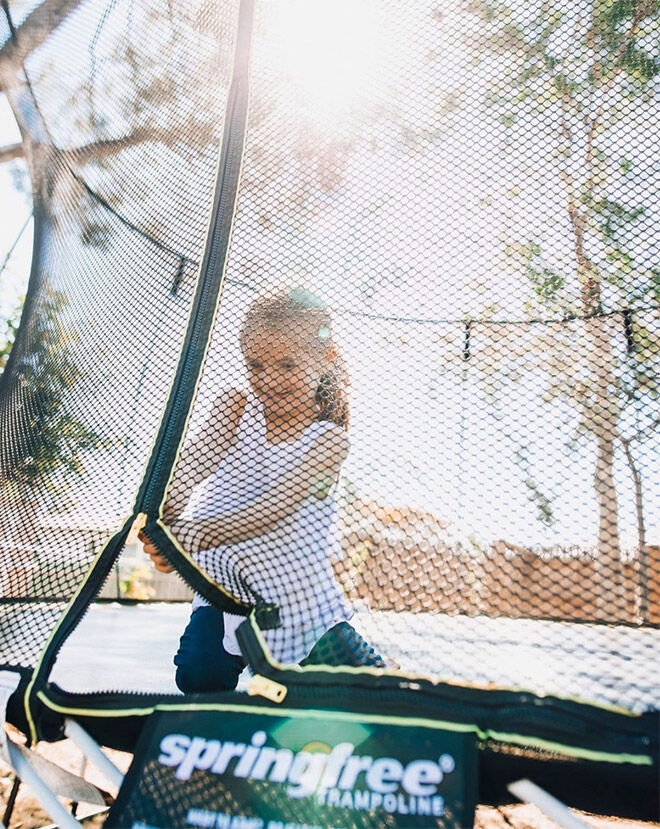 The new Springfree Small Round ($899) and Compact Oval ($1299) are available from Springfree.
This post is sponsored.