One of the best things about Christmas as a parent is the chance to experience the joy, wonder and excitement of this magical time all over again. It's also a great opportunity to start your own family traditions, and let's be honest, be completely silly. Here are ten ideas for Christmas traditions that had us jumping with joy.
1. Feed the reindeer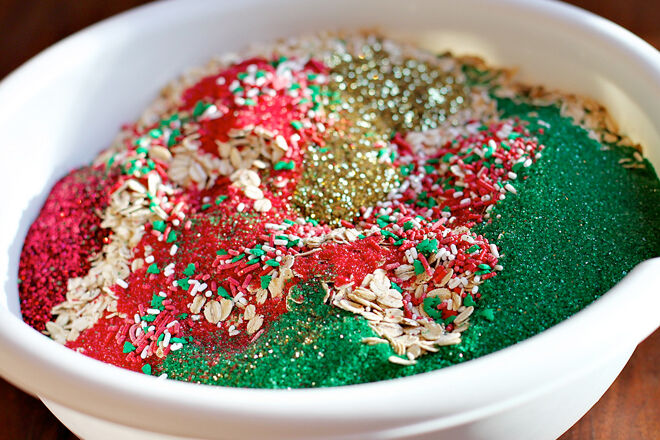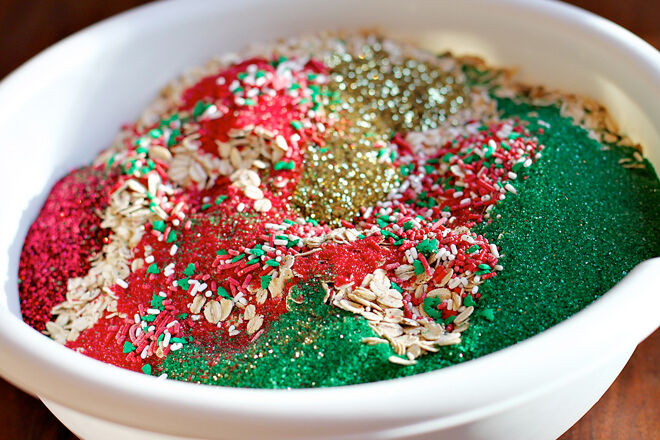 Forget carrots. Follow this 'reideer food' recipe from Amanda's Parties to Go and mix up some oats, glitter and sprinkles. Let the kids sprinkle a little on your front lawn to attract Rudolph and his pals.
2. Track Santa's progress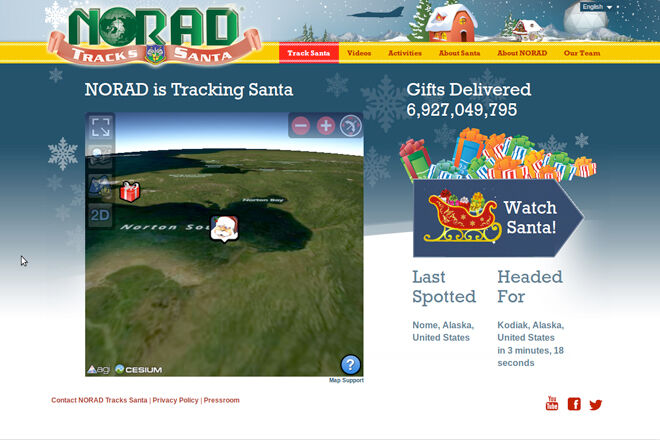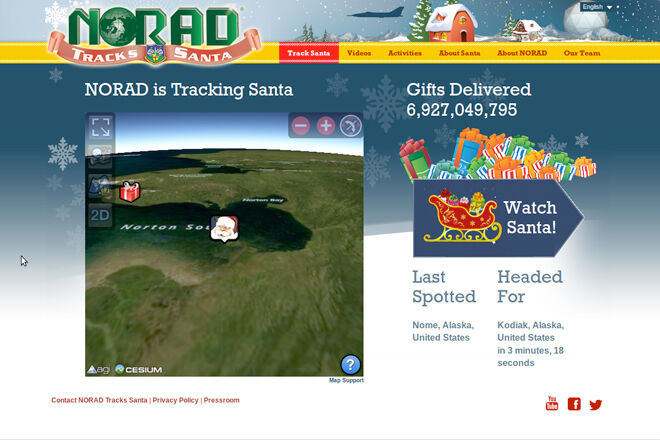 Before heading to bed, check to see how Santa's progress is going. Every Christmas Eve, NORAD (the North American Aerospace Defense Command) tracks Santa as he makes his way around the world delivering presents. Using state of the art RADAR technology, NORAD will keep you updated on exactly where Santa is and how many gifts he's delivered.
3. Set up surveillance
Lay your head to rest or Santa might not visit! To encourage restless elves to stay in bed, set up a video camera on Christmas Eve to catch Santa in the act.
4. Jingle bells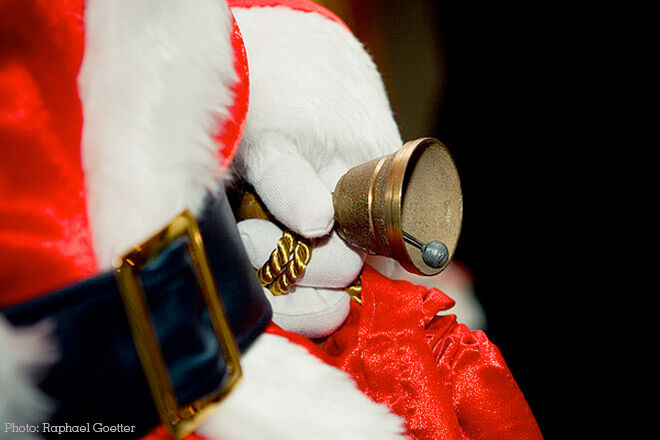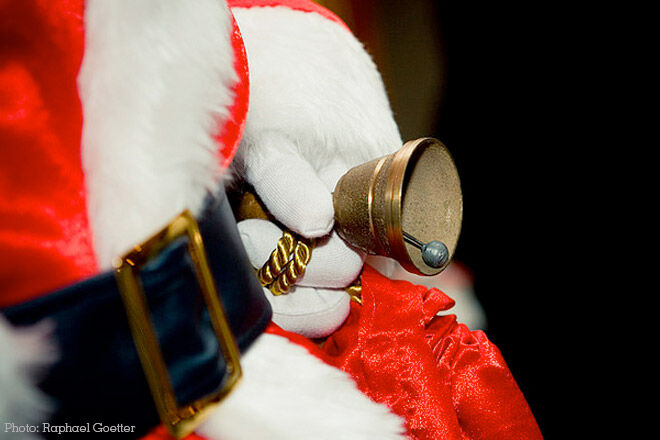 If the kids are struggling to get off to sleep, head outside and jingle a few bells and make a few thumping footsteps. And remind them that Santa can't come if they're not in bed!
5. Wake up like a rock star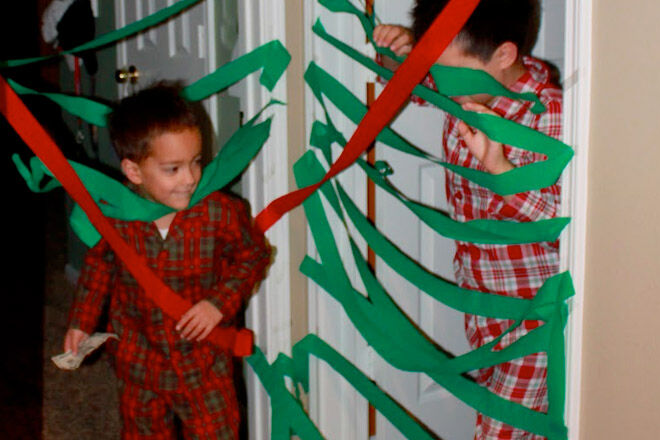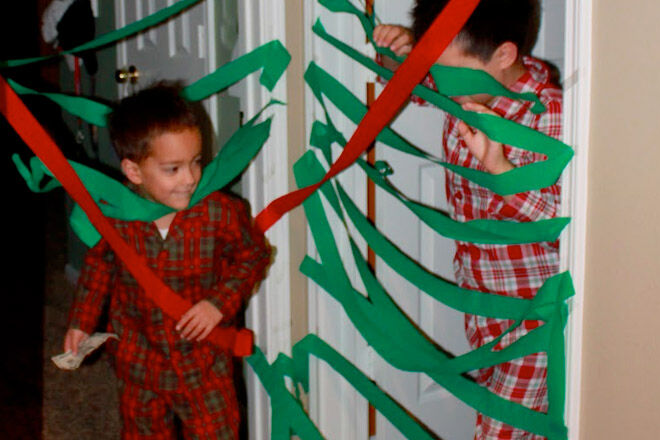 Make waking up on Christmas morning even more special by wrapping your little ones' doorways in Christmas-coloured crepe paper. They will have to burst through to get out! (Image via Blogger Brenda and the Boys)
6. Run downstairs
Every year, this Father filmed his son and daughter coming down the stairs on Christmas morning. For 25 years! Both a tribute to the excitement of Christmas morning and outdated hairstyles.
7. Santa evidence!
Sometimes, Santa forgets to wipe his feet before sneaking down the chimney. These very messy Santa footprints (found on the Little Hiccups blog) were created with a mix of baking soda and glitter.
8. Christmas treasure hunt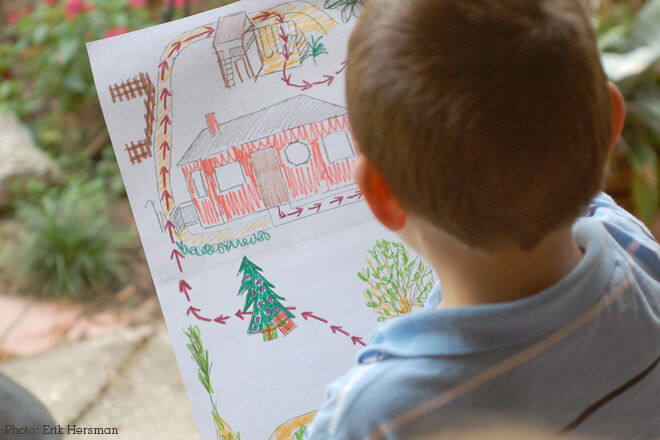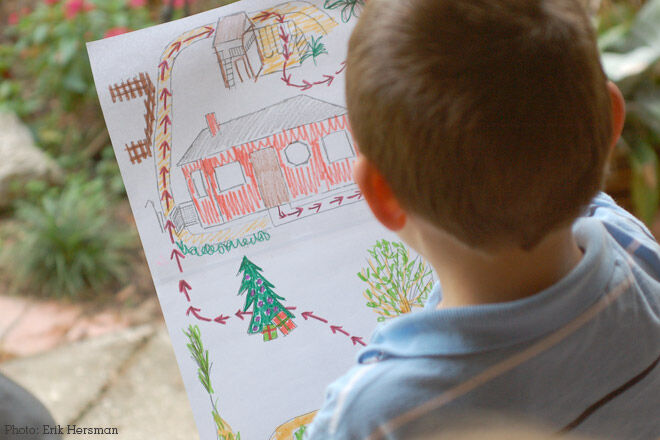 To delay gratification and make Christmas morning even more special, hide presents around the house and leave a series of clues to lead everyone on a merry treasure hunt!
9. Show them the evidence
The free Kringl App provides 'proof' of Santa's visit by overlaying video of Santa putting out presents in YOUR living room. Amazing.
10. Capture the Day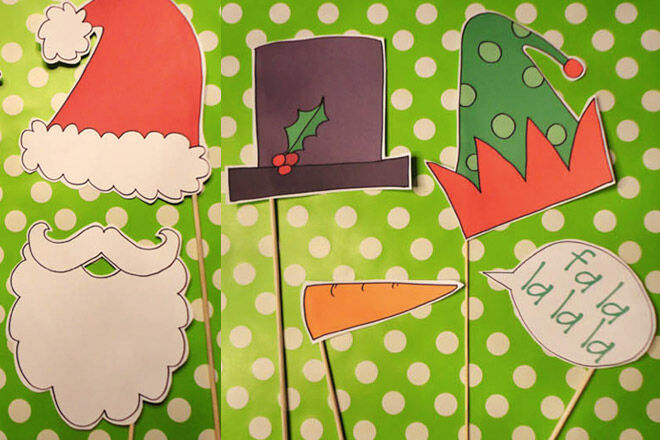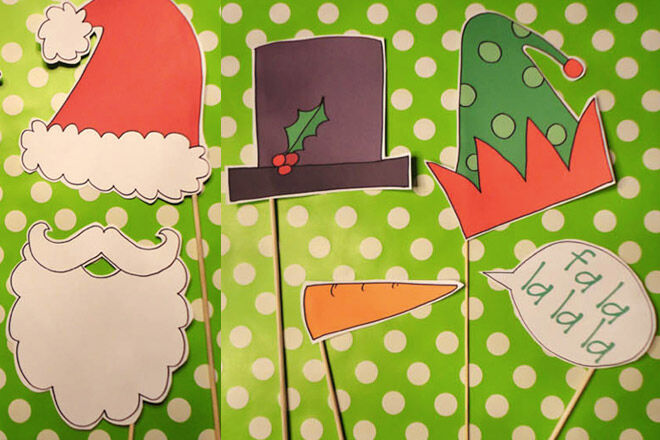 After the presents have been opened and the frenzy of wrapping paper being whirled through the air has subsided, capture the day by setting up a special Christmas photobooth. Tape some Christmas paper to the wall for a colourful backdrop, and use homemade props to take fun, festive pics. Catching Fireflies blog have even created some awesome templates for you to print and cut out.