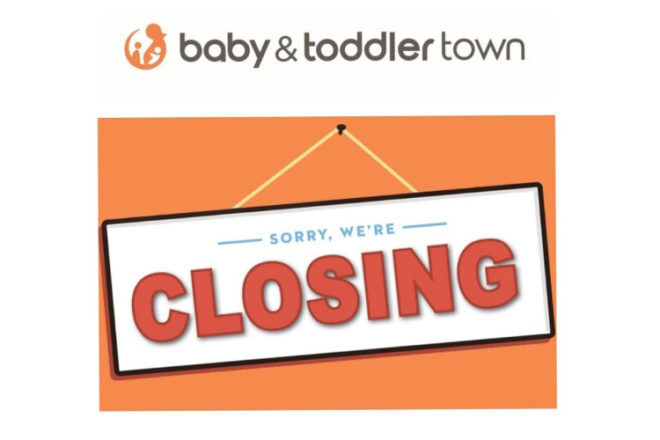 Baby & Toddler Town has been placed into liquidation, with parents furious after forking out for baby goods they'll most likely never see.
The retailer, which has a store in Warrawong NSW and an online retail arm, emailed customers today, explaining it's 'fallen on tough times' and is unable to continue to trade.
Liquidator Joshua Taylor from Taylor Insolvency told Mum's Grapevine that it's likely between 15 to 20 staff will be impacted with millions of dollars owed across the board. In a letter to creditors, Mr Taylor said from his investigations, outstanding orders will not be fulfilled.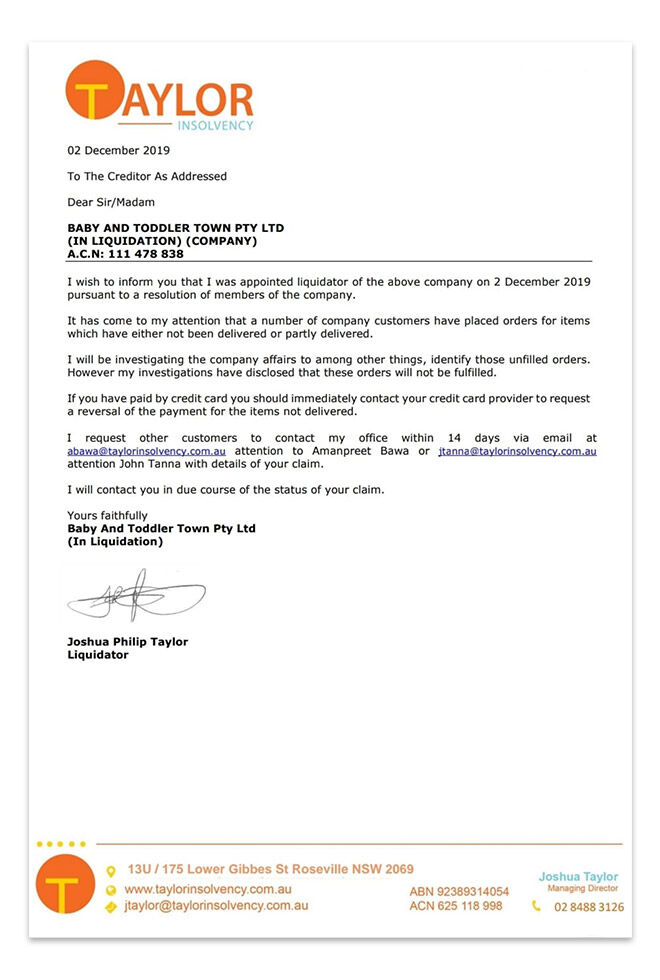 Several members of the Mum's Grapevine Pregnancy and Baby Groups say they've been waiting on hundreds of dollars worth of orders for weeks.
Lisa said she ordered $400 worth of pram parts and accessories for her newborn from Baby & Toddler Town in October.
"After a week of no notification of an expected delivery date, I called the online customer service number for an update. I was told they were able to source parts of my order from the Marsden Park store, however, others were out of stock and had to be ordered directly from the supplier which could take two to three weeks.
"I was told I would receive my entire order when it had all been received to the warehouse. I waited a couple of weeks and was told in mid-November that they were still waiting on some items from the supplier and it should be only another two to three weeks. They offered a refund of my shipping costs for the inconvenience. I provided my bank details. I tried calling for an update yesterday on the order and refund as I still hadn't received it and it went straight to an automated message advising they were unable to take the call and to leave a message. Then it stated the mailbox was full and it ended the call.
"The customer service ladies I was speaking to about the online orders were absolutely lovely. It's a shame to think they may have been left without a job so close to Christmas."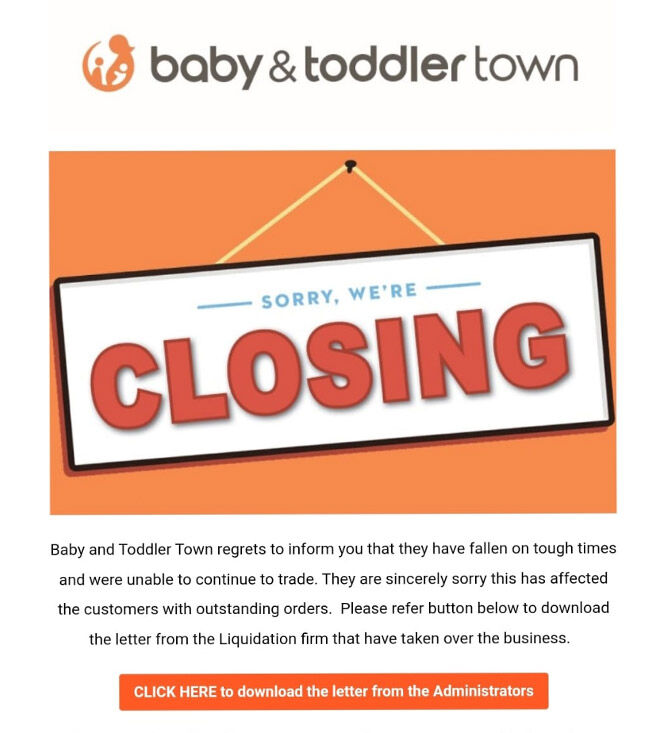 Customers are being urged to contact Taylor Insolvency with details of their claims.