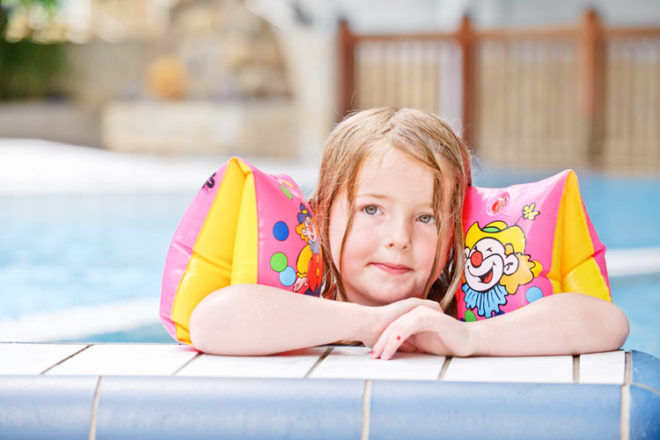 Tough new laws have come into play for Victorian pool and spa owners, in a bid to reduce the number of children drowning in backyards.
Victorian pool owners must now register their pool with their local council, which will provide a current Certificate of Compliance for the pool or spa safety barrier. It brings the state in line with the rest of Australia.
Children under five-years-old at most at risk of backyard drowning, but 31 per cent of Victorian pool owners admit they only check the safety of their pool area, fence and gate once a year or less.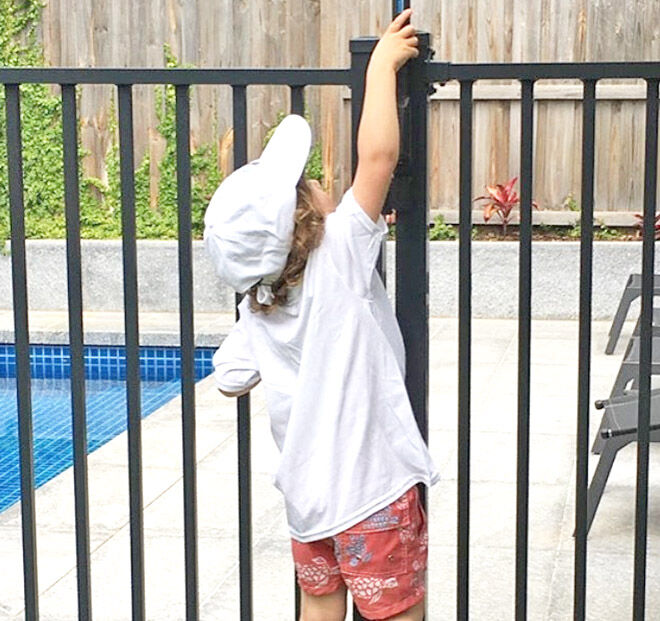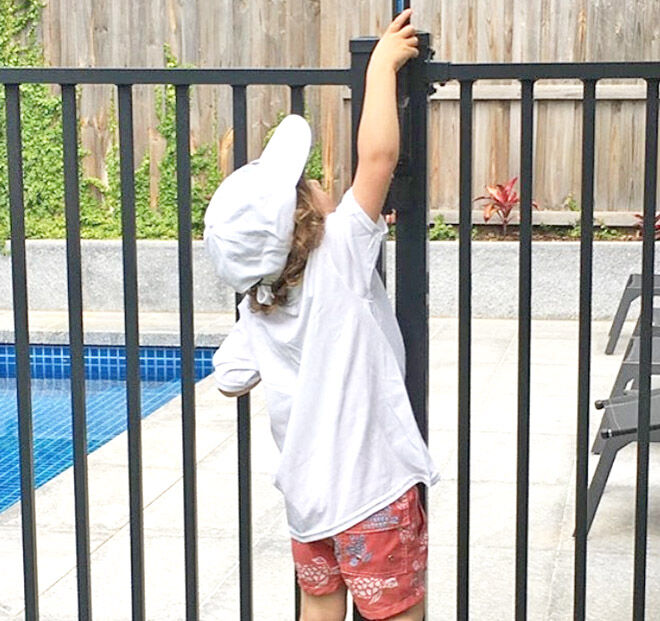 Child water safety advocate Laurie Lawrence is urging Victoria's estimated 158,000 pool owners to check the safety of their pool gates this month, with faulty pool gates and fences remain a leading cause of drownings in kids under five. The number of near-misses is also a huge concern.
"Reports show 42 per cent of all non-fatal drownings last year occurred in children under five and 36 per cent of those happened in backyard pools," Laurie explained.
"The statistics certainly back up the need for pool owners to be more diligent and take the precautions they need to protect little ones. It's why National Check Your Pool Gate Month was created, to give people a reminder."
Safety Checklist for Pool Gates
Gate should open outwards, away from the pool
Latch release knob should be at least 1500mm above ground level
Gate must be self-closing and self-latching
Gate hinges should be rust-free and bind-free
Gate should carry reliable, tension-adjustable hinges
Latch must be adjustable for height and width.
Hinges must be adjustable for closing tension.
Latch cannot be key locked in the "open" position
Latch cannot be disengaged using implements
Gate latch cannot be shaken or jolted open
Gate will shut securely from any open angle or force
Gate complies with all Australian Standards for pool safety
Pool and spa owners are being urged to regularly check their safety barriers, and in particular gates and latches for rust, missing or loose bolts or screws and wear and tear. Laurie says backyard pools should be checked for safety and compliance at least four times a year.
"We know that kids who drown most commonly gain access to the pool area through a faulty fence or gate and this is something that should not be happening. Pool owners need to check their fences, gates, latches and hinges regularly, as a gate that is not self-closing and self-latching provides instant and often undetected access for toddlers to the pool area."
Bunnings Warehouse is supporting Check your Pool Gate Month by hosting educational sessions throughout Victoria on Saturday, December 7.  Locations and times can be found at National Check Your Pool Gate Month.
Read next …
Once the backyard pool safety is taken care of, it's time to dive into these next swimming-related articles: